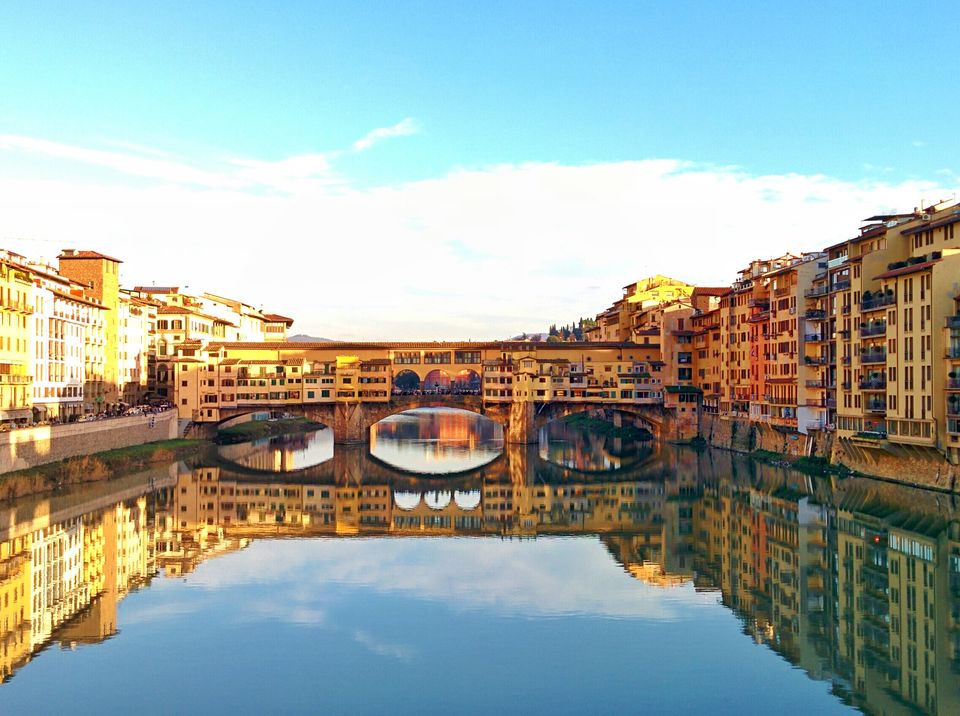 Florence, unlike any other place in this world, is a city full of charm. It is brimming with masterpieces, from world class art and architecture to the pretty streets and buildings to the food. There is so much to do for every type of person. The vibe and ambience of Tuscany's capital makes it unique and a must visit place for any traveler. Be sure to spend a minimum of 3 days to enjoy most of what this magnificent city has to offer. There are a list of things which is a must do in Florence, because, come on! there is no other place even remotely close to the awesomeness which this Italian city has.
Cathedral of Santa Maria del Fiore
Known as the Duomo, Cathedral of Santa Maria is a vast Gothic cathedral that stands tall with a magnificient Dome designed by Filippo Brunelleschi. It took two centuries for the cathedral to be finished. The entrance to the cathedral is free but is always crowded, so to avoid the crowd make sure you are there as early as possible.
Next to the cathedral is Giotto's beautiful Bell Tower which offers a panoramic view of the beautiful city of Florence, after climbing 414 steps.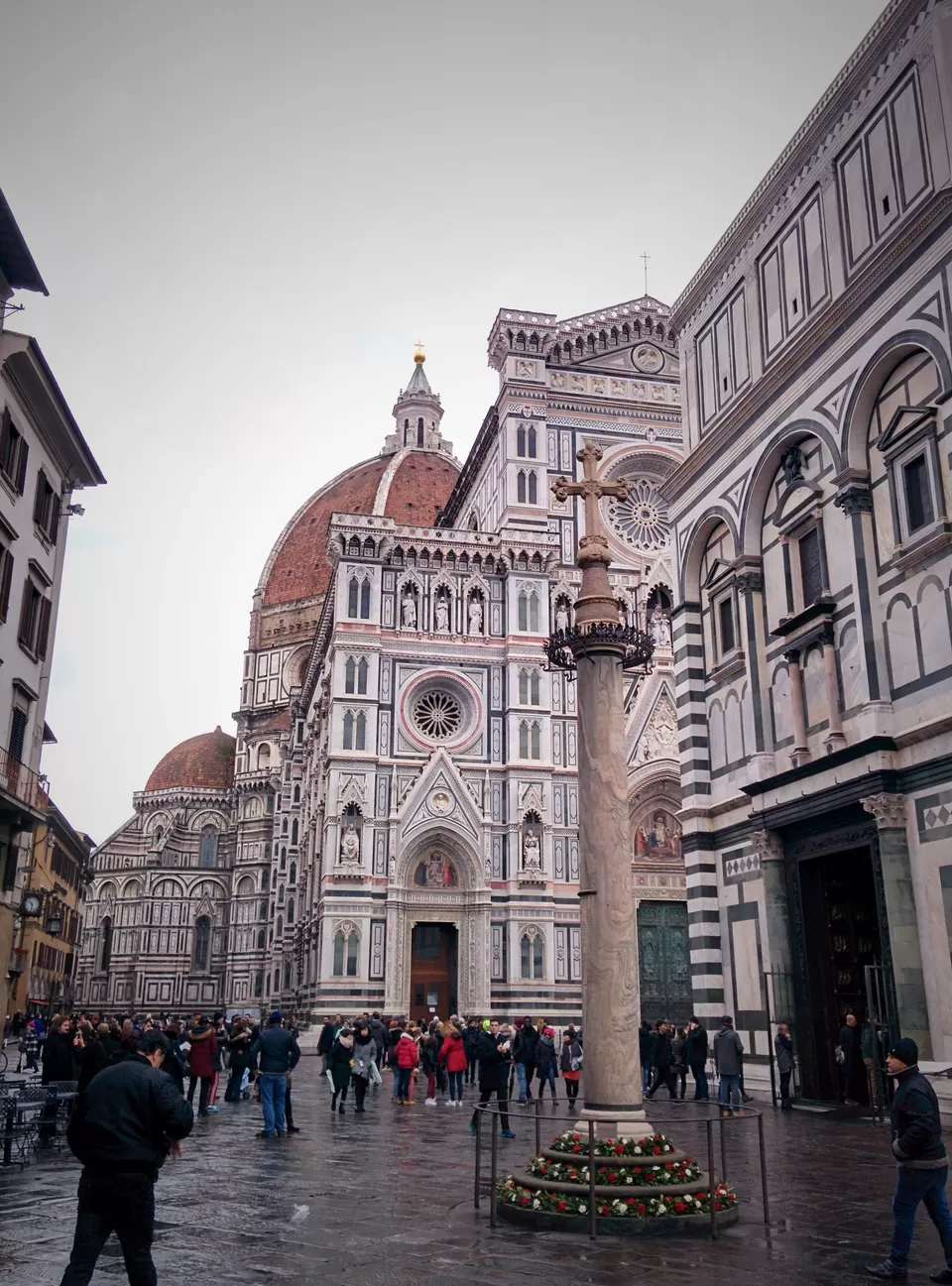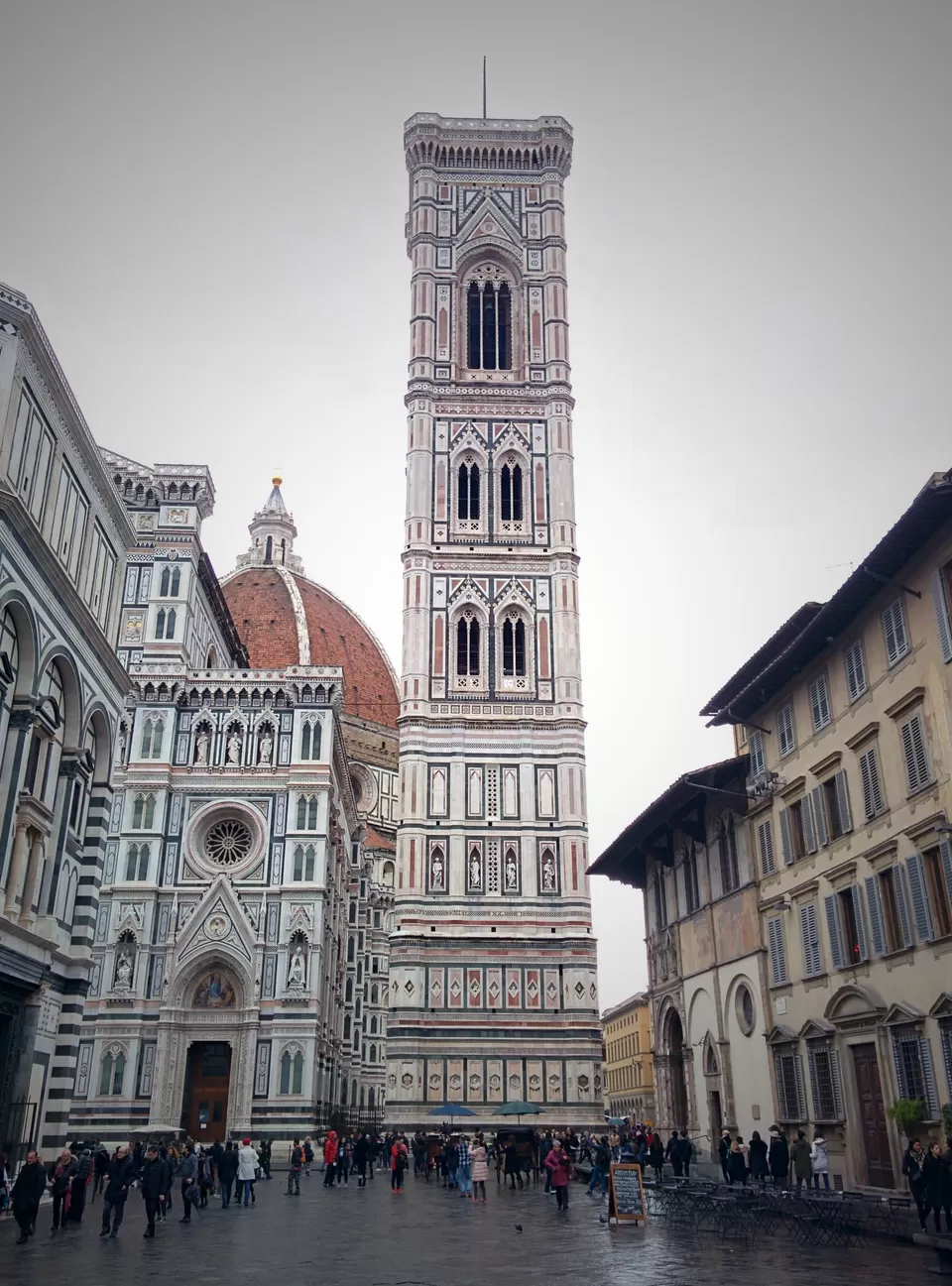 Uffizi Gallery
The Uffizi Gallery in Florence is synonymous to the Louvre in Paris. FLorence being the birthplace of Renaissance art and architecture, the Uffizi Gallery is a must visit art museum for anyone who wants to explore the glorious masterpieces of the past such as Botticelli's Birth of Venus and da Vinci's Annunciation. Walk through the collections organized in a long labyrinth of rooms arranged in a chronological order.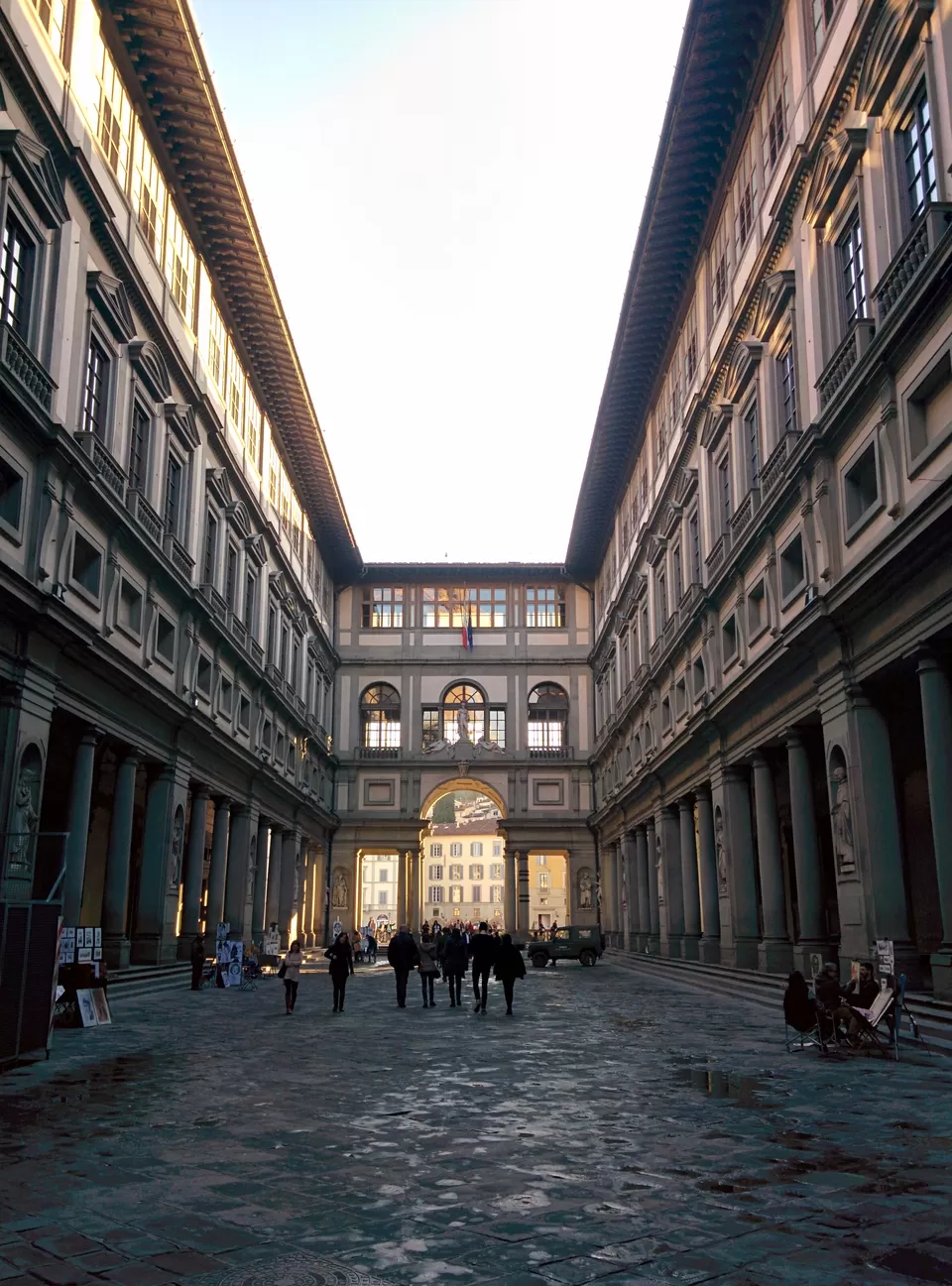 Palazzo Vecchio
Palazzo Vecchio is the town hall of Florence much of which is a museum. It offers the Roman ruins, a medieval fortress and renaissance paintings, a convergence of art and history going back three eras. The museum boasts secret chambers and routes, paneled ceilings, large wall frescoes, golden decorations, immaculate sculptures, and invaluable information for anyone interested.
Ponte Vecchio
Ponte Vecchio is Florence's most iconic and everlasting symbols. It is a medieval stone arch bridge over the Arno river. There are plenty of shops on the bridge, mostly jewellery. The bridge has a constant vibrant atmosphere created by musicians, entertainers and portraitists. The best view of Ponte Vecchio is from either Ponte Santa Trinita or from Ponte alle Grazie. However, one of the best views is from Corridoio Vasariano and even better if you take a boat ride on the Arno river.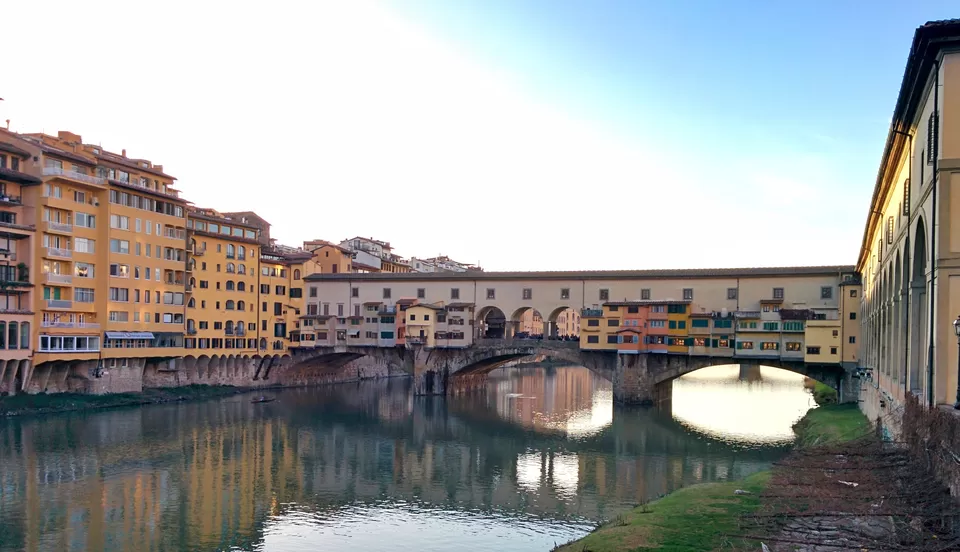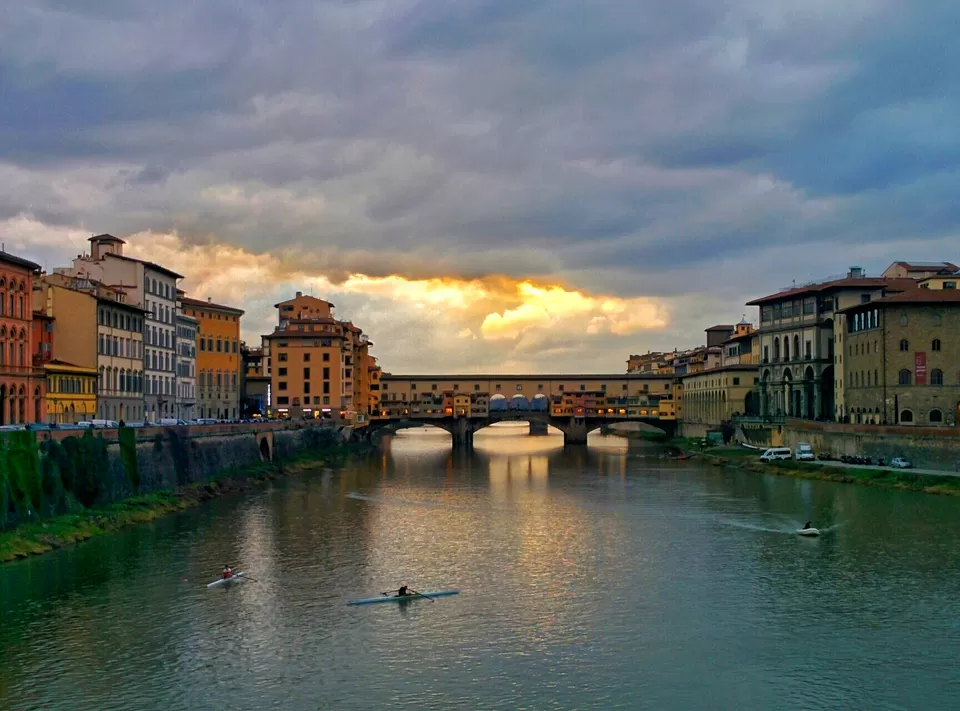 Streets of Florence
Florentine streets are upright romantic straight out of a fairy-tale . Getting lost in the winding alleys and streets is an absolute delight and the best way to explore the city and the places where the locals hang out. From cute cafes to picturesque buildings, every corner and every street provides a stunning view. The street names are derived from Florence's rich cultural history. The streets are beautifully lit up at night making it delightful to get a different image of Florence at night, one that remains etched in your memory forever.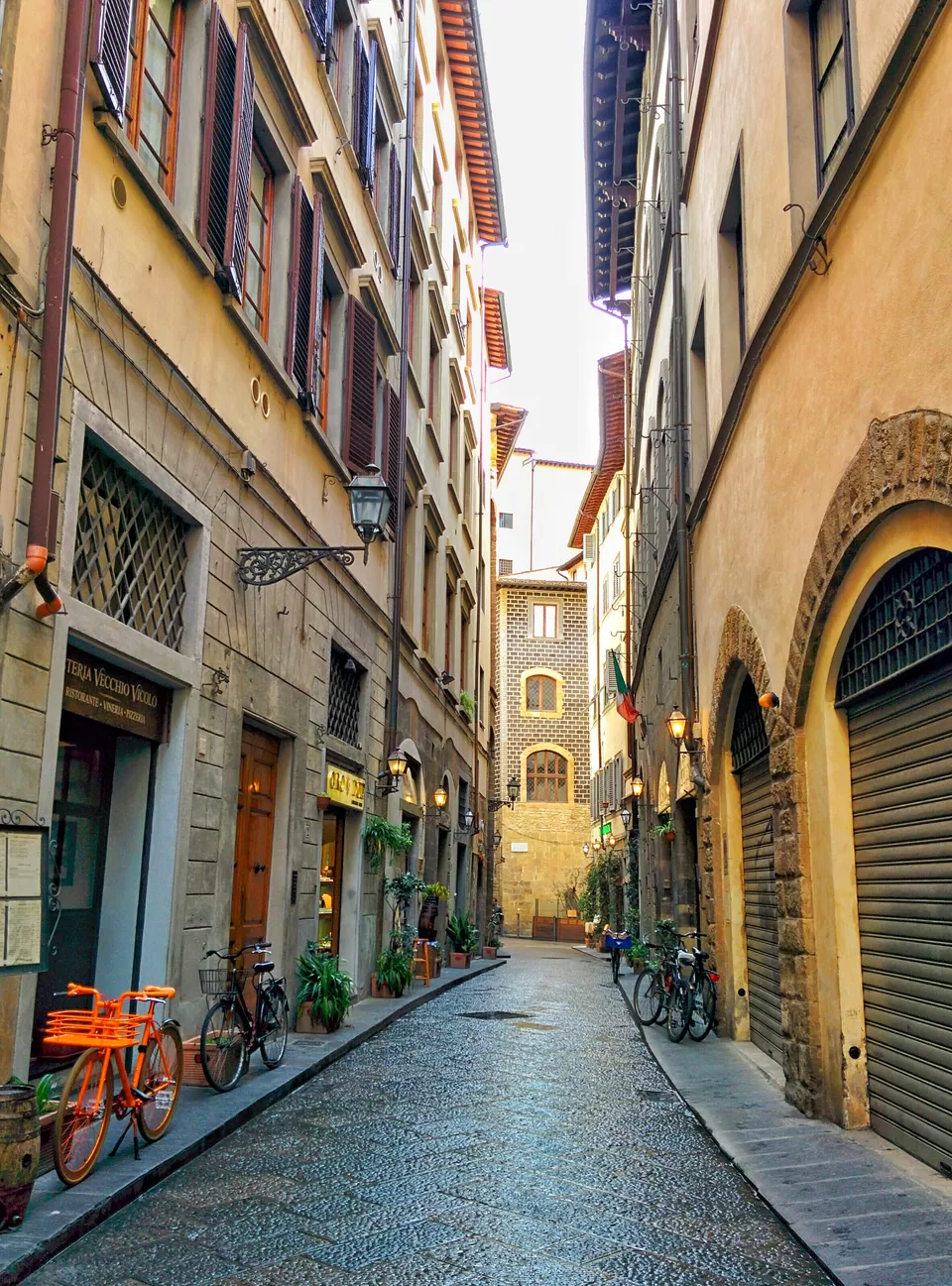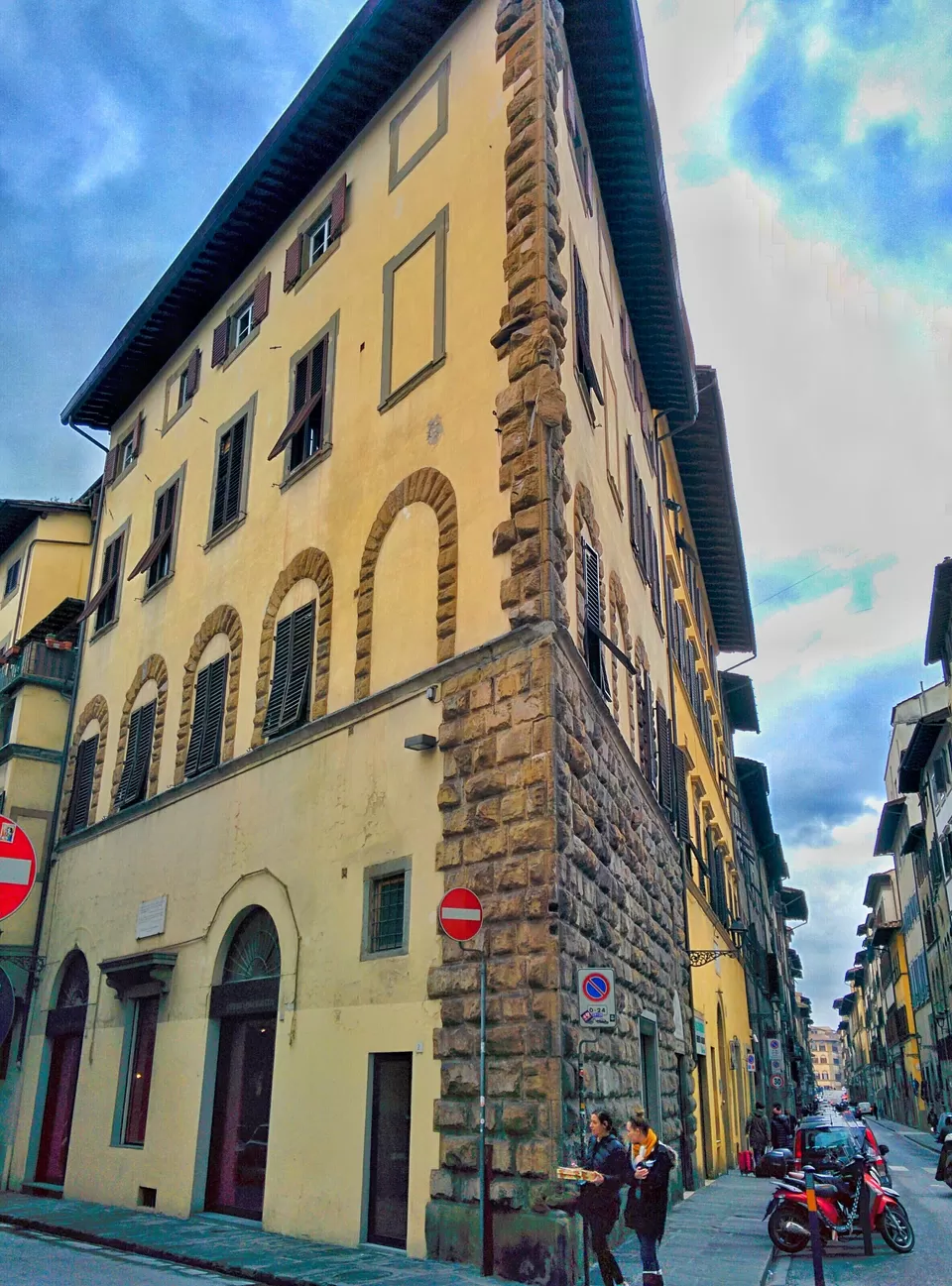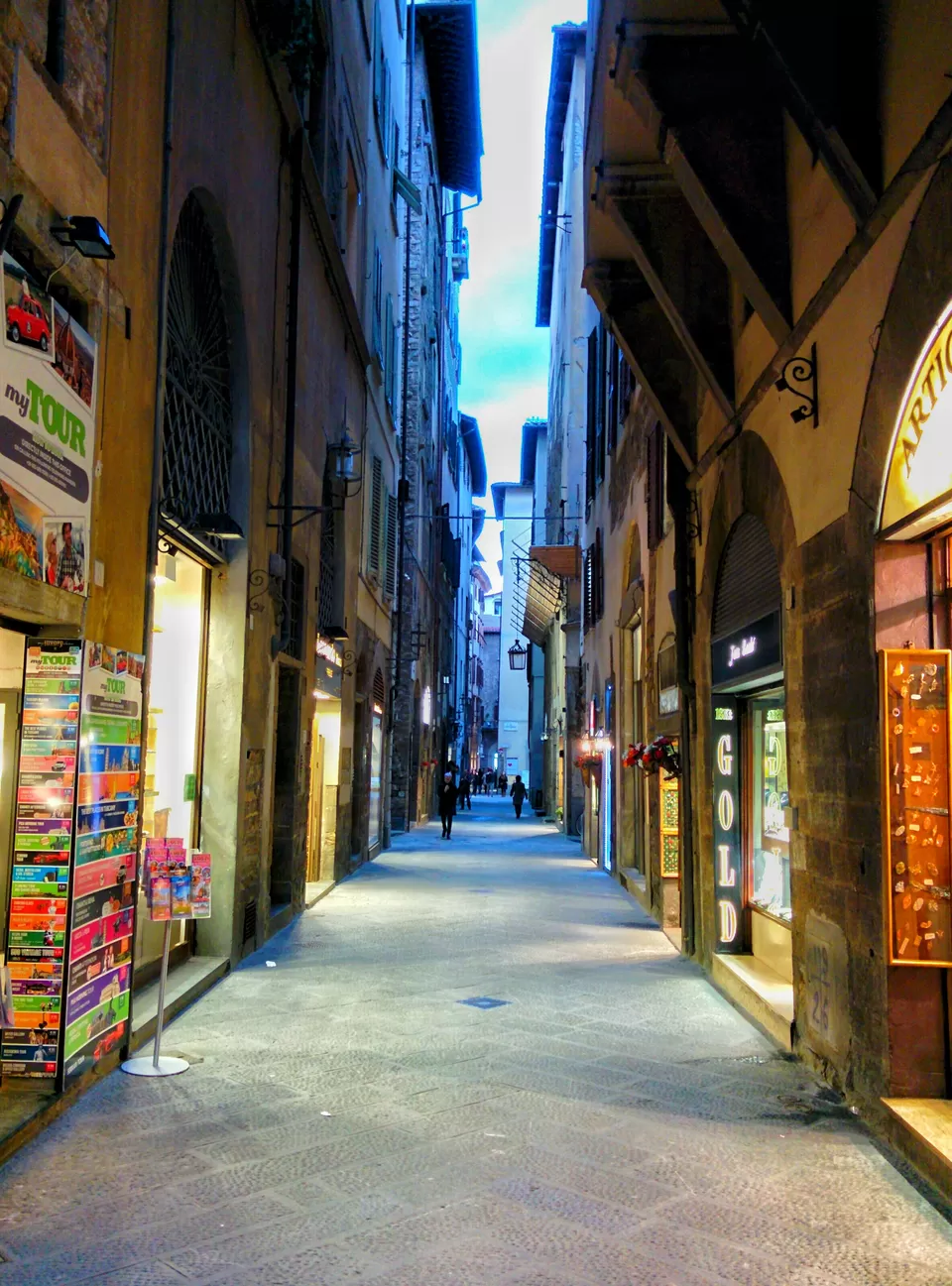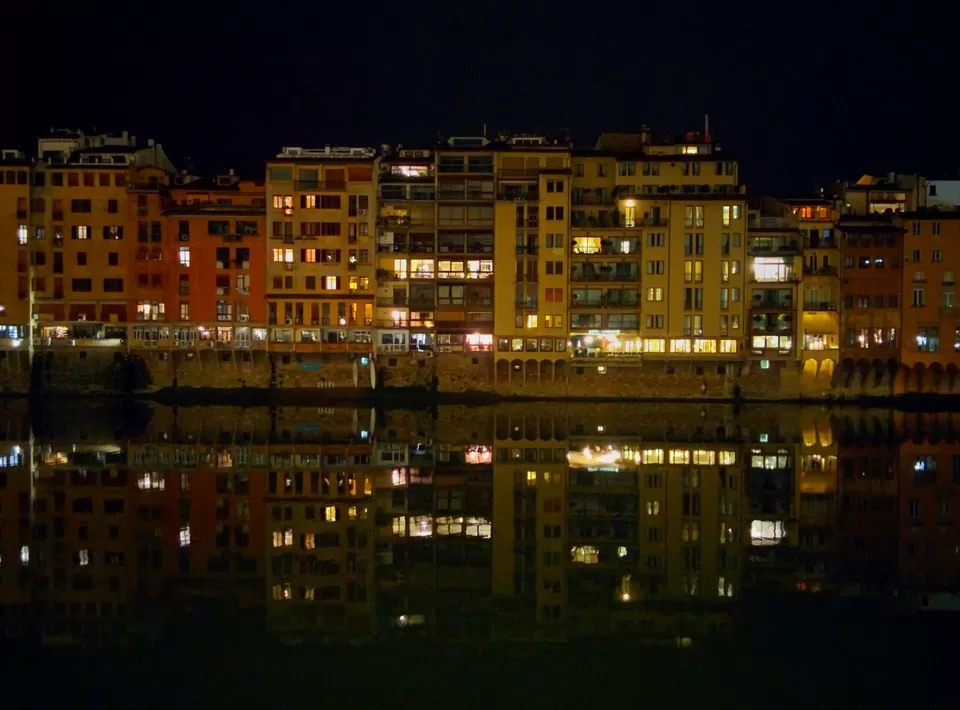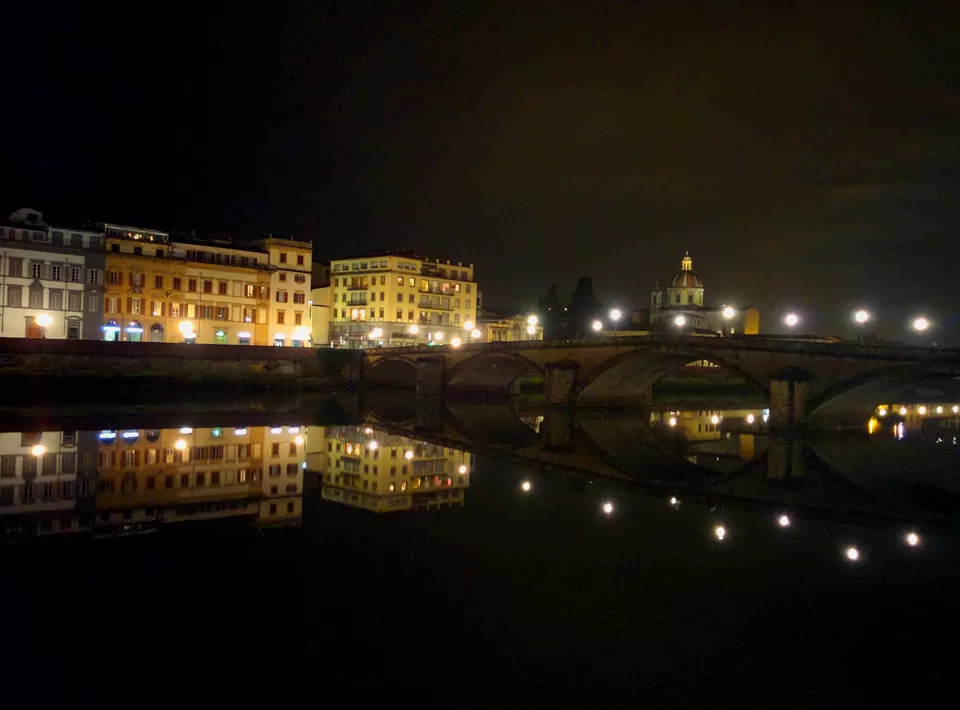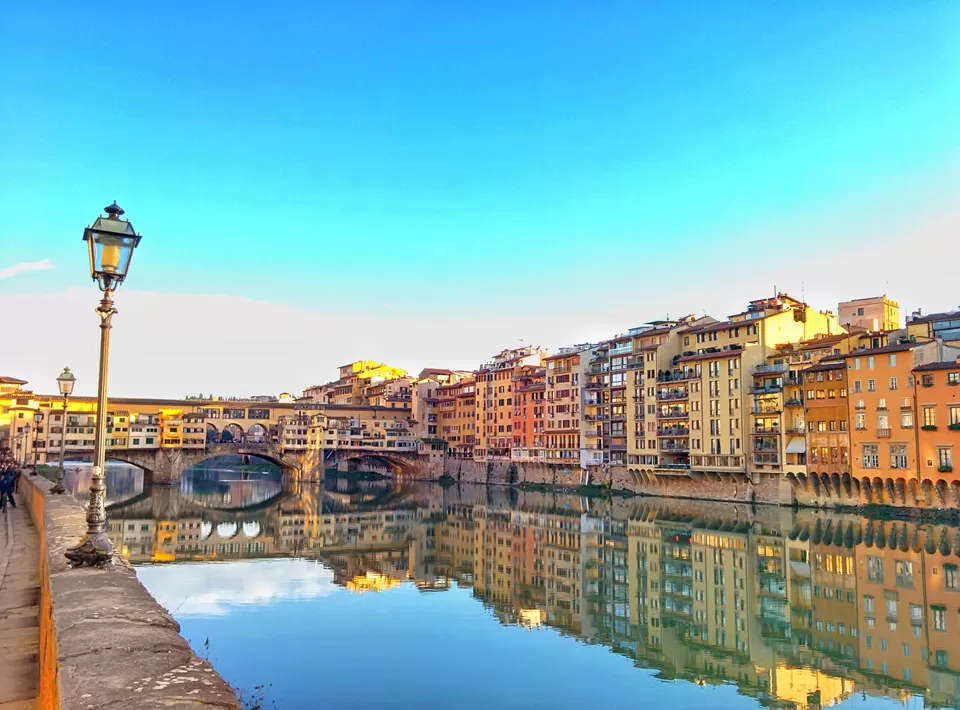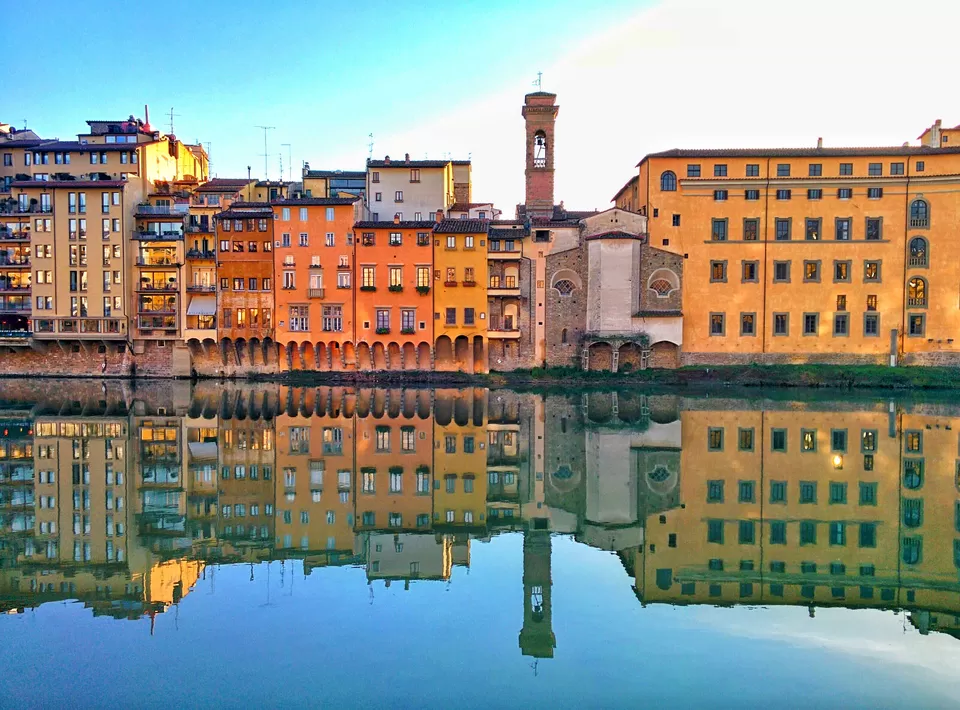 Osteria All' antico Vinaio
Florence is undeniably one of the gastronomy hubs of the world. Italian foods are famous worldwide but each region has it's own speciality and specific local ingredients. Osteria All' antico Vinaio is the best sandwich place in town. This place came highly recommended from a local. The waiting time at this place is a bit crazy but totally expected since this is the best in Florence. Choose from their wide variety of sandwiches for 5 EUR with different add-ons and a glass of wine for 2 EUR, can't get any better than this. The sandwiches are pretty big so they can be shared between two. Try the local Tuscan prosciutto, cheese and truffles.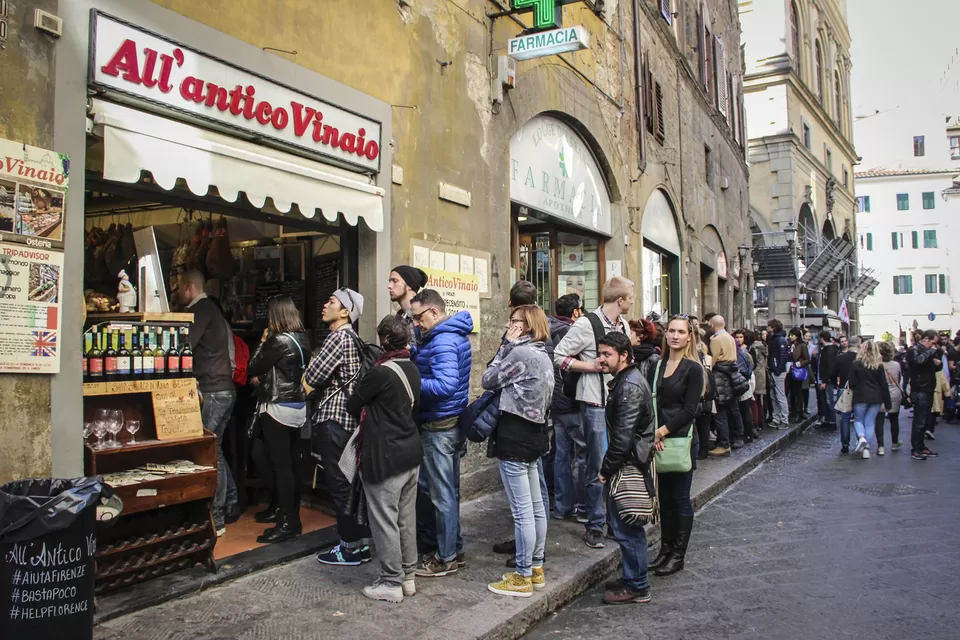 Lampredotto
This is a local dish from Florence's medieval period. This is a street food dish which you will either love it or hate it. But hey! when in Florence do as Florentines do, right? It is a sandwich made of thinly sliced tripe (intestines) that has been boiled in a broth seasoned and served either on a plate in the form of a gravy with some bread or in the form of a sandwich. This is available from outdoor markets or street vendors.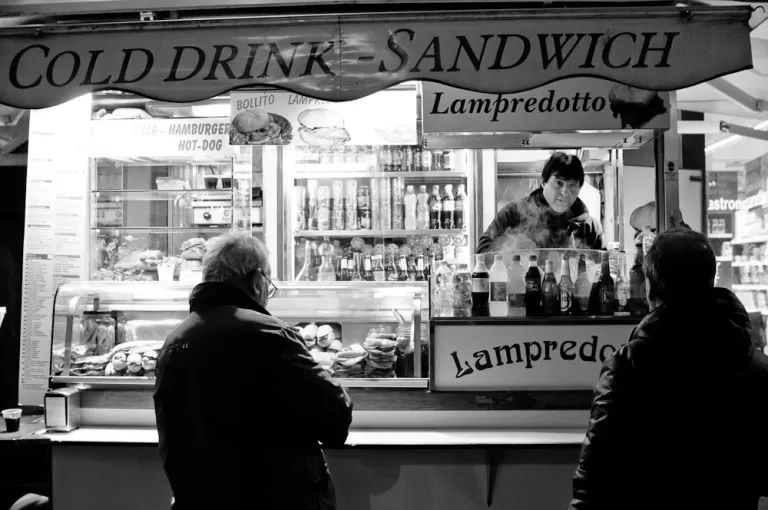 Papardelle
Papardelle is a long, flat, wide pasta that is served with a heavy sauce. It is a local favorite and pretty filling. Perfectly paired with a local wine, it is rich in flavor and texture. The sauce can be made with a variety of ingredients like pesto, zucchini, wild boar, rabbit, chorizo, ricotta, proscuitto or mushrooms. A must try dish when in Florence.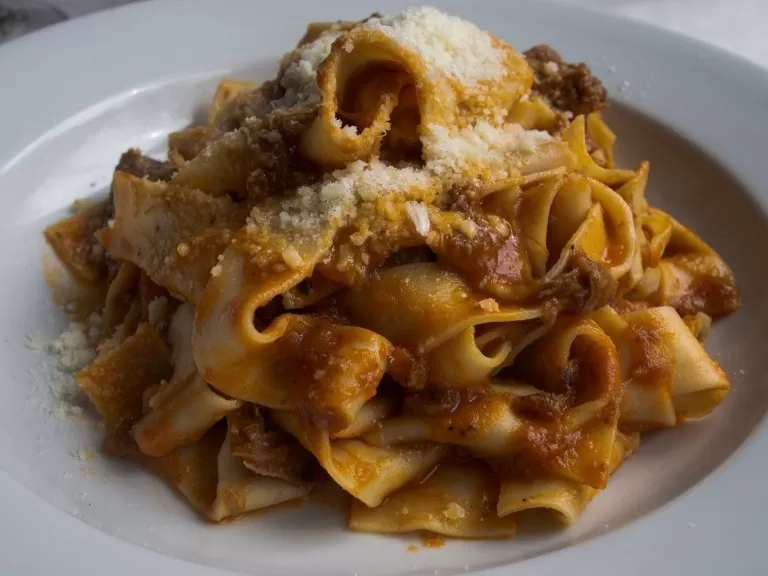 Gelato
A trip to Italy is incomplete without indulging in their absolutely yum Gelatos. Florence is one of the best cities in Italy when it comes to Gelato. They have an interesting flavor combination of Gelatos made by hand. Avoid shops where the Gelato is bright and artificially colored, piled high over with plenty of garnishes. The actual authentic gelato will be in small batches and light colored. Shops like Venchi, Amorino and Gelateria La Carraia have some of the best handmade authentic Gelatos in Florence. Yumm!!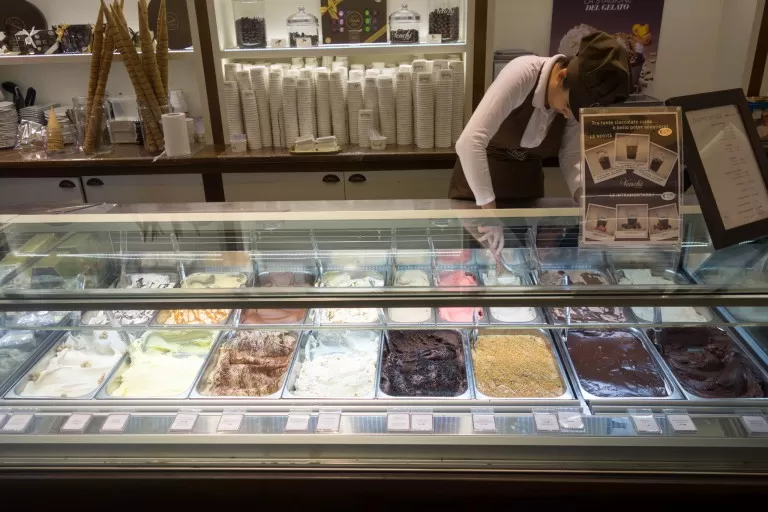 Piazzale Michelangelo
Piazzale Michelangelo is a square with panoramic views of Florence. Hands down the best place to view the sunset over the city which is absolutely magical and soothing. It is on a hill to the south bank of the Arno river with a stunning view of the city. Go there a little before sunset and grab the best spot and get ready for a stunning show.