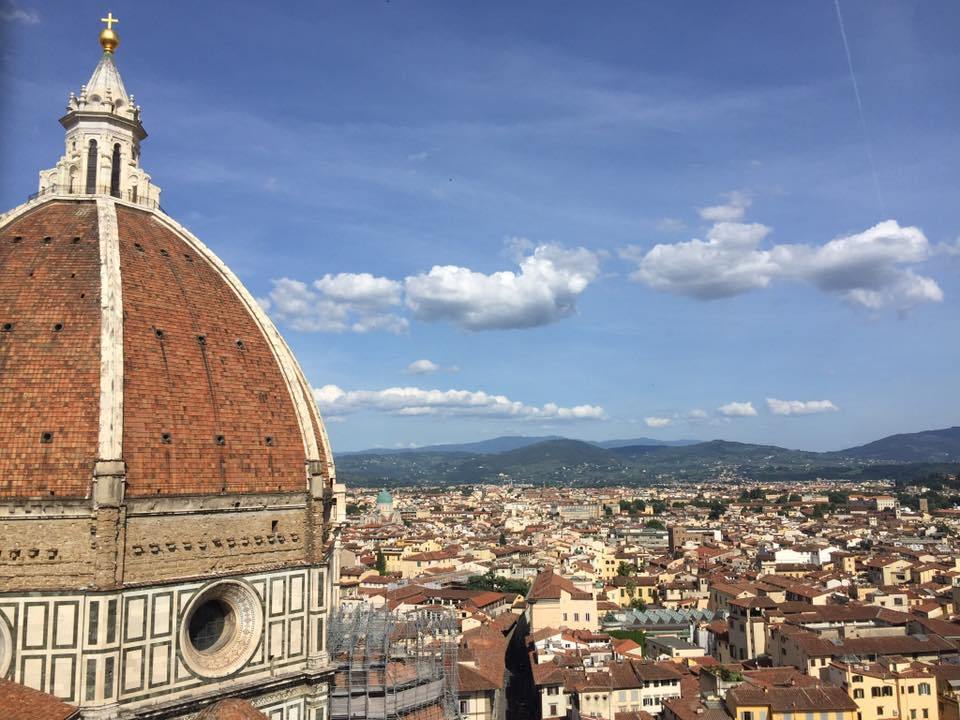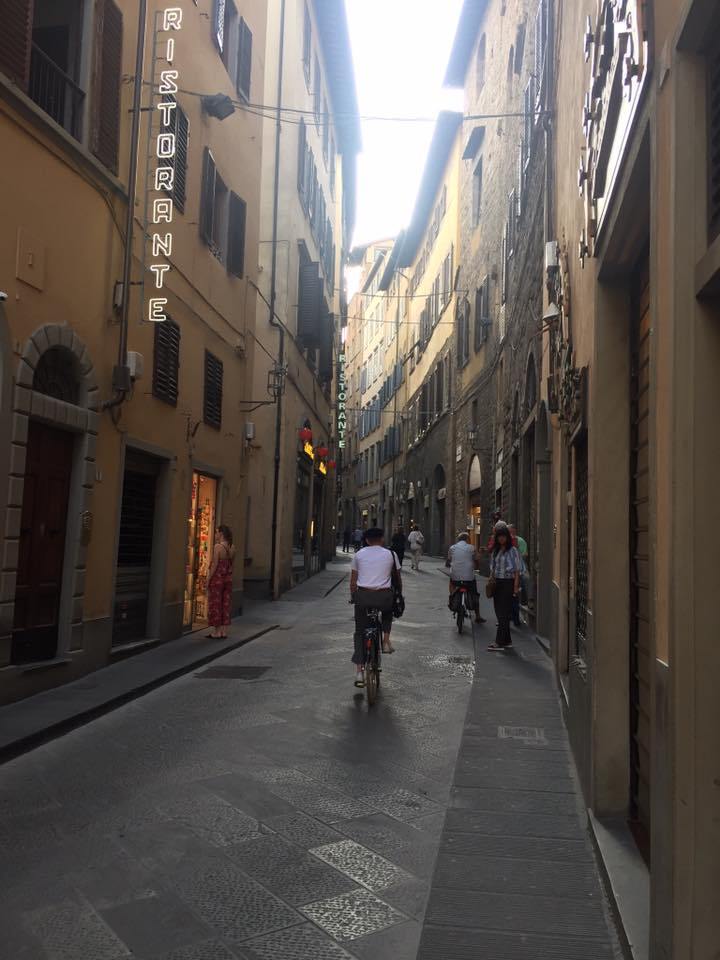 Capital of Italy's Tuscany region, Florence is the birthplace of the Renaissance too. This beautiful city is the beating heart of Italian culture, seeping in masterpieces of art and architecture. At every nook and corner you can stumble upon some famous sculpture. The whole city is like a museum. This was the appropriate first stop of our Italian adventure.
Florence is an average priced city by European standards, so it's not particularly cheap but it isn't expensive either. 3-4 days is good enough to explore the city and the nearby sights.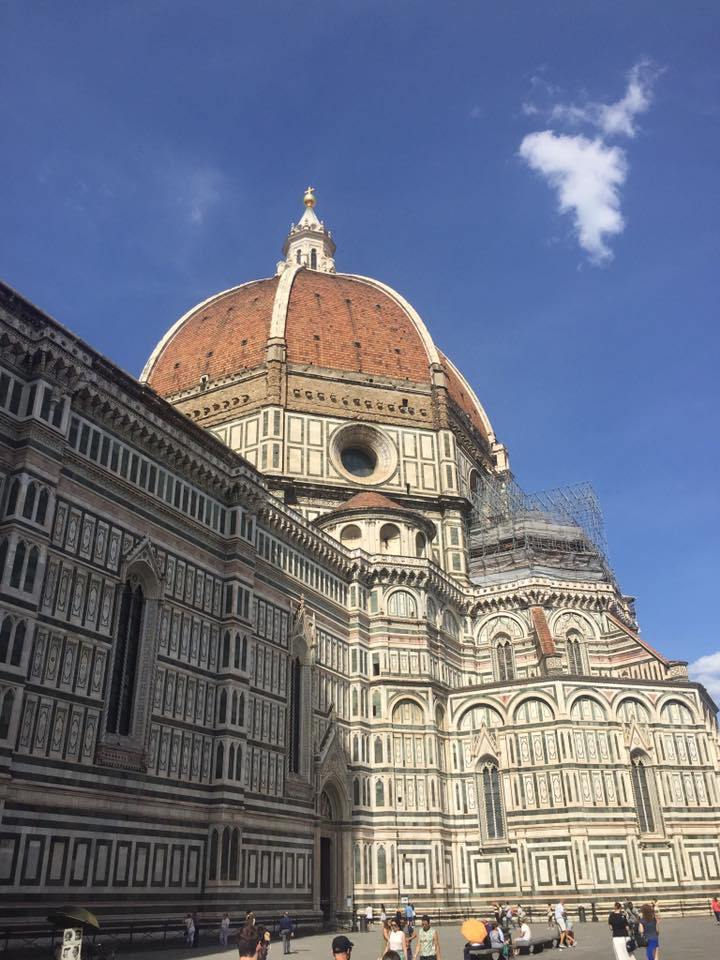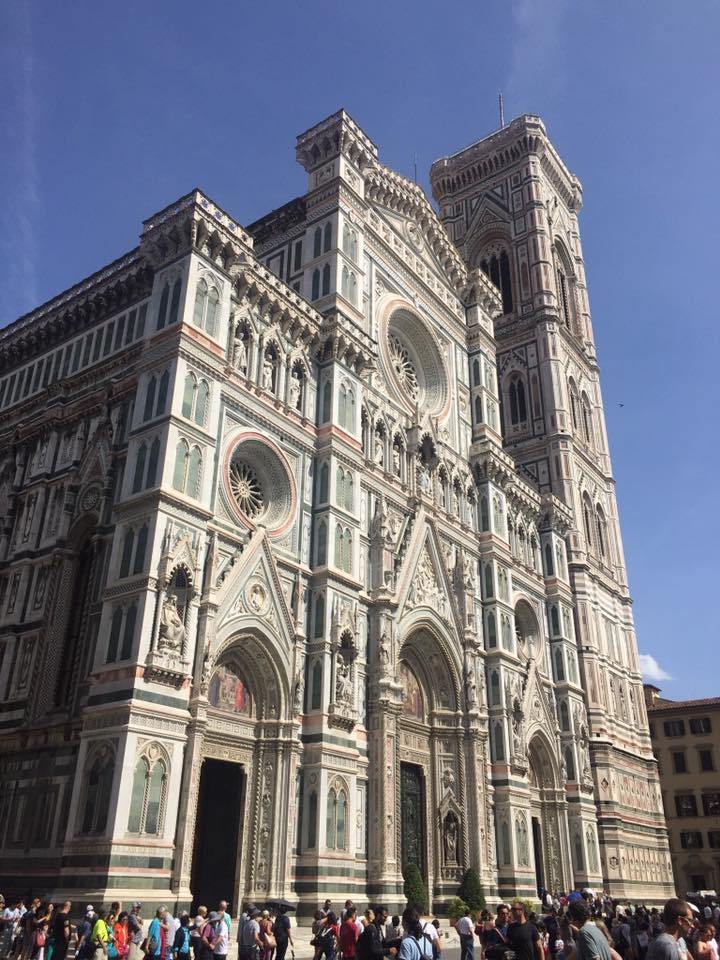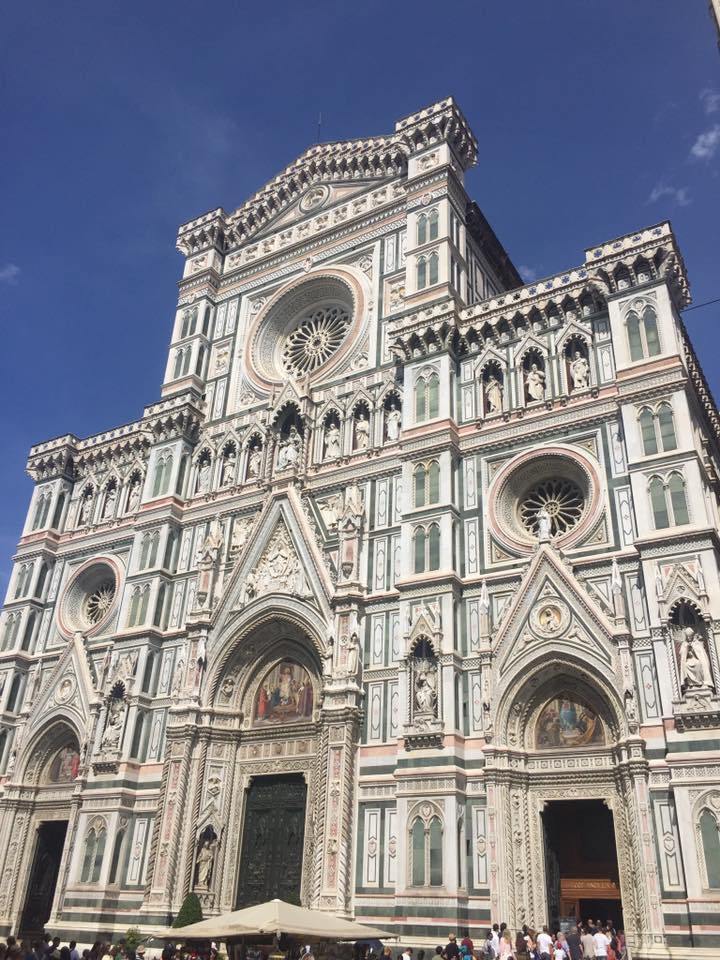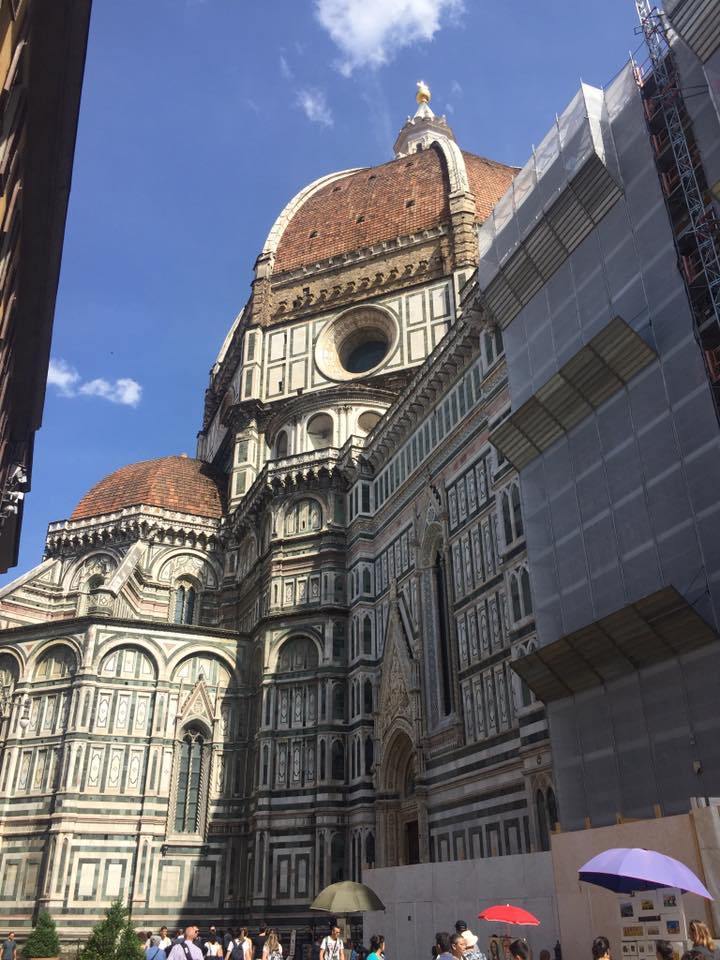 We started our trip by heading straight to the main cathedral Il Duomo di Firenze, which is undoubtedly the most iconic sight in the city. The famed Brunulleschi's cupola is here. Although you can go inside the cathedral for free, the real highlight is the climb inside the cupola to see the famous ceiling fresco. The Basilica and it's dome are viewable from nearly every part of the city. Though expect great waiting time to climb up the cupola. Or buy the expensive Firenze card (70+ euros).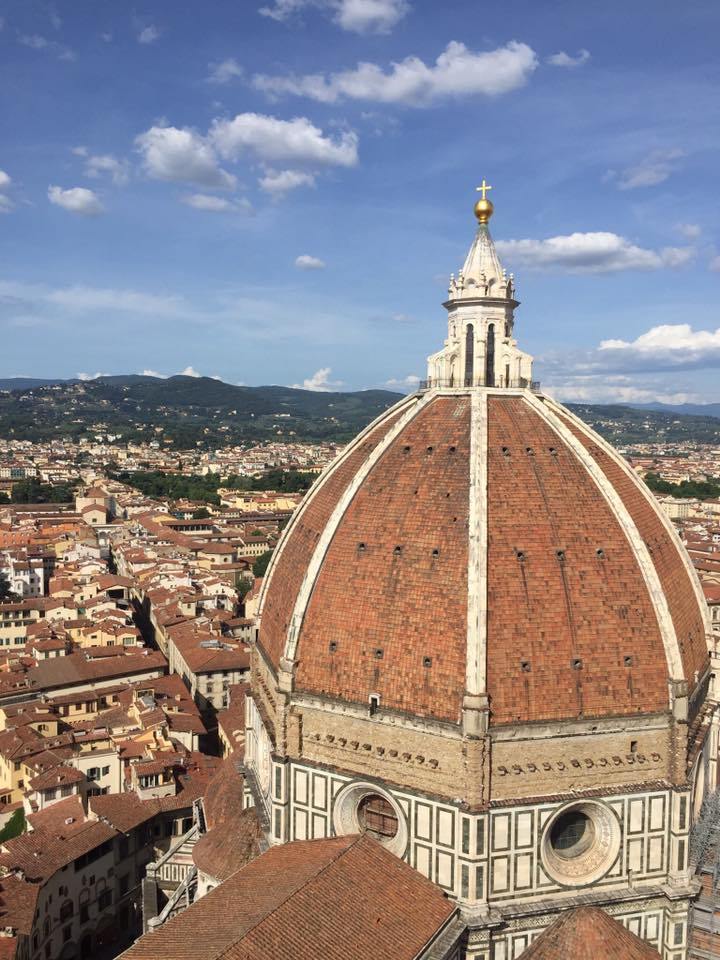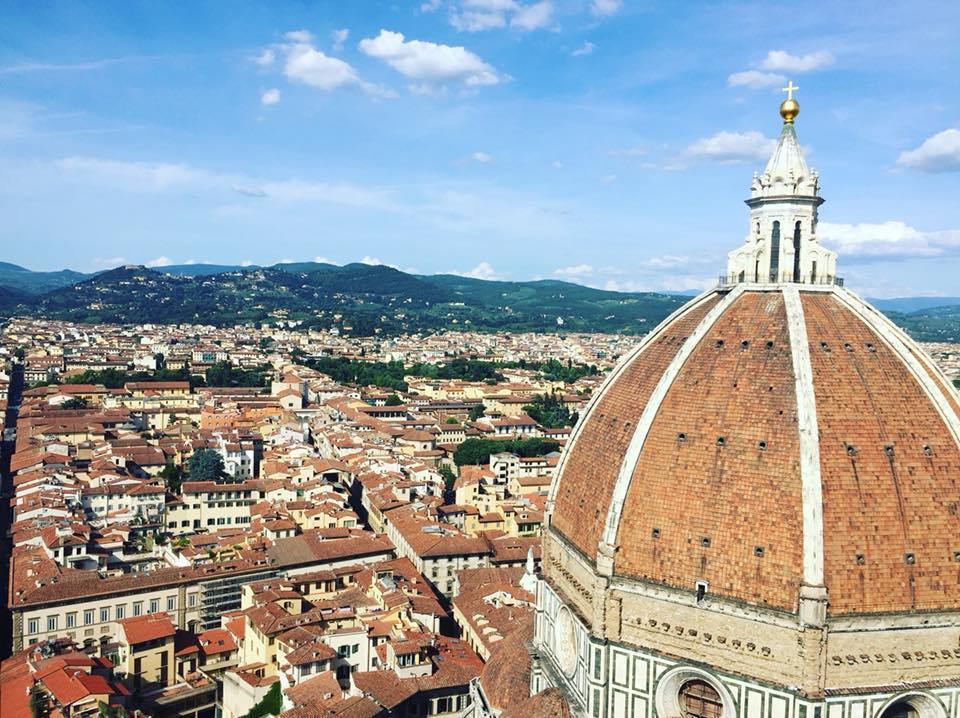 For the iconic picture of Florence and for the city view, I suggest climb the Bell tower just next to the cathedral. The climb is quite sternous but then views across the city is worth it. Haven't had enough of art? Visit the Uffizi Gallery for the best Italian paintings in existence. Expect 2-5 hour lines.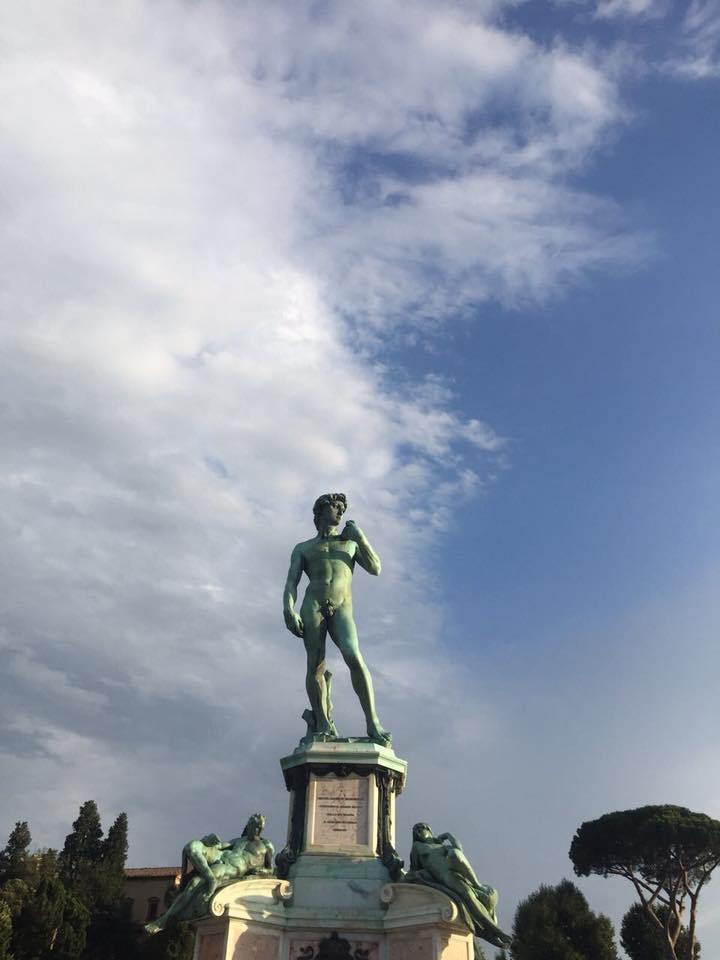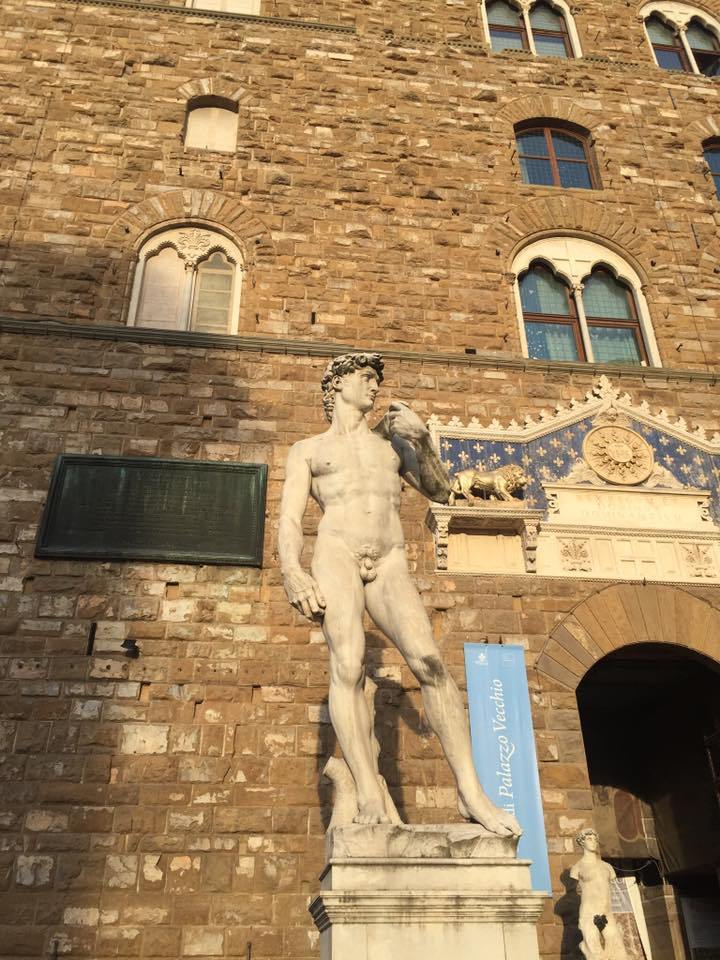 Came to Florence and haven't seen David? There are in fact many replica's of Michelangelo's David but The Galleria dell'Accademia (Accademia Gallery) has the original. Again book tickets online in advance or expect a long wait. If you don't want to see the original one, then you can see one David easily at Piazza della Signoria. This piazza is filled with sculptures as well as a free open-air museum called Loggia dei Lanzi. Another David overlooks the city at Piazzale Michelangelo and offers some of its best views.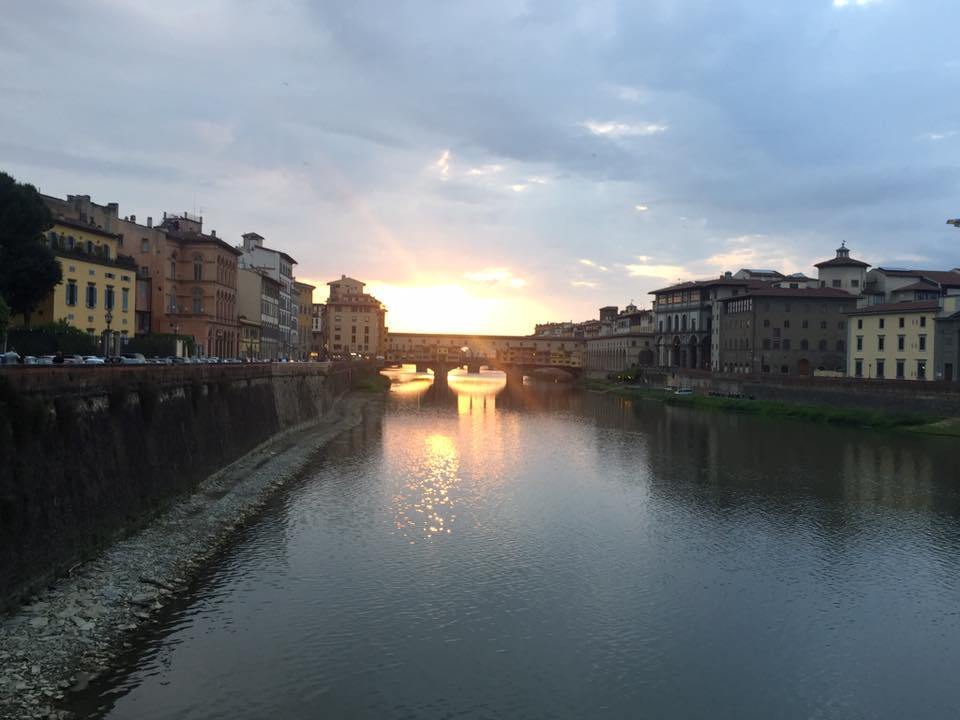 Finish your Piazzale Michelangelo visit and spend the evening at Ponte Vecchio. This Medieval stone bridge provides best Views over the Arne at sunset. Grab a tuscan wine and just spend the evening around the bridge.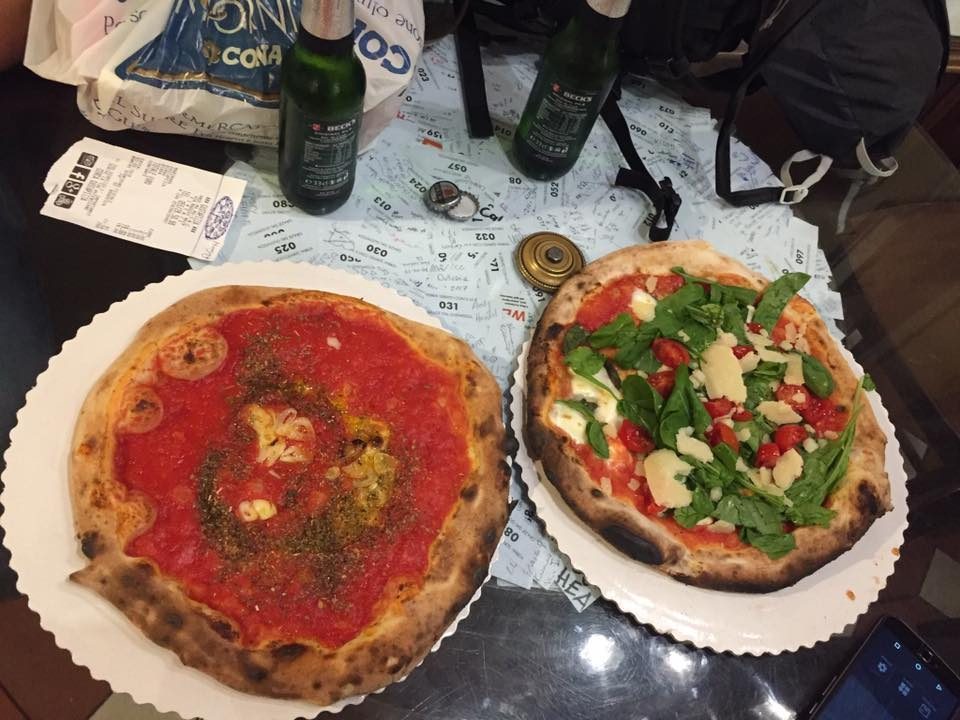 Hungry? head straight to Gusta Pizza. Your only regret at Gusta will not be going there many times over enough in your trip. It's truly unlike any pizza I've had before. Made on the spot in their giant pizza oven it is just so good that I can't express in words.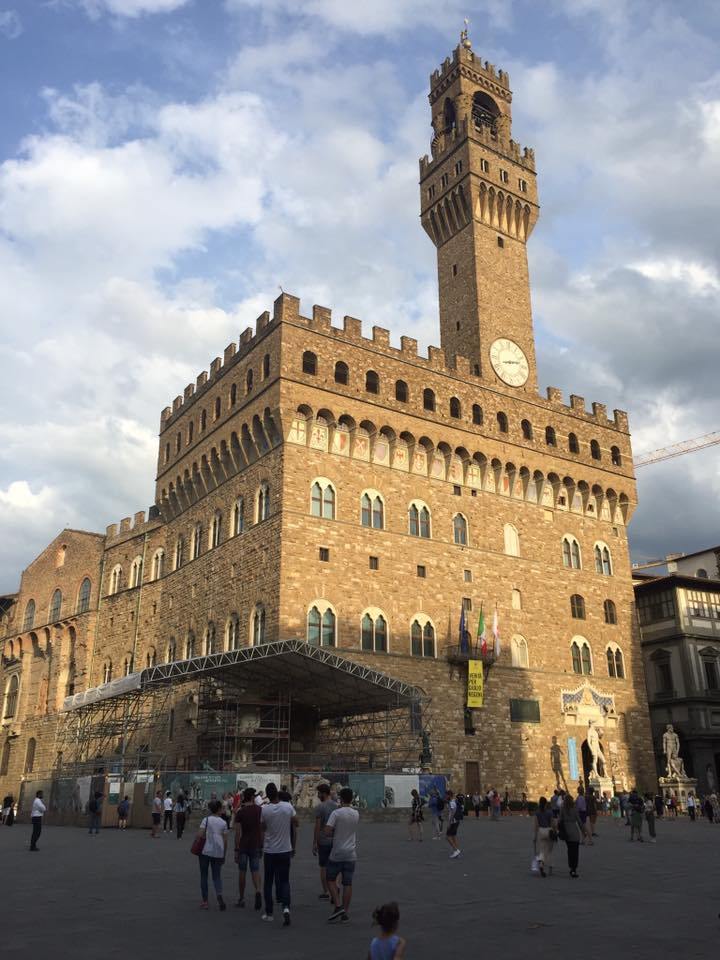 The most famous market in Florence is Il Mercato Centrale. This excellent indoor food market is a joy to walk around. Upstairs has a bunch of decent food options. Downstairs is a traditional market with high-quality meats, cheese, wine and fresh produce from around the area.
Quick Tips
Many of Florence's top sights can be seen for free from the ground or easily by walking around. If you're smart, you'll ditch your car plans and see Florence by foot Eat a lot of Gelato especially at Venchi's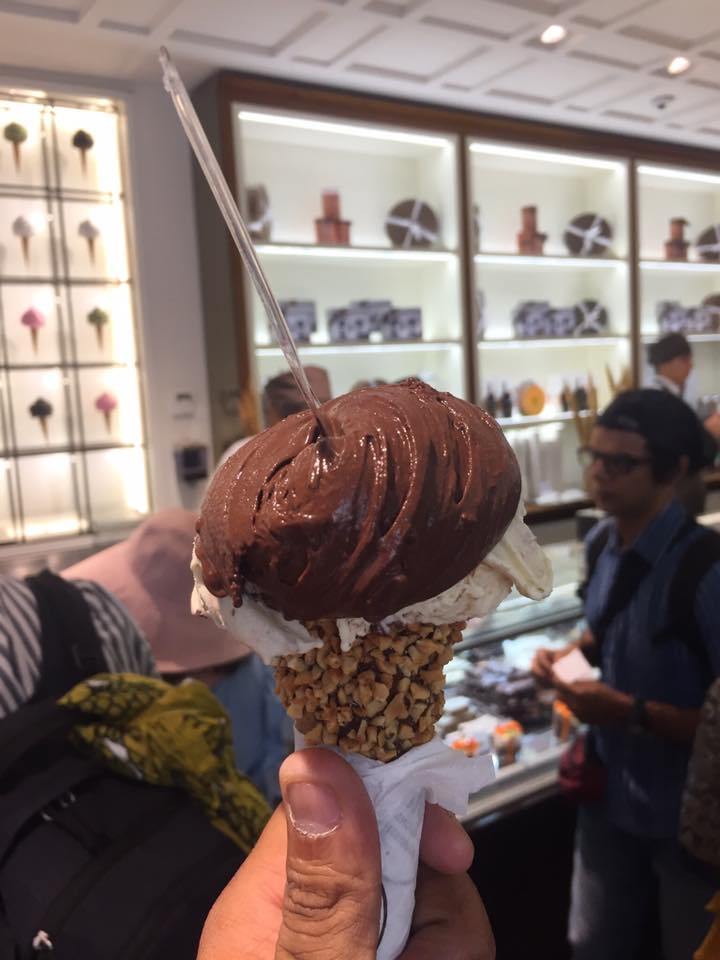 Skip The Lines. The Firenze Card is a 72-hour pass that gives you access to around 30 museums (most of which you can skip the lines) and public transport. It costs €72 per person If you are not a wine person, binge on Aperol and Spritz. It's yummy and refreshing While many of the must-sees in Florence will cost admission, there is a lot to be enjoyed here without forking over an entry fee. Browsing at San Lorenzo Mercato Centrale, walking across the city's only remaining medieval bridge, Ponte Vecchio, and climbing up the hill to Piazzale Michelangelo for sweeping views of the city are highly recommended and free Pick and choose your museums.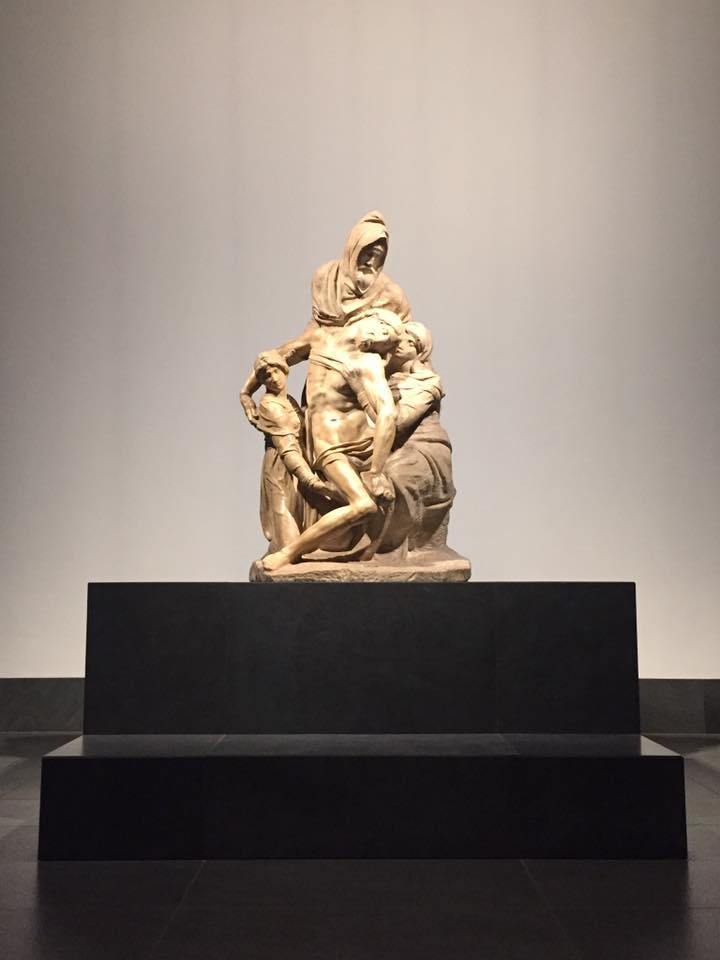 First Sunday of every months most of the museums are free. But expect big lines.