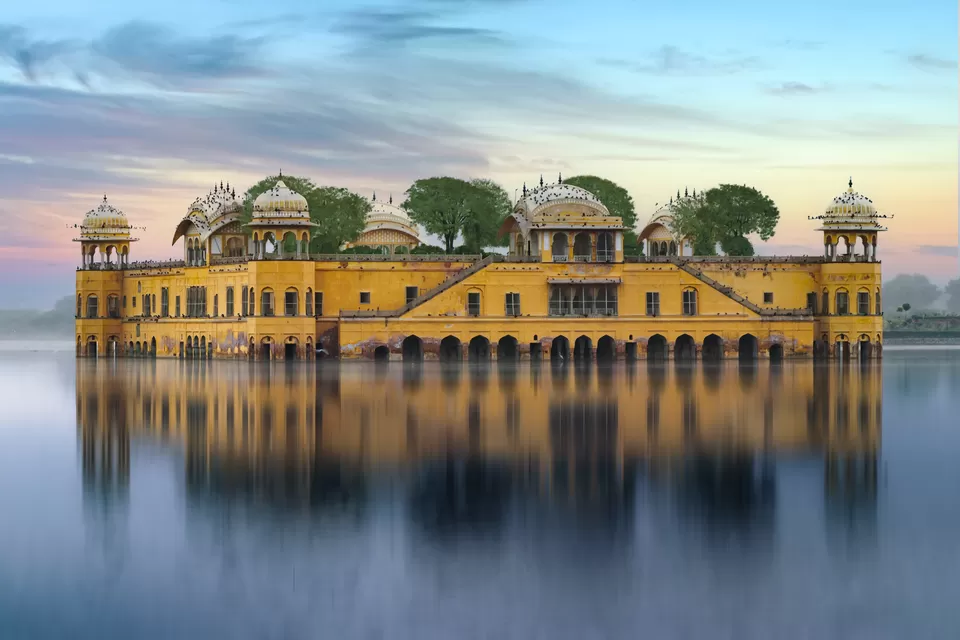 Nowadays, social media has become a treasure trove of travel inspiration. We're all guilty of scrolling through those hashtags, desperately seeking that perfect location for our next adventure.
So the travel experts at Titan Travel, conducted a study. They analysed the number of TikTok views and Instagram posts for the most visited cities and countries. They also took a peek at Google search trends for holidays to these destinations and how they've evolved over the past three years.
All this to reveal the most beautiful countries in the world! And guess what? Our incredible India tops the charts! It's a moment of sheer pride and excitement for us Indians. I couldn't be happier to share this delightful news with all of you.
What makes India most beautiful country in the World?
We have a staggering 219 million Instagram posts dedicated to capturing the allure of our incredible nation. I mean India is a melting pot of culture and history! From the snow-capped Himalayas to the pristine beaches, India offers a range of breathtaking natural beauty. Its bustling cities, like Delhi, showcase a mix of historical landmarks and vibrant street life. The warmth and hospitality of the Indian people add an extra layer of charm to the experience. The country's colorful festivals and delicious cuisine further enhance its allure. India's beauty is a multi-faceted that captures the hearts of all tourists!
Which other countries made it to the list?
The second spot on this list of awe-inspiring travel destinations goes to Japan, with a stunning 164 million Instagram posts. Having been to a 2-week trip to Japan recently I can totally vouch for the beauty of this country. The landscape changes with every season and offers a picturous backdrop for the gram!
And in third place, we have Italy, boasting over 159 million Instagram posts. Ah, bella Italia! This European gem captivates travellers with its mouthwatering cuisine, sunny weather, and a history that stretches back thousands of years. It's no wonder tourists flock to Italy's famous lakes, like the picturesque Lake Como and the enchanting Lake Garda, which are simply irresistible and always trending on social media.
Here's the list of most popular countries according to the study: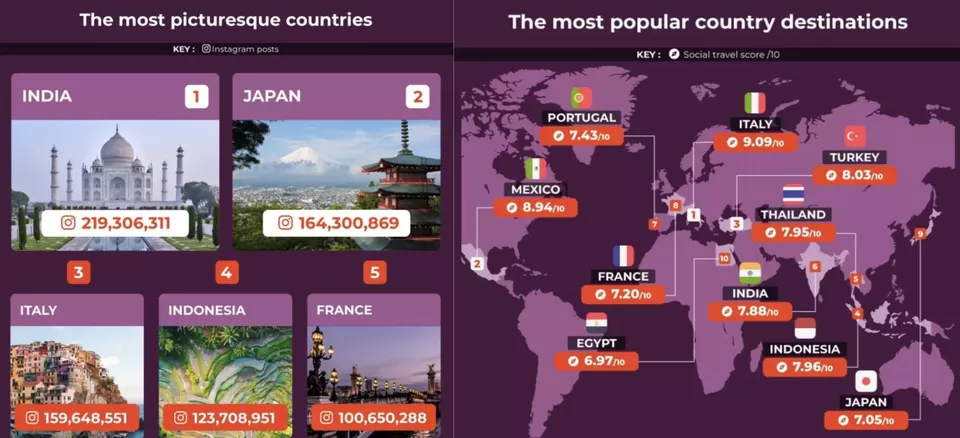 How many of these have you been to? And does this fresh study make you want to travel across India even more? .