On Day 8, we made our way towards the city of Pisa. Here, we straightaway went to the main attraction of the city, the Leaning Tower of Pisa.
The Leaning Tower of Pisa is one of the seven wonders of the world, making the city of Pisa, among the most visited, the world over. The monument, is actually a bell tower and took almost 200 years to be built. It started leaning once the construction reached the fifth floor, (out of eight in total). Due to the leaning, the top of the tower is 17 feet away from the vertical, making it a marvel to look at. Several attempts have been made to take it down, and rebuild, or restore at another location. Several people have tried to understand the reason behind the leaning. But no concrete scientific reason has been found so far.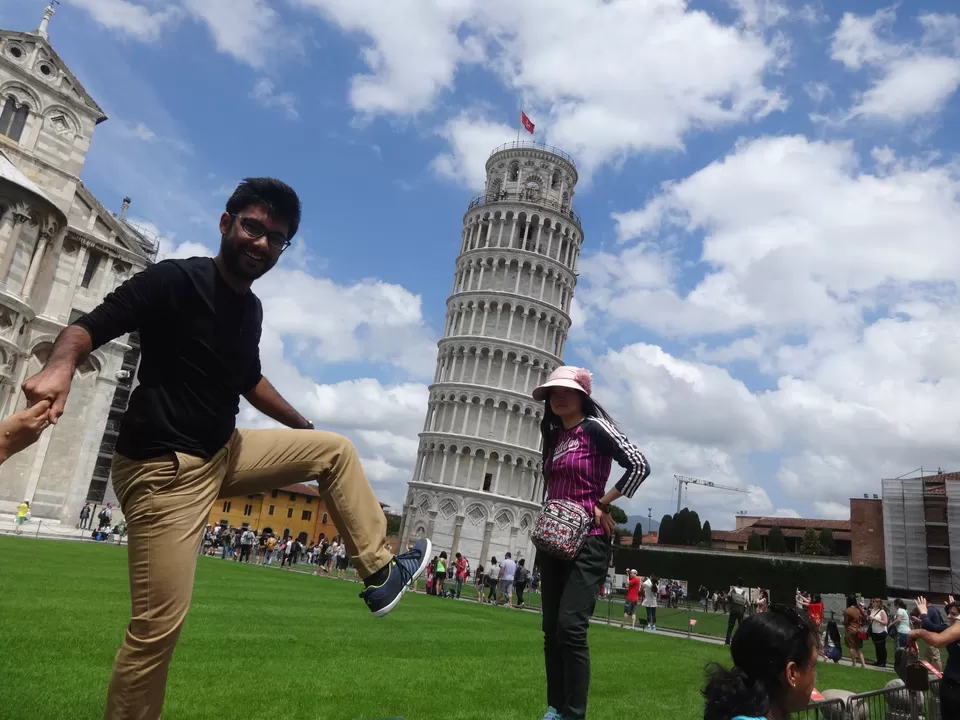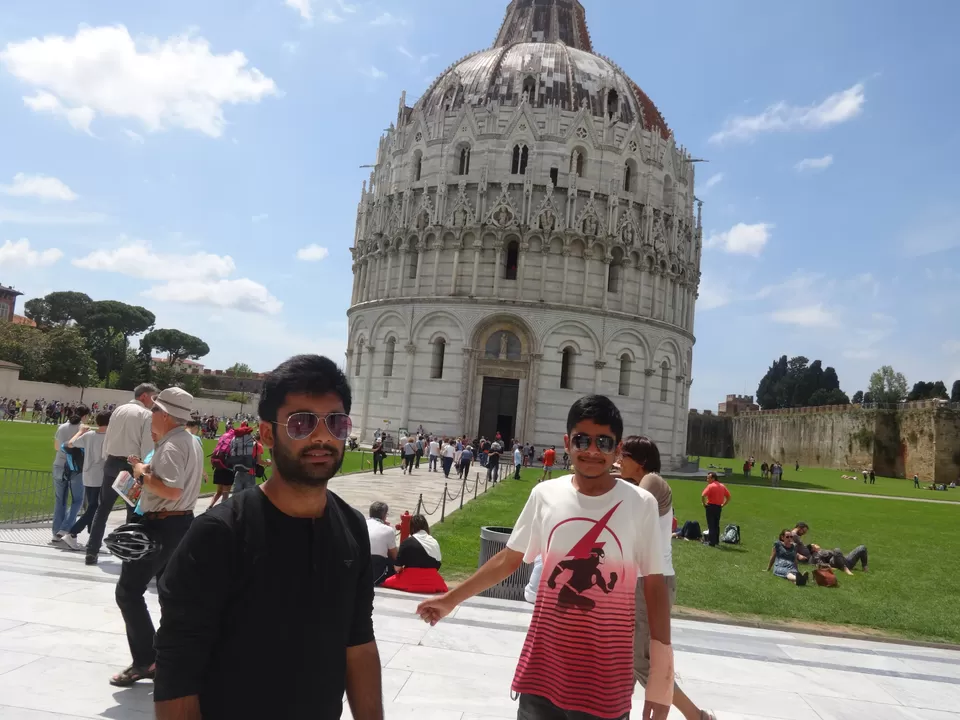 The Tower is located in the Piazza de Miracoli, or Square of Miracles. As you approach the square, there will be a lot of souvenir shops filled with active tourists from all over the world. The Square is made up of four buildings.
The first building that was built here was the Cathedral,which rests on white marble, and is a magnificent piece of Roman architecture. The second is the baptistery near the dome. The third and the fourth are the cemetary, Campo Santo and the Leaning Tower.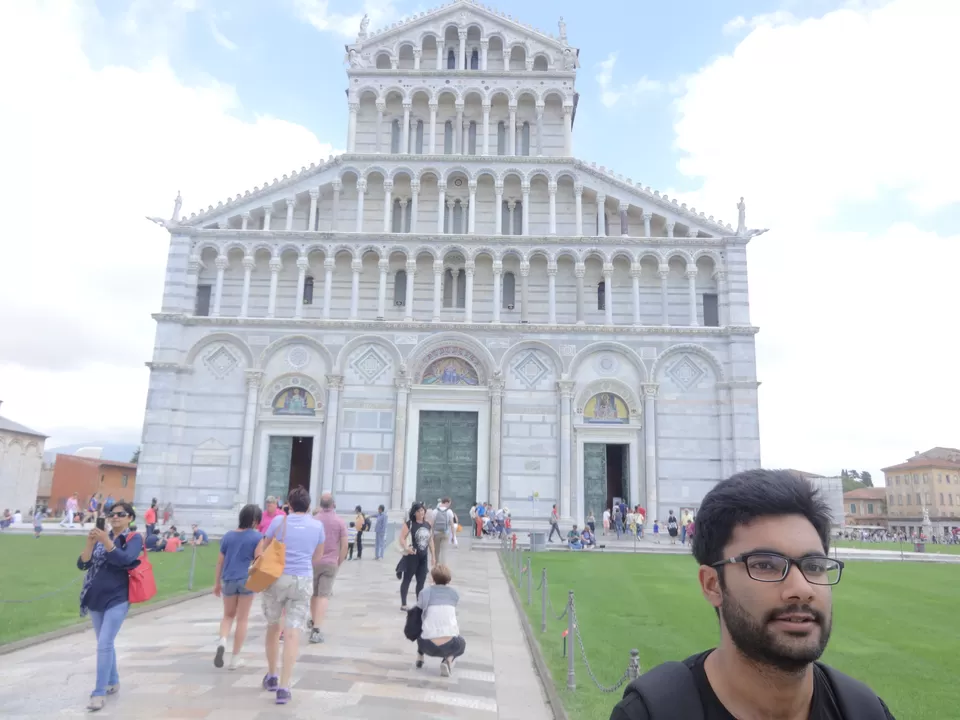 The Tower has 251 steps to the top, costing 15 euros per person. If you're worried it might fall, while you're up there, don't. It has stopped moving now, and is expected to remain stable for another 200 years.
At the Square, you can click some amazing photos with creative and imaginative poses, using the tower as the background. There are many restaurants over here where you can have food and drinks, while enjoying the view, taking in all the vibes and energies of the lively atmosphere around.
Tips:
1. Italy is famous for gifting pizzas and pastas to the world. But these are very different from the ones we have here. We had both a pizza, and a pasta at one of the restaurants in the Square, and had a forgettable experience to be honest. The crust was quite soft and there were hardly any toppings on the pizza. However the pasta was decent, though it was still devoid of any veggies.
2. Usually, there's a long line to climb the Tower. Though it will cost you 2 euros extra, it's better if you book the ticket online in advance at www.towerofpisa.org