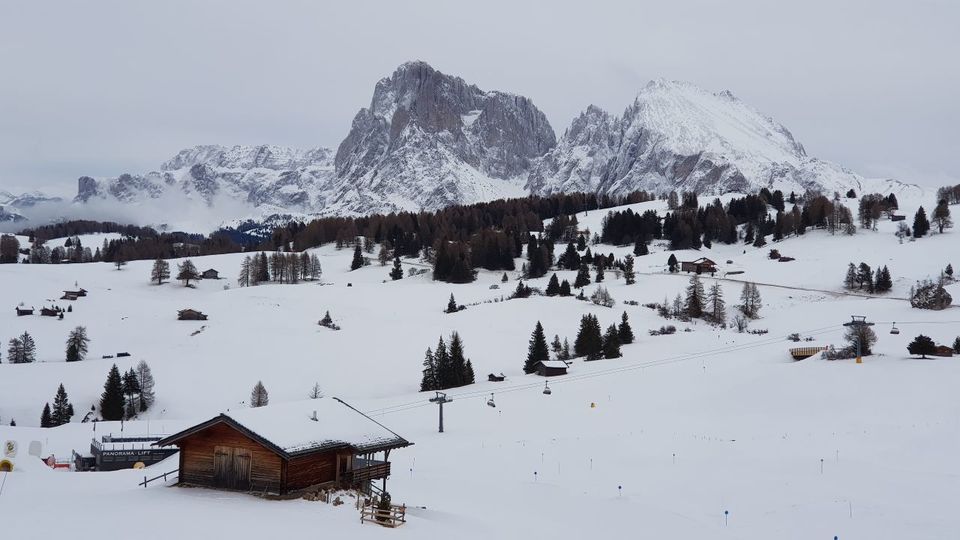 What a mind-blowing, awesome, lovely, and happy tummy-filling holiday we had! Thank you Italy for being a experience that we'll talk about for years to come (and we didn't even visit all of Italy).
Transport and some logistics for the trip
(The itinerary comes after this section)
We got an open ticket which allowed us to land in Milan and depart from Rome, and visited Milan, Verona, Bolzano/Bozen, Venice, Bologna, Florence, and Rome. We originally wanted to go to Cinque Terre and the Amalfi Coast instead of Verona, but I read that lots of places along the Amalfi Coast are closed in winter, and we didn't have enough time to spend in Cinque Terre to justify the long travelling time to get there. So, we went to Verona instead, since its a pretty city, and it's on the way to Bolzano. All the trains from Milan to Bolzano stopped over in Verona.
We took the train all over Italy and did not rent a car at all. Many of the cities that we went to had a historical centre, and some of these historical centres prohibited entry to cars, which meant you had to park far away and then walk back in. It sounded much easier to commute by foot and public transportation. I also did not feel comfortable driving in winter due to slippery roads, etc. The trains were comfortable, and had all the amenities we needed. Hot tip: If you take the Frecciarossa (high speed) trains, look out for spaces between the seats that are placed back to back. You can slot your luggage in there! I managed to fit in my medium sized luggage. :) No need to lift your heavy luggage onto the racks above the seats. Heh heh heh.
You can book train tickets online or at the station. We paid about USD 254 in total (for the both of us) for all our tickets, but sometimes didn't pick the cheapest options as the timings weren't suitable. You should book your tickets online if you're taking the high speed rail trains though, because you get more discounts the earlier you book. (Check out Seat61 for more tips on train travel!)
We knew we'd need mobile data to use Google Maps to get around, so we got a wifi egg from Expressowifi, which worked well for us. The battery lasted pretty okay - with 2 devices connected, the battery got flat after about 9 hours or so. Heavy usage drains the battery quicker of course.
General safety - always keep your valuables in sight and your bags in front of you. Watch your surroundings and if you need help at a train station or tourist attraction or if you're buying tickets for attractions/tours, always always always only approach uniformed staff.
Now, on to the itinerary!