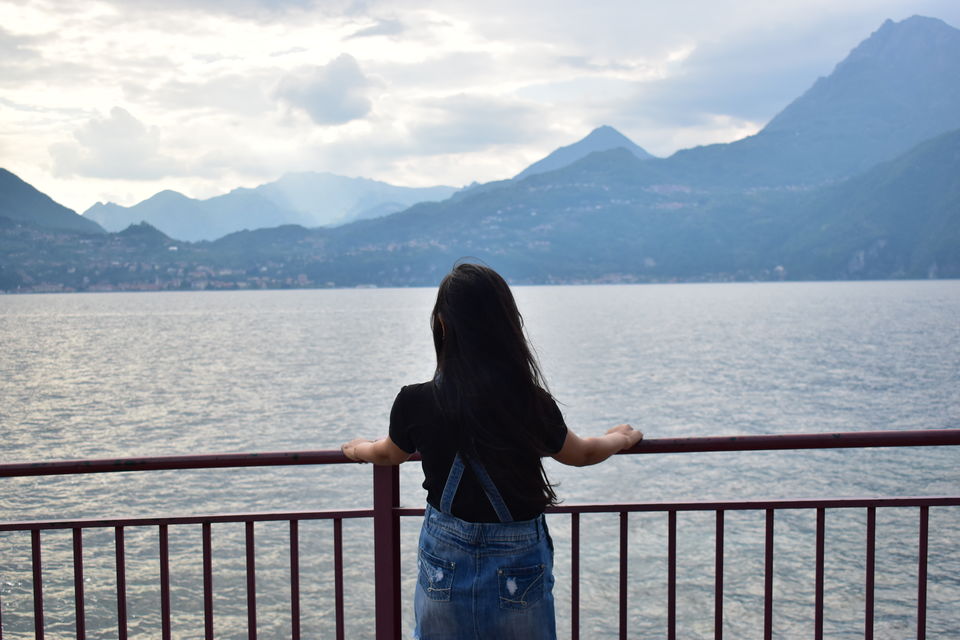 Italy has always been in the bucket list, and after checking it off, I would like to jot down my experience as it is worth it.
If you have not visited Italy yet and are planning to visit Italy then here is everything you need to know to make the most out of your Italy trip.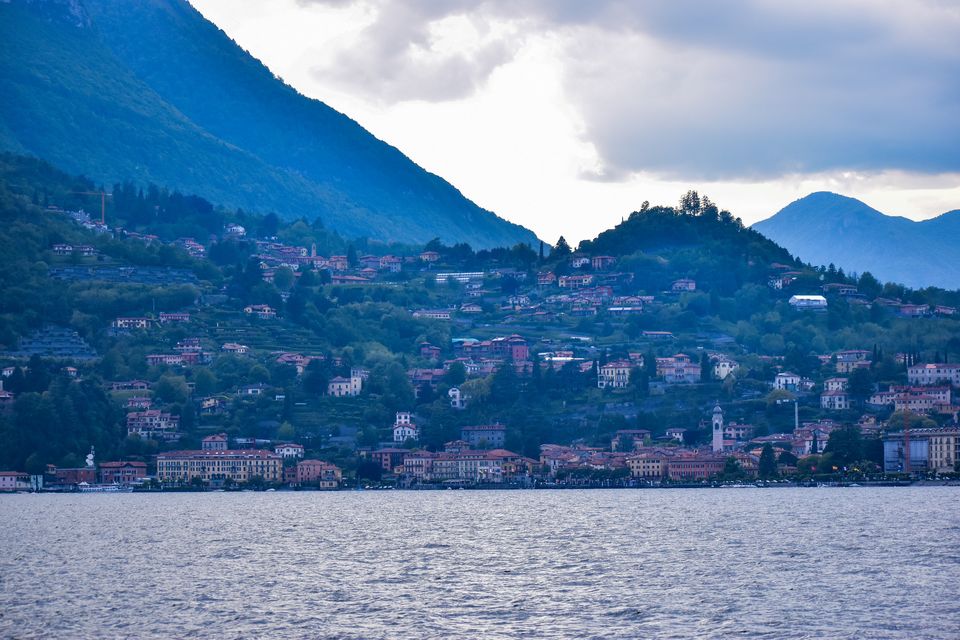 Italy is a European country surrounded by Italian Alps and several islands. It is one of the most beautiful European countries which has got something for every traveller. If you are a mountain person or the beach person, the place is perfect for you. It has got mesmerising alps and secluded beaches.
Planning a trip to Italy is one of the hell tasks. There is so much to see in Italy, so it becomes difficult to what to include and what to leave if you have a short time. Our trip duration was of 6 days, so we have to plan accordingly to take the best experiences in Italy with us. Since there are multiple cities to explore, so we decided to book our to and fro flights from different cities to save time. We booked our flights from Oslo to Milan and took our return flight from Rome.
Note: Figure out which all cities you want to explore and then book the flights accordingly. For eg., we explored the cities in the following order - Milan, Venice, Florence, Pisa, Rome, Naples.
Day 1:
We started our journey from Oslo airport and reached Milan Bergamo airport. Now we have to go to Milan Centrale first to keep our luggage in the hotel before starting our day. We have already researched that how can we reach Milan Centrale from Bergamo airport. There are numerous bus services run from airport and take one hour to reach central. You can read the below link for more information:
https://www.rome2rio.com/map/Milano-Centrale-Station/Milan-Bergamo-Airport-BGY
We haven't bought a ticket online, so we collected our ticket on the spot and got the bus within 5 minutes only. At the exit only you could easily find multiple vendors like autostrade, terravision, orio shuttle etc ticket centre where you can easily get your ticket for the next bus.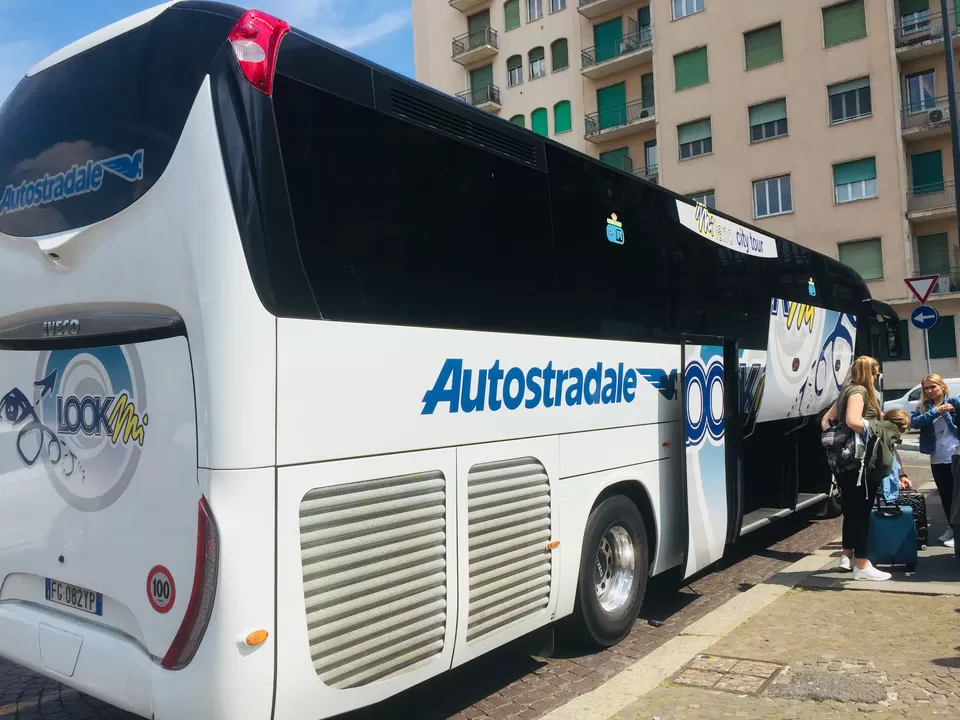 After reaching Milan Central, we first took out our one-day travel card for Milan. We had already bought our day pass for Milan which costs us 4.5 euros only through ATM Milano app. You can find more information on the below link:
https://www.atm.it/en/ViaggiaConNoi/TurismoMilano/Pages/Biglietti.aspx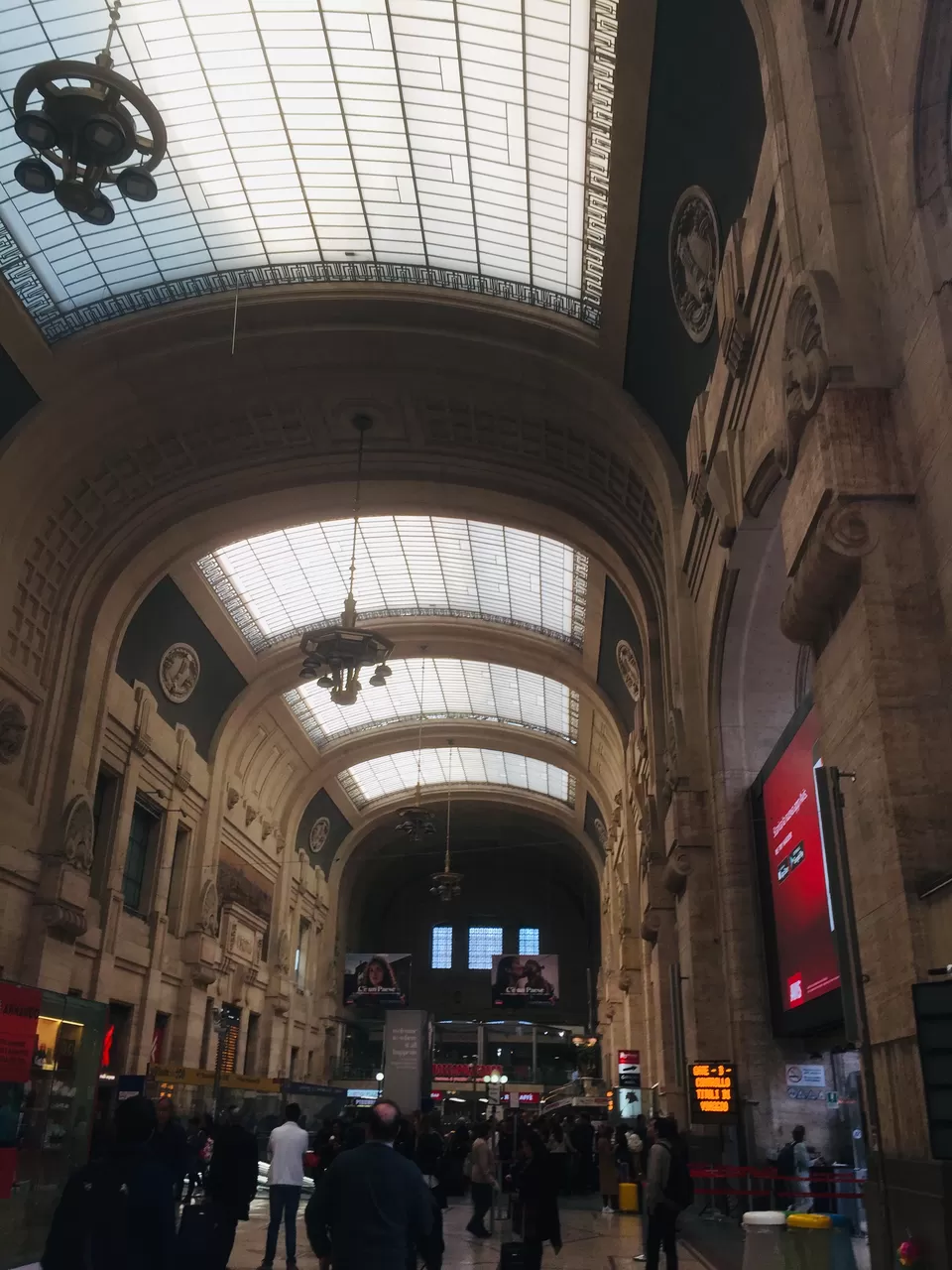 After that, we bought our ticket for the next train to Lake Como.It is advisable to buy the tickets for Lake Como on the spot from the Milan Central, as the price remains the same for the train and you can manage according to the time.
We bought our to and fro ticket from Milan Central only as the station from where we have to catch return train does not have ticketing machine.
Note: Please remember to buy your return ticket because the station in Lake Como does not have a ticketing desk or ticketing machine.
After checking in our hotel, we came back to Milan Centrale to catch our train to Lake Como.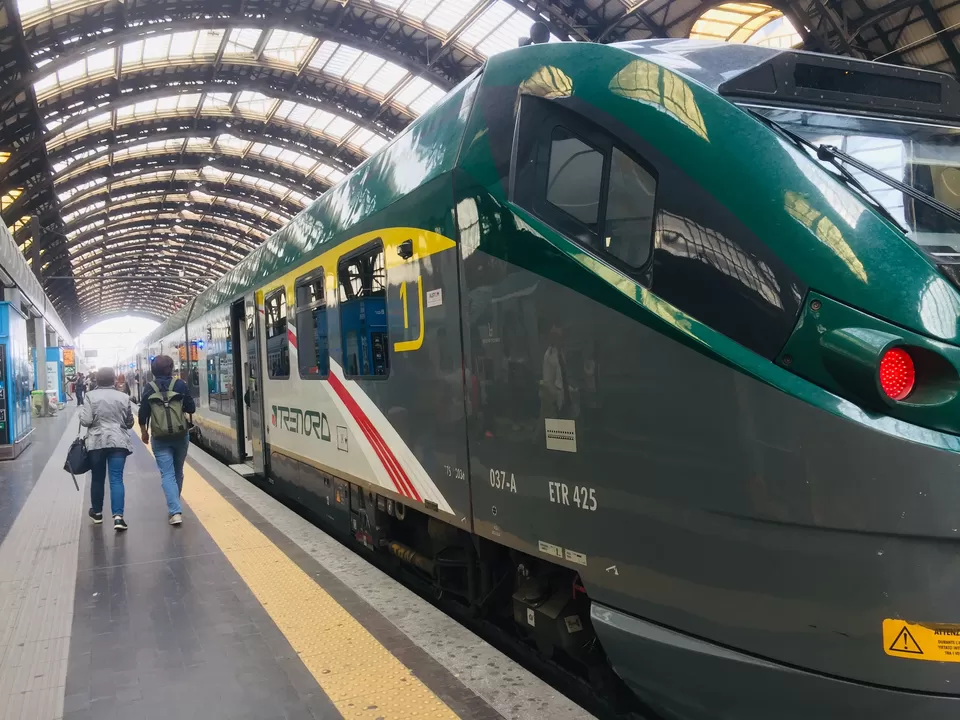 Since I am a Bollywood fan, how could I miss a chance to visit Lake Como, which is the famous location where Ranveer and Deepika got married. So the very first place on our list is Lake Como and no wonder why our celebrities chose that place. It is the most beautiful lake I have ever seen.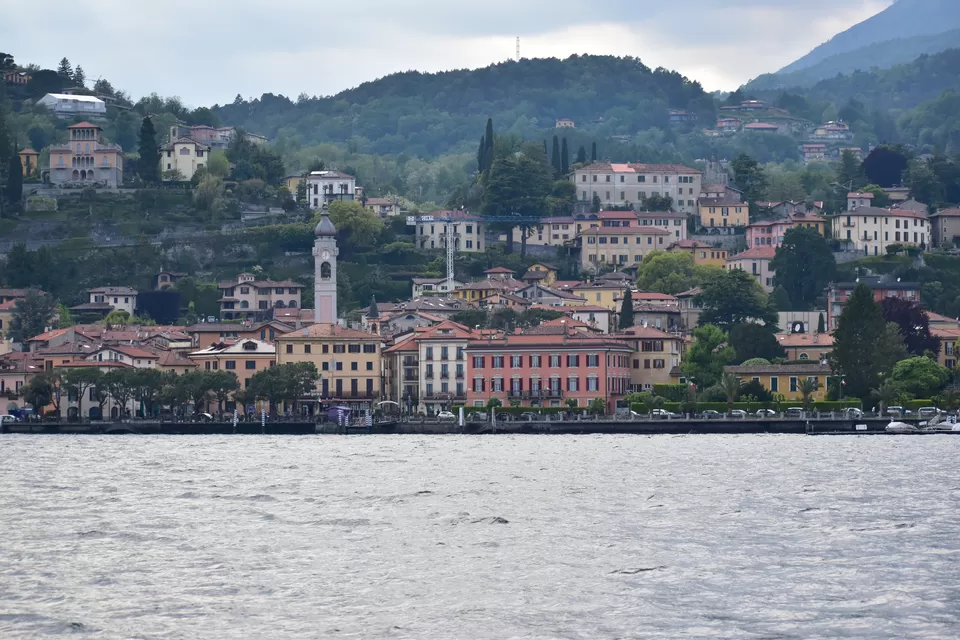 The lake is shaped much like an inverted letter "Y". The northern branch begins at the town of Colico and, the other two ends of the lake are at Lecco and Como. The small towns of Bellagio, Menaggio and Lierna are at the intersection of the three branches of the lake.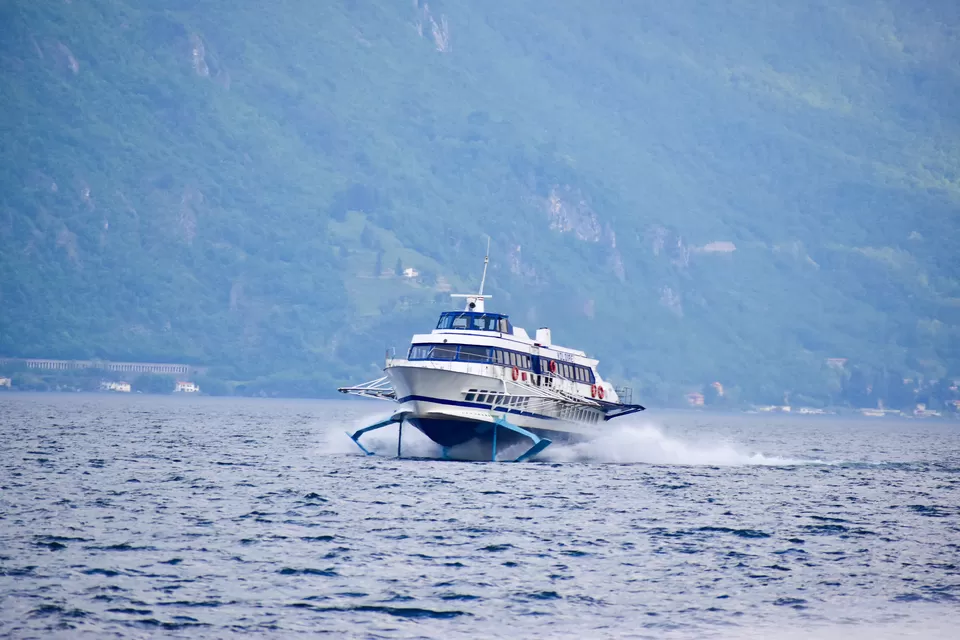 How to reach Lake Como from Milan Centrale?
The best way to explore the beauty of Lake Como is to visit the central region of Lake Como. The most beautiful town of Lake Como is Bellagio and, one should not miss the chance to explore this town.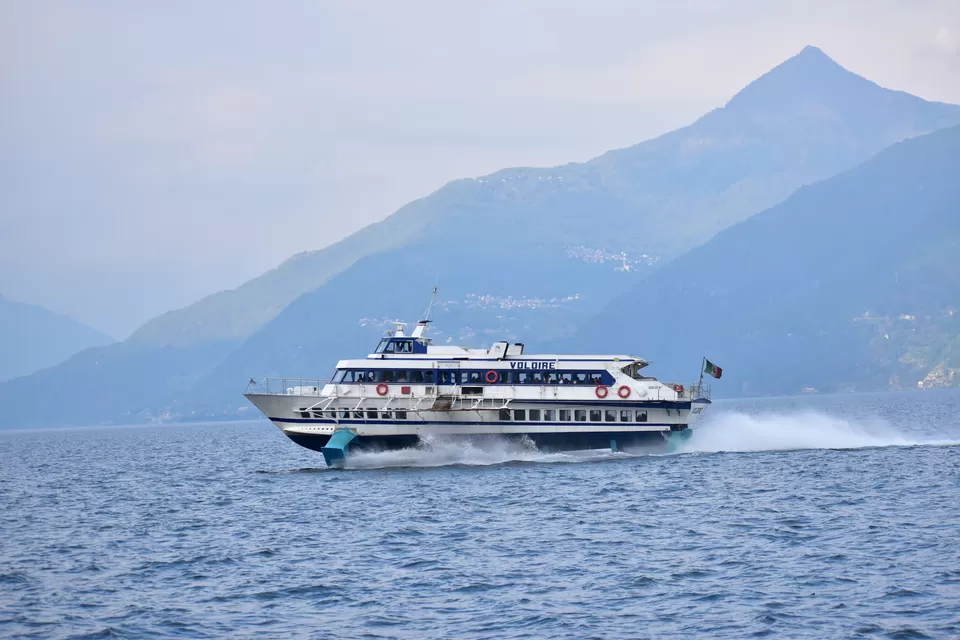 It is just an hour journey from Milan Central to Varenna-Esino. It costs around €13 for a return trip. From here, you can take the ferry to Bellagio.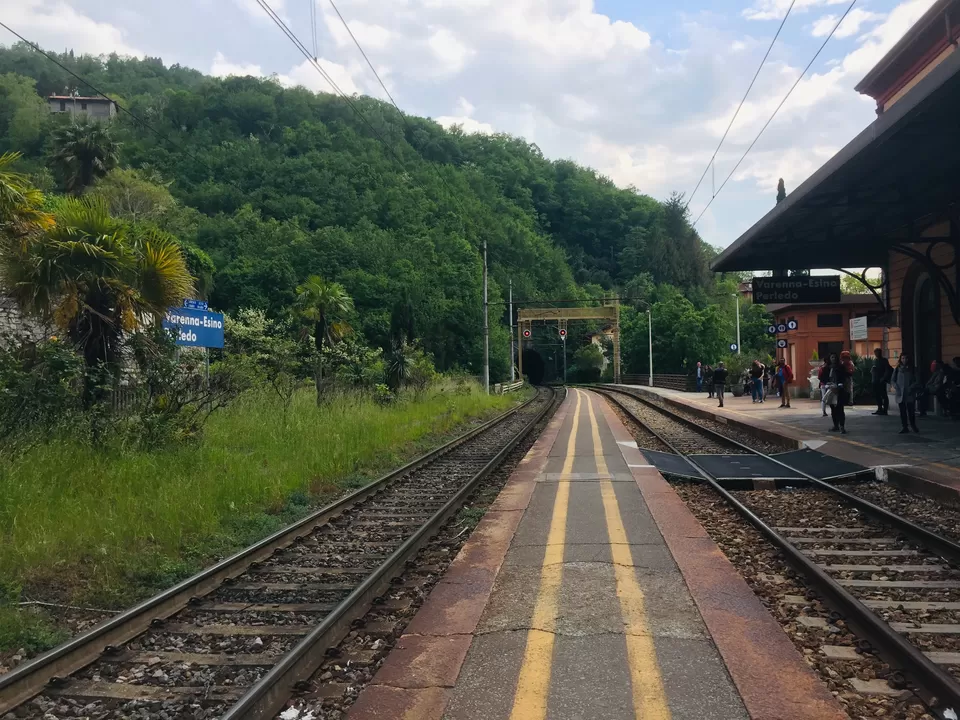 You can buy tickets at Milan Centrale via the touchscreen machines or at the ticket office. You can buy return day tickets here. For the ferry, there's a ticket office near the wharf – there's no machine. The Varenna ferry to Bellagio costs around €9 per person return and takes around 15 minutes.
The journey from Milan Central to Lake Como is spectacular with mesmerising views of the alps and the Lake. The Lake starts from Lecco station and to Varenna you can enjoy the enchanting views.
Once we reach Varenna, we decided to take the next ferry to Bellagio town. We bought the return ferry ticket. Lake Como is a delight to eyes.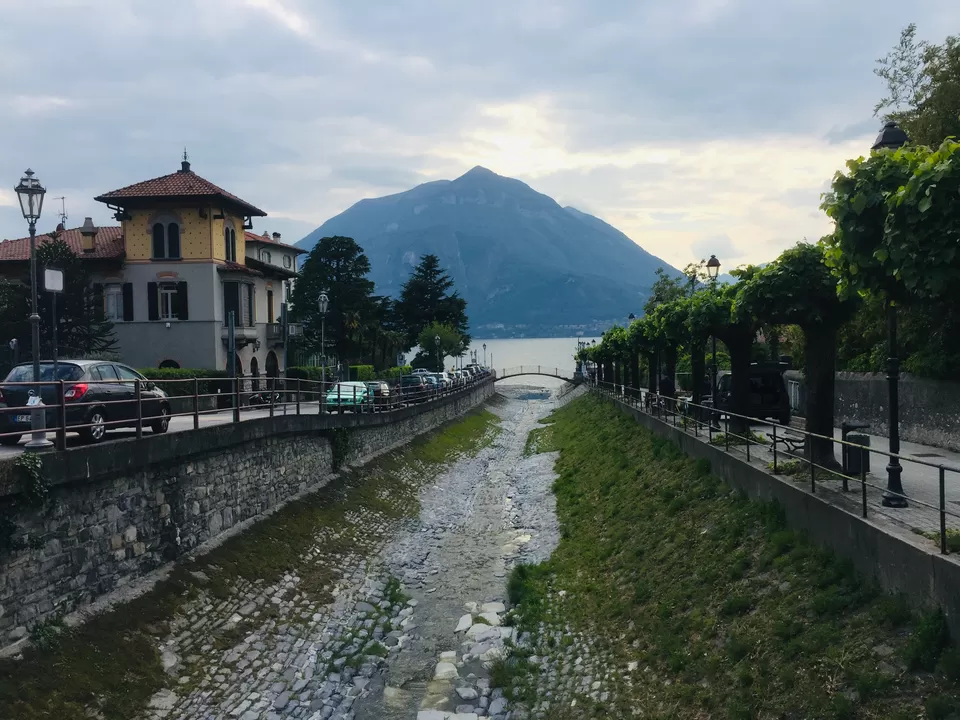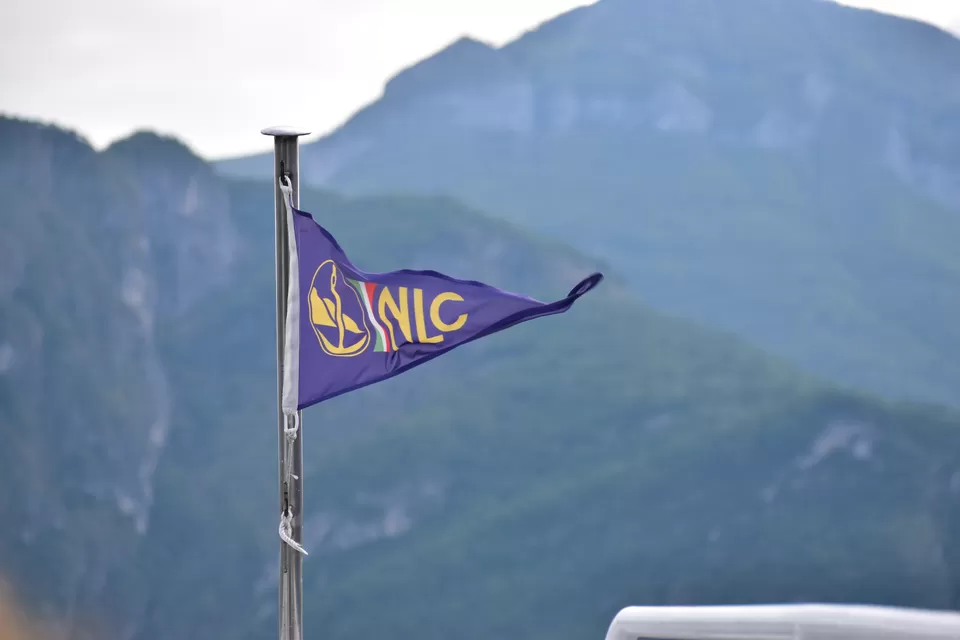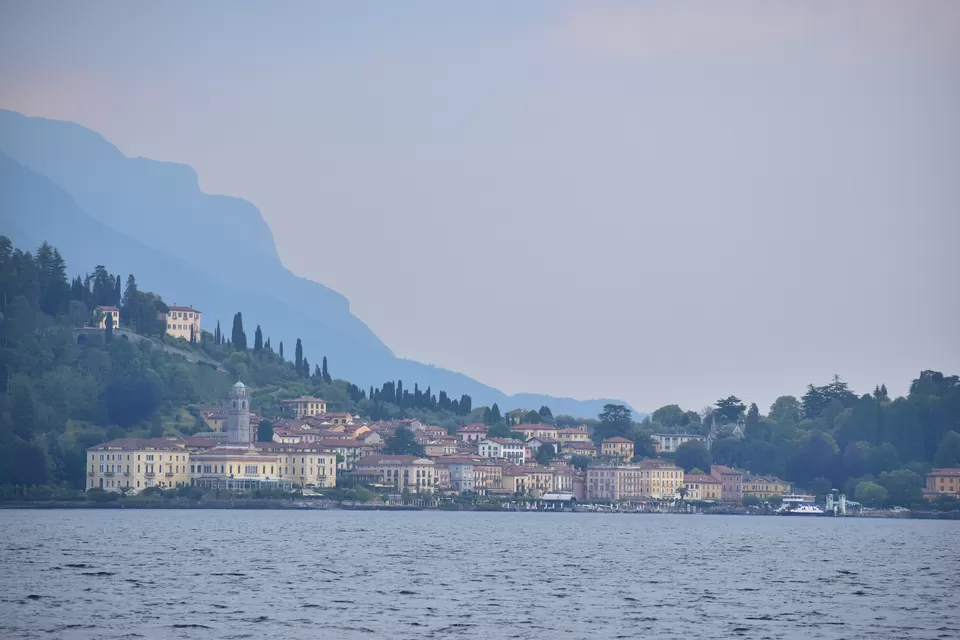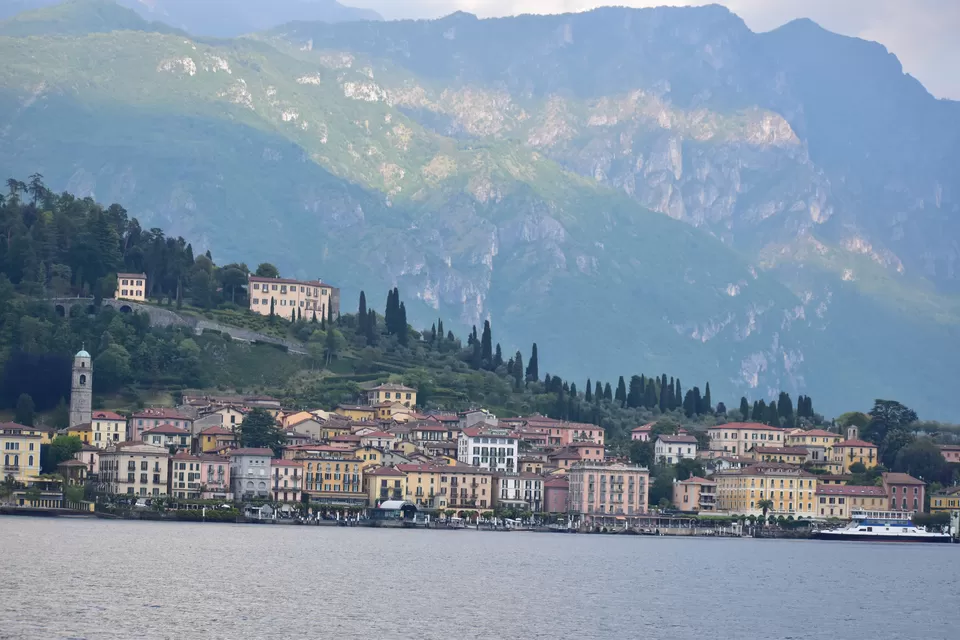 Bellagio often referred to as the Pearl of Lake Como, is probably the most famous town of Como.The town of Bellagio is divine and, the walk around the Bellagio street is a must do.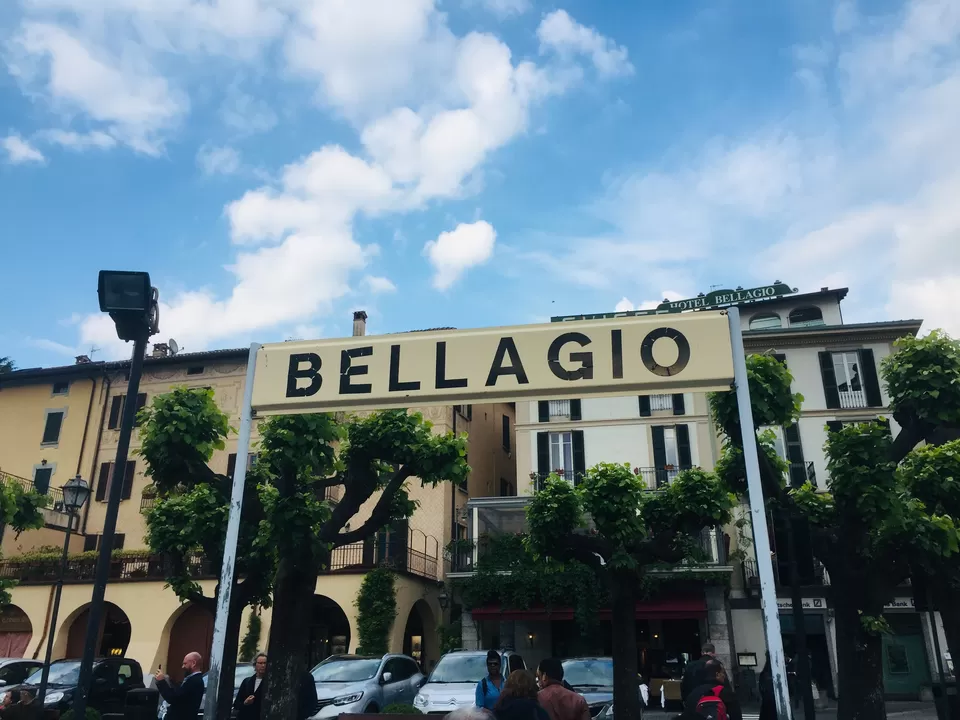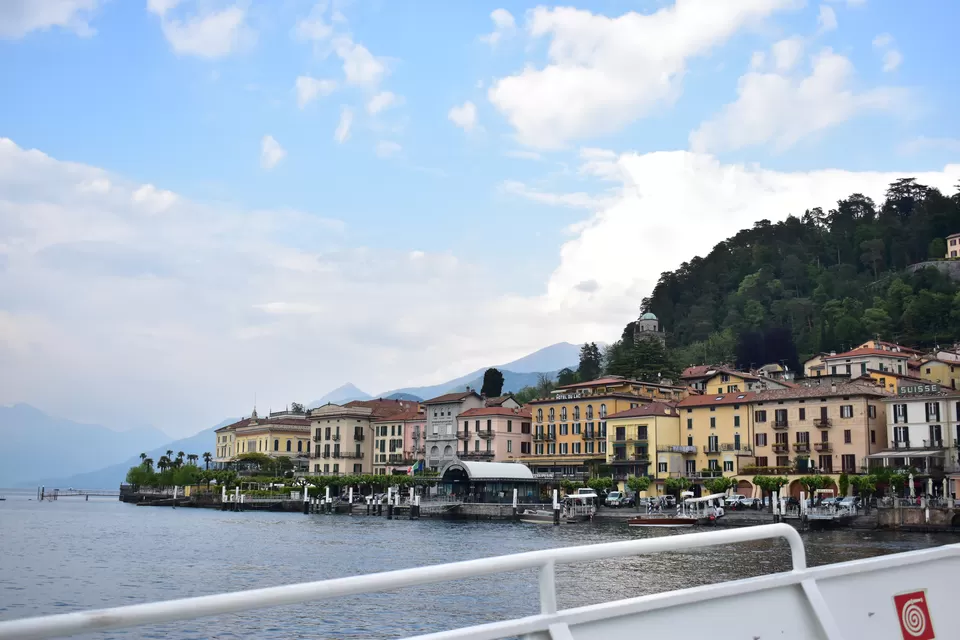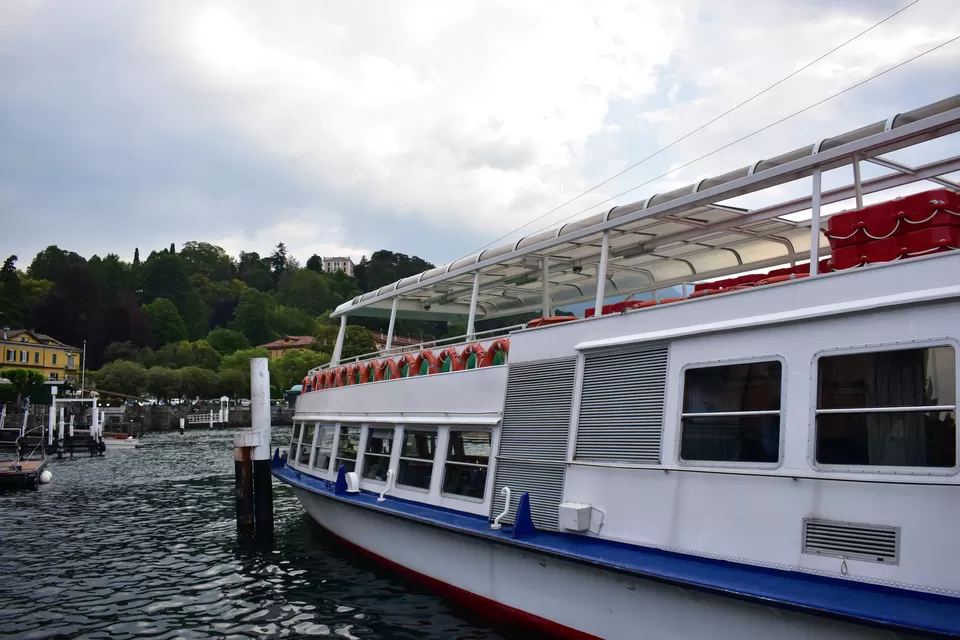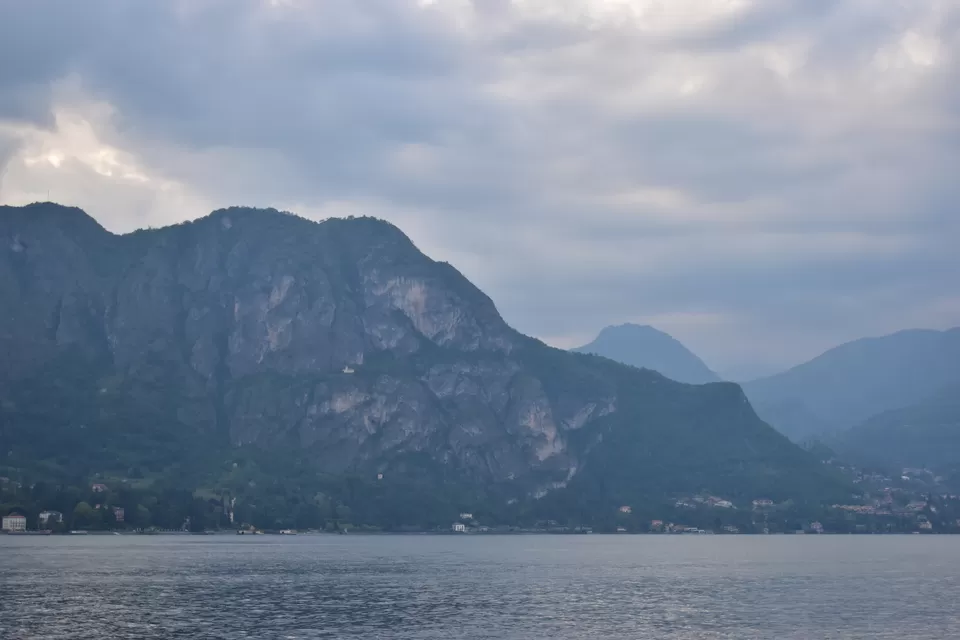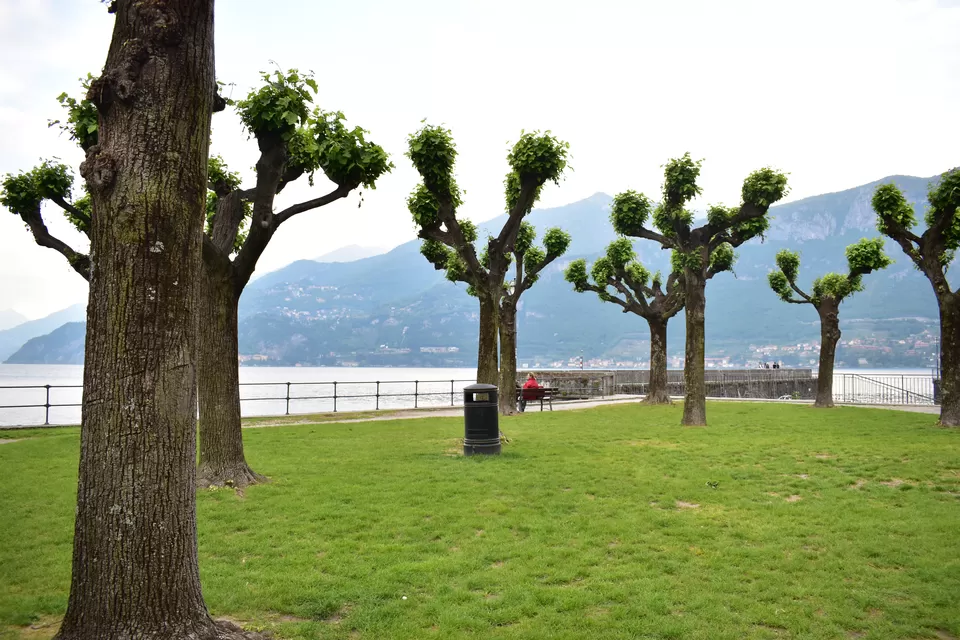 One of the most fascinating things you can do in Bellagio is the walk to Punta Spartivento. It's the point at the very end of the peninsula, where Lake Como splits into two. There is also a restaurant here, La Punta.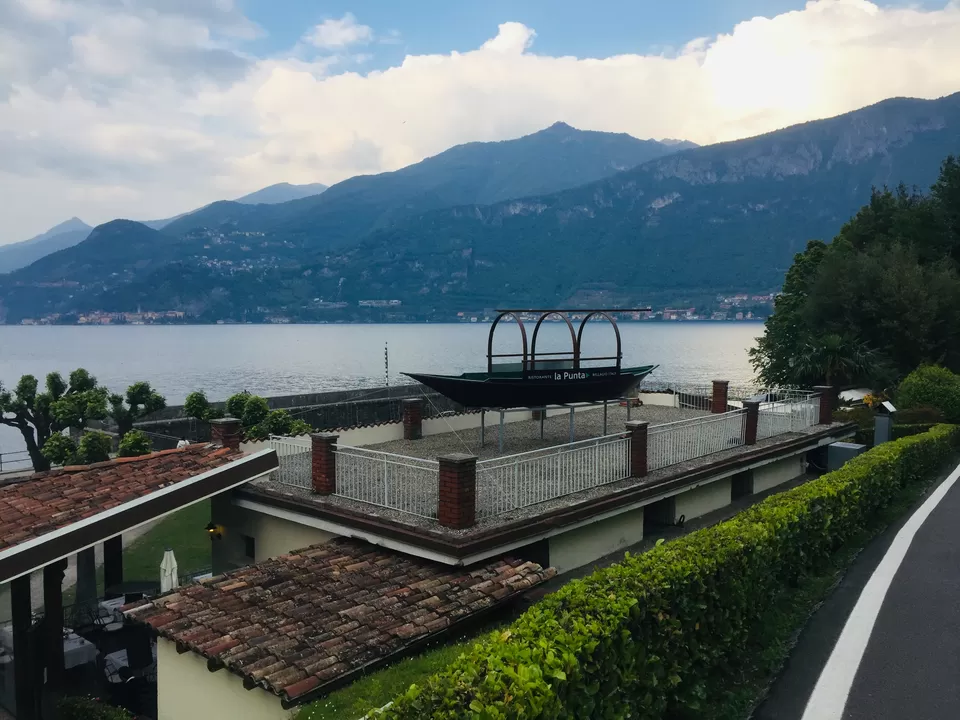 After reaching Bellagio, we first asked the timing of the ferry that would suit our timing as per our train.We spent our evening in Lake Como, exploring the beautiful streets of Bellagio. The Punta Spartivento is the point where you can see several other towns along the shores of Lake Como and also the snowcapped mountains – picture perfect.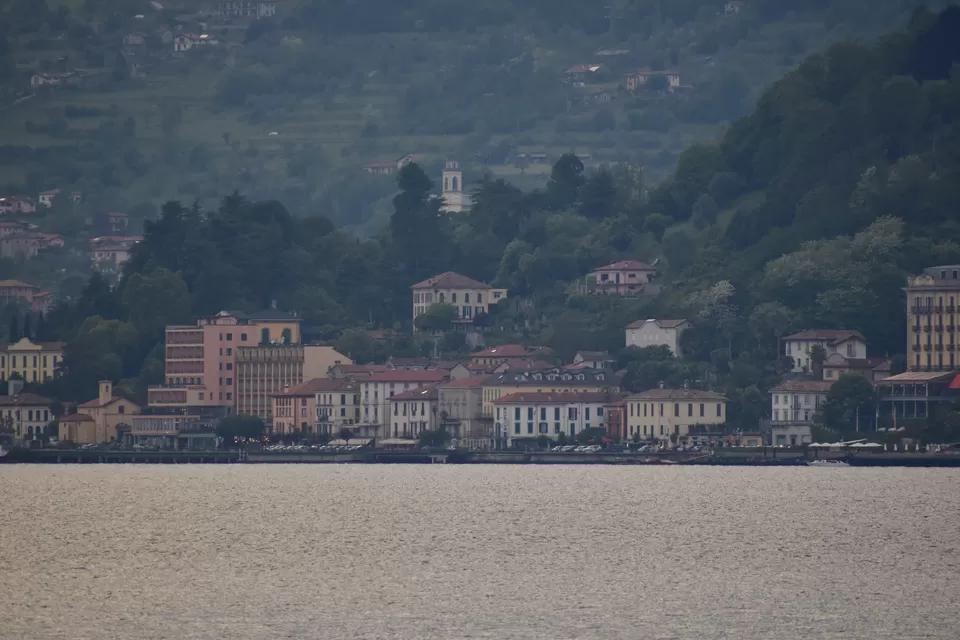 Note : You can find the timetable of the ferry from Varenna to Bellagio here:
Weekdays:
http://www.navigazionelaghi.it/doc/pdf/orari/Como/NLC_Traghetto_P2019_feriale.pdf
Weekends:
http://www.navigazionelaghi.it/doc/pdf/orari/Como/NLC_Traghetto_P2019_festivo.pdf
If you have more time, there are many other things to do in Bellagio. Also you can take boat ride to Como.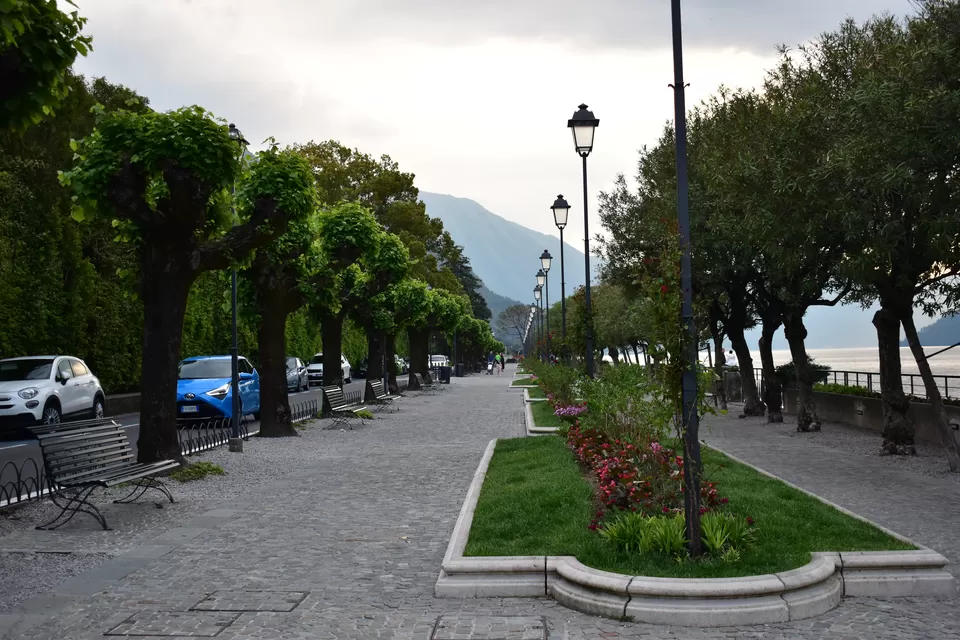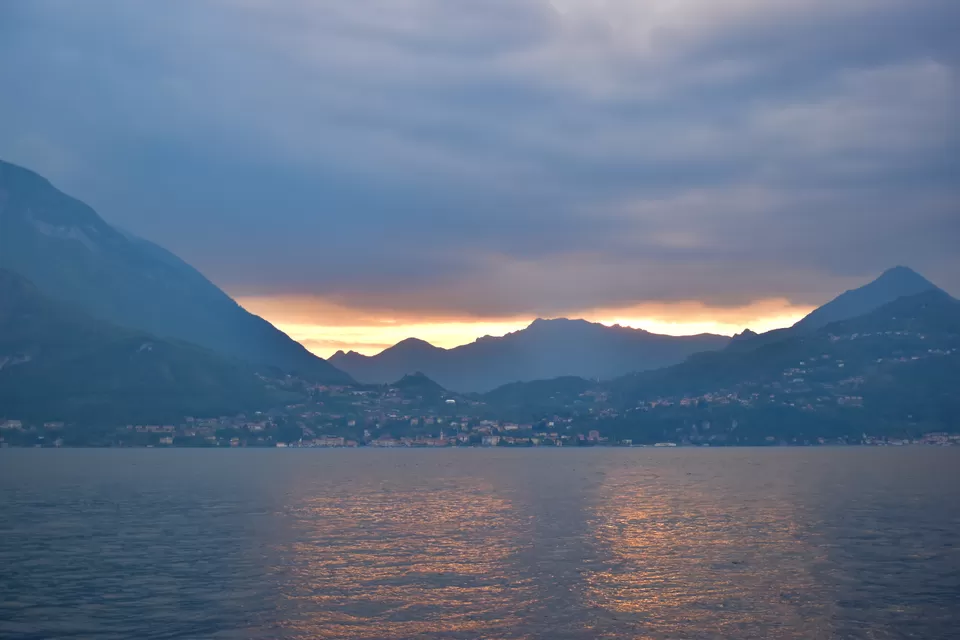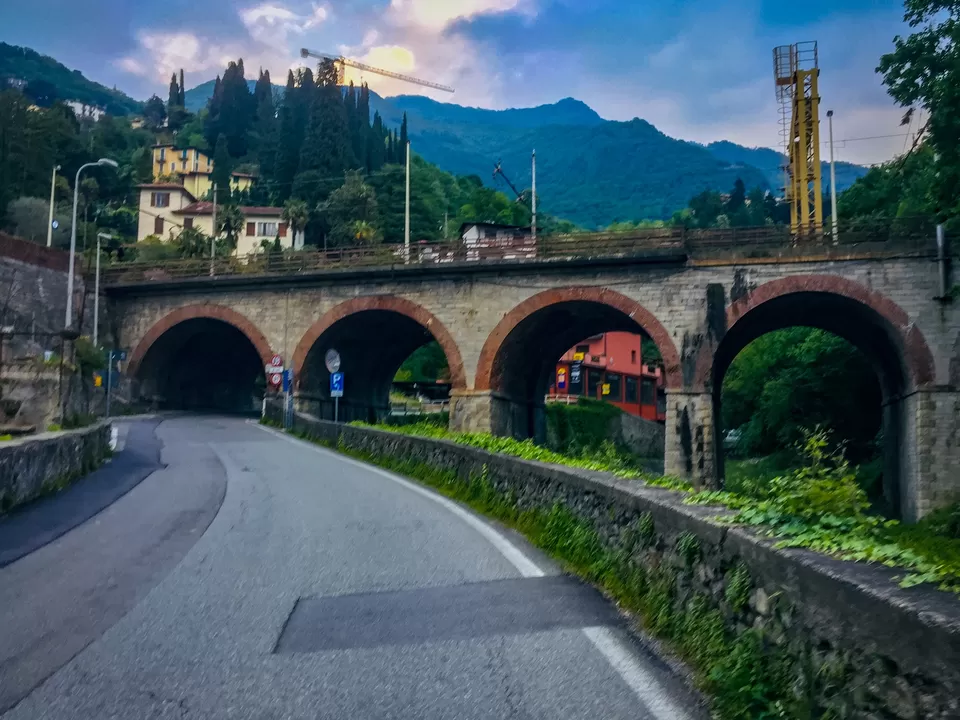 In the evening we took our ferry back to Varenna-Esino from where we had our train to Milan Centrale. After reaching Milan, we decided to go to the Piazza del Duomo. We also visited Milan Cathedral and the Royal Palace of Milan. After roaming around for a while in Milan city, we had our dinner. We returned to our hotel as we had our morning bus.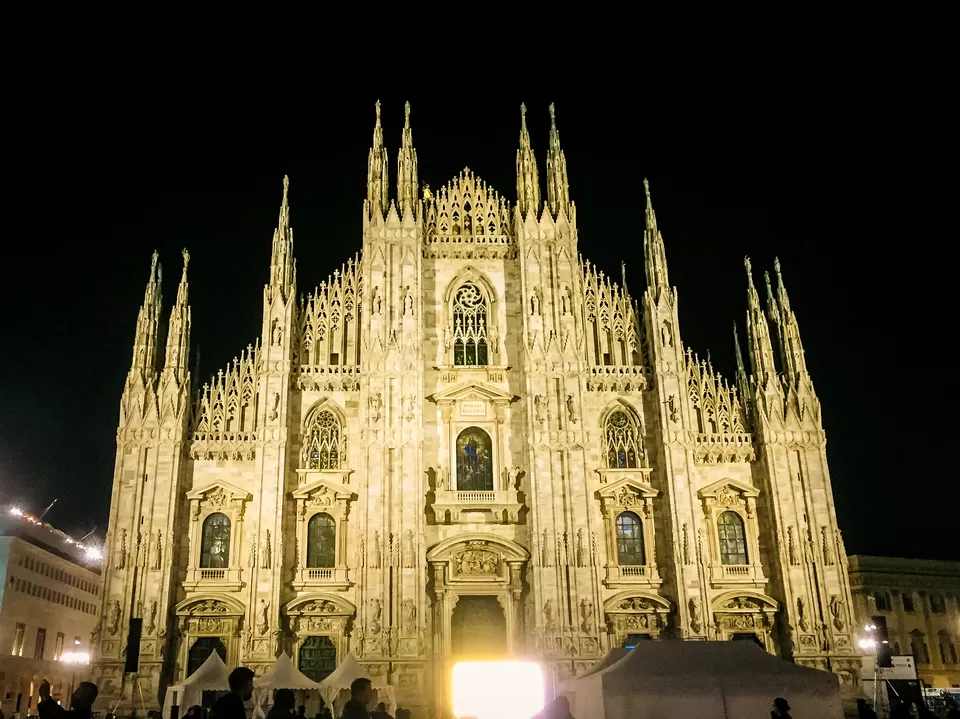 With this our day one comes to an end and our part one also ends here. What happened next as there was a strike in Milan the next day and how we manage to catch our morning bus would come soon.
Hope you get a bit of insight on how you can plan your Lake Como holiday. Do visit Lake Como if planning to go to Italy. It is one of the most beautiful places in Italy and worth visiting.
Cost of the trip:
Oslo-Milan - Flight tickets -30 Euros
Milan Welcome Card - 4.5 Euros
Airport to Milan Centrale - 7 Euros
Stay - 22 Euros
Milan to Varenna-Esino -11.80 Euros
Varenna-Esino to Bellagio - 9.20 Euros
Food- 9.5 Euros
Total cost- 94 Euros
Keep travelling!
Love, Laugh, Live and Travel!!
Also follow us on instagram
https://www.instagram.com/trawheeling
Click here for part II.