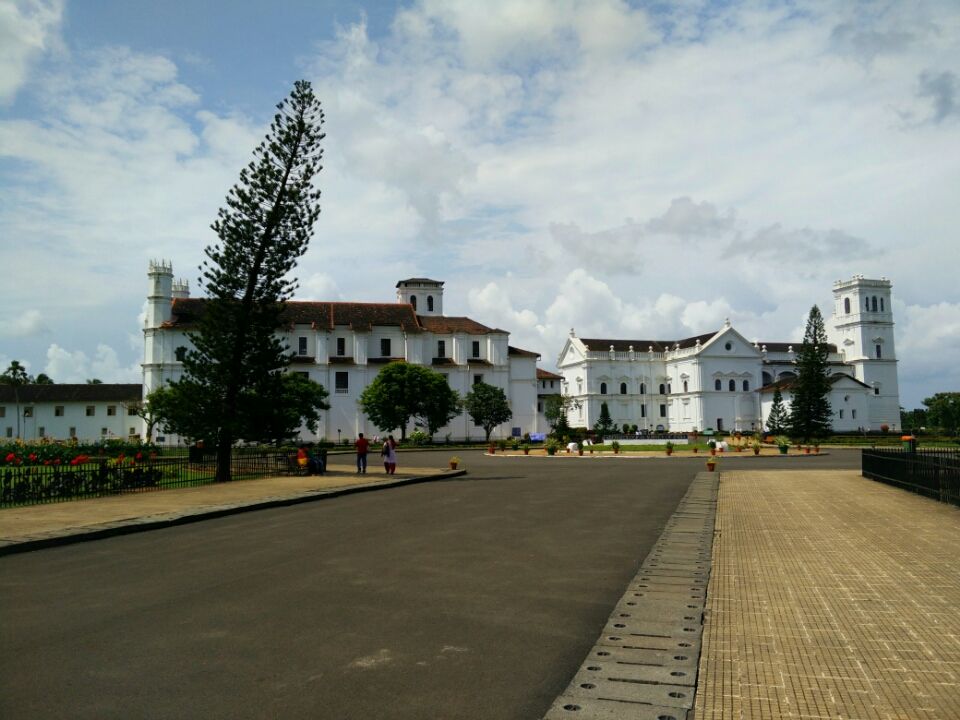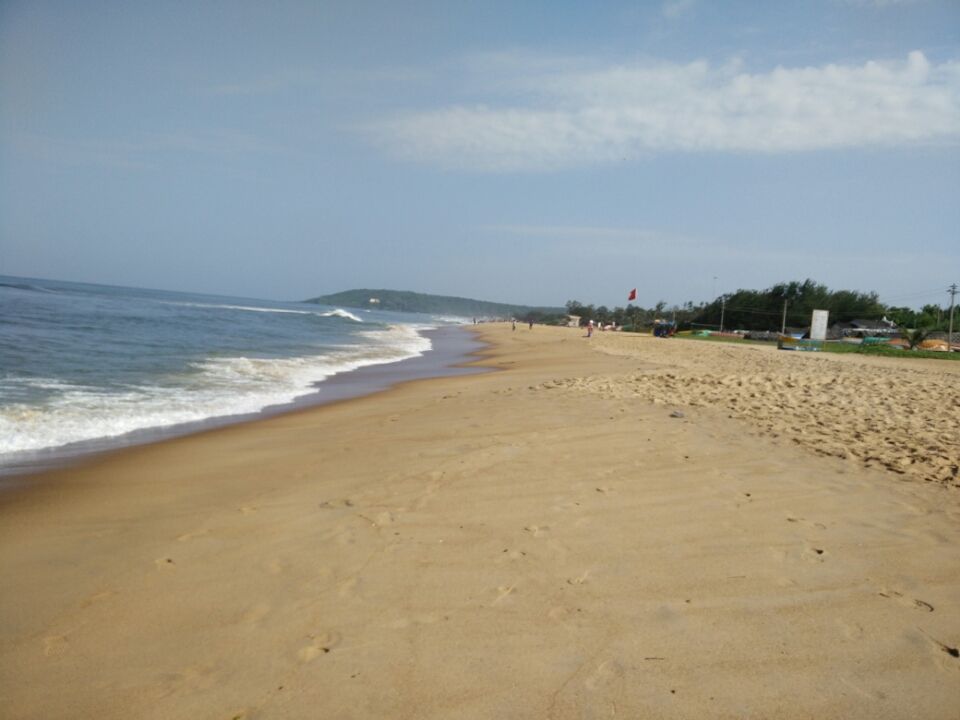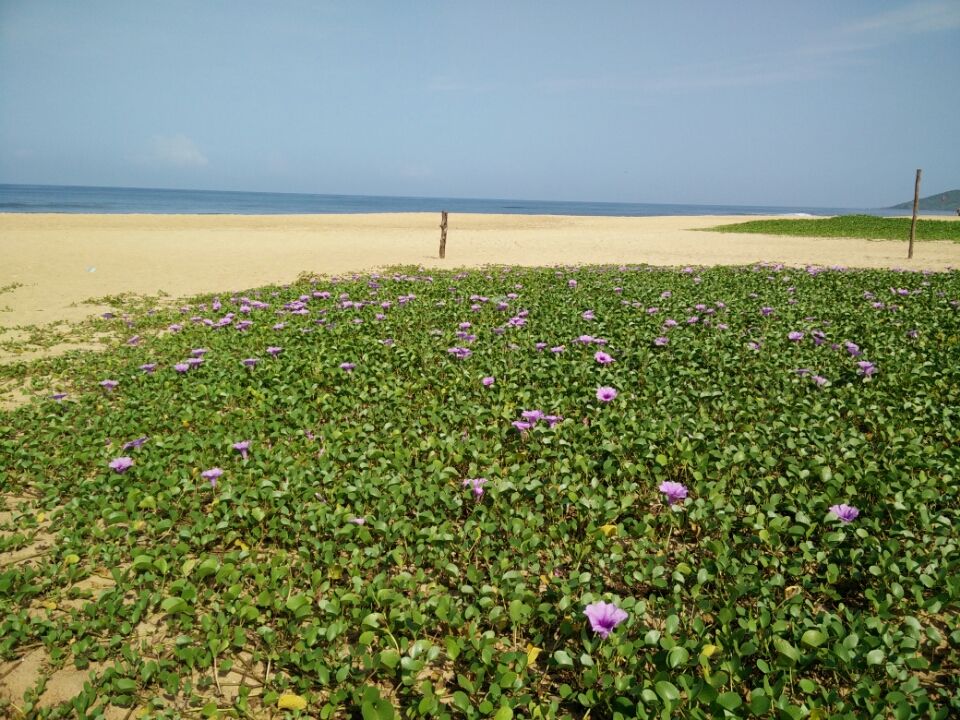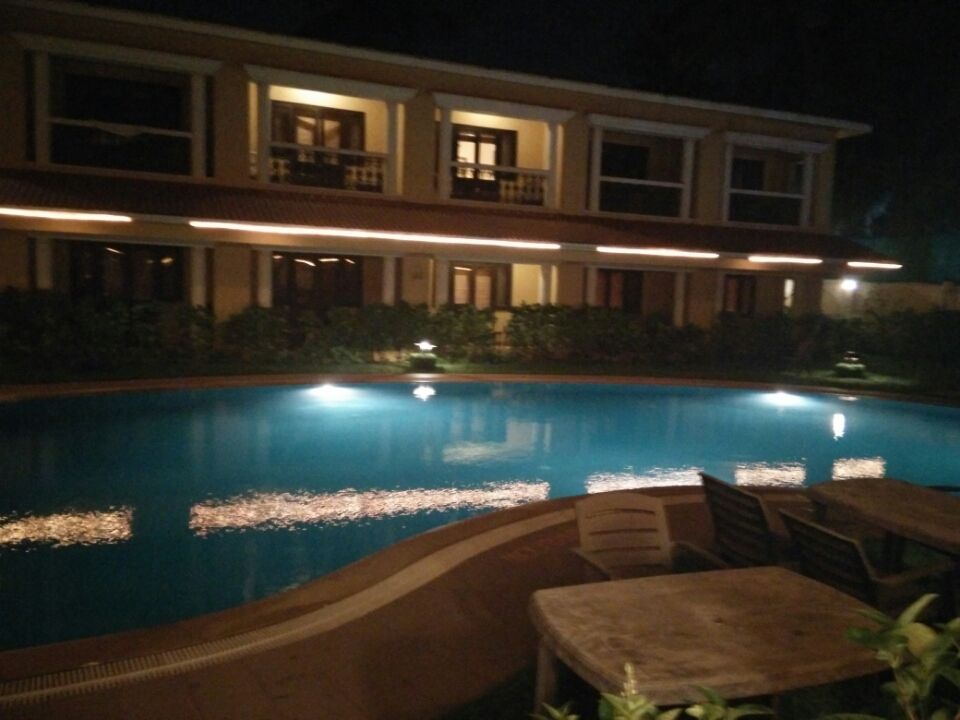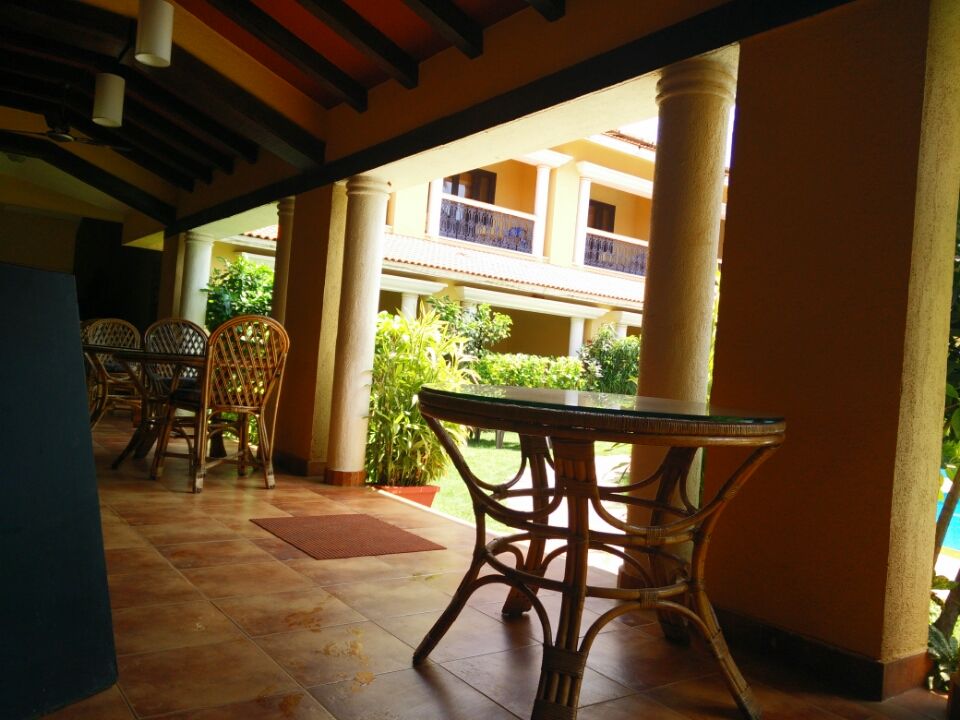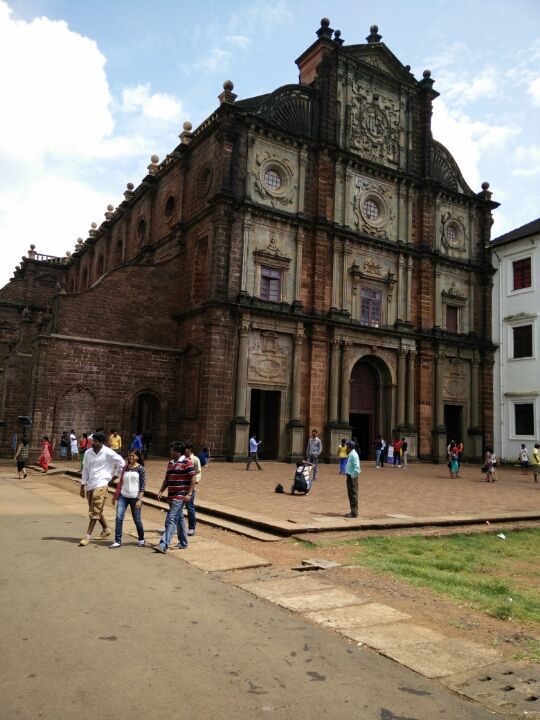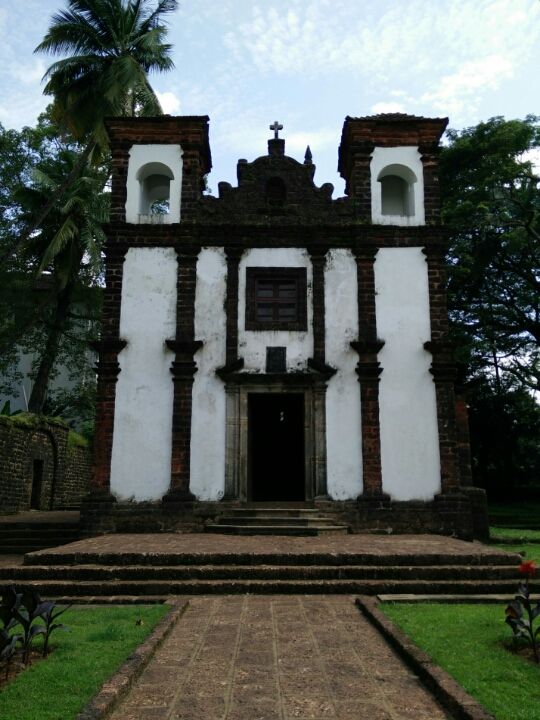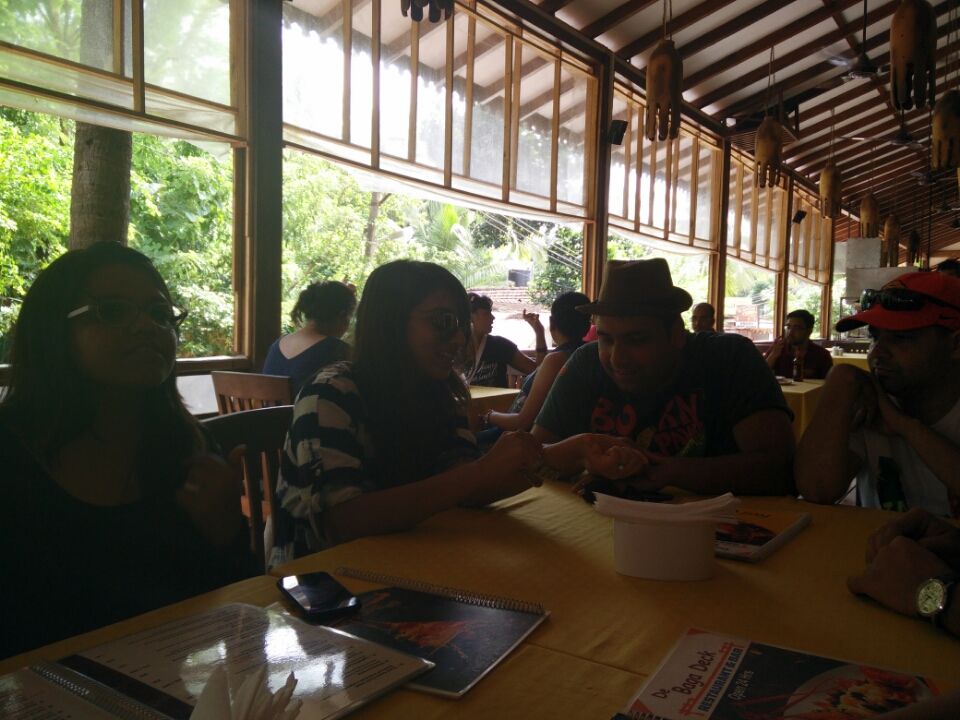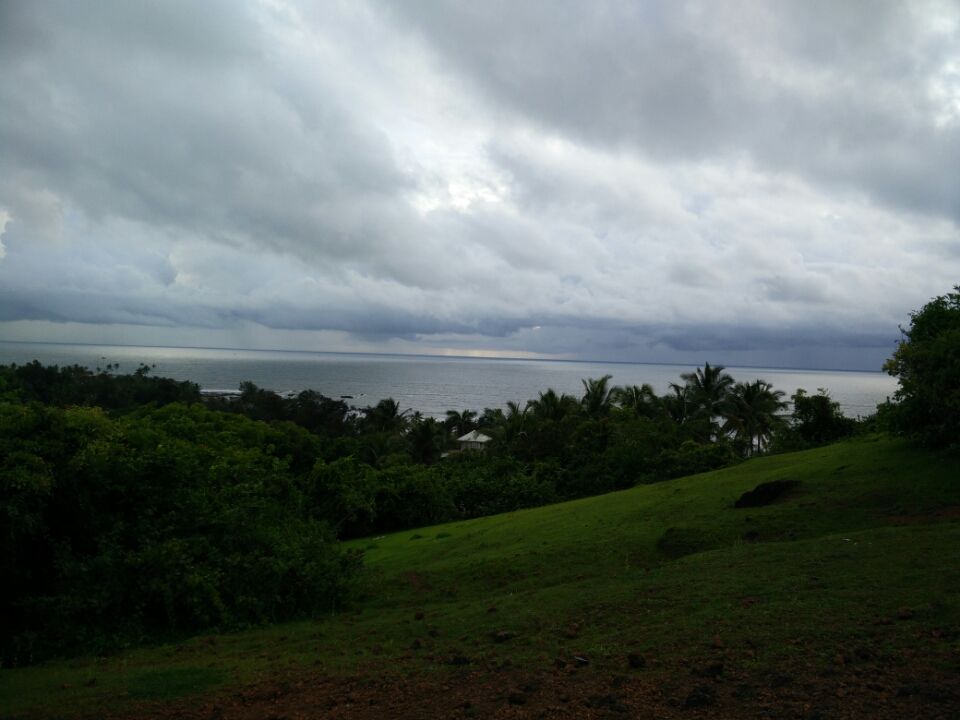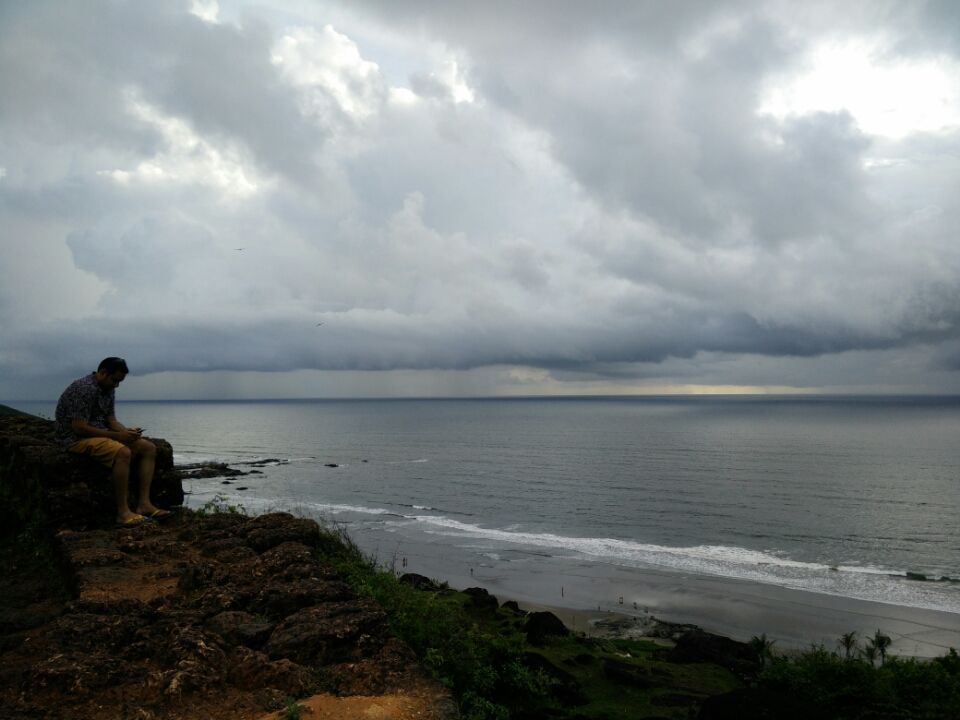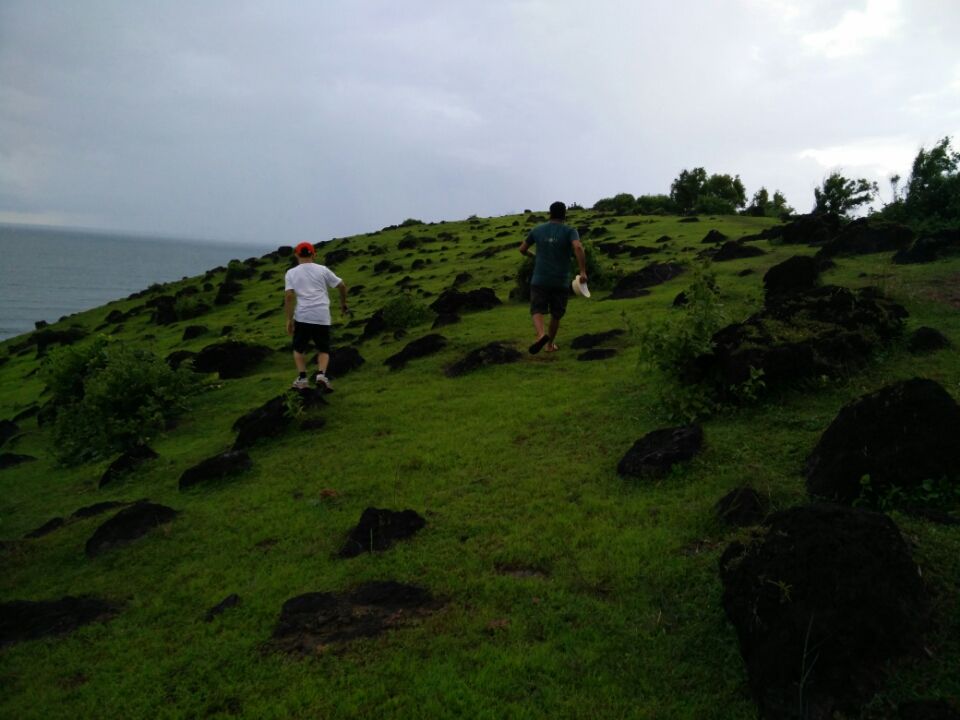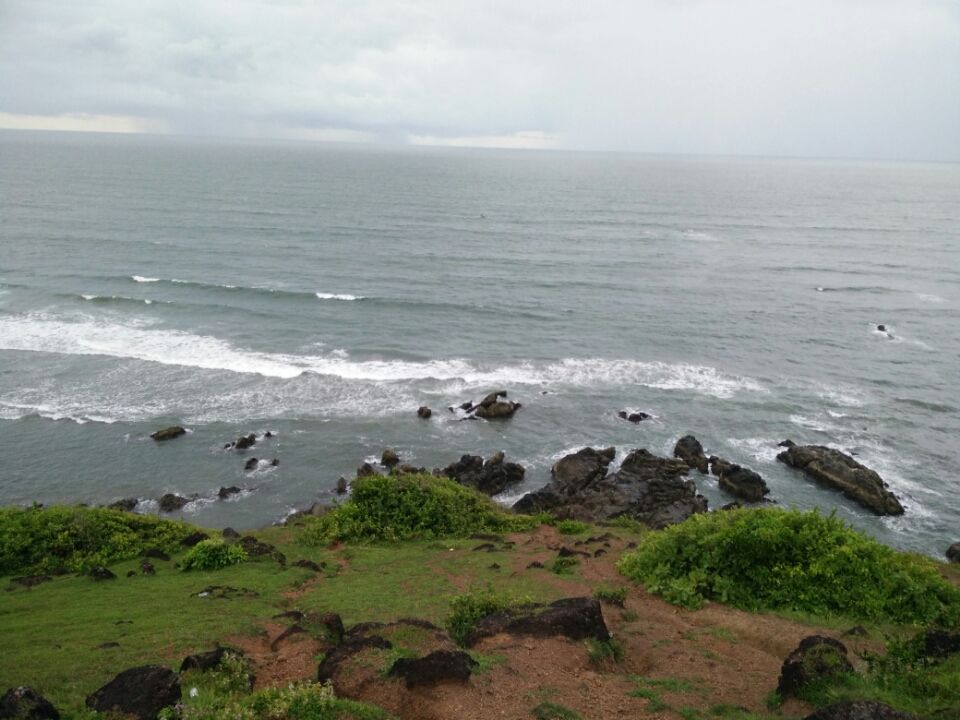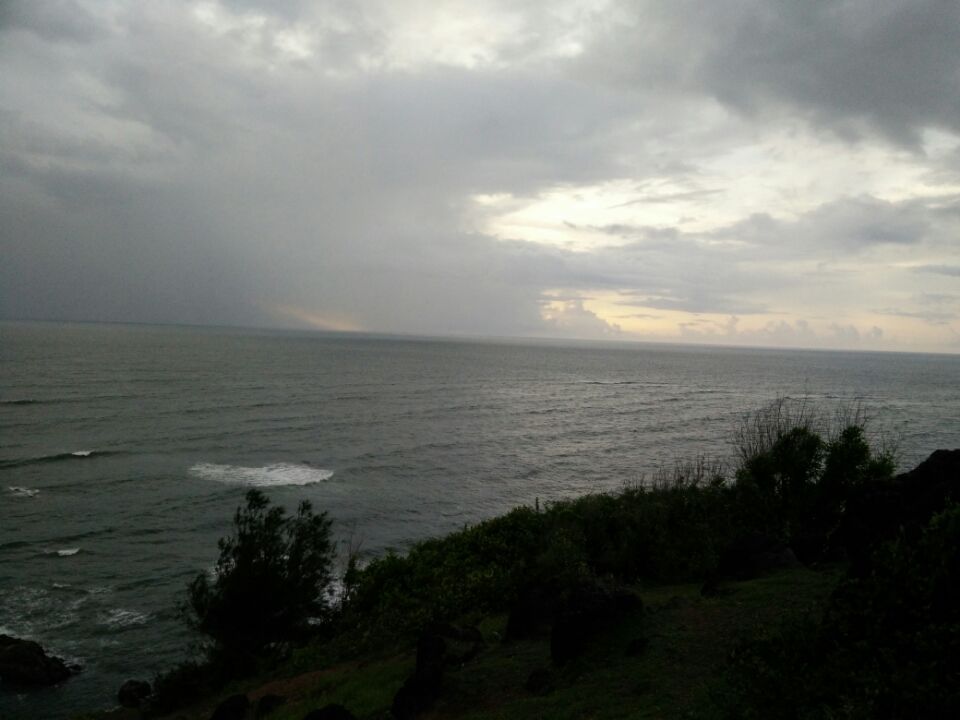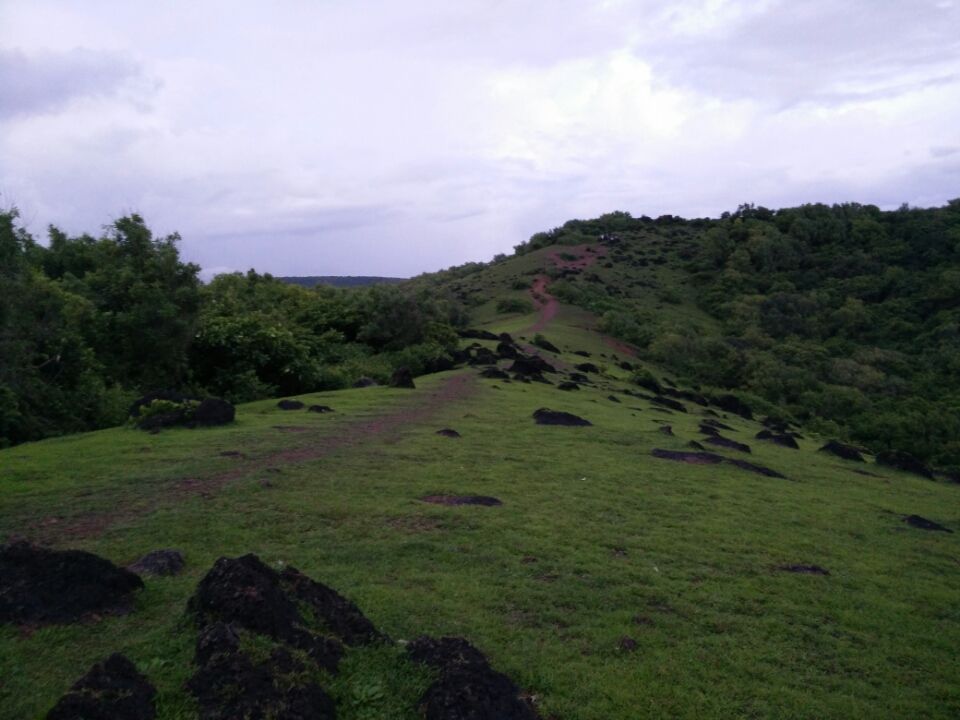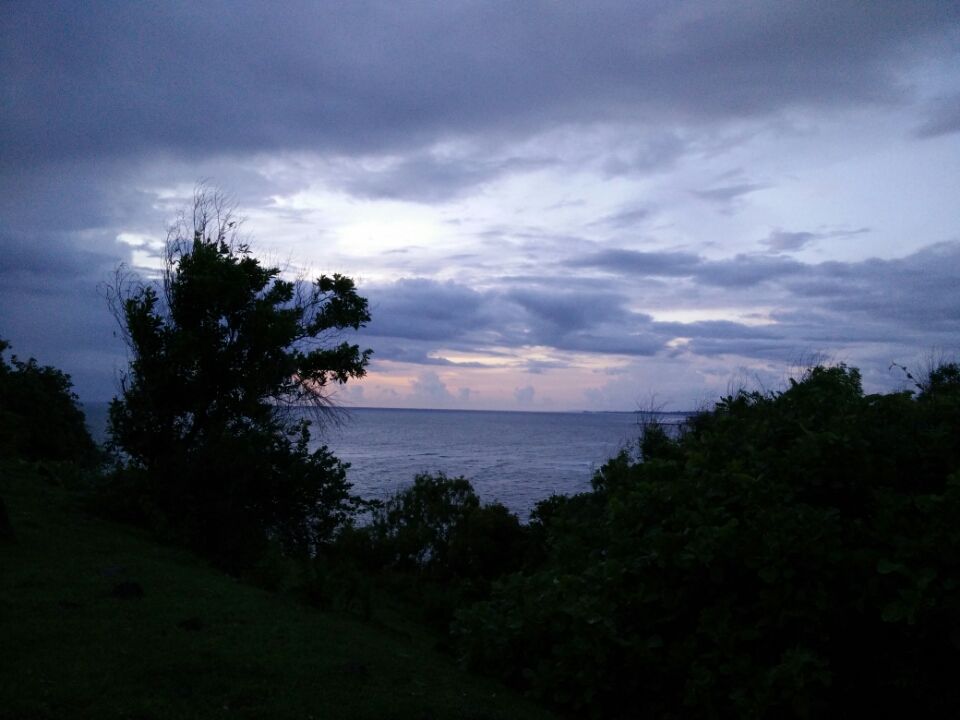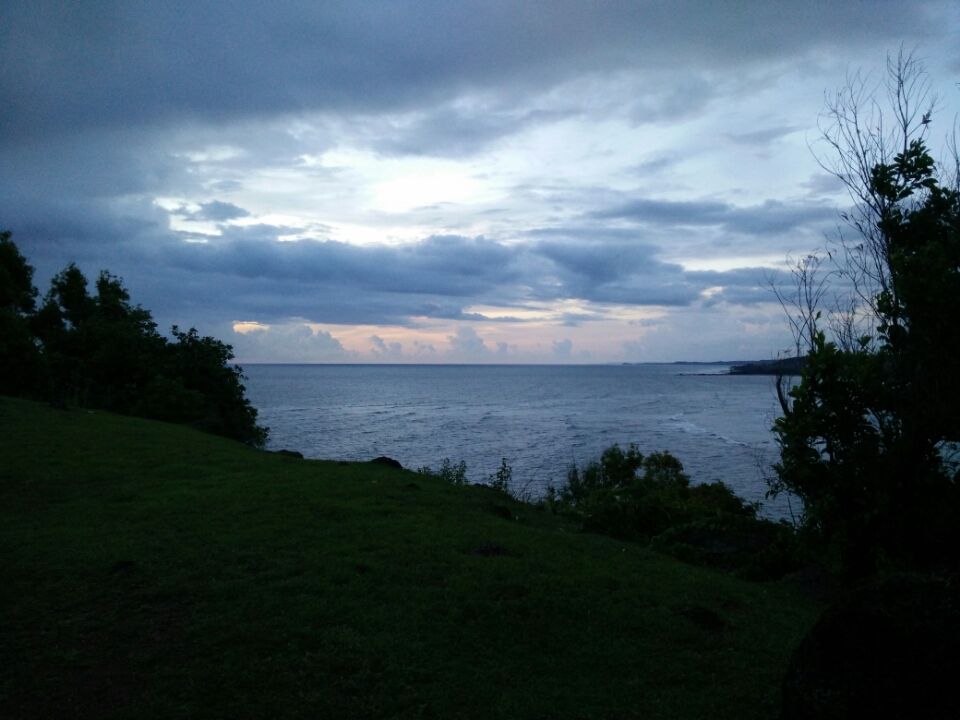 I read once that as a travel writer you shouldnt use the word Cparadise, but there is truly no other way to describe Goa. Imagine people who love their lives completely. They came to Goa to start a business they dreamed of, play music, or sell paintings. With a low cost of living, people can actually do work they love. Everyone is happy in Goa. You ll see the slogan Live Happy all over.
Goa is separated into North and South, North being more party and south being a place people go to relax and get away from the party scene in the North.
In the future, I hope to give you great advice about South Goa, but as I have spent more time up north, going to stick to this part of Goa.
THE BASICS.
In Goa they speak Konkani. Time is GMT 5.5 (IST). The currency is rupees. It is not an international airport unless you take a charted flight. Most likely youll fly in from Delhi takes 2 hours / Bombay which will only a 45 minute flight to Goa. It is hot and tropical. There is a risk for malaria and a small risk for dengue. There are fabulous hospitals and many come to Goa for medical tourism to get plastic surgery or dental work on the cheap. You cannot drink the water. Tipping is expected to hotels, services like massage and hair, and nicer restaurants.You can rent two wheeler's/ car with in a good budget.
WHEN TO GO
October through April is best, but by end of April its HOT HOT HOT. December is the peak and it is crowded to the max. Youll need to book ahead at this time and expect to pay 5x as much as normal. Monsoon is in the summer, May through September and although I love it and stay, most people try not to come during this time.
FOOD.
There is nothing more important than food in Goa. Never forget to try ethnic Goan seafood dishes based in coconut gravy. A Non-veterinarian will be blessed with a amazing variety of fresh catch's.If you are in Goa Vindaloo is a must.
Sri, a popular little spot in Vagator that everyone from locals to Bollywood stars stops in for a bite. Personally, the food isnt my favorite, but the scene is pretty cool.
a cute little place in Assagao called Vinayak which youll pass on the way to Villa Blanche. Its a local spot with great curries. I love their garlic butter prawns.
Unlike the rest of India, youll be substituting chai for sweet lime soda, typical snacks forlime drizzled corn on the cob, and picking up street snacks like Isreali inspiredshwarmas, Goan samosas (little less spice I think), and Goan sausages (great on pizza).
The inexpensive local dish is any fish curry rice or chicken xacuti, which is a coconut curry. Goans eat fish almost every day! Also yummy and Goan is cafreal, vindaloo, sorpotel eith fermented rice cakes and chouris.
The local drink is cashew feni, which is very hardcore moonshine- beware!
The local bread is pao, which is delivered to each home by bicycle! Fresh and warm, these buns are great for sandwiches!
OUTDOOR FUN.
Check with your guesthouse for hook up, but you can go whitewater rafting (more on this later), hiking, waterfall chasing, paragliding, SUP, kite-surfing, or head south to the spice plantation to ride an elephant. Of course you need time to beach out! There are dolphin boat trips, river houseboat rentals, Tai Chi, Yoga all over the place, and Silks and dance at Titos White house.
BEACHES.
My favorite beach is Vagator, which actually is three beaches. Love going there for a beach shack lunch or a nice greek lunch at Thalassa. swim on Ozram beach often, the smallest bit of Vagator beach.
Anjuna beach is more crowded, but still nice. At night this beach comes alive with trance parties. You can get 30 minute foot massages for about 200 Rs at both beaches. Women will come by selling sarongs and such- they can be very persistant, and YES there are cows on the beaches ;)
Kerie farther up north is gorgeous and empty and known to locals as the best.
Arambol is where youll find the hippie drum circles and little beach parties.
Mandrem/Morjim and Ashwem are nice beaches, go there on Sundays for lunch and lounging! I guess I would call these fancier beaches? they are great beaches.
Baga, Calangute, and Candolim are not only three beaches I avoid, but in general I dont go to these areas very much and if you have limited time they can be skipped. There is much more to Goa than this!
SHOPPING.
Goa has THE best market in India, if not the whole world: the Saturday night market, followed closely by the flea market. These arent the only places to shop but are a great place to start.
The two biggest markets are only open on season: end of October through March-April.
SLEEPING.
Goa is the place to stay right on the beach. Shacks are typically non A/C (you dont need it most of the year), and unless its peak season (nov-jan) you dont need to pre-book and will get better rates just showing up.
1. Way up north in Ashwem/Morjim at places like Vaayu, who offers kite surfing and SUP, cute yoga guesthouse Jamboree Creek, which has a private path to the beach, or glamp it up at Amarya Shamiyana.
2. The other option is in Anjuna/Vagator/Siolim area. There are great backpacking options in Anjuna near Starco junction like Silvermoon, Bean Me Up, Evershine for about 400 rs, or the shacks on Vagator Beach are about 1000-2000 rs, which is personally where I would stay. Another option is Laguna Anjuna.
I wont go into detail about which guesthouses and shacks are best, because they are really similar and its the area that really matters.
For the rich and famous here are places I WISH I could stay: Siolim House, Elsewhere (a secret beach), Sur La Mer (boutique), Off The Grid (literally), Wildernest for the nature lovers, Coco Shambhala, SwaSwara (actually in Gokarna), Nilaya Hermitage, and Fort Tiracol.
NIGHTLIFE.
Its not secret that Goa is psychedelic, and probably the trance capital of the world. The hippies may have left, but the scene is still psy.
Popular psy parties: Shiva Valley, Disco Valley, Hillop, Club 9, Westend, Curlies (maybe),
Techno/less trance like clubs: Teso, Chronicle, Terrace, Waters, Katzensuppe, Bardo, Guru, Marbela, Sunset Ashram, UV Bar, and Bubble Brunch. These are the ones that I love going to!
Clubs: There are a handful in North Goa. I know near Baga and Calangute there are loads but I havent been. For one, I know they are full of drunk dudes on vacation. In Arpora there is Club Cubana though. On Wednesday, its ladies night (aka free) at Cubana. in Goa for my favorite place to hear r&b and hip hop in Goa
Special Tips!!
If youre curious about Old Goa and Panjim, take a day to hire a driver and see them. Dont stay in Panjim! You can get a cuter cheaper place right on the beach, next to great restaurants
Even if you dont stay at a 5 Star Hotel, doesnt mean you cant go to them for drinks! Try the Taj at Fort Agauada!
Bike rentals are the way to go. Its about 500 Rs a day for a bike and 500 Rs petrol will last you at least all week! You can also rent a car if you have more people get a car or open jeep
Check out Whats Up Goa for to find out where that nights party is very off and on so make sure you know the best place for that day.
Check into Couchsurfing in Goa. Its the ideal place because its best when you know a local.