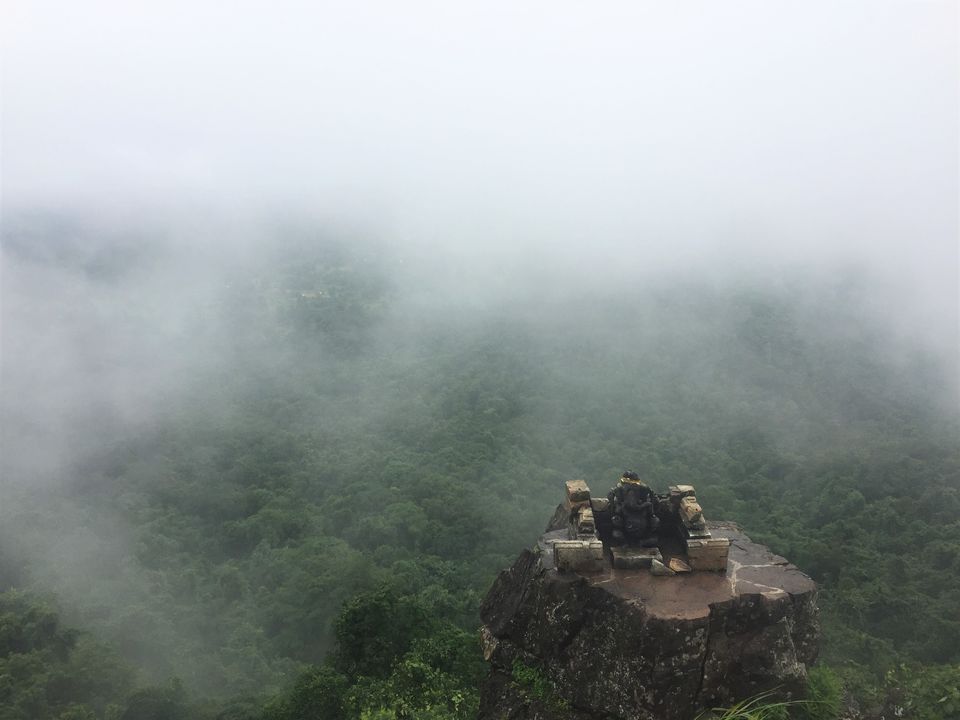 In Dantewada district of Southern Chhattisgarh, lies a small hill, shape of which resembles a dhol (Indian drum), and hence, it became popularly known as Dholkal. So, what's so special about Dholkal?
Atop Dholkal hill, sits a 1000 years old Lord Ganesha idol, the genesis of which is still unknown, at the height of around 3000 ft. overlooking the dense forests of iron-rich Bailadila mountain range.
Dholkal – History and Mystery
Legend has it that once Lord Parshuram wanted to meet Lord Shiva. However, Lord Shiva had appointed Lord Ganesh as guard, who did not let Parshuram in. As Parshuram forcefully tried to enter, Ganesha threw him on earth here at the Bailadila mountain range.
When Parshuram gained consciousness, a war broke out between him and Ganesha. During the war, Parshuram took out his weapon, Farsa (a kind of weapon made of iron) and cut one tooth of Ganesha. That's why, Ganesha is also known as Ekdant; the village nearest to the hill was named Faraspal (name derived from Parshuram's weapon). It is also said that, because Parshuram's Farsa fell here, the Bailadila mountain range became rich in iron ore.
However, nobody knows exactly when and how this extremely heavy and beautifully carved Ganesha idol was put here on top of the hill in such dense forest. Archaeologists believe that the idol was made in 9th- 11th century during Nagwanshi rule in the region.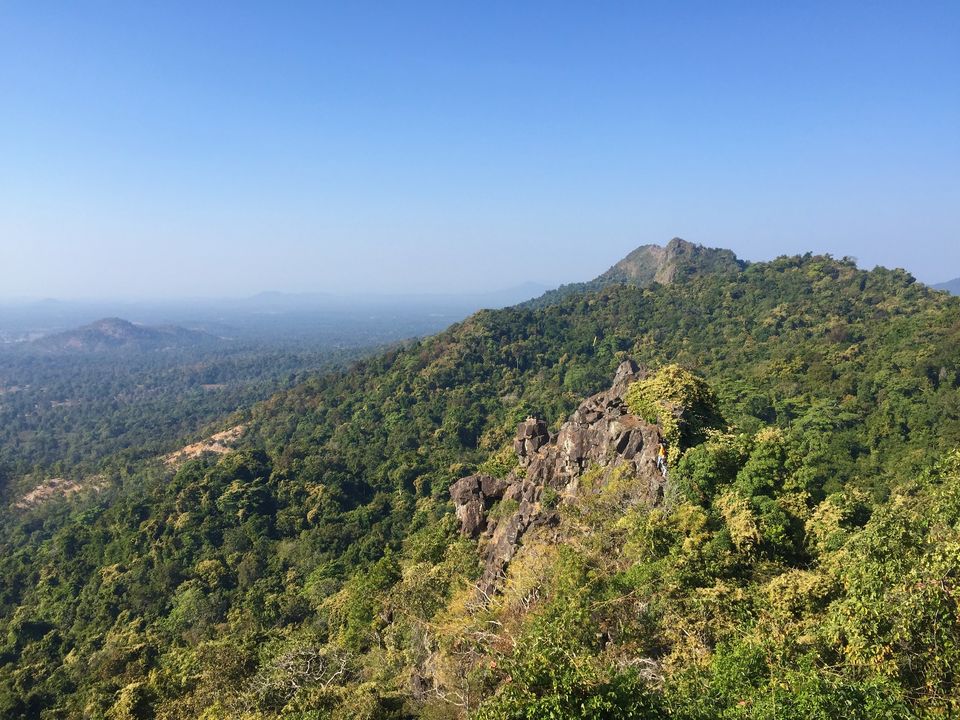 Dholkal Ganesh – Lost and Found
Earlier known only to limited local people, Dholkal Ganesh gained nation-wide attention when a journalist re-discovered it in 2012.
However, In January 2017, the Ganesh idol suddenly disappeared. Upon investigation, the idol was found at the bottom of the hill, broken in 56 pieces; in fact, despite painful and dangerous search operation, all broken parts of the idol could not be recovered.
Later, a team of archaeologists brought all the available pieces together and re-established the idol on the same hill-top. Even today, those marks of broken pieces are visible on the idol.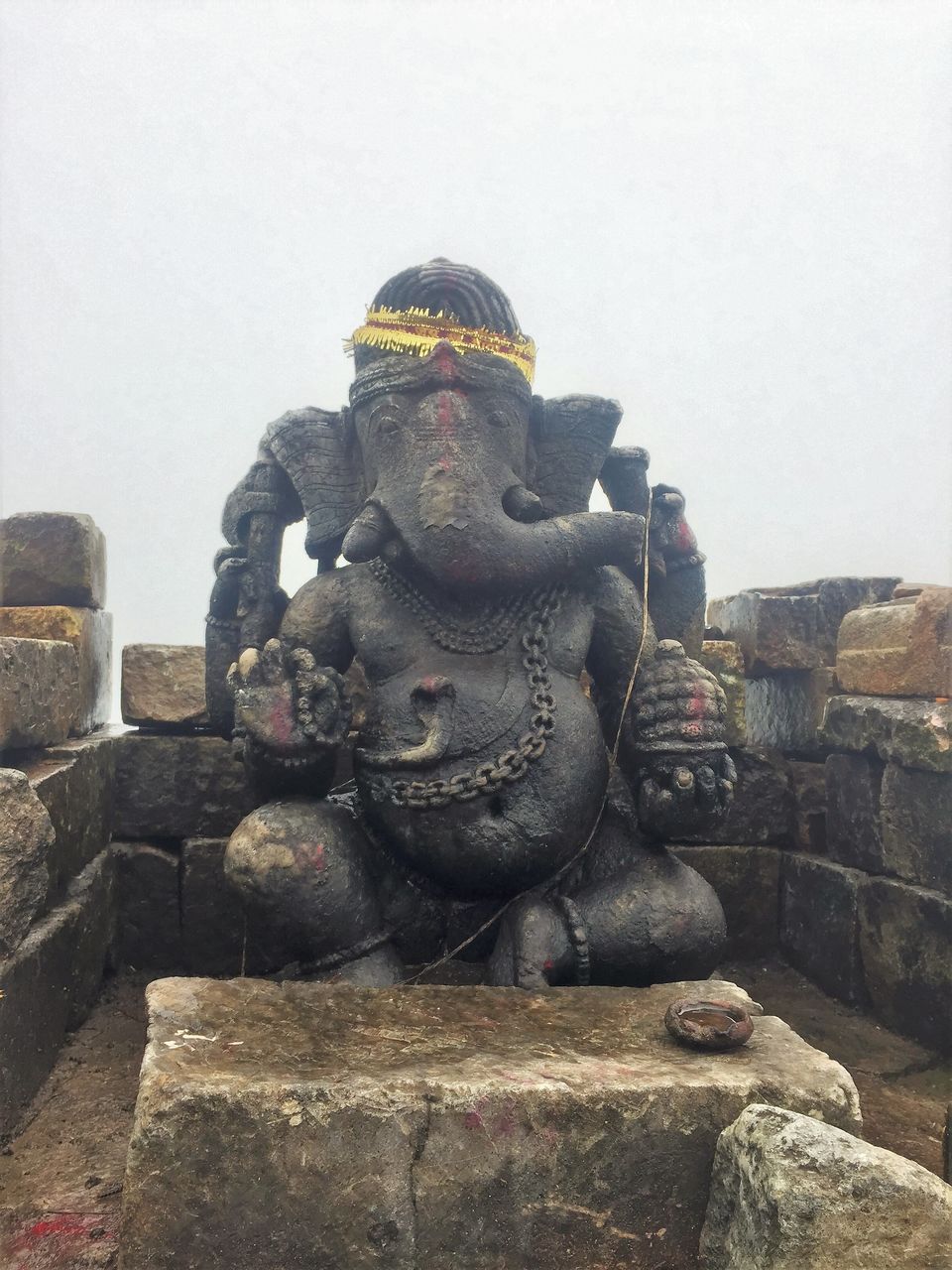 Journey as Good as the Destination
Dholkal has always been a place of religious significance among the local people; but, after its re-discovery in 2012, the place become popular attraction for adrenaline junkies. Apart from the excellent valley views from the top, Dholkal offers a great trek through the dense forests in which even sunlight cannot penetrate fully!
From the start of the trek to the hill top, the trek route is roughly around 4-5km one way. In all fairness, I must admit that the trek is little difficult as it involves steady incline throughout. In fact, it is definitely not for the faint hearted because the last leg of 100-200m climb is extremely technical and dangerous as one has to climb some really steep rocks.
And in the end, the view from the top is all worth it!
Best Time to Visit
Trek to Dholkal Ganesh can be done all year round. However, experience varies drastically in different seasons.
During Summer (April to June), the heat of the blazing sun can hardly penetrate the thick tree covers of the dense forest. However, be prepared to face the blazing sun once you reach the peak; it can get really hot.
If you love misty mountains, clouds covered peaks, drizzling water, earthy smell of wet soil and freshly bathed green leaves, then Monsoon (July to September) is the best time for you to visit Dholkal. Be extremely careful while climbing the slippery rocks at the peak.
Winter (October to March) is possibly the prettiest time to visit Dholkal peak with perfect cool weather, bluest sky and greenest trees.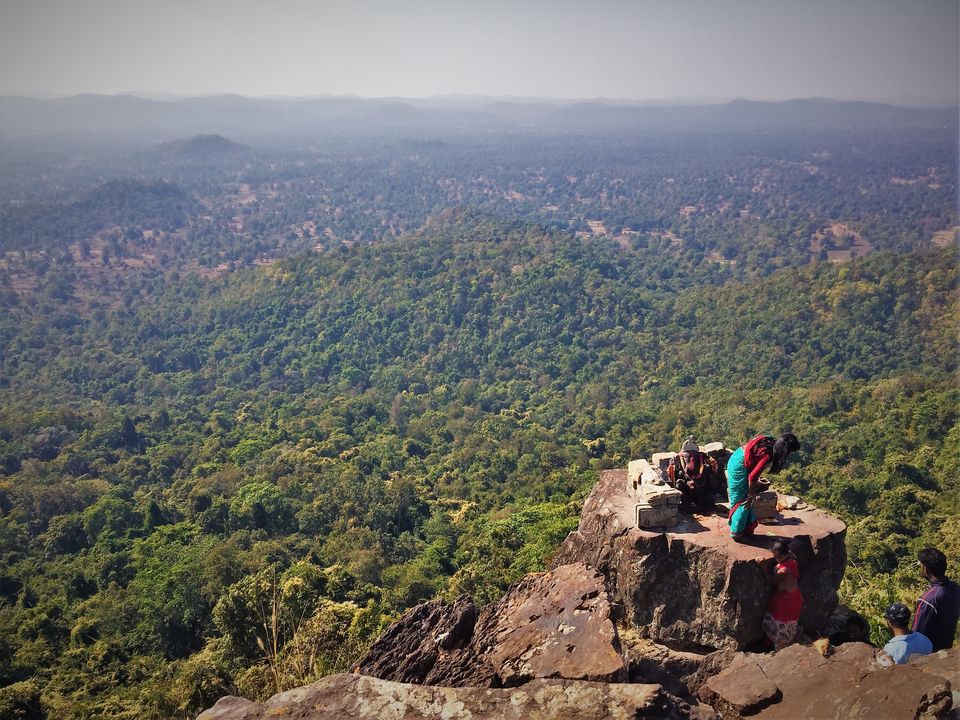 How to reach
In order to reach Dholkal, you will have to first reach Dantewada town.
Dantewada is around 80 kms from Jagdalpur, the main city in the Southern Region of Chhattisgarh. Jagdalpur is around 300 kms from Raipur, the capital of Chhattisgarh. Both private cabs and public buses are easily available from Raipur to Jagdalpur and Dantewada.
Faraspal, the village closest to Dholkal, is around 11 kms from Dantewada town. A little ahead of Faraspal, lies Dholkal base. It is recommended to take a registered guide from Dholkal base as the jungle is dense.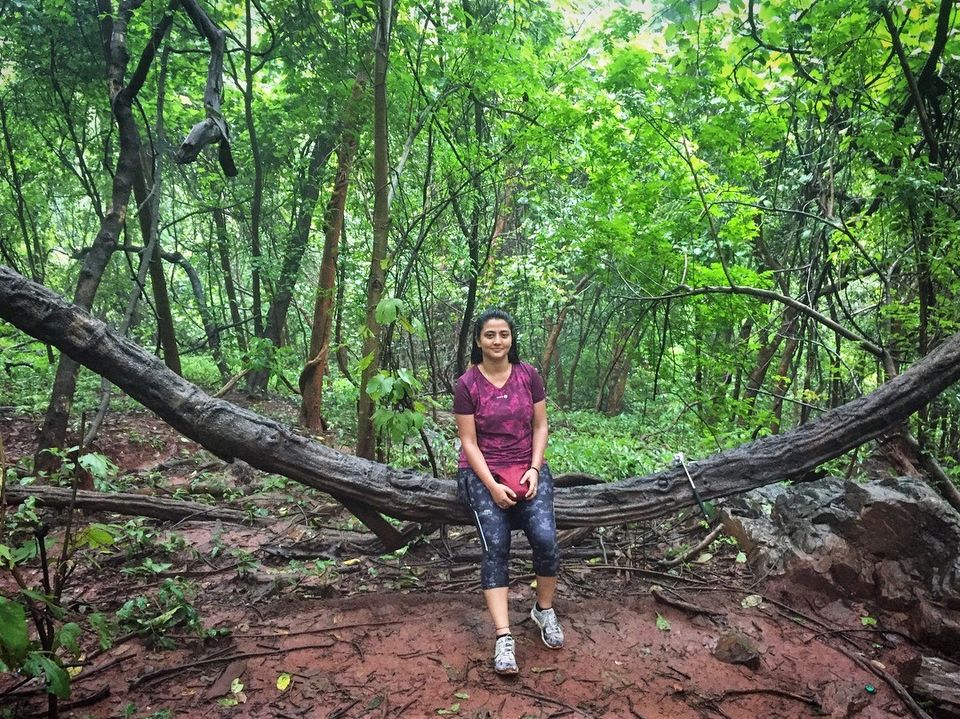 Where to stay
If you want to stay in a hotel, you can either stay at Jagdalpur or at Dantewada; however, Jagdalpur has better stay options.
Recently, the District Administration of Dantewada has also started Tribal Homestays to provide tourists an opportunity to stay with the local tribal people and experience their culture.
If you are little more adventurous and thrill seeker, you can also do night camping, while enjoying bonfire and sleeping under the blanket of stars.
You can book Tribal Homestay or Camp through either Dantewada Tourism or Unexplored Bastar.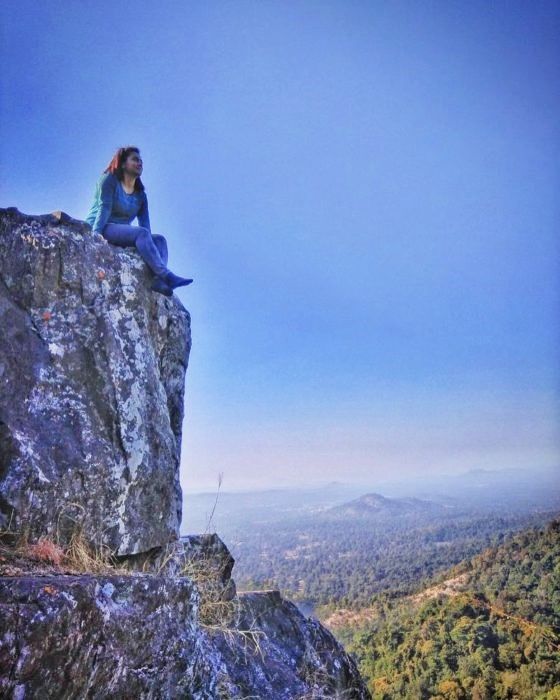 What to carry
Since the trek involves a lot of walking and a little bit of rock climbing, wear extremely comfortable clothes and sturdy shoes.
Also, it is better to carry a cap/hat. Don't forget to pack some snacks and water for the trek.
Avoid carrying a DSLR; a small digital camera, mobile or GoPro is recommended for photography as they are easier to carry while climbing.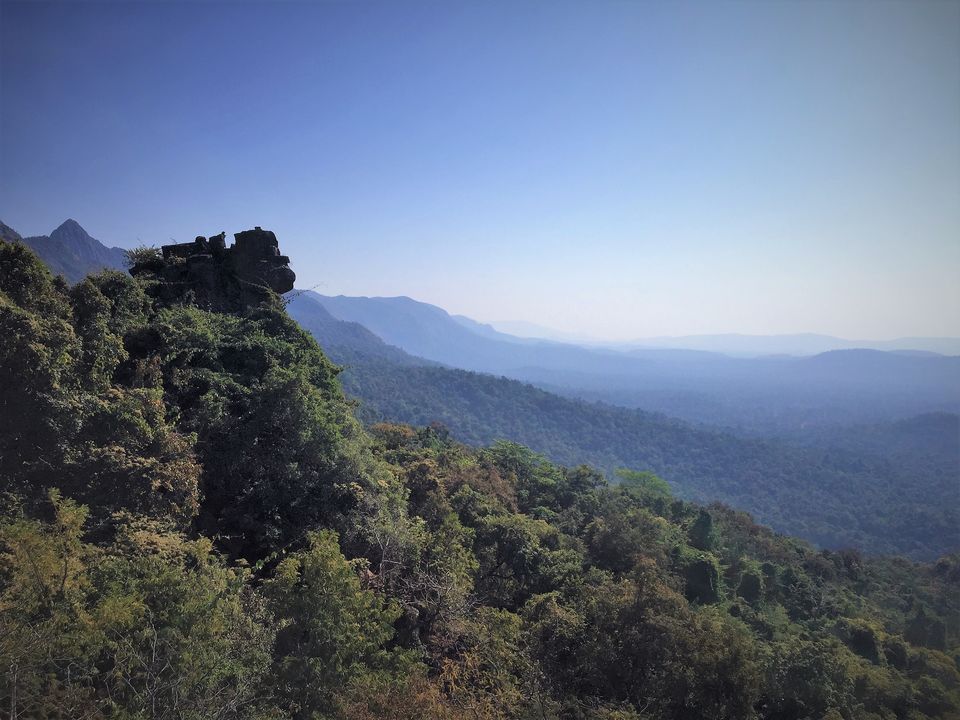 Let's have some Food
Once your trek is over, do not miss the opportunity to relish freshly prepared local tribal food (including the world famous Chapda – Red Ant Chutney) at a very reasonable cost at Dholkal base; just inform your guide about it while buying the entry ticket.
In any case, you will get basic restaurants at Dantewada (my favourite is Indian Coffee House). For snacks, newly opened Jaivik Café (Organic Café) at Dantewada is also a good option.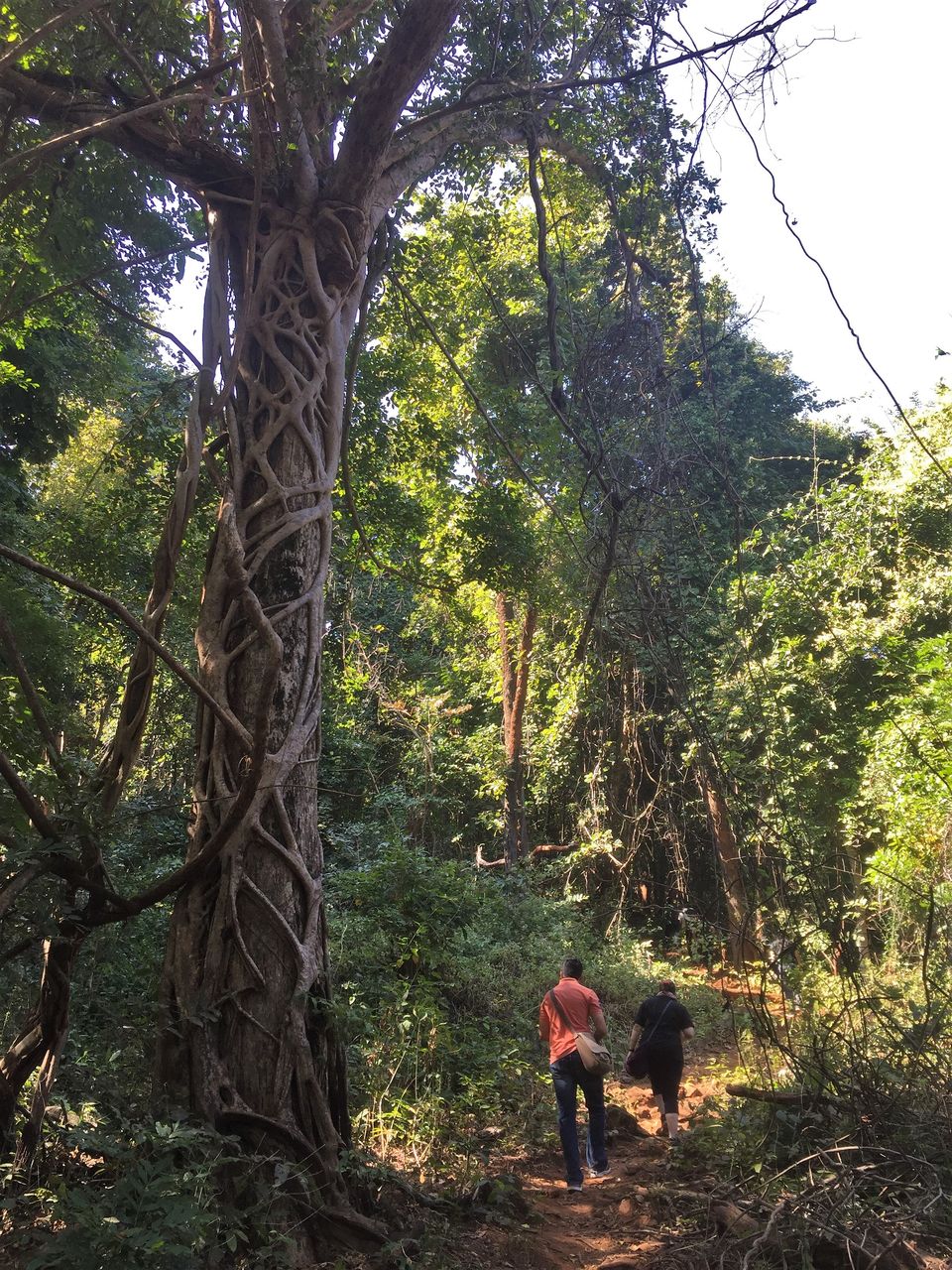 For anyone who loves trekking and wants to explore the hidden beauty of Chhattisgarh, Dholkal trek is a Must-Do.
Check out the Chhattisgarh Travel Series on my blog lifebeyondusual.com to read more about my journey to this amazing hidden treasure.