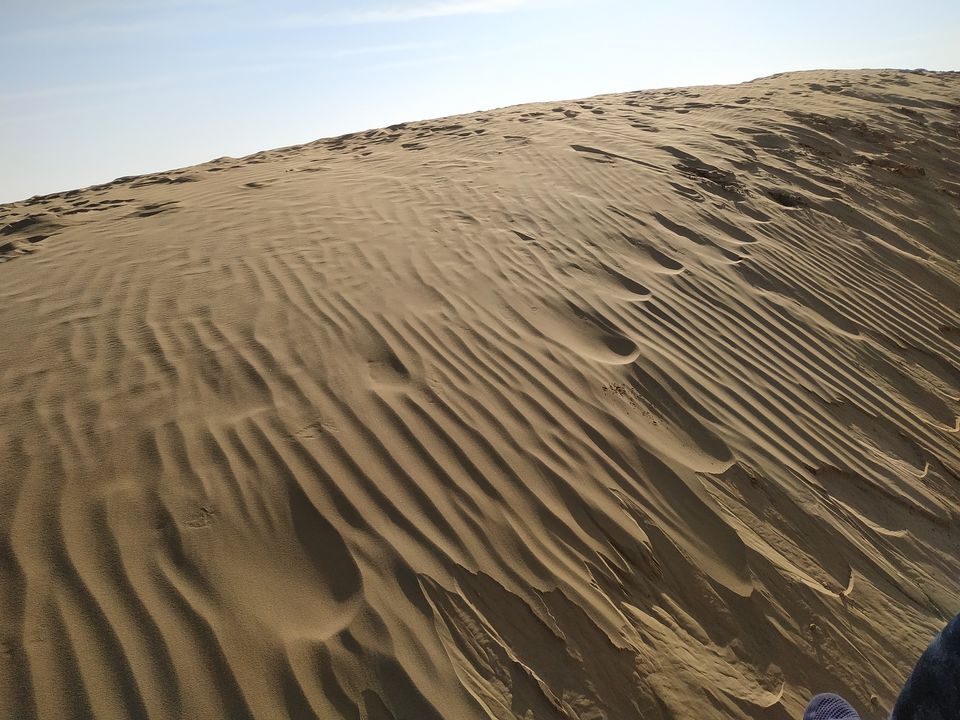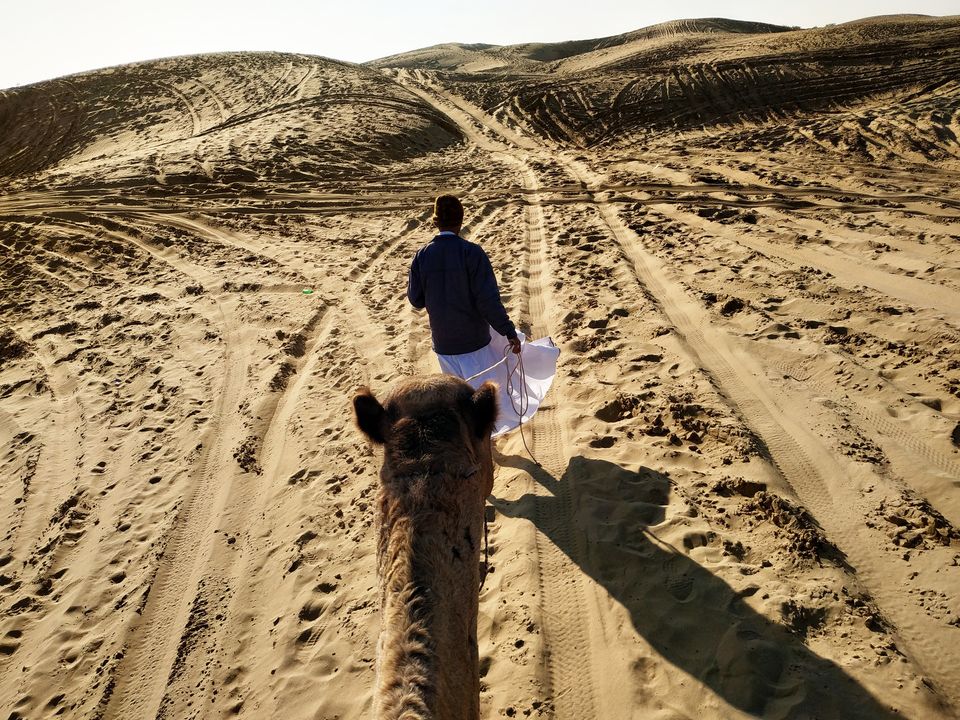 Introduction to the place:
When most people think of a desert, they imagine a landscape covered with sand and sand dunes.,Although many deserts are sand-covered, most are not. Many desert landscapes are rocky surfaces. The Thar Desert is the most densely populated desert in the world. The Thar Desert is also known as the Great Indian Desert and lies in the northwestern part of India – predominantly in the Royal Rajasthan states.
It is the 7th largest sub-tropical desert and the most sparsely populated region in India. You'll also find small patches of grassland (albeit sparse), shrubs of the desert variety,The landscape is identifiable by large shifting sand dunes, which cover most of the desert.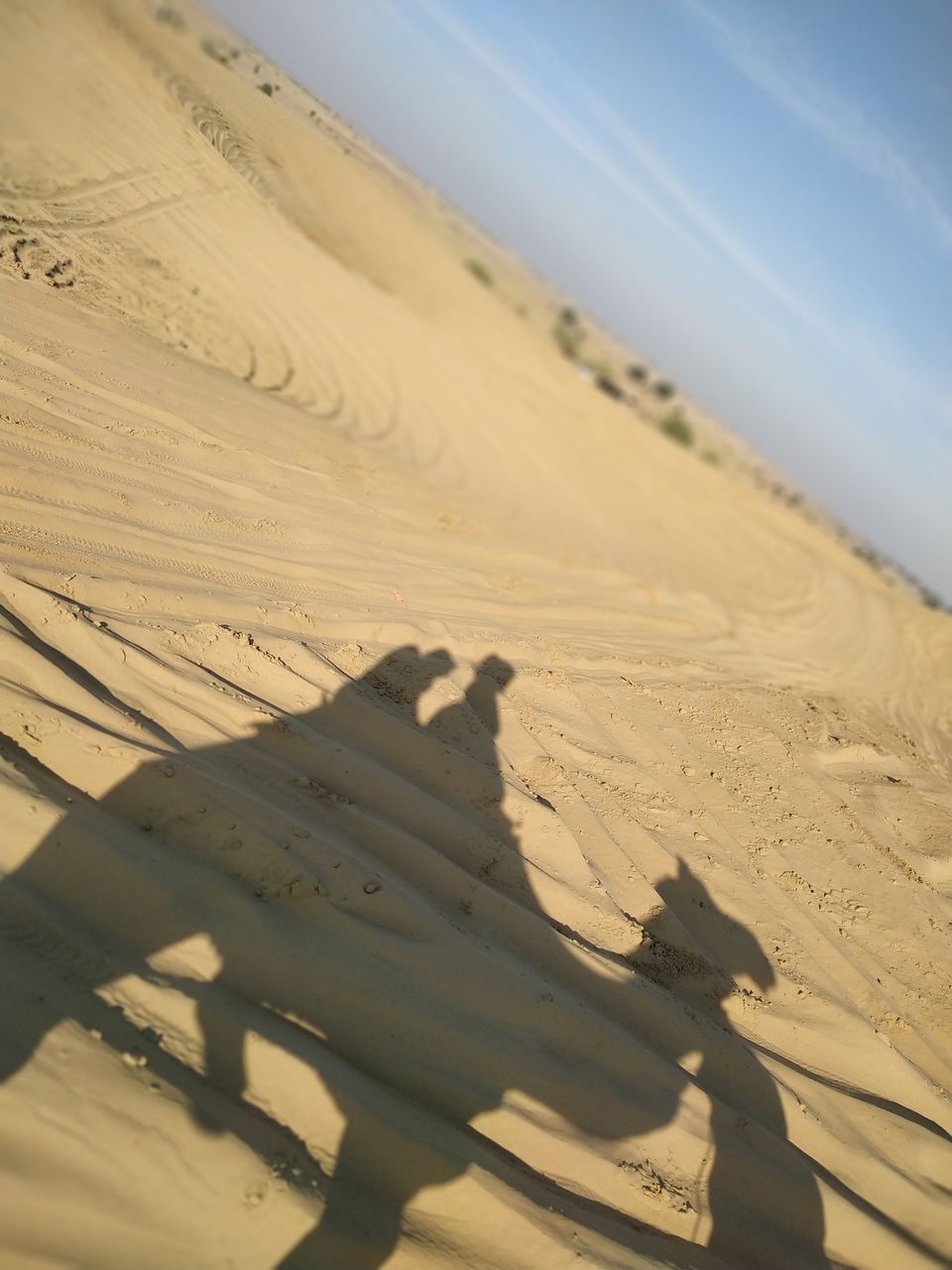 How to reach:

You need to take a taxi from Jaisalmer to desert and it takes around 1 hour.
Stay:
Many budgeted or luxurious hotels are available in main city(Jaisalmer). If you are planning for stay in desert areas, than beautiful camps are available in deserts as well. You can also choose rooms built like camp.
Things to do:
Jeep safari
Camel safari
Enjoy Folk dance and music
Best time to visit:
From October to February
Cost:
Approx 6000 /- per person.
This is the place where you need to have really good bargaining skills in every deal such as stay in camp, desert camel or jeep safari(We did jeep safari in 400/- each and camp with dinner,breakfast and camel safari in 2000/- each).
Tips:
Temp goes very down in night so better you keep woolen cloths with you.
Keep some food stuff with you like chips because there they will cost you almost double.
If you want to enjoy beer n all purchase it prior because in desert camps it price difference will be too high.
If you have kids with you (Below 10 yrs children) try to avoid jeep desert safari as it is very bumpy that it can cause injury.
When you enjoying desert safari by standing mind the gap between your chest and handle. Because personally I find it injurious. (They should make that handle with soft material).
Happy Wandering!!
#RememberRajasthan