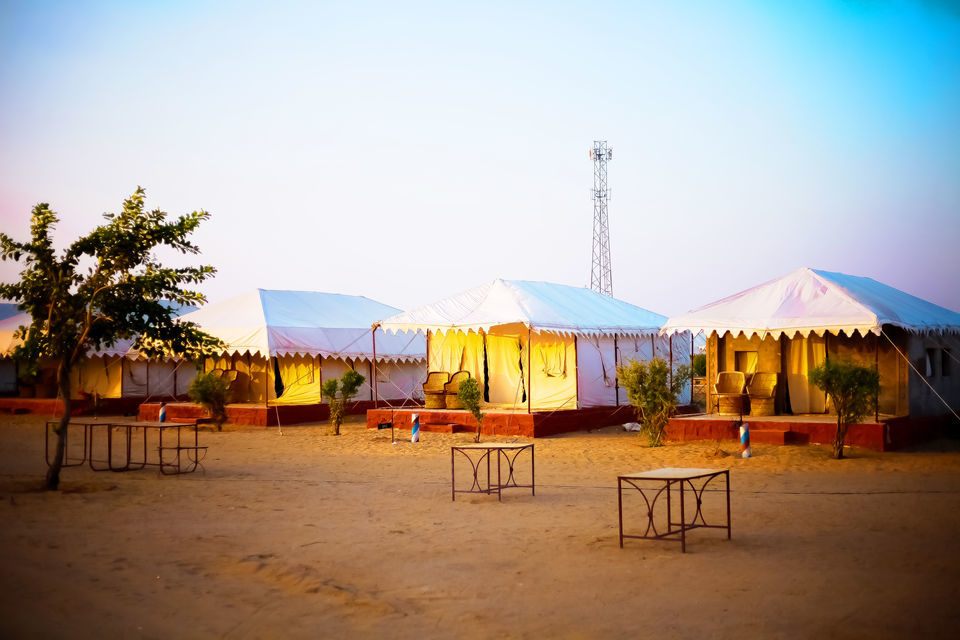 A camp with attached bath, delicious delicacies, walking on a million golden pearls, warm winter breeze in your hair and billions of stars above.
Would you want to live here for a very affordable price? Doesn't this seem like a place one would not want to check-out of? If you would like to just sit back and relax, detox yourself from the race of life and enjoy a flavoursome Rajasthani meal, or if you are just an adventure enthusiast, this is the perfect weekend getaway. Read on to know more!
Rajasthan being the largest state in our country, offers colourful festivals, soulful music and harmonious diversity. This state is a travellers paradise; it has plenty to offer to different masses. While Rajasthan is known for its forts, palaces, step-well reservoirs and multi-coloured cities, one cannot ignore the most visited city, Jaisalmer.
"The Golden City" present at the heart of the Thar desert is one of the most well-known destination for tourists around the world. It is noted for its Golden fort and havelis. Hidden under the popularity of Thar is a desert dune site called Sam Sand Dunes. If you want to avoid the infinite number of tourists but also want to experience the desert, Sam is the place to be.
Getting there
Sam (pronounced Sum) is situated 45 kms west of Jaisalmer. The road to reach Sam is well built and maintained by the Indian Army. You can rent a car or two wheeler from Jaisalmer city and drive down this stretch or you can just hitchhike. You will be amazed at the quality of the roads amidst the barren lands. It will take you approximately an hour to reach Sam. On your journey, you will spot multiple hamlets and tiny shops, most of which look abandoned. As you reach Sam, the environment drastically changes as you spot tourists, camps and camels. Oh and the dunes as well.
Where to stay
There are multiple desert camps available in the 2-3 kms radius of sand dunes. You can opt from one of the many swiss tents or mud cottages. Book as early as possible to get the discounts. These places are usually booked during the month of December, so pre-planning will help you here.
Best time to visit
Tourists start to flock this place by the month of October to March. The best time to visit these dunes is either sunset (around 4-7 PM) or sunrise (4-6 AM). Many travelers prefer one day excursion to Sam but staying here even for a night will give you the luxury experience of a desert.
Things to do
You can leave from Jaisalmer on Day 1 by 2.00 pm. You will reach Sam by 3.00 pm. You can check-in to your camps where you will be welcomed by tea or coffee. Most camps offer complimentary camel safari, where the vendor will take you to the sunset point. Later in the evening, the camps organise cultural events, snacks and beverages. After a good entertainment which goes on for a couple of hours, mouth-watering Rajasthani meal will be served. You can go for a walk to the dunes, lie down star gazing as the evening breeze wafts around you.
The next morning, camel vendors will be waiting to take you to the sunrise spot. At this hour there are limited people and you can actually enjoy a pleasant sunrise. A camel cart for bigger families or a camel for two is available at affordable prices. If you are an adventurist, then parasailing and Jeep safari is also available.
Highlights
Distance from Jaisalmer: 45 kms by road.
Cost to reach Sam Sand Dunes: One day two-wheeler rent is INR 400.
Best time to visit: October to early March.
Food cost: Included in the camp package.
Stay cost: INR 2,500 per day per basic range camp.
Camel safari: INR 50 per ride
Jeep Safari: INR 500 per ride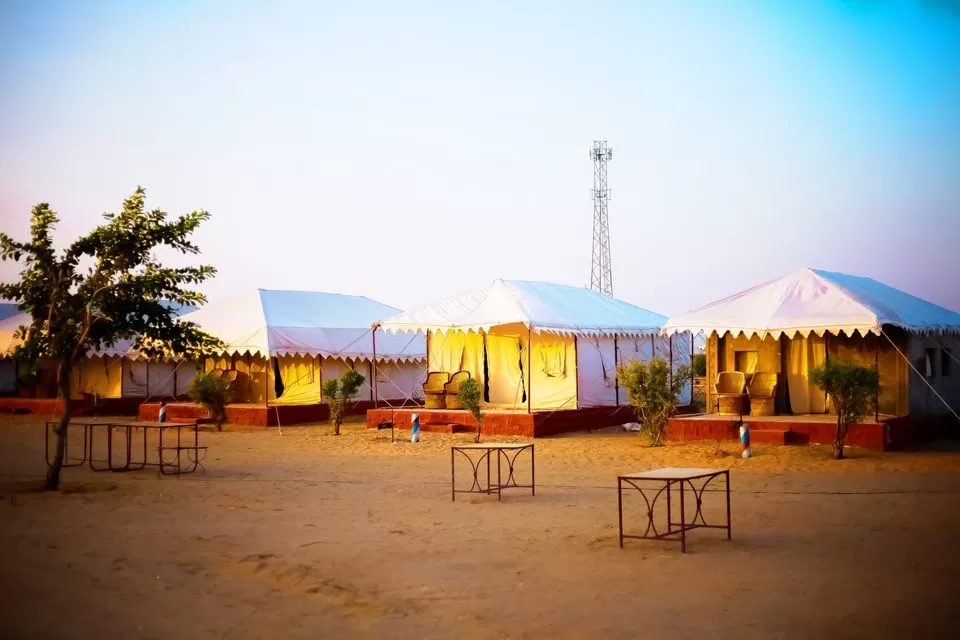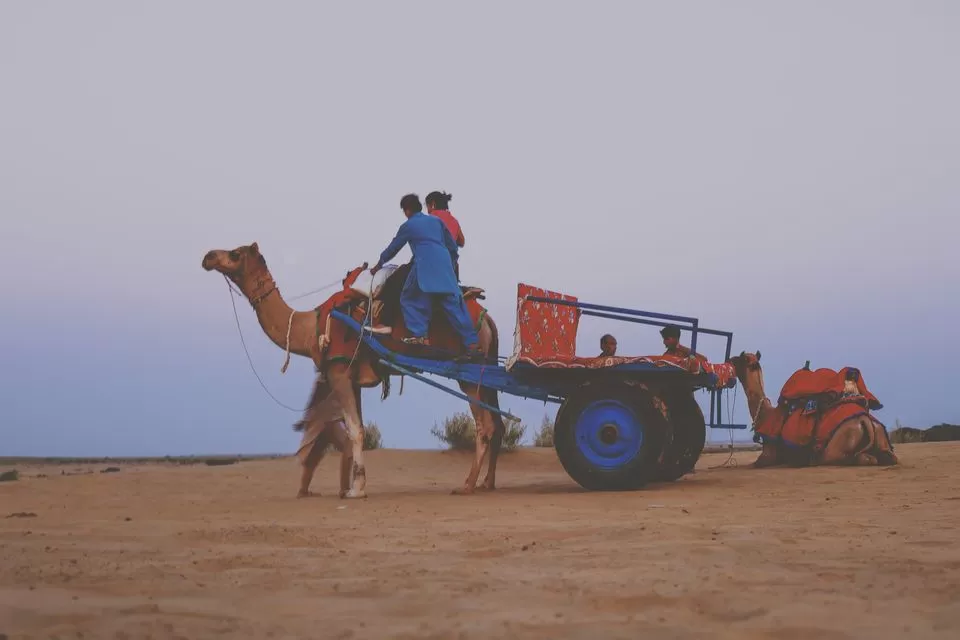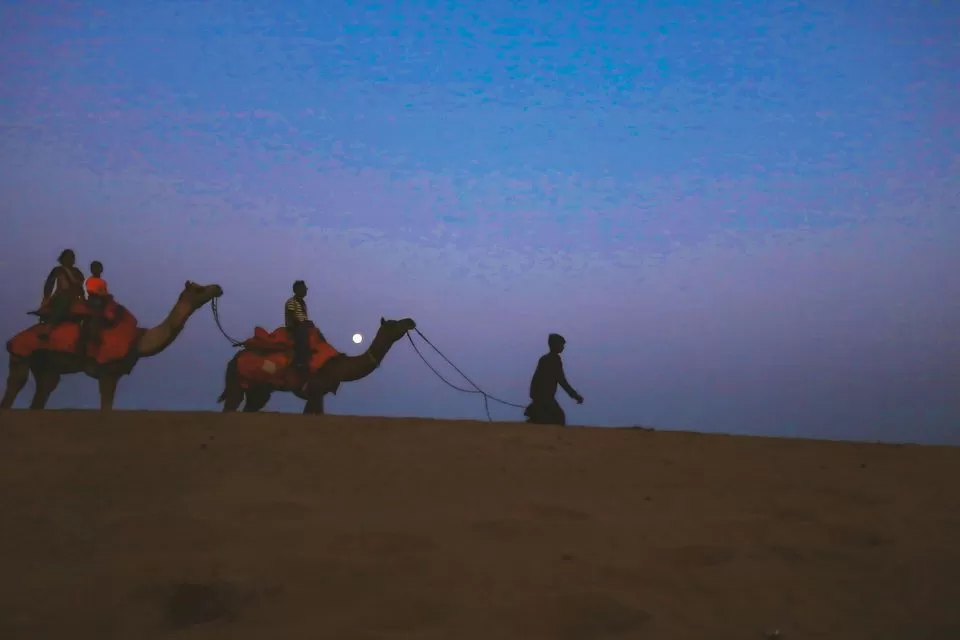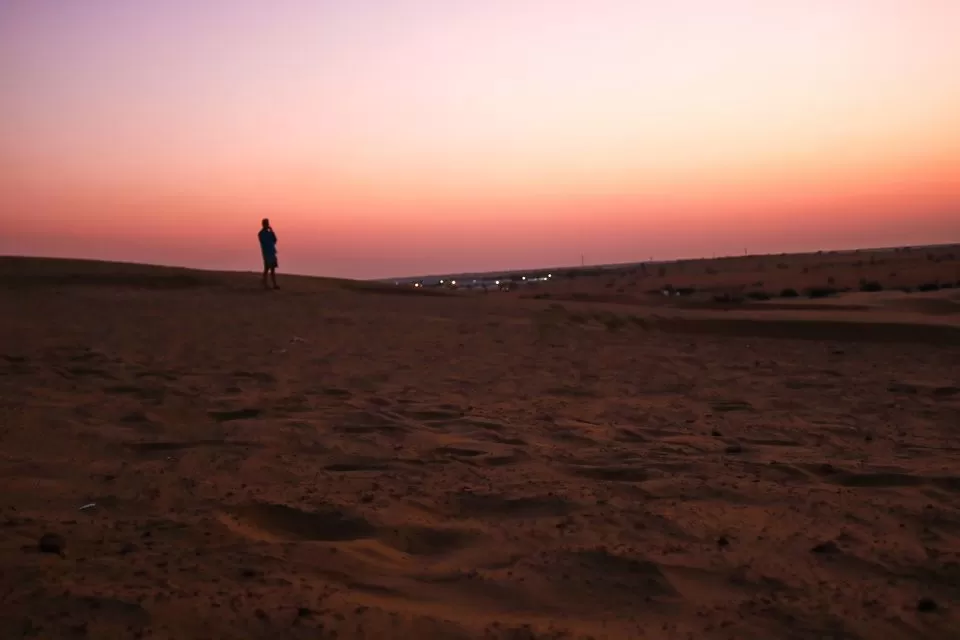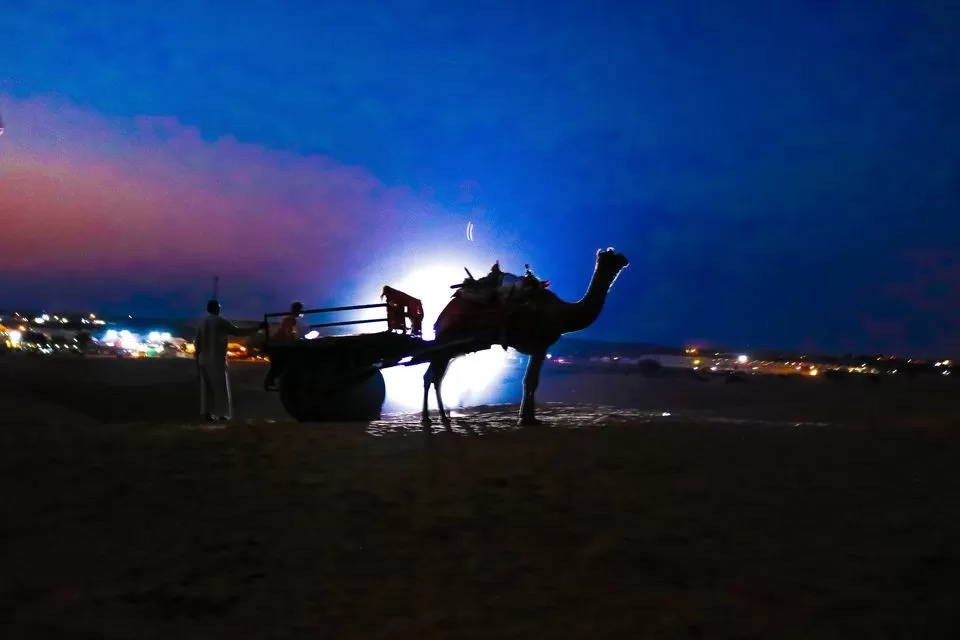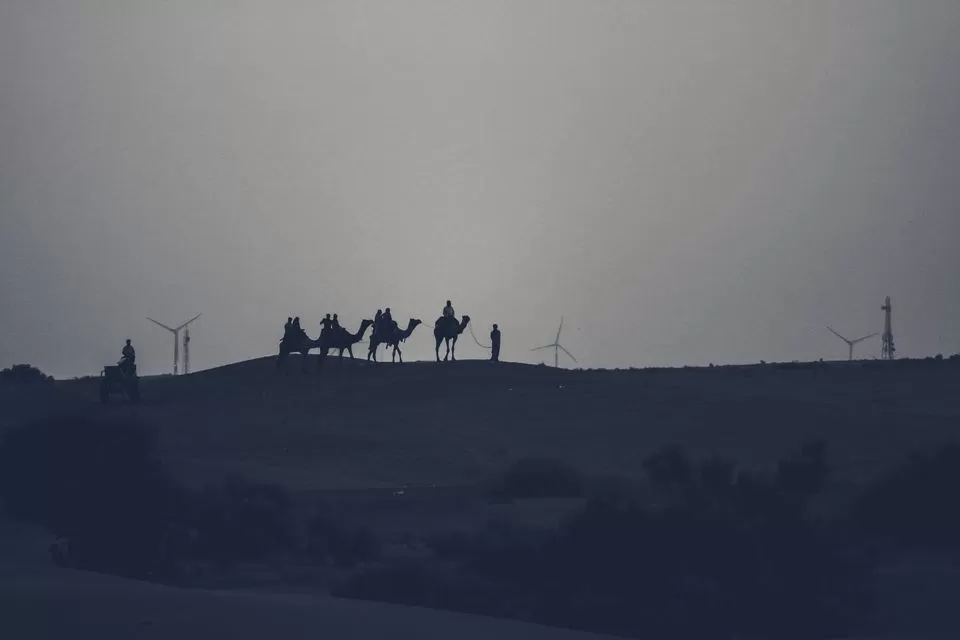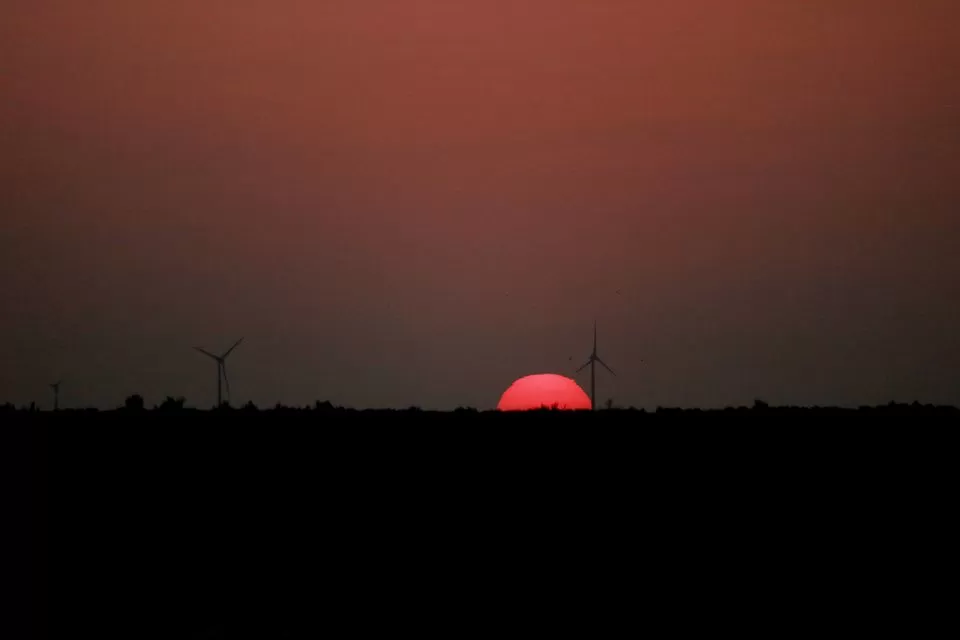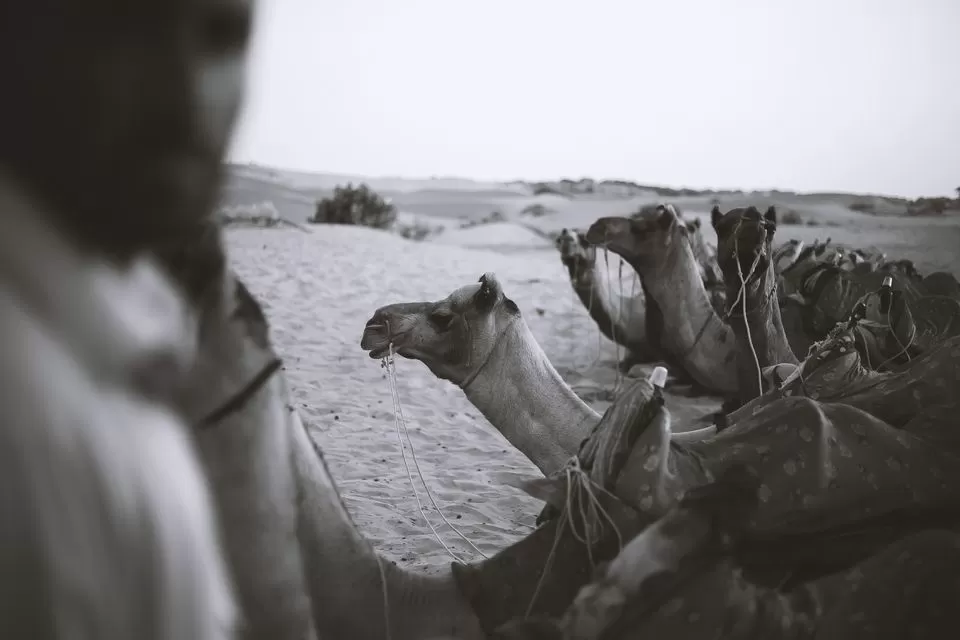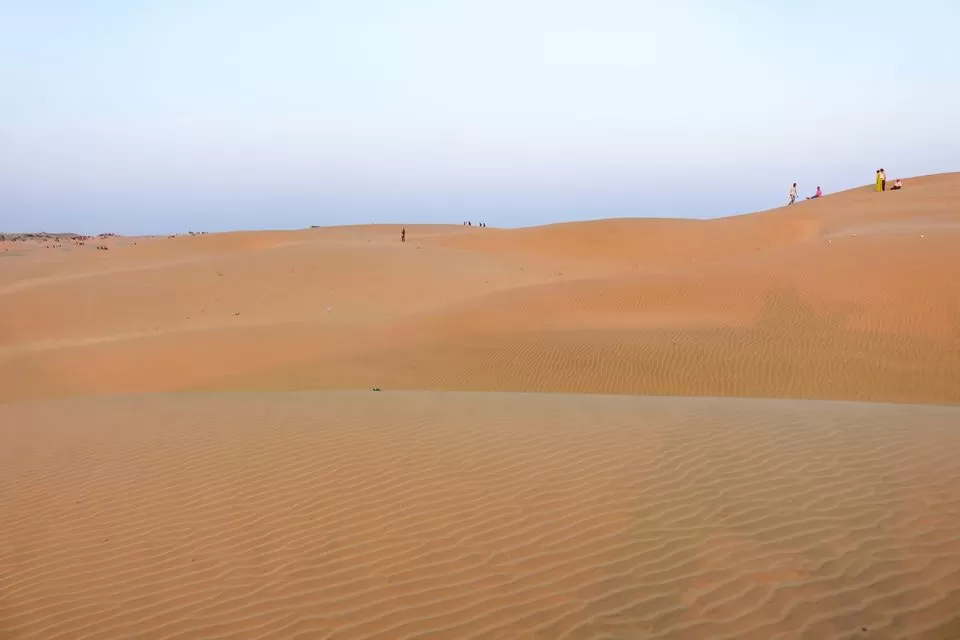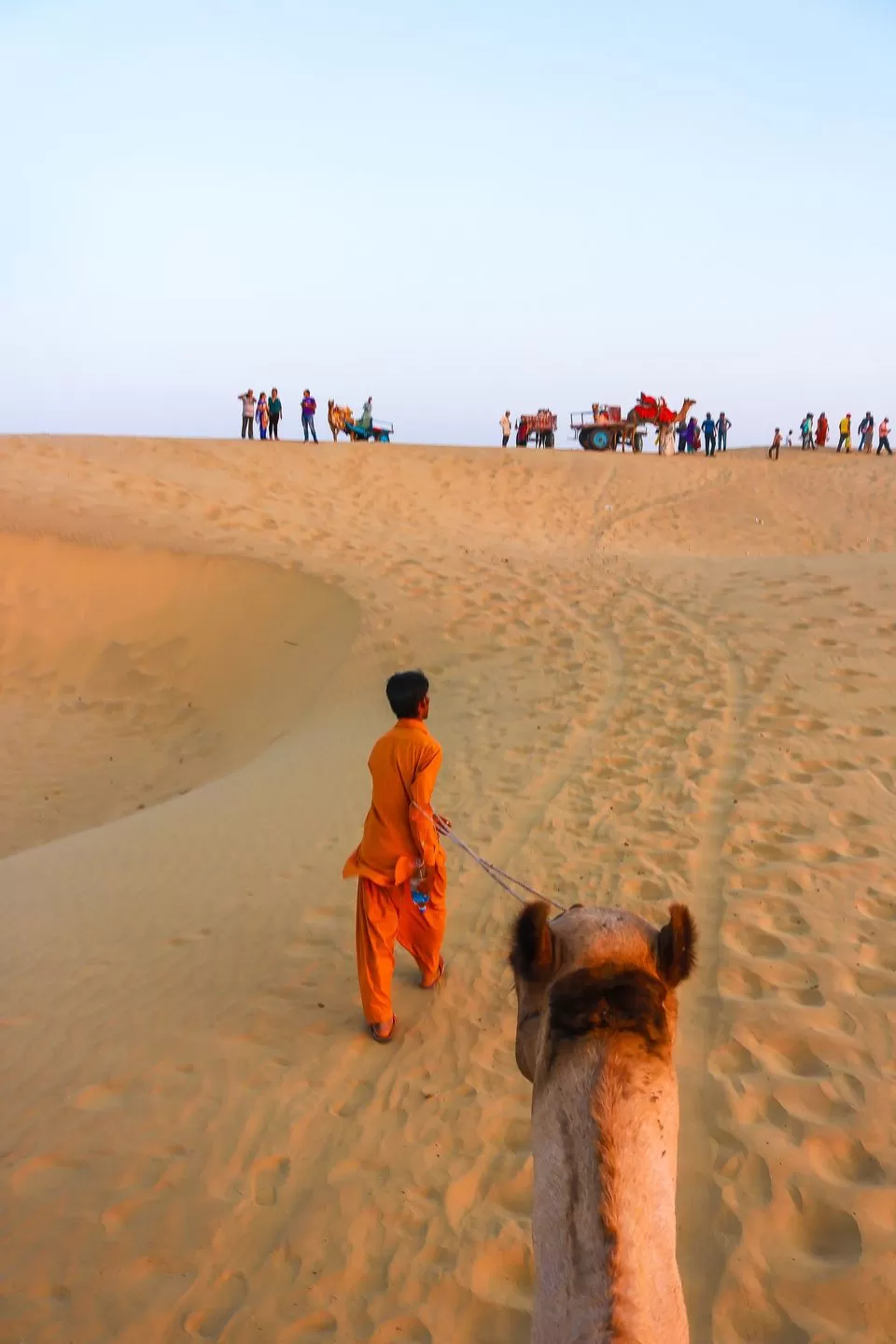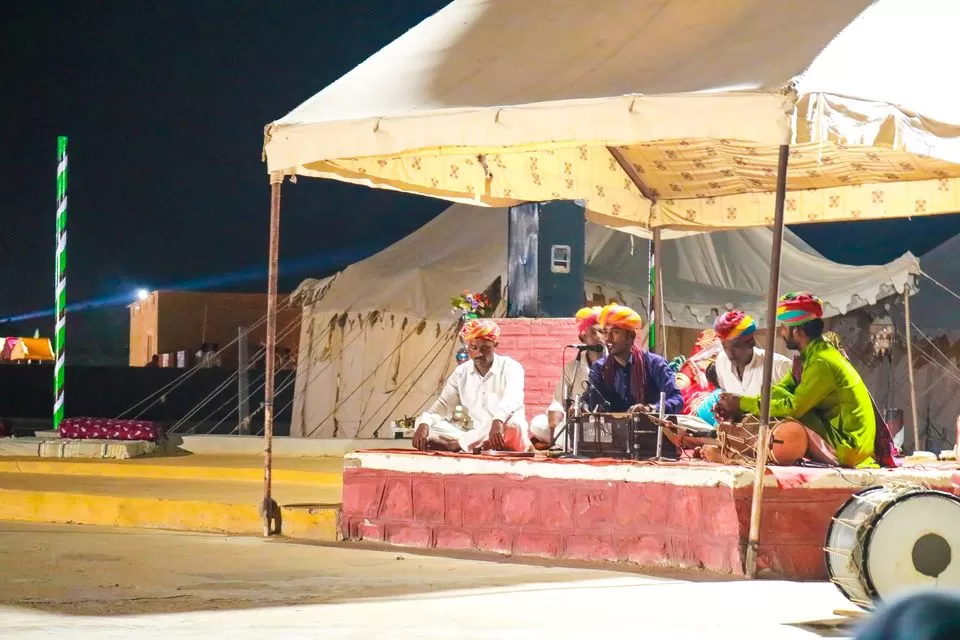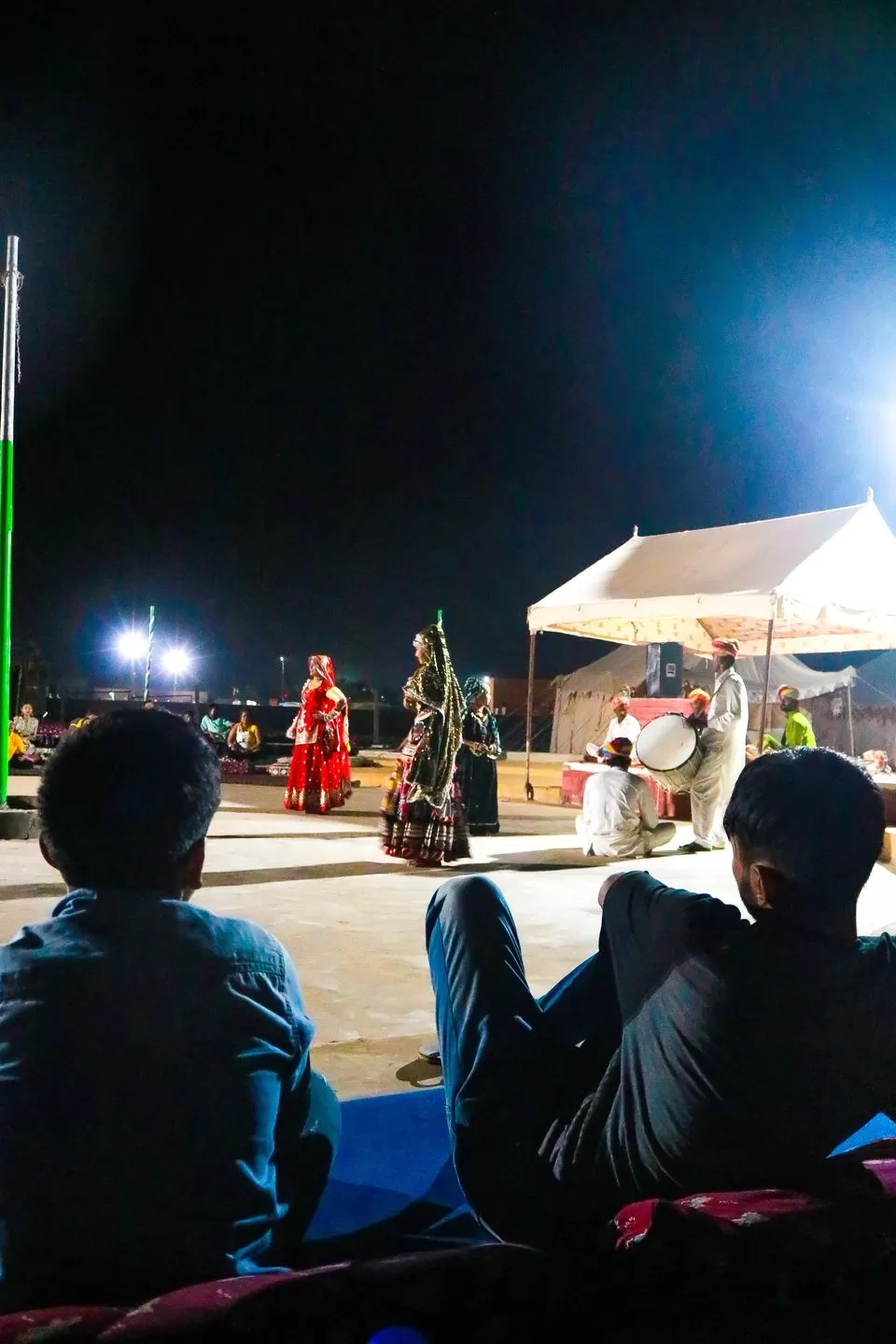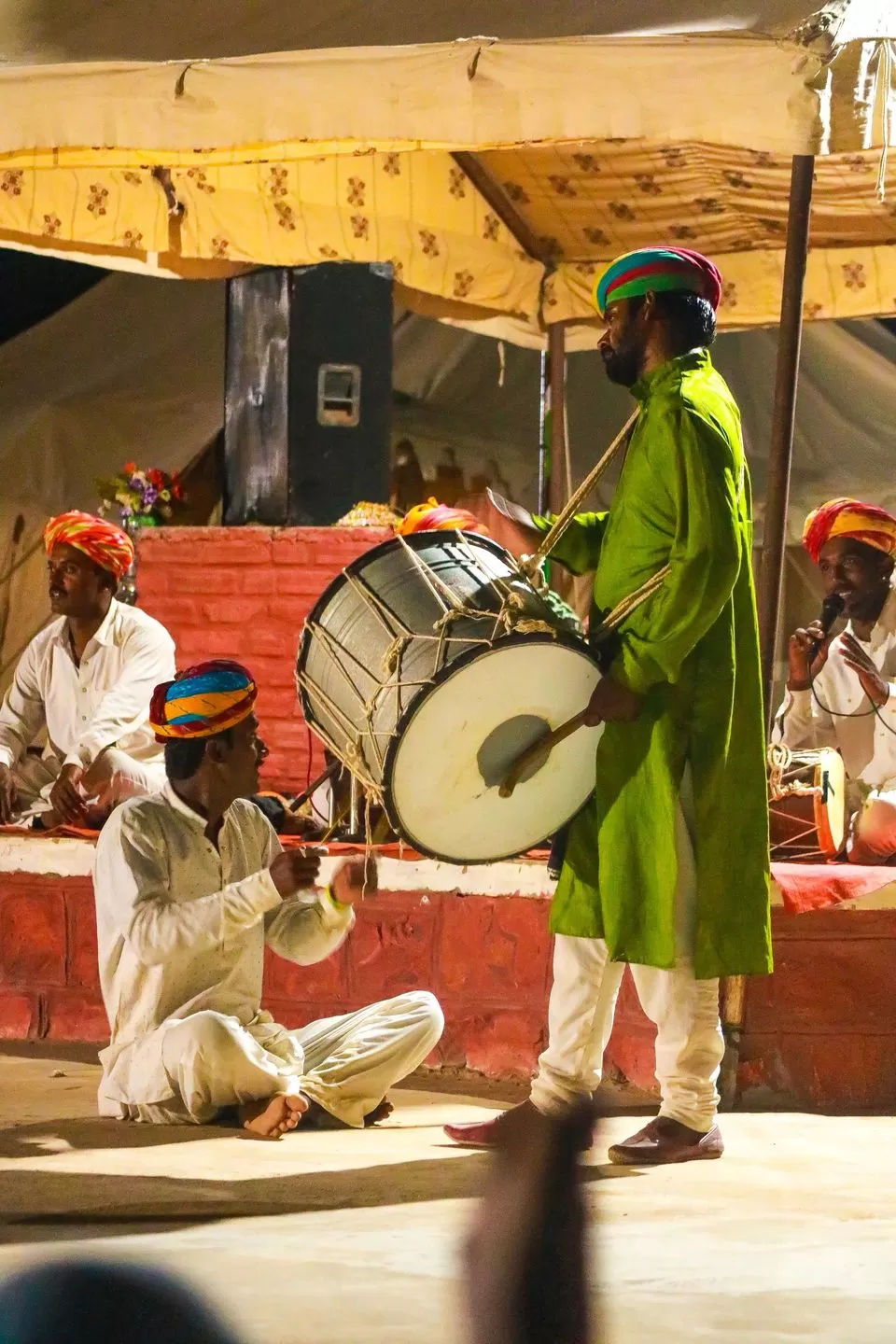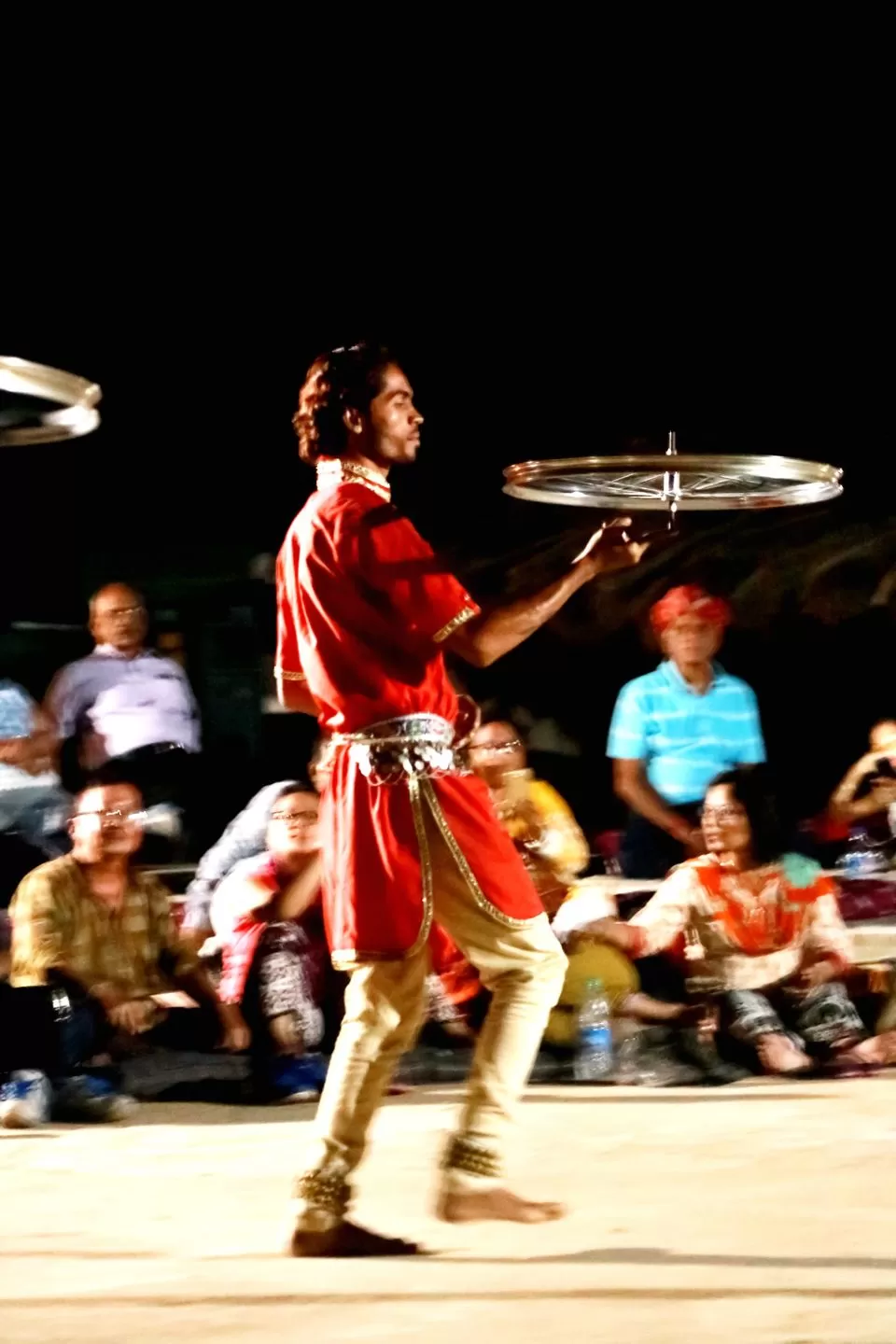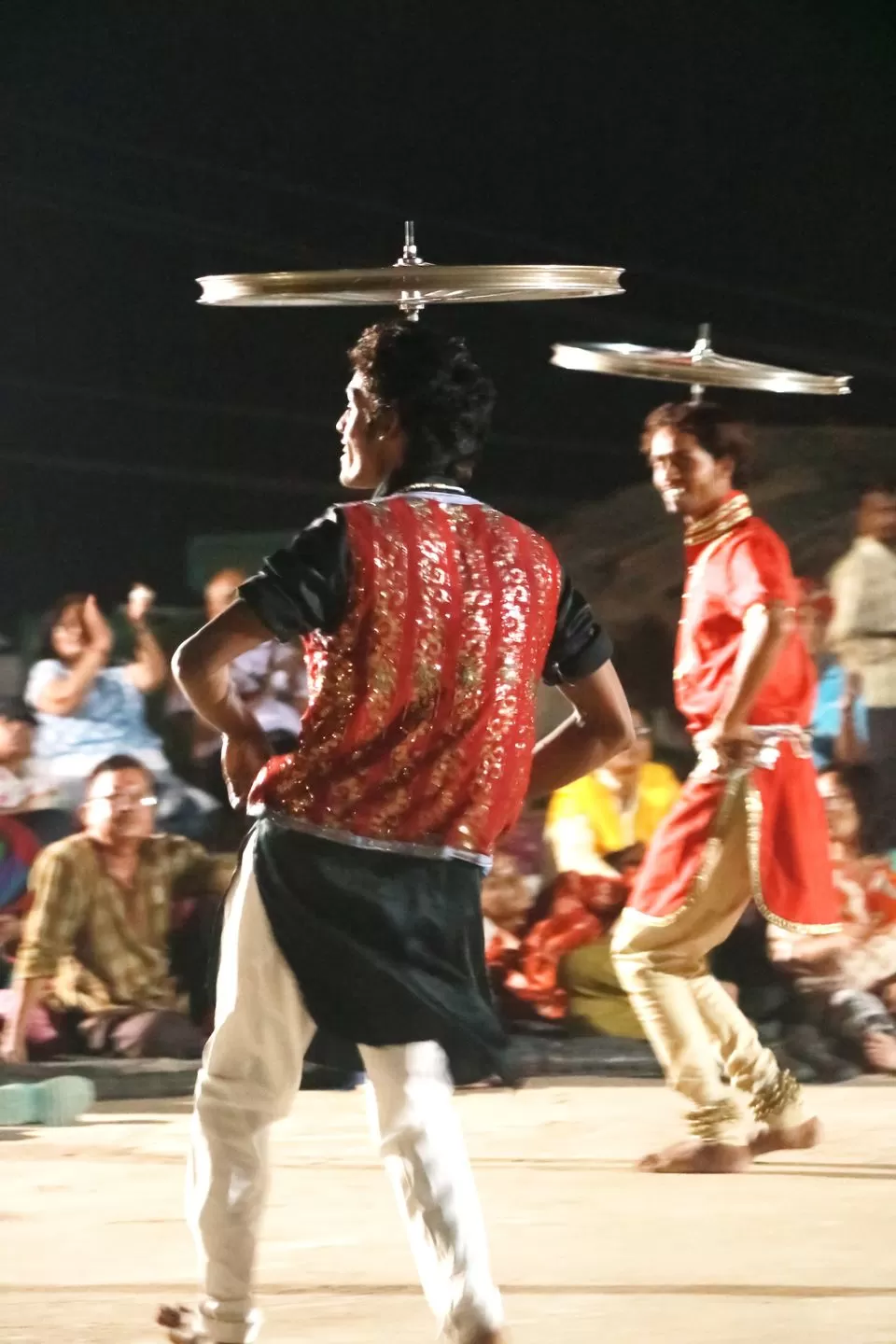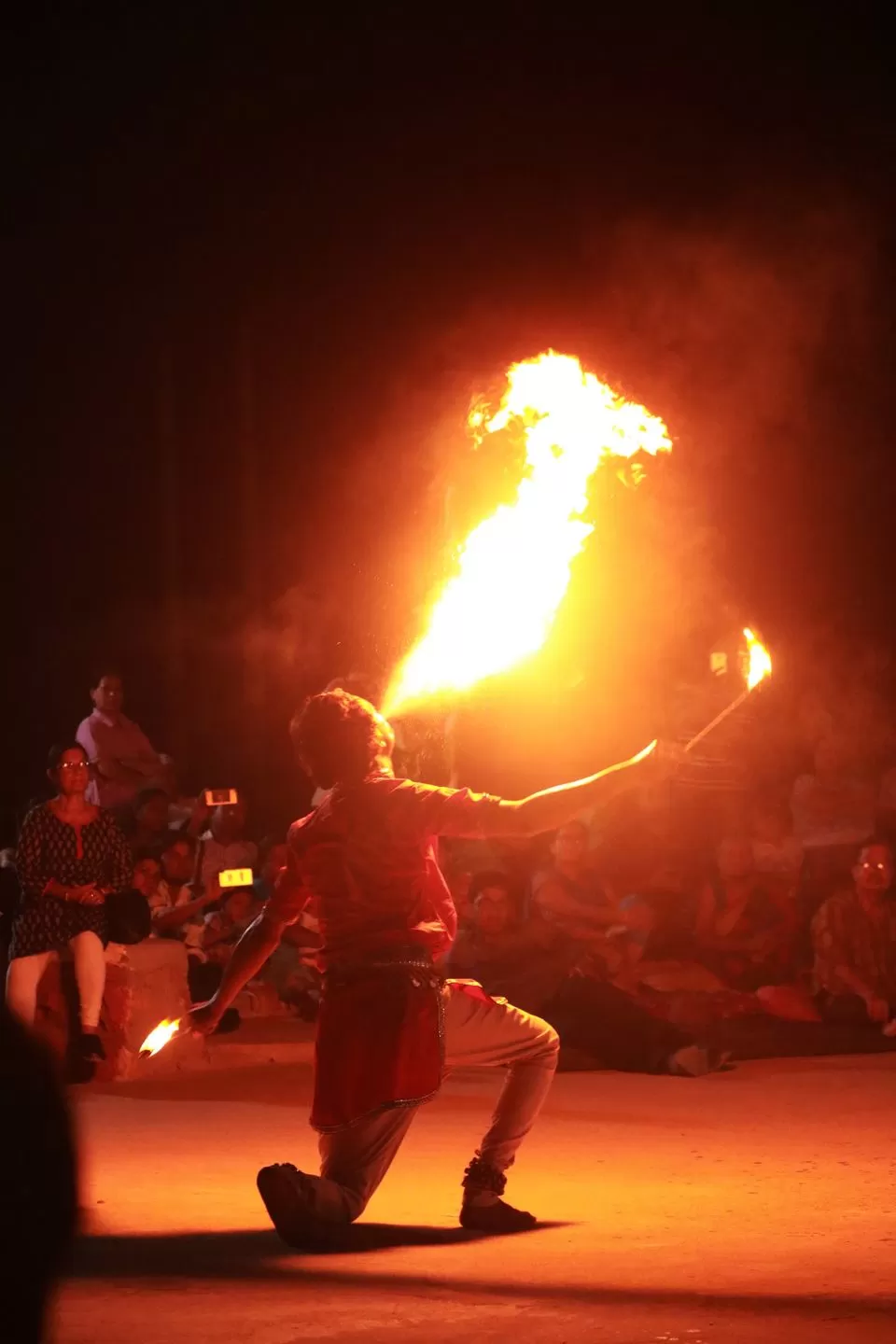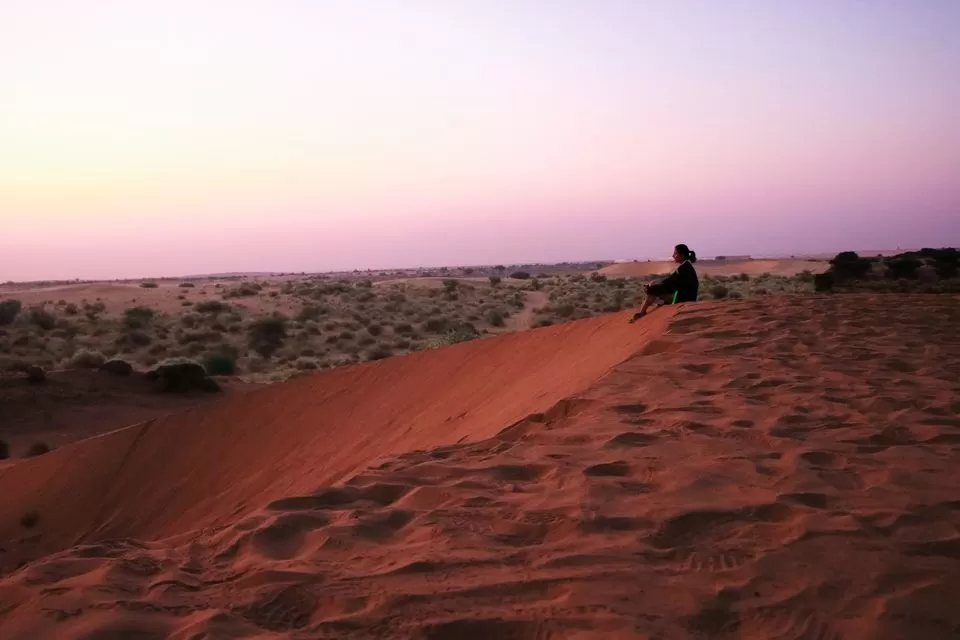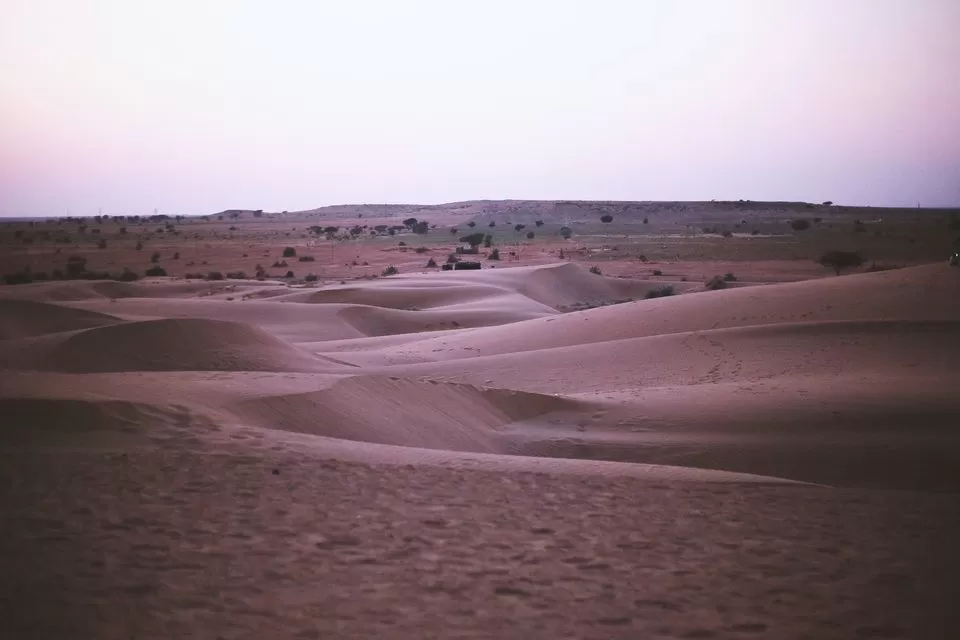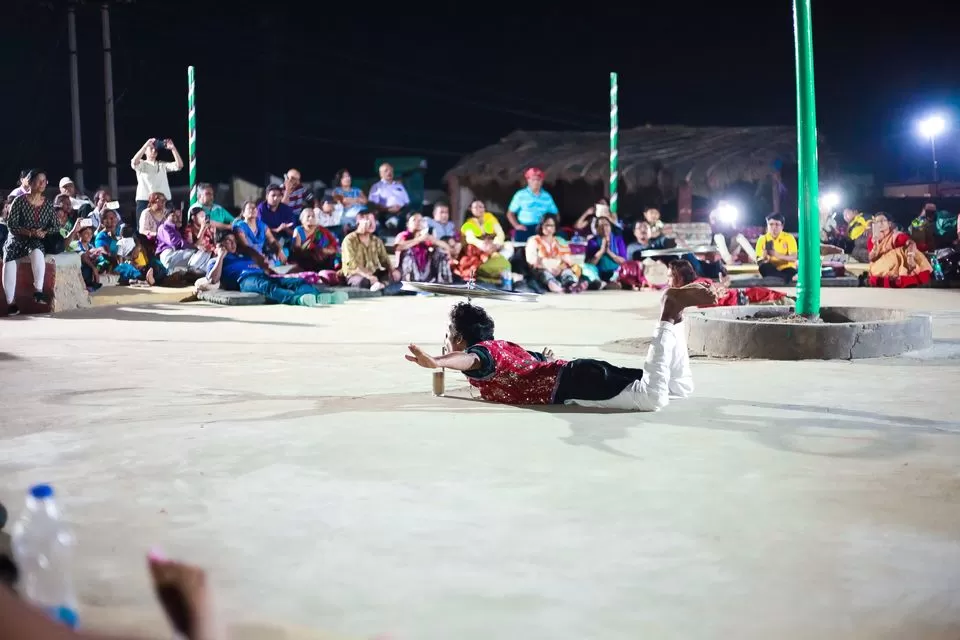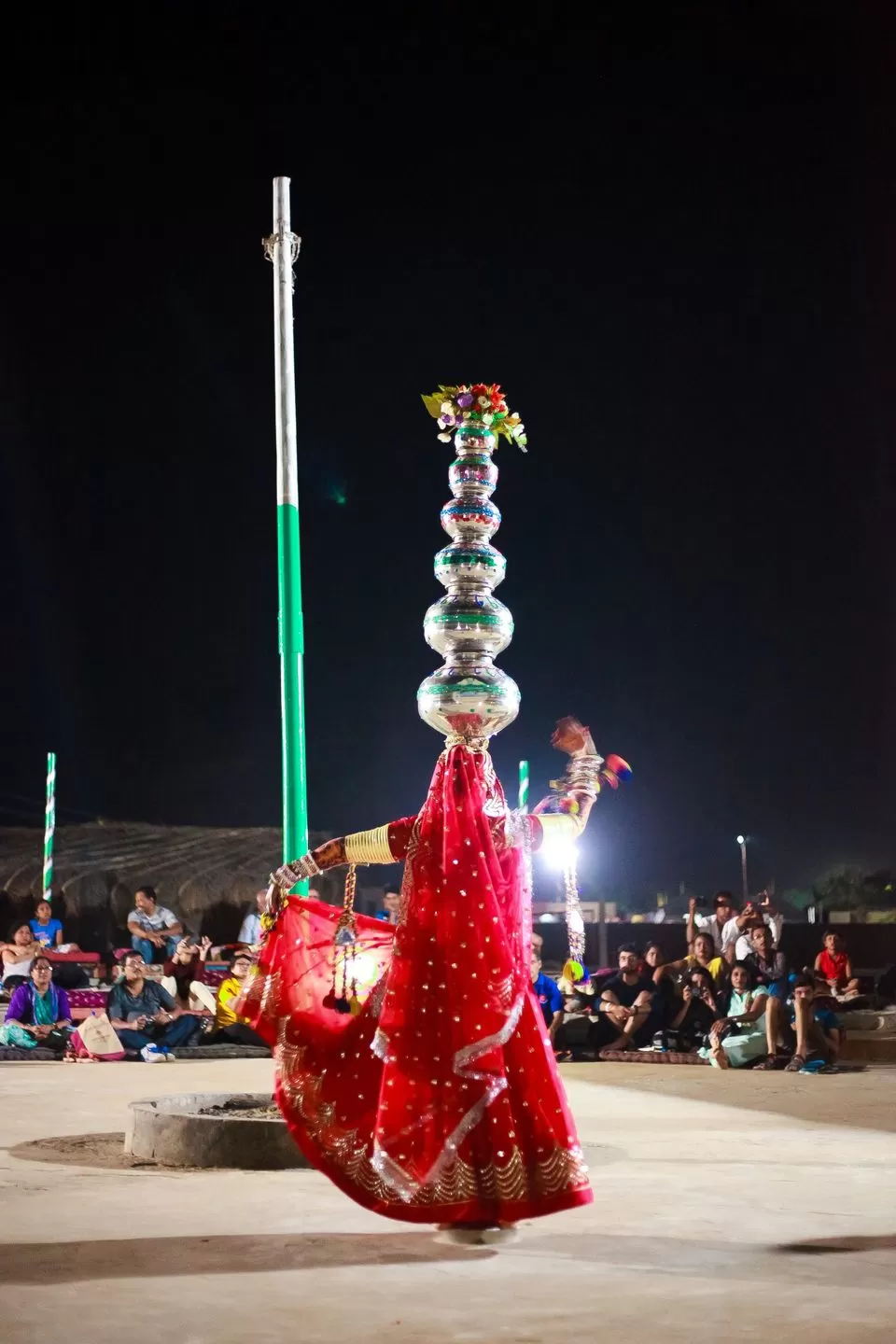 Sam is a desert amidst the luxury of a city, it is safe, fun and thrilling at the same time. Do not forget to add this to your bucket list especially while travelling in Rajasthan. Go! Make memories.
Bon Voyage!
Signing Off - rucksackdiaries