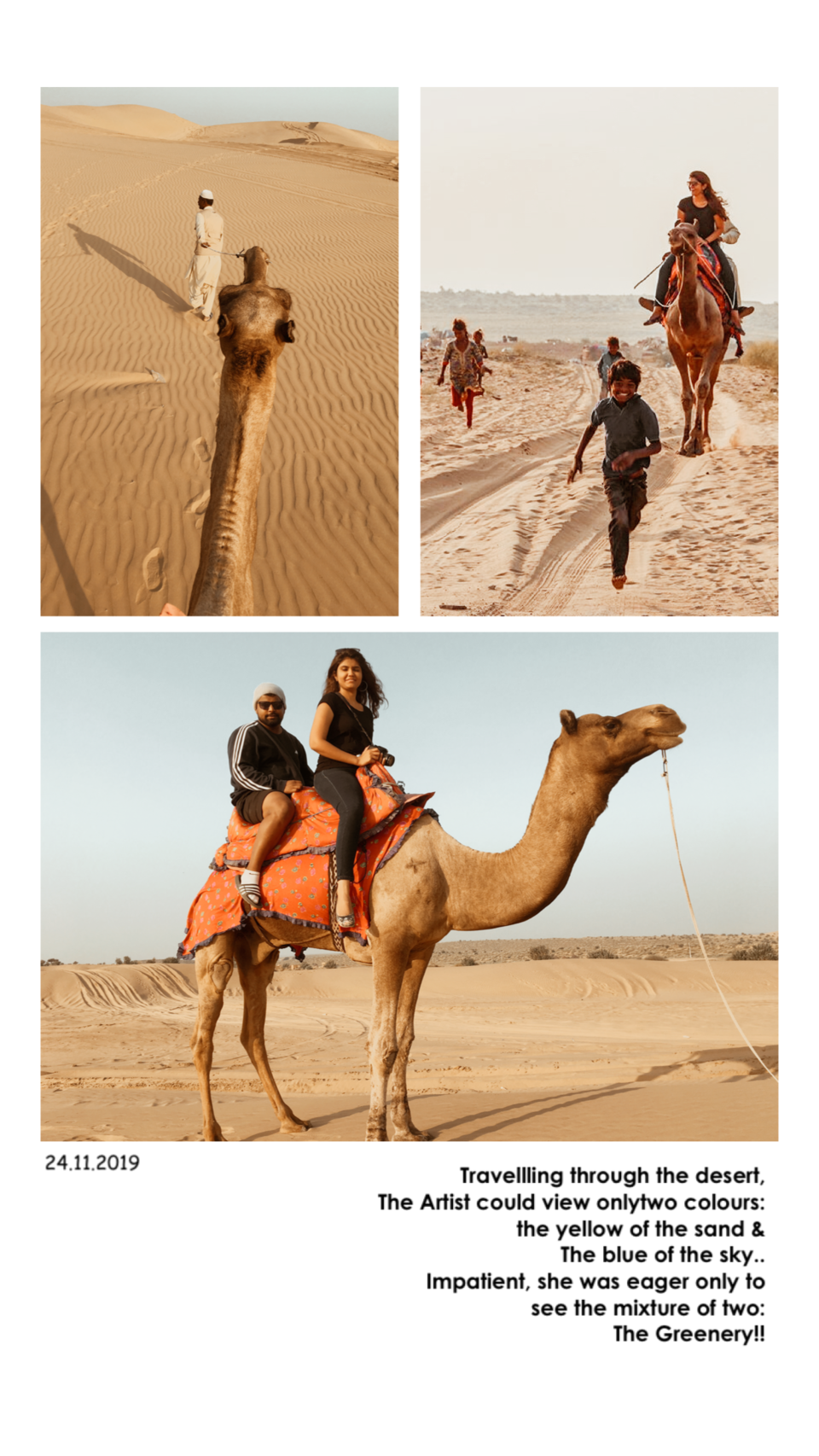 Travelling through the Desert!!
This Jaisalmer travel guide wouldn't be complete without mentioning camel.    
Getting up early morning before sunrise just to notice the golden rays hitting sand and making its shin while sand is still cold due to winter seasons was an whole lot experience we had in Thar desert.
Memories made wile we get to spend some quality time with locals out there. 
PS: Everyone must visit here once in their life, never forget to include Jaisalmer as your destinations in Rajasthan.