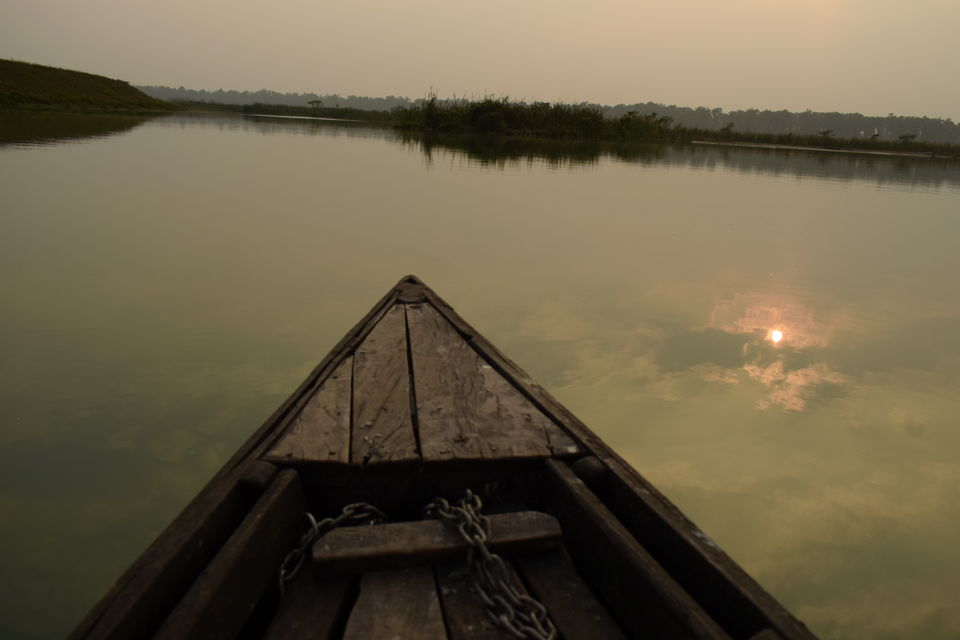 Gajoldoba is birding hot spot in Jalpaiguri district of West Bengal. I started from Jalpaiguri in search of winged beauties of Gajoldoba. In winters Gajoldoba becomes the home of migrant birds and waders. Presence of backwaters of River Teesta, Bakikunthapur forest, small islands (made of silt and mud) which crops-up and 'hogla' grass make Gajoldoba flocking ground for waders and other birds.
You can explore the dam and surrounding area in a country boat. If you love water birds there will not a dull moment in the whole trip.
It is suggested to start by 7:00 am for a whole-day trip to this magical wetland. But don't forget you lunch packed. The best part is that migrants birds are mostly cooperative and gives you ample chance to have a decent shot.

If you are lucky you have a glimpse of herd of elephant from Baikunthapur forest crossing the dam. The mesmerizing sunset on the backdrop of Baikunthapur forest is indescribable in words.
Bird List Gajoldoba: Common Teal, Ruddy Shellduck, Red Crested Pochard, Ferruginous Pochard, Northern Lapwing, Pied Kingfisher, Great Crested Grebe, Eurasian Coot, Lesser Whistling Duck, River Lapwing, Little Egret, Great Cormorant.