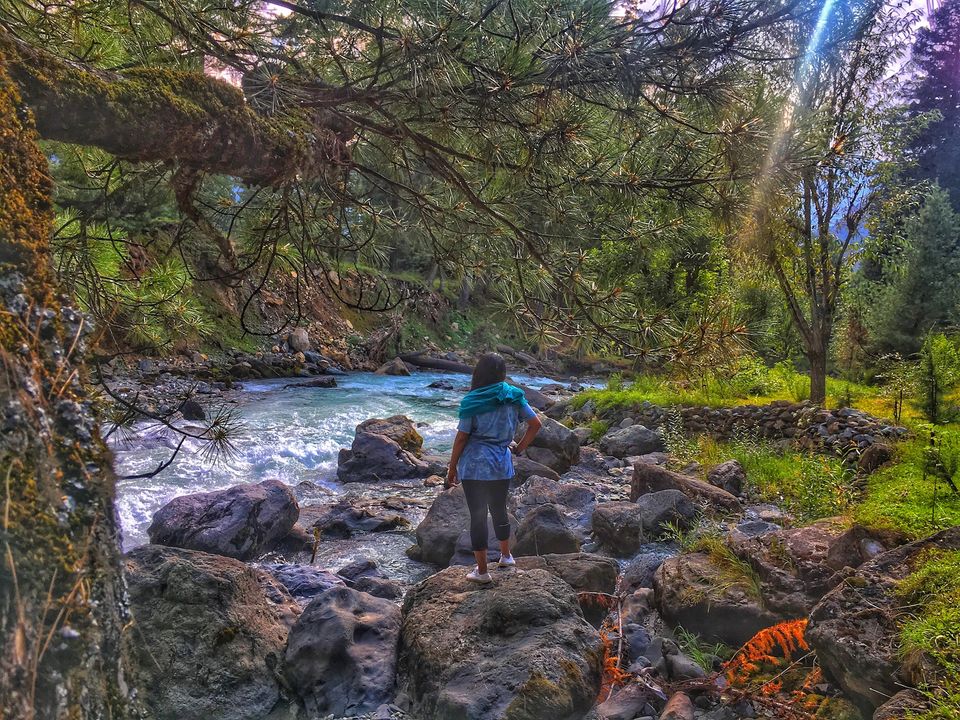 "How safe is Kashmir? People have asked me this question long enough to warrant a blog! Before we go deeper into this subject, I would like to suggest one thing, if you ever plan to travel to India's crown, don't Google the answer to this question!"
I read your messages in my inbox everyday, asking me to tell you more about this mystic land scarred by violence. We just spoke the other day, when you said I am brave to travel here alone.
"You asked what brings me to this war-torn place? Will you believe me if I tell you that I come here for peace?"
Yes, Kashmir is everything that you read in the papers and see in the news channels, but oh it is so much more!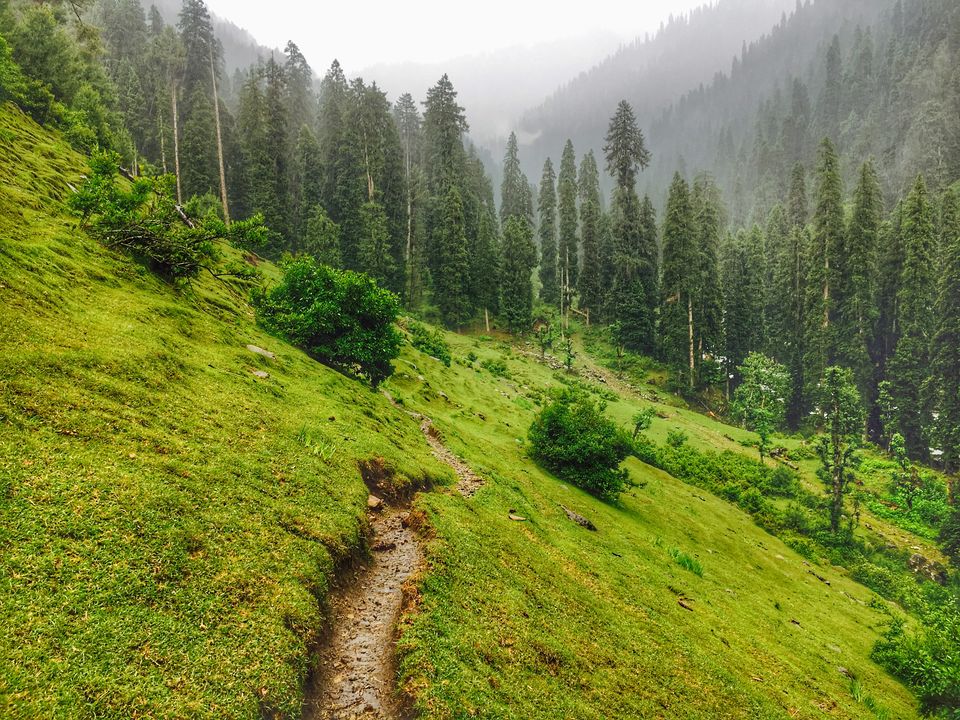 When you wrote to me asking exactly how safe IS Kashmir? Trust me, I smiled reading it. I can't answer that question for you. I can, however, tell you that the land's beauty is matched by its people. You can write songs about their hospitality, spend endless hours listening to their quirky stories, and revel in their dark humor, sharing a laugh as they mock everything that is wrong with the valley. I did just that, one curfewed afternoon, when separatists declared a strike in opposition to their conflict with the Indian army. This is a common occurrence and a way of life for them, something they accepted over a period of time.
Counting Risks and Blessings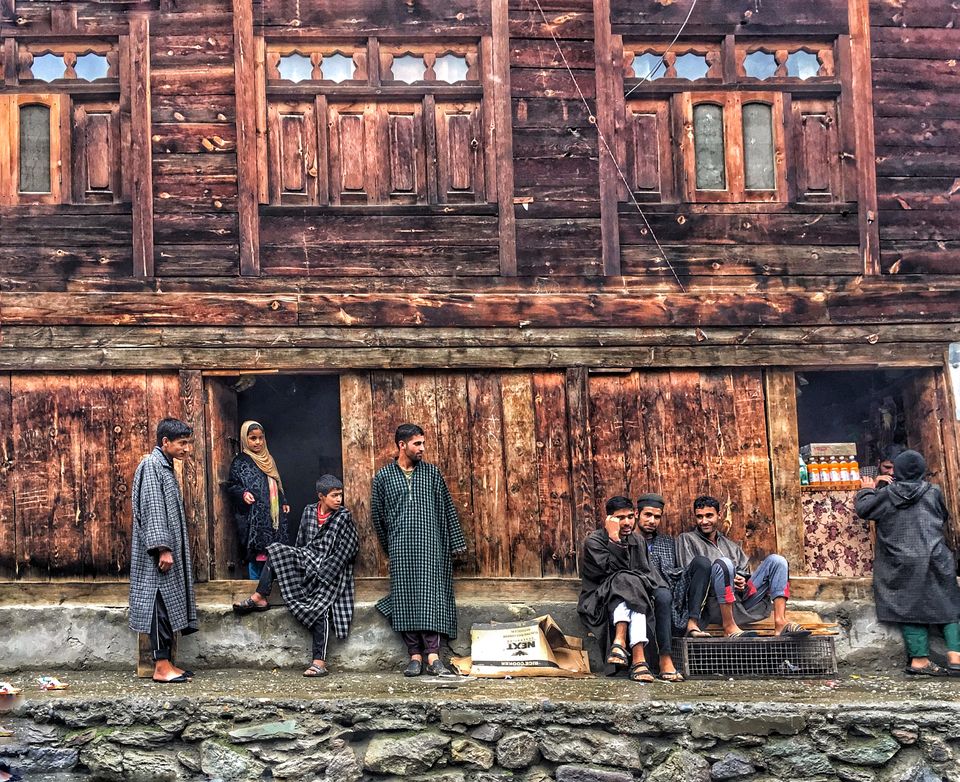 "Are you travelling alone? Come stay with us or at least visit us for a cup of kahwa." ~ a local shopkeeper in Nowhatta
I have been to Kashmir now 4 times and I am on to my 5th round. People recognize me on the streets of Boulevard's Ghat#9 where I stay every time I visit. The hotel owner, that was my CouchSurfing host, soon became like a father figure who ensured my safety and treated me like family. All help is just a phone call away and today I have friends on that very street who keenly await my arrival. It is a home away from home, amid speculated disturbances.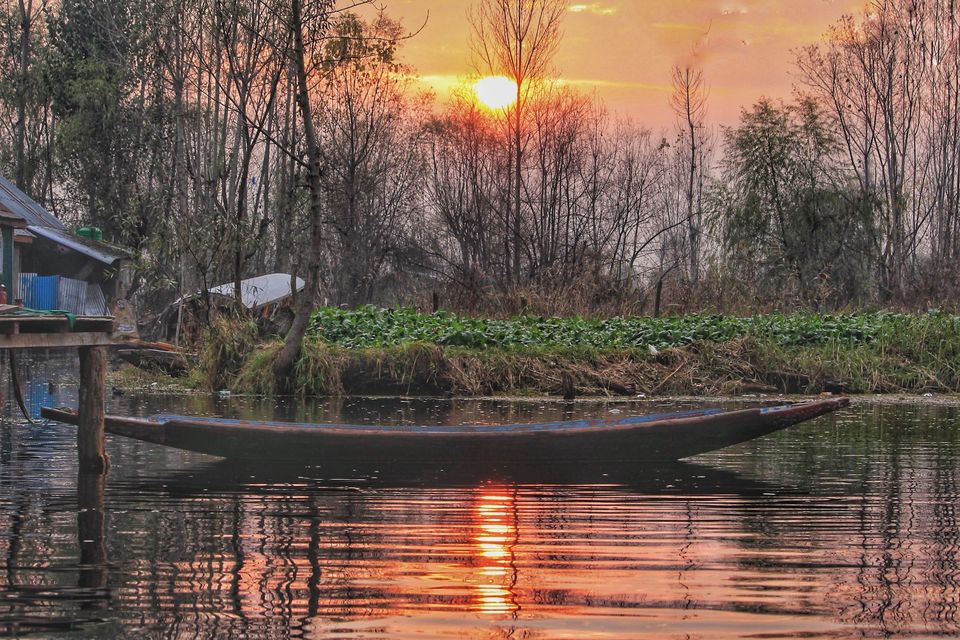 My daily routine involves taking a long, calming walk every evening as I watch Dal Lake turn from emerald green to molten gold, borrowing colors from Zabarwan Hills and the setting sun. I sit by the lakeside and listen to muezzin's call for prayer, piercing through the crisp air of Srinagar. I watch columns of Army officers looking bored and uninterested in the mundane life of its people.
What I described just now is a typical scene in Kashmir's capital city. Media's epicenter of flaming action is actually quite uneventful on most days of the month. Life goes on, business as usual, while your news channels report a stray attack in Shopian or a nondescript village somewhere deep in the valley, making you believe otherwise.
As much as I want to go out on a limb and say that Kashmir is not as unsafe as you think, I cannot do that, because it is not. But to be fair, you can't make such conclusive claims for any place in the world.
Make Your Own Informed Decisions
"Do people in your city think we throw stones for a living?" – a student at Kashmir University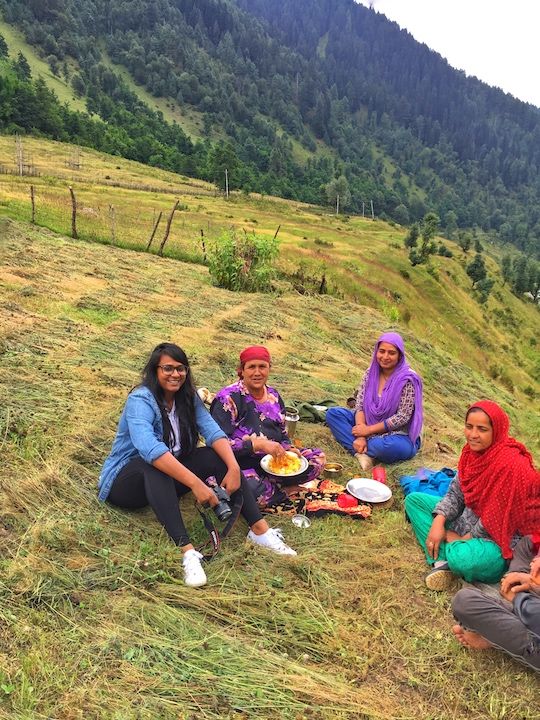 Kashmir may not be "travel-safe" if advisories are to be believed, but it is definitely one of the friendliest places I have ever visited. The valley and its people are known for its deep rooted sense of warmth and friendliness. Everywhere you go, the first thing they will do is call you out for a cup of Kahwa. They welcome strangers into their homes, their lives and take pride in that. They want you take back fond memories and unforgettable experiences of their lands, and hope against hope that you will share the right message, enlightening people that they are not what the media wants you to believe.
Travel is what you make of it. You see what you see and you take back what you experience. Each person has their own version of a city visited by a million other people. Travel is unique like that. It is up to you if you want to form an opinion based on over-hyped media channels or take it from someone who has gone and made it back, in one piece, happy and content with the decision.
Silver Lining in a No-Go Cloud
"What brings you here? We haven't had a tourist in years" ~ Army officer at Sheikhpora Village Checkpoint in Gurez Sector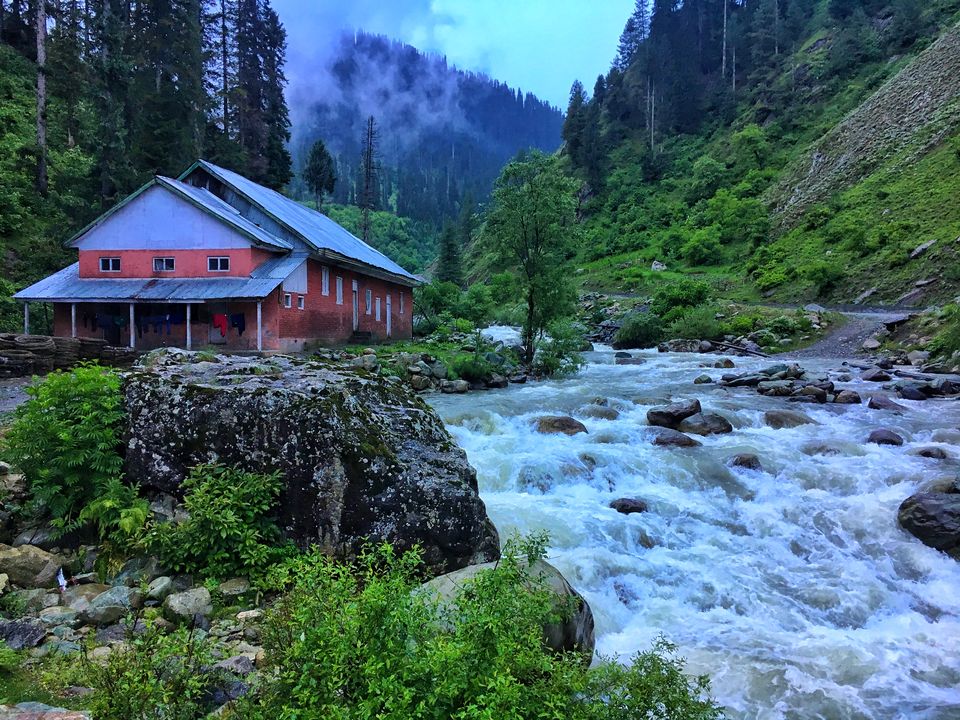 Oh utopian Kashmir, how you bleed to attract tourists! But to me, it is a blessing in disguise. Before you judge me for my selfishness, let me explain myself.
As a traveler, the last thing I want is to elbow my way through the crowds. I have something against a mass of people. Wherever I see a pack or a gathering, I run in the opposite direction; perhaps, this is the reason I keep running towards north!
The no-go zones are gifted in the sense that you have this beauty to yourself. When I visited Chatpal in South Kashmir, I was stunned to see that I am the only person in the entire village, accompanied by some villagers directed by the tourism department to help me during my stay. It was scary at first, but I soon started to enjoy the isolation. The staff was on their heels the whole time, going out of their way to ensure I was well fed. They even cooked my favorite dishes!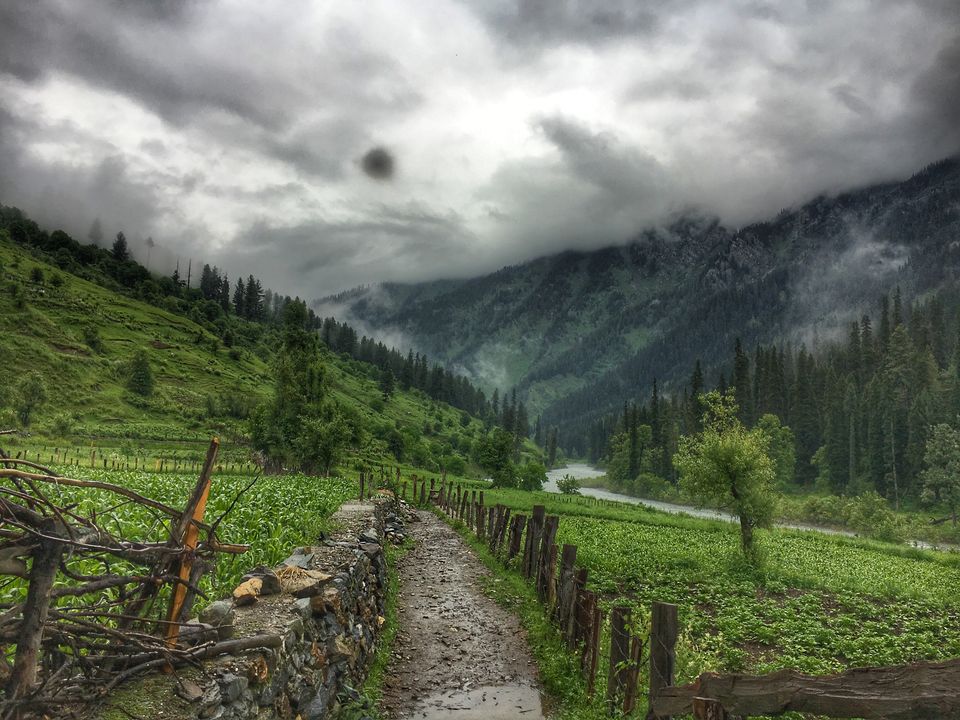 I went hiking in the nearby forest, sat with the locals and laughed heartily at their crazy stories. The caretaker, an old man, had a daughter almost my age and he was particularly happy to see me travel this far on my own. He said my father must be proud to have a brave daughter like me. Whether or not he is, is a topic for another day, another discussion!
The question of safety in Kashmir, or anywhere in the world, is superfluous. Everybody has their own definition of risk and have their own battles to fight when they go outside the proverbial comfort zone.
When I was coming to Kashmir, I was at my life's lowest point, call it rock bottom. I was penniless, disoriented, and still struggling to find my pace in this manic world. My travel to the valley was an epiphany. I learnt so much from its people and found comfort in their chaos. All the uncertainties that I had internalized seemed so petty in comparison. That I was going into the heart of instability was the last thing on my mind.
Some valuable tips: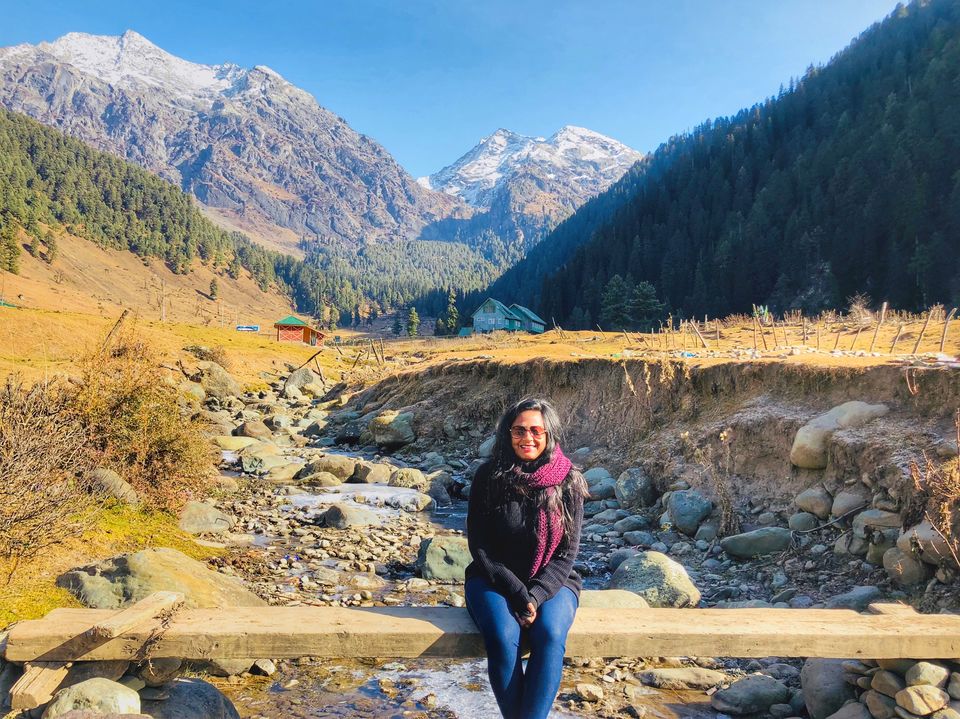 1. Stick to the touristic areas. The curfews and clashes rarely ever happen in areas that are tourist friendly.
2. Always seek latest inputs from the tourism department if venturing into border villages. They usually have the most accurate update.
3. Avoid getting into confrontational debates. Please understand their situation and try to empathise. You are, after all, a guest in their beautiful lands.
4. Follow the local customs and enjoy Kashmir's raw kashmiriyat first hand.
5. Be prepared for sudden changes in your plans. Things can be very unpredictable in the valley.
6. Don't take curfews lightly. I did once and I am glad I lived to tell the tale.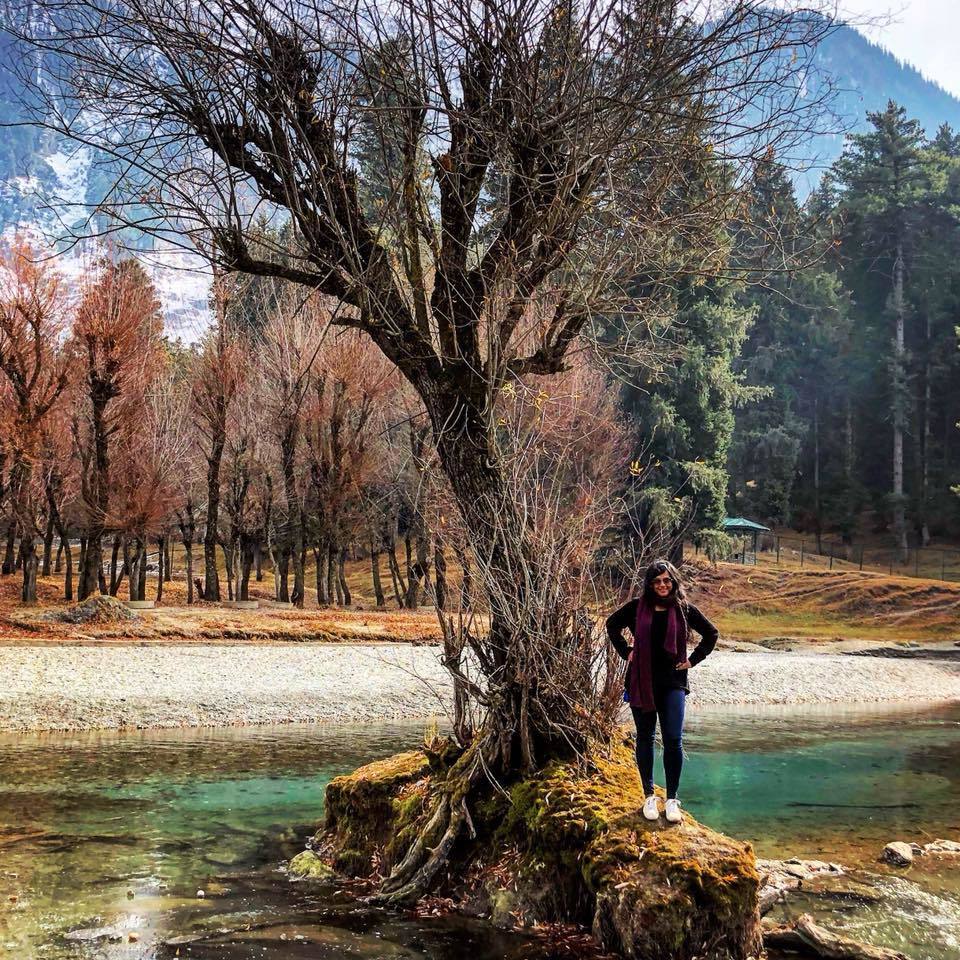 So, how safe is Kashmir? It is as safe as the extent of your own limitations. Should you travel here? I wish I could take that decision for you. But if you are someone looking for an extraordinary travel experience, then you know where to go!
Did you know that spring season is one of the best times to visit Kashmir? Are you planning a visit anytime soon? Hit me up if you do. Do tell me your plans in comment and what you think about my solo adventures.
Need more outdoor and adventure stories? Follow my account on Instagram!
Frequent Searches Leading To This Page:-
guide to srinagar, places to visit near jammu, best time to travel kashmir, most visited places in jammu and kashmir, srinagar package for family, solo trip kashmir package from delhi, family trip package to gulmarg, srinagar honeymoon luxury package, top kashmir tour package for honeymoon, kashmir group trek package, top activities in kashmir, best local site seeing in kashmir