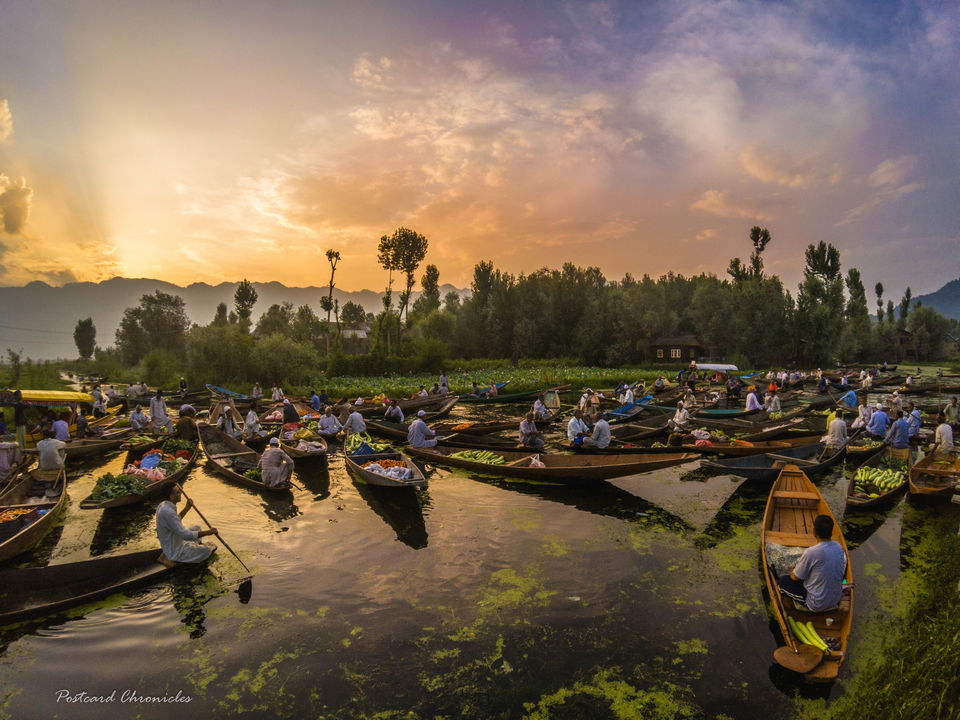 Kashmir, a word that evokes a thousand emotions of love, grandeur, exotic and in the words of Firdaus, heaven. For a long time now, Kashmir is spoken of only in two ways; it's beauty, which is undeniable; and its tragedy, which is equally so. That a state once so rich in everything India stands for – history, culture, tradition, vibrancy has been reduced to sensational headlines in indeed devastating.
Tourists often, and understandably, have reservations about visiting Kashmir. It's been declared off-limits to tourists on a number of occasions. There have also been a few isolated incidents, with Srinagar and other parts of the Kashmir Valley being temporarily shutdown. However, tourists always begin returning to Kashmir after peace is restored.
So, coming to the million-dollar question, is it safe to travel to Kashmir? It would be better if you could understand a little bit about the background of Kashmir and its issue.
Understanding Kashmir and its problem
History
There were two types of entities controlled by British before the independence of India and Pakistan. One was mainly India which was under the direct control of the British and the other were small states, known as princely states, which were ruled by their hereditary rulers but where indirectly under the control of the British by way of treaties.
The Independence act brought into existence two new sovereign states – India and Pakistan. However, since the suzerainty of British ceased consequently the treaties were null and the princely states became independent in principle. Practically however since most of these states were in proximity of either India or Pakistan they had no other option but to join either India or Pakistan.
Now the partition theory was that Muslim majority areas will go to Pakistan and Hindu majority areas will go to India. This is the case with most of the states whose rulers and subjects were of the same religion. However, there was particular problem with some states where the ruler and the subject were of different religions. Maharaja Hari Singh, the ruler of Kashmir, was Hindu while most of his subjects were Muslim.
As regards to Kashmir, its proximity to both India and Pakistan made it a special case coupled with its Muslim majority. The Maharaja was reluctant to join either of the two states and wanted to remain independent. However, he was eventually persuaded to accede to India, giving control to the Indian government in return for military assistance to deal with invading Pakistanis.
How it all began
Most of the Kashmiris aren't happy about being ruled by Indian Government though. The region has a predominantly Muslim population, and they'd rather be independent or be part of Pakistan. Due to its location, Kashmir is of strategic importance to India, while a number of wars have been fought over its border.
Many of the democratic reforms introduced by the Indian government had been reversed. Militancy and insurgency grew in the uprising for freedom, with violence and unrest peaking in the early 1990s. It's said that Kashmir is the most densely militarized place on earth, with more than 500,000 Indian troops estimated to be deployed to counter any incidents.
To complicate the situation, there are accusations of human rights violations being committed by the armed Indian forces.
Situation in the last two years
Post the death of Burhan Wani (leader of a Kashmiri separatist group)in early 2016, the situation started to improve in 2017. However, there were continuous spates of violence between terrorists and security forces, combined with riots and stone-pelting.
In April 2018, numerous reports of mobs pelting stones on tourist vehicles surfaced. The situation took an undeniable turn for the worse in early May 2018. Some of the vehicles were carrying tourists, and a man from Tamil Nadu shockingly died because of the head injuries from the stone pelting.
While the situation was getting better, in February 2019, the unimaginable happened when a suicide bomber attacked the CRPF on the highway between Jammu and Srinagar in Pulwama district. More than 40 people were killed in this incident.
How this affects the Tourism in Kashmir
Tourism is an important industry which is a form of bread and butter for them. It's important to keep in mind that Kashmiris have problems with the Indian administration, not with the people of India or anyone else. In general, Kashmiris are warm, hospitable people, they will go out of their way to make sure visitors are safe. Even the mainstream separatist groups have nothing against tourists and say the tourists must be left alone.
It has always been believed that tourists in Kashmir aren't deliberately targeted or harmed.
Situation post Pulwama in 2019
Safety of the tourists is the major focus and considerably security has been increased. However, the intermittent violence has had a noticeably negative impact on tourism in Kashmir. According to reports, hotel occupancy rates have been reduced to 10-15% in Kashmir, compared to around 40% at this time last year
How should Tourists behave in Kashmir?
People visiting Kashmir should keep in mind that the Kashmiris have suffered a lot, and should be treated respectfully. In keeping with local culture, women must also take care to dress conservatively, so as not to risk causing offence. This means covering up, and not wearing mini-skirts or shorts!
My Personal Experience in Kashmir
I visited Kashmir last July 2018, and took a trek to Kashmir Great Lakes. I was in Srinagar the very day of Buran Wani's death anniversary. The city was total shutdown. The army and the police had locked all the roads leading out of Srinagar to Pahalgam for those 2 days, while the route to Sonamarg was absolutely normal as people were allowed to commute between the 2 cities.
The only indications that I saw of the issues plaguing Kashmir were the pervasive police and army presence in Srinagar and the Kashmir Valley. Kashmiris are hands down the warmest hosts I have ever come across. Right from my taxi driver to my houseboat host, they were cautious about my safety more than me. It was very easy to fall in love with Kashmir and to want to return again soon.
Should you really visit Kashmir?
Undoubtedly, Kashmir is the most sensitive region in India to travel to. The recent events doesn't help much and only add fuel to the fire. The substantial military presence in Kashmir can also be unnerving for tourists. Plus, repetitive shutdowns and curfews are disruptive.
But if you look at the other side, it can be argued that the attacks are isolated, and aren't an accurate representative of Kashmir and Kashmiris. The ground reality isn't necessarily as bad as what is often portrayed. It depends a lot on what tourists do and where they go.
We should stop speaking of Kashmir in the past, as a beautiful place you would love to visit, but couldn't go due to circumstances. You can go and you must. Kashmir is calling. It is how we bring change. By bringing prosperity to the valley, we bring stability. We give young people opportunities. They're hungry for peace, they are passionate and they're inviting us to visit, to be a part of their lives and dreams.
If there is one message we take away from this crisis, it is this: VISIT.
Frequent Searches Leading To This Page:-
jammu and kashmir budget package under 10k , kashmir mountain trek package under budget, places to visit near jammu, best time to travel kashmir, most visited places in jammu and kashmir, srinagar honeymoon packages for couple, solo trip kashmir packages from delhi, family trip packages to jammu and kashmir ,srinagar tour packages for family , top kashmir tour packages for honeymoon, kashmir group trek packages, top activities in kashmir , top valley to visit in srinagar , budget hotels in kashmir , best local site seeing in kashmir