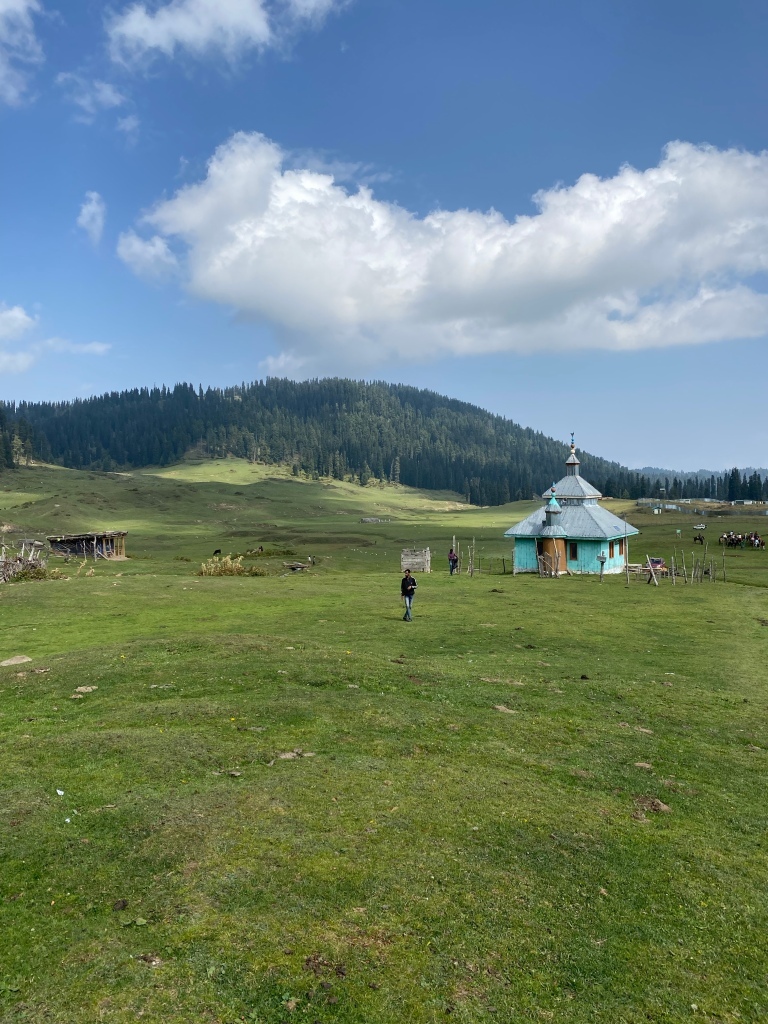 Day 2 was a day trip to the most awaited town of Gulmarg. While I had just planned to ride the gondola and back, we were in for an awesome surprise ahead.
Gulmarg is a 1.5hr drive from Srinagar and we left around 9am. Our houseboat owner has recommended to take a guide (their own person) at the tourist taxi stand and we were hesitant given our experience with the horses in Sonmarg turned out to be expensive. He also mentioned to ask the guide to take us to a lake, if we were okay to trek. Being the curious us, we spent the previous night reading up about the famous lake of Alphatar (that he was mentioning) but we couldn't go there. Read on and you will know why.
Things to do in Gulmarg -
1. TREK - We reached Gulmarg around 10:30 am and met our guide Mansoor bhai at the stand. He quoted 900 Rs for the entire day, to take us to places around Gulmarg and we agreed. (Also being conscious that Kashmir runs only on tourism and all their livelihoods had been impacted with covid). At the entry point of Gulmarg, we were asked to take a covid test, but with the help of our driver Tahir bhai and Mansoor bhai, we showed our RTPCR reports and we were good to do. Mansoor bhai then got into the car, turned to us and said, " Ajaz bhai (The Houseboat owner) told me you guys can trek". We said yes and 10 mins later he stopped the car and told us we would be trekking from there to the ticketing office of the Gondola. I looked up at the rudimentary path and steep incline and wondered.. how??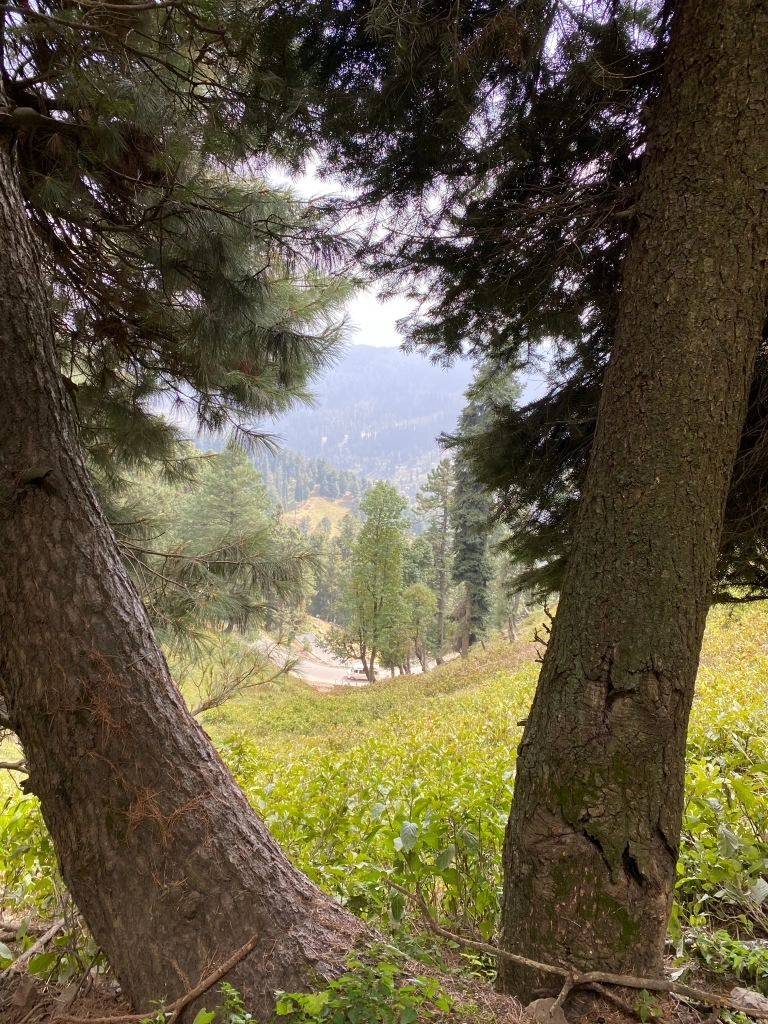 We started the steep climb, slipping a bit, catching my breath due to the altitude and lack of fitness and finally reached a point where there was a flat path. We walked on it, climbing around fallen trees, with some amazing views of the valley, and about an hour and a half or so later reached the ticketing office. We were the only ones on that path and it felt so serene.. so peaceful.. just the trees and us.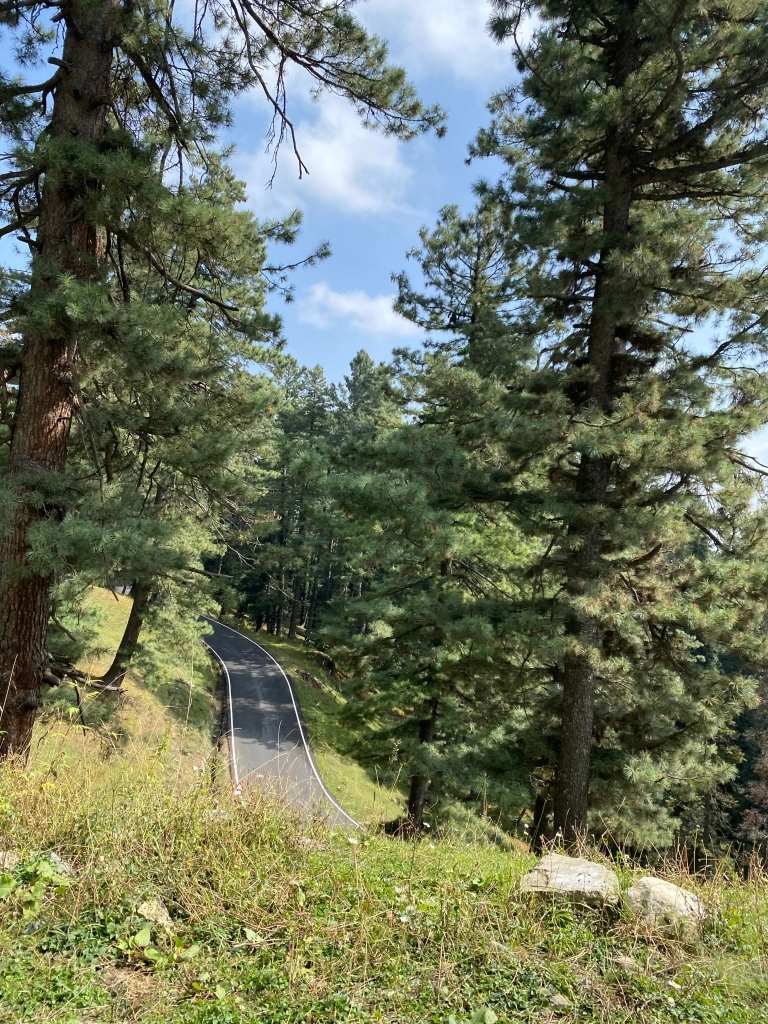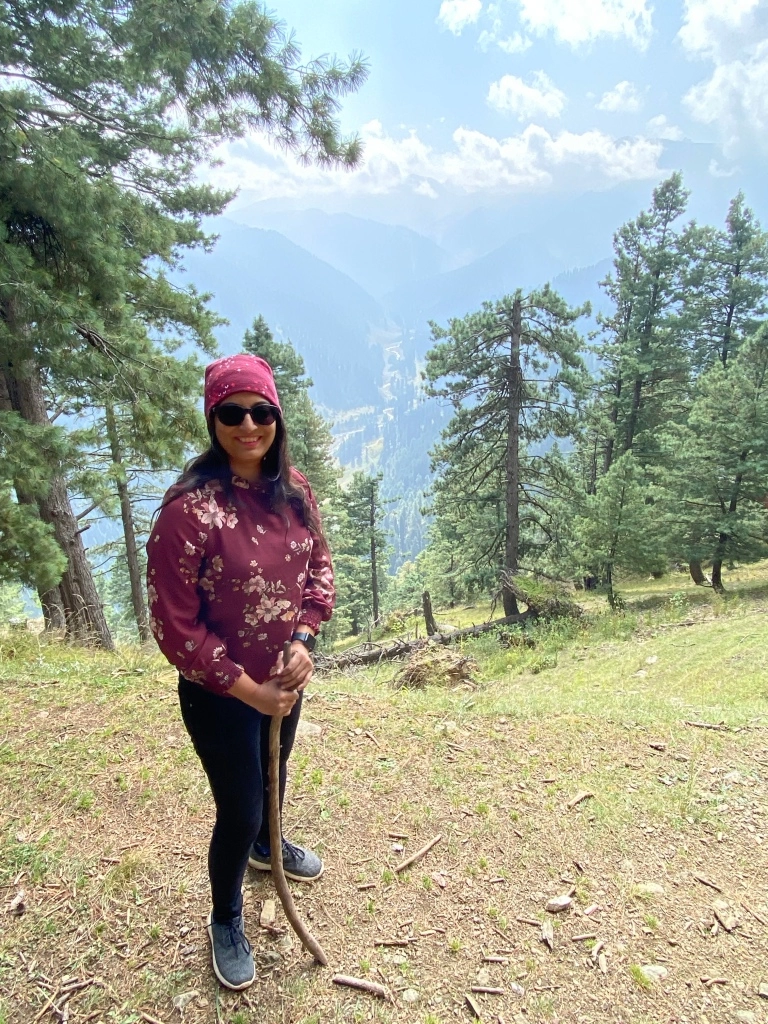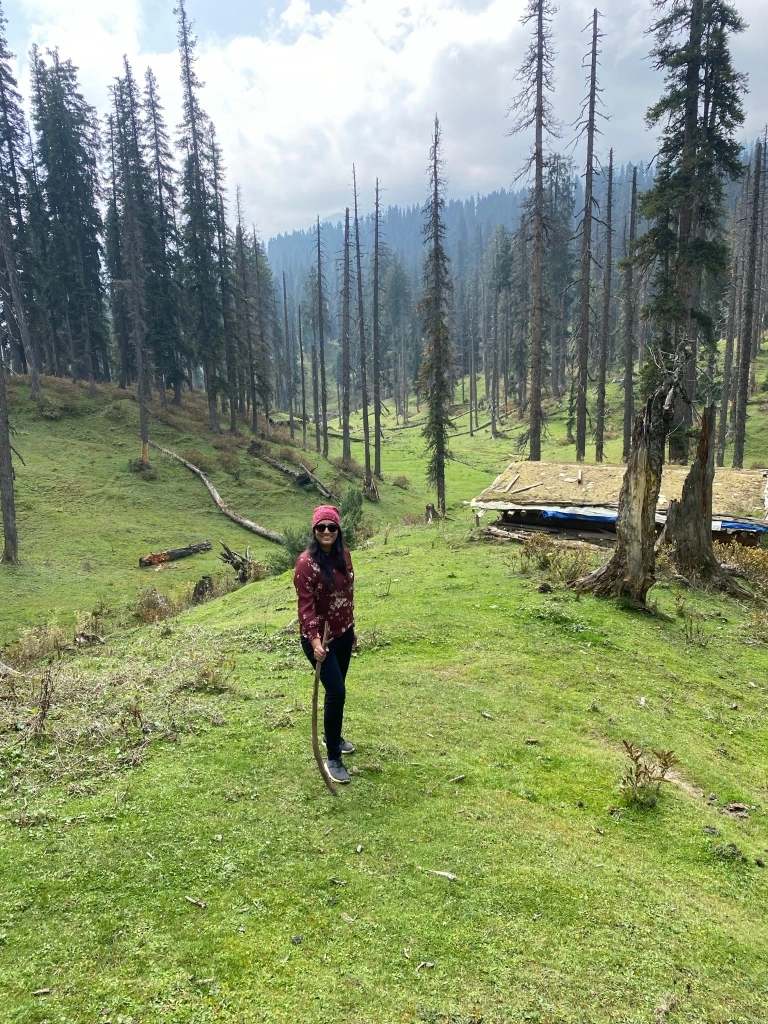 Tip - this trek wasn't a known trail. We would have never found it on our own if it wasn't for a local. We were the only ones on that path and hence this truly was the off-beaten route. Wouldn't recommend it if you suffer from breathing difficulties. This needs some level of fitness since the distance is almost 3-4kms.
We reached the gondola ticket centre around 12:30pm to find it highly crowded and long queues to ride it. Mansoor bhai then recommended visiting Buta Phatri which was another site. We hadn't planned for this but it did sound quite cool and decided to see it. One thing to note - all the taxis from Srinagar or anywhere else only go to the entry point of the town eg: Gulmarg. To sightsee within Gulmarg you need to hire their local taxi. All the taxi drivers have a union and quote rates of 4000-5000Rs for the 15mins drive to Buta Phatri. We bargained with our guide and kept a final price of 3000 Rs. He got us a cab and we set off.
2. Visit Buta Phatri
Buta Phatri is the last village on the India side situated about 3kms from the LOC. This is completely controlled by the Army and was closed for tourists for almost 22+yrs. It has recently opened up and invites a lot of tourists coming to Gulmarg. You will continue to see heavy army presence through the hair pin turns unto the entry point. You need to deposit a Govt ID proof at the entry point and collect it on your return.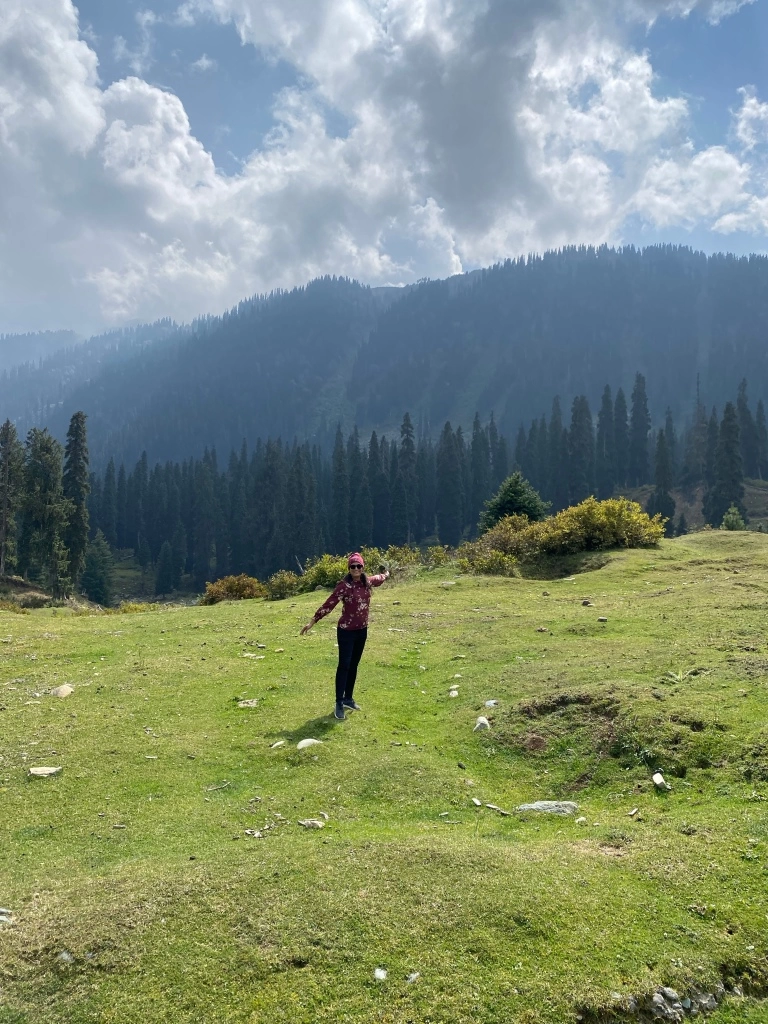 When we reached Buta Phatri, the view that meets the eye is indescribable! Stand aside Switzerland, this place this sheer, untouched beauty. To go around Buta Phatri you can hire a horse; they will tell you it's 3km etc; but we just decided to walk and its hardly 1 or 2kms round about. The natural beauty of Kashmir is here - the green meadows, the pine trees on the mountains, simply magical. You will see the landscapes dotted with huts of the Gujjar tribes. On the other side of the mountain is Pakistan and we could see a station on a mountain and were told Pakistan starts from there. Given Buta Phatri is an army training area you can also hear the firing of gunshots echoing through the valley. Pictures are prohibited close to the army base. Any Mobile network does not work in Buta Phatri.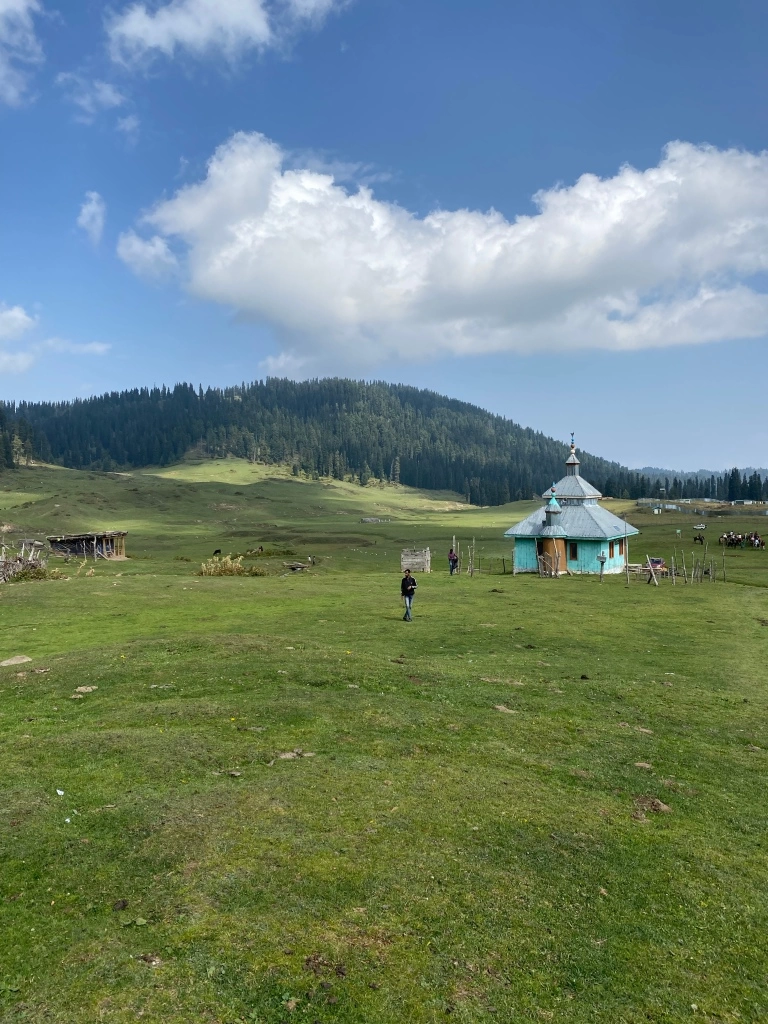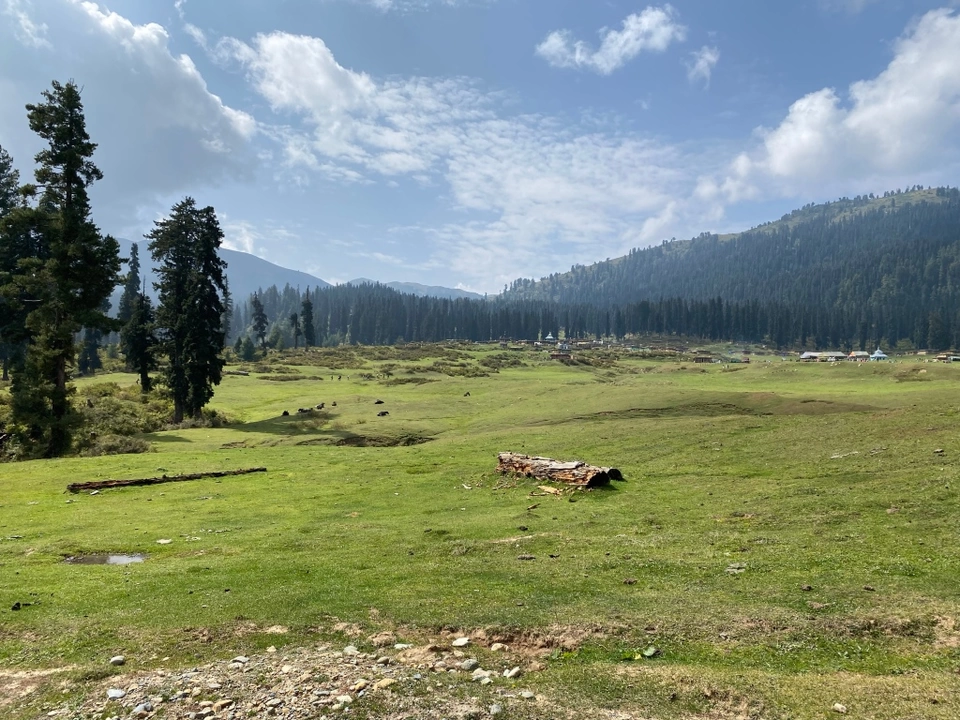 We spent some time walking around, clicking pics and then started back to the gondola rocker centre. En-route we stopped to climb a small hill to find a lake on top of it. No one knows how the water got there.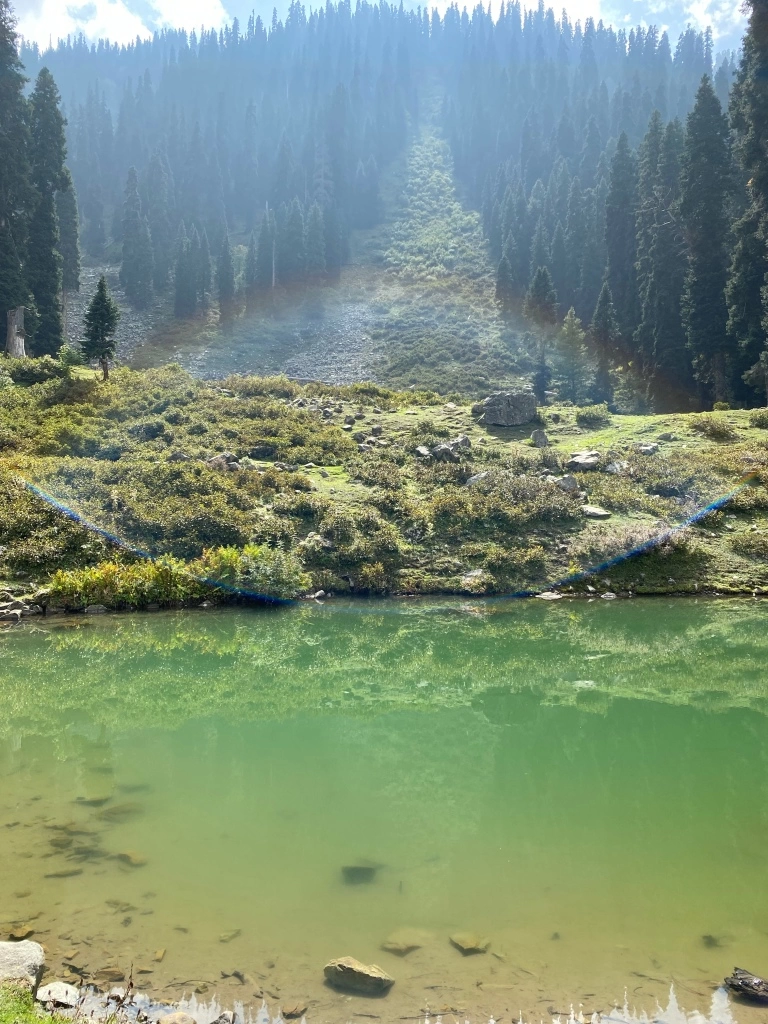 3. Gondola ride - The gondola is a cable car which connects two mountains in phase 1 and phase 2. This 10-15mins ride to each phase provides some stunning views of Gulmarg. Unfortunately the Phase 2 was under repair and was closed. This meant we couldn't go to Alphatar lake either. But that was okay! We now purchased our gondola ticket (740 Rs ) for Phase 1, got into the queue and into the car - and man are the views amazing! The Phase 2 tickets can be bought at the same ticket center and cost an additional 950 Rs.
We reached the end of phase 1 which is the top of Kondgori mountain and that opens into a lush meadow. I ran around the meadow like a cat finding an open area and made Bharath (the husband) click an abundance of pics. We were famished at the end of it and were happy to walk to the tents there serving hot maggi, tea, kahwa, pulav, chinese and what not. We had a kashmiri pulav, maggi and kahwa and it was divine! Especially with the view it came with! There is no mobile network on the top of Phase 1.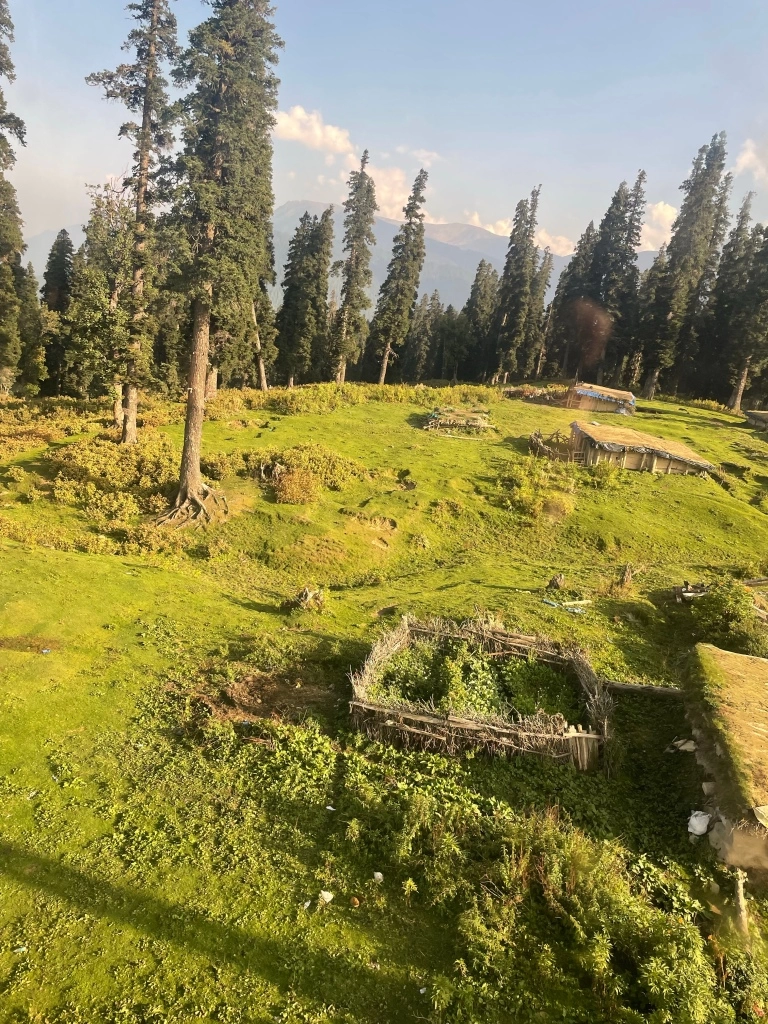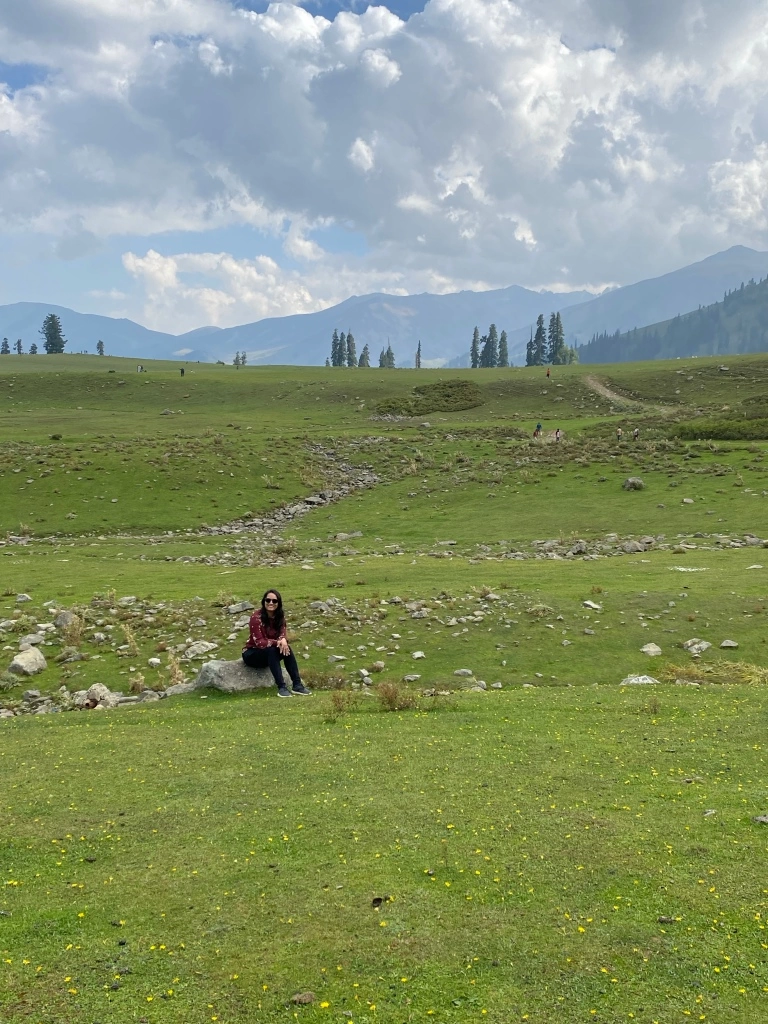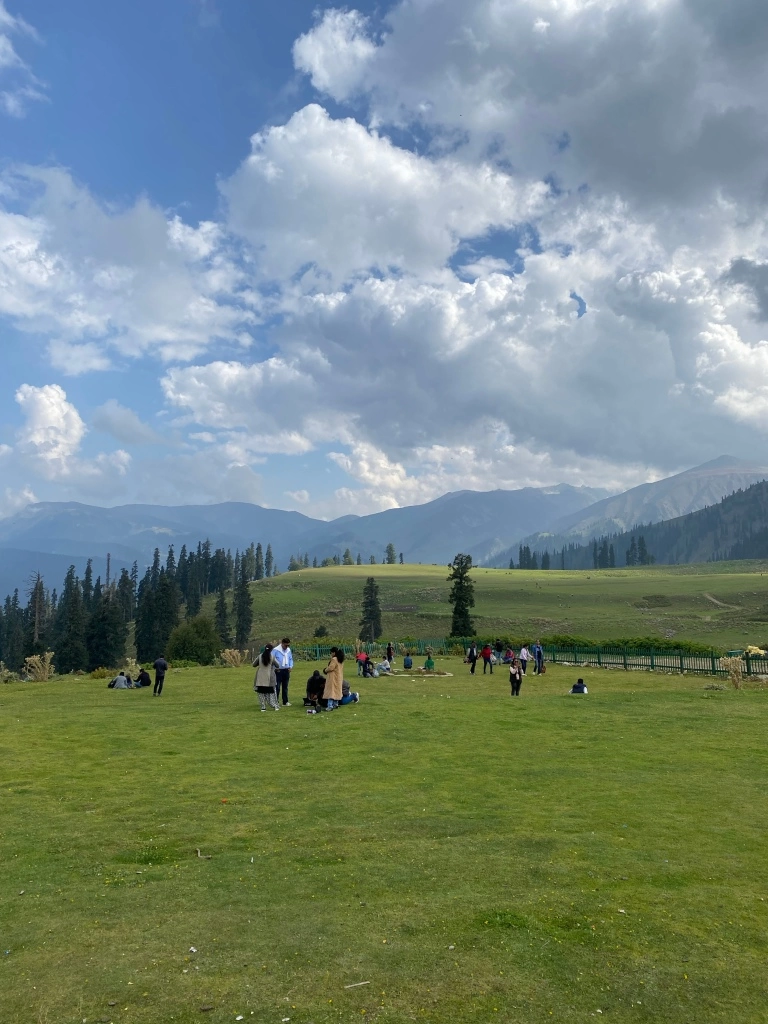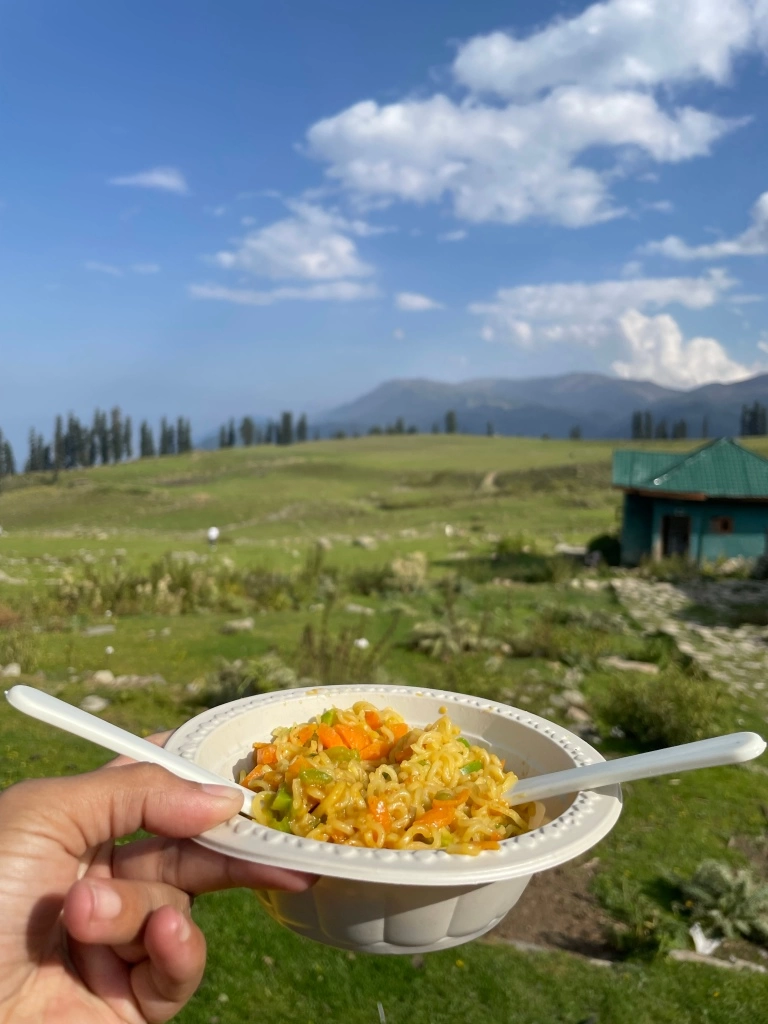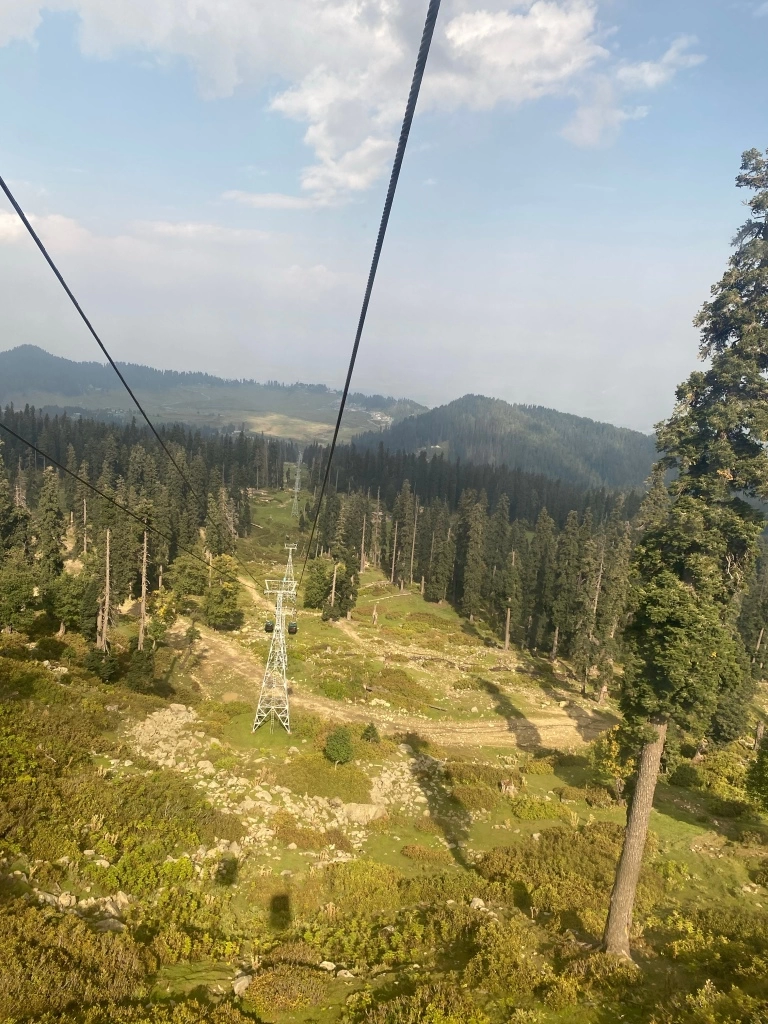 We caught the gondola back to base feeling very content with how the day had panned out. We thanked Mansoor bhai profusely, including giving him more than the guide fee he quoted and he happily accepted the money without even counting it! We bid goodbye to the glorious landscape of Gulmarg and started back to Srinagar, taking back with us memories of one amazing day!
Tomorrow .. Pahalgam!
Tips - I would recommend taking a guide. Seeing a place from the eye of a local, is something altogether. Check if your houseboat has a tie-up; its the best way to ensure you get a good price. The Gondola ride is usually crowded in the morning and by afternoon the crowds reduce. Weather can change at any time and carry a jacket.
Travel Responsibly & Mask Up!
Like | Follow | Share
More Travel Stories on Instagram @curiousboho