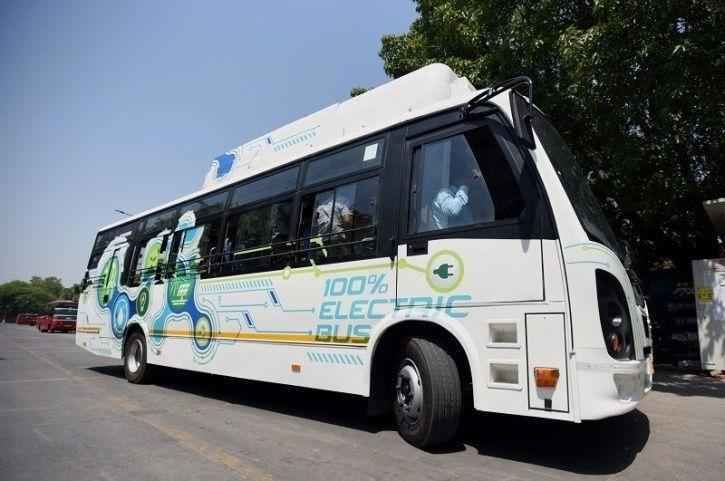 As a part of their trial run, the Jammu and Kashmir State Road Transport Corporation (JKSRTC) has started operating their recently procured electric buses from Jammu Railway Station to Katra. The zero-emission buses which will run on an experimental basis on this 60 km route starting this week and cater to Vaishno Devi pilgrims.
As per officials from the state transport corporation, they have launched 20 buses each for Jammu and Srinagar as of now. These 20 electric buses are a part of the corporation's plan to introduce a total of 40 such buses in the region if this trial run is successful. These additional buses will then be procured from Tata Motors as a part of the deal.
With a seating capacity of 30-32 people, these buses can be customised as per the state's requirement of the seating arrangement. These buses will cost roughly around Rs 1 crore each and will be procured under the Faster Adoption and Manufacturing Hybrid and Electric Vehicles (FAME) scheme. While 60 percent of the cost will be borne by the centre, the rest will be paid by the state government. Branded as the "New Horizon Vehicles", they will be manufactured in Karnataka.
The buses will be equipped with all the latest features like GPS tracking monitors, CCTV cameras, emergency doors and panic buttons on every seat. Additionally, Tata Motors will be responsible for training all the JKSRTC drivers to ensure smooth operations.
The environment-friendly initiative has been well received by pilgrims travelling to Vaishno Devi who are hoping for a smoother and greener ride henceforth.
What do you think of this initiative? Share your views with the travel community on Tripoto.
Check out videos and more on Tripoto's YouTube page!