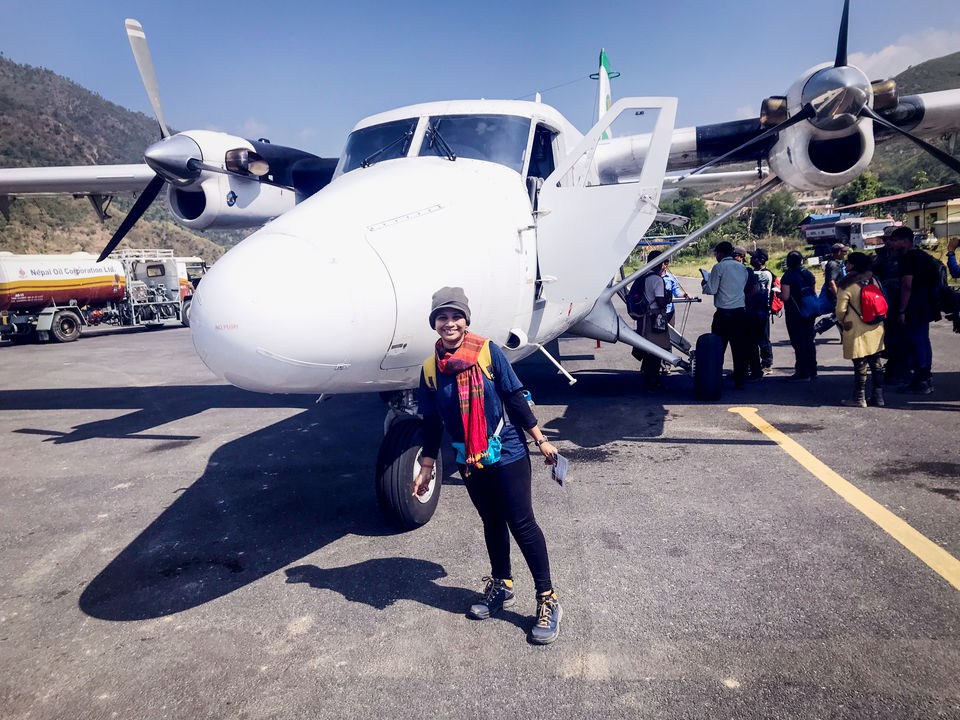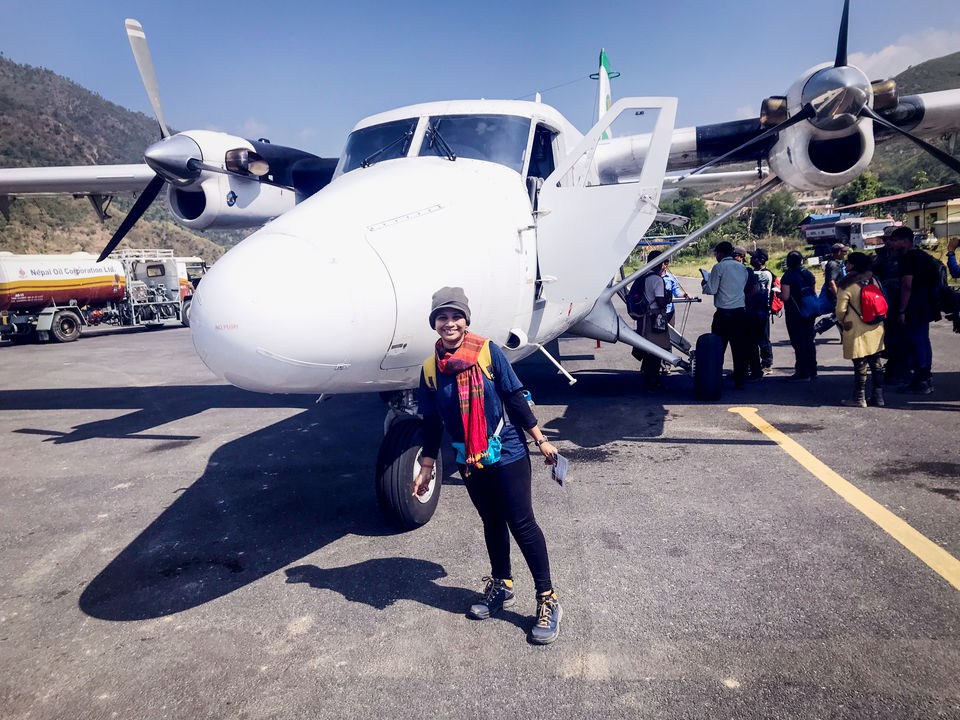 Life is an adventure, but there are certain adventures that makes you feel alive.
A flight to Lukla is one such experience, not just because its one of the most dangerous airports in the world, but also because of the scenic beauty that the Himalayas has to offer.
Usually, people take flights from Kathmandu to Lukla (where the trekking starts from), but fate has different ideas for us.
After waiting for almost 7 hours and still not able to find a flight, our guide decided to take us on a mini adventure to Ramechap.
As promised, the gut twisting and bone crushing bus journey will fill every part of your body with adventure. Once you reach Ramechap, there is only one thing you want to do, rest. So we rest.
Another day, another adventure, more exciting than the previous.
Getting a flight from Ramechap hasn't been challenging, but the flight to Lukla was.
For a curious mind, a peek into the cockpit or a glance through the window is an impossible choice to make,that is untill you see the runway.
The Runway is a result of necessity and commonsense; short and slant.
Hidden between the mighty himalayas, it does look like a gateway into a new world.
As you approach the runway, your heart starts pounding and your mind goes crazy, wondering how are we gonna make it.
What if we are too fast or too slow??
What if there is a sudden gush of winds??
What if the visibility goes zero??
And million other questions will cloud your judgement, and before you realise, you are shaken back to reality by the touchdown.
As the pilot taxies the plane to its designated place, you can't help but look at the pilots with a new sense of pride, and they deserve every bit of it.
Once I stepped out of the plane, the cold breeze filled my lungs, and cleared my mind.
I was ready.
https://www.instagram.com/tv/CHNBClepnWN/?utm_source=ig_web_copy_link