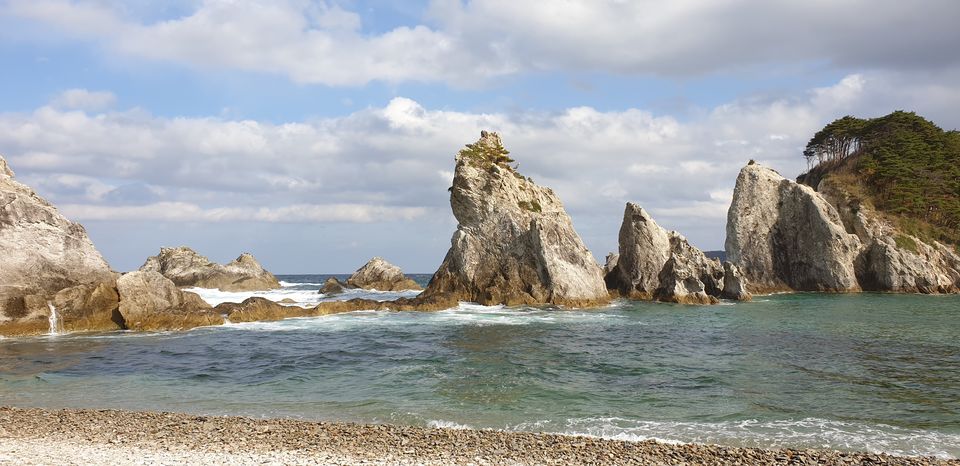 Japan is beautiful. Its natural landscapes, scenic beauty and convenient transportation makes it a dreamland for travelers. Majority of the tourists who come to Japan explore Tokyo, Kyoto, Osaka, Okinawa or maybe Hiroshima. But Japan is much more than that. In November 2020, I visited two prefectures in the Tohoku region (Northern Japan) namely Iwate and Aomori.
Day 1 (Geibekei Gorge and Chūson-ji Temple)
We boarded our Shinkansen (Bullet train) at JR Tokyo station and got off at Ichinoseki station. From Ichinoseki station we boarded a train for Geibikei gorge. After reaching the gorge at the entrance, we bought our passes for the Geibekei boat ride. In the 90 minutes boat ride, they took us to the other end of the gorge explaining about the relevance of the place etc (All in Japanese :P) and then left us there for 10 minutes. In those 10 minutes we clicked pictures and threw wish stones at a distant natural cave which were sold at 100 yen each (it is said that if you are able to throw the stone in the cave your wish will be granted :D). Then, we backtracked the same route and returned to the gorge entrance marking the end of the boat ride.
After that we went back to the Ichinoseki station and took a train for Hiraizumi station. From Hiraizumi station you can either take a bus, or rent a bike or walk to the Chūson-ji temple.
Chūson-ji is a buddhist temple listed as a UNESCO World Heritage Site. The temple premises was beautiful, and the Autumn colors added to its beauty. We had our lunch at a restaurant in the market area around this temple.
For vegetarians: You can find 2-3 vegetarian options at this place.
After visiting Chūson-ji temple, we boarded the bullet train for Shin-Aomori station.
Day 2 (Trekking along the Oirase stream)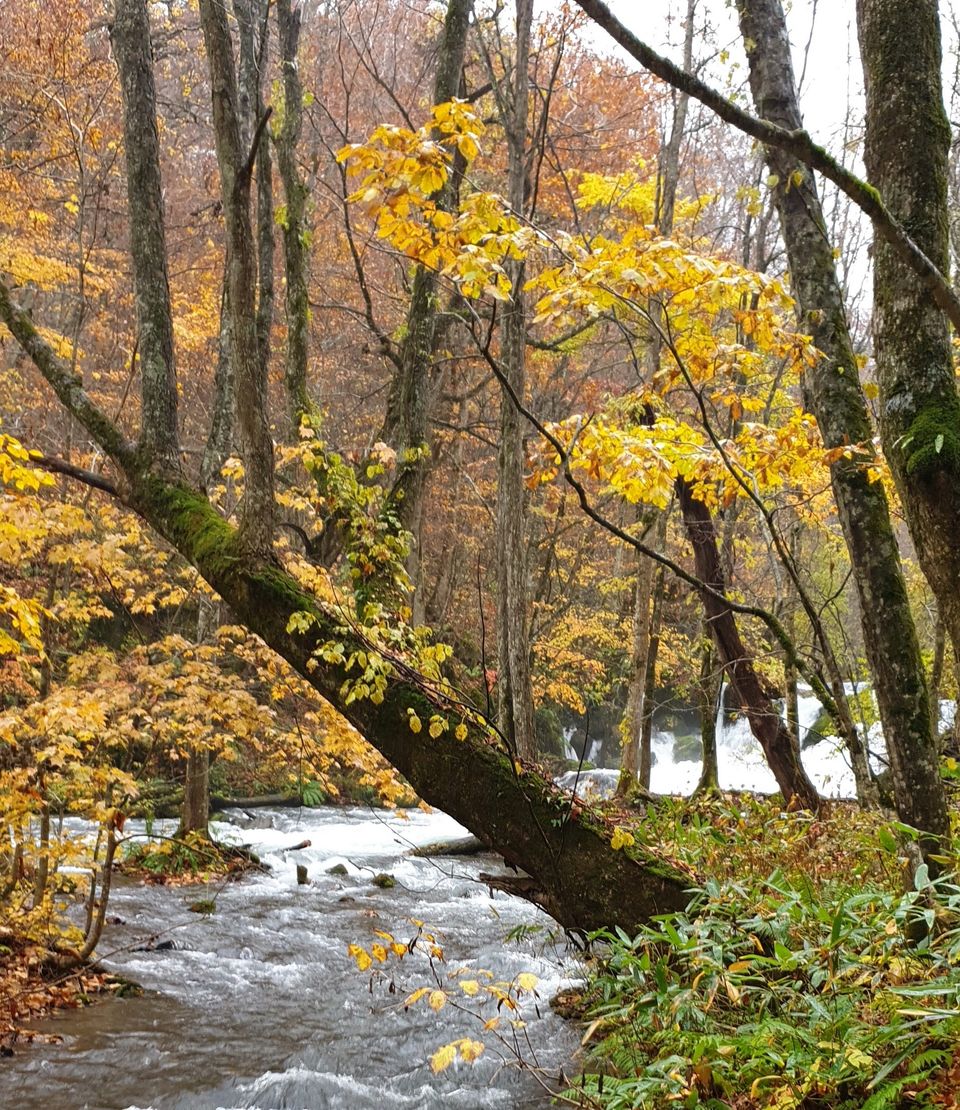 Oirase gorge is one of the most beautiful places I have seen in Japan. We spent an entire day trekking along the Oirase stream. We took a bus from Aomori station till Ishigedo bus stop and then, trekked along the Oirase stream. You can also choose not to get off at Ishigedo and view the entire stream from the bus. We trekked back to Ishigedo station and had some snacks.
For vegetarians: This place had just 1 restaurant and that too did not have any vegetarian dish. It is better to carry food items to this place if you are a vegetarian.
The buses between Aomori and Ishigedo are infrequent, so we took the second last bus back to Aomori from ishigedo station.
Day 3 (Jodogahama beach)
Jodogahama beach also called the "Pure-land beach" is listed among Japan's 100 Best Beaches. It is a series of rock formations along the coast of Miyako Bay in the city of Miyako in Iwate prefecture.
We took a bullet train from Shin-Aomori station to Morioka station. From Morioka station we took a bus to Miyako. From Miyako we took another bus to Jodogahama beach. The time to reach Jodogahama was long but after witnessing this beautiful beach all the time spent in reaching this place felt worth the hassle. The beach does not have any entry fee. However, the 45 minute cruise ride and a 20 minute boat ride to blue cave are paid services. We had "sweet corn" from a restaurant nearby as that was the only vegetarian item available.
For vegetarians: No vegetarian dishes are available. Better to bring food/ snacks along with you.
Being in the outskirts, this place also have less frequency of buses and we managed to board the last train to Morioka station. From Morioka we boarded our bullet train for Tokyo station.
In all it was an amazing trip and I would conclude this article with this amazing quote:
"There's a whole world out there, right outside your window. You'd be a fool to miss it." – Charlotte Eriksson
P.S. : Shinkansen (Bullet train) is expensive in Japan. It is advisable to use tourist travel passes.