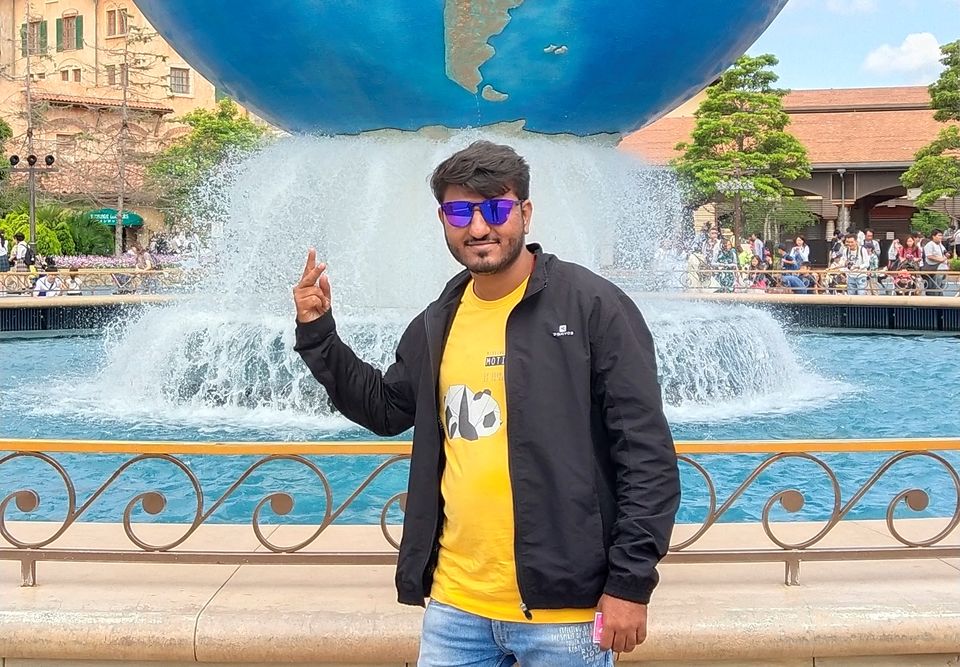 I had around 5-6 international trips before this but this was one of my most memorable trips of all. I and my friend always wished to visit one of the unusual, incredible & unique tourist locations. While considering many tourist locations and lots of discussions we found Japan more alluring than others. It was a 5 day trip but the experience we had here was just enthralling.
Day 1: Sensoji Temple - We decided to explore the local sightseeing and took a tour of Sensoji Temple. The Ancient Buddhist temple is located in Asakusa is very enlightening. At the entrance of the temple is the huge gate which is known as " Thunder Gate" which imposes a huge Buddhist structure featuring paper lantern in red and black colors to reciprocate thunder & lightening.
Day 2: Tokyo Disney Resort – Disneyland is a 115-acre theme park once such place can also be said as a Joy Park. The rides here are very happening and stunning. It brings out the kid in you, the joy we experienced as a kid when we such rides. This park has boats, cruise, train, and Skybus to move around internally. Tokyo Disney Resort is divided into two parts :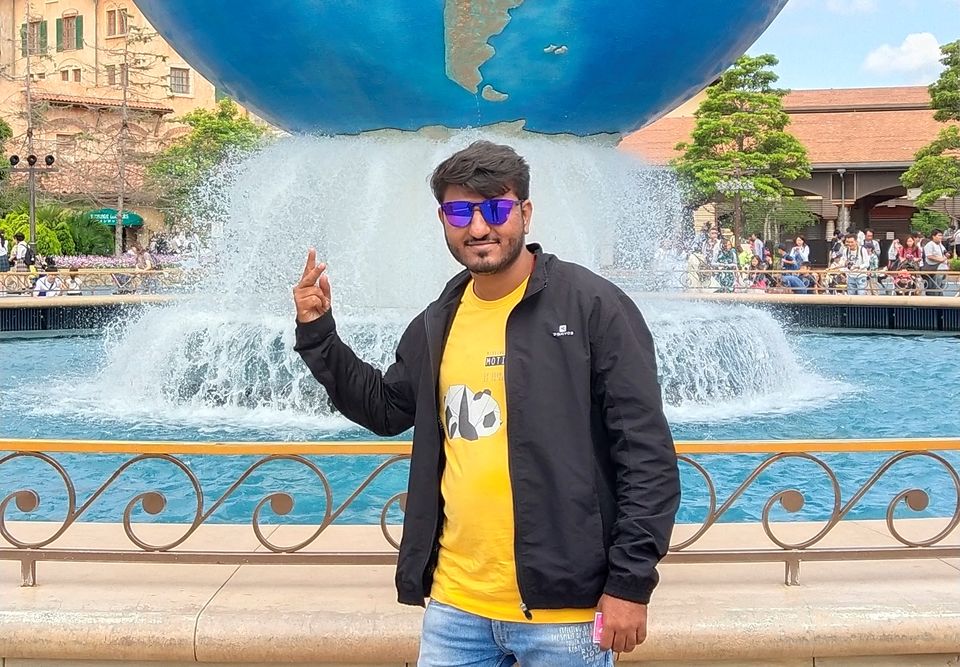 Day 3: Tokyo Tower & Shopping Day – We took this day as a little lazy day because of the tiredness of Disneyland. We visited Tokyo Tower second tallest structure and is inspired by the famous "Eiffel Tower". It has museums, shops, and restaurants and the observatory deck at 150 meters. This tower is painted in white & orange and is painted every 5 years and it takes a year to complete the painting and 2019 was a year of painting so we couldn't explore more of it.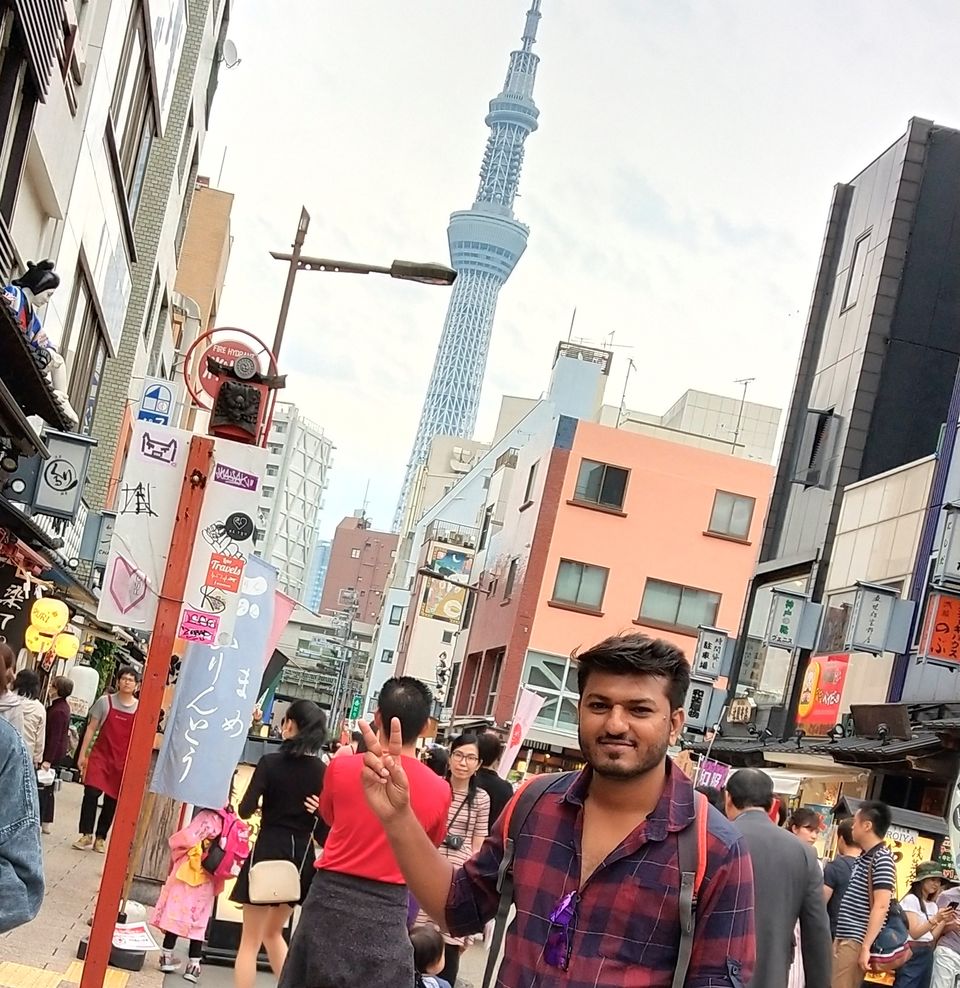 Day 4: Mount Fuji – The most adventurous and exciting day of the entire trip was visiting Mt. Fuji. We booked a day tour to Mt. Fuji a seat - in - coach tour which covered pick up from hotel and drive over to Mt. Fuji. We reached till the top of Mt. Fuji at 12,389 ft It was like heaven there. The chilling cold was experienced there.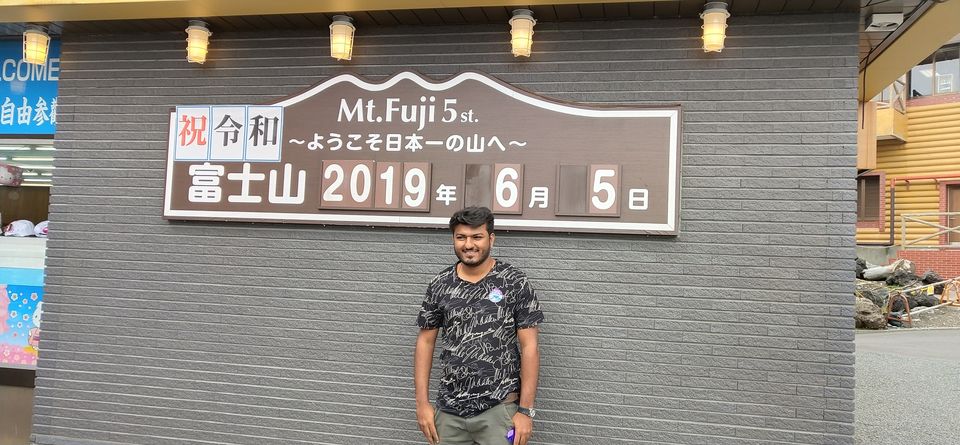 Next was a boat ride & Cable Car to reach Hakone Pass. Hakone Pass gave us a thrilling experience of viewing the mesmerizing view of the outskirts of city. There was also a market place to buy souvenirs and local stuff. While returning we were dropped at Odawara Metro Station and from there we returned by Bullet Train to Tokyo Station.
Day 5: Return to India – Finally the journey comes to an end. The most impressive city I have ever visited. We took a bus from Asakusa to Ginza bus station and from there Tokyo Airport.
Tips
• Tokyo city is in the middle of Haneda Airport & Tokyo Airport you can take a flight whichever is cheaper.
• Bus Tickets are available at the airport.
• Internal Travel is very costly preferable to take metro trains.
• Good Connectivity of Metro Stations which helps to move around easily.
• Local Sim card is very costly but the best part is Wifi connectivity which is very good everywhere. Avoid buying the local sim card if your stay isn't longer.
• Asakusa, Ginza, and Tokyo city are the market areas. It is advisable to have a stay here.
• Vegetarians might face an issue for food. Advisable to carry some snacks from the home country.
• Disneyland has a express queue for rides which is available at no extra cost.
• It's advisable to reach Disneyland Resort 15 minutes before the opening time.
• Carry warm clothes if you visit Mt. Fuji.
• Cable Car from Hakone Pass has the last ride at 4 pm.
• Don't miss to experience a ride in a bullet train. It halts only at main stations.
• We took a bullet train while returning from Mt. Fuji - Nearby metro station Odawara.
• Odawara Metro Station to Tokyo Metro Station took 34 minutes journey which normally takes around 1 hrs 23 minutes.
• There are three cities to be explored in Japan – Kyoto, Tokyo, and Osaka.
• Plan to visit during Cherry Blossom.
All these was incomplete without having a valid visa to Japan, Fly For Holidays had processed my Japanese Visa and they asked Following list of documents to process Japan Tourist Visa
1. Original Passport
2. 2 Photographs
3. Visa Form
4. Cover Letter
5. Day Wise Itinerary
6. Leave Letter
7. Income Tax Returns
8. Bank Statement
9. Hotel Bookings
10. Air Ticket
There is a five-storey pagoda in the main hall which is devoted to Kannon. The unique feature there was they threw plenty of coins into Donation Box, unlike we Indians where we swiftly put in the box. Also, they don't bow to God instead stand in respect in front of him showing their true faith & sincerity towards God. We came across the garden in the temple grounds designed in Japanese style where there was a huge pond within the garden walls with colorful fishes.
Nakamise-Dori a street while approaching the temple has around 89 shops that sell souvenirs, food stalls, kimono, Japanese sweets. There are many O-Mikuji stalls wherein, with the donation of 100 yens you get a chance to consult the oracle and their divine answers.
This temple also hosts the "Sanja Matsuri" festival in the late springs. The visit to this temple was in all way unique to what we have seen in our country their traditions, beliefs are different from ours and so does the culture.
• Tokyo Disneyland – Disneyland has many rides and theme parks internally. We selected on some exciting rides which included Big Thunder Mountain –wild ride, Splash Mountain- trip on a log boat, Peter Pan's Flight – Pirate Ship, Haunted Mansion- 999 ghosts, Tom Sawyer Island Rafts – Rivers of America, Western land Shooting Gallery – Shooting skills, Jungle Cruise – Mysterious Jungle are some of the rides which we thoroughly enjoyed.
• Parades - Disney Parades which we enjoyed were Tokyo Disneyland Electrical Dream lights – It takes you to the dreamland wherein we forget its reel and not real. Disney light the night – colorful fireworks show for 5 minutes.
• Tokyo Disney Sea – Disney Sea too has some amazing rides which include Turtle Talk- chat with the turtles (unique experience), Venetian Gondolas – Gondola Rides through canals, Tower of Terror – Terrific Tower, Aquatopia- watercraft ride, Mermaid Lagoon Theatre – Musical show (underwater), Indiana Jones – Crystal Skull, and Raging Spirits – Roller Coaster ride. We tried to cover as many rides as possible but this was only we could do. Almost 12 hours into this park was less to cover all the rides. Indeed a very tiring but a memorable day.
Ameya Yokocho Market – This is one of the oldest and busiest markets in Tokyo. A good place for clothes and accessories and electronic items. Some street-side stalls and small stores with plenty of local items were also a part of this market. All the things in the market are pretty cheap here a very different world compared to other parts of Tokyo city.