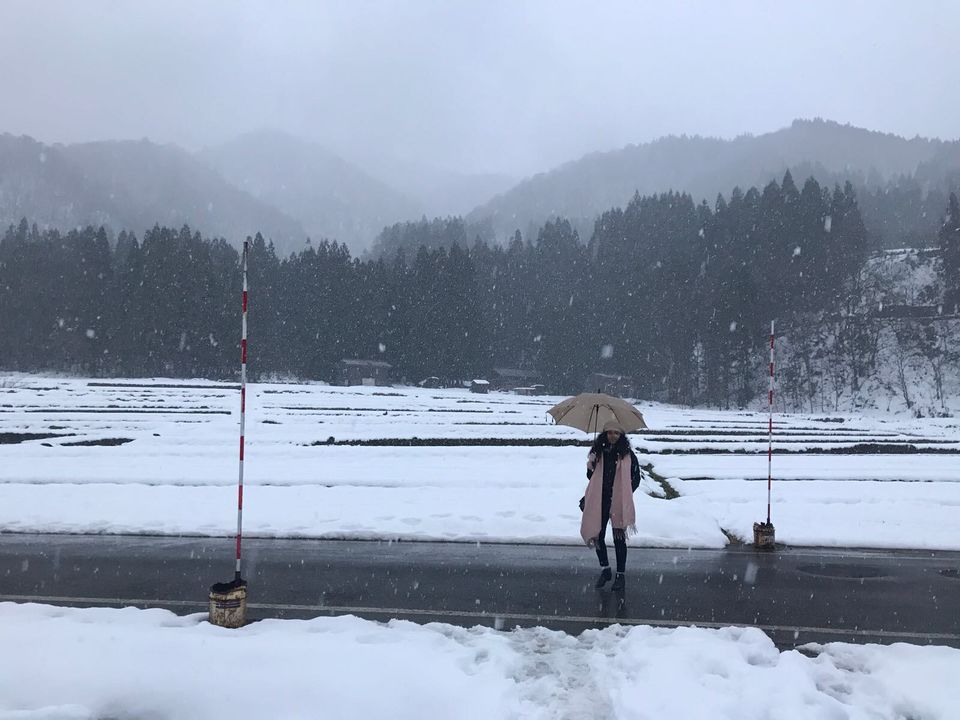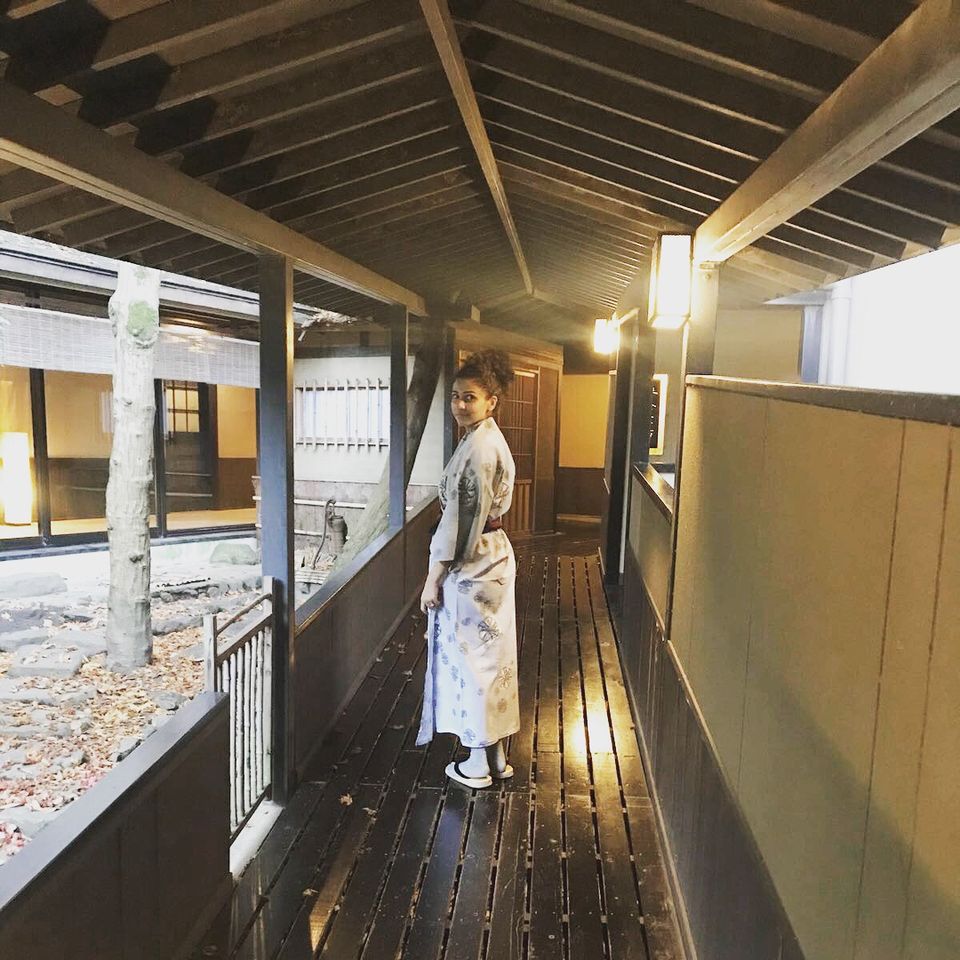 We decided to go on our honeymoon to Japan in December 2017. Almost everyone was surprised why we chose Japan? Why not? We certainly didn't wish to go the Maldives or some place where all we could do was sleep, eat and repeat.
It was almost winter when we were in Japan, but the winter had its own charm, especially less crowded and cheaper hotels. Japan is an expensive country to visit, so either you can opt to visit in the peak period and stay in hostels if you are a solo traveller and save some money or go in the off season like we did and stay in good hotels for cheaper rates!
The JR Pass (Japan Railway Pass), you can get it at the airport once you reach and choose whichever one suits you as per your itinerary. The pass is good for most Shinkansen (bullet train) rides, saving you valuable travel time. And trust me, it is totally worth the head spin you get once the train takes off!
In total we stayed there for 13 days and 12 nights starting from Kyoto, Osaka, Gero Onsen, Shirakawa-go, Takashiyama, Mt.Fuji and ending with Tokyo. This trip was a combination of traveling in the Japanese bullet trains (Shinkansen) and a road trip by hiring our own car. Man those road trips were just amazing!!! There is so much to see and cover that even 13 days felt less of time to us.
We flew out of Mumbai to Osaka and stayed at a Japanese Ryokan on on the outskirts of Kyoto in a small quaint town called Kameoka. It took us 2 hours to reach from Osaka airport to Kameoka. This was our first time in a ryokan - so we were to take our outside shoes off at the main entrance, wear the once provided by them and wear the kimonos provided by them inside the hotel. I felt like there is no point carrying your own night suits in Japan, thanks for reducing our luggage!
When you travel to Japan, you need to keep in mind that you must have at least one phone on roaming with internet connection, although you will get free wifi on streets and cafes but if you plan to go on a road trip in remote areas you won't see too many people around and GPS will be your best friend. Oh and make sure to have the Japan Rail Pass in your pocket. We bought one for just a week as we had planned to hire a car later on the trip.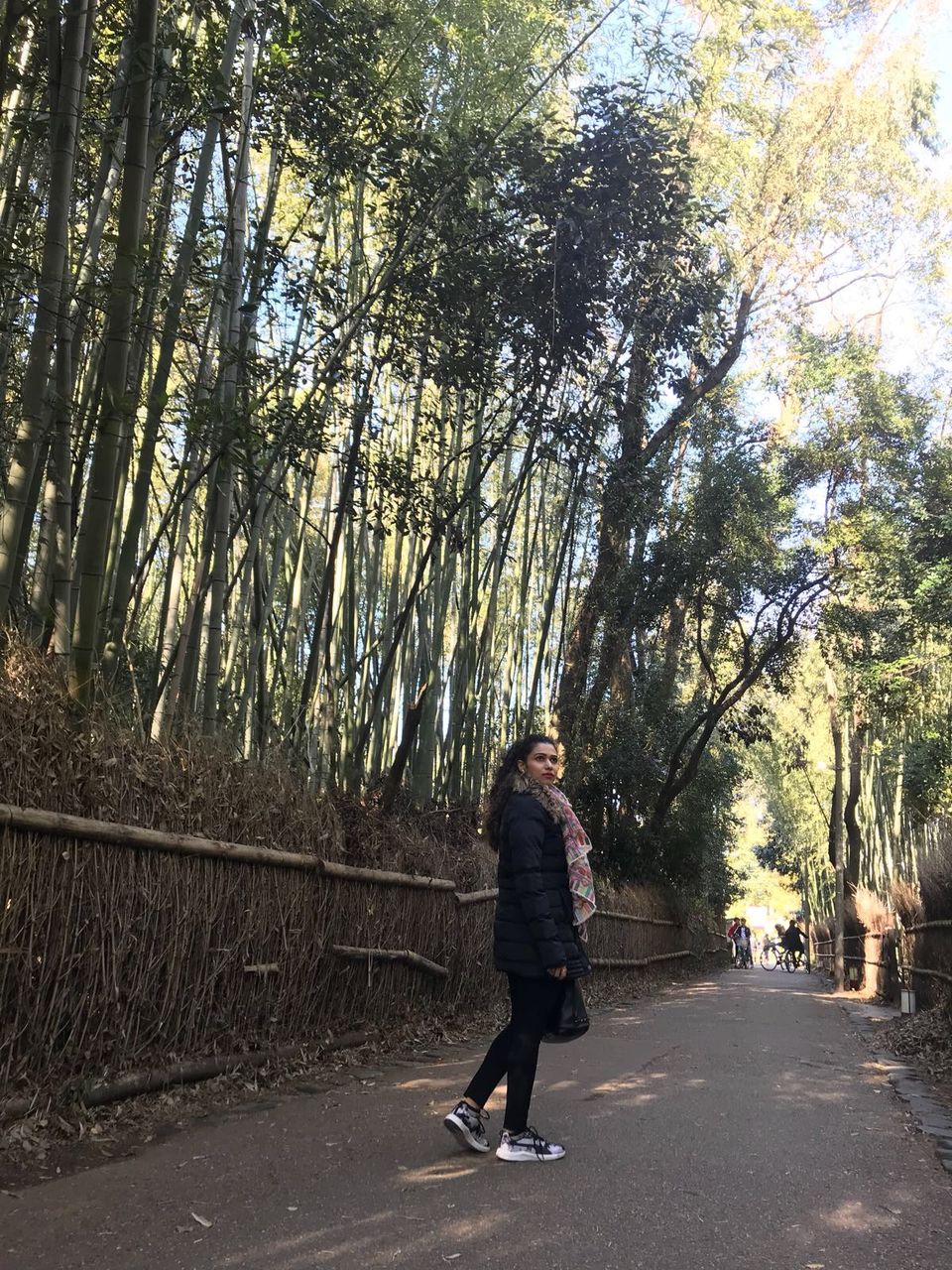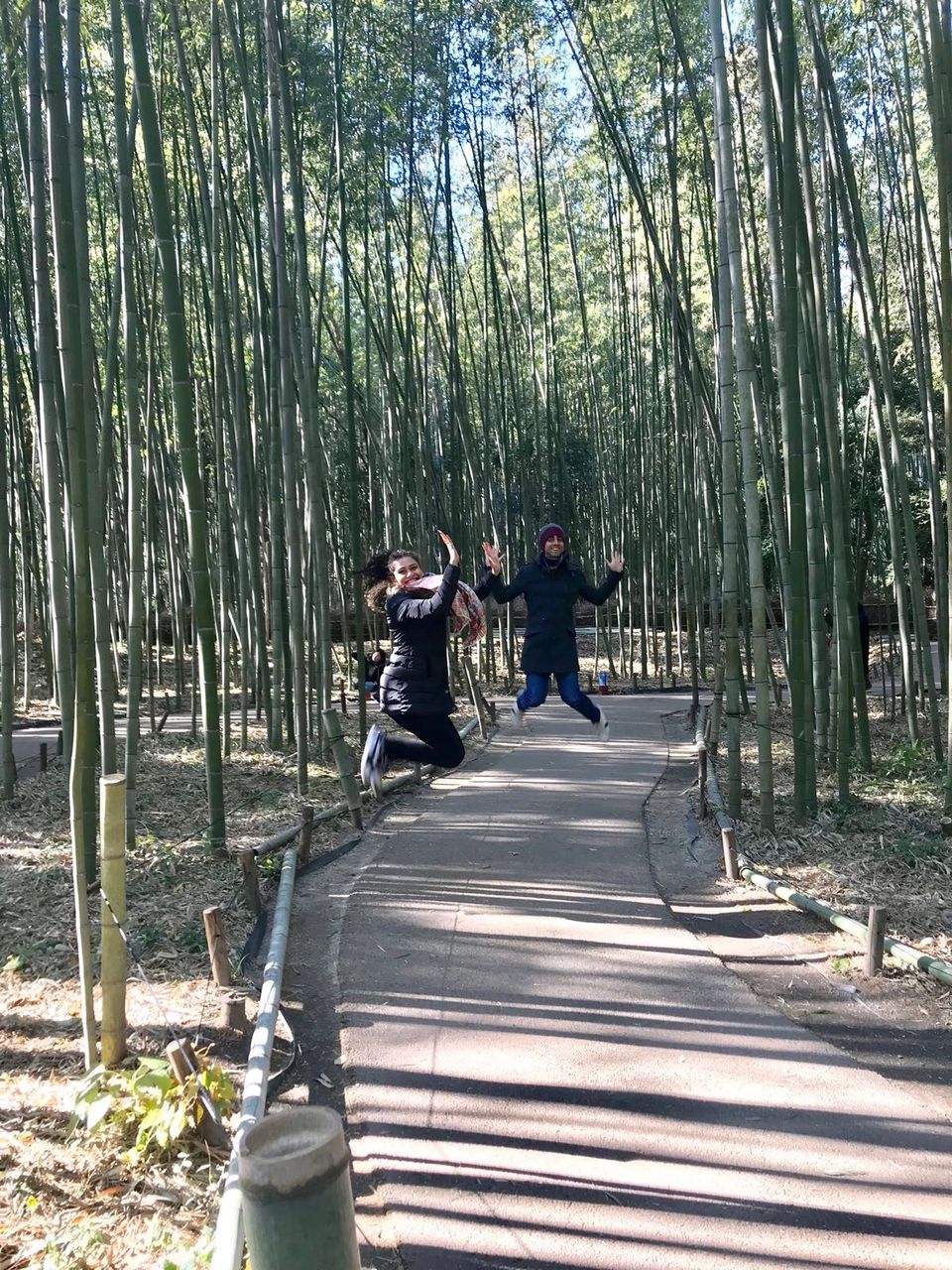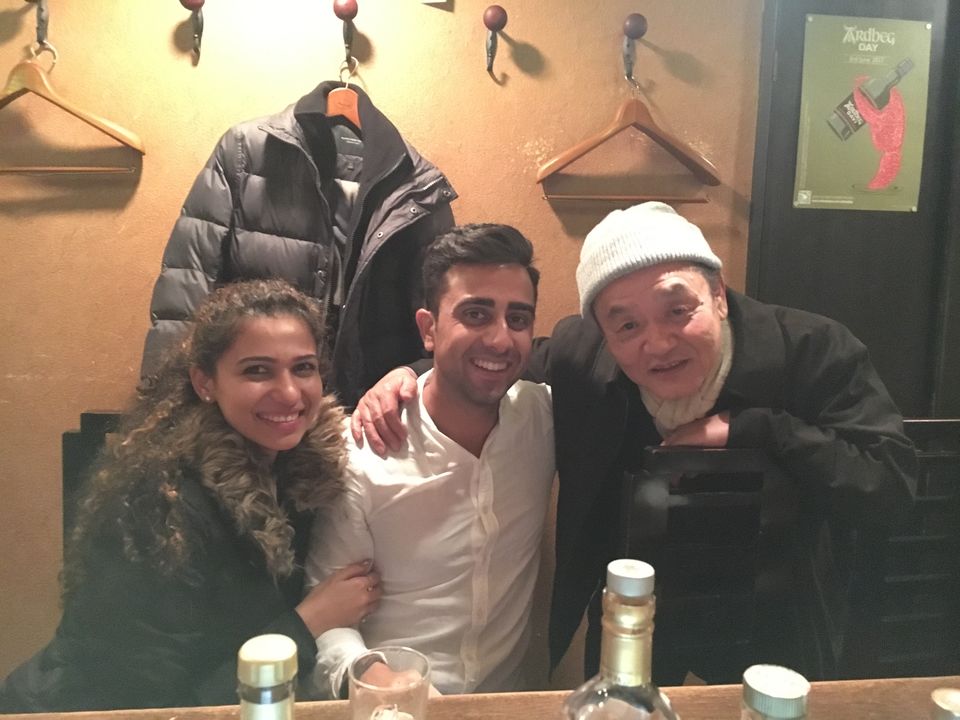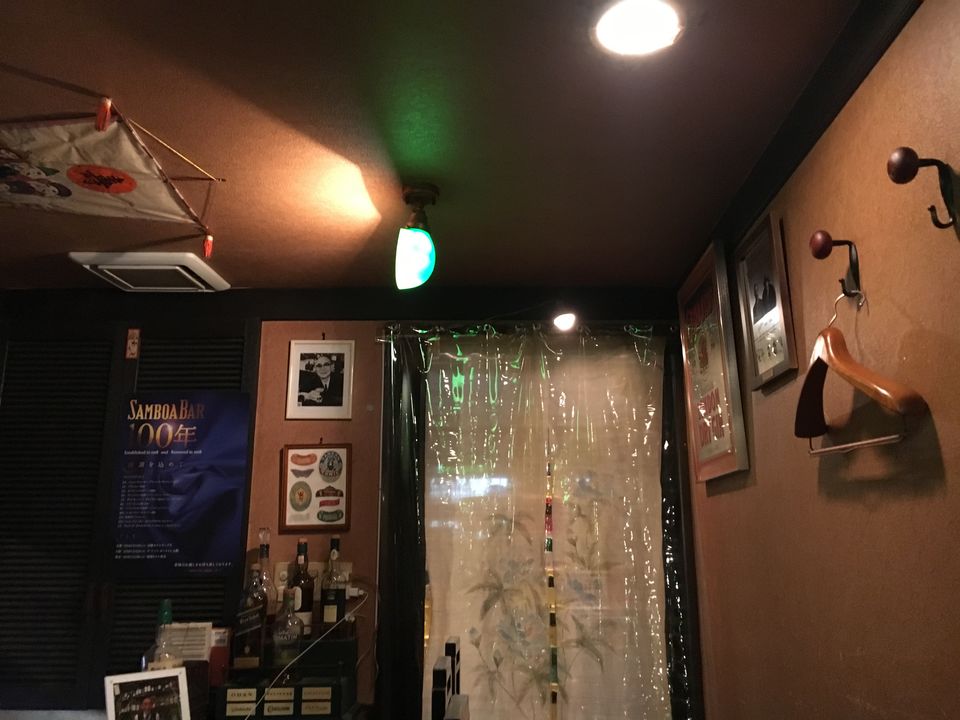 KYOTO:
Visit Kyoto for it's well-known Arashiyama Bamboo Forest, it's easy to take a train here from anywhere you are. There are many cute cafes and places to eat before you enter the Arashiyama Bamboo Forest. It takes upto 2 hours walking around and taking pictures.
Another feature of Kyoto are it's small, really tiny bars in Kyoto City. They are so small that barely 4 people can fit inside comfortably. Most of these bars are family run and very welcoming.
You may even spot the real Geishas in Kyoto if you are lucky found in the Gion district. There are day walking tours available online for Bamboo forest and the Gion district. Other attractions include the Kyoto Imperial Palace, Kinkaku-ji buddhist temple, Nishiki market, Kyoto tower and the Fushimi Inari Shrine.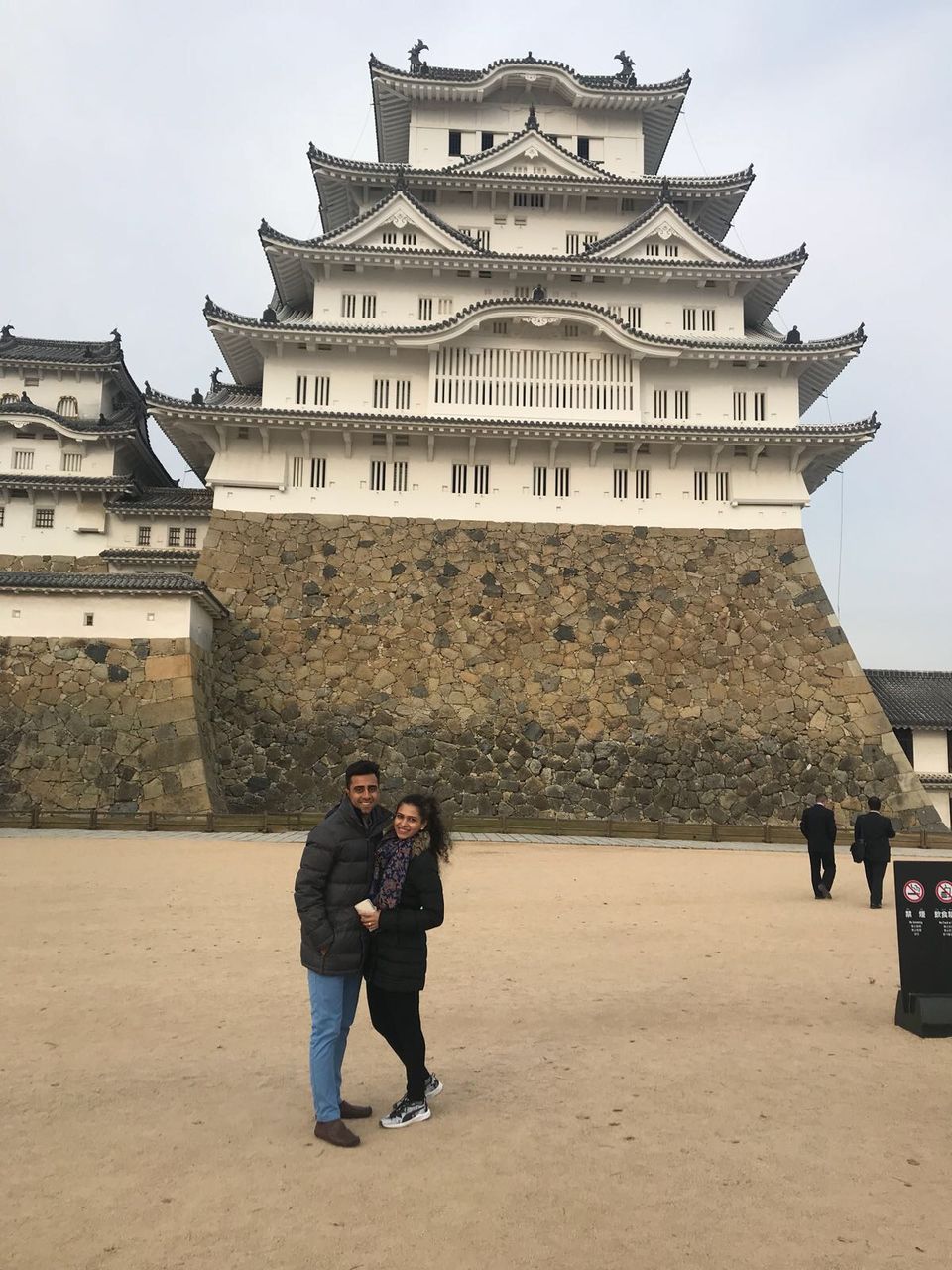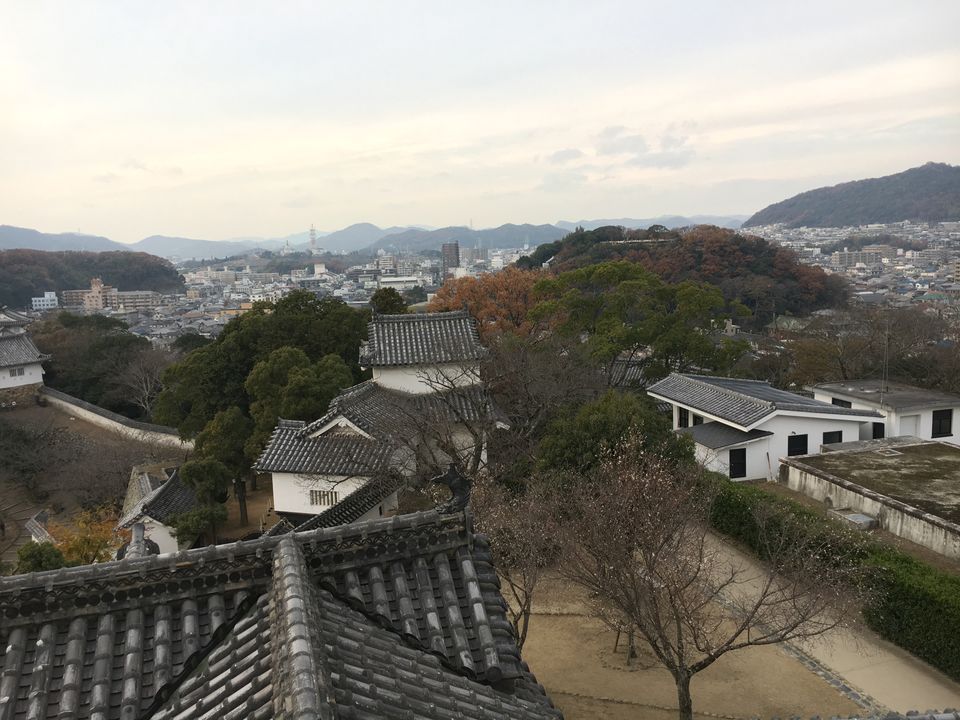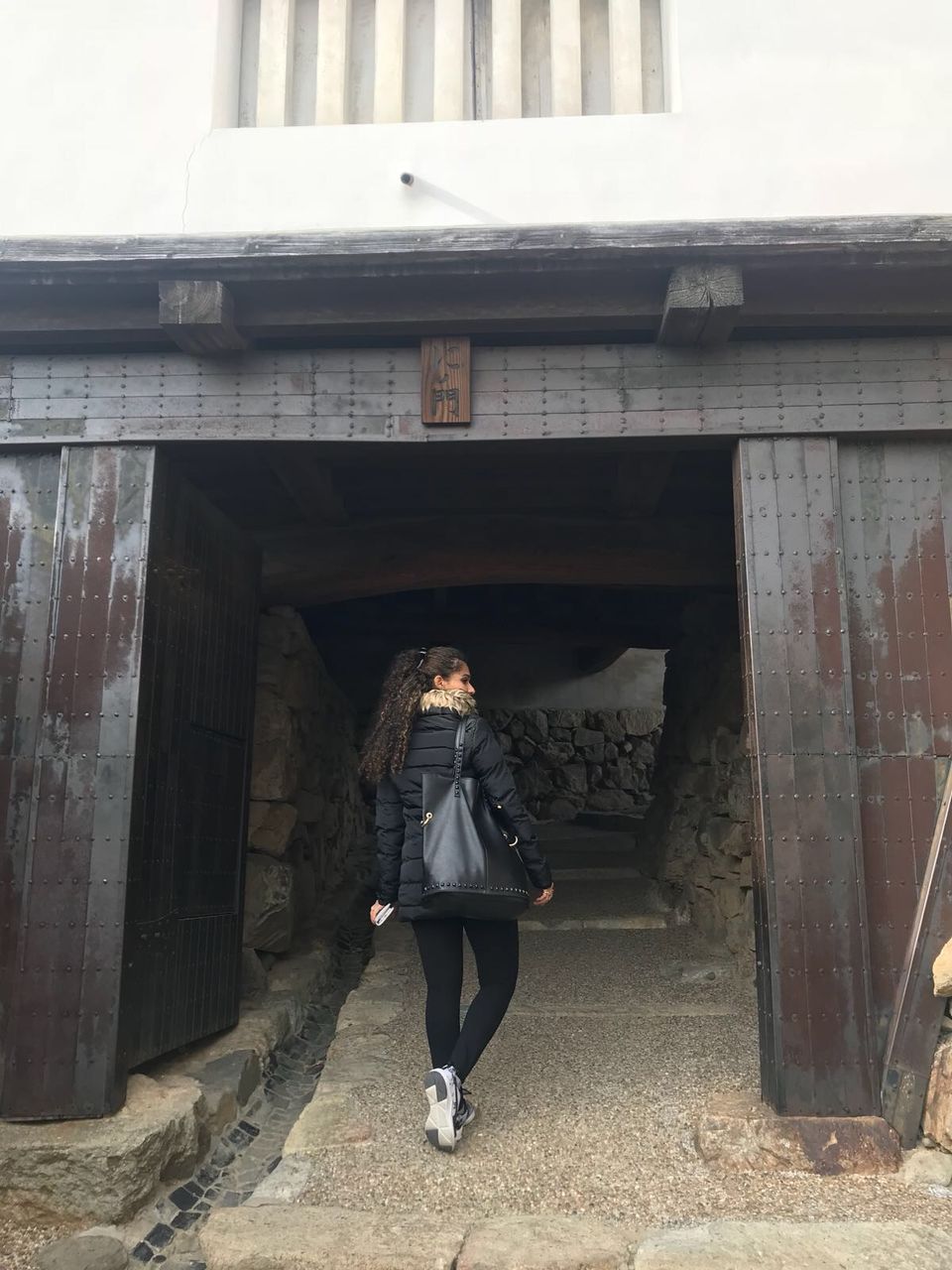 We took a day trip to the City of Himeji, to visit the Himeji Castle, Kokoen Garden and to have a look at the samurai town which is another UNESCO World Heritage Site. The train ride took is 1 hour to reach to Himeji station from Kyoto with the Hikari Shinkansen. The castle is only 15 minutes walk from the station and you can see it all along your walk coming closer to you. It took us 5 hours to explore the entire area, after which we headed to Kyoto City for evenings drinks.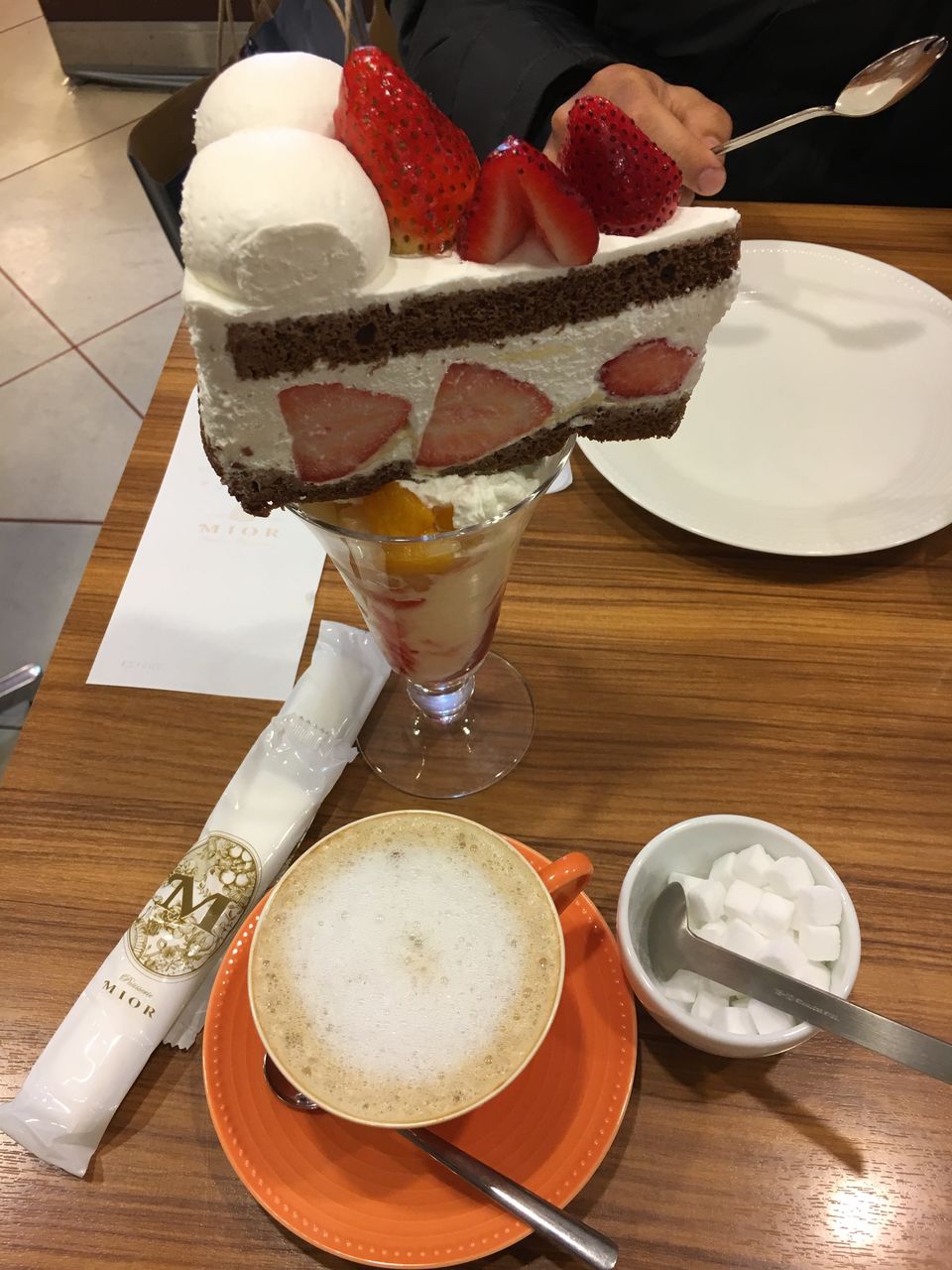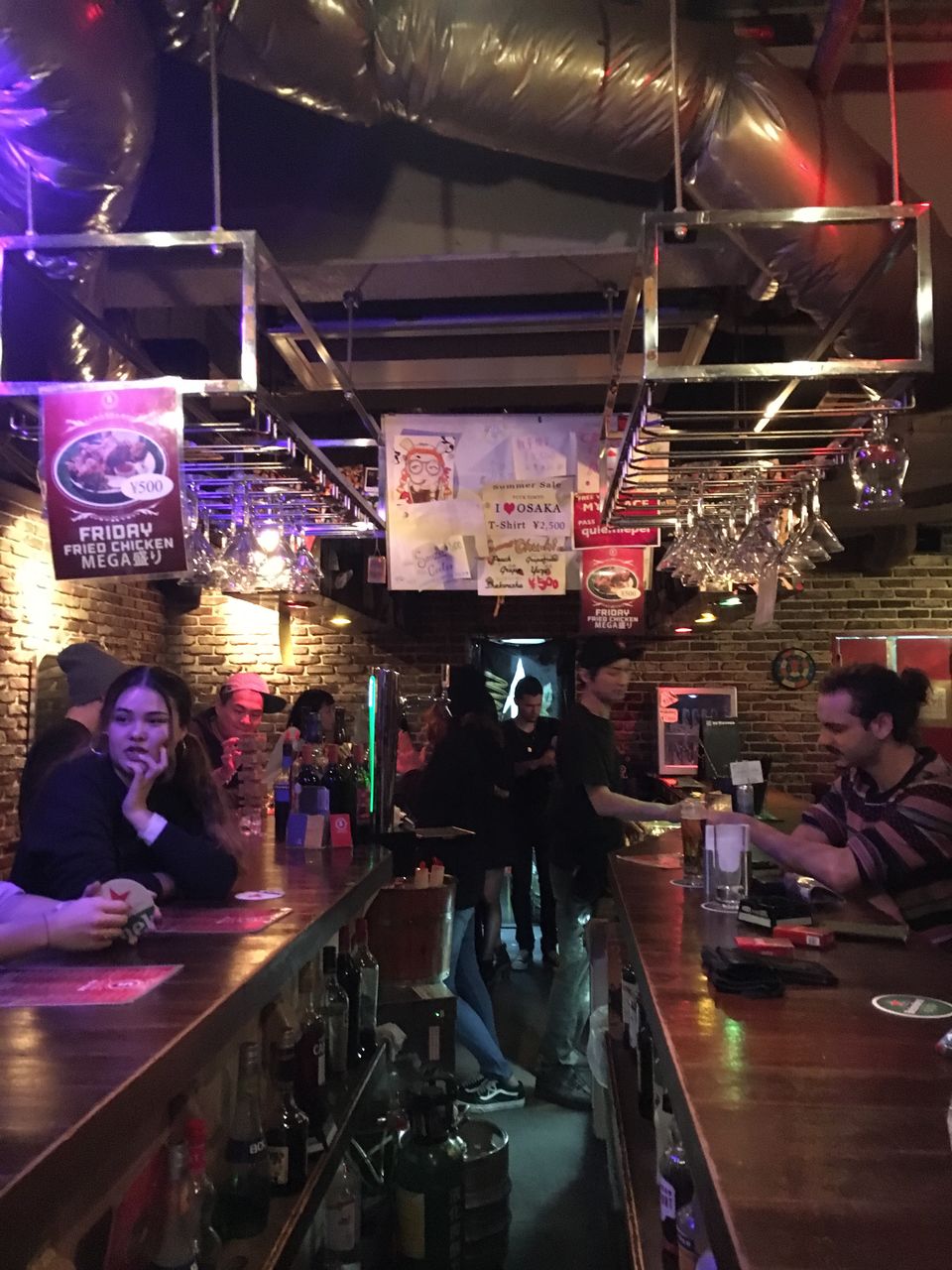 We stayed in Osaka for 3 days because I wanted to primarily shop in Osaka! Ha! We loved Osaka, and sure will you! Osaka has a great night life and food in Dotombori, Minami (Namba District), the Instant Ramen Museum, Shin Sekai (entertainment district), Umeda Sky Building, the Osaka Castle. Osaka is also a busy city like Tokyo and a fashion capital. If you like lively evenings, head to Namba District or Dotombori. You will find scotch and wine bars and night clubs too in these areas.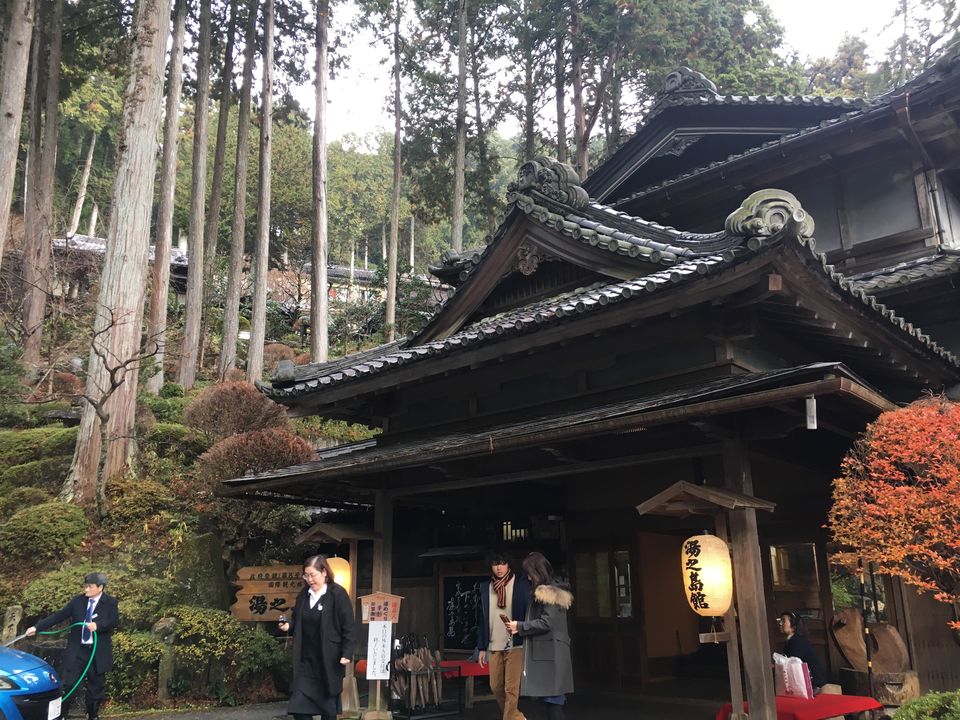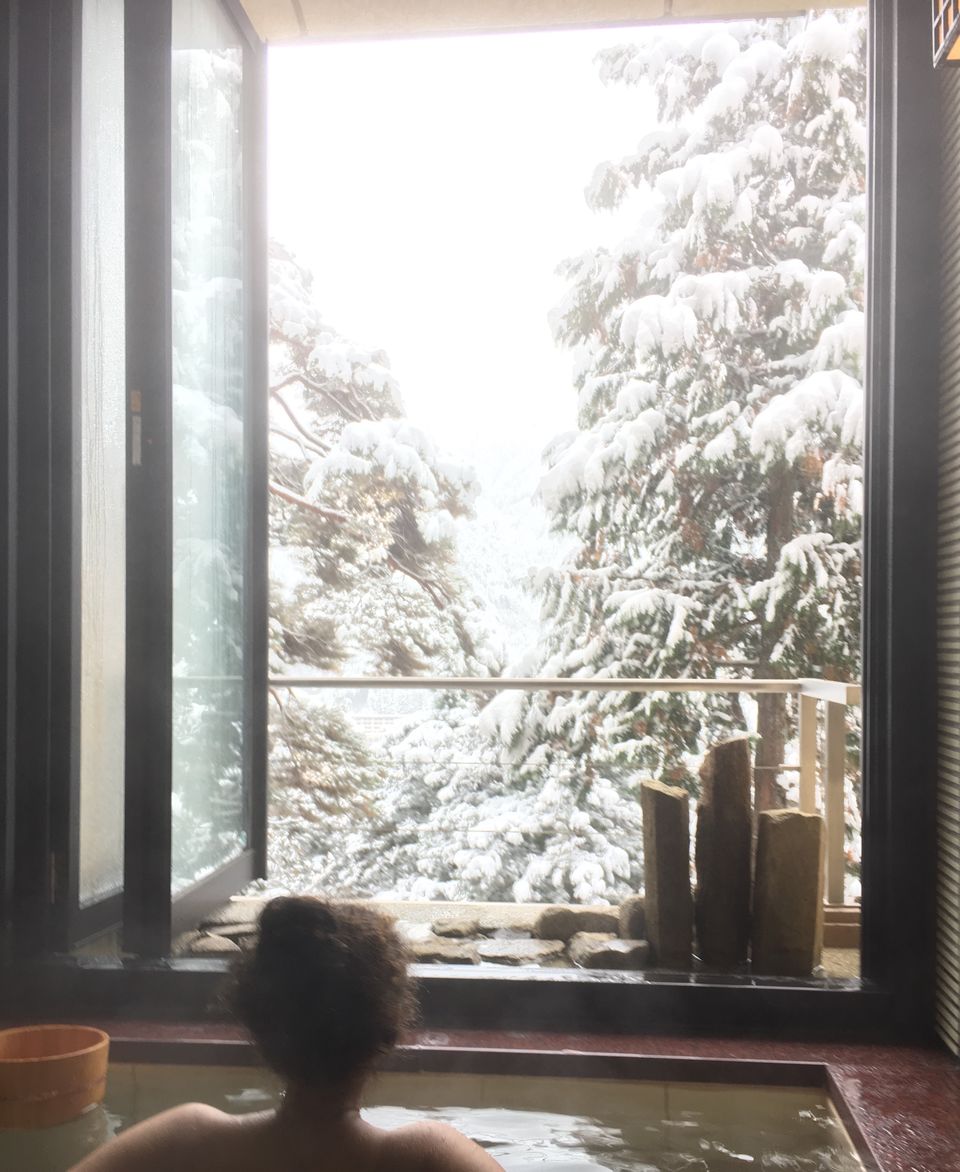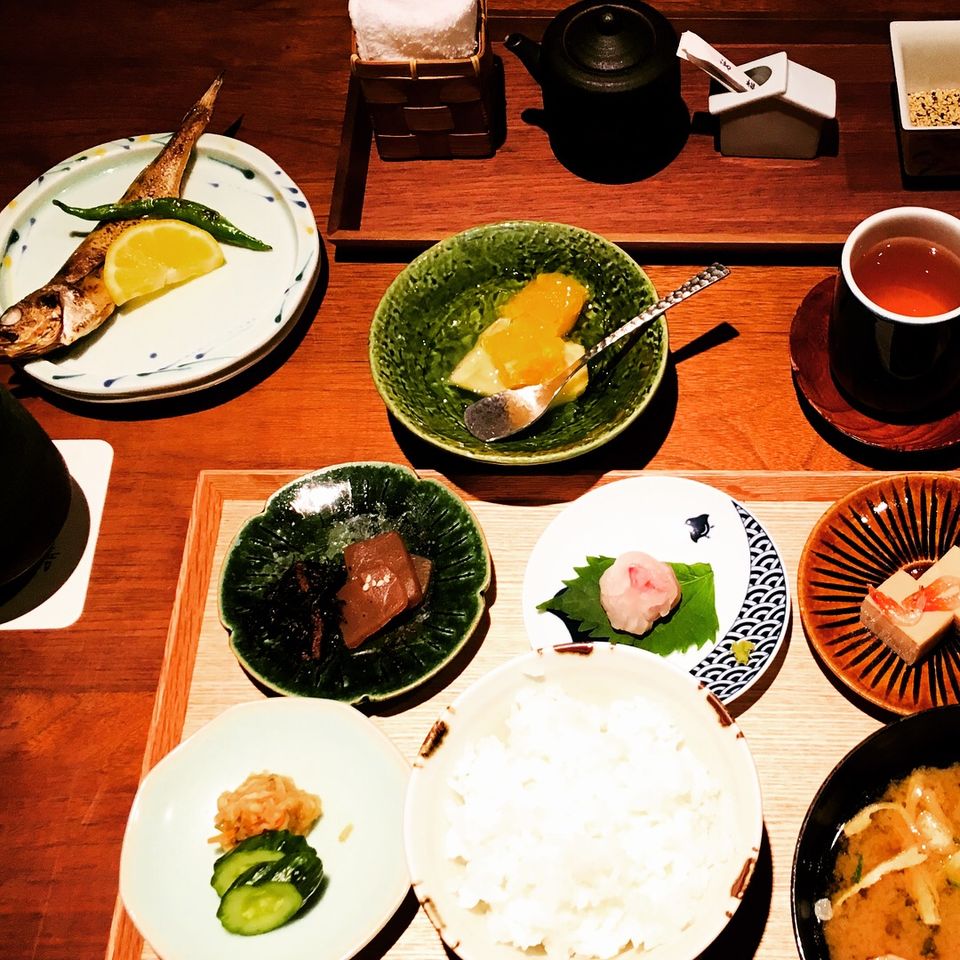 GERO ONSEN:
An Onsen is a Japanese hot spring water bath, thanks to Japan's volcanic active we go to experience that. Gero is a small town in Gifu prefecture, surrounded by mountains and Hida river and close to Nagoya. O hotel up on the mountains, enjoy the views and have a private onsen in your room! The day we checked in the hotel it was lush green outside and the big windows of our bath would fully open and become one with the jungle in front of us. The next day we opened our eyes, it was snow cladded, unbelievable to our eyes and the bath that morning was nothing less than magic!
2 days are more than enough to spend in this town and truly enjoy the meaning of serene nature. There are shuttles available by the hotels to reach a train station. But since we were on a road it was easier for us to travel around.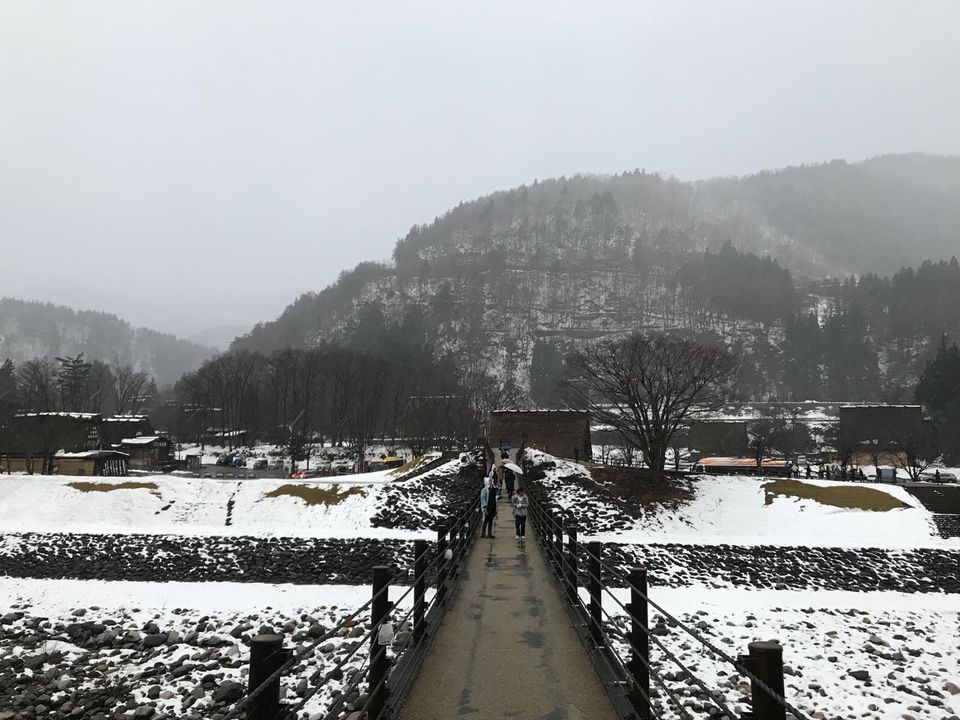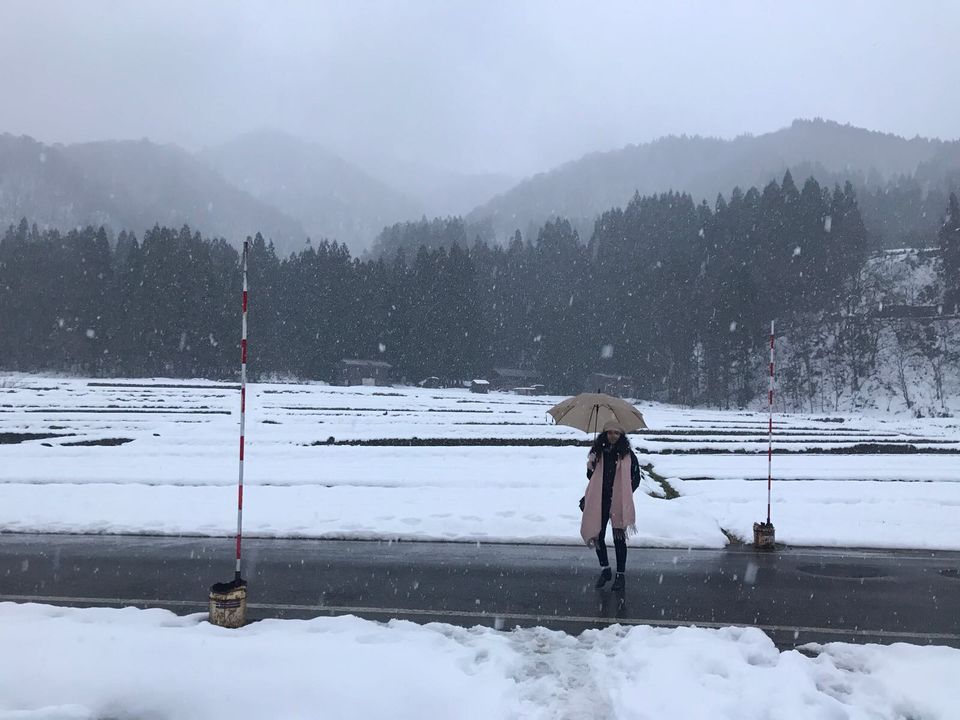 SHIRAKAWA-GO:
OMG! This UNESCO World Heritage small town was unbelievable! Small Japanese houses, snow covered mountains, winds freezing us to death and then the hot sake to our rescue! It's a nice 2 drive from Gero to Shirakawa-go. There are multiple tunnels on the way, at times made us feel like we were in Narnia (You know the movie?). This side green, that side snow. Literally! The lunch places here shut at 3:00pm due to the windstorms and snow post afternoon. We were 10 minutes late choosing a lunch place and they refused to take us in. Finally, one family run place let us in because they saw we were both hungry and freezing. The Japanese are by no doubts kind and polite! It's the best time to enjoy some good ramen sipping sake side by side.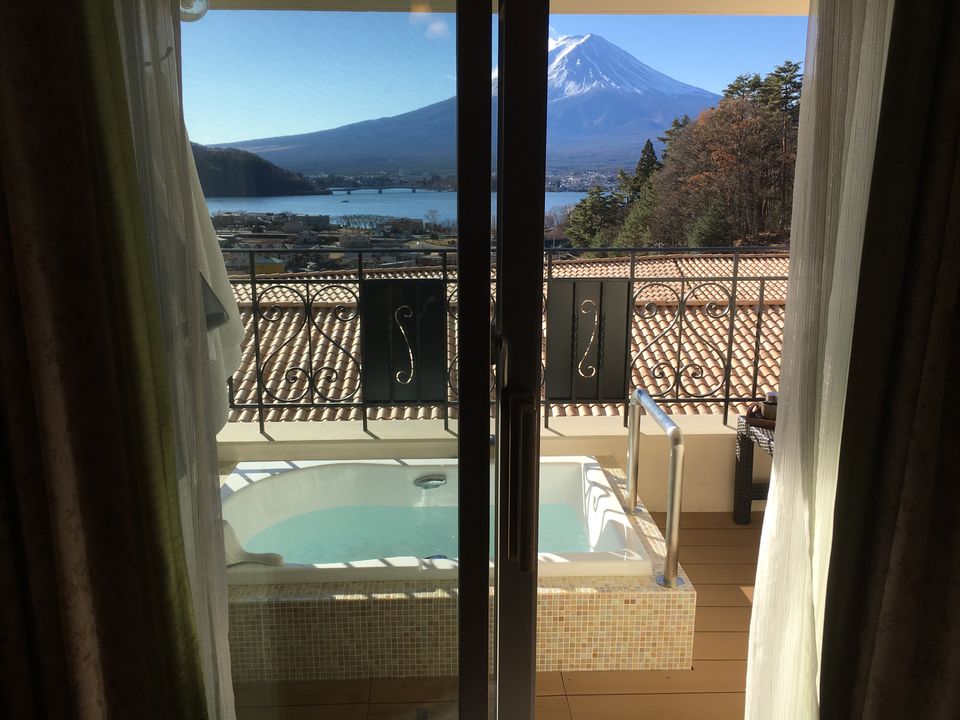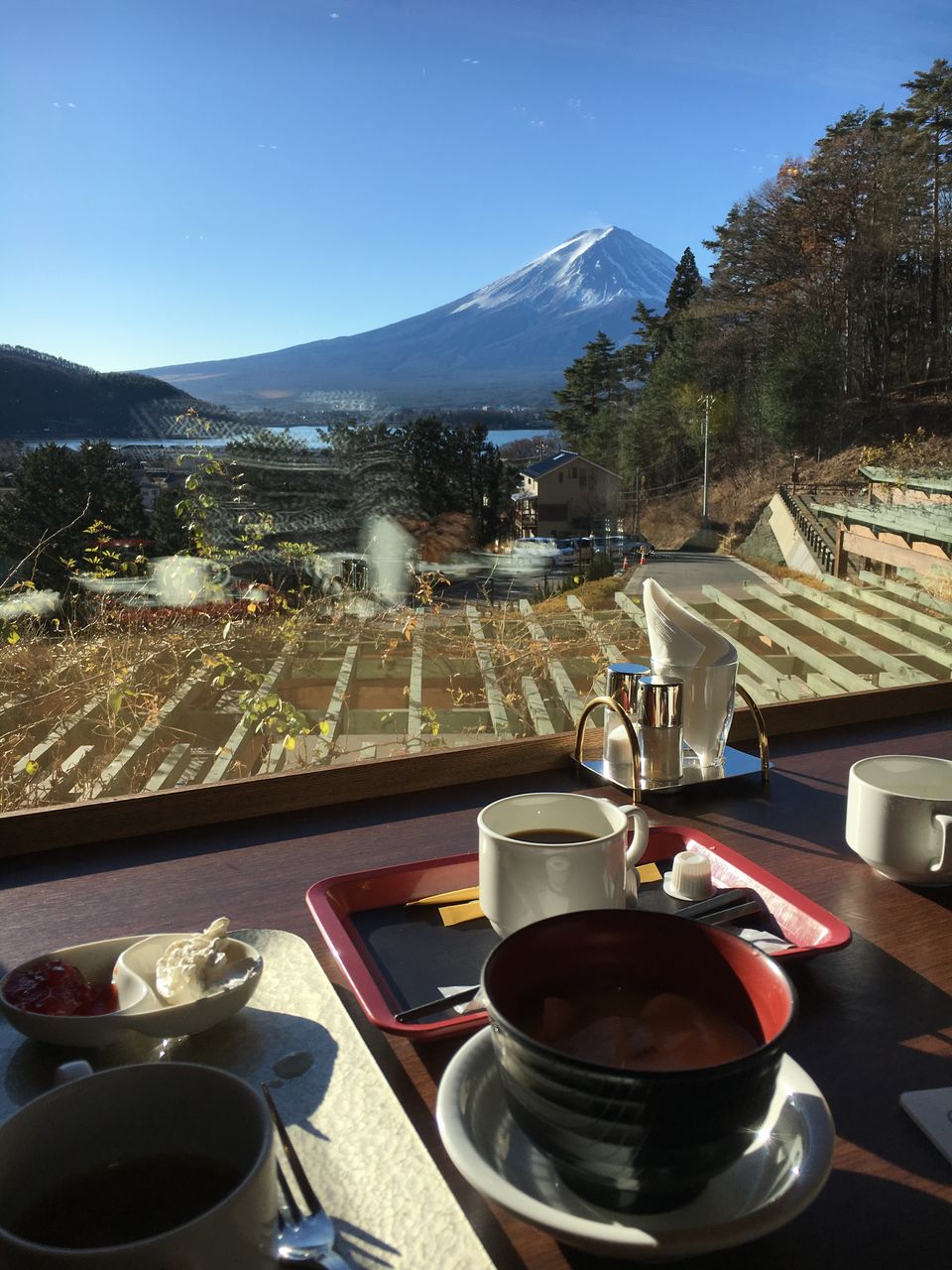 MT. FUJI:
We stayed at Fujikawaguchiko, know for 1 night just to experience the town the next day and enjoy a breakfast sitting in front of the majestic mountain. It's a mystical place, you want to keep looking around and breath that fresh air in!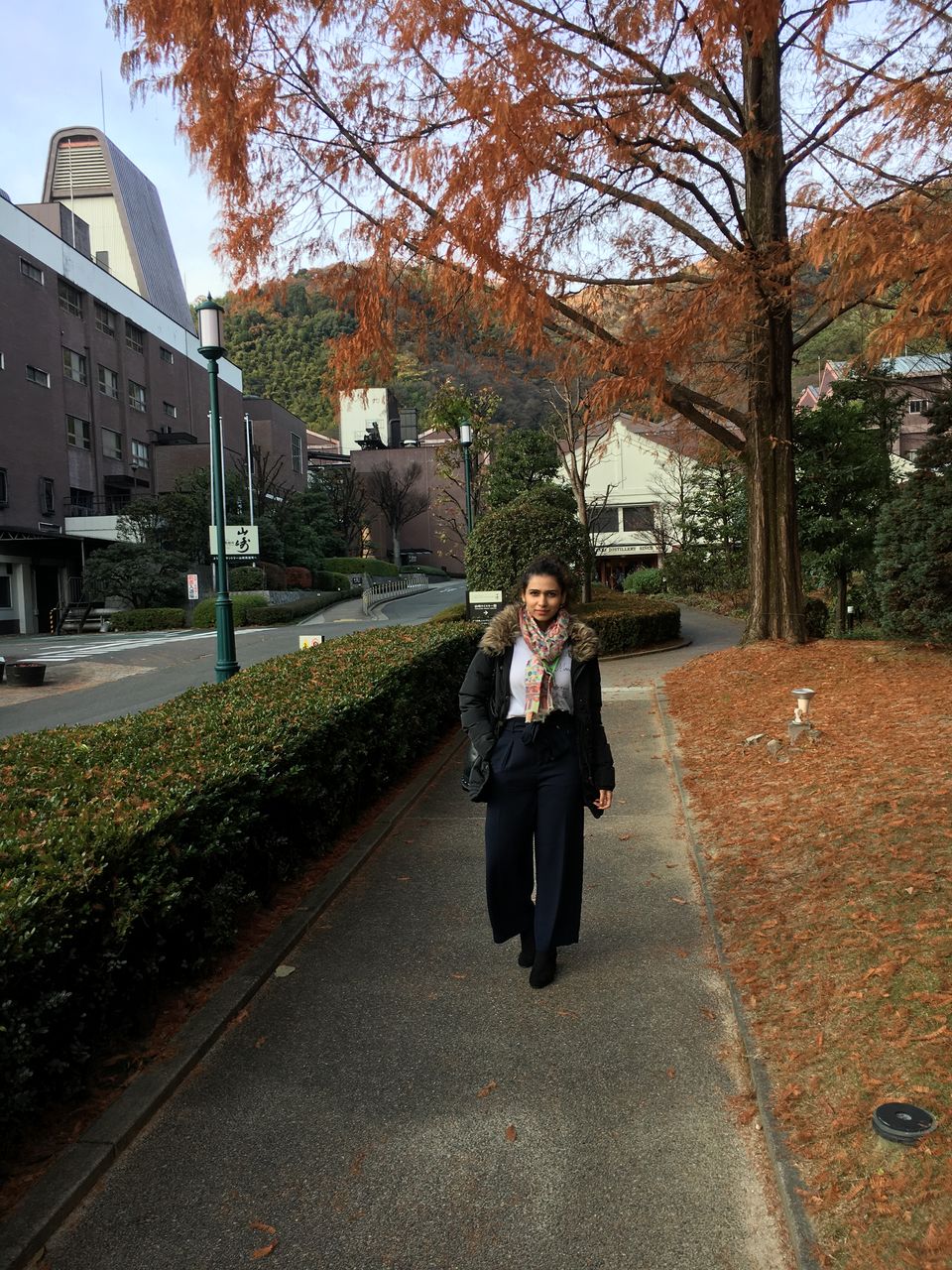 On our way to Tokyo, before we dropped of the car we visited the very famous and one of the best Japanese whiskey -Yamazaki and Hakushu Distillery. Unfortunately, the old whiskey bottles were not in stock and it is hard to find them hand on anywhere in Japan unless you get lucky.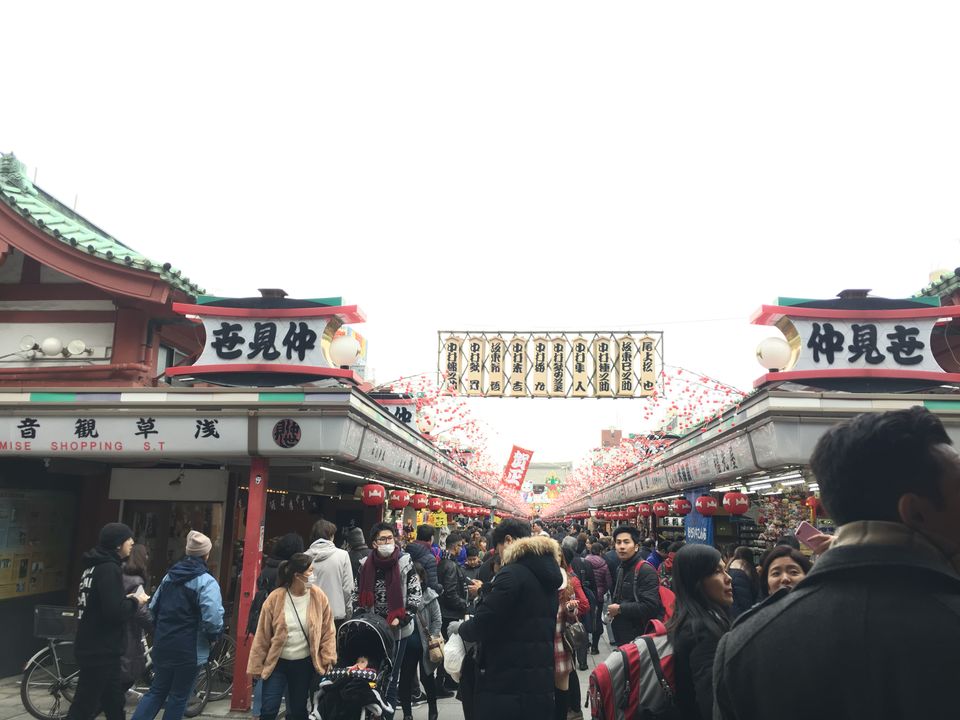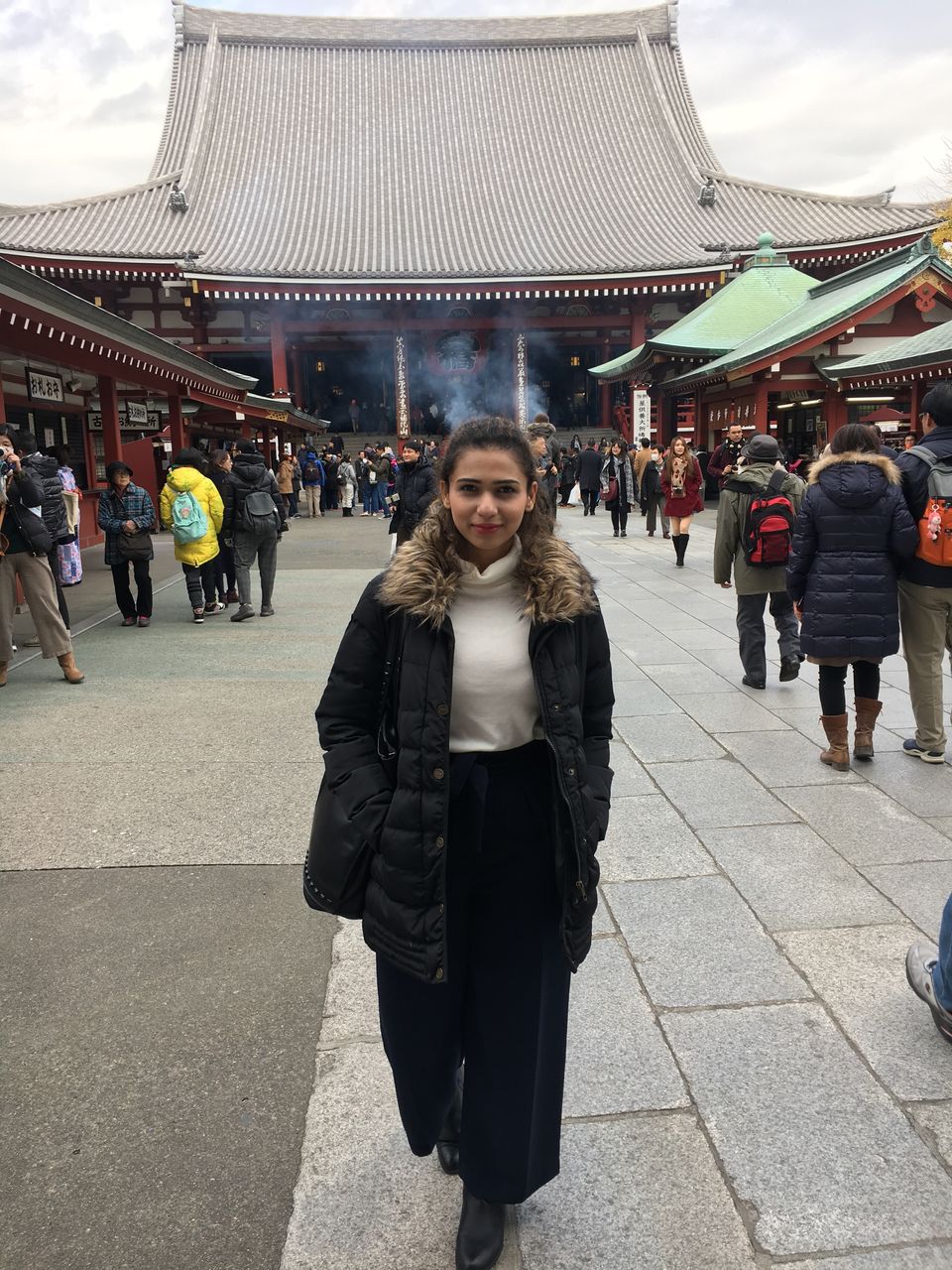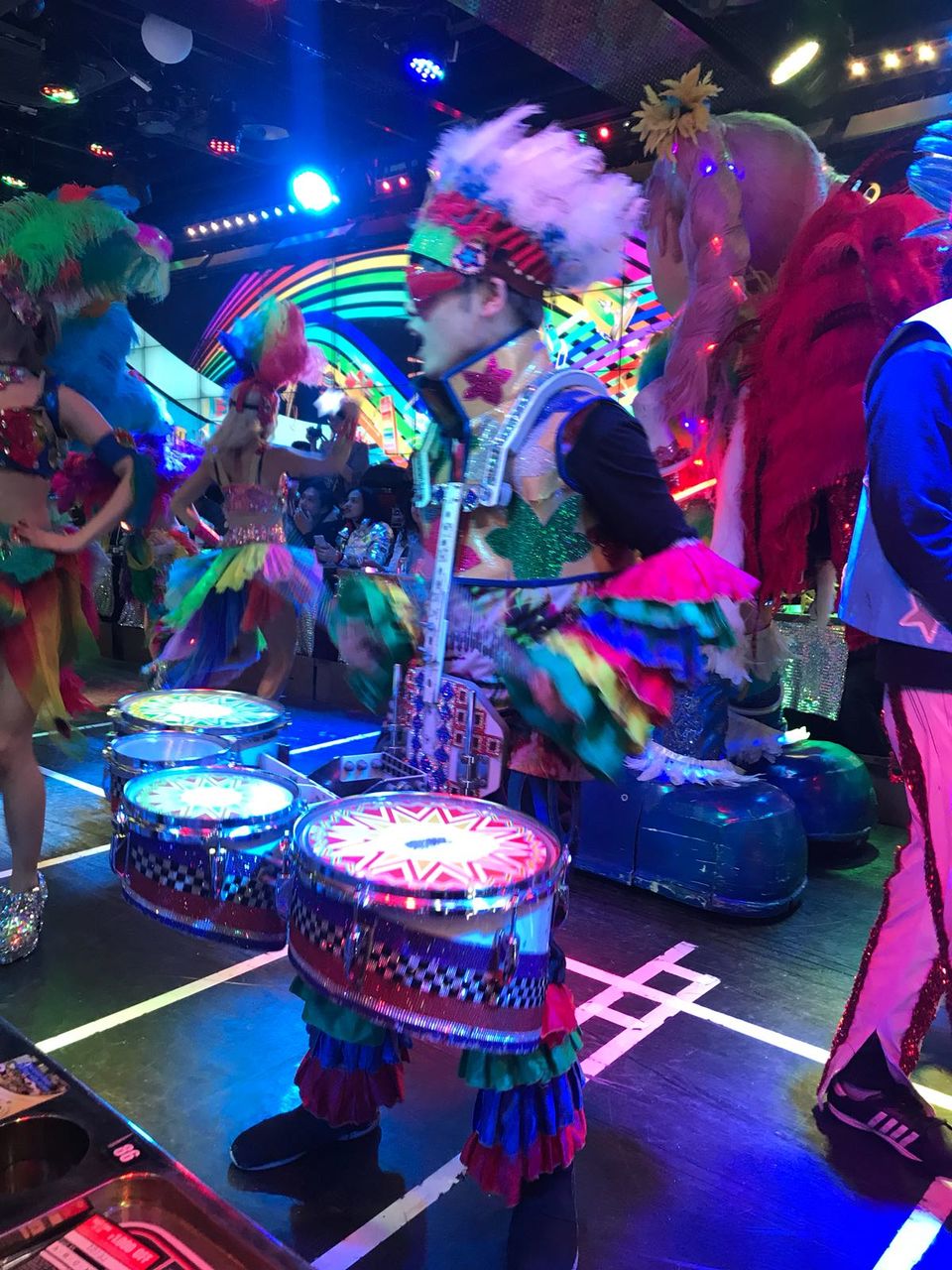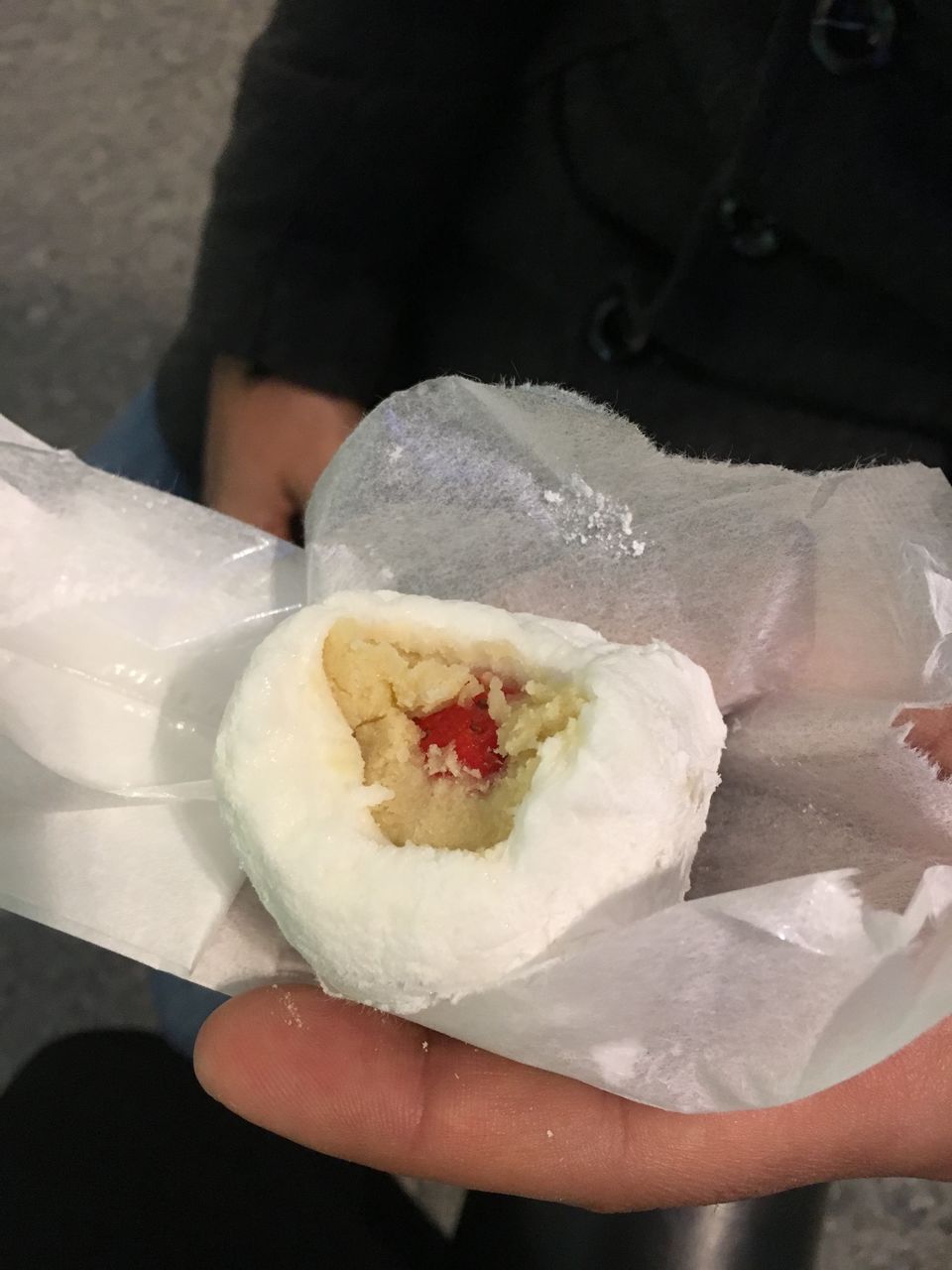 TOKYO:
If you go to Japan, you must go to Tokyo - the busy capital! It's like another version of NYC, but barely any english. The shopping is crazy and the food amazing! We also made it to The Robot Show. It is a cabaret show full of energy, something silly but you will enjoy it for sure!
2 Days in Tokyo City and we managed to see a lot. The Vending Machines are fun to use and they have hot coffee, go crazy at the robot restaurant, shop till you drop in Ginza district, go to Piss Alley or Memory lane and check out the bars, don't miss the Shibuya crossing though, go for a stroll in Harajuku and if you are lucky you will spot some accentric young fashionistas too!
Neighbourhoods like Asakusa has beautiful temples and shrines, and it is easy to take a train there and walk around to enjoy the Japanese shops and cafes.
Another great place to go is Shinjuku Gyoen National Palace and National Park, Meiji Jingu Shrine, Senso-ji Temple and the Imperical Palace.
To experience the night life you can head to Shinjuku in the evenings. There are a lot of restaurants and clubs if you want to have a fun night. We also came across bars just for expats, and met a lot of people from around the world. It is absolutely safe to move around and you can take a cab if it gets too late back to your hotel. With a heavy heart and heavy bags full of shopping, we left from Tokyo, and went to Sydney since it was a direct flight from there.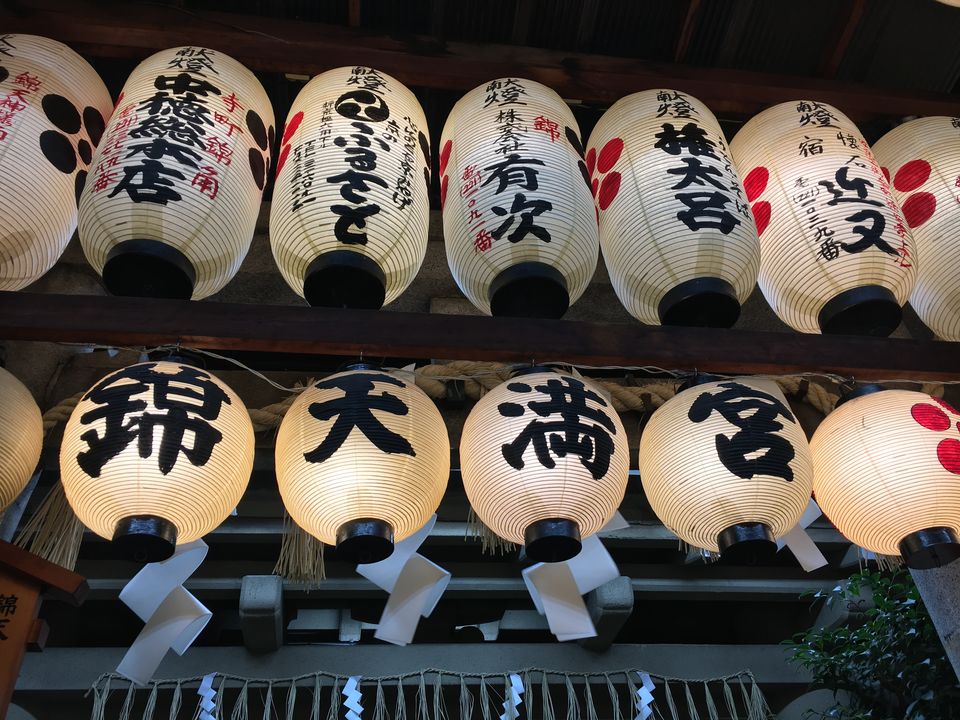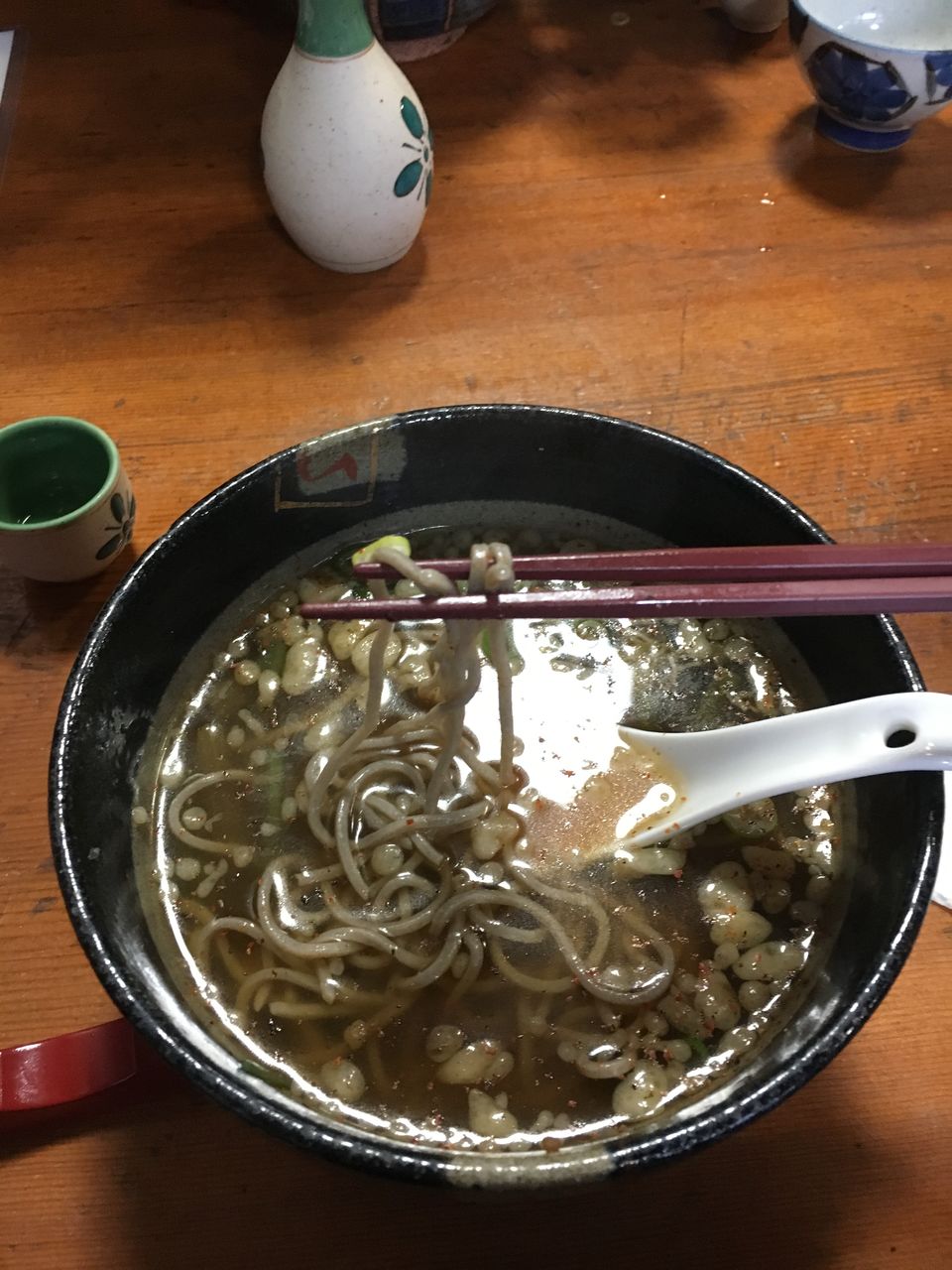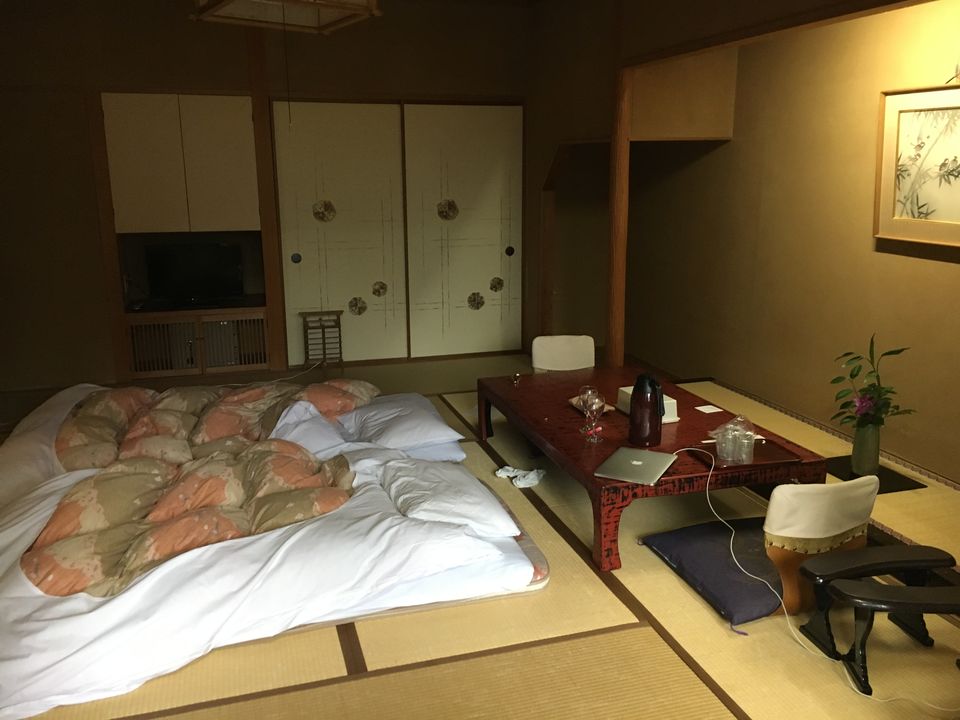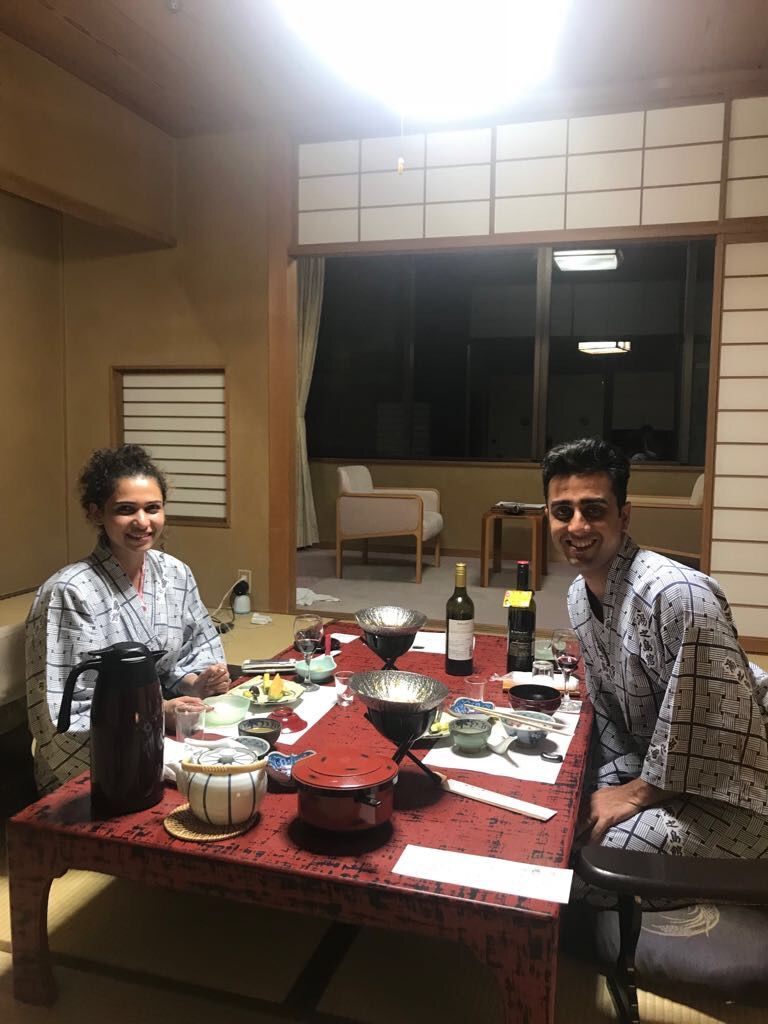 OUR EXPERIENCE:
Japan was a dream come true for us! It is a land of polite, hard working and helpful people. We had instances where people have left their long queues just to lead us to the right bus-stop or the right train platform. We were in awe when we saw how respectful they were to each and every person, not just us. We learnt alot from them and we saw so much. Only so that we will have to return someday to see what we couldn't finish. We were able to touch only the 'do not miss' category places and attractions. And, still then we were exhausted by the end of our trip.
You have to constantly walk when you are in Japan, so there is no other means except for your sport shoes if you want to see a lot! Of Course, you can dress up when you go out to clubs and bars. We experienced Japan in the winters, next time I can't visit to go in the summers. I hope you were able to see through my eyes and words in my article. I have tried my best to remember all the names and places, just because it is so challenging to remember each and everyone of the itinerary!
If you need to know about the hotels or any places in particular I will be more than happy to answer your questions!! Until then konichiwa!!
Thank you for Visiting! Follow me on my Instagram @curlytravelmess account for more travel adventures.