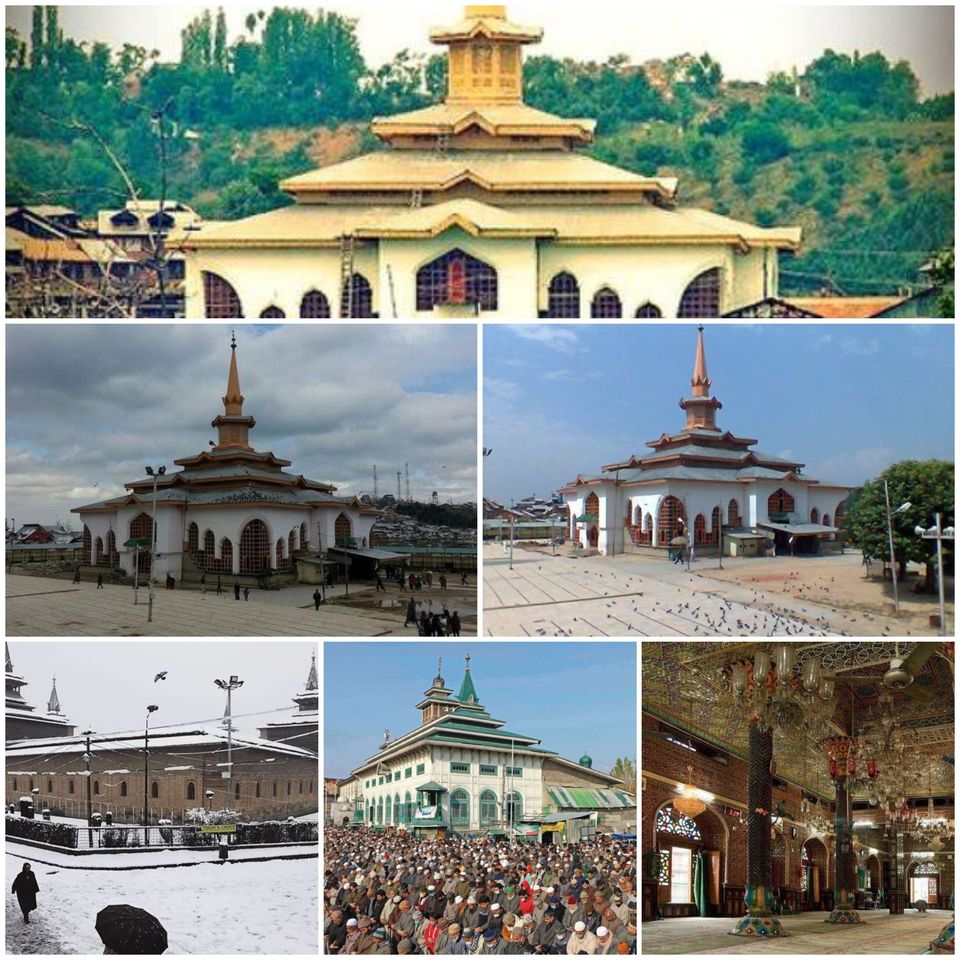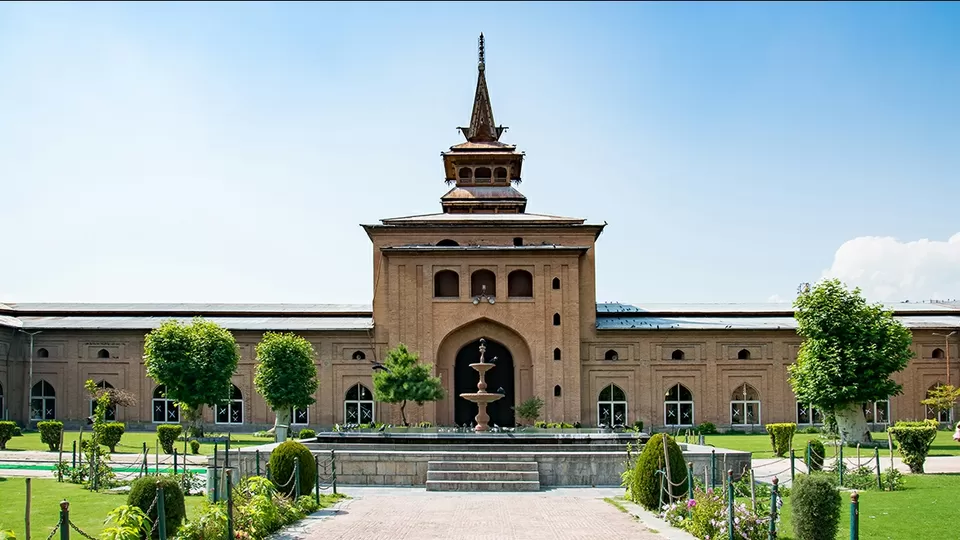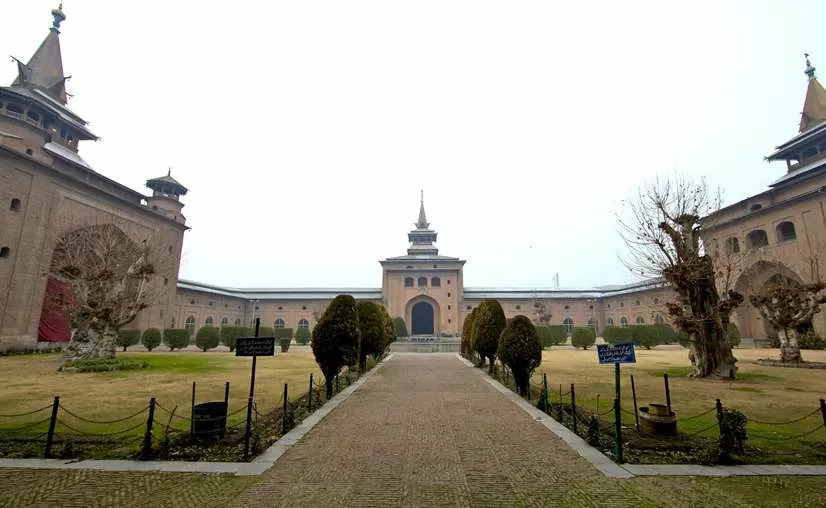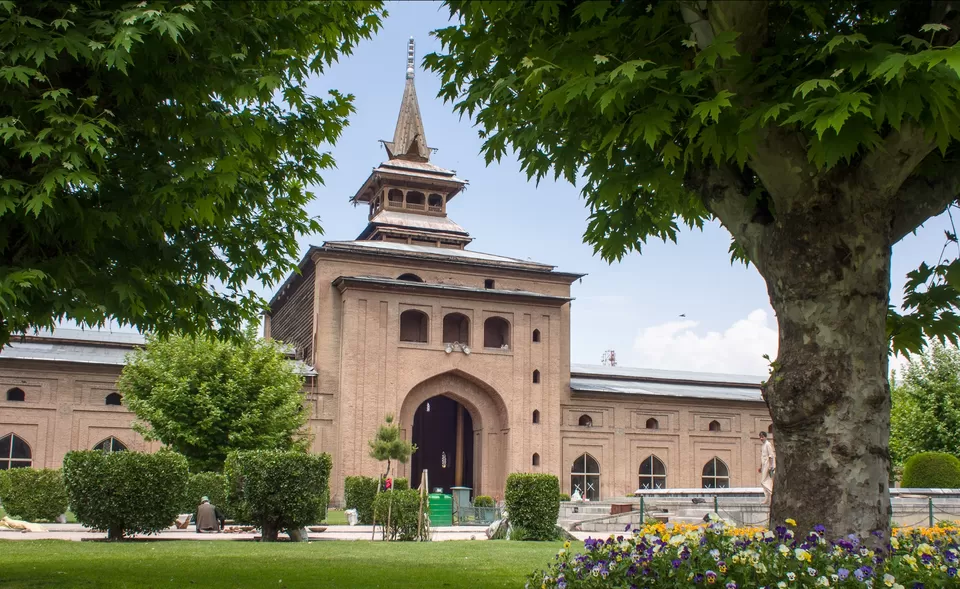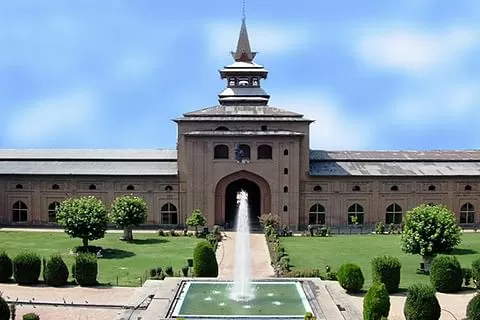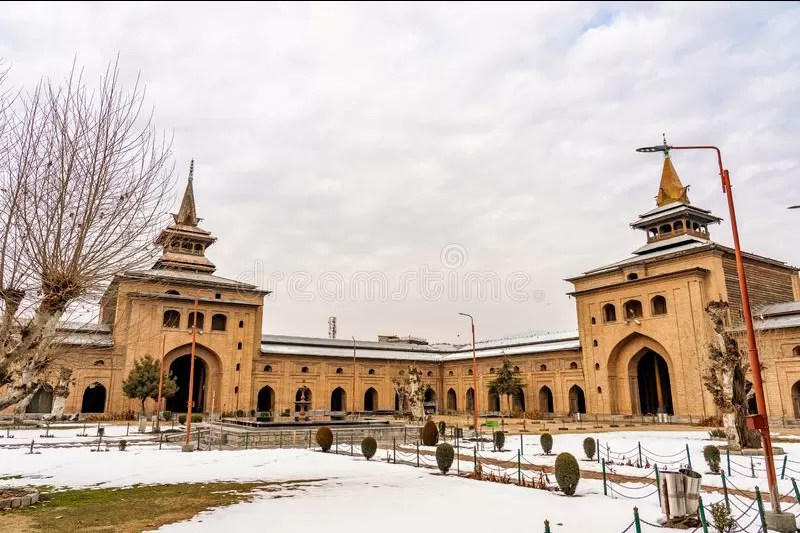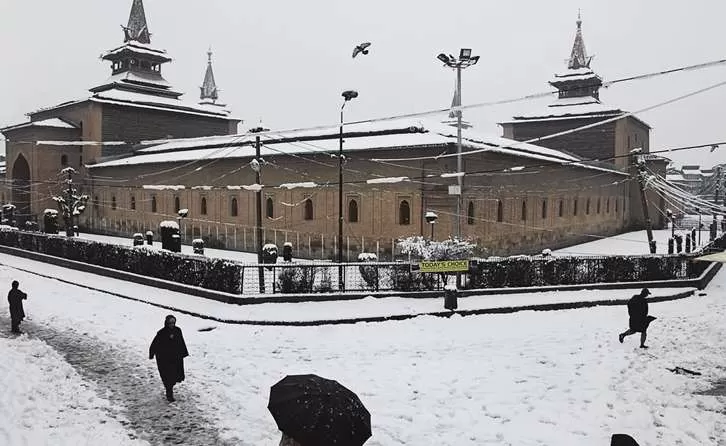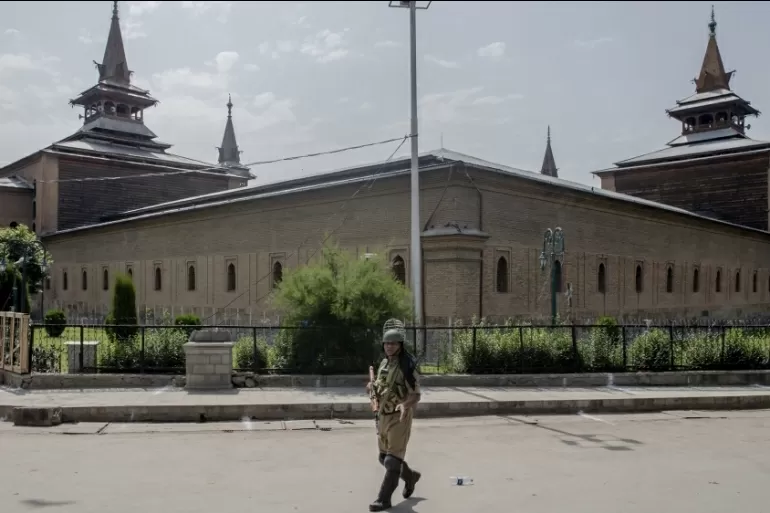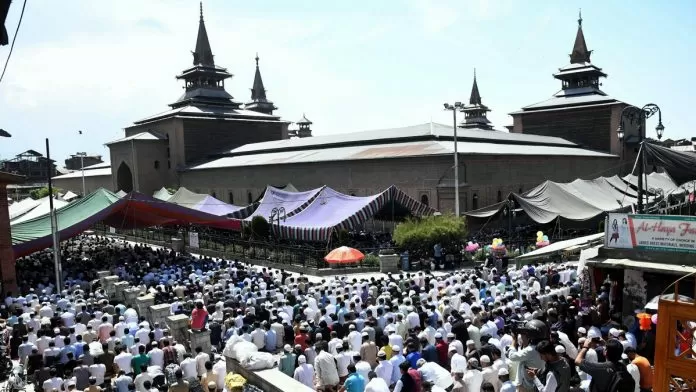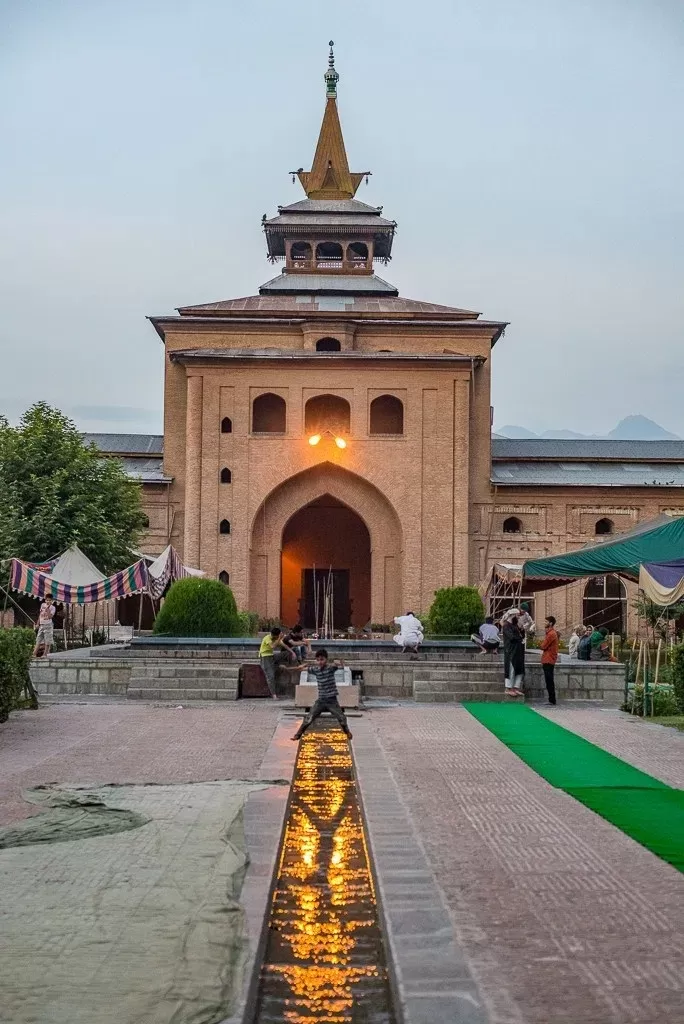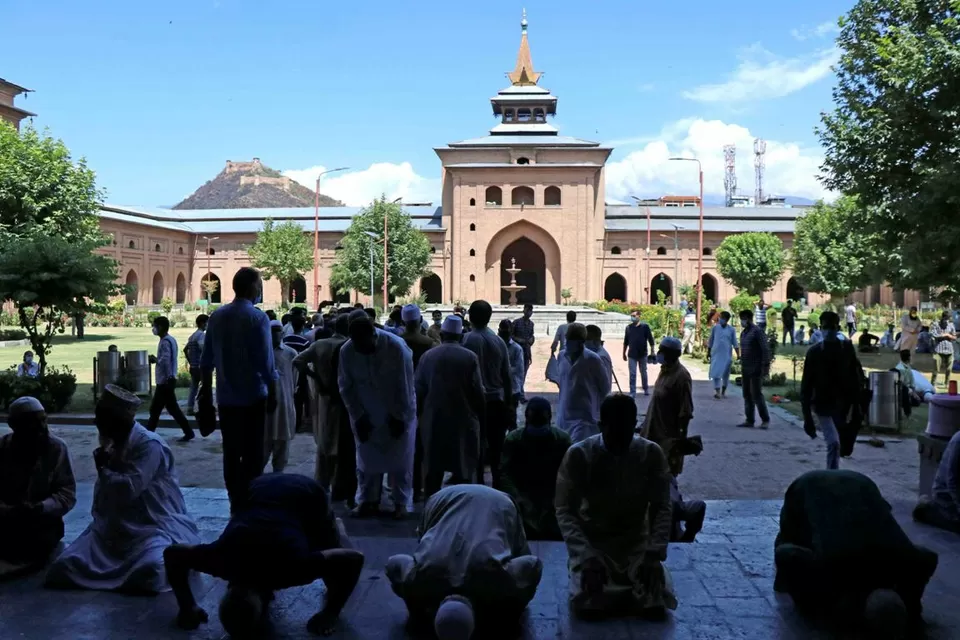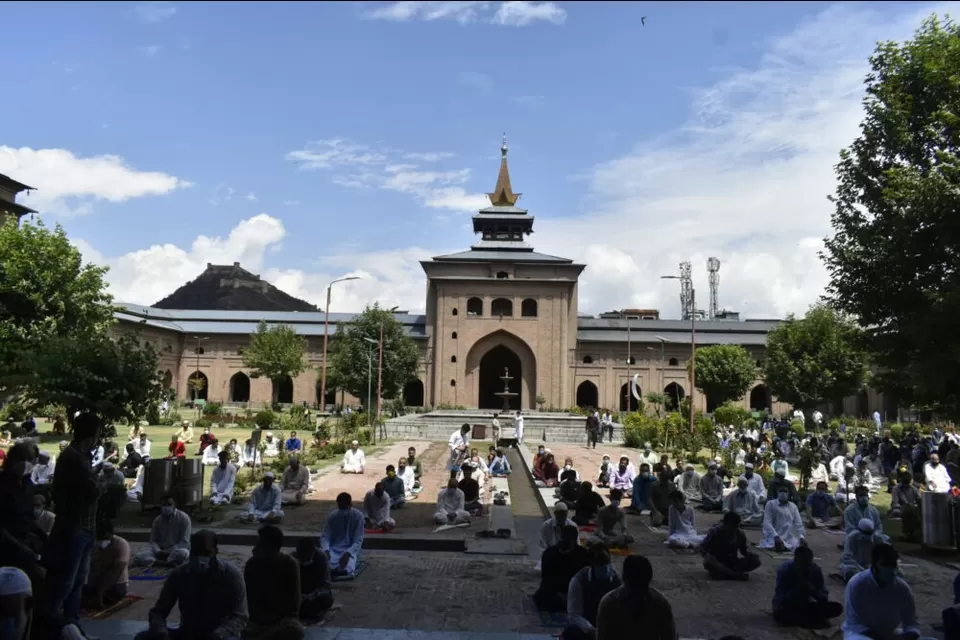 Located in Nowhatta also called as Downtown, Jama Masjid is the biggest mosque in Kashmir Valley and amongst the top attractions for tourists in Srinagar. The mosque's prime location, impressive architecture, large size, as well as historical and religious importance makes it quite a popular place to see in Srinagar. Every Friday, the sacred Jama Masjid can be seen thronged by thousands of devotees to offer prayers.
Jamia Masjid was built in 1402 by Sultan Sikandar. The existing construction was done on the orders of Mughal Emperor Aurangzeb Alamgir in 1672. The mosque has been subject to severe damage due to fire. The fire brokeout in Jama Masjid thrice, the last incident taking place during the reign of Emperor Aurangzeb.
The Jamia Masjid during the last twenty seven years of turmoil in the valley has been a hot spot but this year it has been all the more in news for the fact that no congregational prayers were allowed for nineteen weeks after Burhan Wani's death. No Eid prayers were offered at the mosque for the first time in nearly two centuries and to mention it was closed for Eid prayers way back in 1821. Mirwaiz Umer Farooq, who usually delivers sermon before the Friday prayers, was under house arrest and not allowed to visit the mosque.
The frequent stopping of prayers in the historic Jamia Masjid is not new-fangled. The centuries-old tradition is still continuing, much to the disenchantment of lakhs of devotees who would like to offer the congregational Friday prayers regularly in the Mosque. The practice to disallow prayers at Jamia Masjid began in 1819. It first happened during the time of Maharaja Ranjit Singh when then Governor Moti Ram put restrictions on offering prayers in Jamia Masjid. The restrictions remained in force for a long period of two decades. In 1842, the Masjid was reopened but for 11 years then rulers allowed prayers only on Fridays. The Masjid would be reopened for a few hours on Fridays. After 1898, the Masjid remained open, though closed sporadically. At present it is a regular attribute and feature since 2008.
It is this mosque where Quiad-e-Azam of Pakistan Muhammad Ali Jinnah attended the annual session of the Muslim Conference on Saturday 17th June, 1944. The president of the historical session was Chaudhary Ghulam Abbas Khan. It is said that roads leading to Jamia Masjid were filled with people and hundreds and thousands of Kashmiri Muslims came to hear the Voice of Quiad-e-Azam where slogans reverberated through the walls of the Jamia Masjid. It is learnt that Sheikh Abdullah, Bakshi Ghulam Mohammad and Maulana Sayed were watching the proceedings from the vicinity. It took twenty minutes for Jinnah to begin the proceedings of his speech amidst the huge sloganeering and cheering.
The mosque is the pride of Kashmir. The Kashmiris have been attached to this mosque for far too long. The generations after generations have visited this place to pray in solitude and for their peace of mind. The mosque has to be treasured and its beautiful history has to be protected for the generations to come.
The architecture of Jama Masjid has the influence of the Indo-Saracenic style. A magnificent courtyard with 370 wooden pillars add to the charm of Jama Masjid. There are three entrance gates on north, south and eastern sides of Jama Masjid with three turrets standing on the tall columns of deodar wood. The mosque is large in size and can accommodate 33333 people at a time.
Things to Know Before Visiting Jama Masjid Kashmir
---On Fridays, the mosque is too crowded and should be avoided to visit if you are a tourist.
--'The best time of the day to visit Jama Masjid is during the first prayer. The air seems filled with peace and sanctity.
---Maintain the decorum of the religious place and wear long-sleeved clothes with full length trousers or salwars and don't forget to cover your head.
Location: Nowhatta Kathi Darwaza Road, Nowhatta, Srinagar.
Known for: One of the oldest and the most beautiful mosques for worship.
How to reach: Reach Srinagar and follow the route to Nowhattain, the centre of the old city to reach the mosque.
Approximate Cost: No entry fee.
Operating hours: 5 am to 9 pm.
Precautions: Maintain pin drop silence when you are inside this place.
Type: Mosque
2. Charar-i-Sharif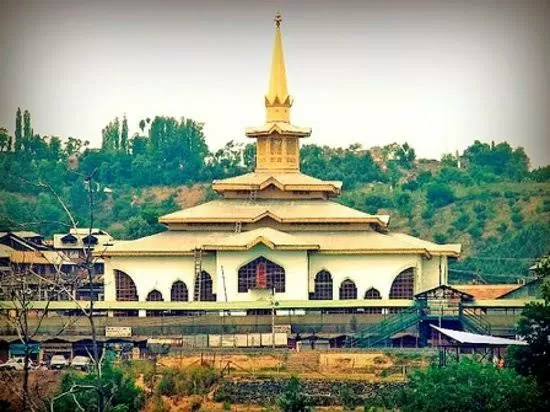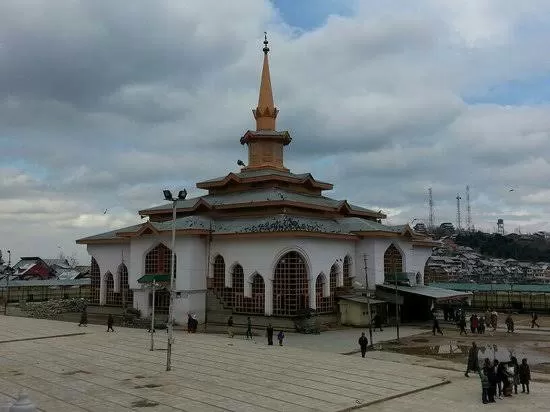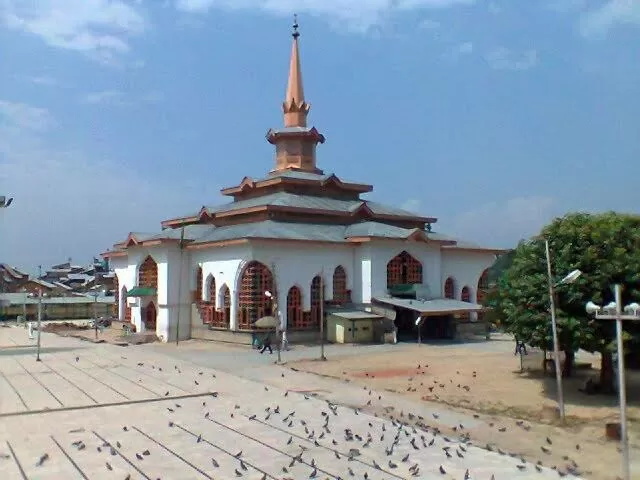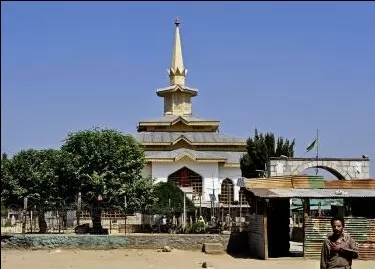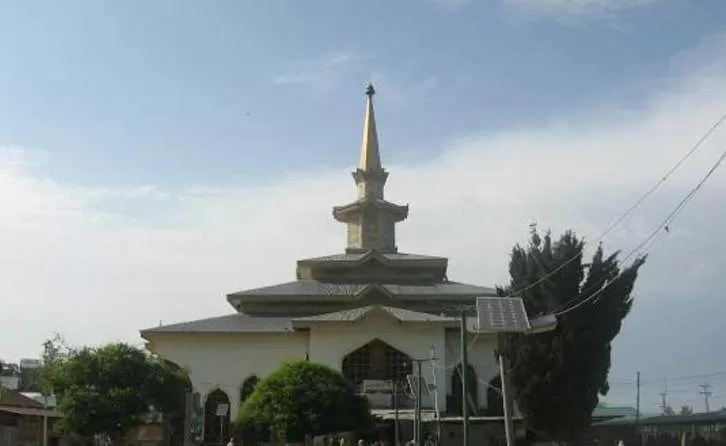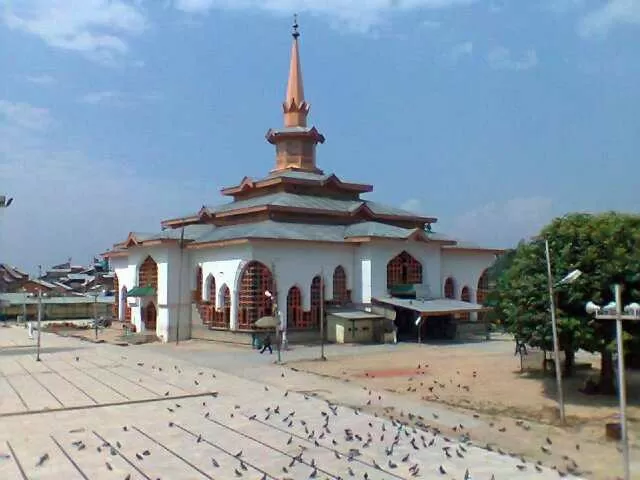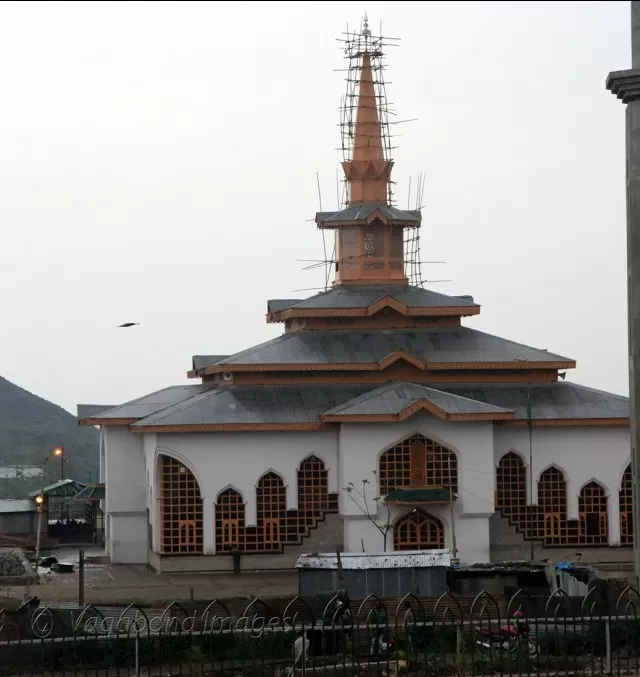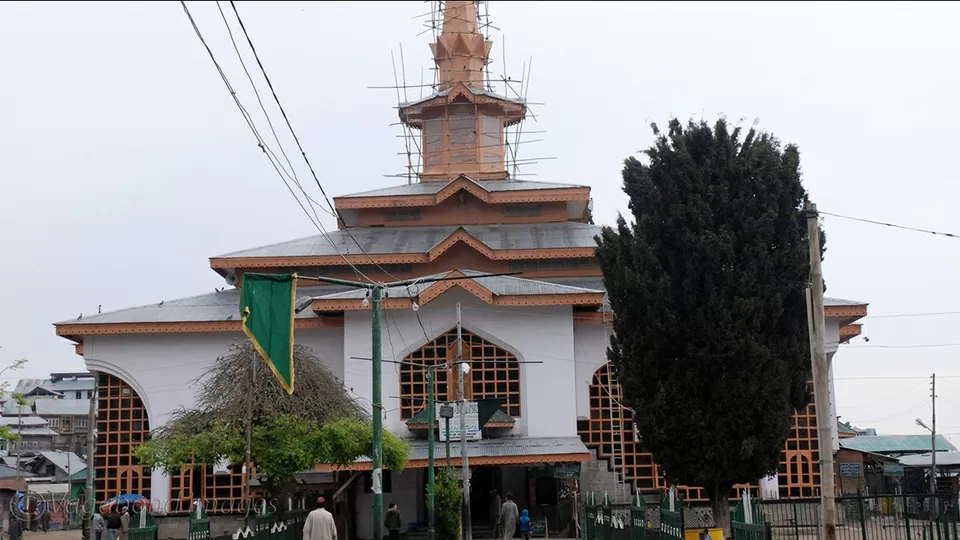 Charar-i-sharif counts amongst the most sacrosanct Muslim shrines in India. It is situated approximately 40 km from Srinagar, enroute to Yusmarg near POK (Pakistan Occupied Kashmir). A wooden shrine, the Charar-i-sharif is approximately 600 years old. Popularly known as the Hazrat Sheikh Noor-ud-Din Wali, the shrine was built to commemorate Sheikh Noor-ud-Din Noorani, a Sufi saint. The life of the Sheikh is full of legends and tales. He was born as Nund Reshi or Sahazanand to Salar Sanz in 1377. It is said that he refused to drink milk till the third day after his birth, when a Yogini (female saint), Lal Ded fed him with her own milk. Later, she left the house after saying that the child would be her spiritual heir.
Sheikh Noor-ud-Din Noorani or Nund Rishi was the first one to start Rishism in the valley. Later, this Rishism got renowned as Rishi Mat, a Vishnav Mat. The saint preached communal harmony, non-violence, vegetarianism and tolerance to the people. He gathered many followers who called him by different names. Some of the names conferred on the saint are Sheikh-ul-Alam, Sheikh Noor-ud-Din Noorani, Alamdar-e-kashmir, Sarkhel-e-Rishiya, etc. Apart from preaching, the Sheikh made numerous contributions in the field of philosophy also, in the form of verses and poetry.
The saint led a very simple life throughout. It is said that nine lakh people gathered at the Shrine of Charar within two days of his death, in 1438. The King Sultan Zainul Abdin also took part in his funeral procession. Charar e Sharif served as his final resting place, where his mortal remains were buried. The Charar-e-sharief of Kashmir, India, has been destroyed twice. The first time, the shrine and its surroundings suffered ruination was when a battle took place between the Indian Army and the Pakistani Army. However, the shrine was reconstructed on the lines of central Asian architecture. But, again in 1995 Islamic militants destroyed a major part of the shrine in a fire. Still, after all the assaults the shrine continues to be revered and respected by both the Hindus as well as Muslims.
Charar-e-Sharief, famous for shrine of Sufi saint - Sheikh Noor-ud-Din Noorani (RA) - is located on the way to Yousmarg, 30 kilometers from Srinagar. Charar-i-Sharief is probably one of the most ancient of shrines in Kashmir valley. Inheriting a heritage of about 600 years, Charar-e-Sharief shrine was badly damaged in 1995, however, it was again reconstructed. The historic tales behind Charar-e-Sharief narrates an array of interesting anecdotes. The mention of Sheikh Noor-ud-Din Noorani who took birth in 1377 AD at Qaimoh in Kulgam district of south Kashmir, is all -pervasive in the saga of the origin of Charar-e-Sharief. Called by the name of Nund Reshi, Noor-ud-Din Noorani (RA) propounded the significance of Rishism in Kashmir valley centuries ago. During his entire life, Noor-ud-Din Noorani spread the message of tolerance and communal peace among the local people of the valley.
From political, social and economical upheavals, the Rishis or saints emerged with sacred thoughts which gave comfort and mitigated the miseries of the people of valley. Nund Reshi was the patron of the Sufism in Kashmir who showed disinterest in worldly matters from childhood and renounced the world at an early age of 12 in search of divinity of Allah. When the people of valley were suffering and yet spontaneously uttered concise and rhythmic verses called 'Shruks' which are considered of high value in Kashmiri literature.
Besides the shrine, Charar-e-Sharief is also known for Kashmiri handicrafts as well. Carpets, crewel work and Kagri weaving is popular among the people. Kangri (a fire pot surrounded by interwoven twigs to keep one warm during winters), produced here are quite in demand in Kashmir. The area is also famous for dried pellets of fruits like apple, apricots and others. Visitors can enjoy shopping in the main market after having paid obeisance at the shrine. Local buses ply only upto Charar-e-Sharief, tourists are advised to hire a taxi from Srinagar or take the assistance of a travel agent. The road from Charar-e-Sharief to Yousmarg may occassionaly remain closed during winter due to heavy snowfall.
3.Ziyarat Dastageer Sahib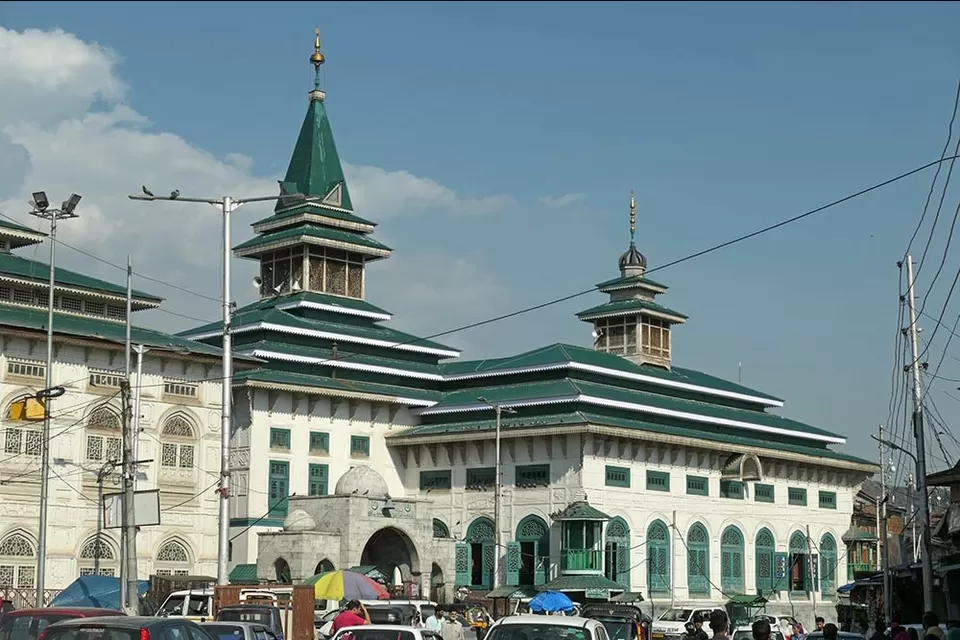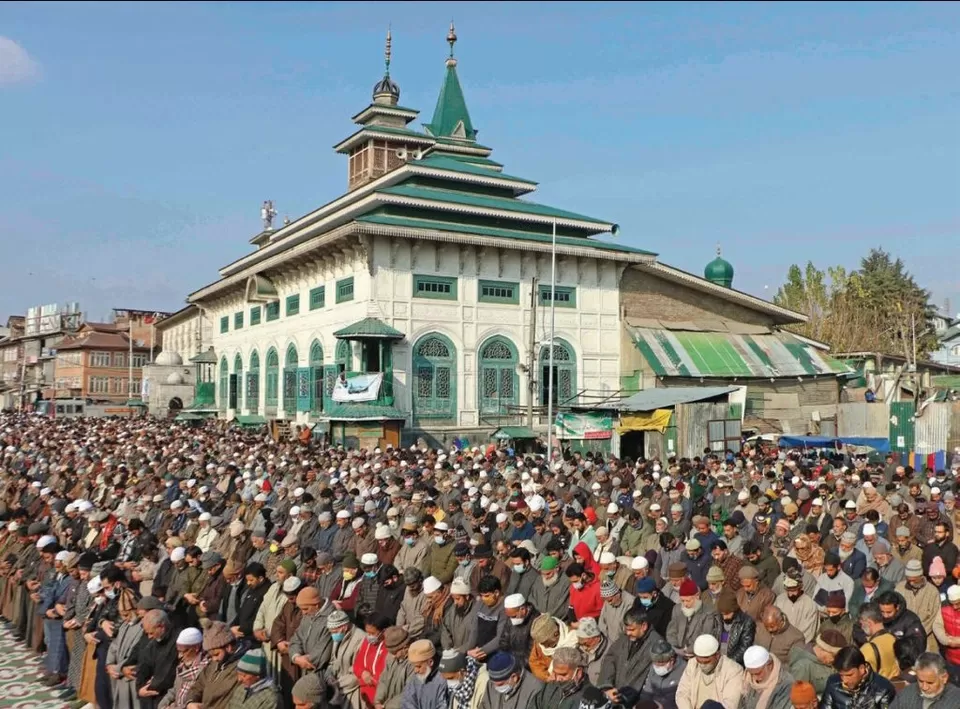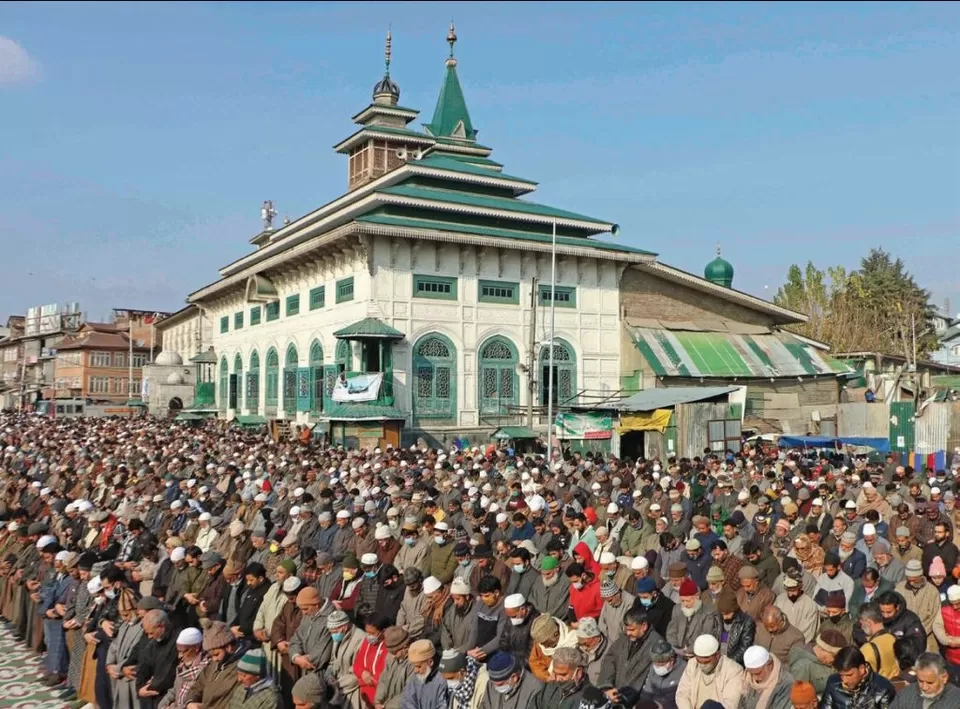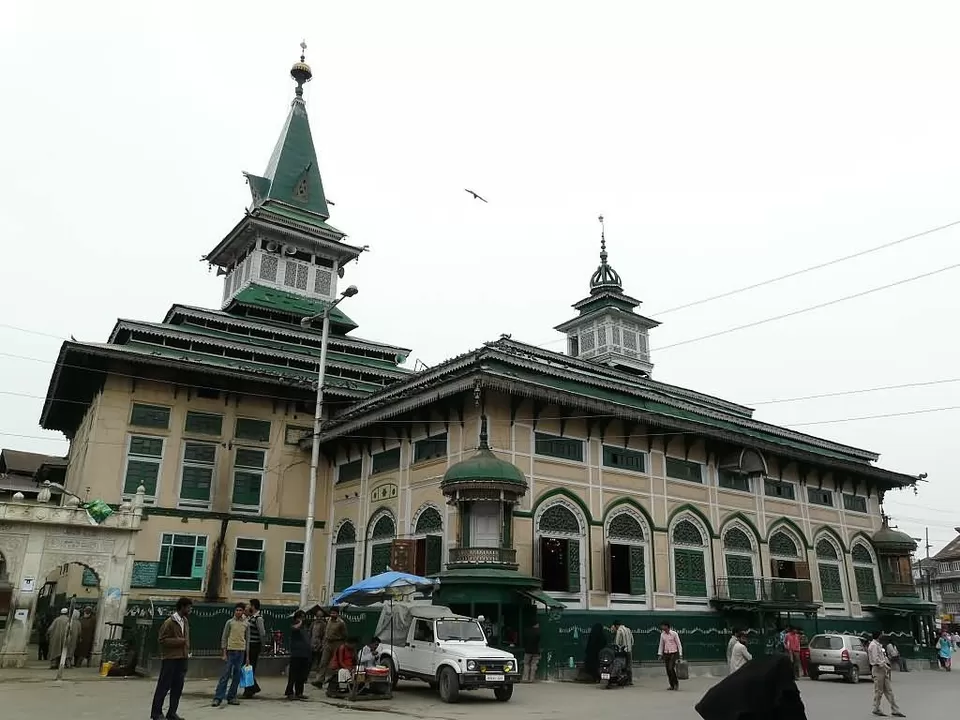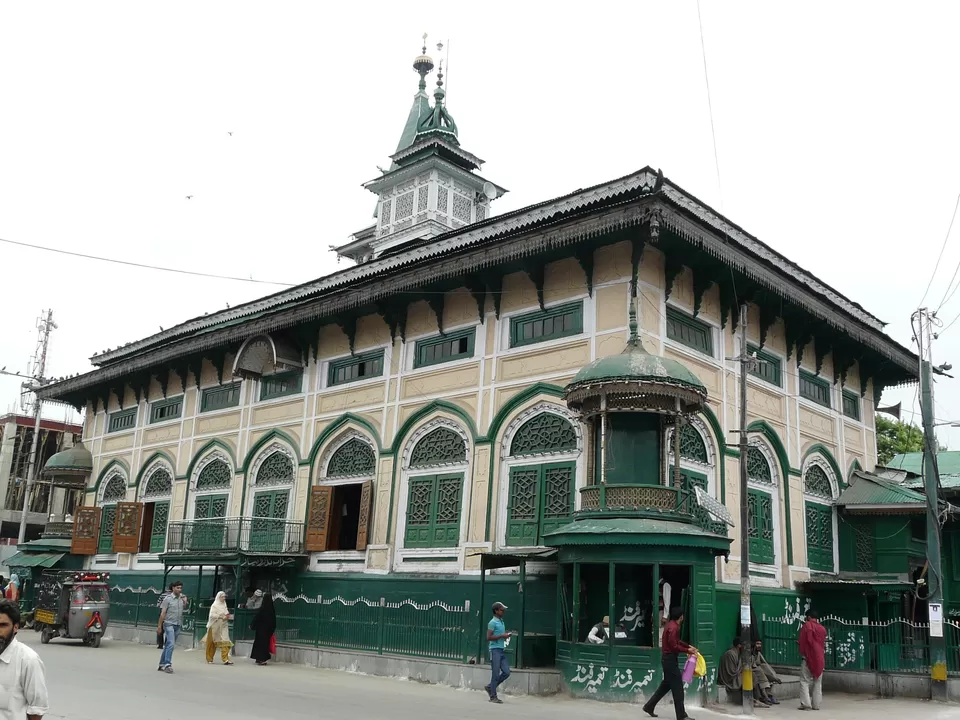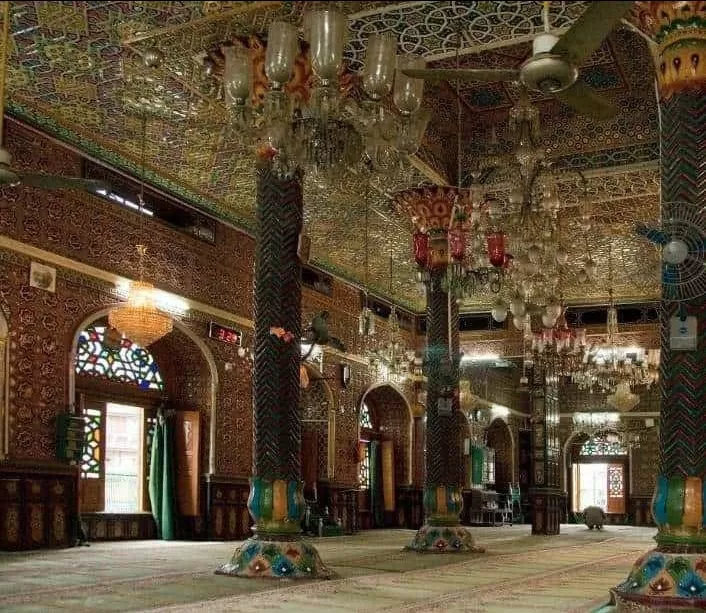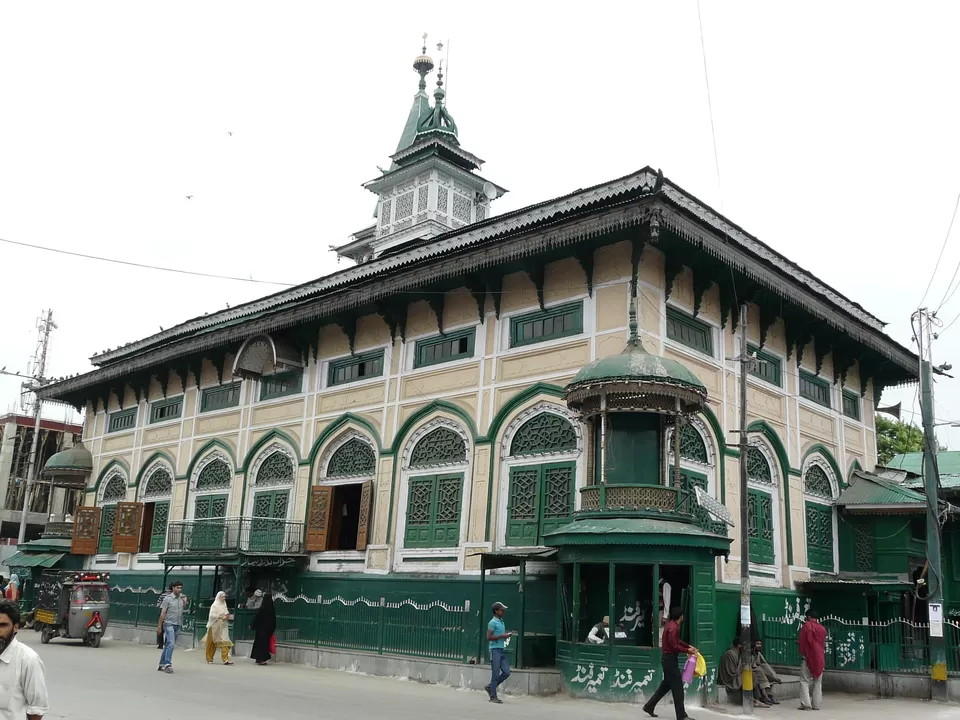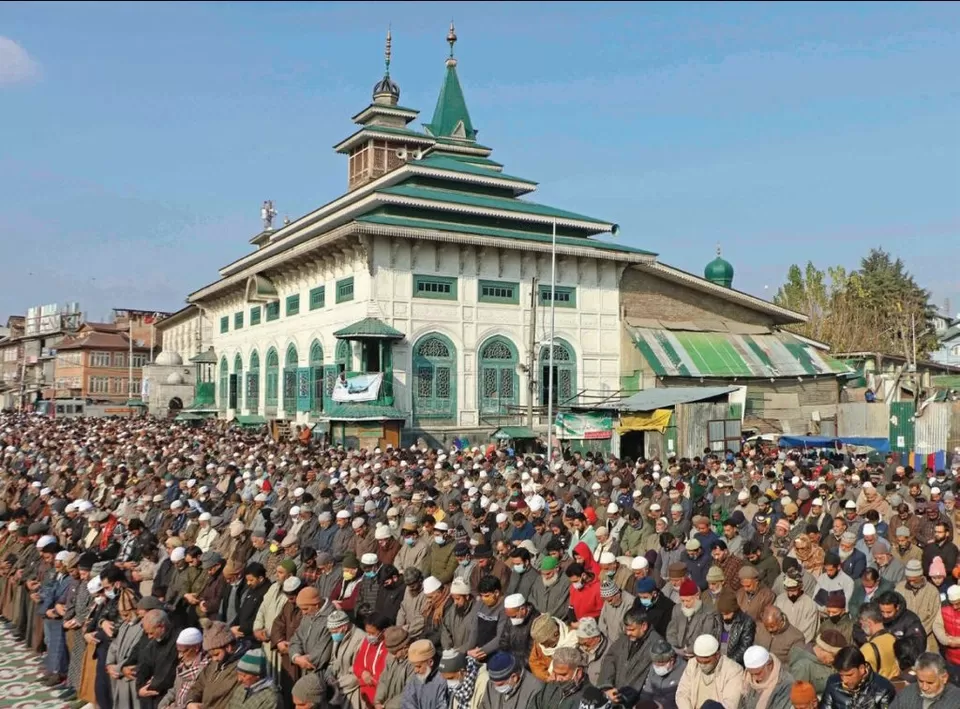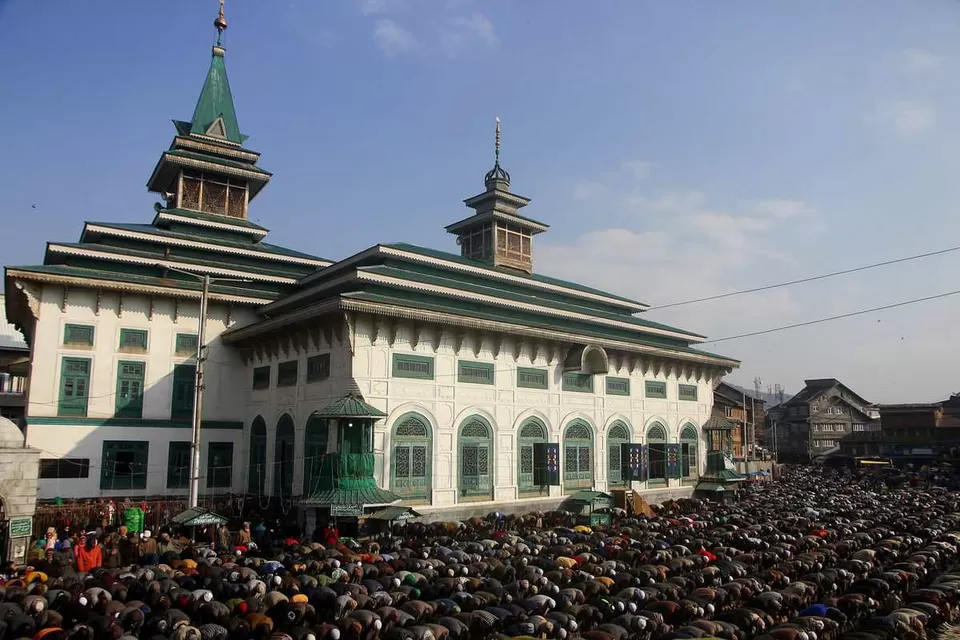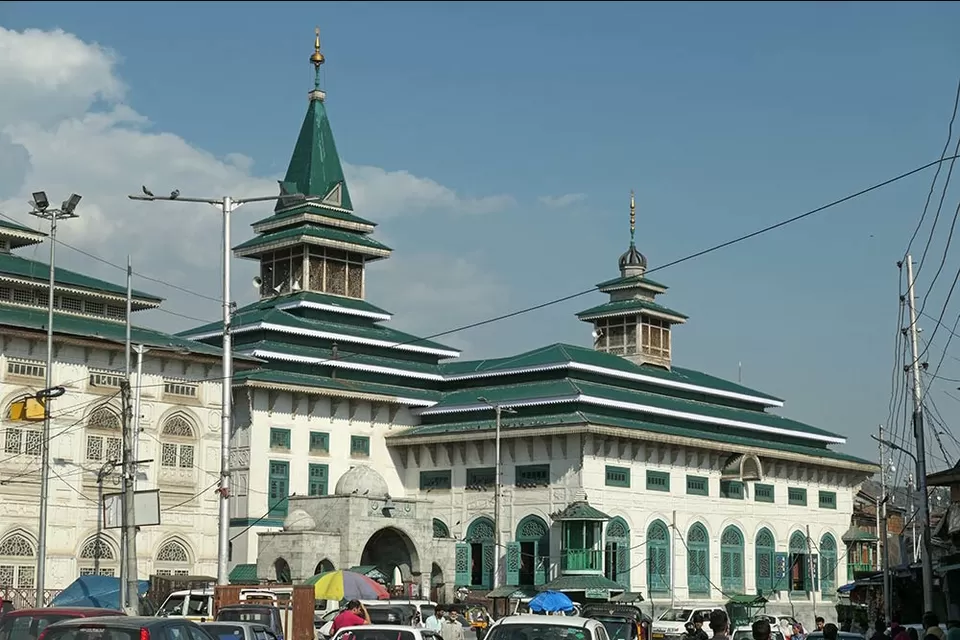 A place of worship for followers of Sufi, Ziyarat of Dastageer Sahib belongs to Sheikh Syed Abdul Qadir Jelani. He was an Islamic scholar with a lineage of Ghaus-Ul-Azam. This holy shrine is 200 year old and it is located at Khaniyar in Srinagar. This shrine is located at a scenic place in Gulmarg.
This ancient shrine attracts people from all over India to pray and to have a glimpse of Ziyarat. In every Ziyarat, there is a place for feeding pigeons with grains. People of every age love to feed pigeons here. It gives one immense peace and pleasure
Historic Factor
The Ziyarat of Dastageer Sahib is one of the many ancient shrines present in Srinagar. It is an old place of worship of Sheikh Abdul Qadir Jeelani (RA), also known as Gaus-ul-Azam Dastgeer Sahab (RA). Mostly made of wood, this shrine is decorated with splendid chandeliers that add to the look of the shrine. This makes it beautiful from inside
Rituals
Native people of Kashmir are deeply attached to most of the shrines here such as Shahe Hamdaan Mosque, Hazrat Bal, Ziyarat of Dastageer Sahib Khanyar, Shrine of Chrar Sharief and Ziyarat of Makhdoom Sahib. They fasten threads in these shrines as a mark of their wishes and people come back to open these when the wish is completed. Some of the shrines are popular for carrying out a ritual of Zar Kasai, a ritual when the first haircut of a newborn happens. These shrines serve yellow cooked rice (Tehar Distribution) and fried dishes of rice powder and lotus stem. All of these are sold at sweet shops around the shrines
Architecture and Legacy
This shrine is located on a large area because of which it is surrounded by many markets. The shrine is beautiful from within, mostly embedded with wooden carving panels that cover most of the mausoleum. Along with this, one can see unique chandeliers hanging from the roof to give this place a truly royal look. The shrine has large colourful windows that enhance its beauty in the sunlight. Green coloured windows surround the outside of the mausoleum.
Only 1.5 km away from Rajniwari is the legendary shrine of Dastageer Sahib. No tomb or catacomb is present inside this shrine but there is a mosque holding the holy remains of Peer Dastageer Sahib. Just like Naqashband Sahib, Dastageer Sahib had never visited Kashmir but some of his admirers brought his relics to this place. A Khankaah was also built by Khwaja Sakhi Shah Sahib in the ruling period of Noor Ud Din Khan. It is heard that Khwaja Sahib started Silsila Qadria in Kashmir. Because of that, native admirers of Dastageer Sahib are known as Qadrees. Ziyarat had experienced many repairs during the ruling period of Maharaja Ranbir Singh. The pandits (Hindu priests) also bow before it. It is also said that Jesus Christ did not die on the cross but actually his wounds were healed and he moved towards Kashmir.
Damage Caused by Fire
Ziyarat of Dastageer Sahib suffered a terrible fire incident in June 2012. This incident plunged the natives into agony and grief. But local police officials did not want violence to be raised with this incident so they planted securities at all local sensitive points. This fire had a grief effect on people of the valley. Despite the security, commuters clashed and a large number of people were injured including cops. According to caretakers, the holy remains of Dastageer Sahib were safely retrieved from the shrine despite the massive fire. However, the fire shattered chandeliers and destroyed a lot of precious wood panels of this mausoleum.
This shrine is being reconstructed and it is believed that the damage will be recovered and scattered structure will be revived.
How to Reach
The Ziyarat is located centrally at Srinagar, which makes getting there easy. Jammu Railway Station is the closest to Srinagar and both of them are 290 km away. This railway station is connected to all major stations in India such as Mumbai and Delhi. Various buses and taxies are available to escort you to Srinagar.
Another way is to travel by air. The airport here is also connected to all the major cities and regular flights are available at short intervals.