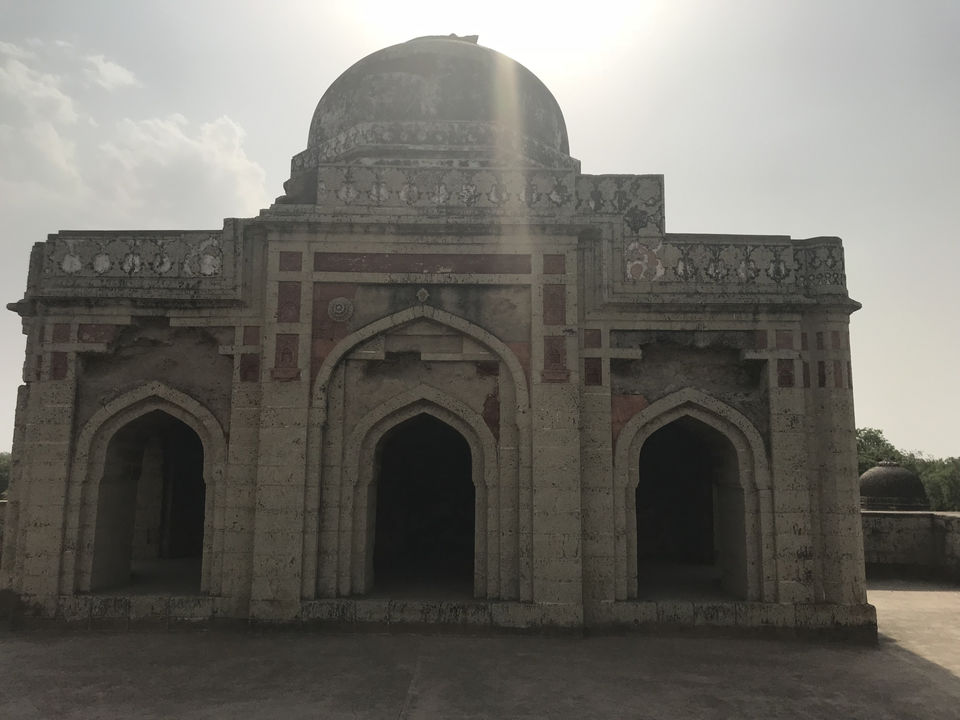 Many a times it happens with the travelling enthusiasts that they end up going to places really far off to find themselves in the middle of some exotic and exceptionally beautiful vintage sites even when a few such places lay hidden in the near vicinity of their home.Same happened with me this time.
As I got to know from a respected dignitary that there is a beautiful archaeological site – a kind of step well (or 'Bavdi' as step well is commonly called in local language) of probably Mughal era at Jhajjar, a city only 36 km from the thermal power plant I work & reside at , I straightway marked the same in my must visit list.
Accordingly, one fine Sunday , the kiddo Yuvi & myself got our water bottles ready and left for Jhajjar at around 2:00 pm.Even though the mercury read 41 degrees that day, but the excitement to see the Vintage construction pushed us through everything.
After about 40 minutes of drive & GPS exploration ,we finally reached a site whereby a board of at the entrance read
"Protected Monument – A monument of National Importance – Archaeological Survey of India."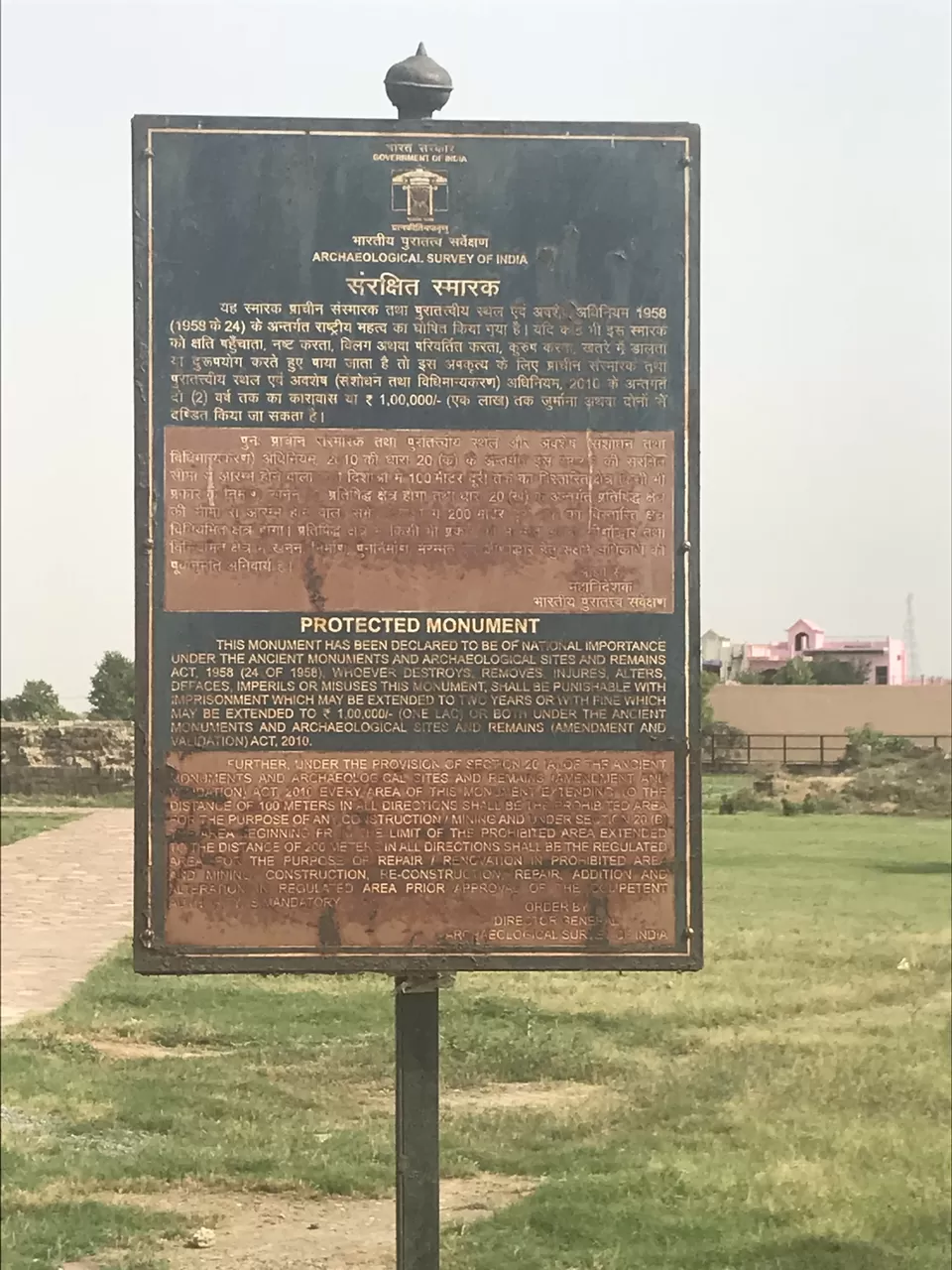 As we entered into the premises , we were greeted by a mesmerizing view – a group of beautifully crafted Tombs and Mosques stood tall to welcome us with open arms. Even though a few of the tombs were little damaged but even the dismantled portion and the lakhuri bricks thus exposed spoke a volume of effort that must have gone into making these Tombs .
There & then, I went through the official website of Haryana Tourism to know a little more about the place whereby I got to know that these Tombs & Mosques were built when Mughal emperors Akbar, Jahangir and Shahjahan reigned (1594-1626 AD).
Before I write any further, have a look at few of the pictures that we clicked which will reinforce what all I have said so far about the aesthetics of the place :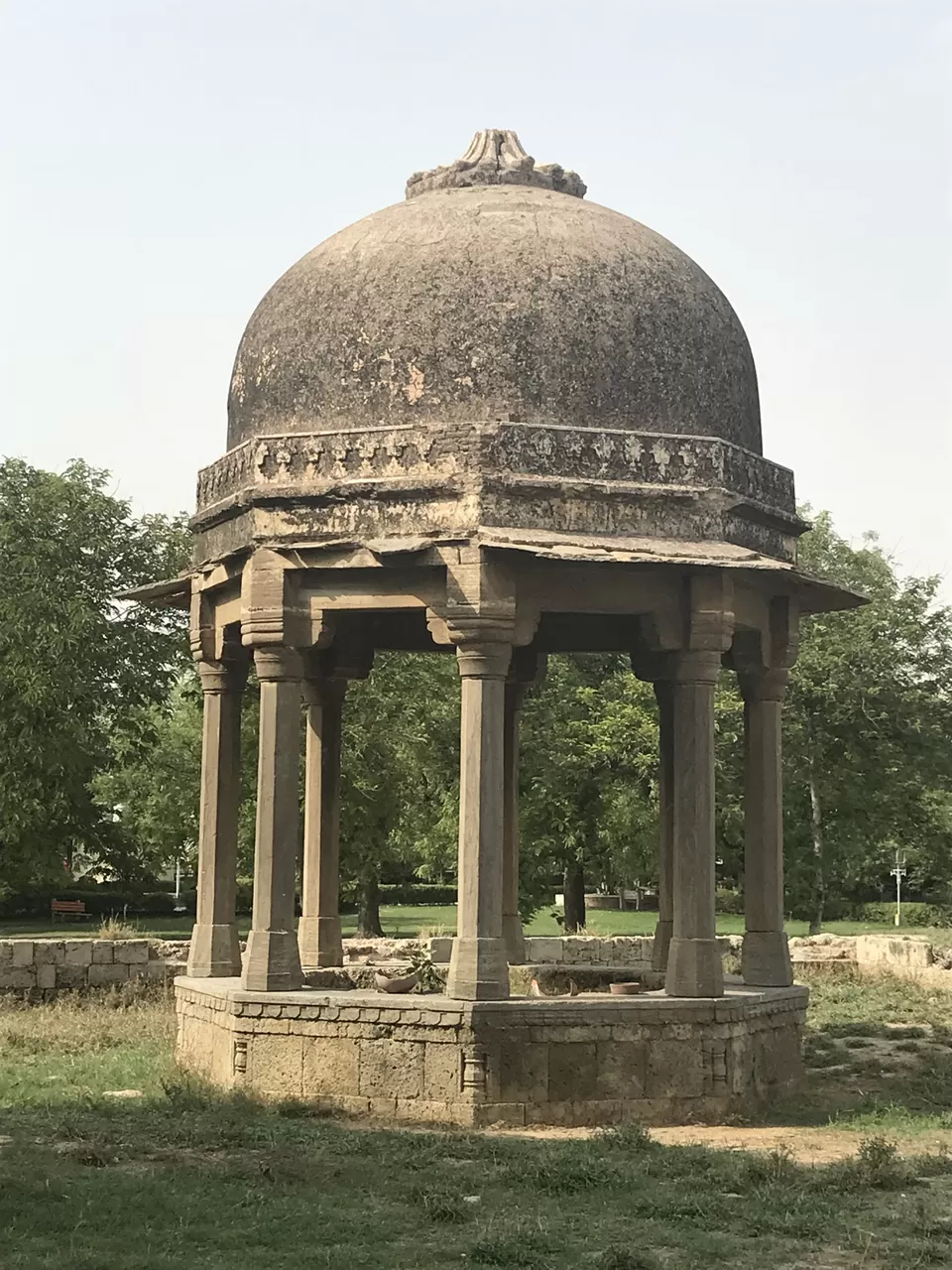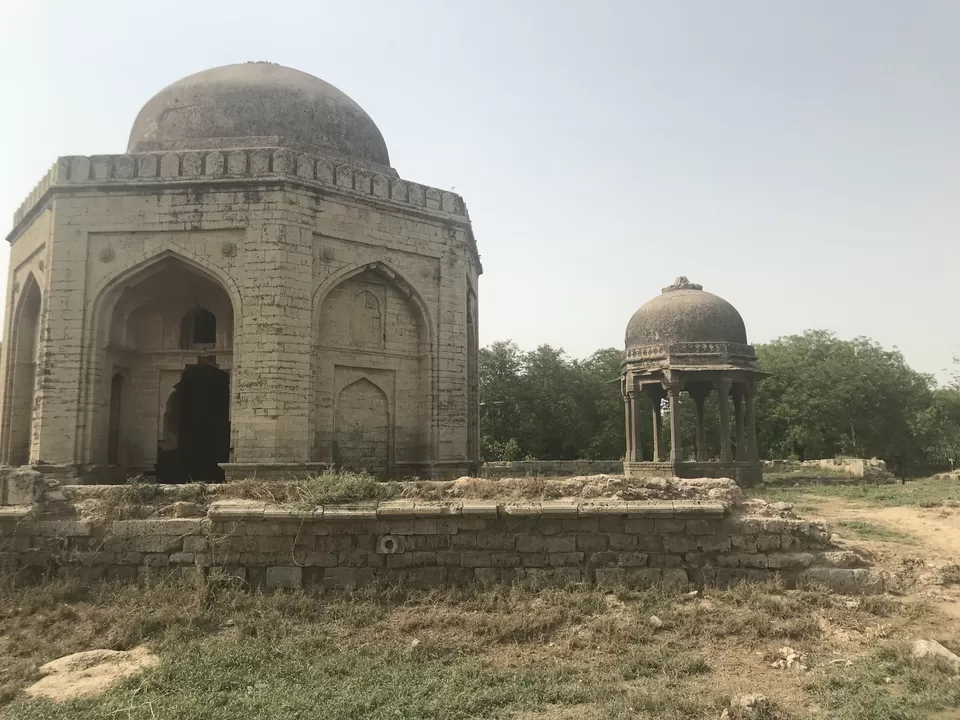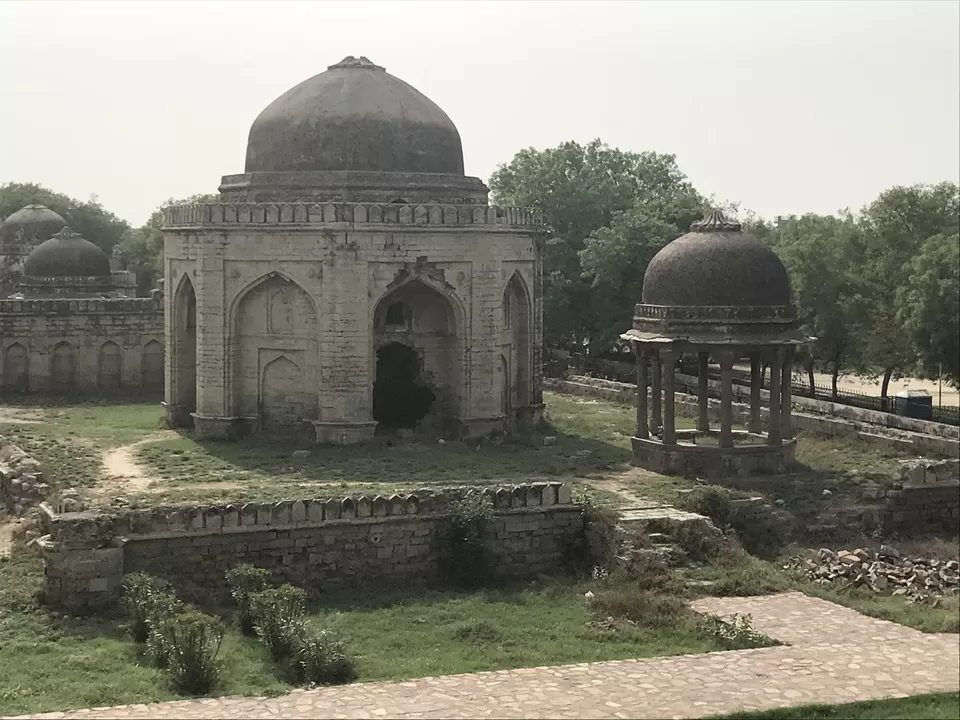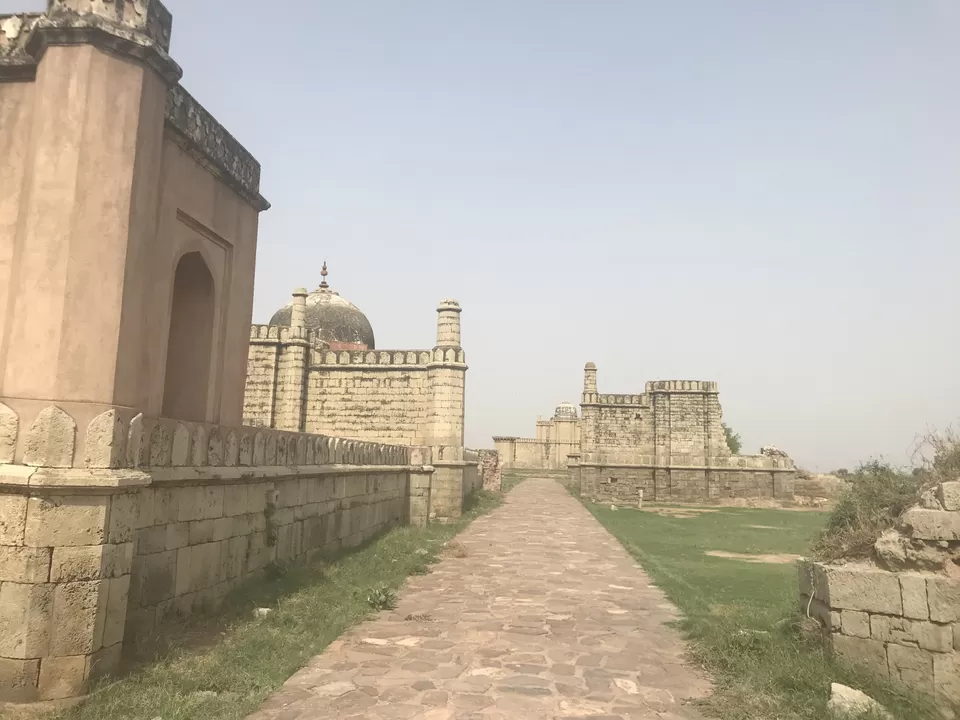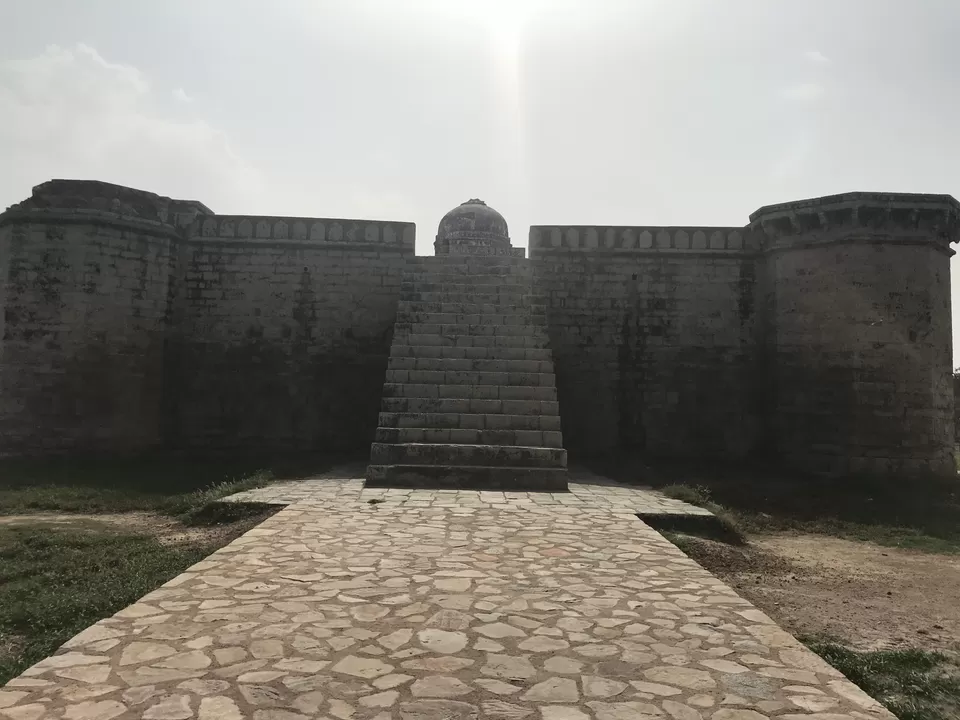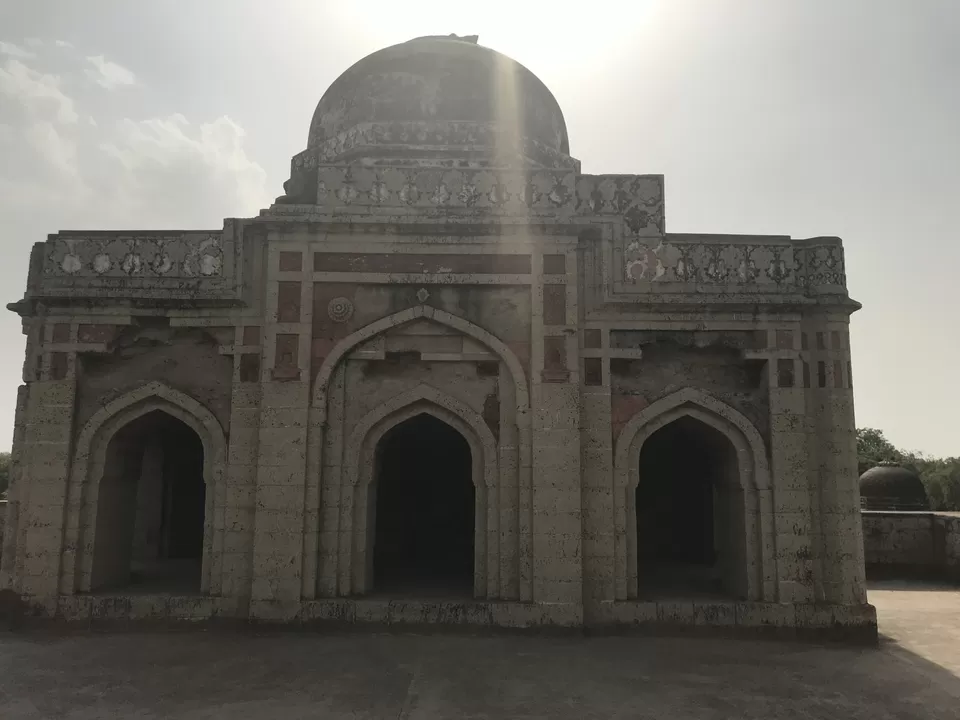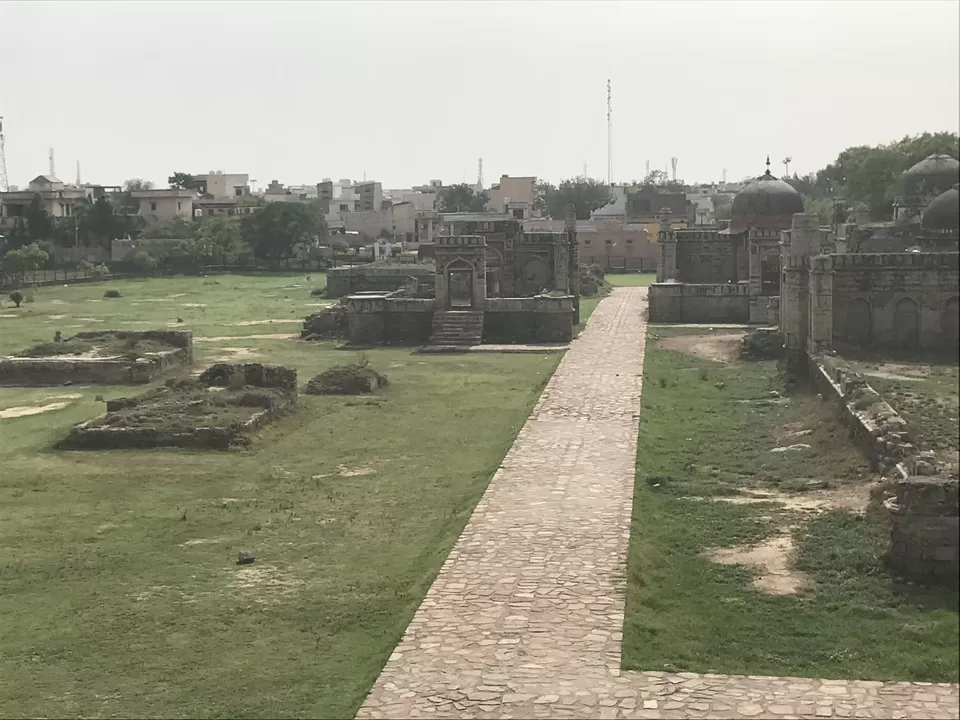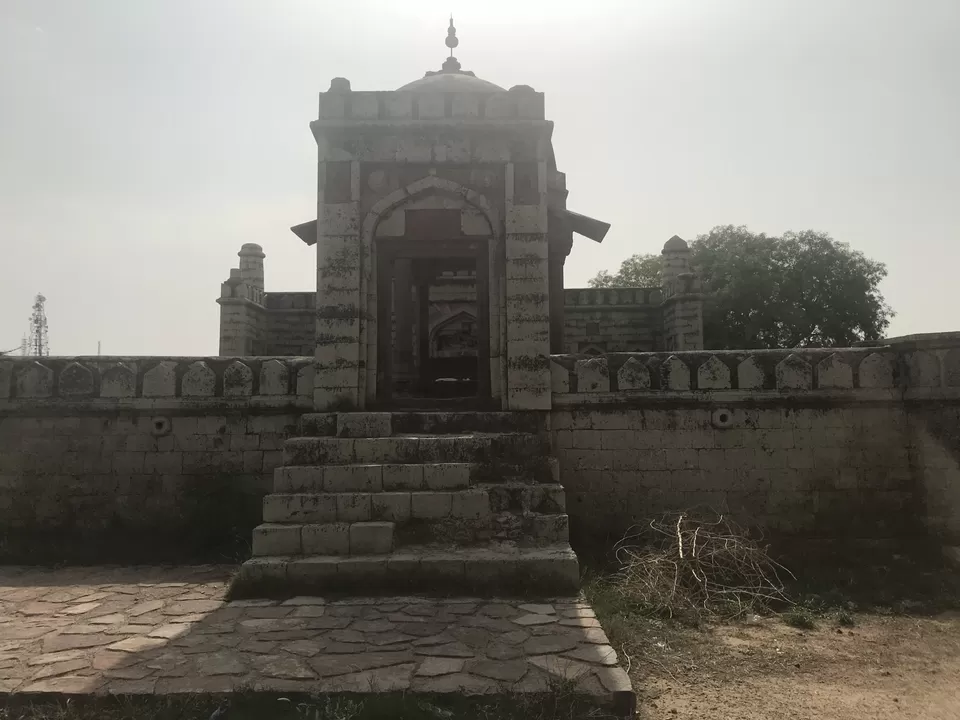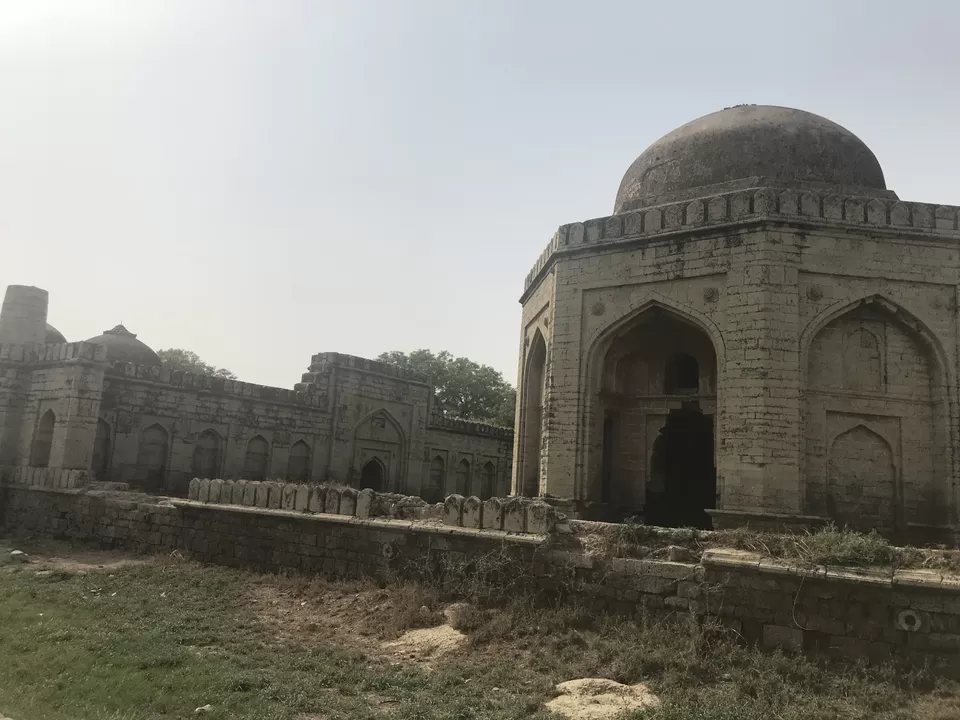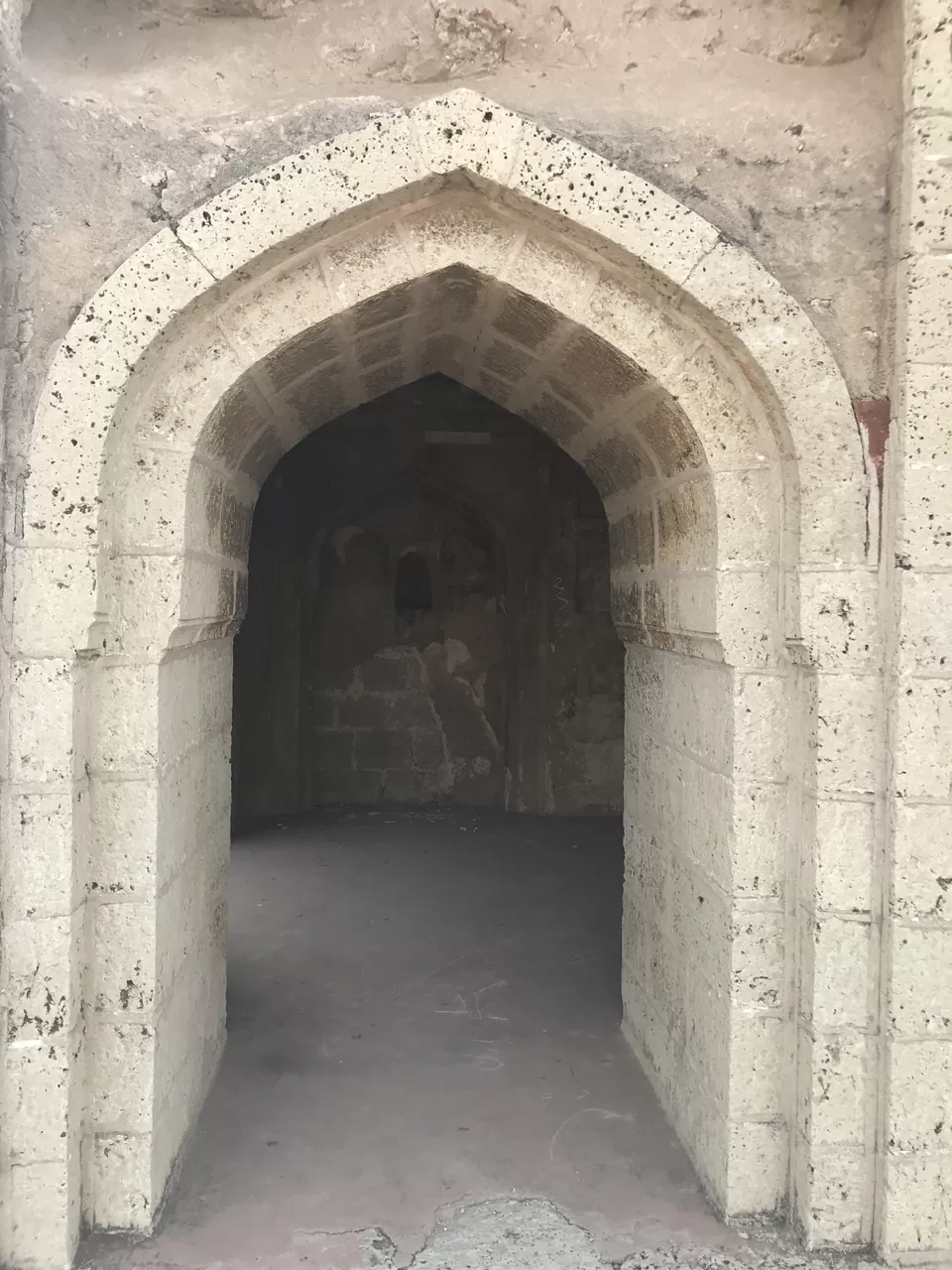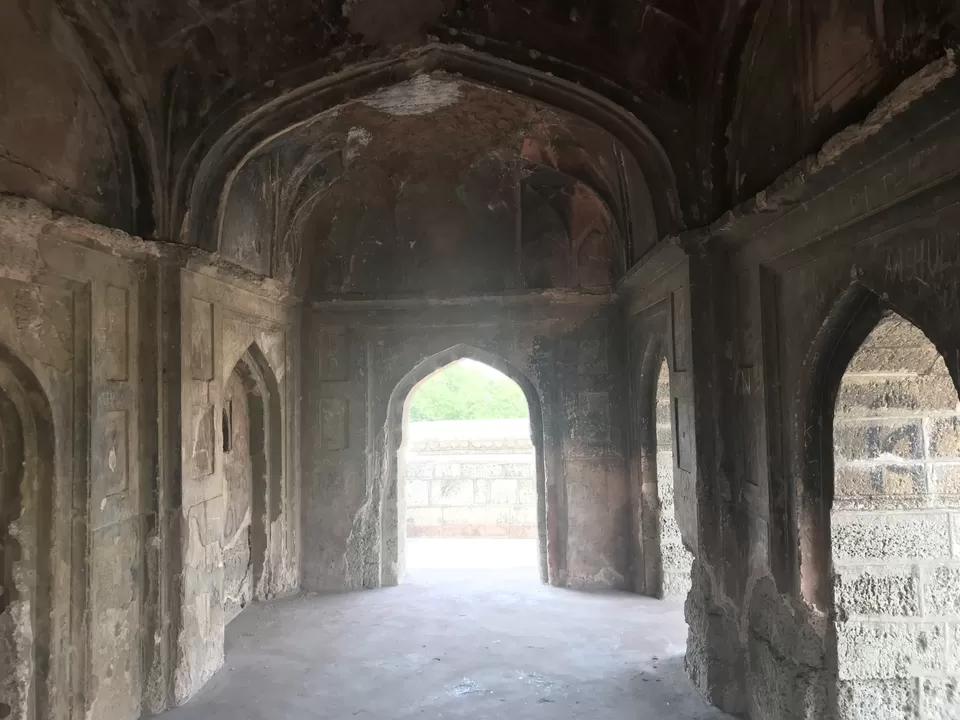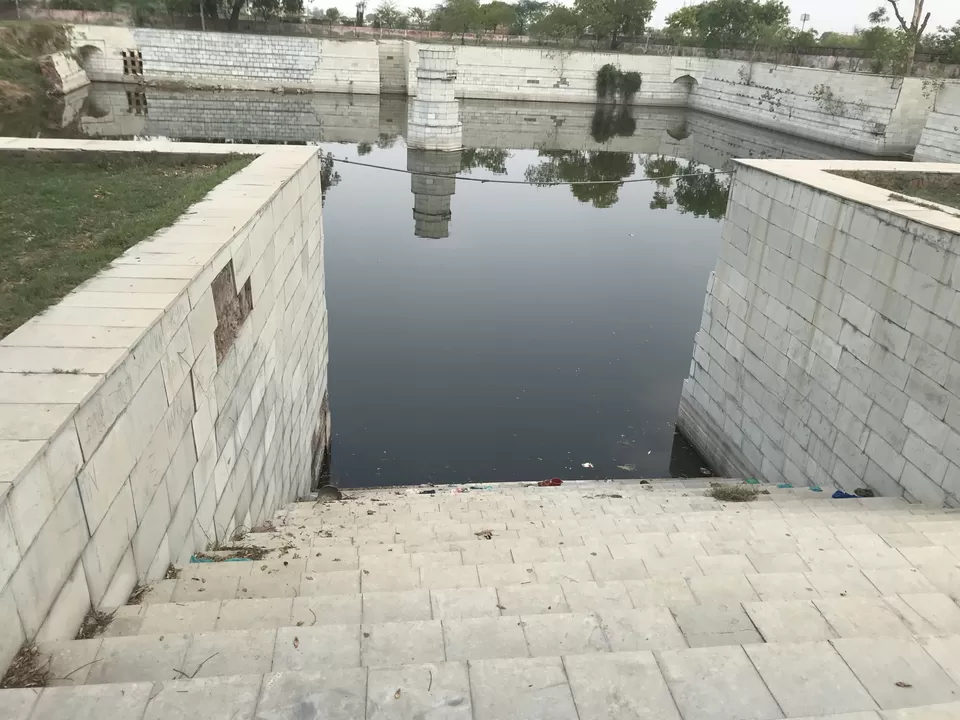 Isn't the place beautiful ? Infact , there is a full fledged lawn area within the premises of the site ,thus making it a wonderful picnic spot in winters where you can enjoy a quick hangout with your family.We even found evidences of cricket being played there, though the future Tendulkars & Sehwag's could have used some better wickets rather than using these classic construction blocks :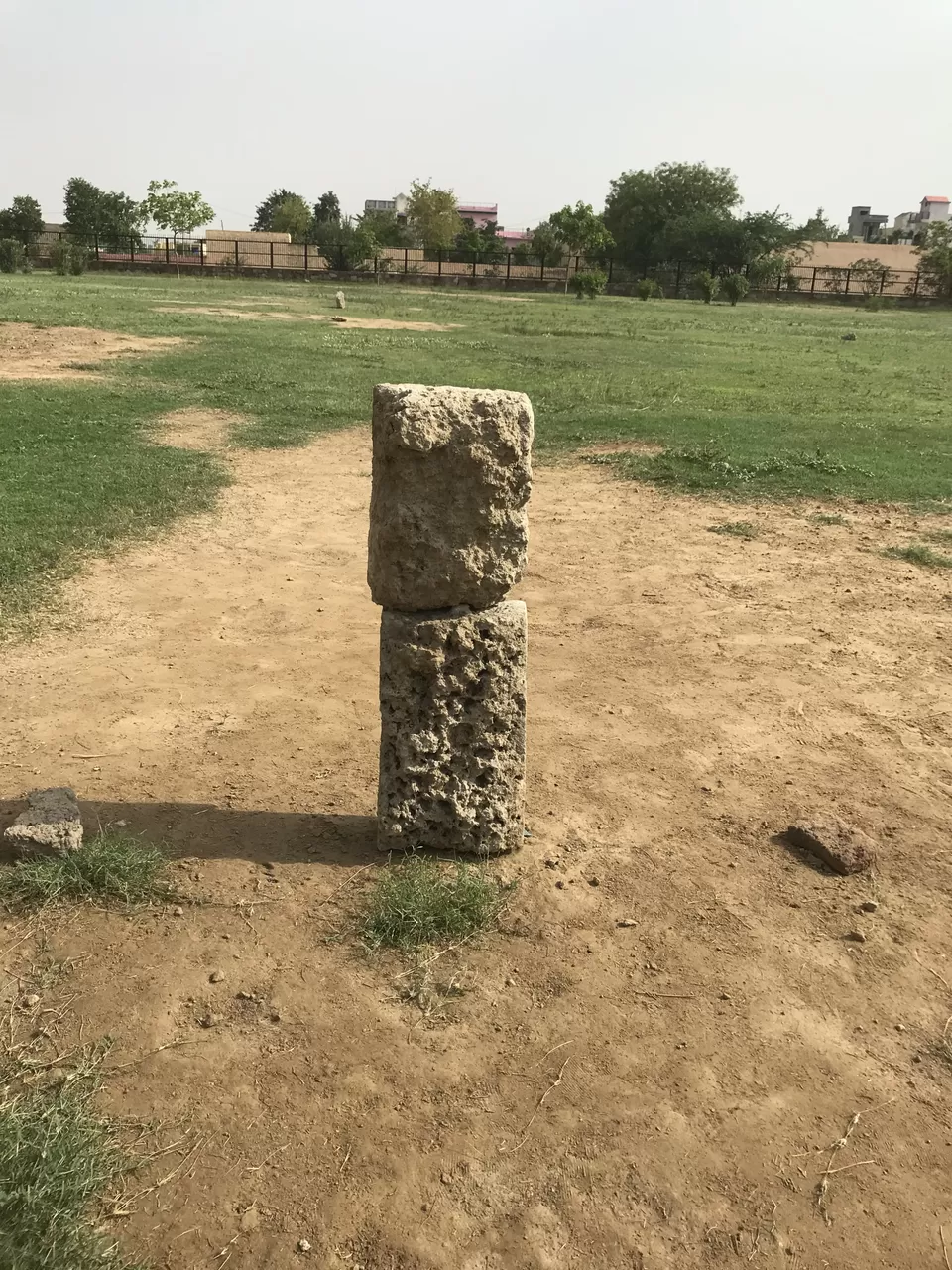 But just as I was planning to capture a few more vintage shots , the temperature around got better of the Kiddo as he surrendered and said "Bus papa, ab ghar chalte hain " (Enough Dad, lets go home ! )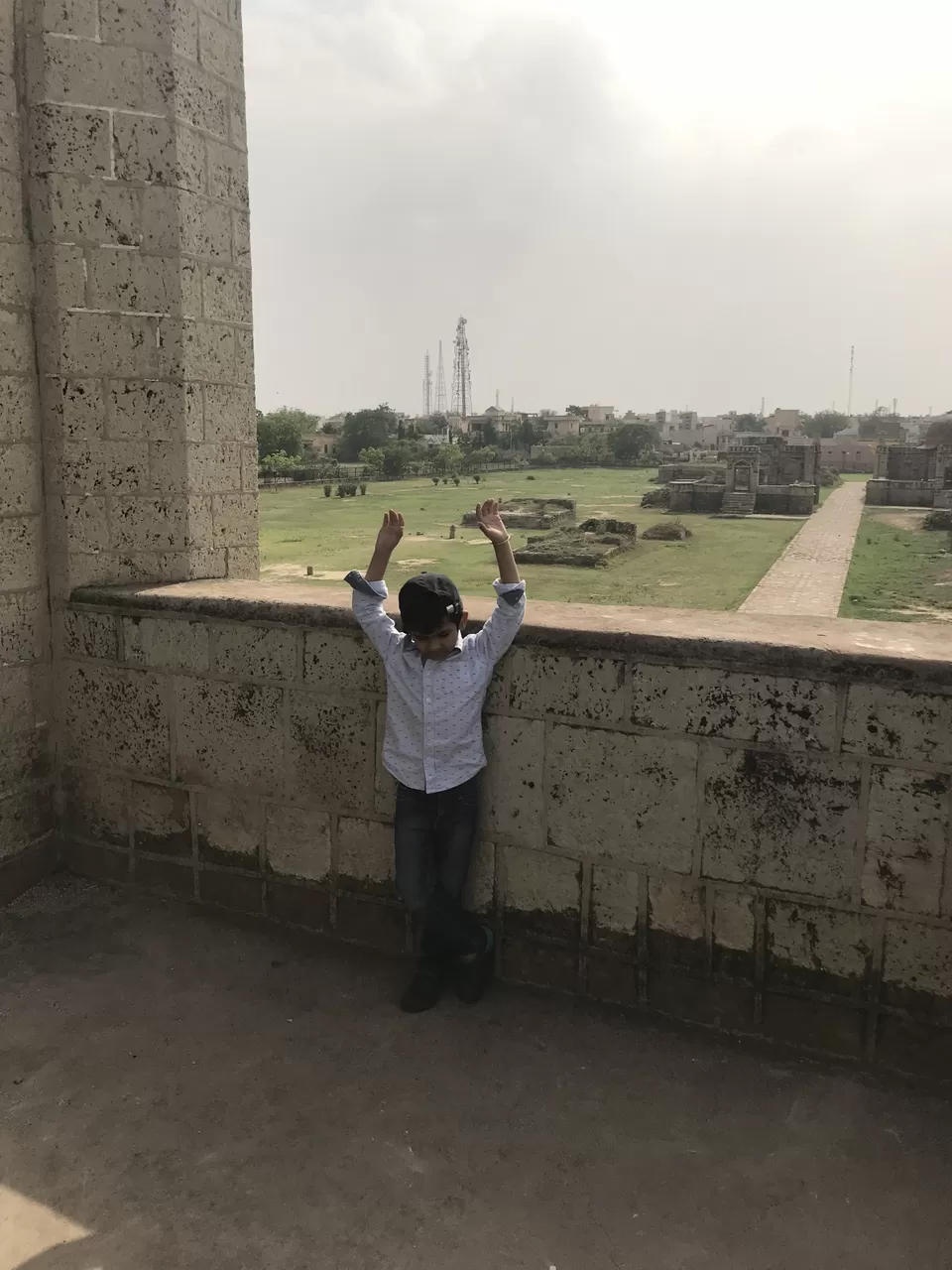 The innocence of a 5.5 year old , hidden in his kiddish annoyance forced me to take recognition of his tomato red face and we left , but not before pending good 35- 40 minutes amidst the middle of a history which looked pretty much alive even today.
I hope you find this write up worth a read & share . Would really love to hear your feedback !
Namaste & Take care !
P.S. : Kudos to the entire team- Jhajjar District Administration , Haryana Tourism , Incredible India and Archaeological survey of India for maintaining such sites so well.With a little more publicity & awareness, these sites can turn out to be a great tourist attractions and hang out destinations.
You can reach me at :
1. Inside Out with Rahul Yuvi @ Wordpress (Find all of my travel stories here )
2. Inside Out with Rahul Yuvi @ Facebook
3.Just Google :Inside Out with Rahul Yuvi