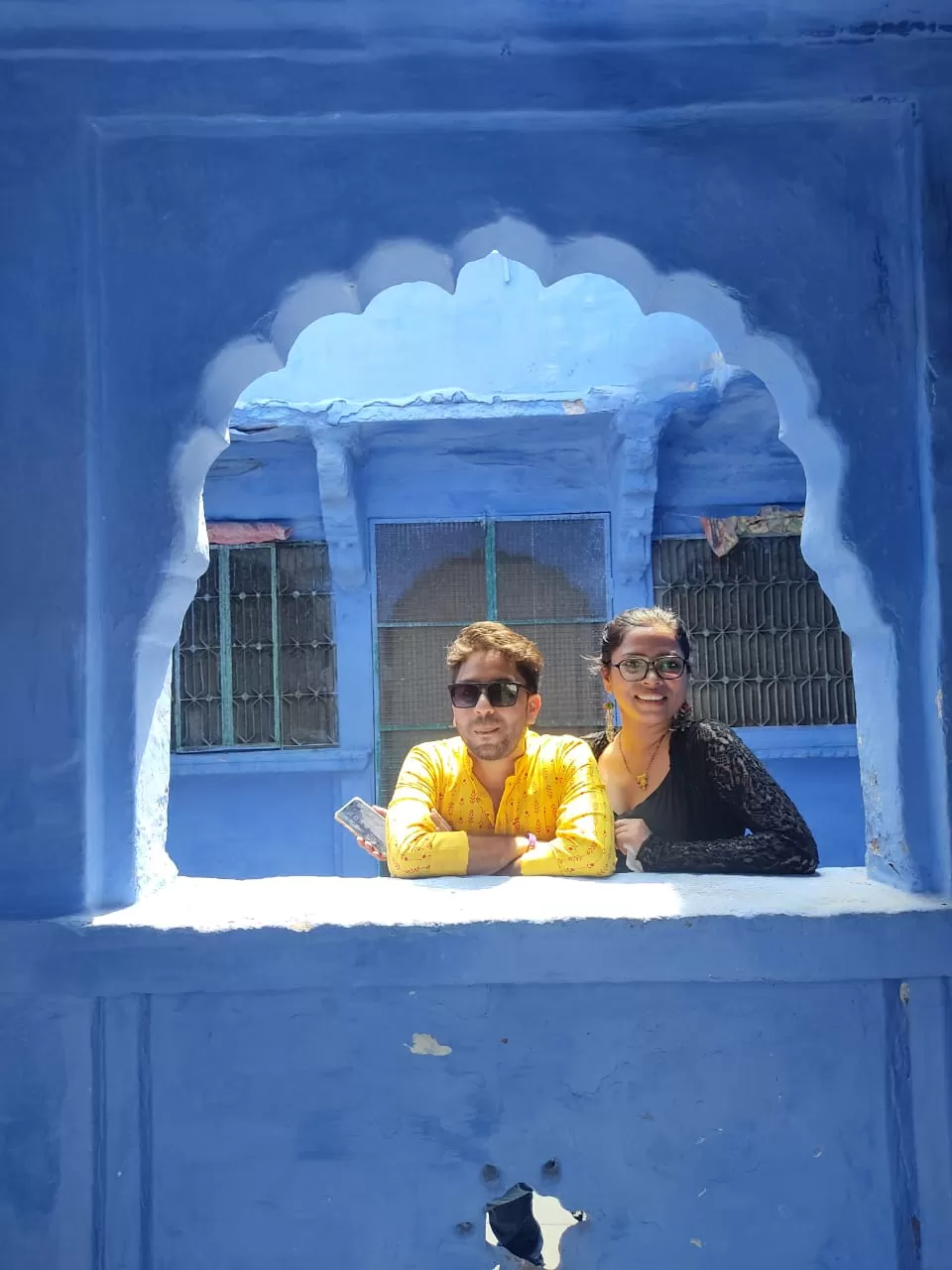 Another weekend arrived and we packed our bags for a new trip. This time it was Jodhpur (The Blue City) a city known for its palaces and culture but we discovered one more thing which its famous for ……(Stay tuned :P)
Friday night we started our journey by train the best way to reach Jodhpur as its almost 437 kms from Gandhinagar.
The train experience itself gave an intrusion that we are going to some ancient city … the coaches of the train was of the olden days which gave too much jerks during whole night .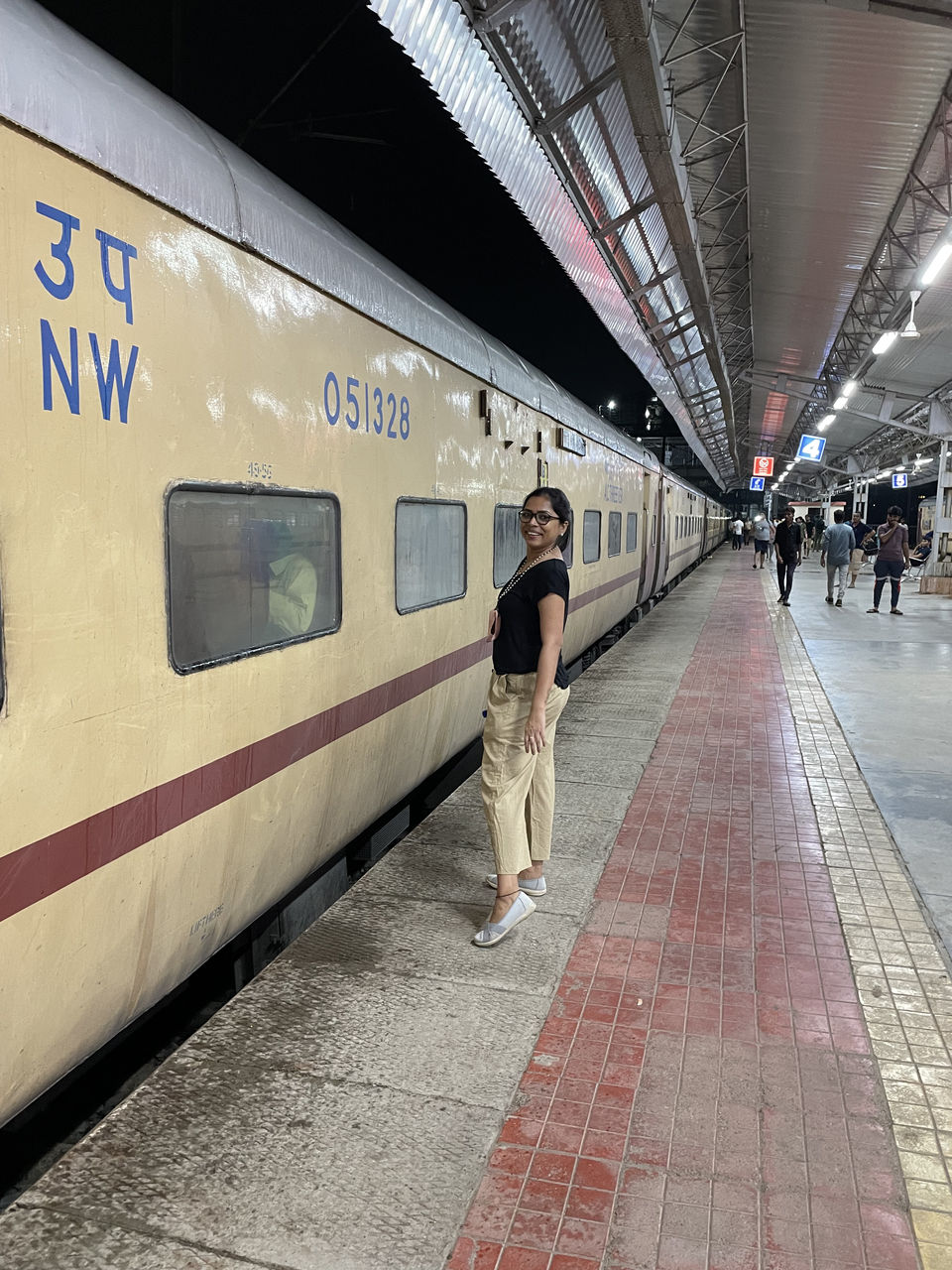 DAY 1:
We reached jodhpur around 07:00 in the morning,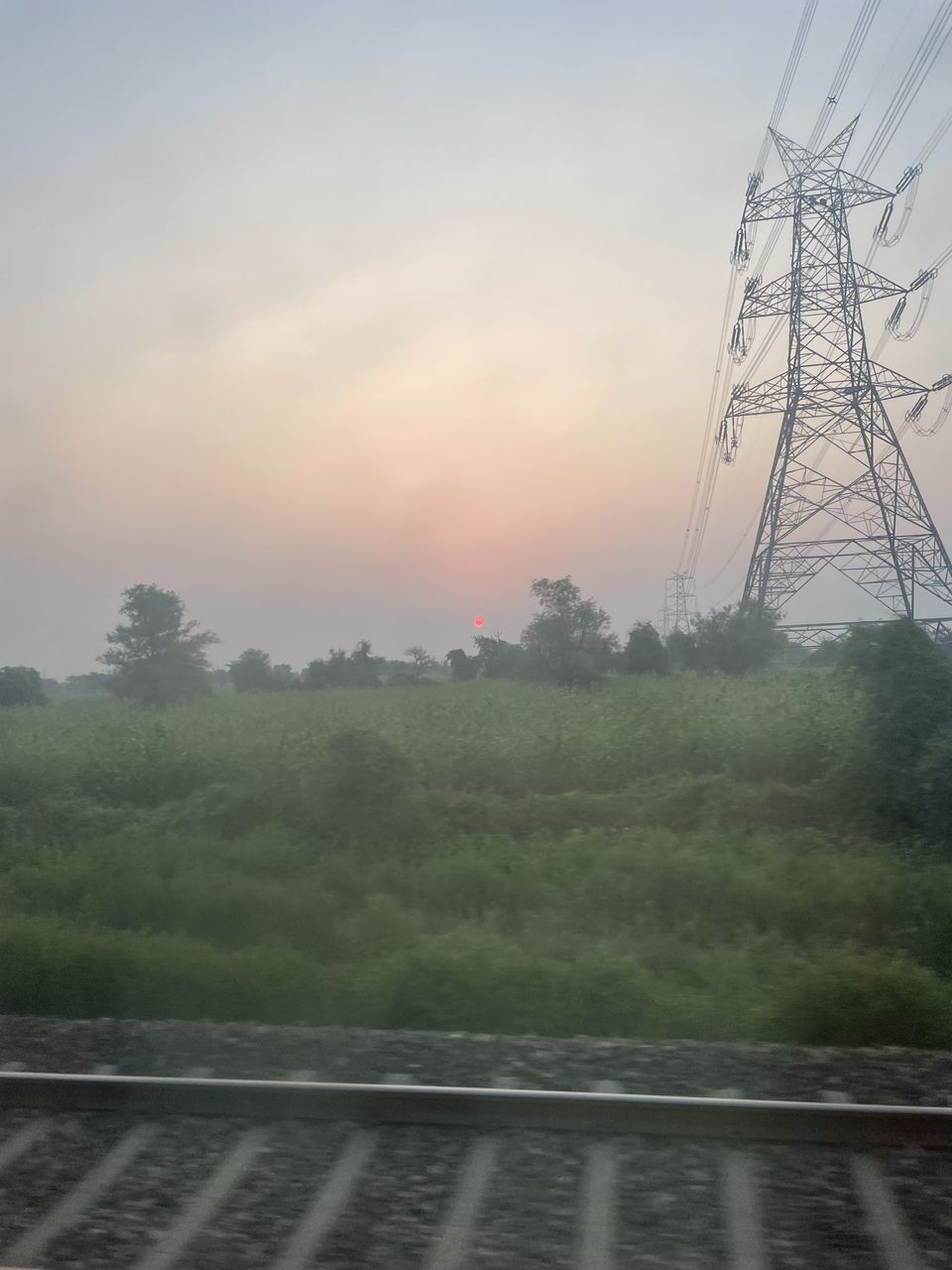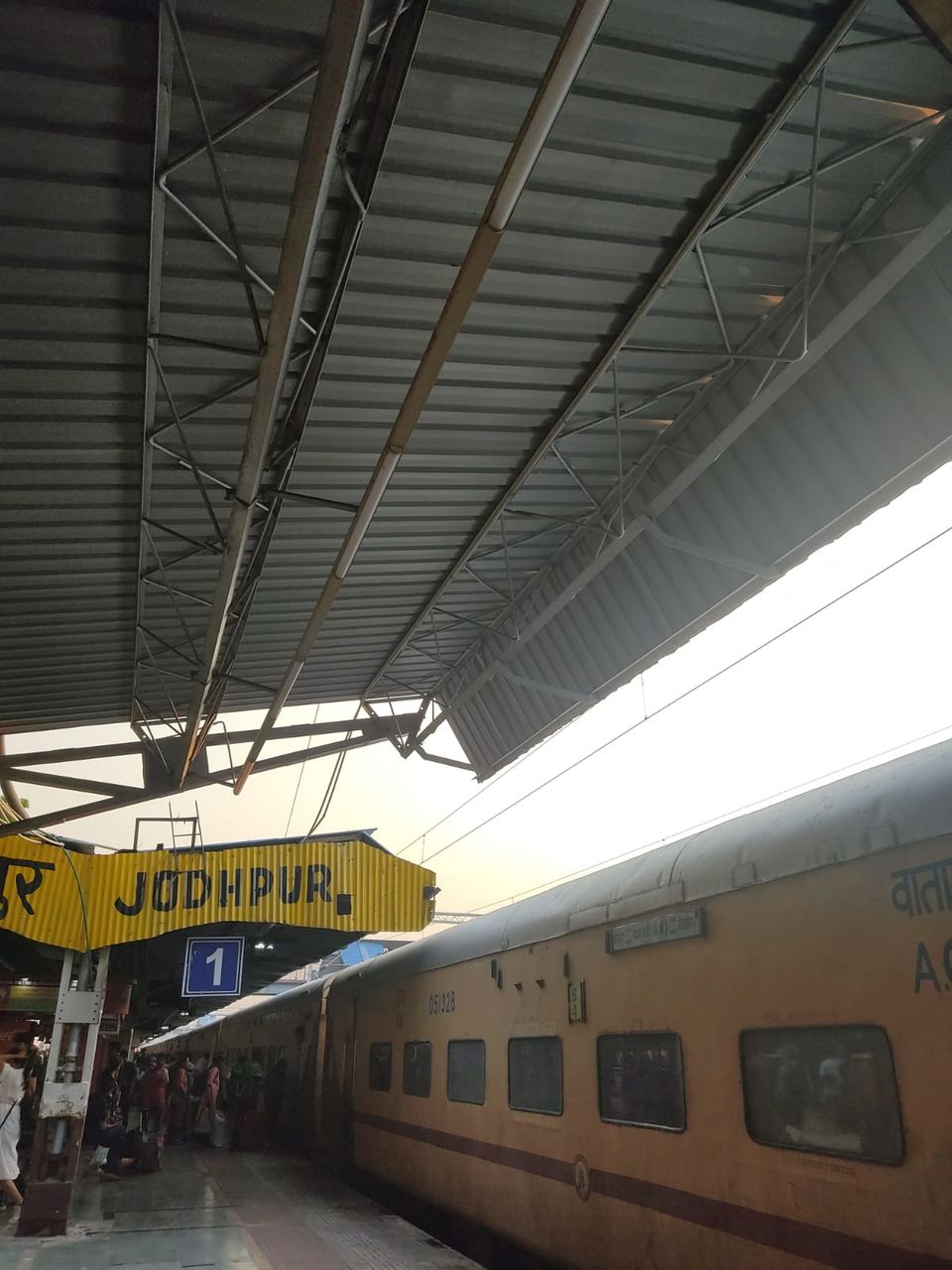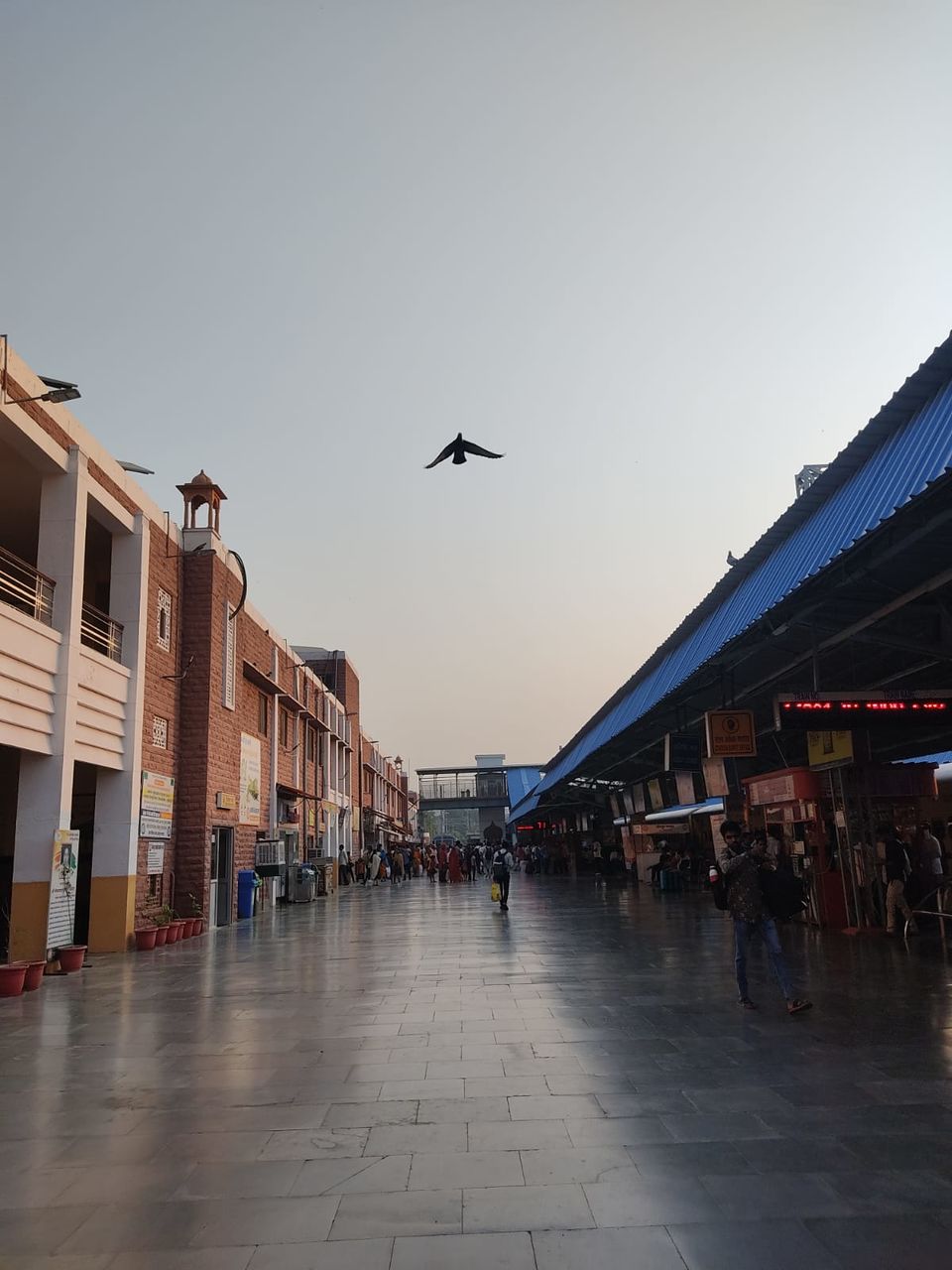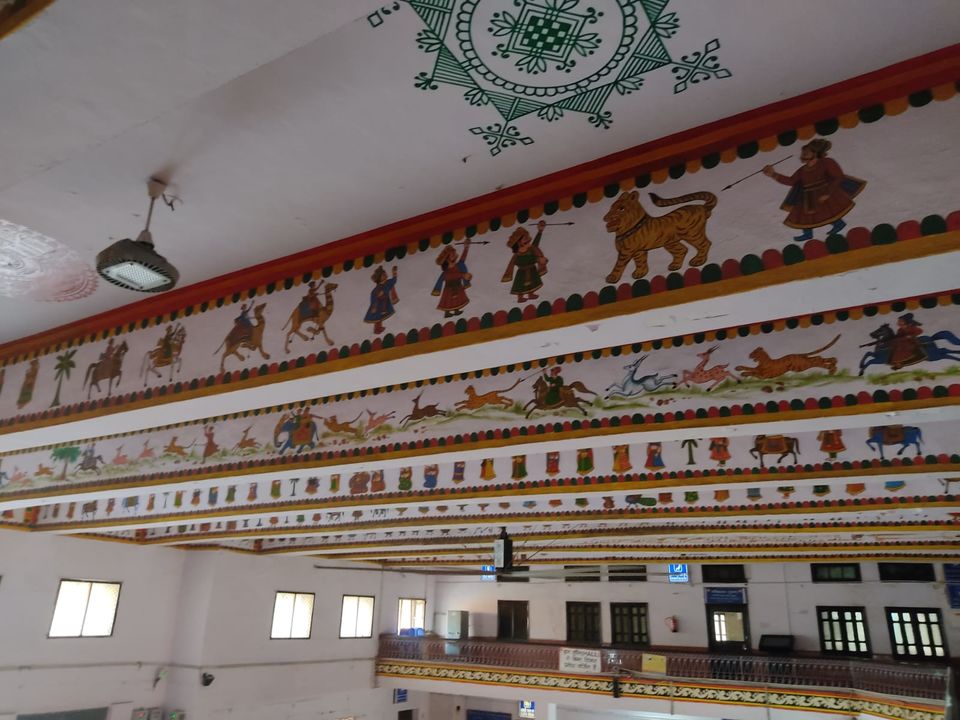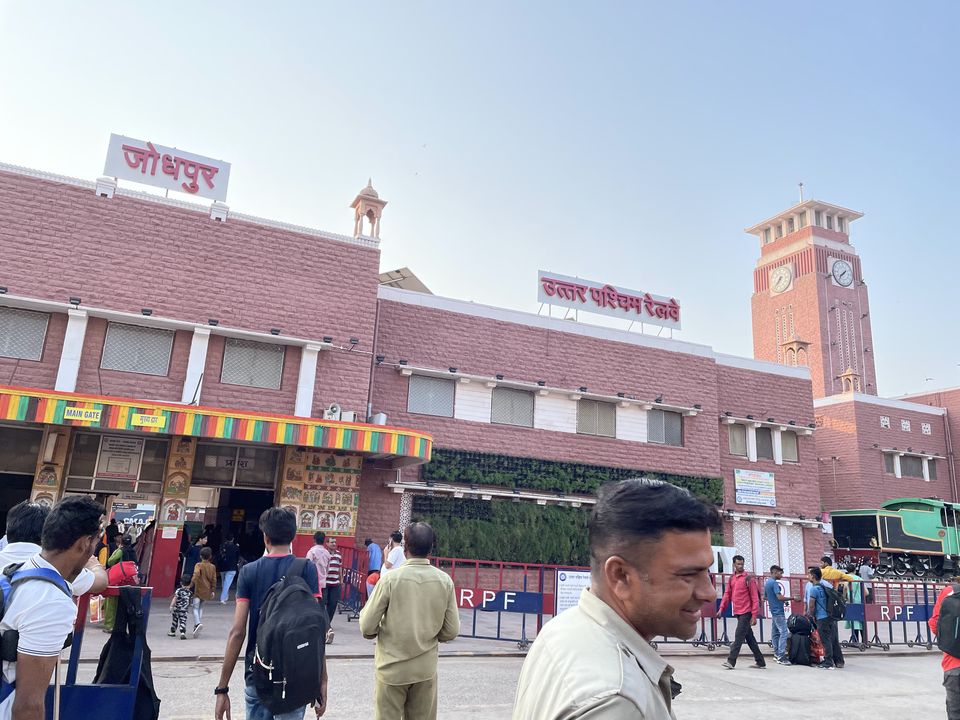 we went out and decided to have breakfast at hotel Cosmopolitan walking distance from the station.
we had our breakfast a buffet of Rs. 210 per pax. which was quite affordable and taste was awesome. This was the best option as in the morning mostly Dhabhas or restaurants are open just outside the Railway station are the only options. Also, the toilets were clean in this restaurant.
From their we decided to visit Toorji ka jhalra stepwell and Clock Tower as the temperature was 36 C so planned to just roam around these two places and then chek in into the resort. we took an auto from the hotel as it was the only convince which could enter the the narrow alley , it costed around Rs. 100 to the stepwell. Butt while our journey began the driver became bit friendly and offered us to give a full sightseeing of the jodhpur city for whole day for Rs.1200 to which we agreed and looked reasonable and also compared the fare with Ola /Uber .
After visiting the two spots we had felt disappointed after seeing the condition of it. It was full of filth and dirt not well maintained and most of the structure are too weak and under maintenance sign board are being placed but not maintained. But view of fort from this place is amazing.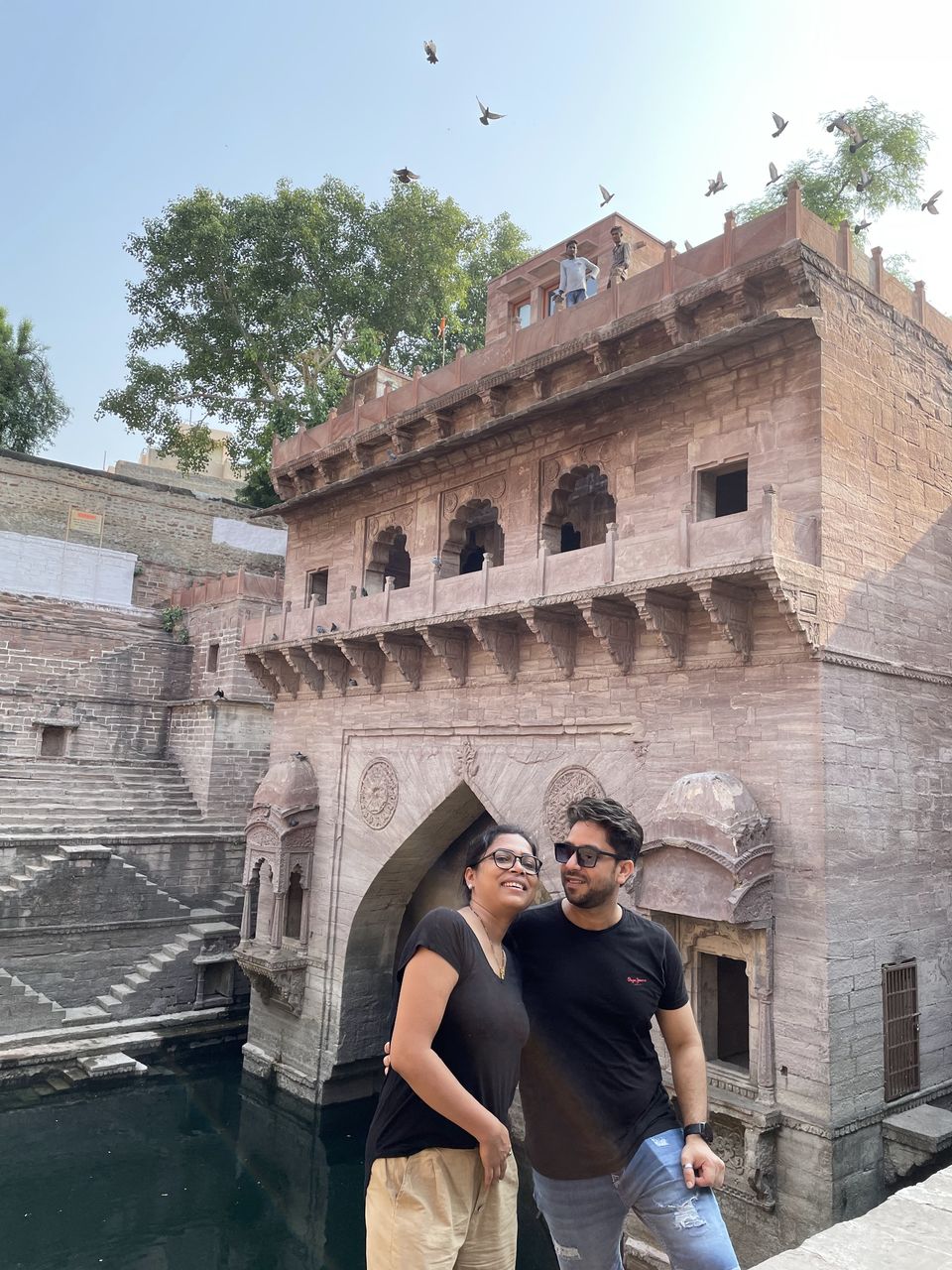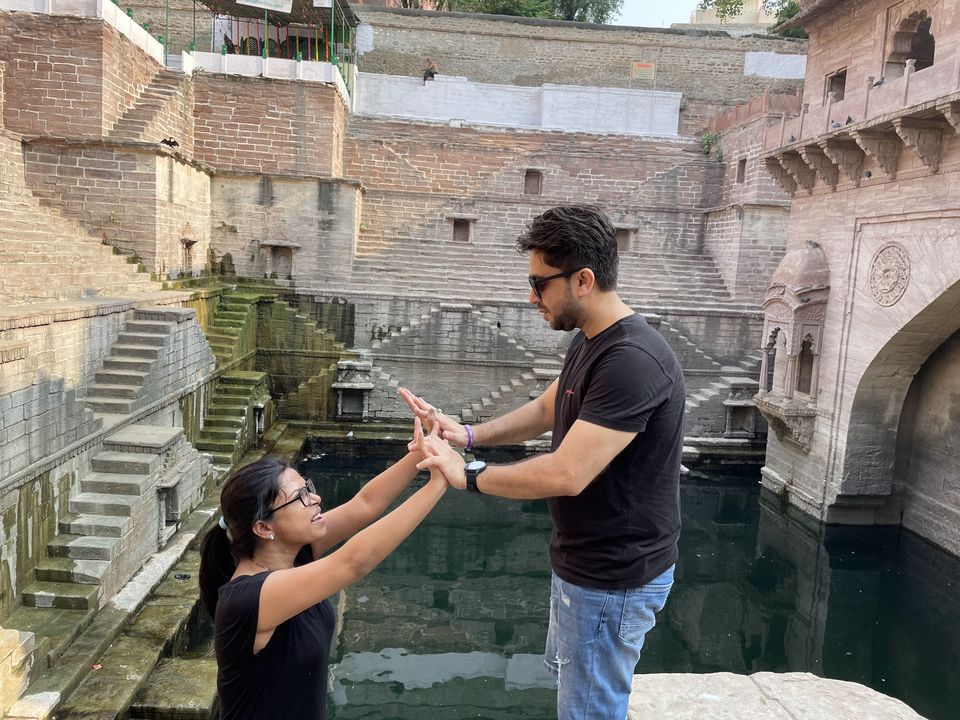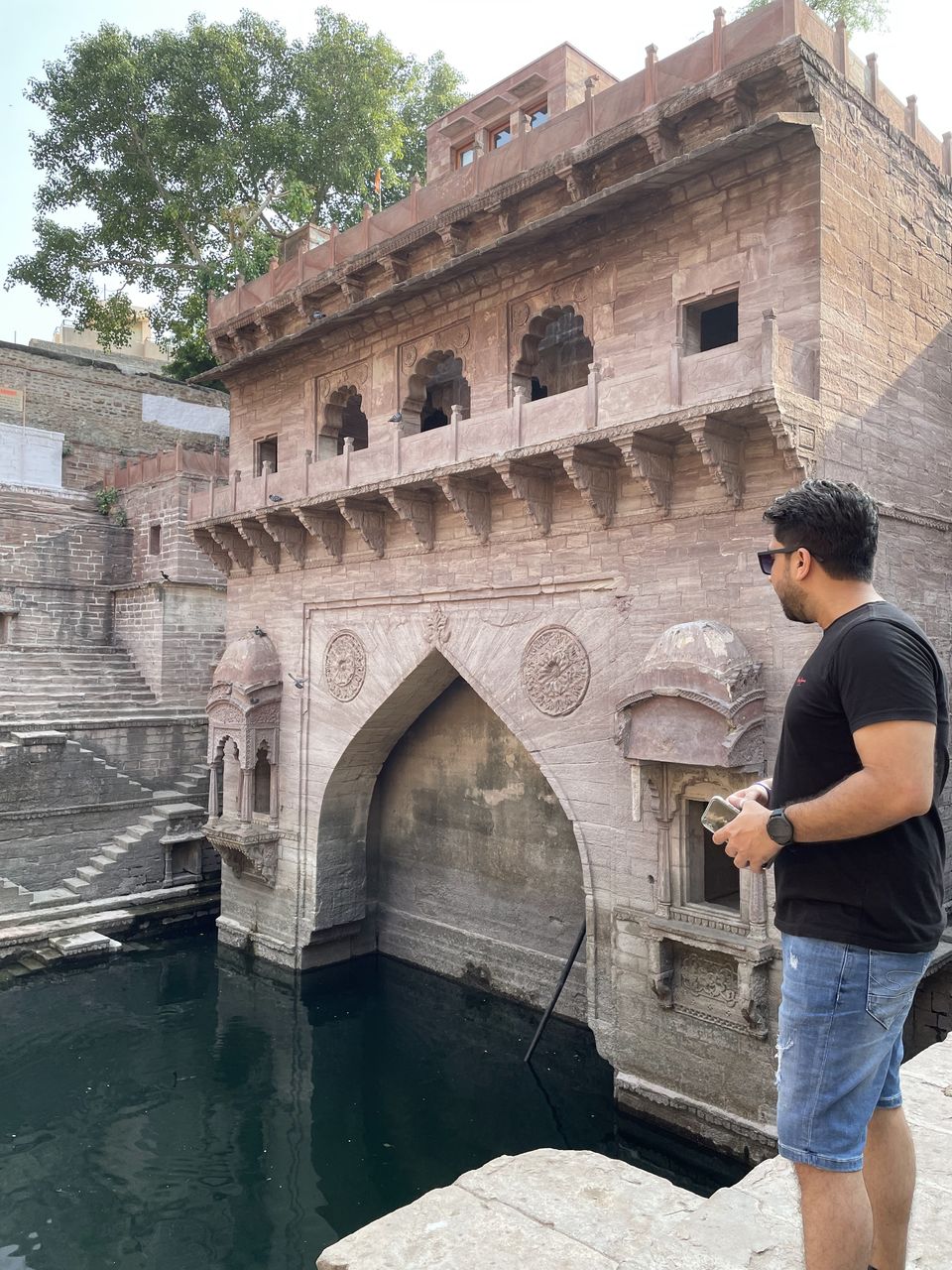 From there we headed towards Clock Tower which was closed on Saturday so we just had some photo sessions.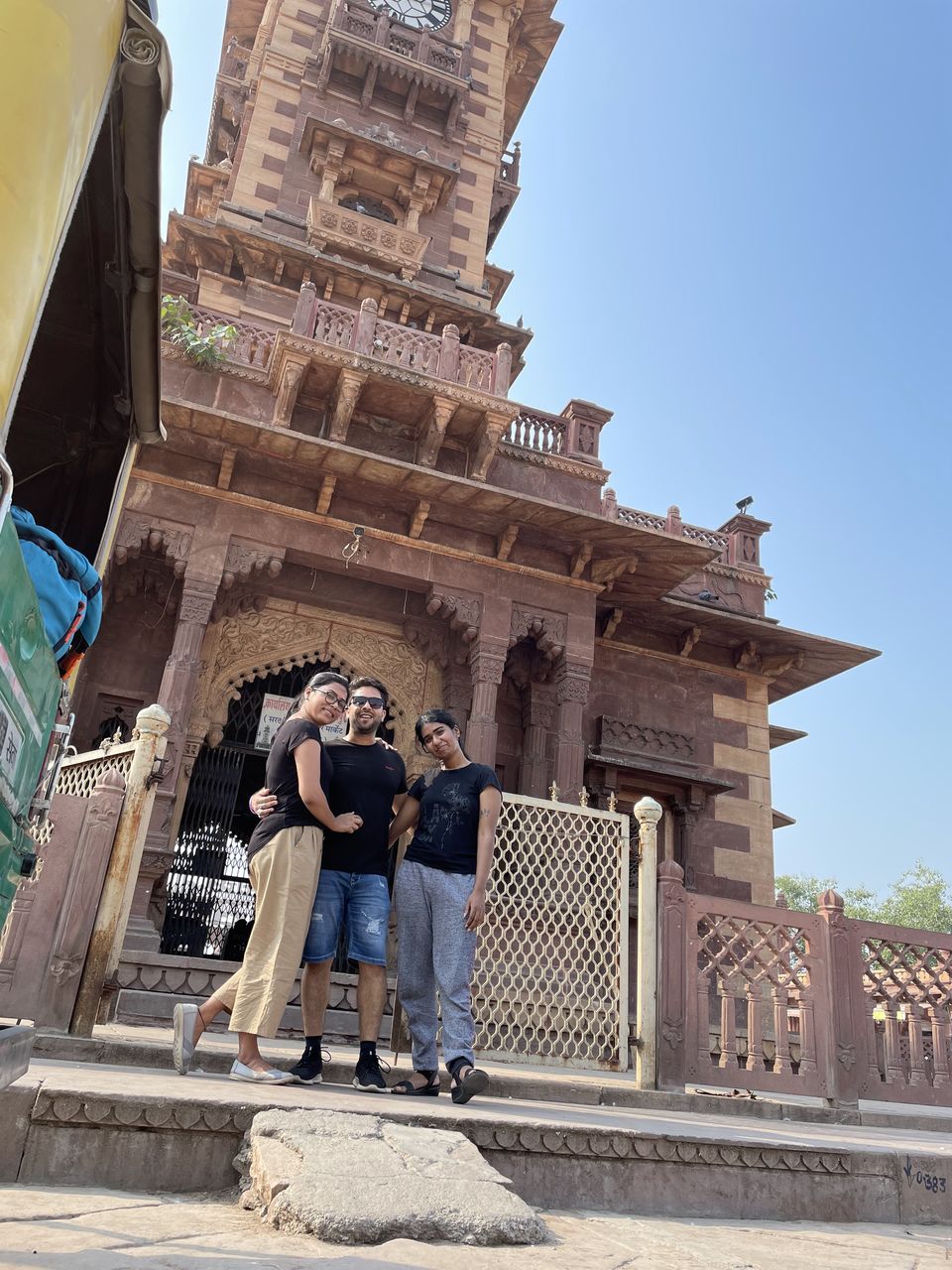 Basic problem we faced there was the heat the temp was very hot around 36-38 0 Celsius, so we planned to move toward resort and had famous lassi by name of Shri Mishrilal Hotel since 1927 lil bit sweet but one of the oldest and famous in Jodhpur near the Clock Tower by
From there we proceeded toward our Resort that was Nirali Dhani a resort located around 14kms from station with theme of a village.
Mid way we stopped to listen this event as we thought it was some traditional event but got surprised as they were singing for Modi ji and supporting BJP in this hot climate .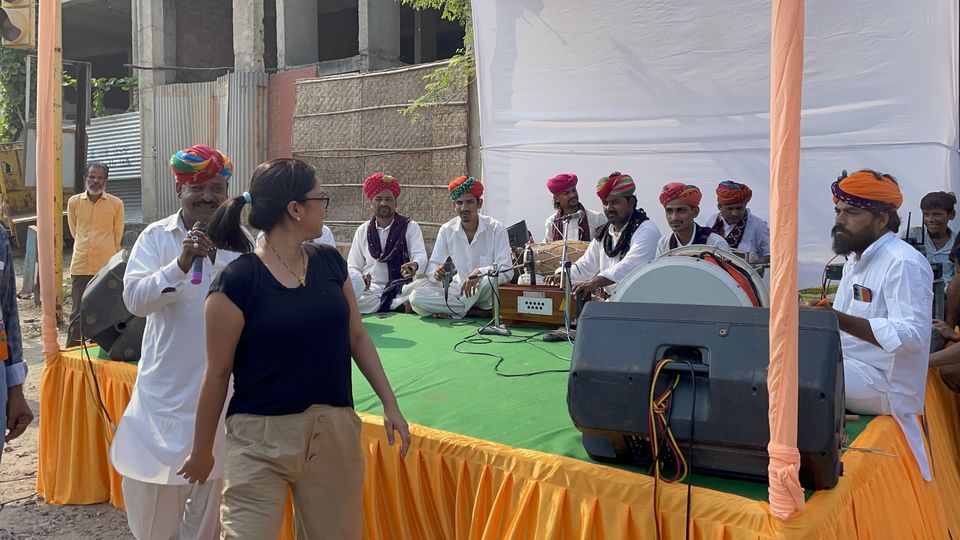 As mentioned in the name they are more into Banquets and parties. Whatever they mentioned on their website we found NOTHING there. I have given review and our experience in this property which was pathetic and when we asked about the service mentioned on the website the reason they gave was CORONA.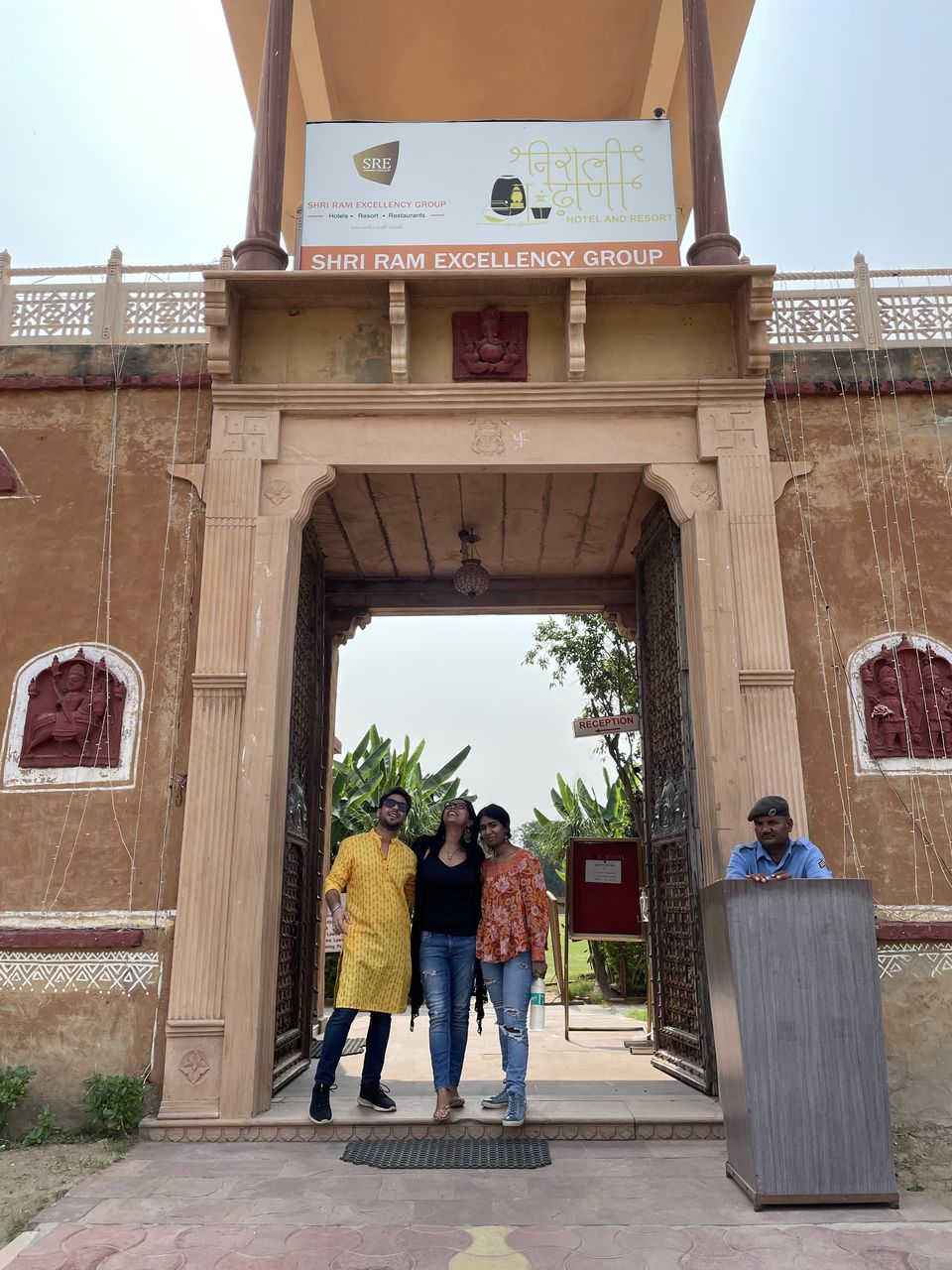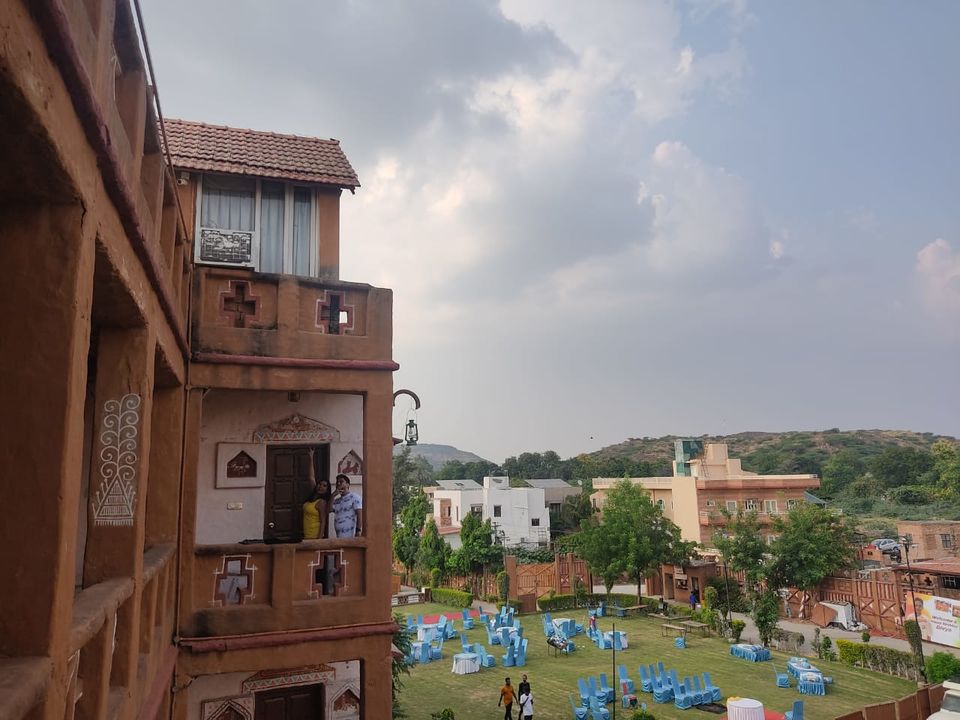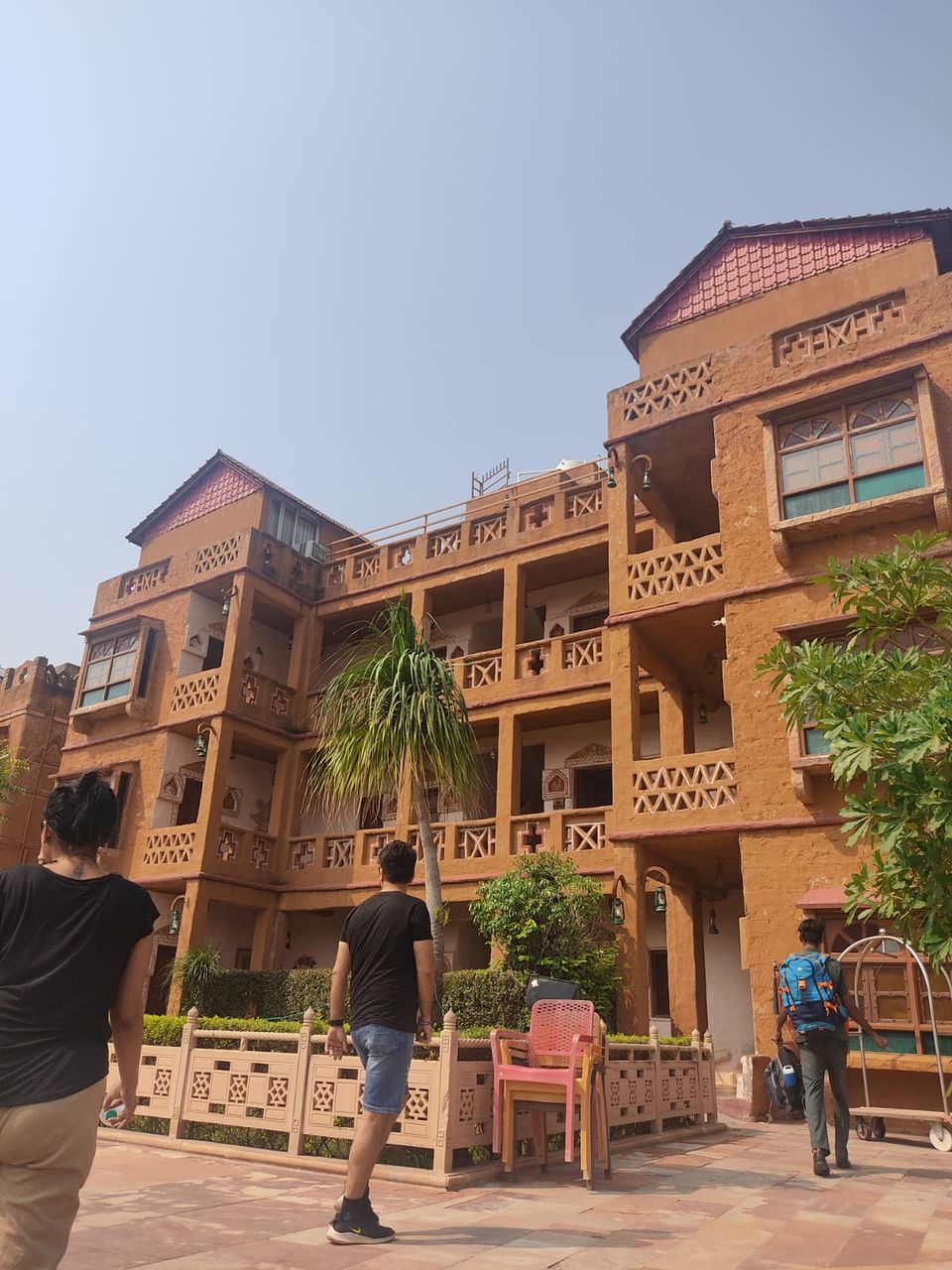 The only reason we stayed there was the food which we liked and found awesome in taste but their too had an argument with the unprofessional manager but the taste of food relived our anger Rajasthani thali with beer was a deadly combo and naan with some panner spl. Dish.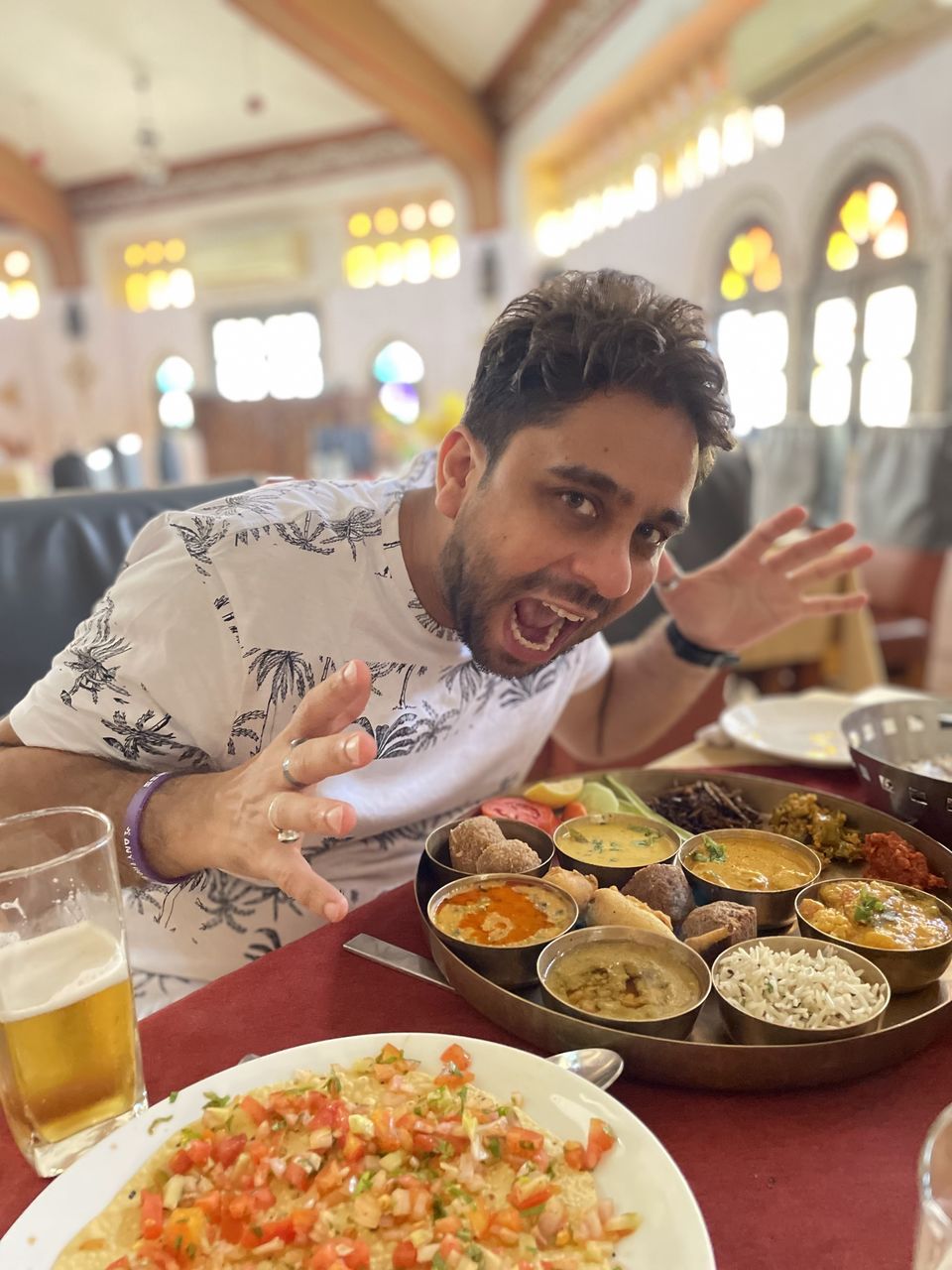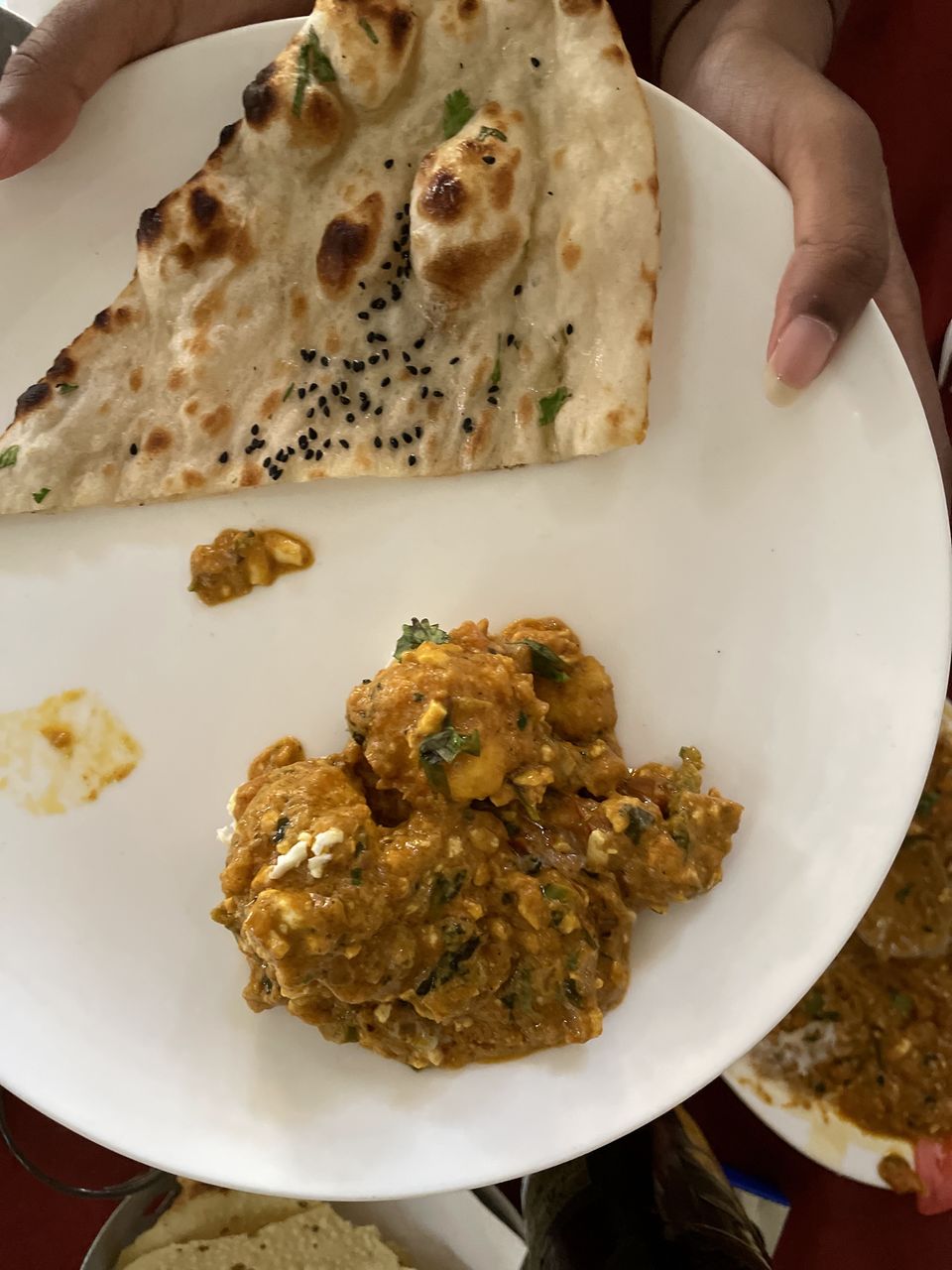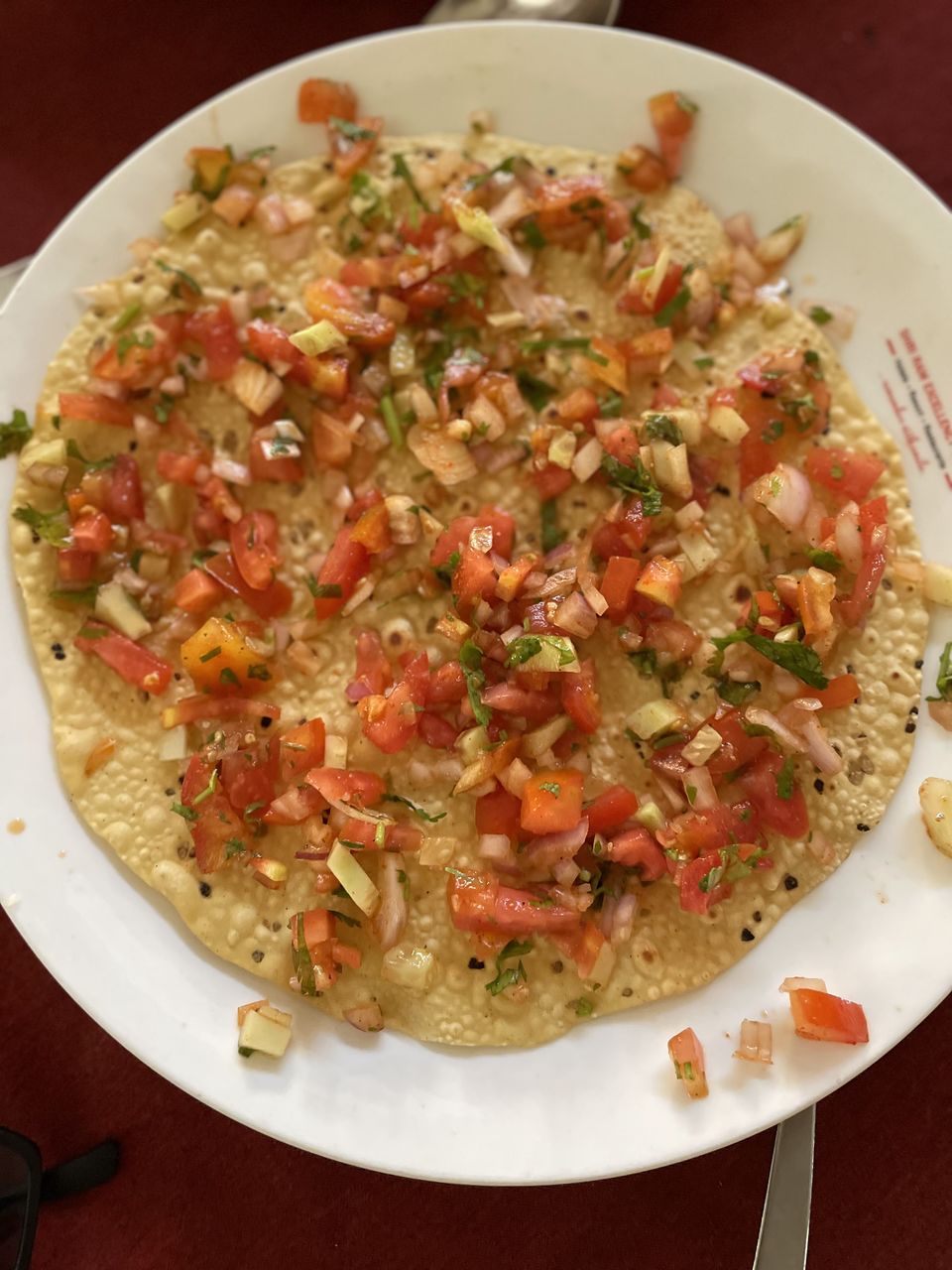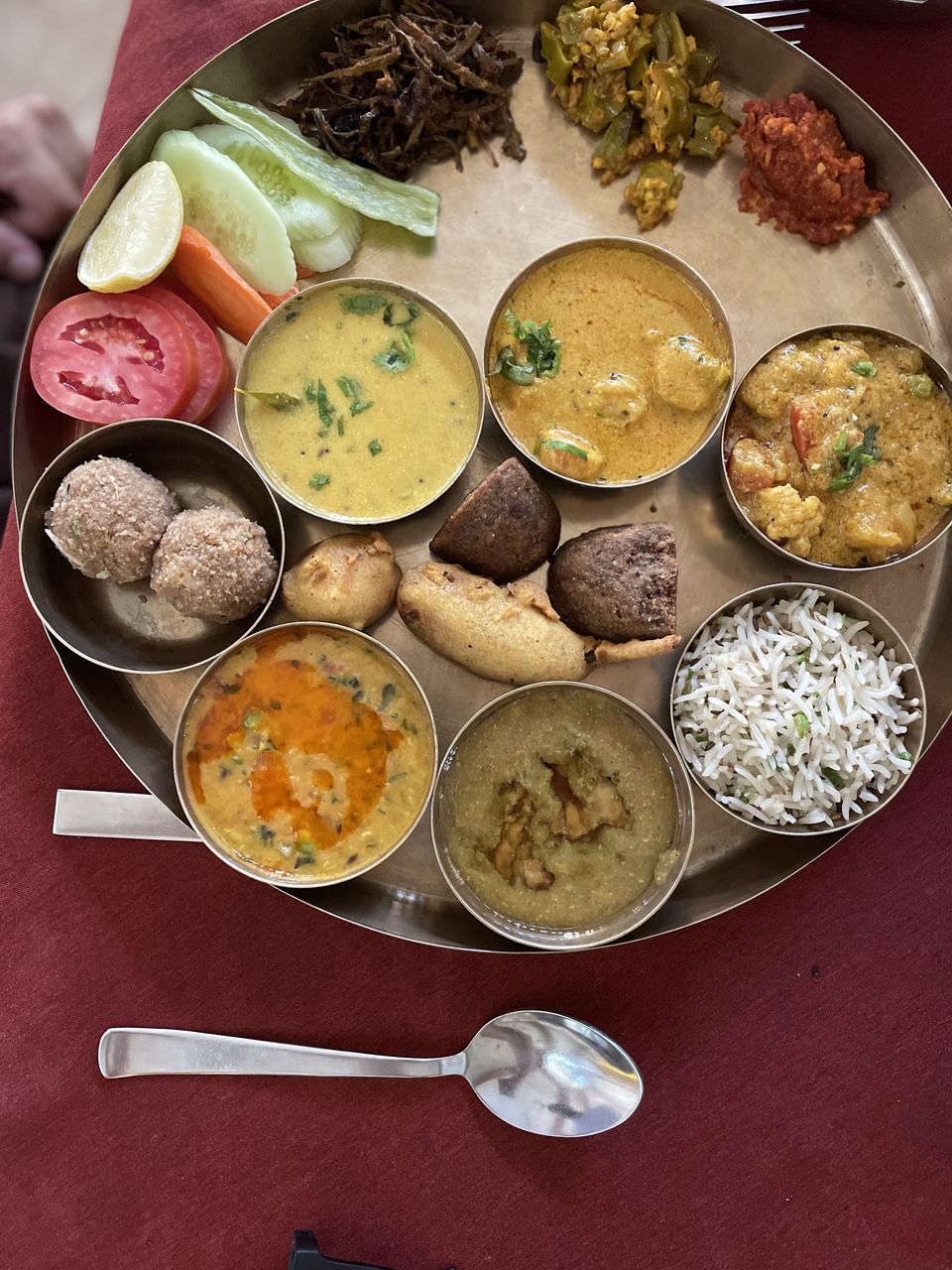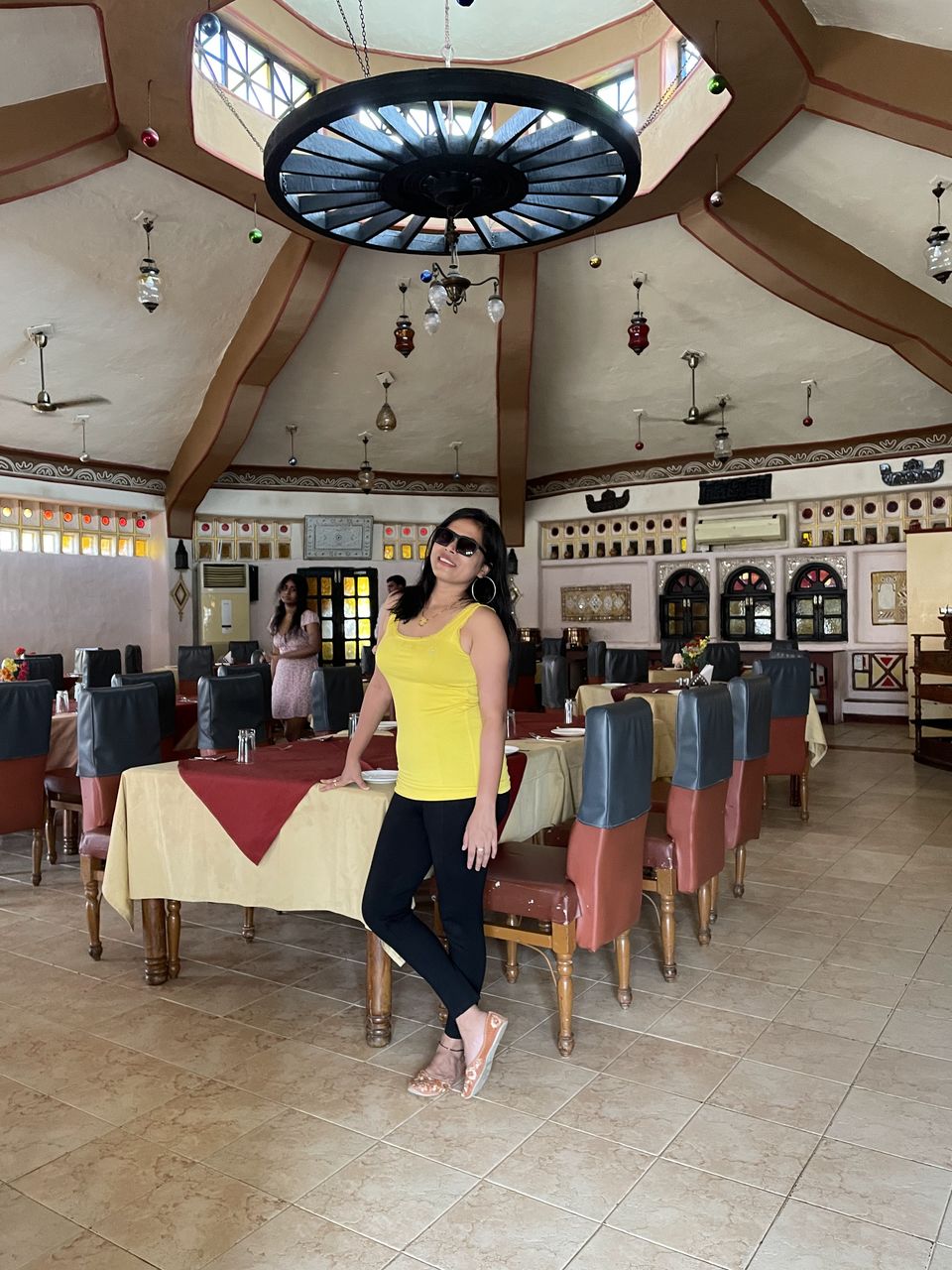 After taking a nap we thought to have some masti and chill in pool but trust the condition of the pool was very bad. We requested many times to clean the water but they were so busy in their own schedule no one bother to clean the area.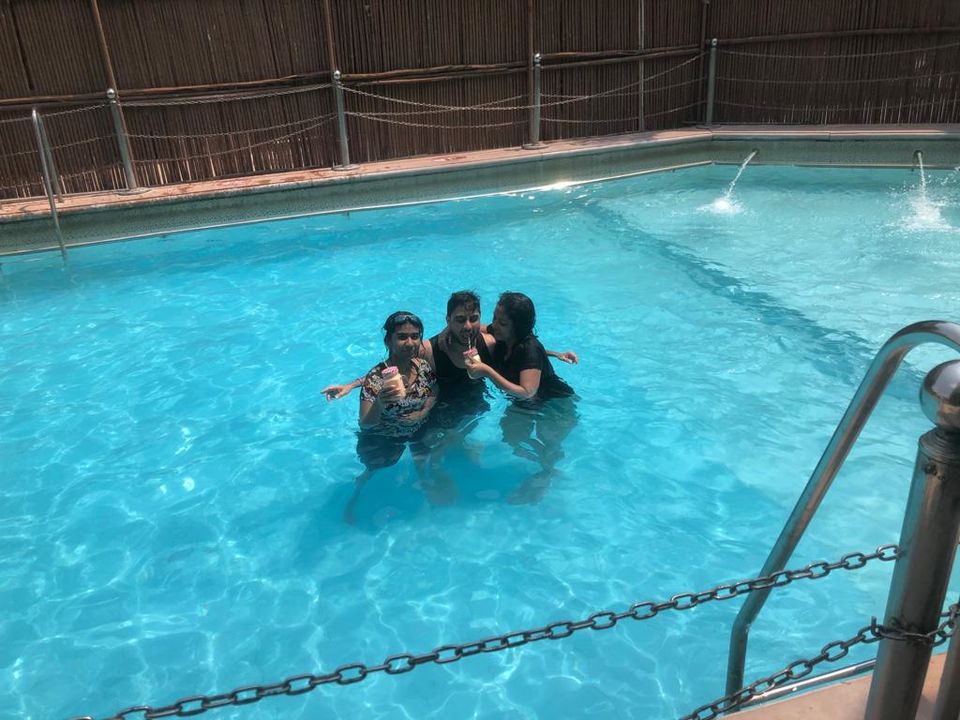 Peeps , we would suggest you to go to the bar as the crowd there is third class and its very unsafe for female. We didn't understand the logic of bar inside a property with such a third class crowd and service. The bar was also very clumsy and dark and very unsafe with the family members as well. One of the staff came to us a requested to not sit as he only told us this place is not safe for ladies .
Don't have much to say about the property and the service and environut what we thought and expected was not as per our expectation . In the evening they have some stalls like we found in MELAs (Fair). The most memorable thing for me was the puppet show which I enjoyed a lot. There were many other stalls also like that of shooting, fortune teller parrot, bioscope etc. I liked the way in which they have revived their culture and freshen up my childhood memories on a small scale and are payable starts from Rs. 50-100 .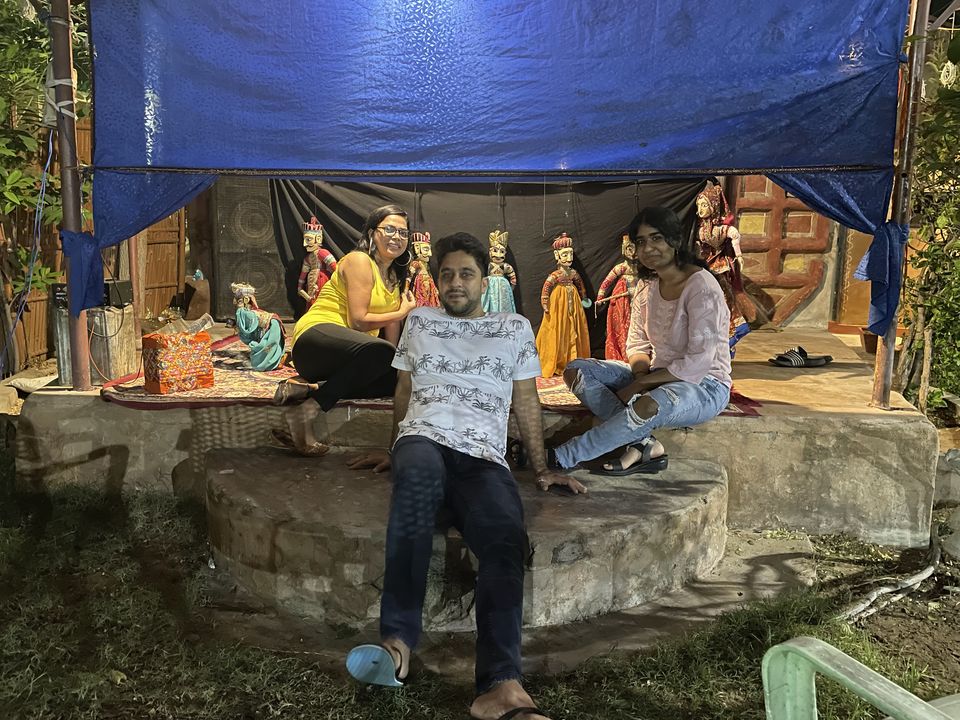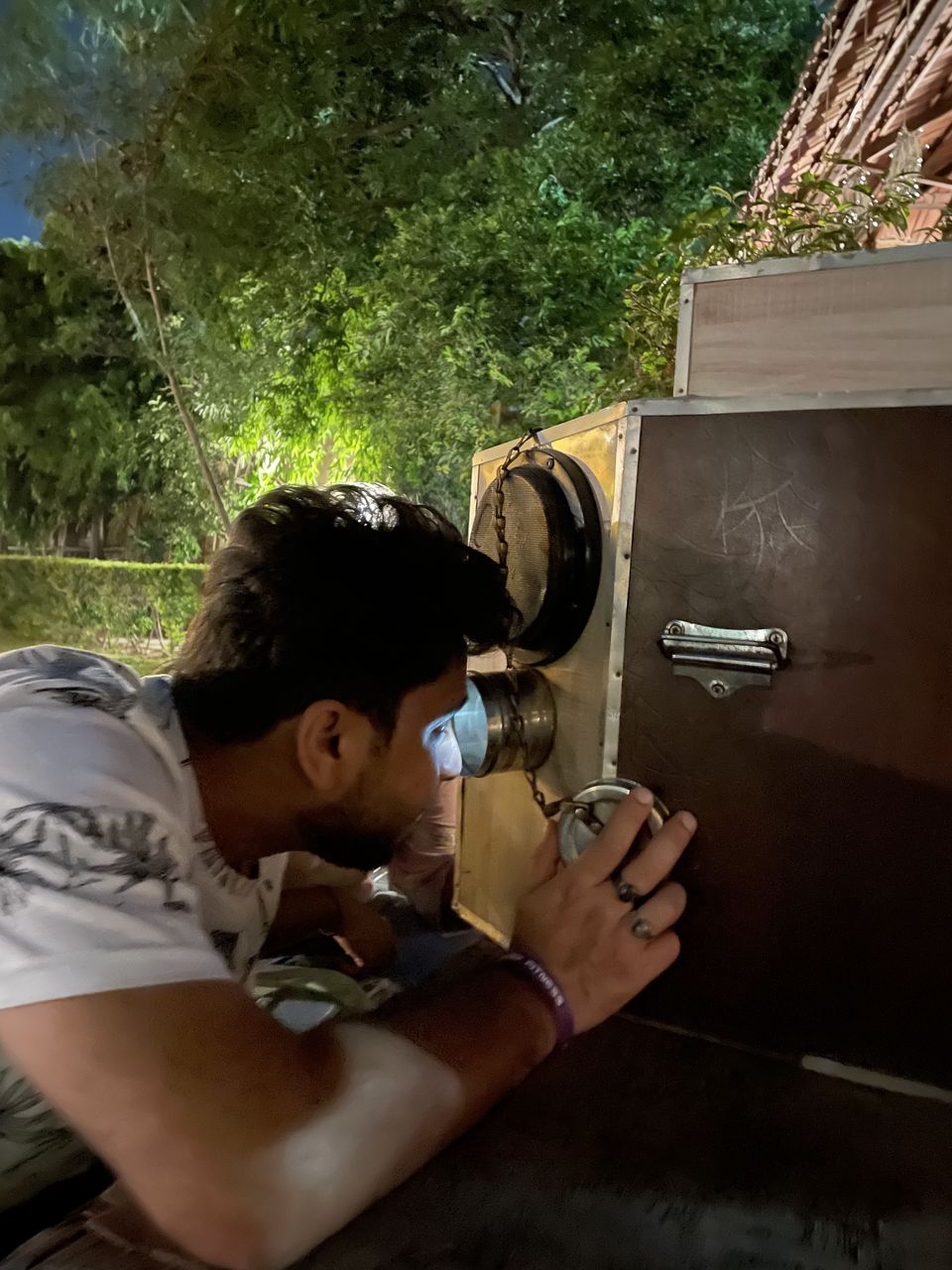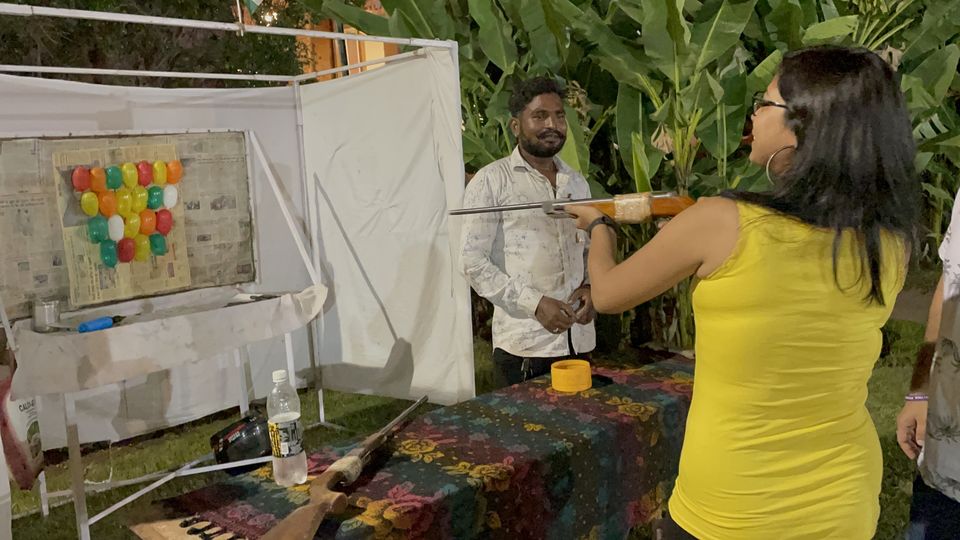 We woke up early in the morning and decided to leave early to explore the city.
we called that auto rikshaw guy and asked him to take to place where we can get authentic Rajasthani breakfast first.
He took us to Surya namkeen a very old and famous shop in jodhpur there we had
Shahi Samosa ,Mogar kachori, Lasoniya pakora and Lassi.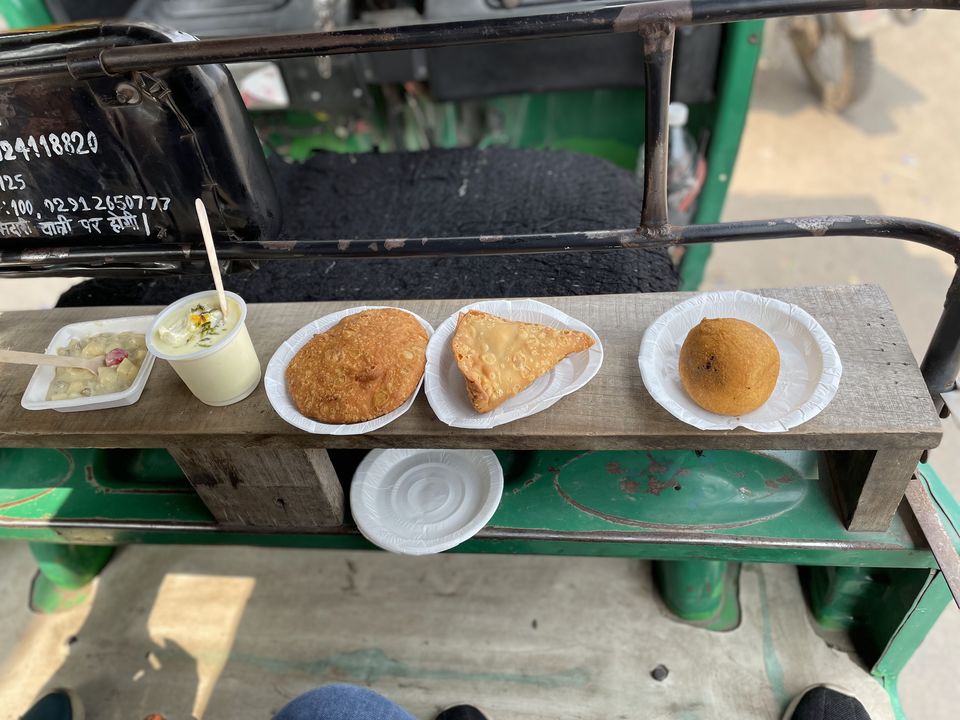 It was really a mouth-watering breakfast do try.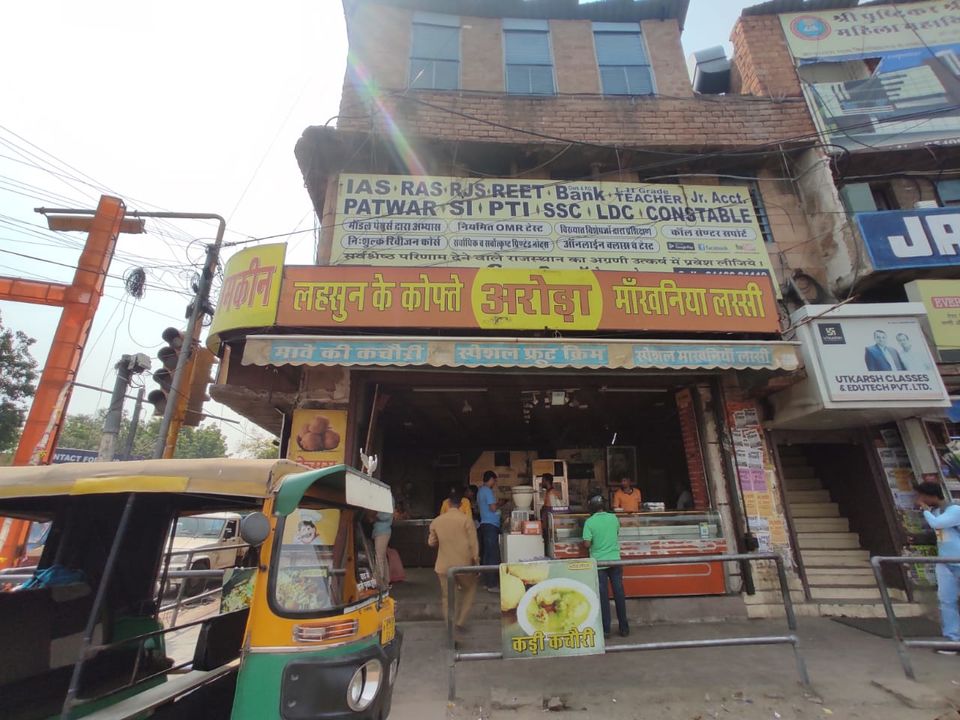 After that we proceeded to blue city walk the oldest area of the city . After certain point u have cover it by walking and don't expect each and every wall to be blue this might disappoint you.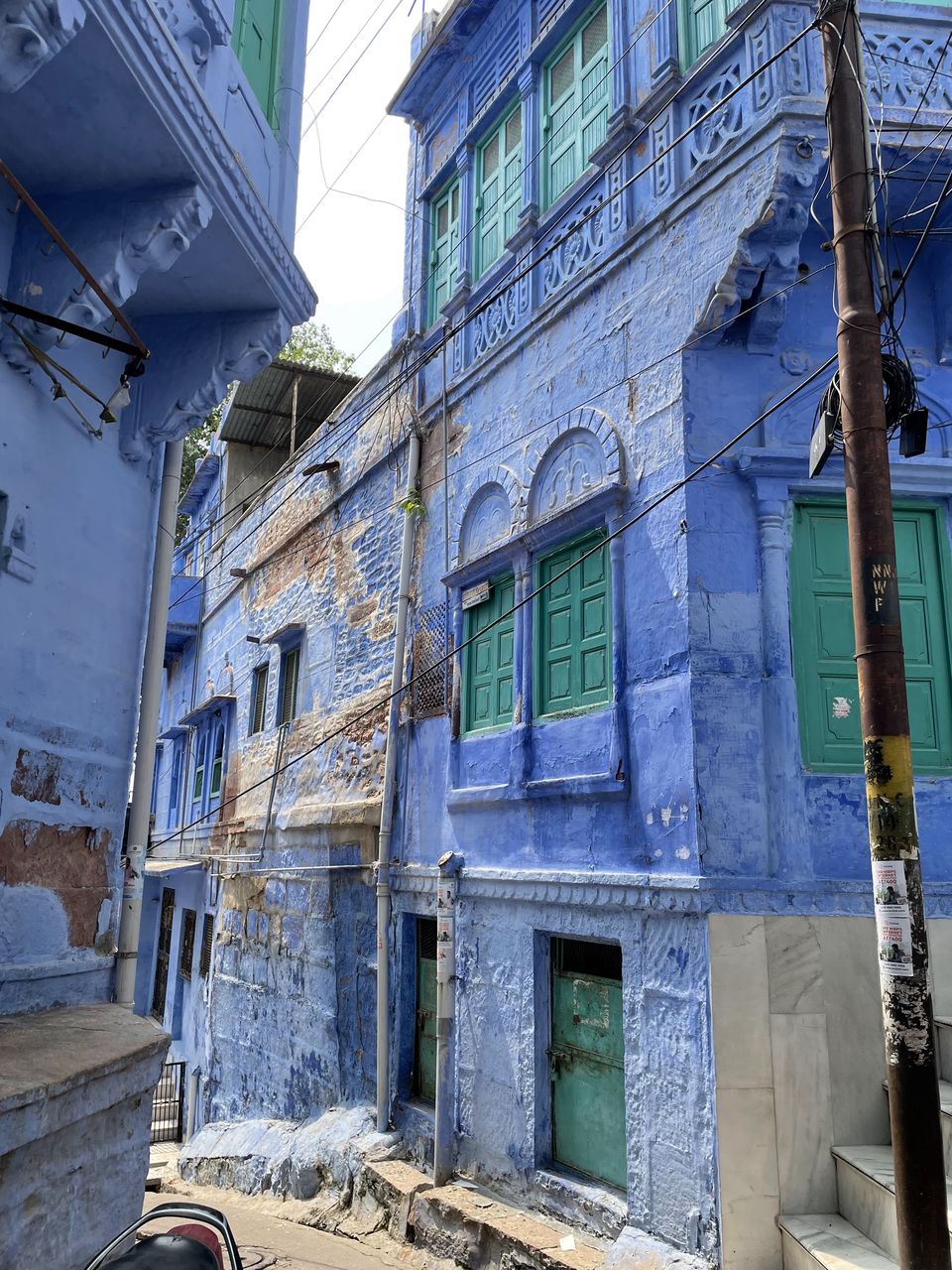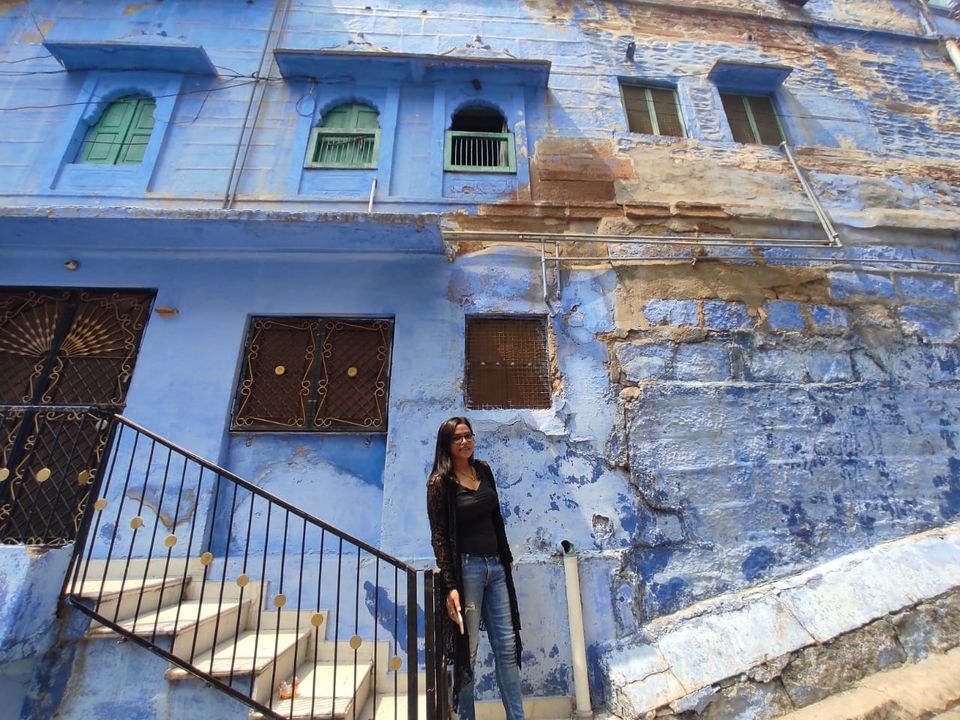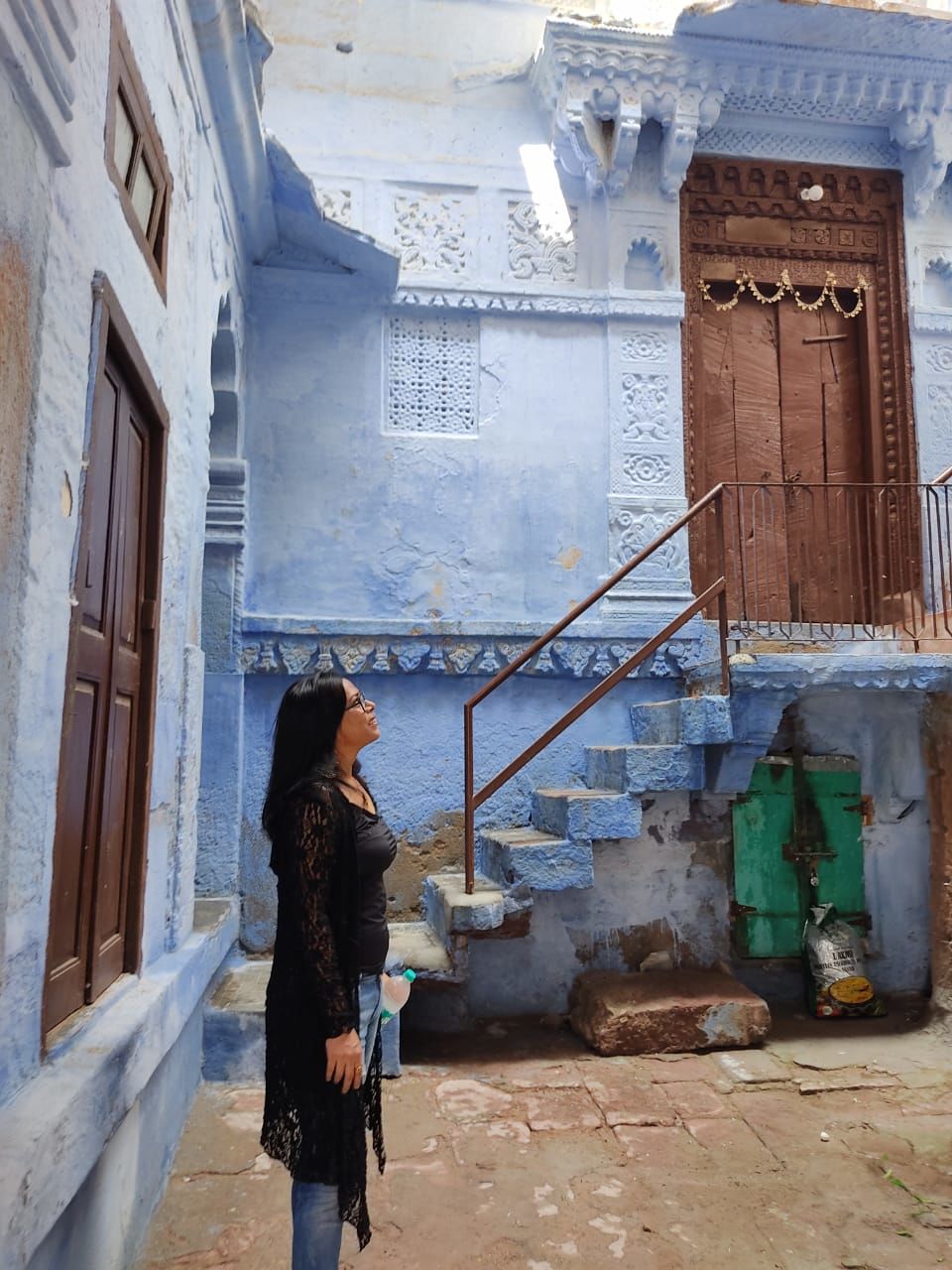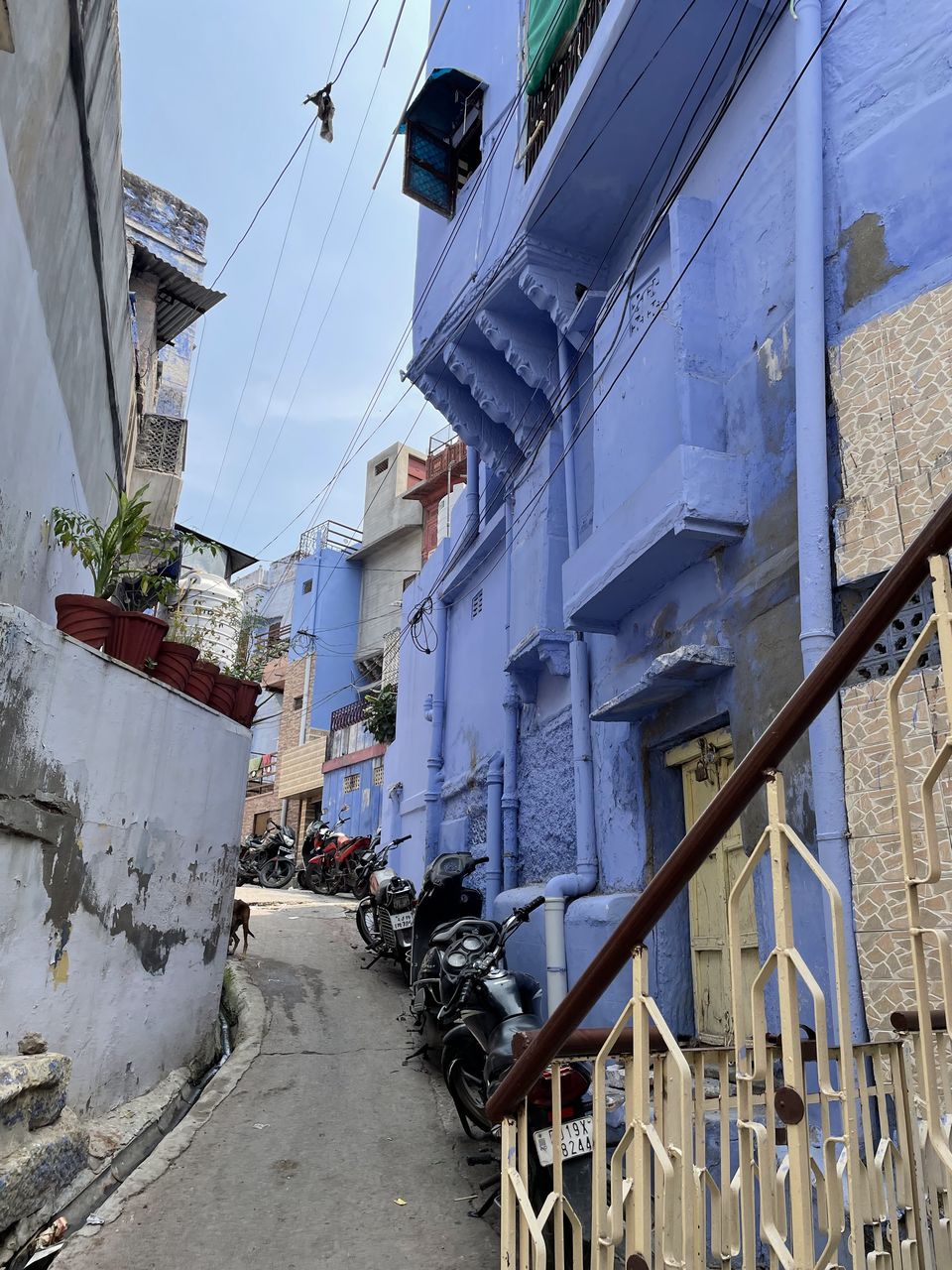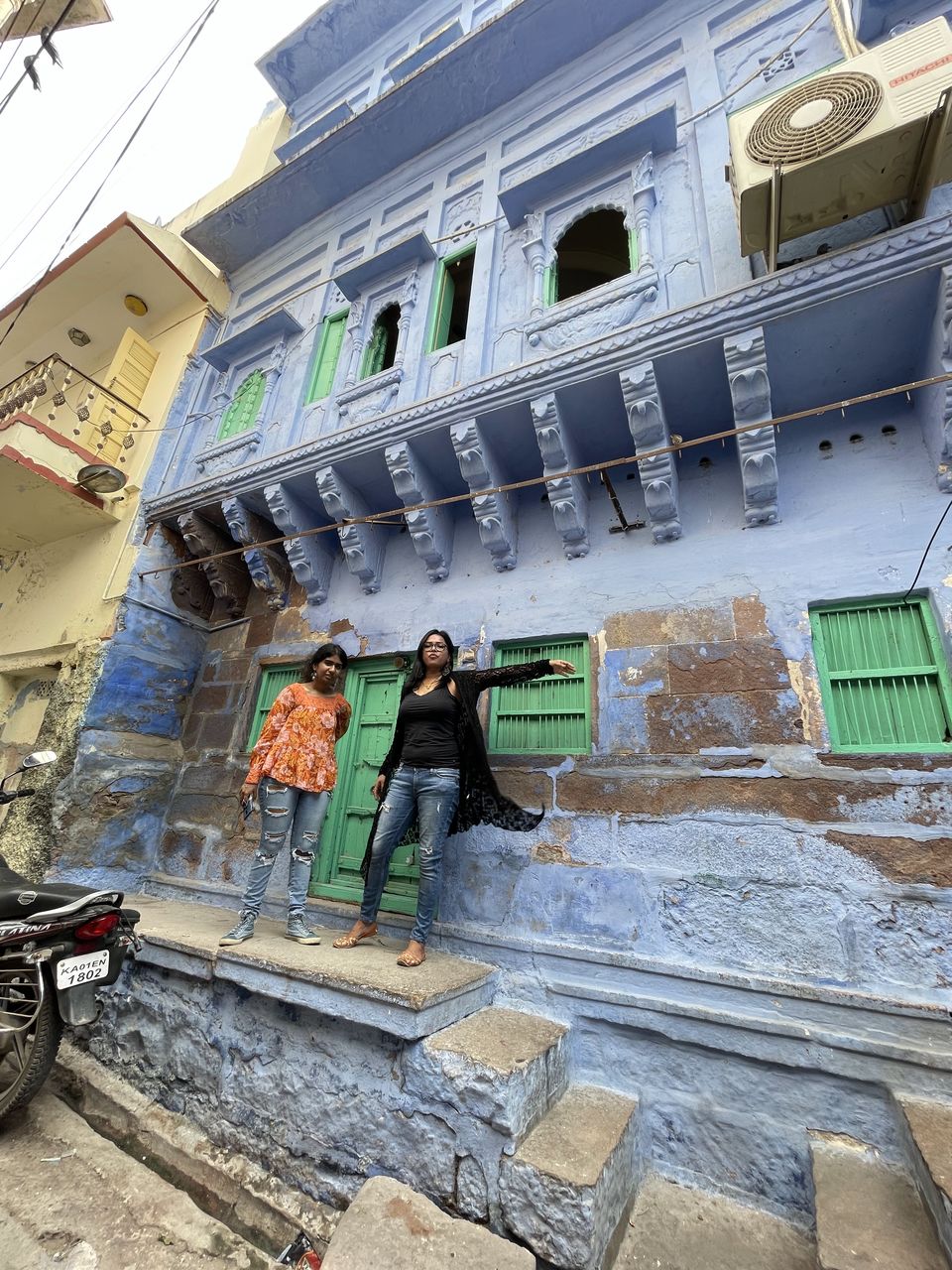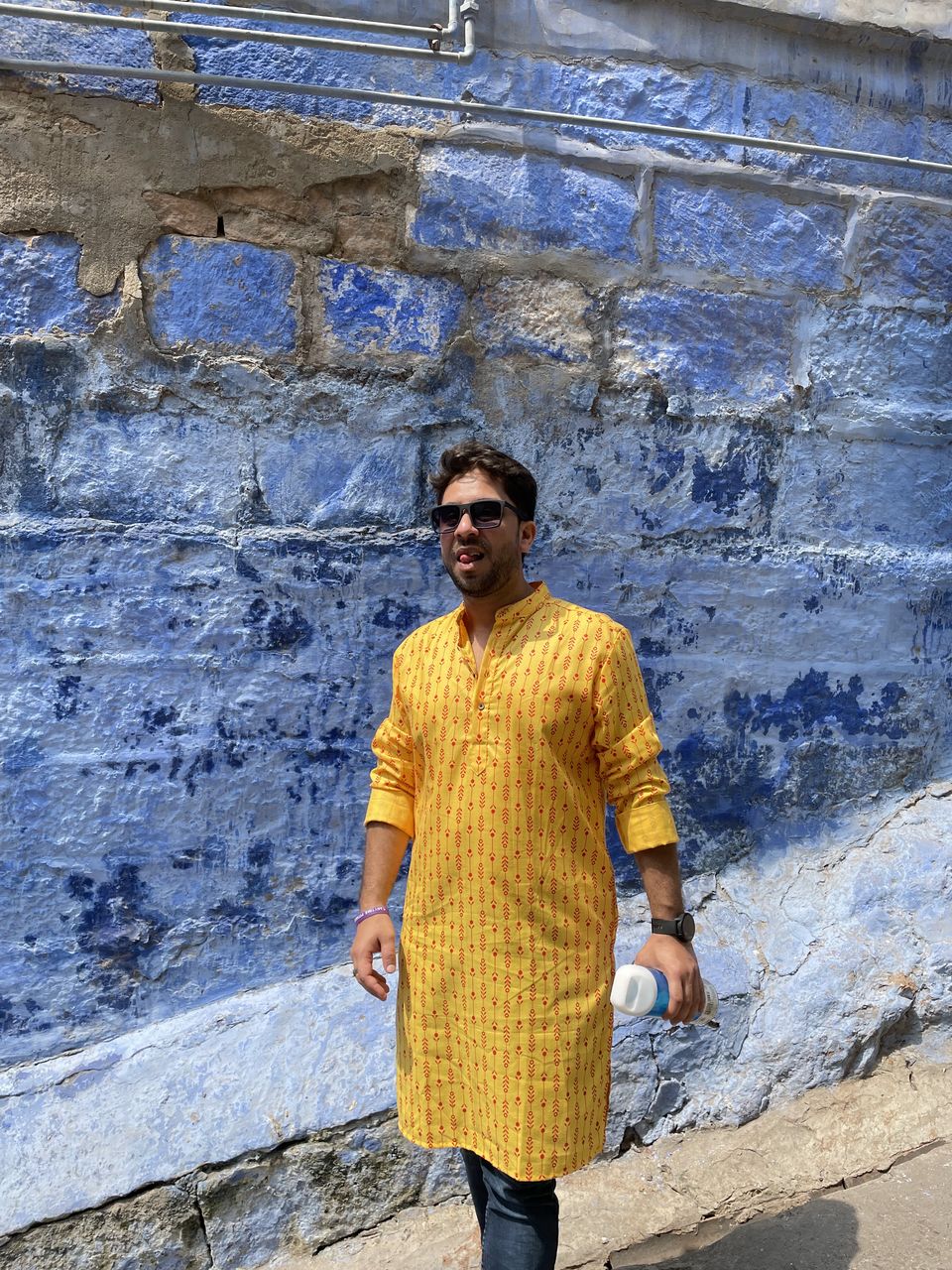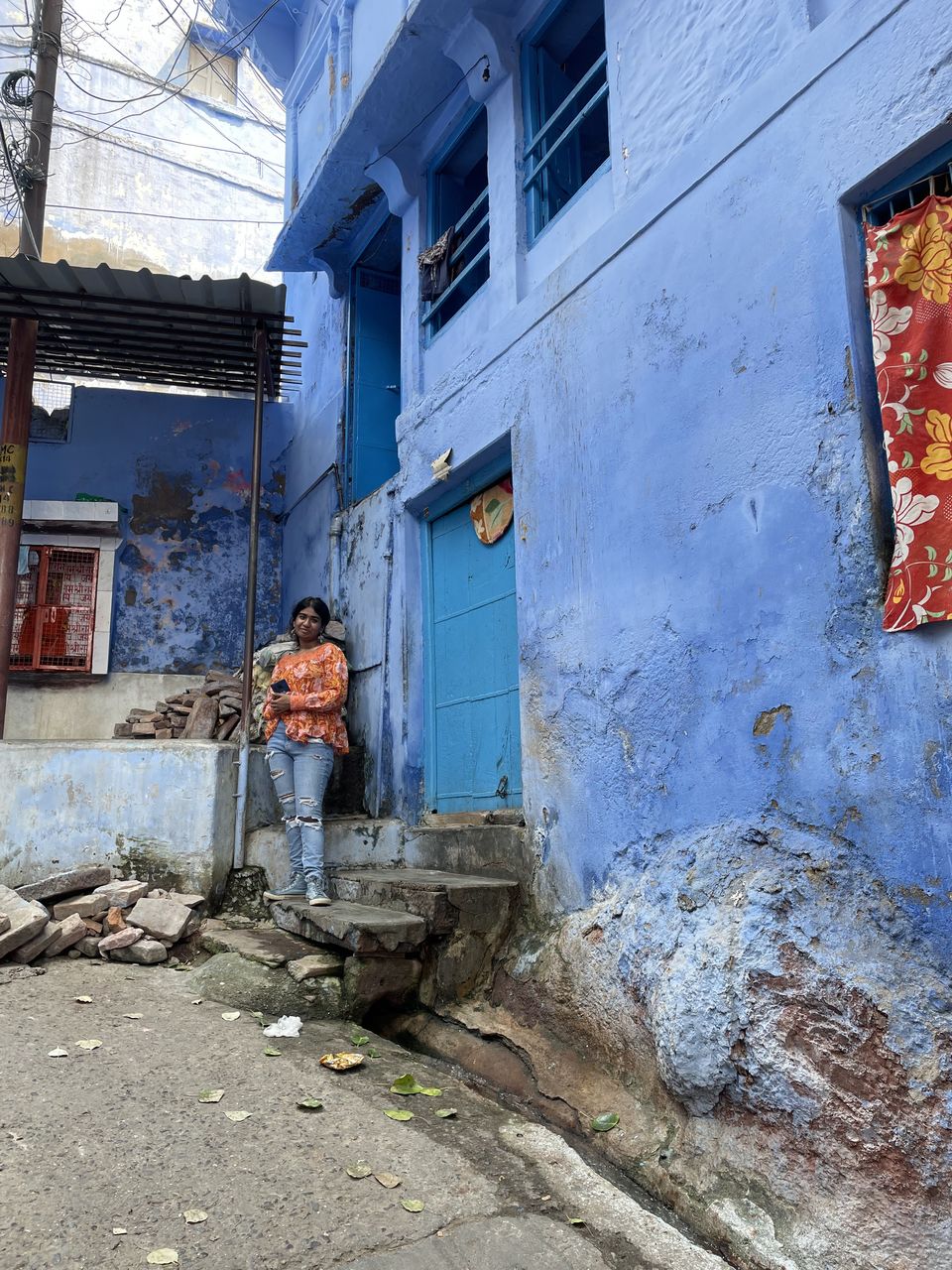 Though we didn't find it worth to walk we preferred to move towards Pachetia Hills where me met an old man whose house was one of the oldest structure before the Mehranrgaeh Fort was built. He was a very kind and generous person and showed us all the location to click the pictures . Trust me guys the view from his home was awesome .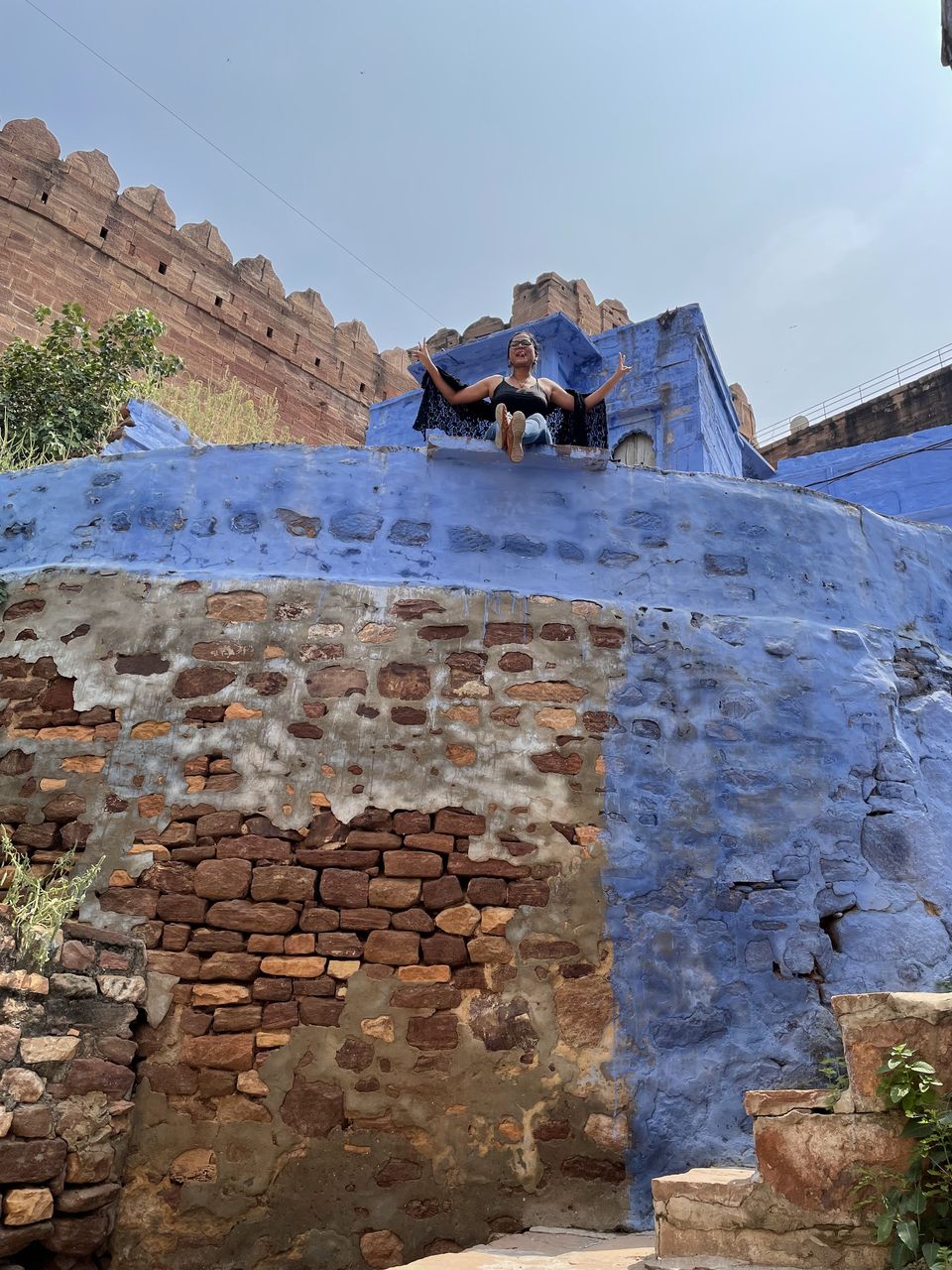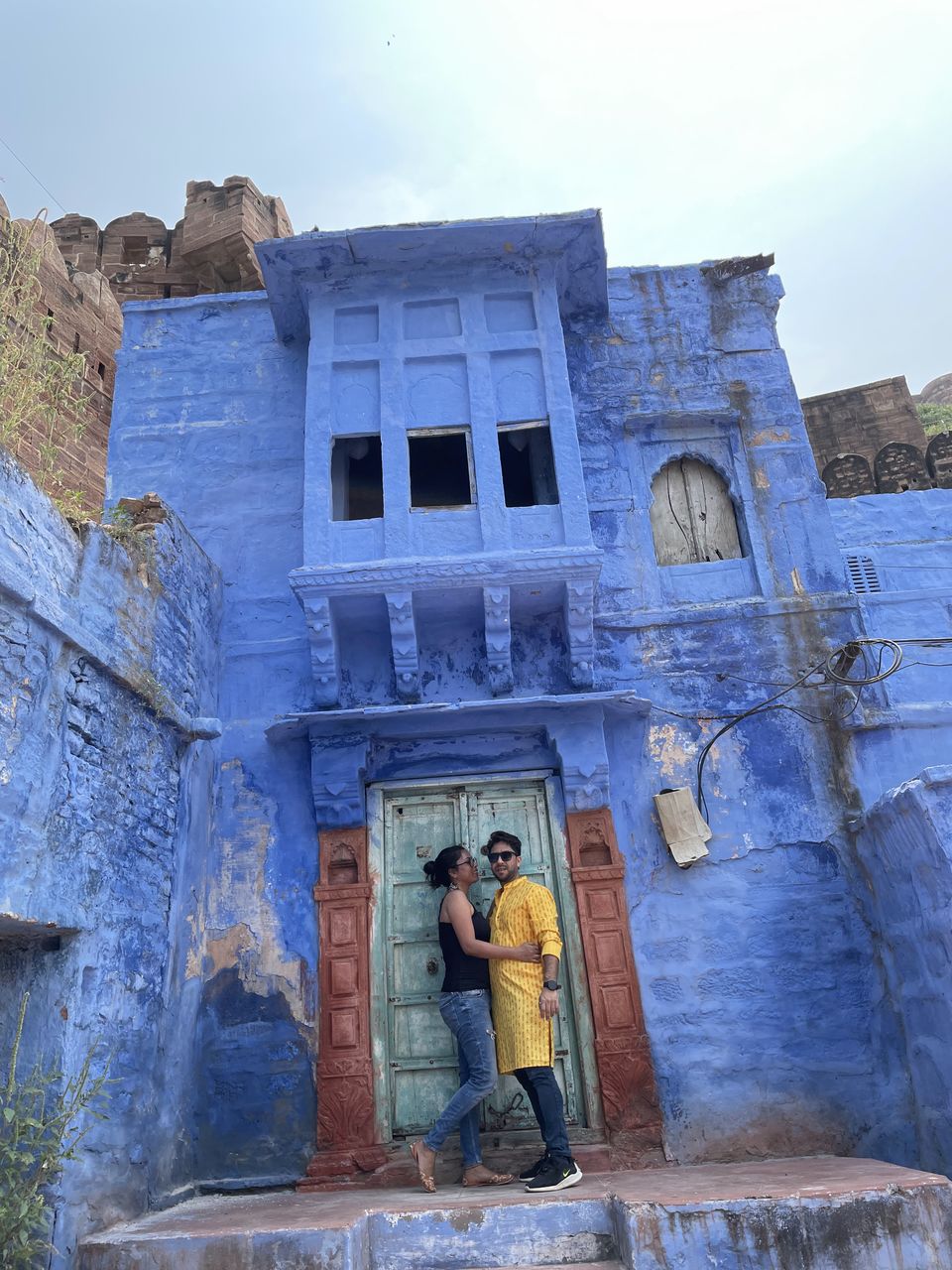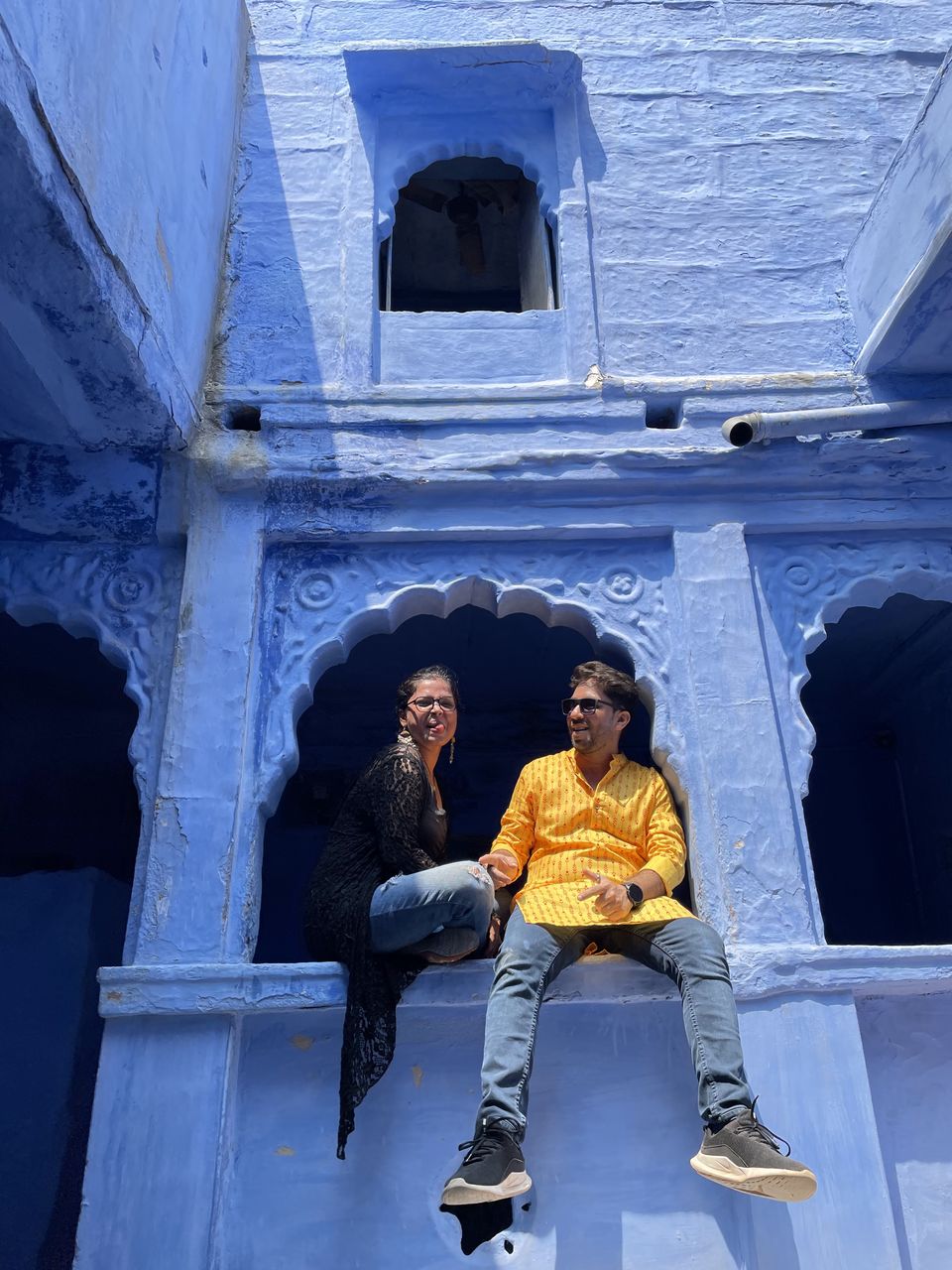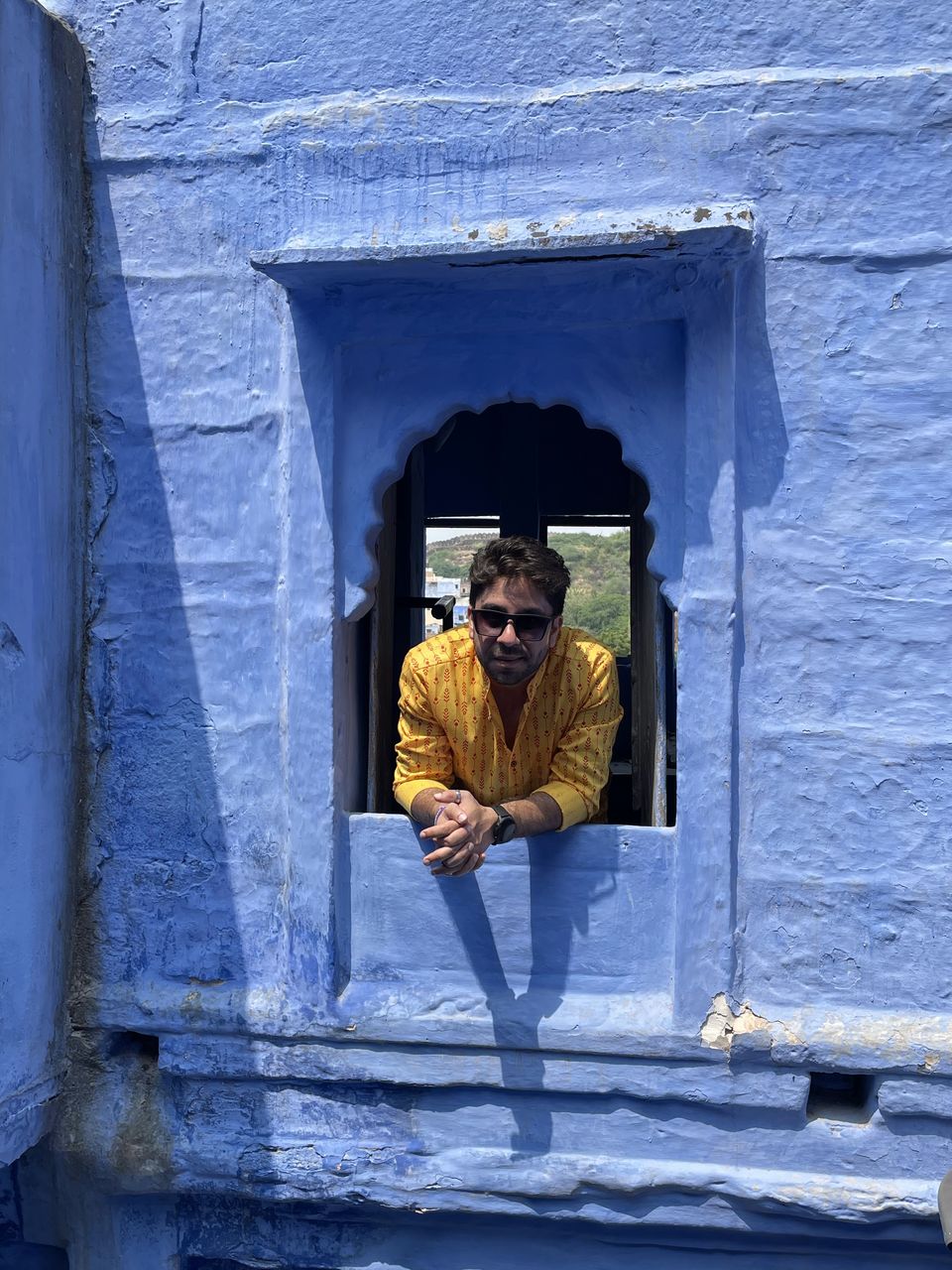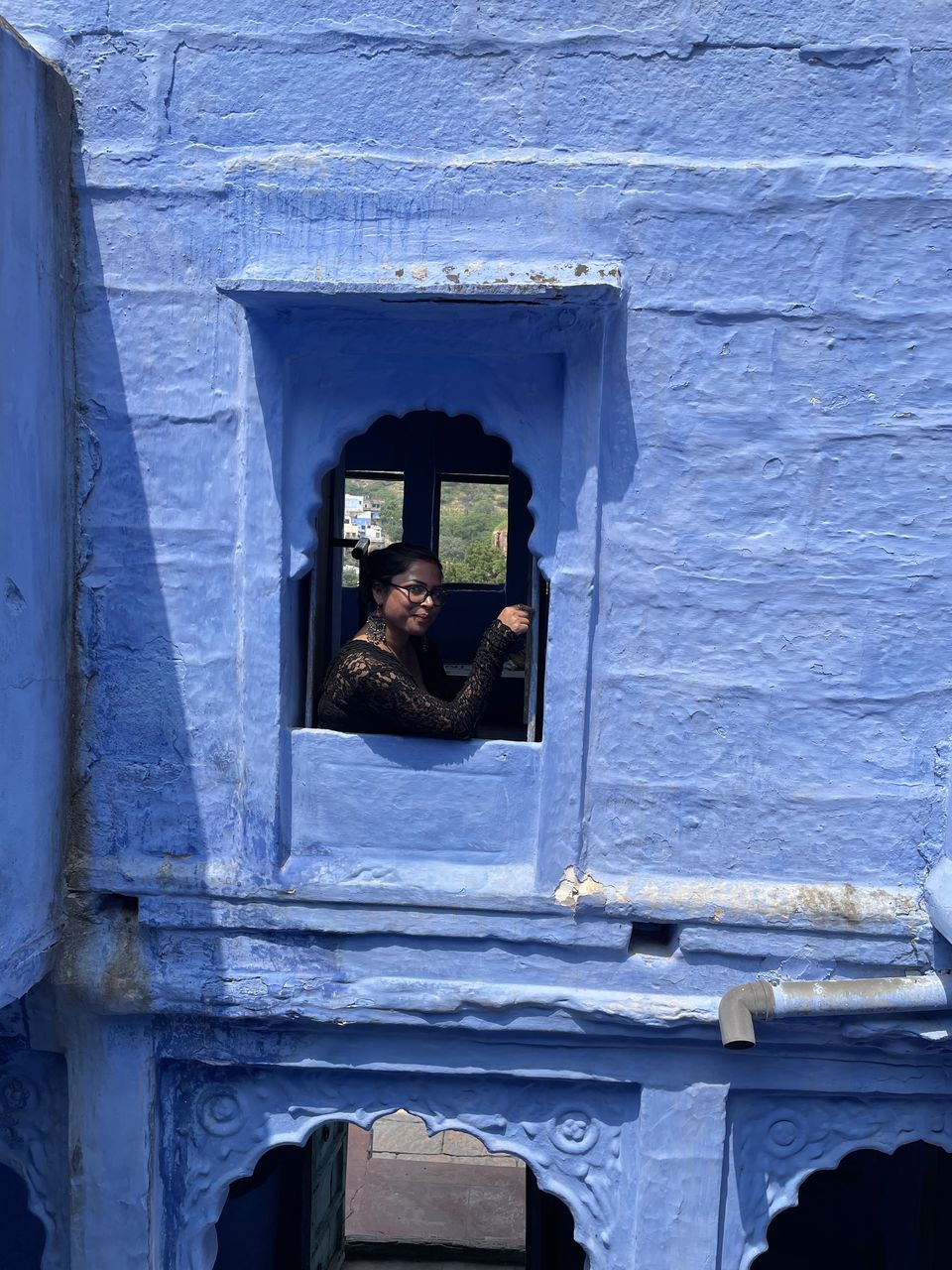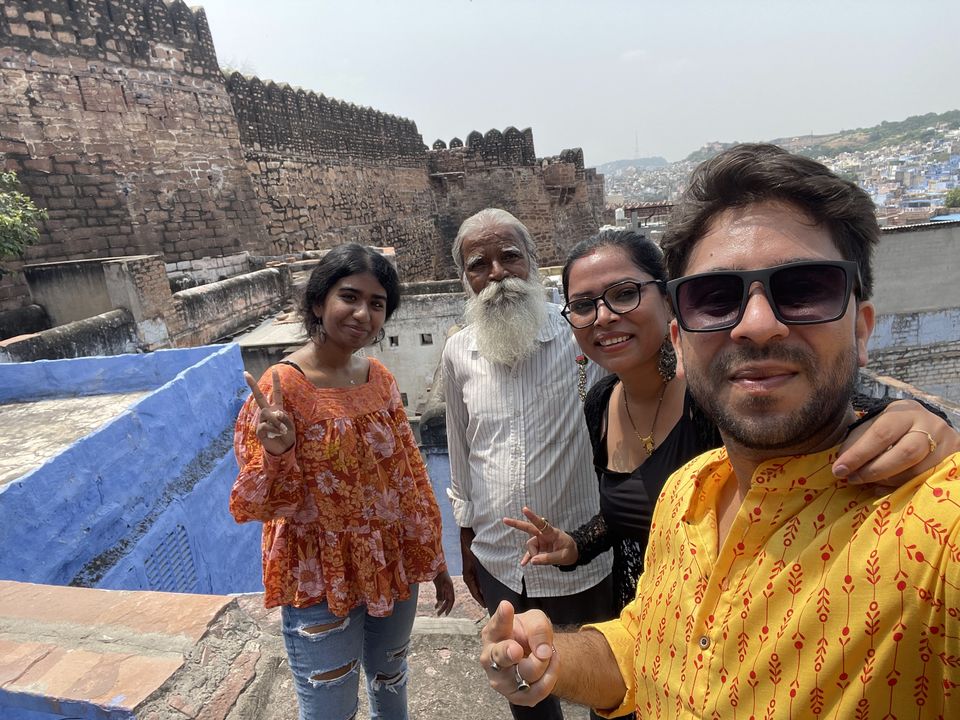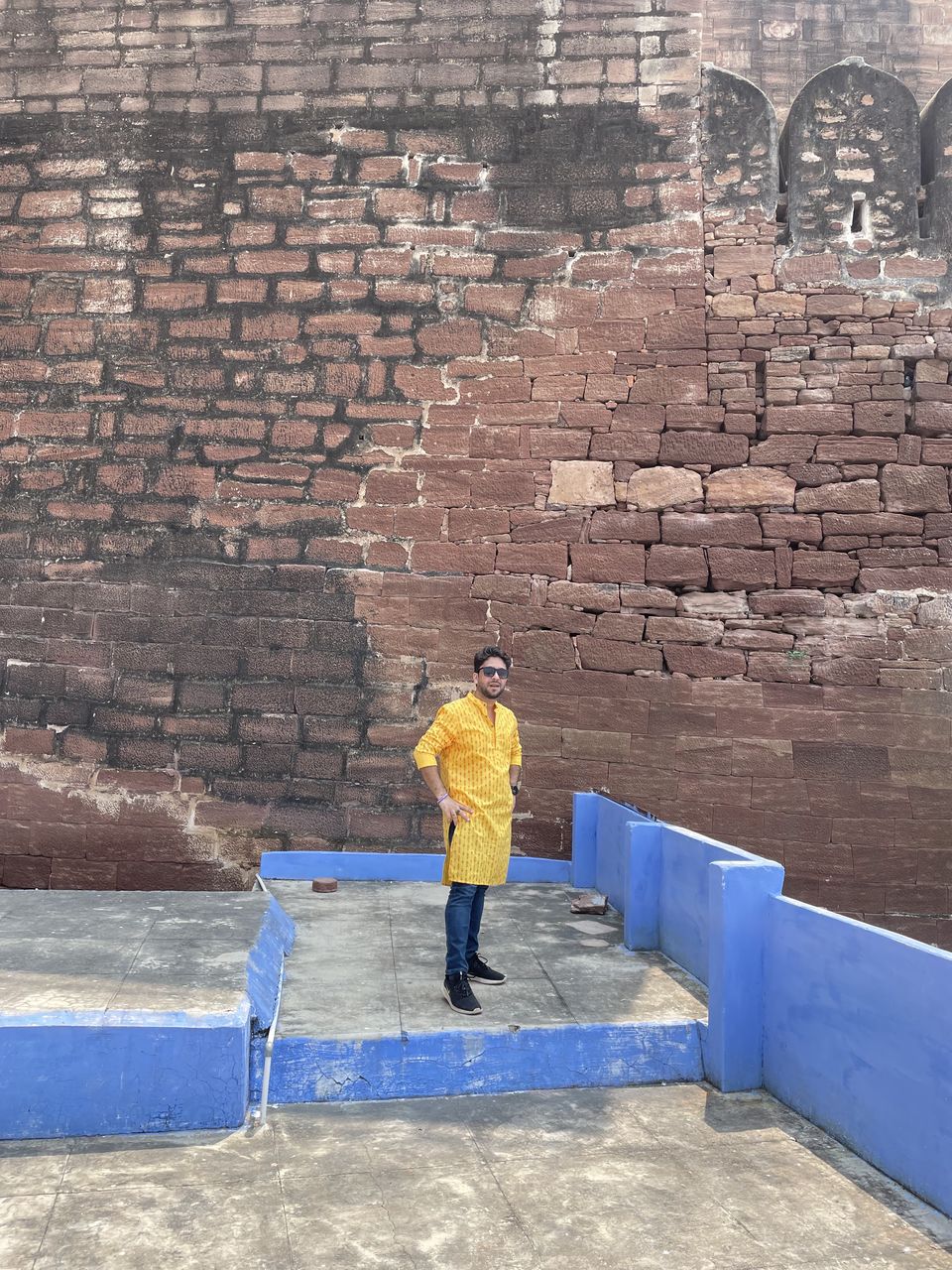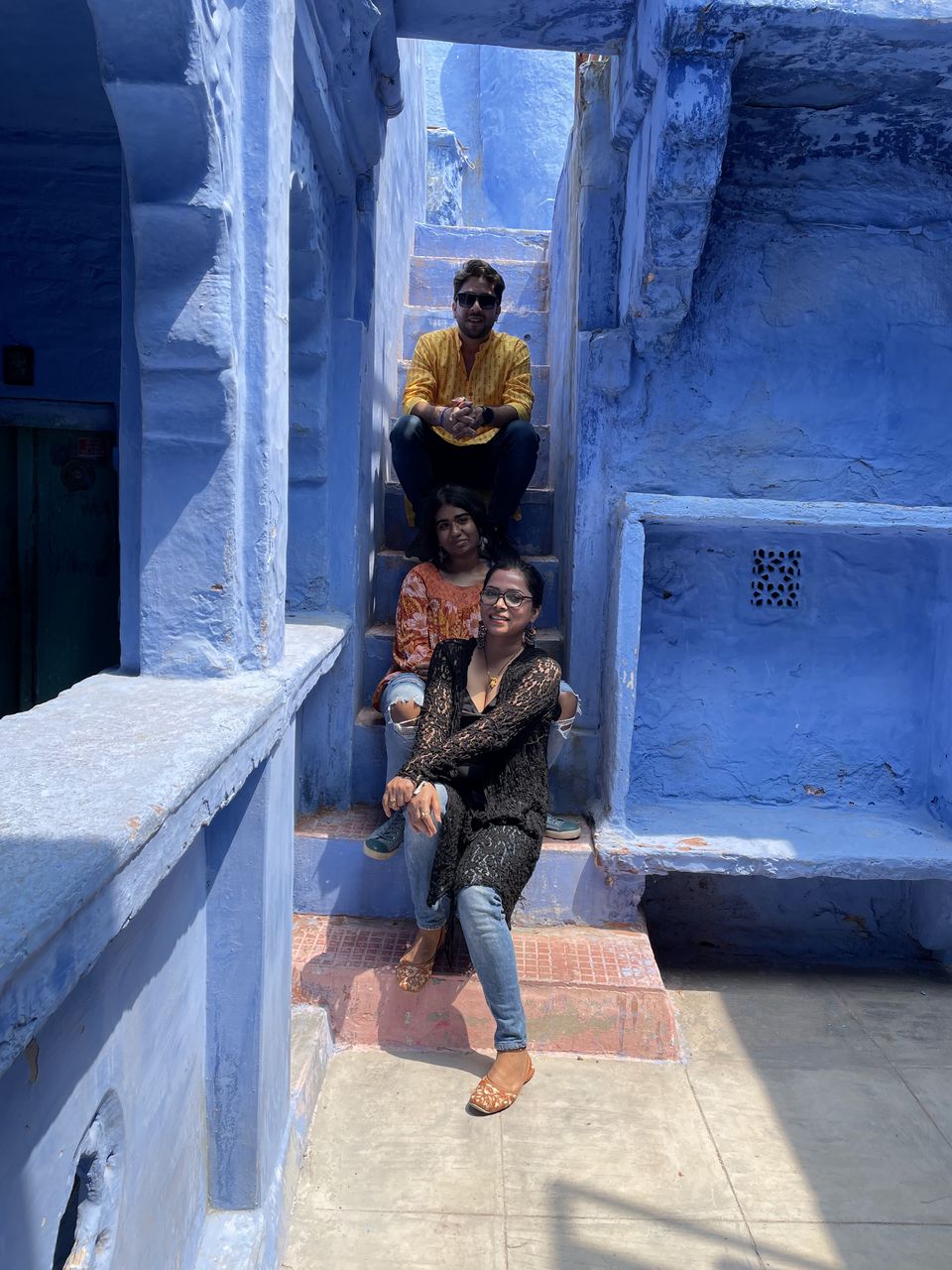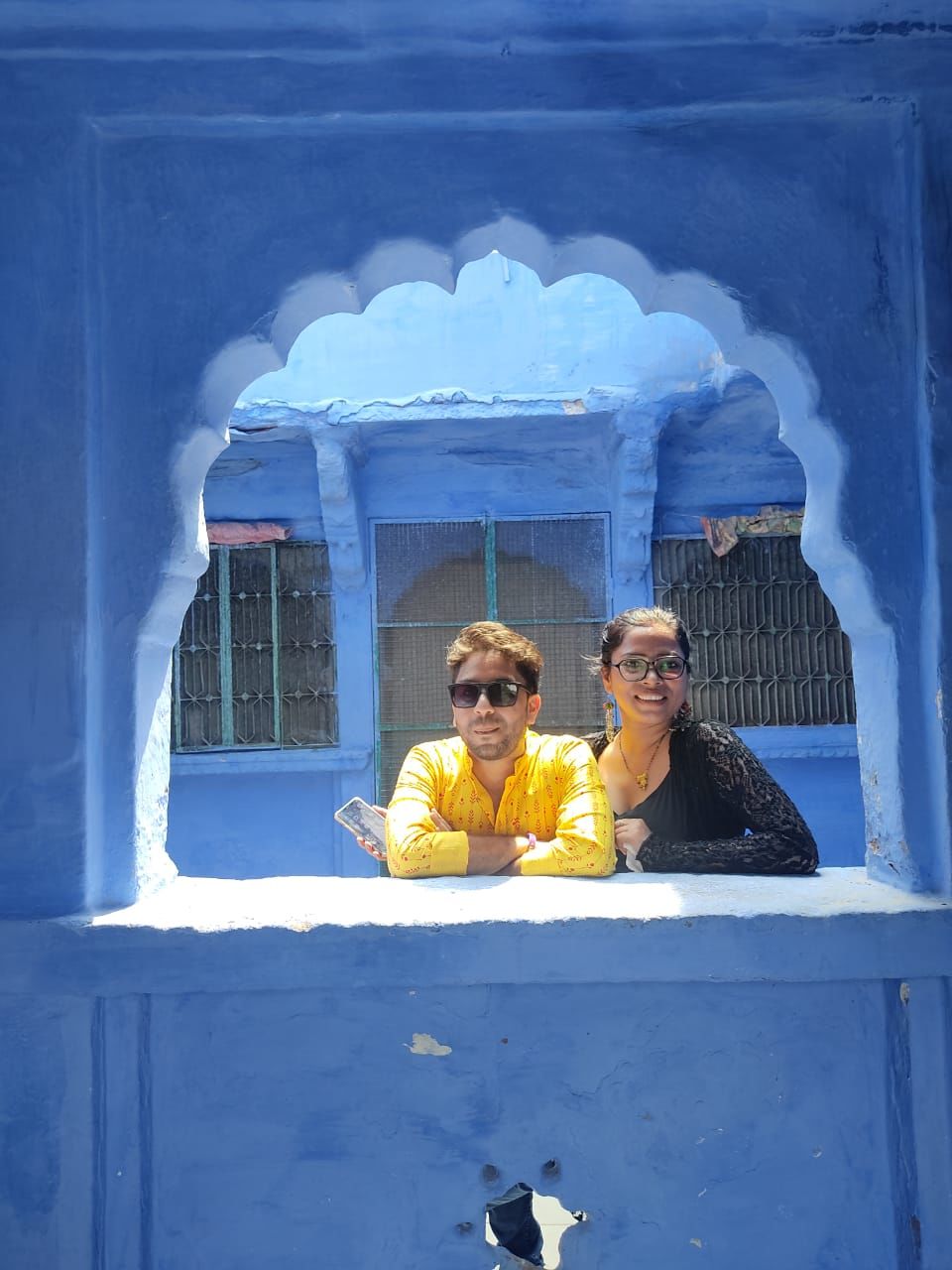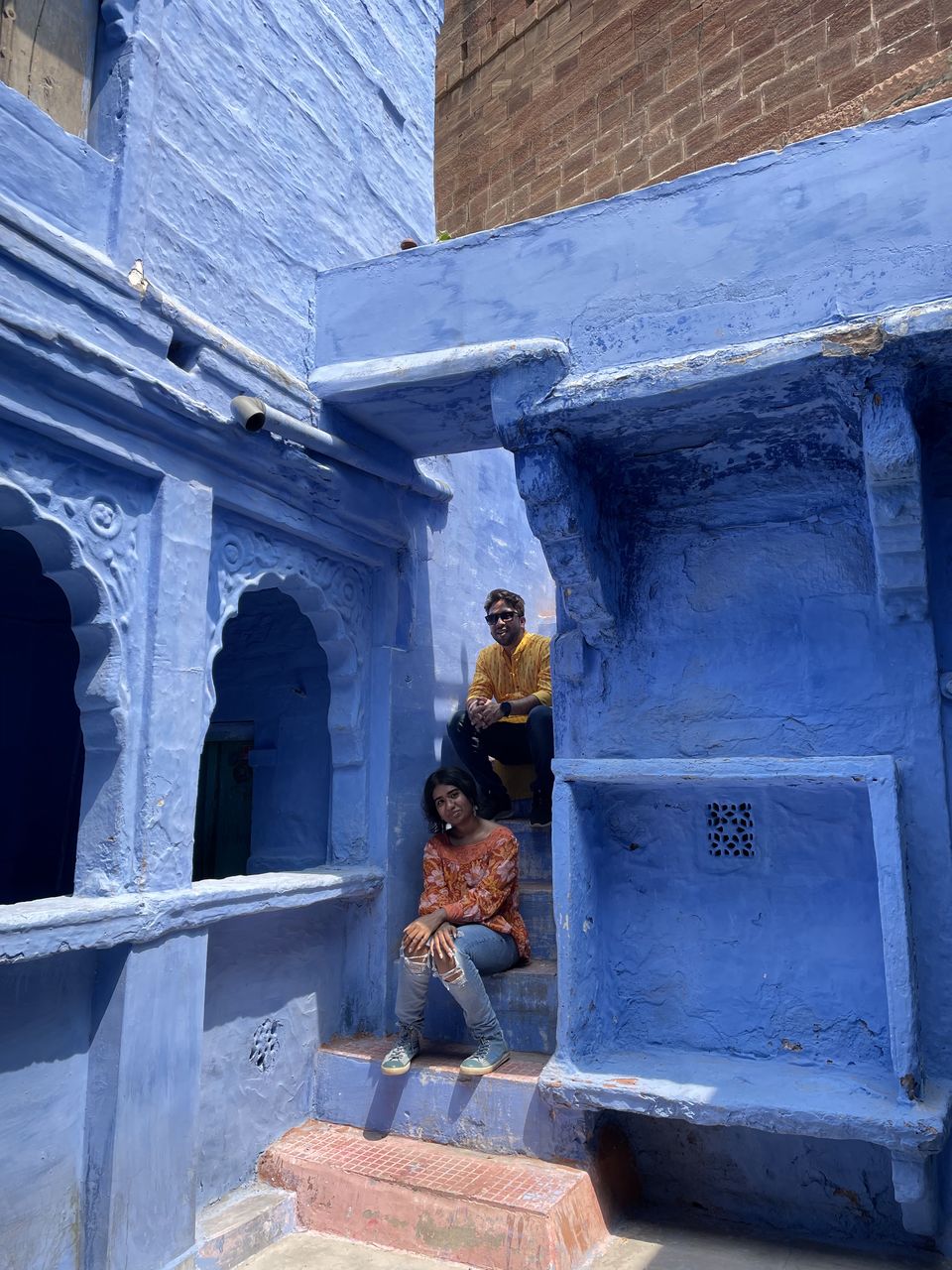 After thanking him we proceeded toward Umaid Bhawan palace where the royal family resides now the part of a palace is being converted into the museum and where the kings valuable antique is being displayed with an entry fee of Rs. 60 per pax. which includes the sightseeing of the museum and a car museum nearby. The guide is also available to guide more about the history of the king and the palace but we decided to take a tour on ourselves and had some memorable picture clicked there.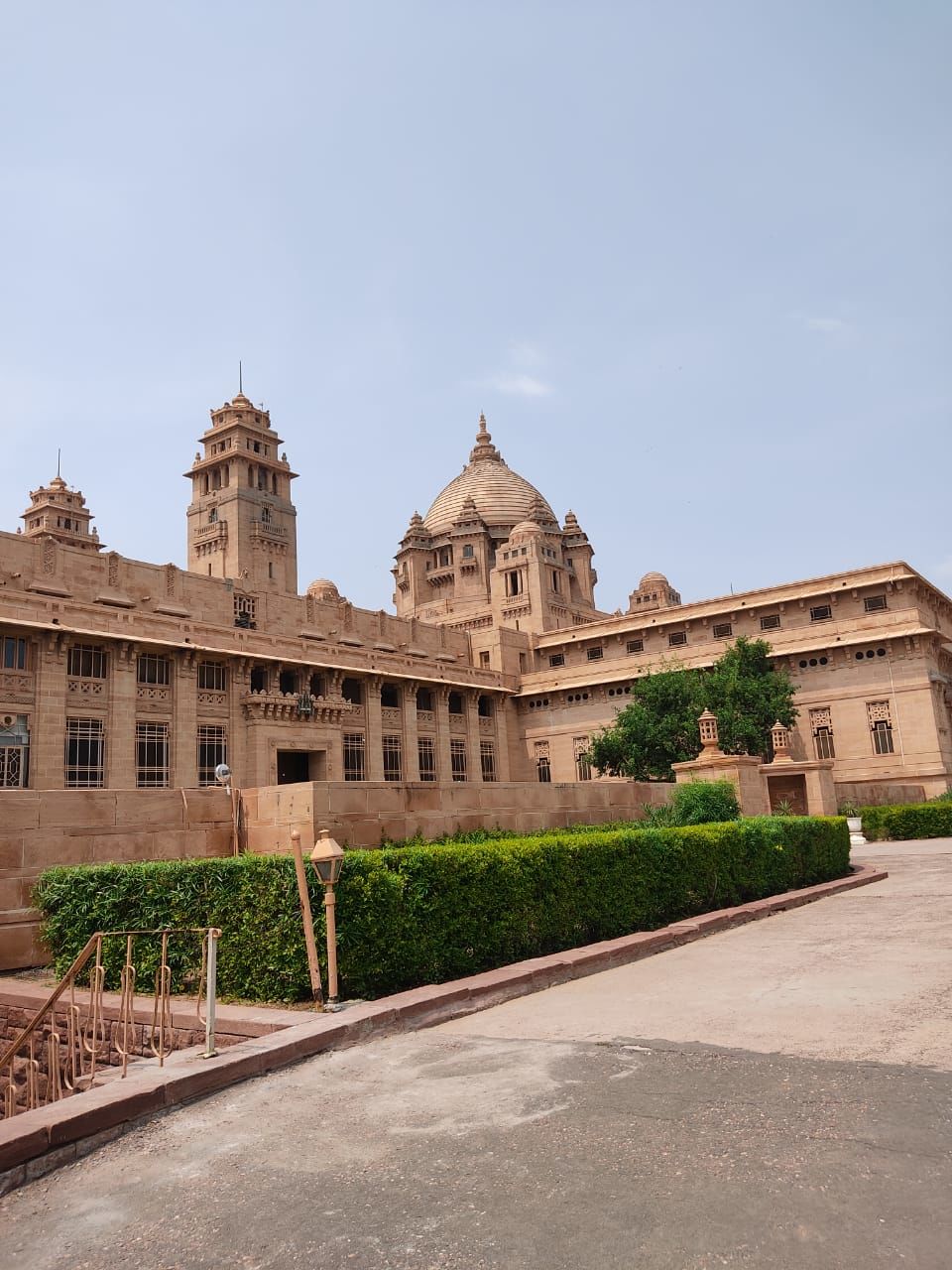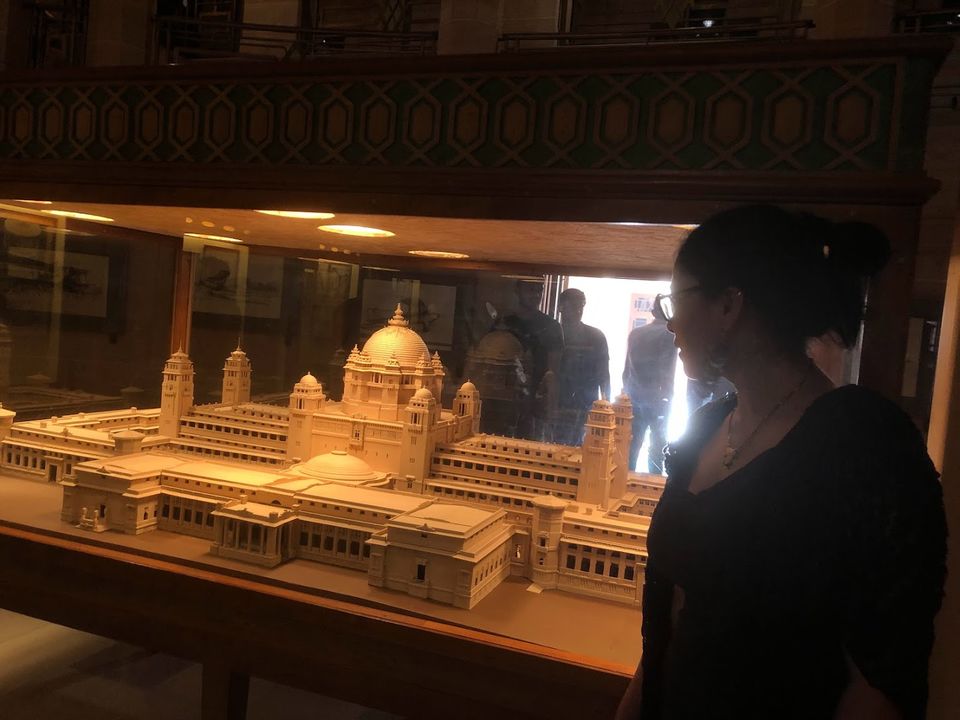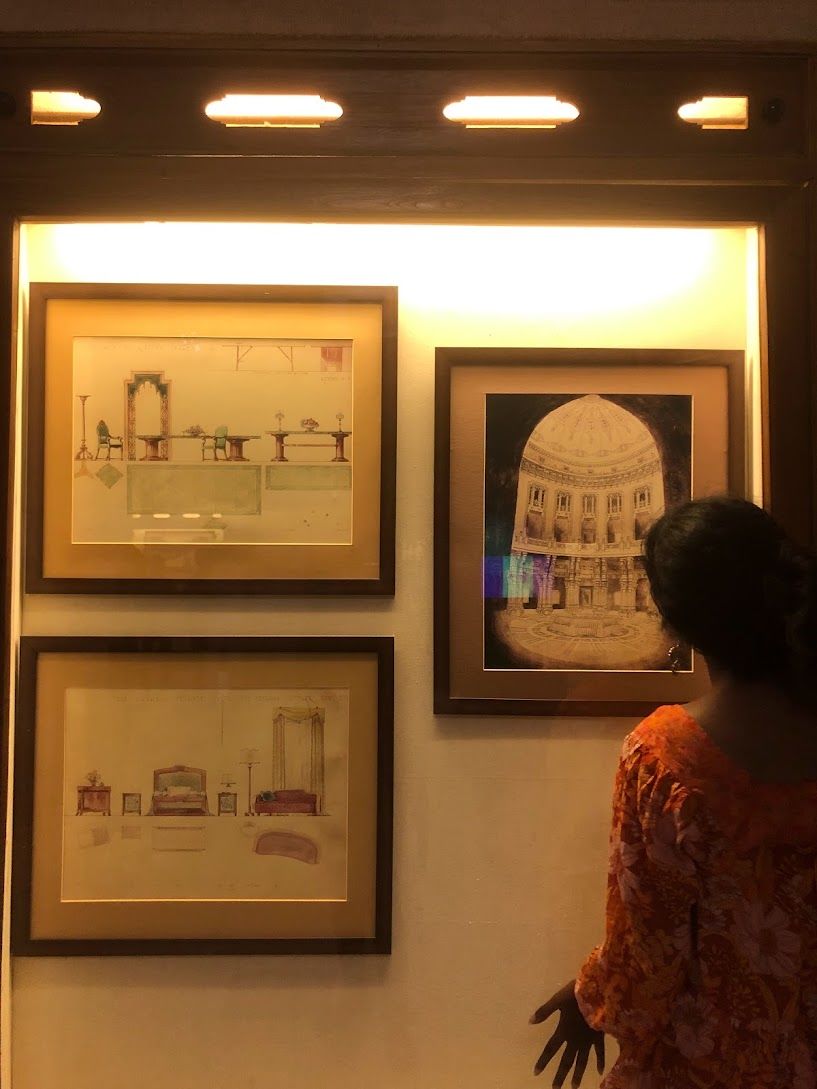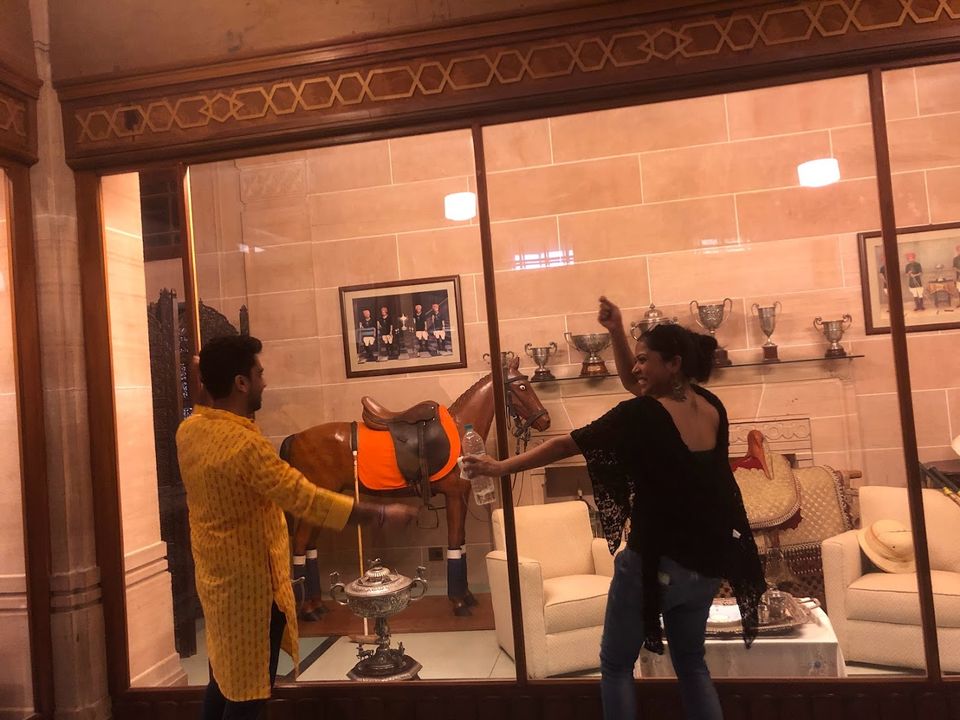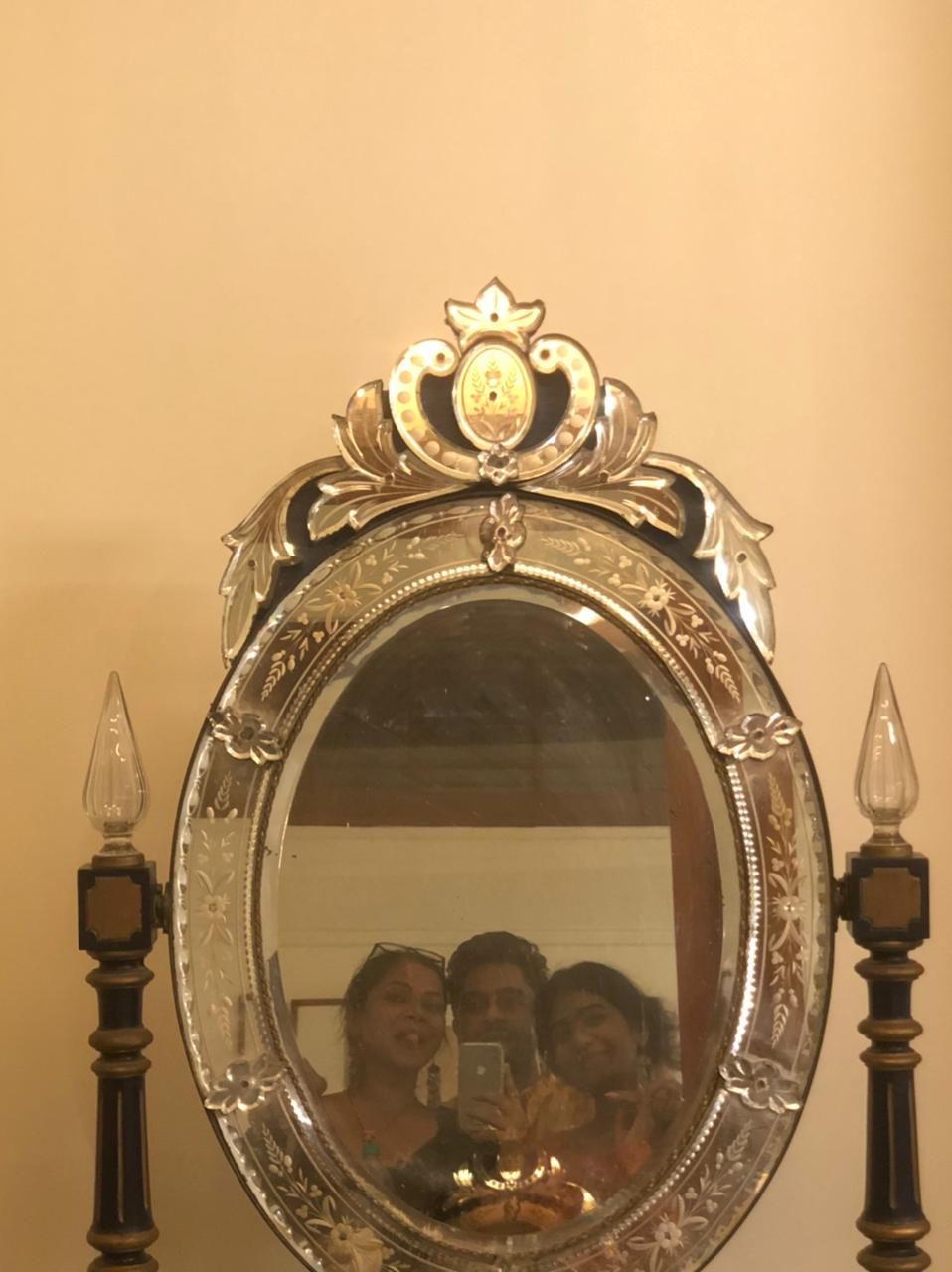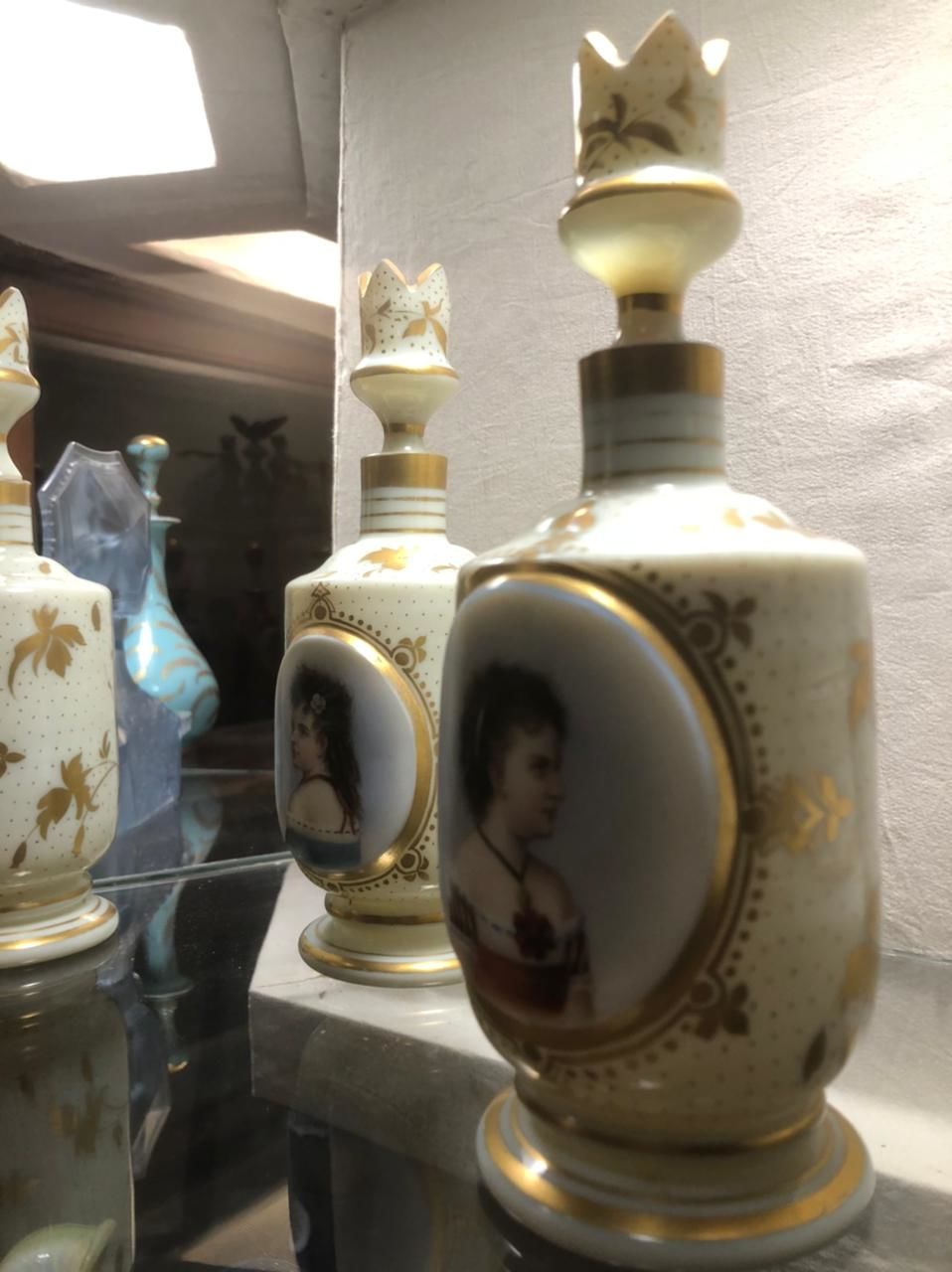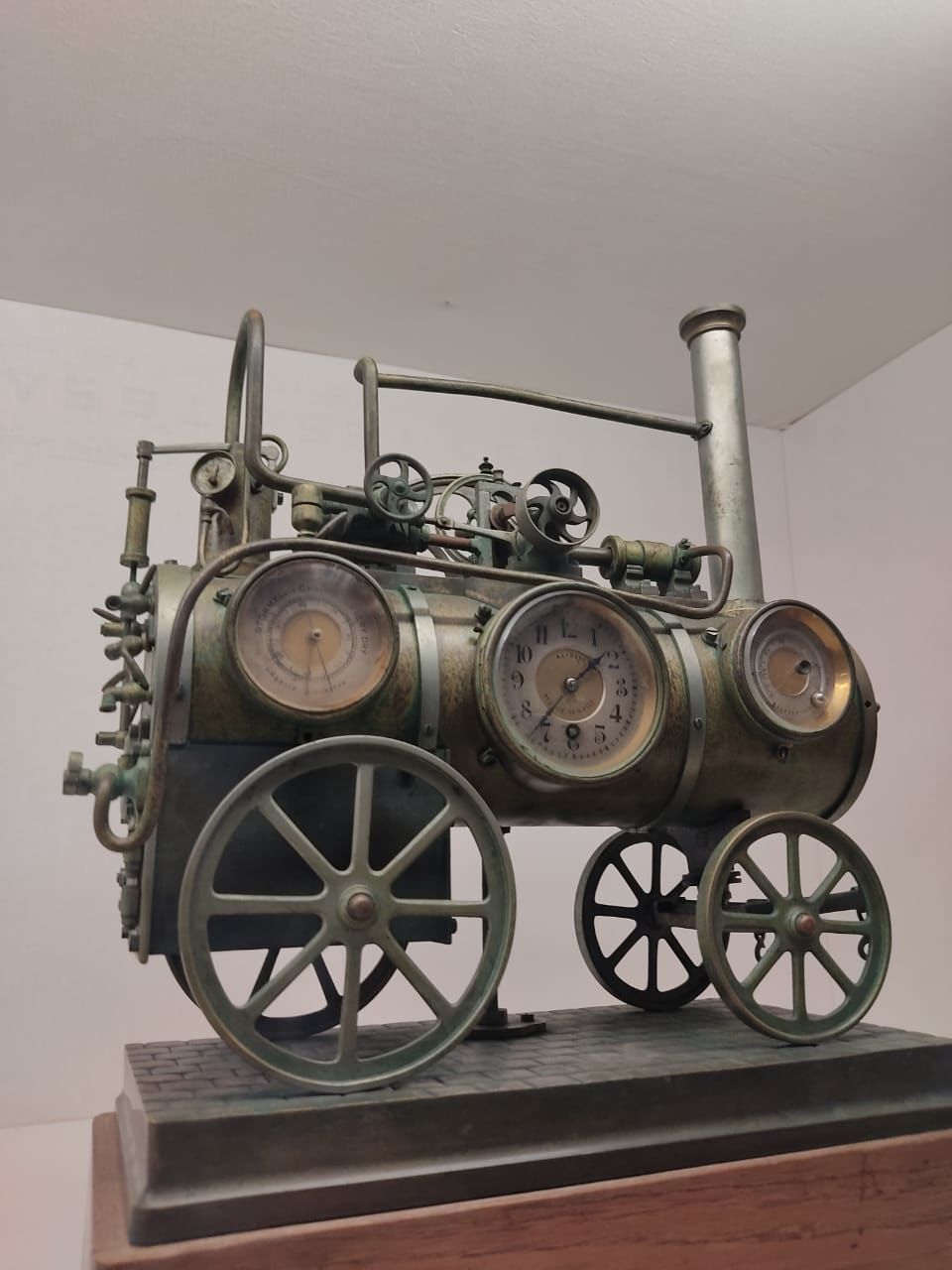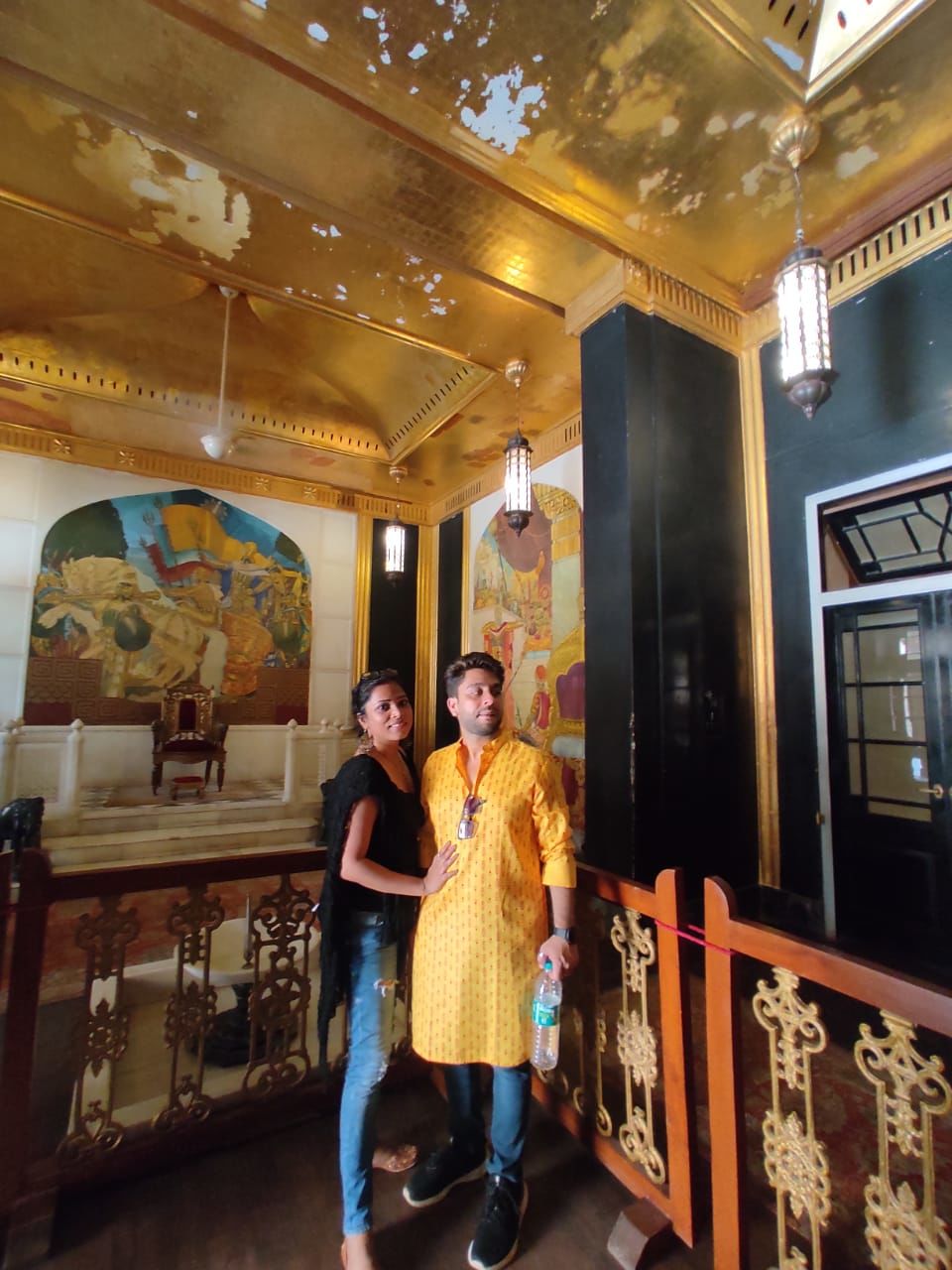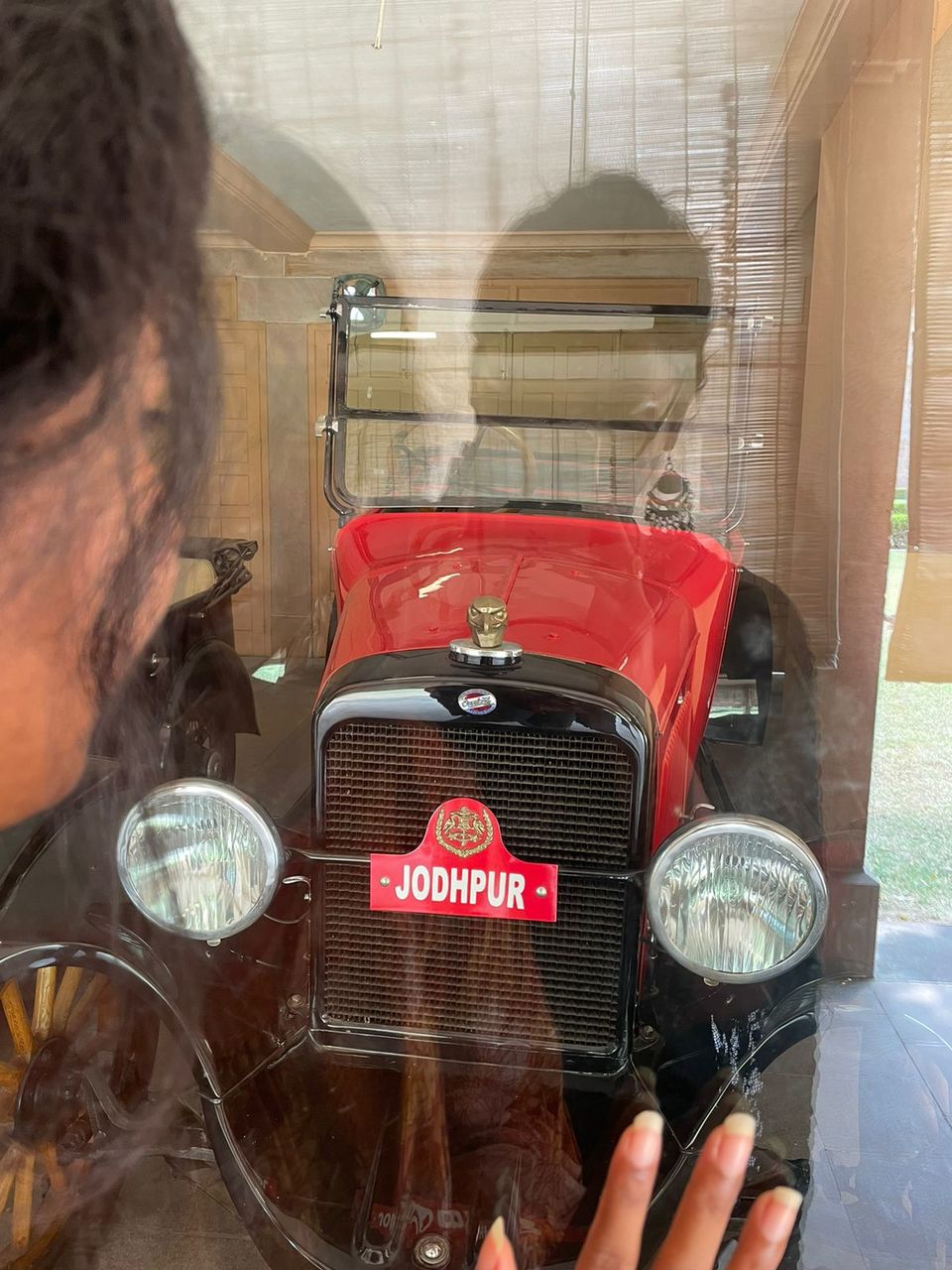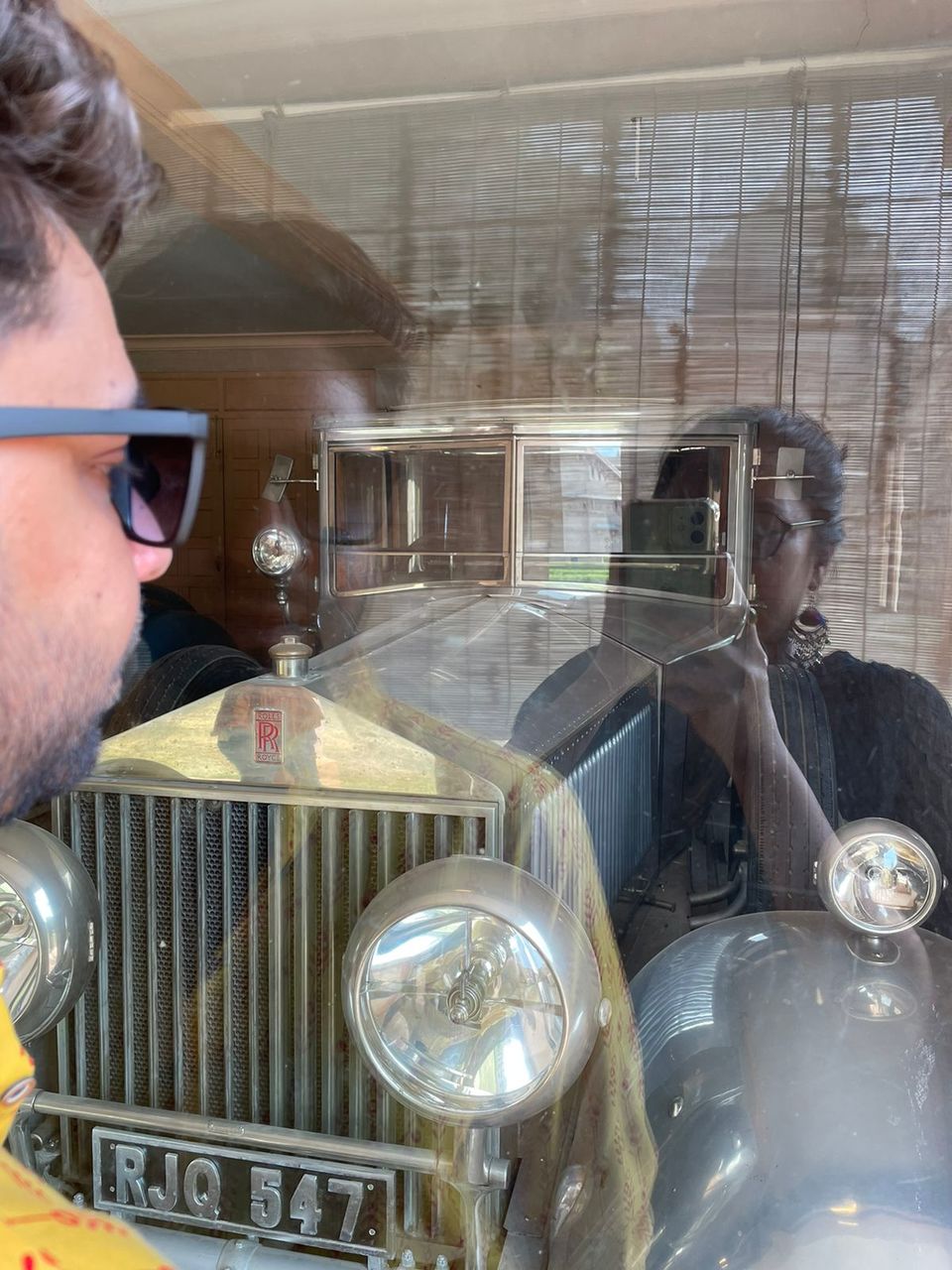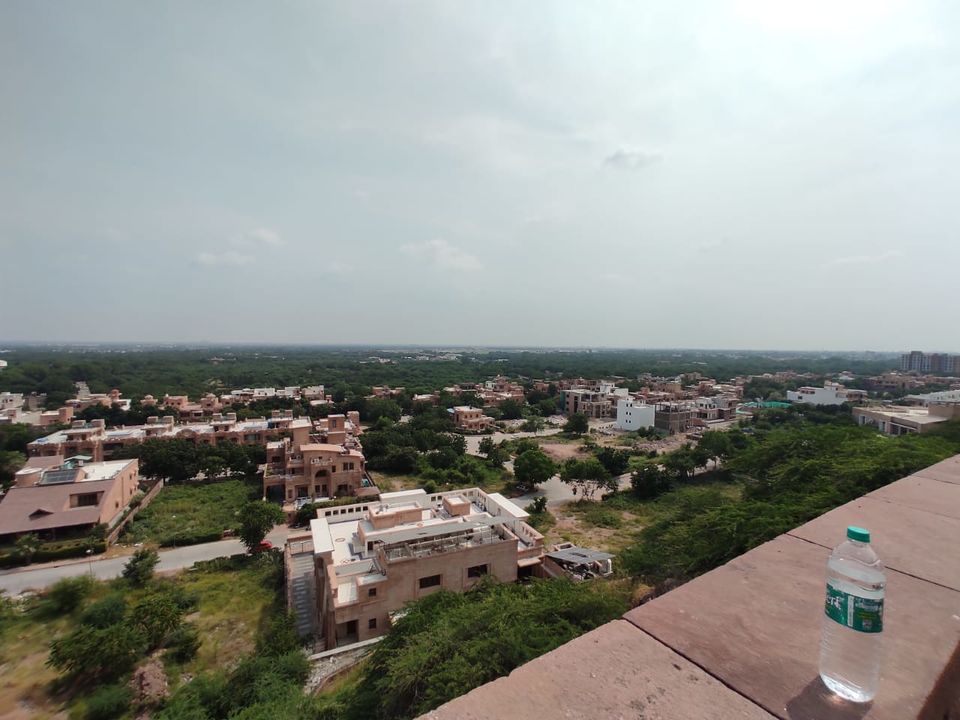 And at last we moved towards Mehrangarh Fort as it was already 3 Pm.
Mehrangarh fort built by Raja Jodharaoji after which the city jodhpur is being named, as we reached the fort, we can feel the royalty while entering in it was huge, there is an entry fee of Rs. 200/head.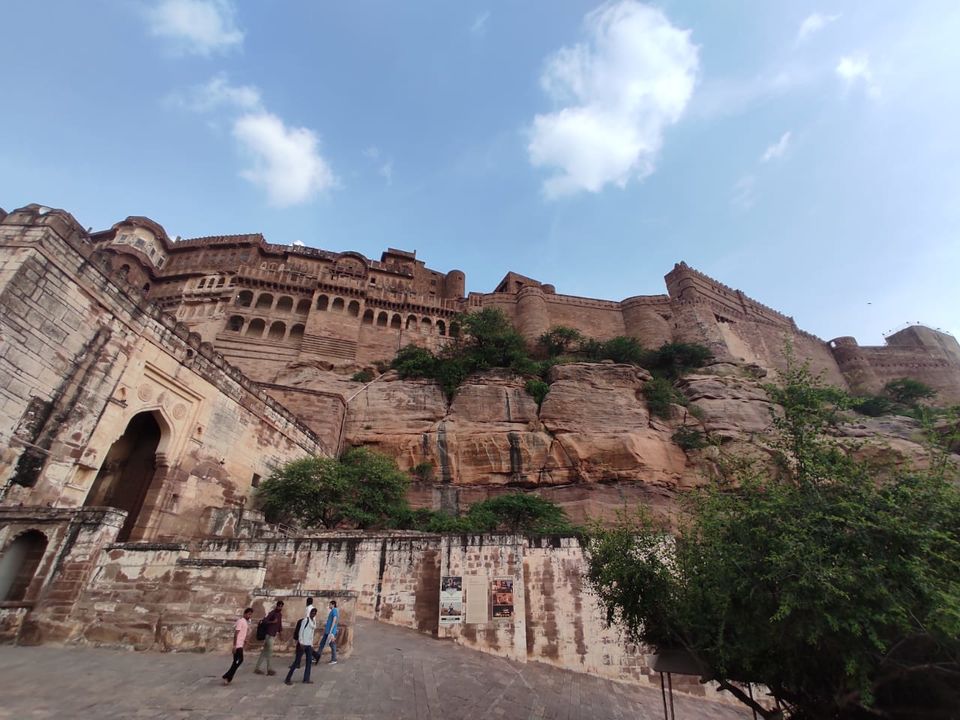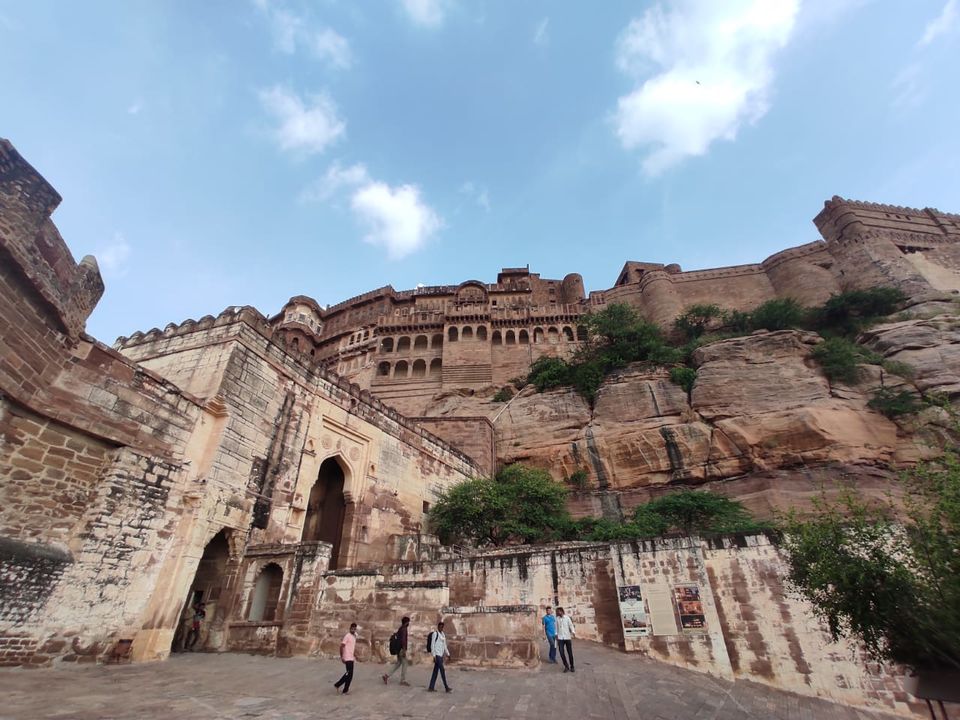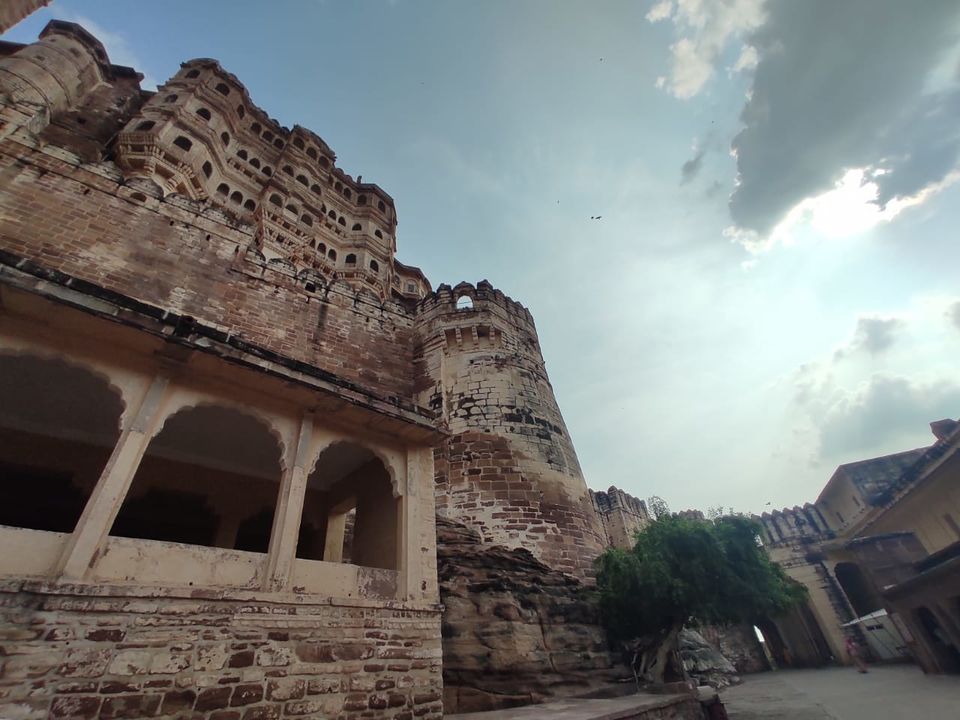 we started the tour of the palace we came across the folk song being played by the tribal people the music is very soothing. There is a zip line also with a fee of Rs.2000/head and closes at 05:00pm. There are many sections in the palace and antique being displayed( Will share the experience in detail in next Blog).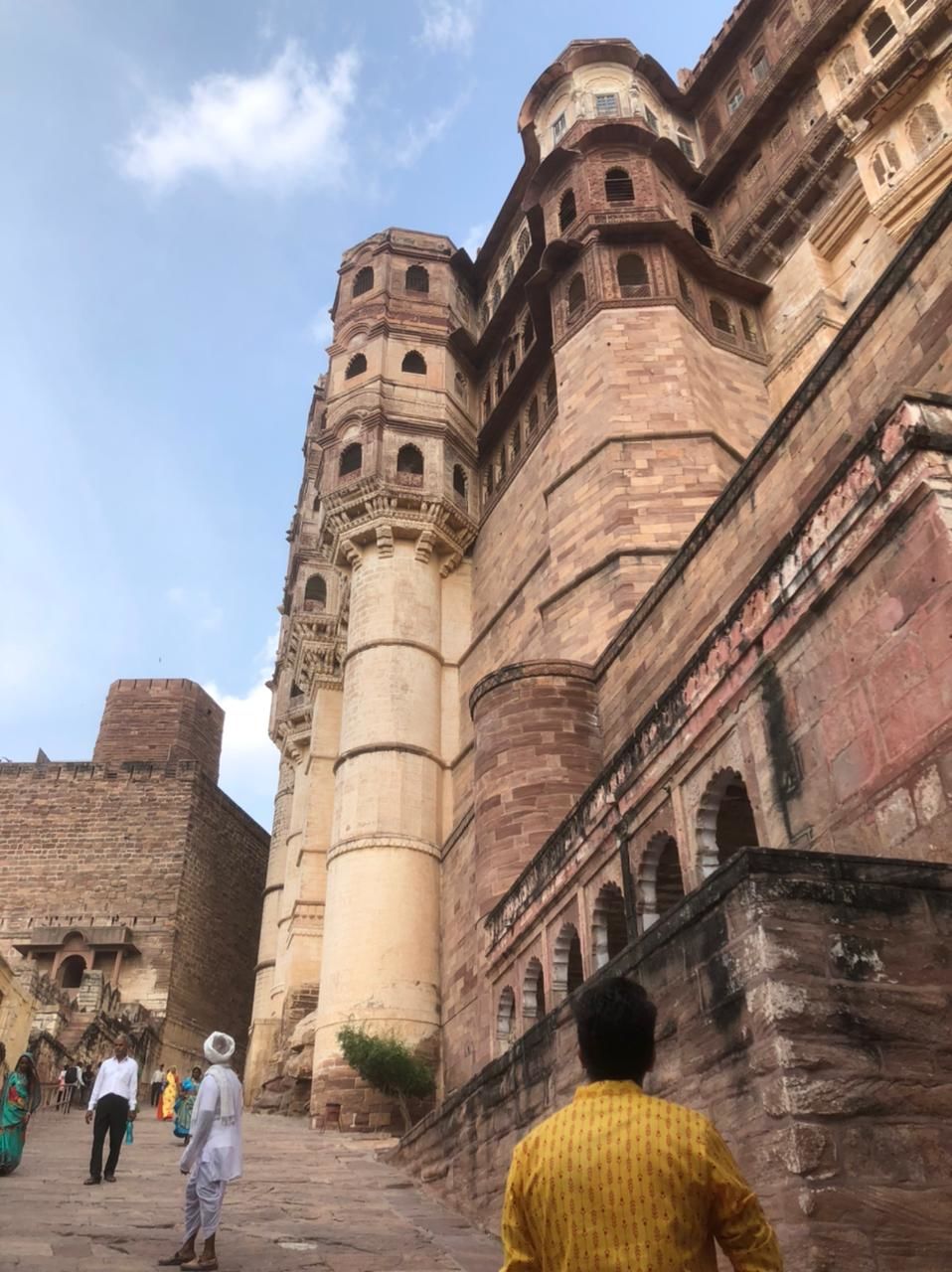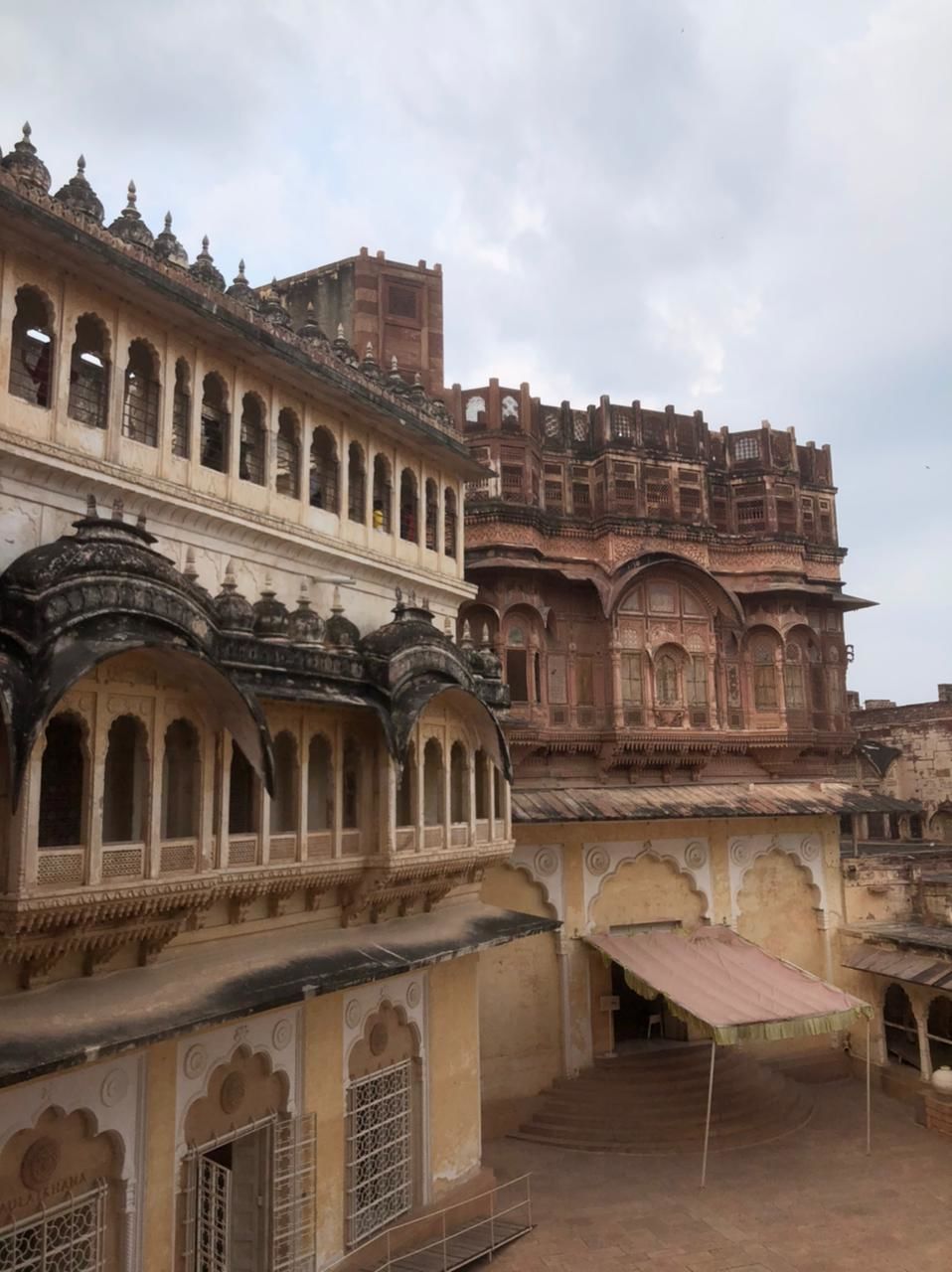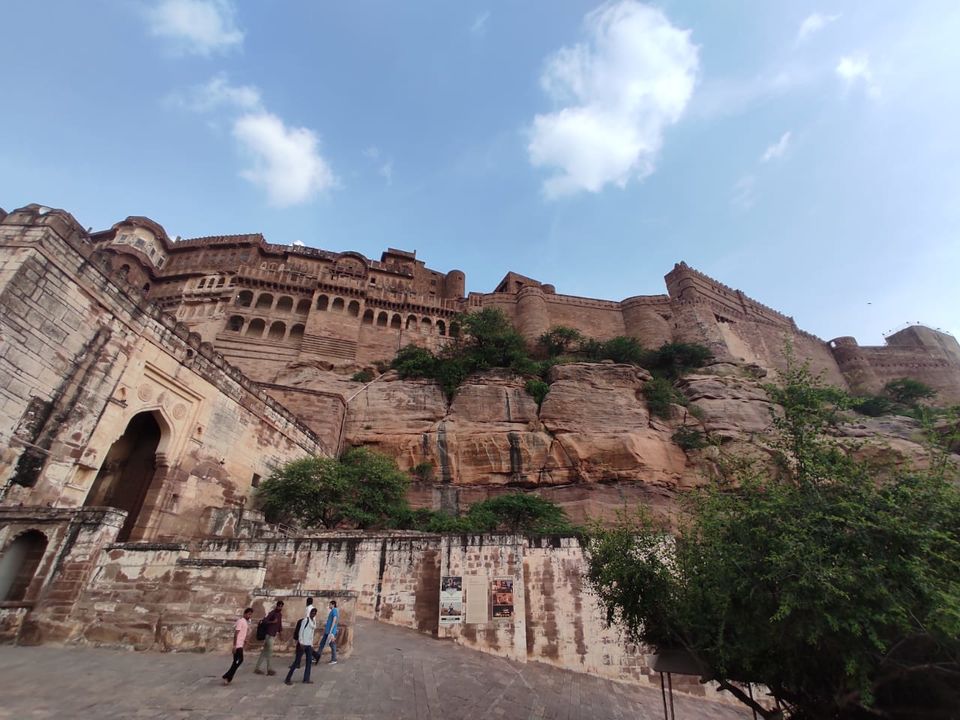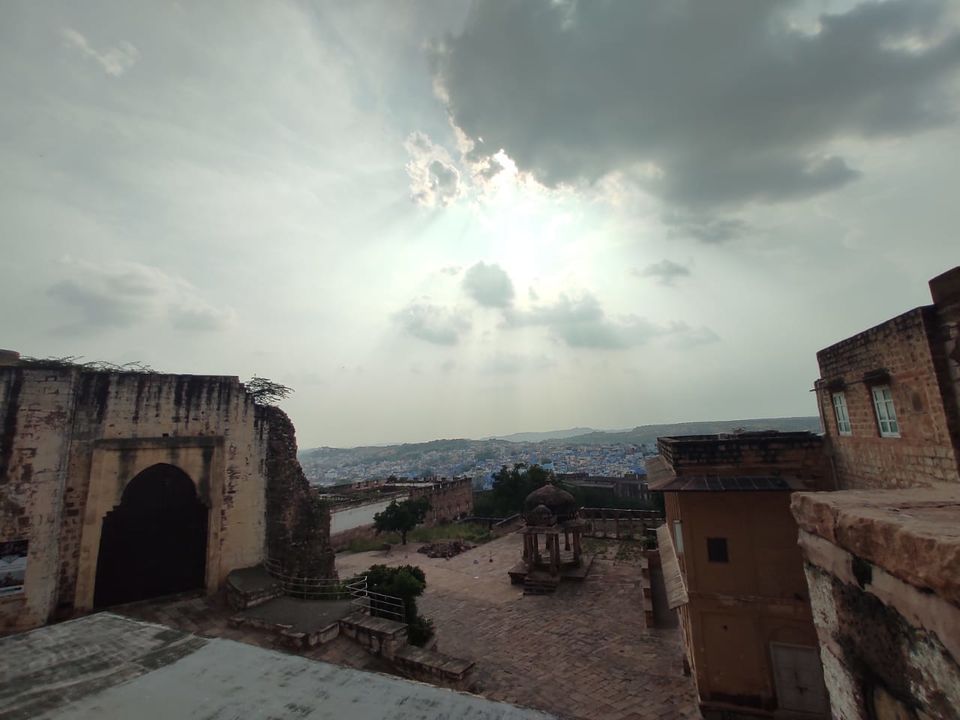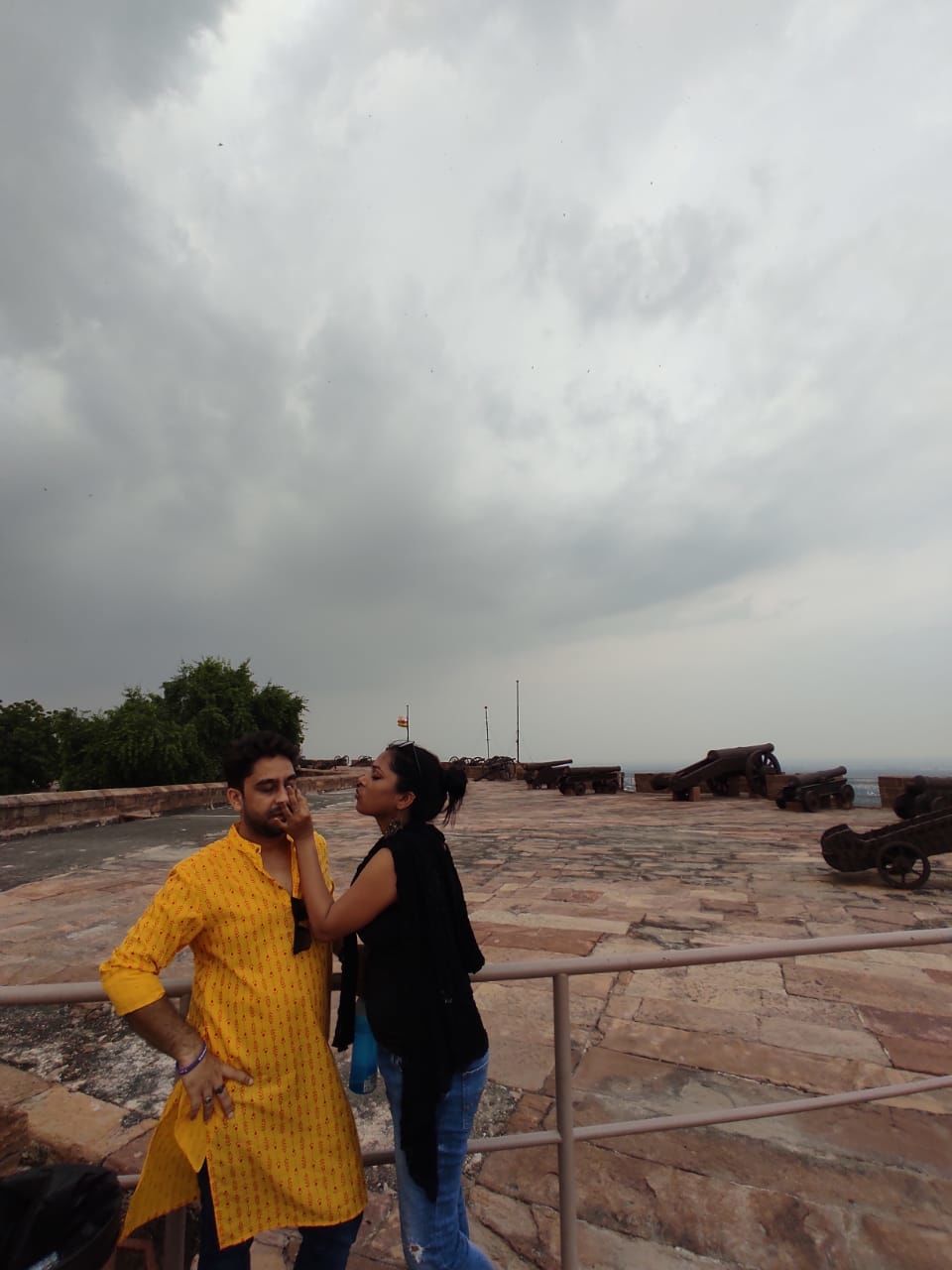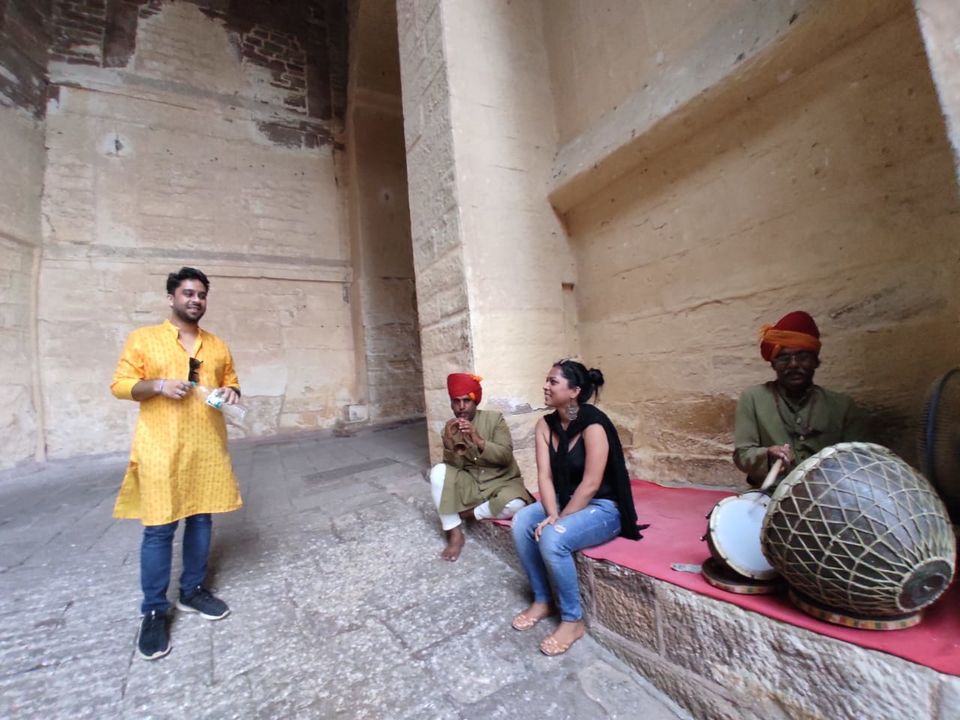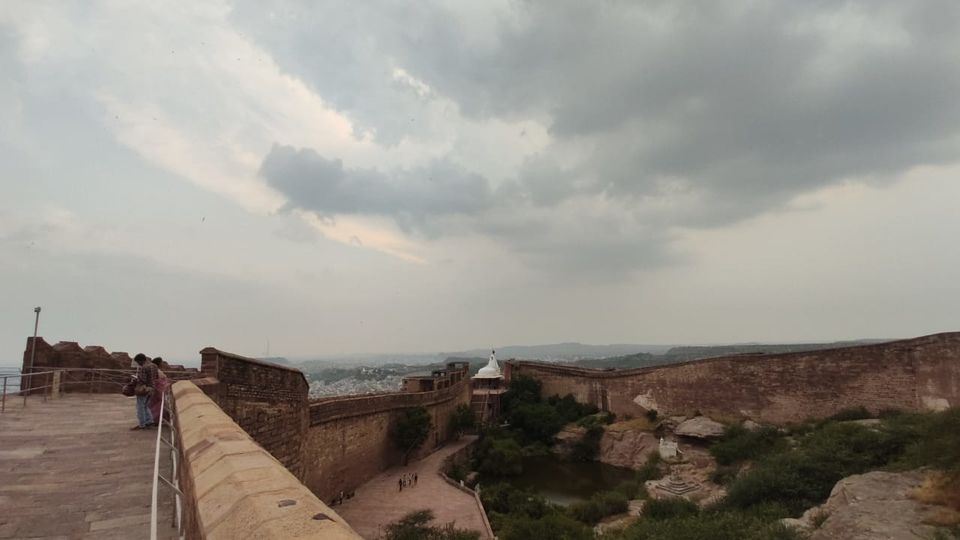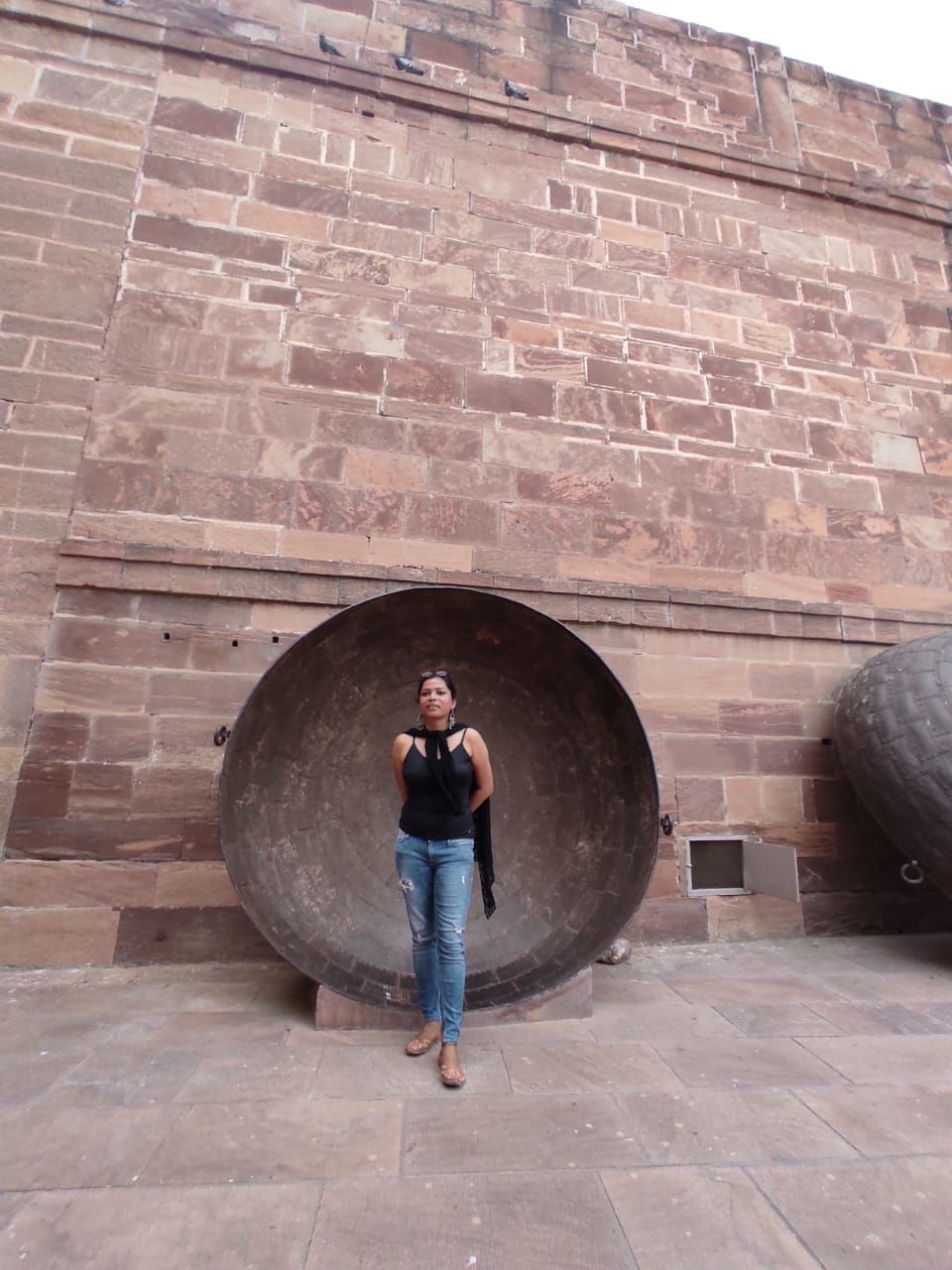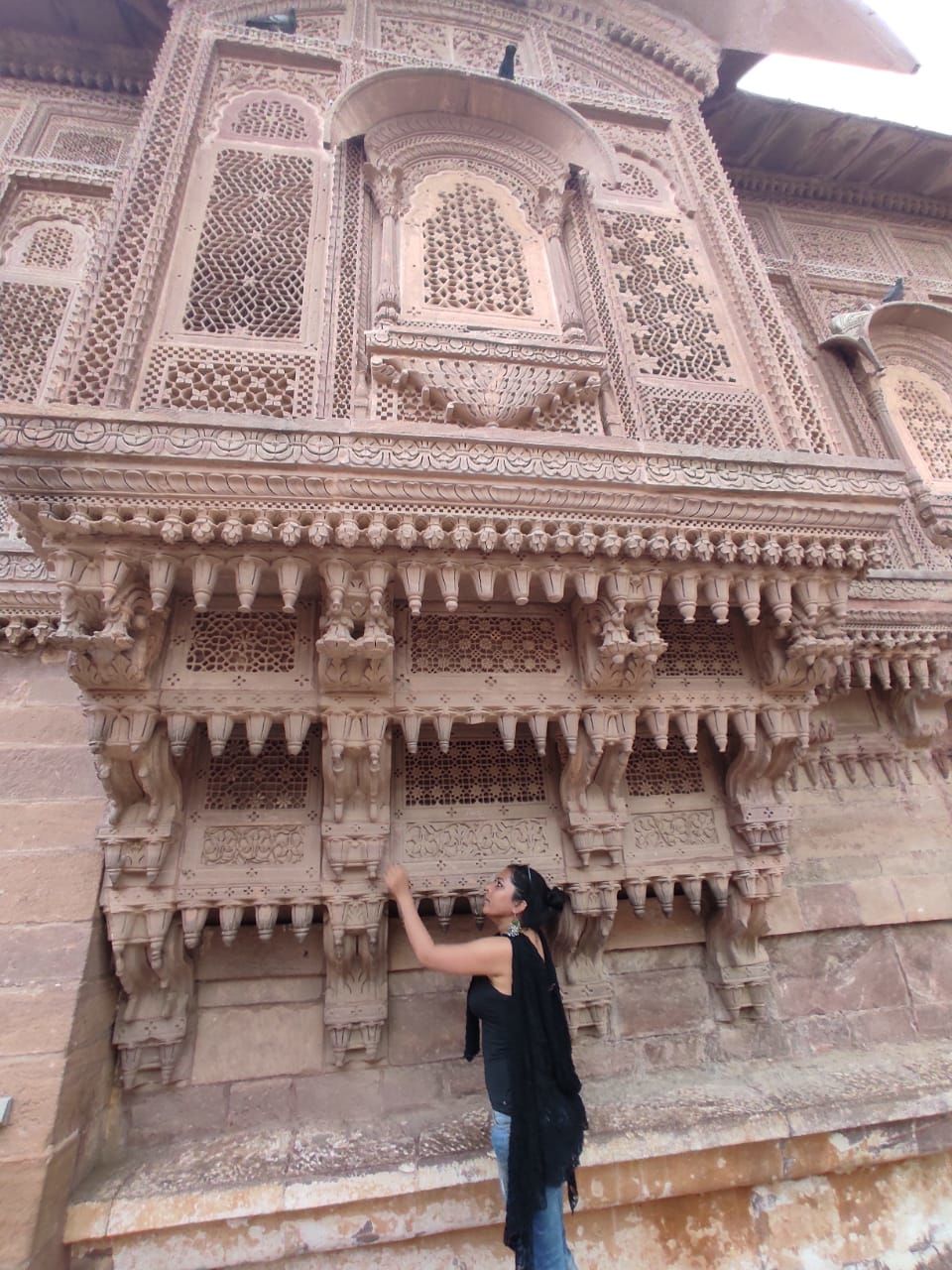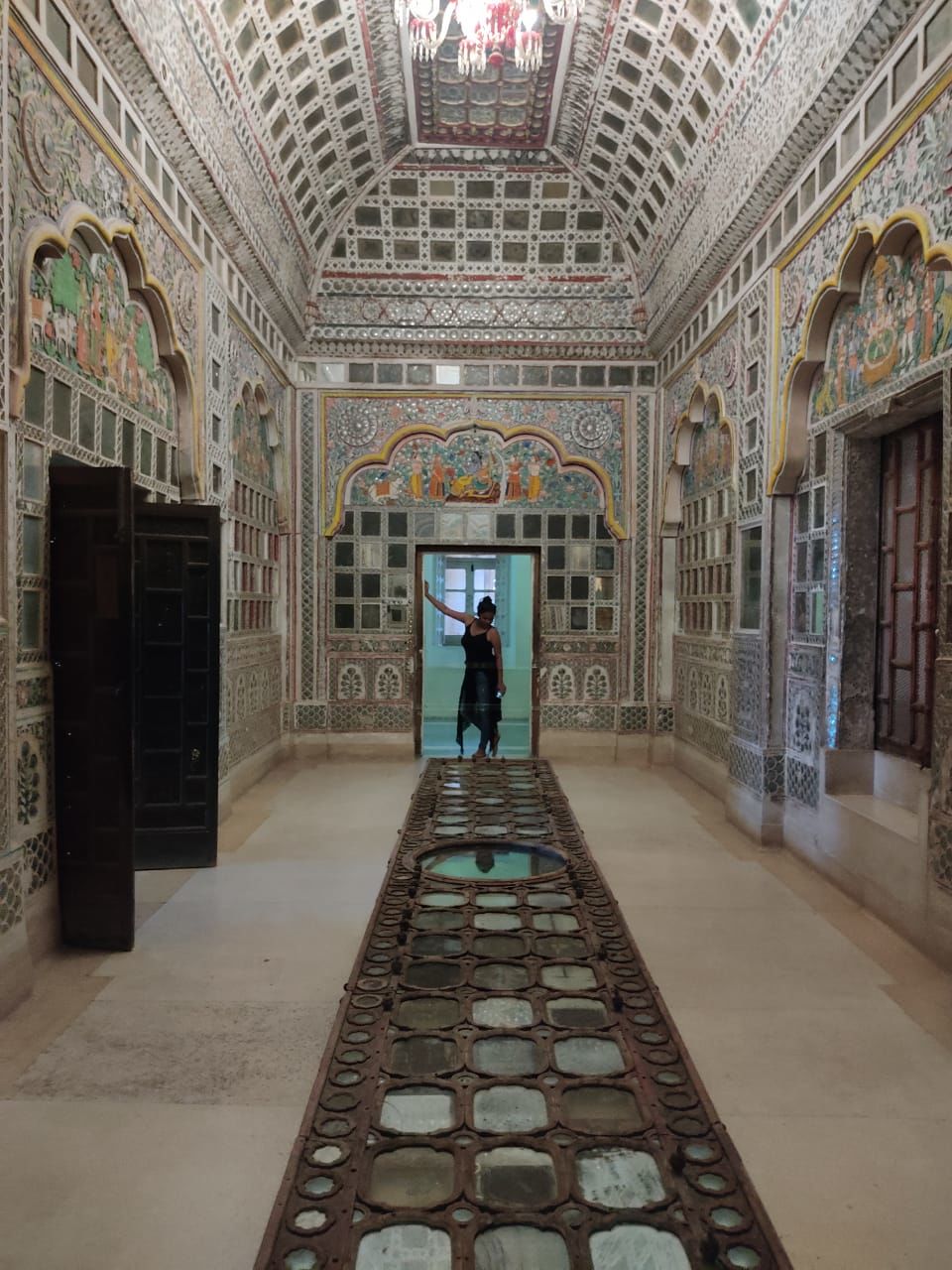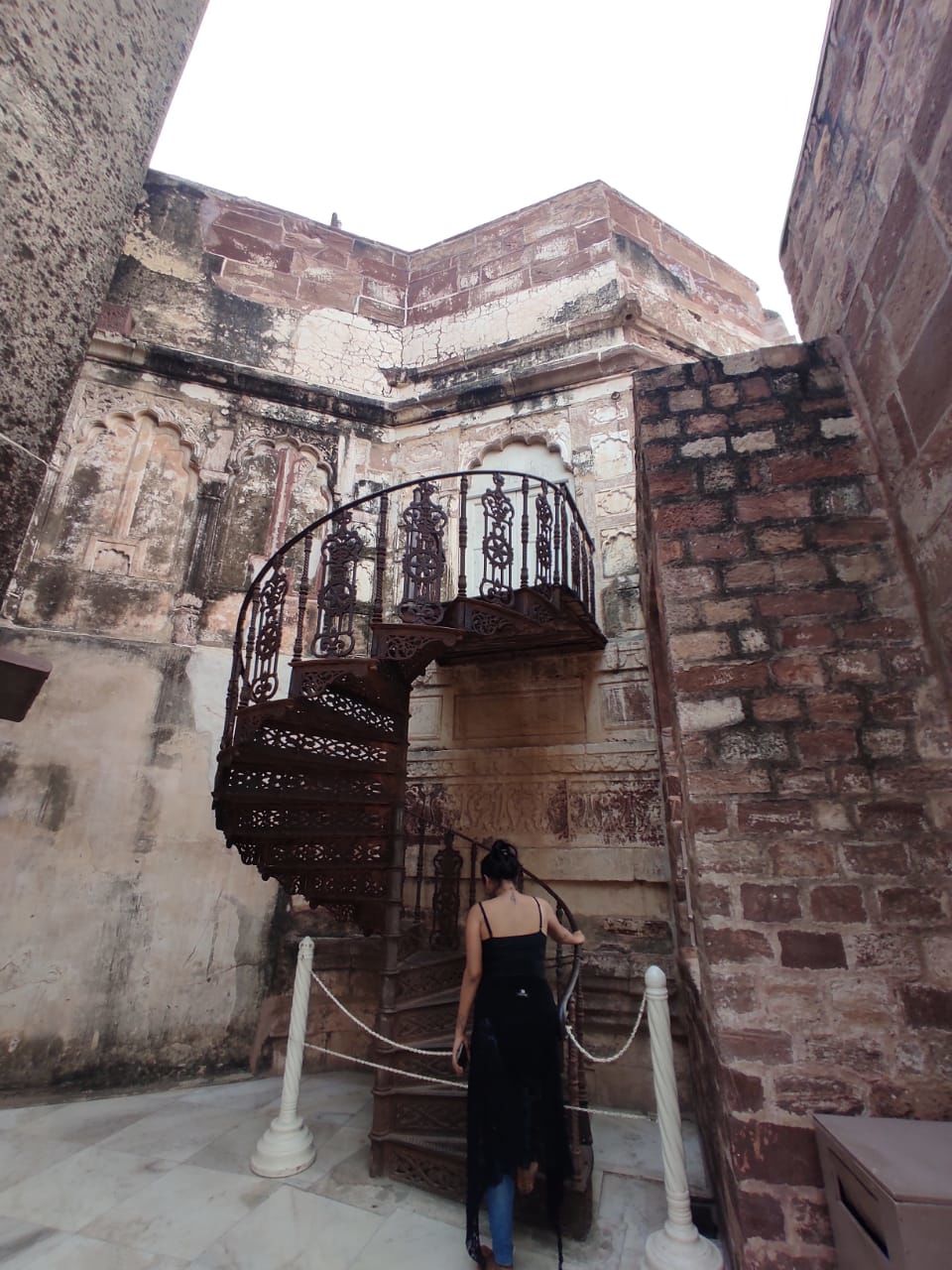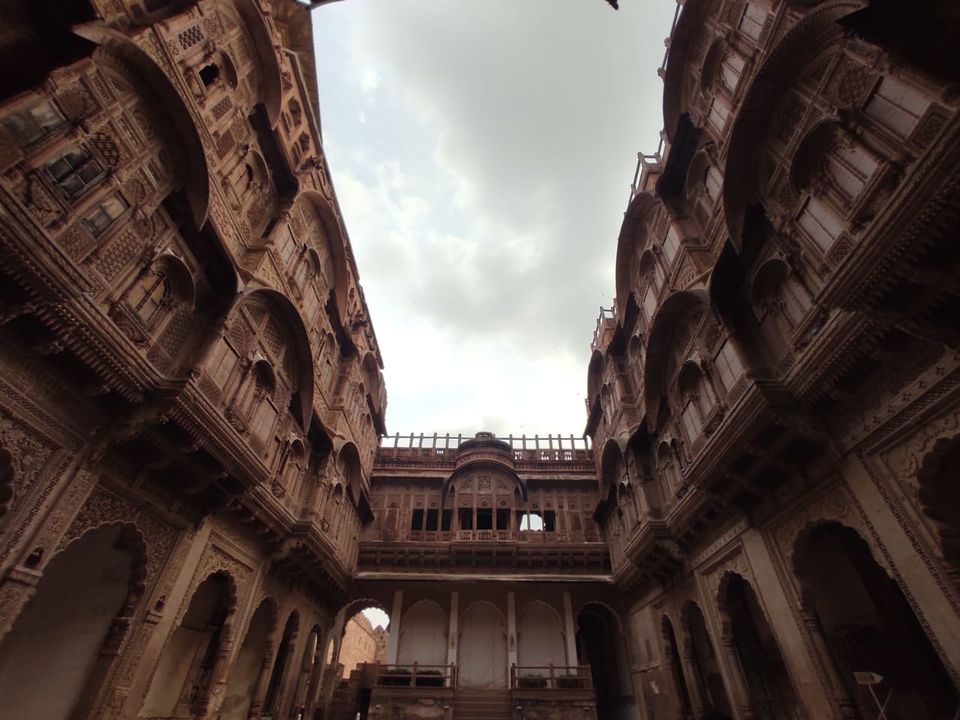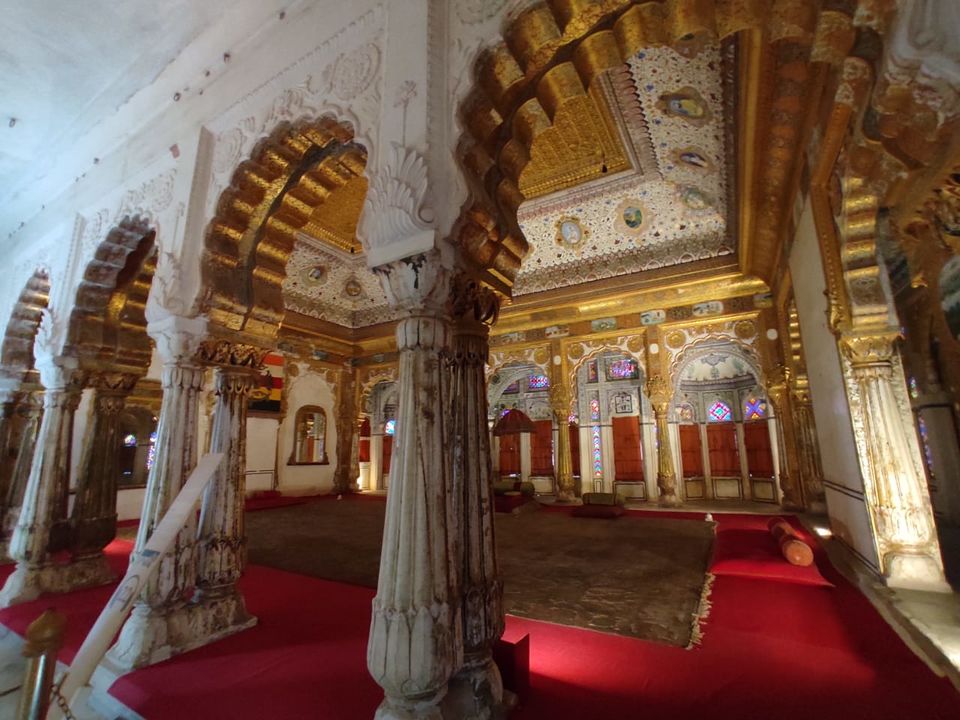 After the tour of the palace, we proceeded to the shopping he took us to Rajasthan handloom emporium and govt shop to buy Rajasthan stuff at reasonable rate. After that we headed toward railway station as we were short of time, we decided to have a dinner near railway station. We ended our journey with the auto driver and with blessing to meet him again when we revisit, they're for remaining of the things left out and thanked him for his kind gesture. He dropped us near a sweet shop for Mava kachori, Ghewar -A mouth watering sweet and with the lots of tasteful memories we ended up our journey here and hoped to visit it again in future to explore the remaining Jodhpur …………….!!