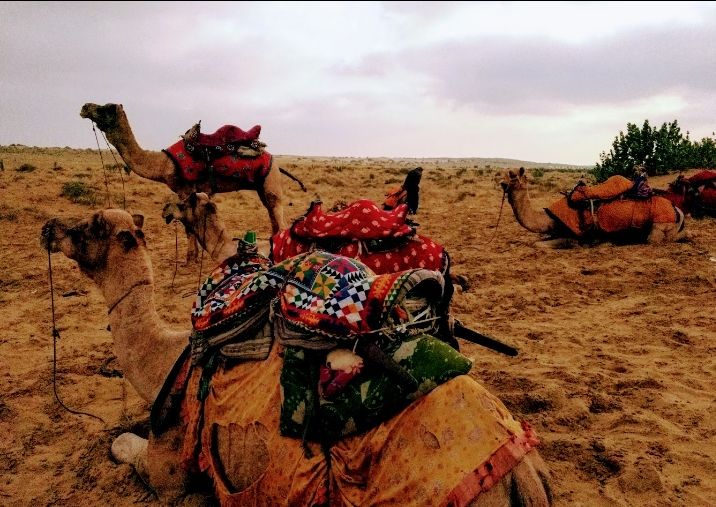 I was pretty excited for college to end, so I could finally get to spend some time with my family. And what could be better than a trip to a Dreamland.
Yes, I'm exactly talking about Rajasthan.
So we reached Jodhpur at around 6p.m. after a REALLY hectic train journey from Delhi.
(Please don't ever risk travelling in a general class during winters, I repeat, NEVER)
So, since we were really tired after the 26 hour long journey, luckily we had booked a hotel close to the railway station. It's called Hotel Cosmopolitan.
So we checked in, took some rest and went to Indique Restaurant for dinner. I had heard how amazing the ambience was, and yes, it was much more than I had expected it to be. Especially for dinner, Indique has to be your go-to place if you're in Jodhpur. The prices are a little high, but it's totally worth. Next day, we visited Umaid Bhawan ( yes, this is the place where Nick and Priyanka recently got married).
We then went to Mehrangarh fort. (FACT: Some sequences of BatMan: The dark Knight rises were shot here).And well, that's pretty much it.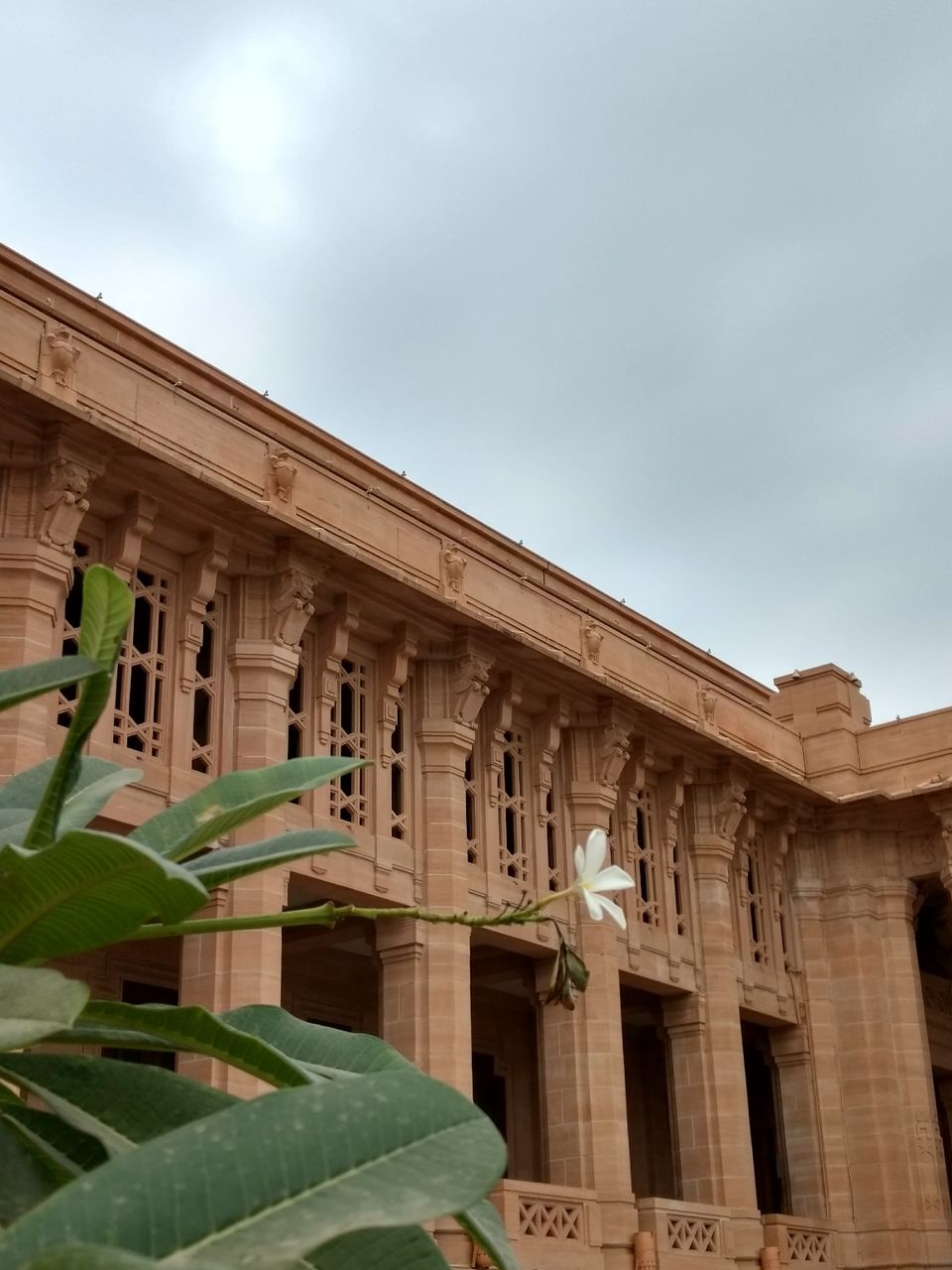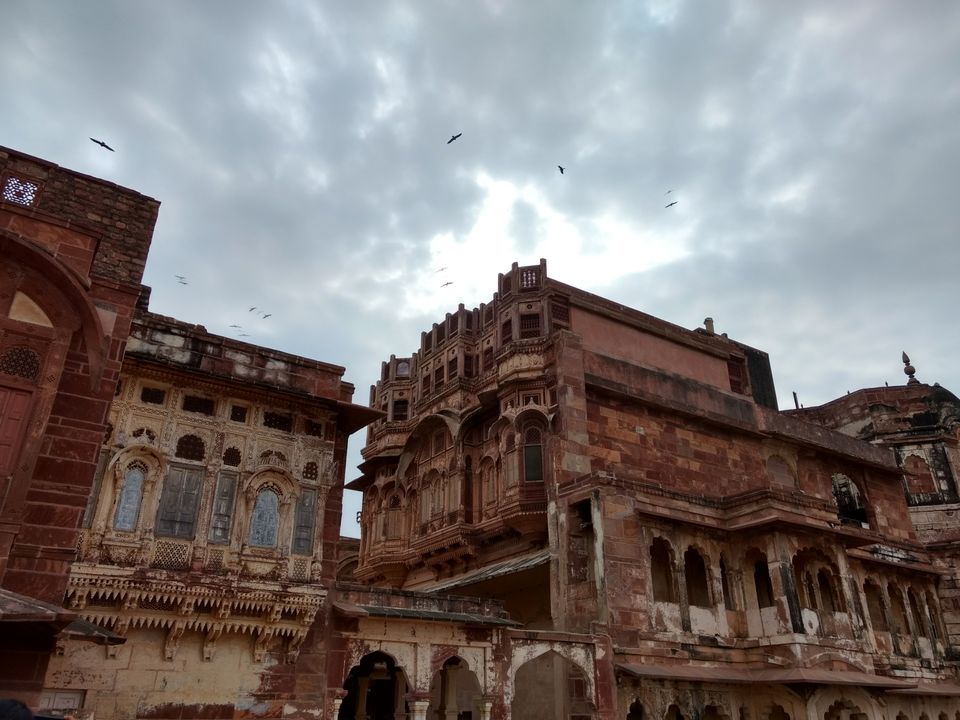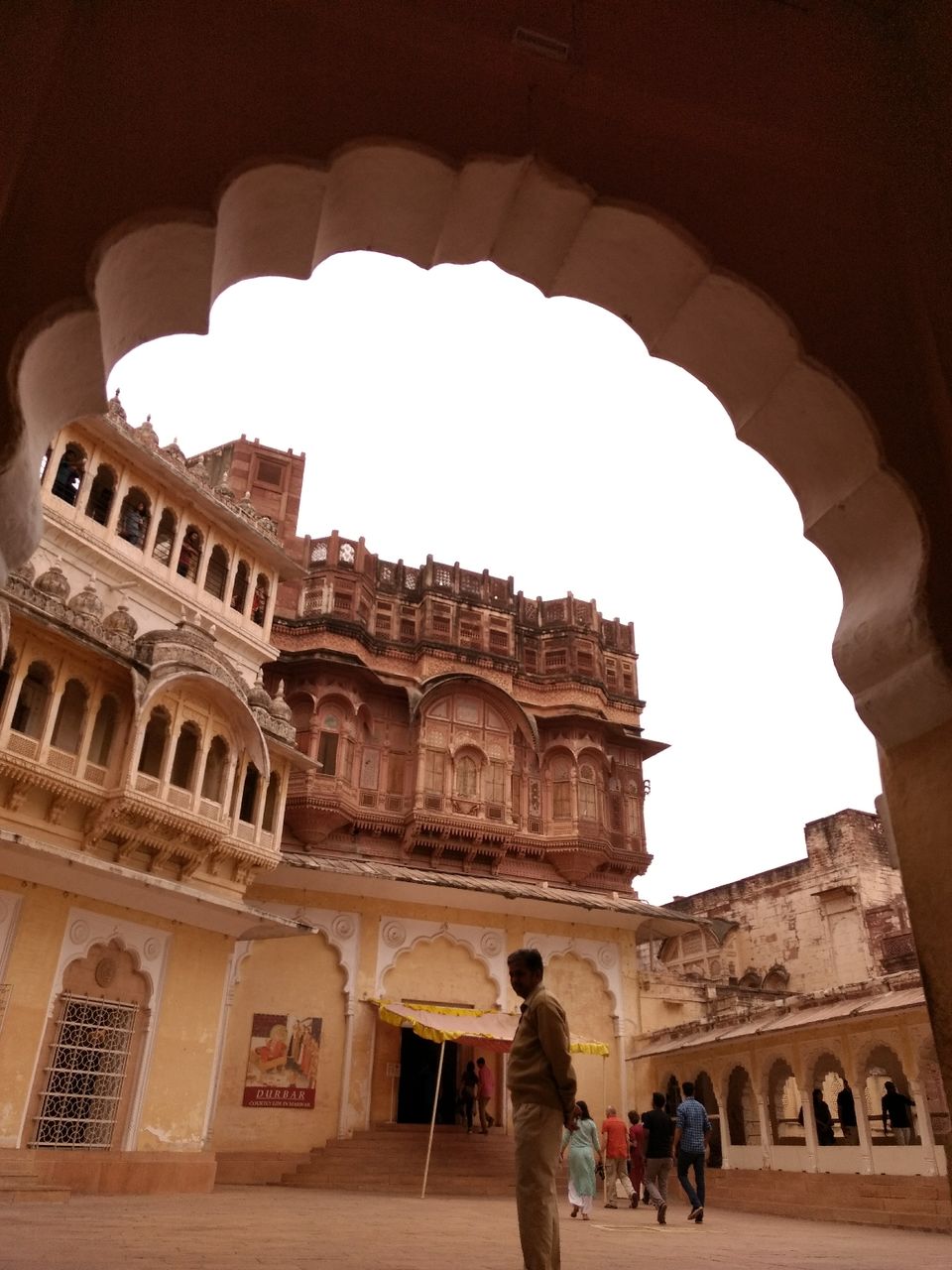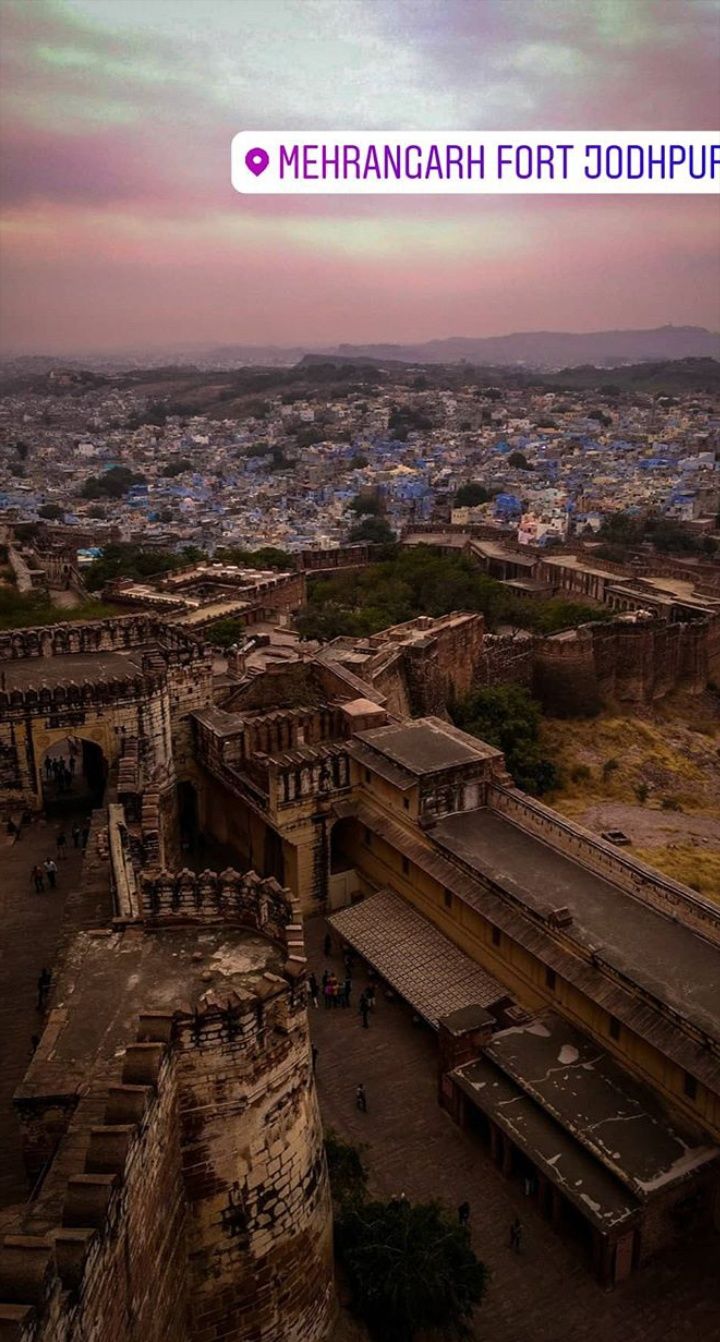 We took a train from Jodhpur to Jaisalmer at night and somehow managed to spend the night in General class again. But please, get the bookings done beforehand. You don't really get reservations for the train at last moment. So, we got off at the station and took a taxi to our hotel, The Golden House. It was early morning. We took some rest, had breakfast and proceeded for the city tour, again, by an auto. I'm suggesting autos because that's how you get to feel the beauty of the city. We went to City Palace and then Gadisagar Lake where we got really nice pictures in the traditional dresses.We then had lunch at a rooftop restaurant, in Hotel Royal Haveli. We then took a taxi to the Desert where on the way, we could see huge Wind Mills. We reached there at around 3. We then went on for Desert Safari and Camel Ride. ( I LOVED THE PEOPLE OVER THERE. THEY WERE SO SO SO NICE TO ALL THE TOURISTS :')))) )
So we went on for camel ride, and then watched the sunset over there, and trust me, it was breathtaking. If I had to compare the sunset at a beach to a sunset in desert, I'd definitely say Desert.
So we went to a Desert Camp then, had dinner there.( I don't wanna be rude here but, this is one thing I felt which wasn't worth the time)
After dinner, we went back to our hotel and boarded our train back.( 2nd class sleeper ACsleeper this time😂)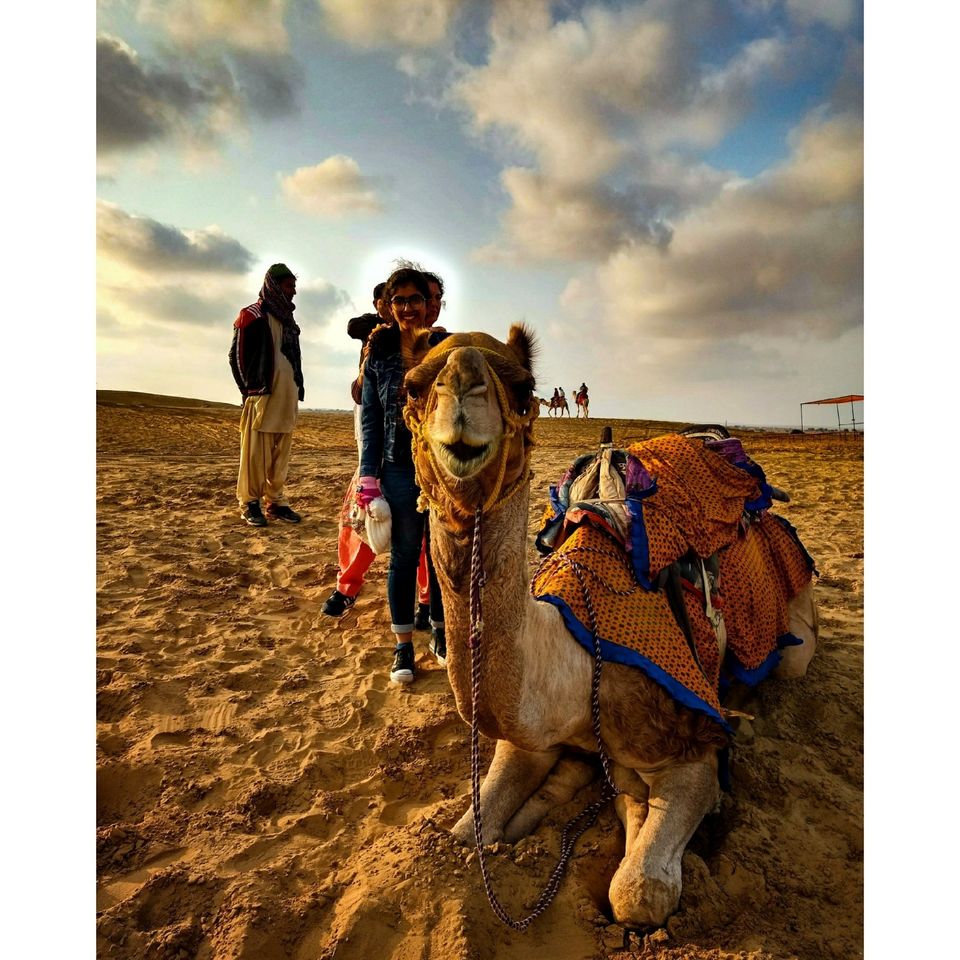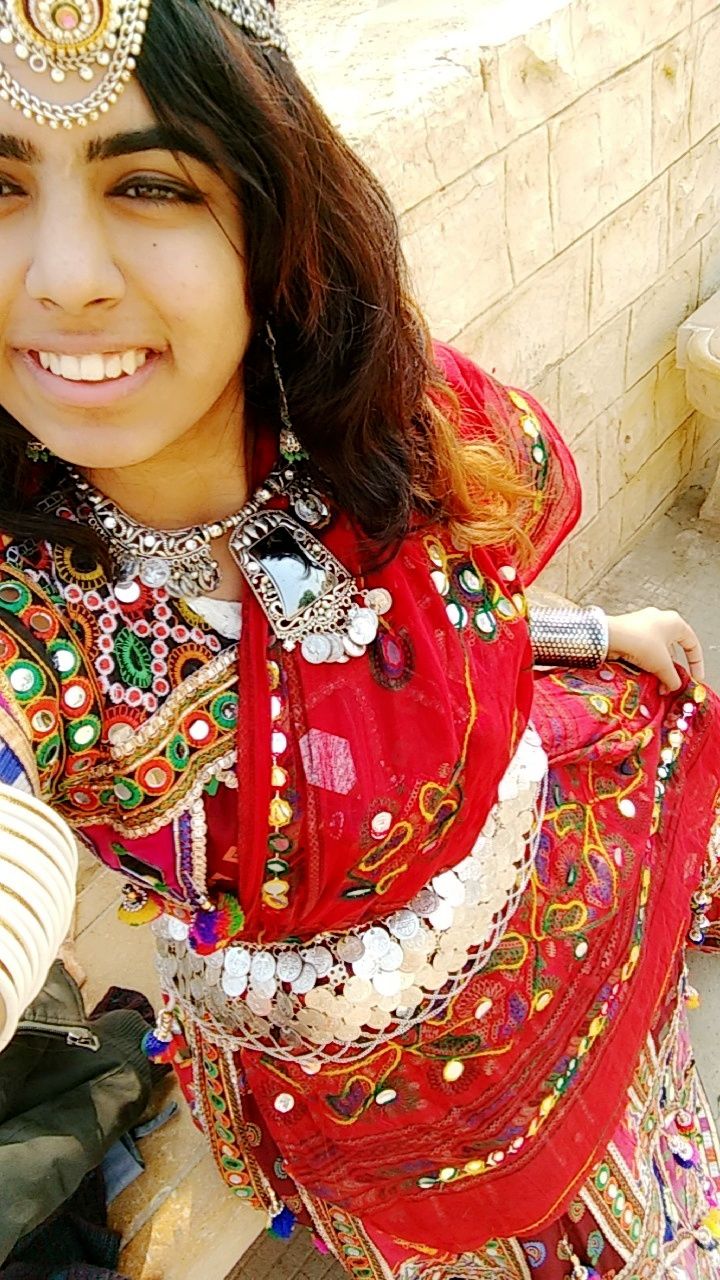 Reached Jodhpur, by train