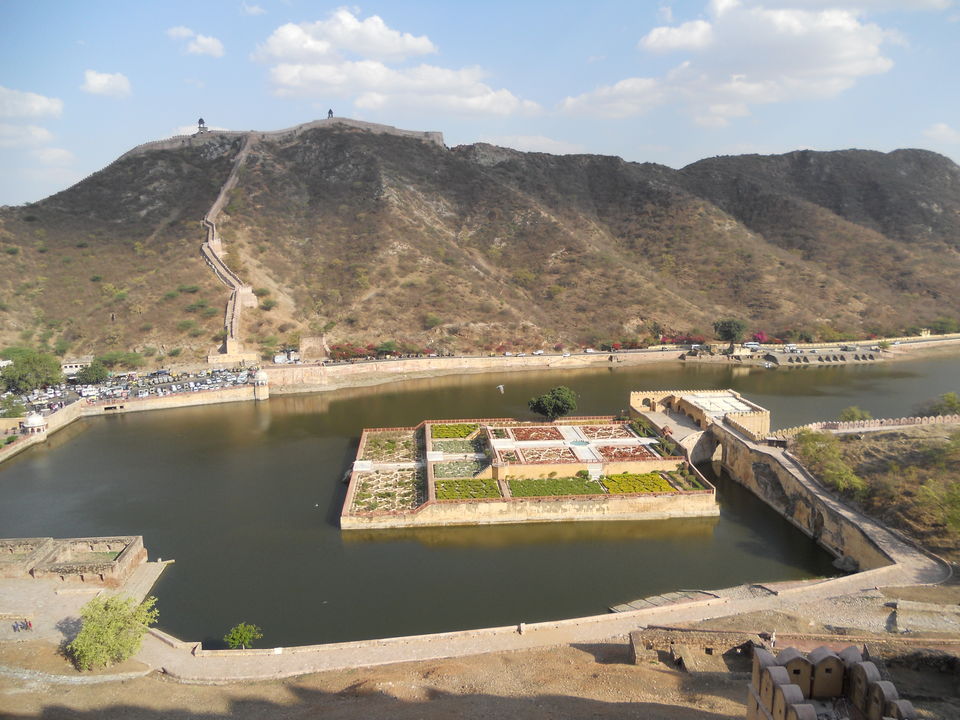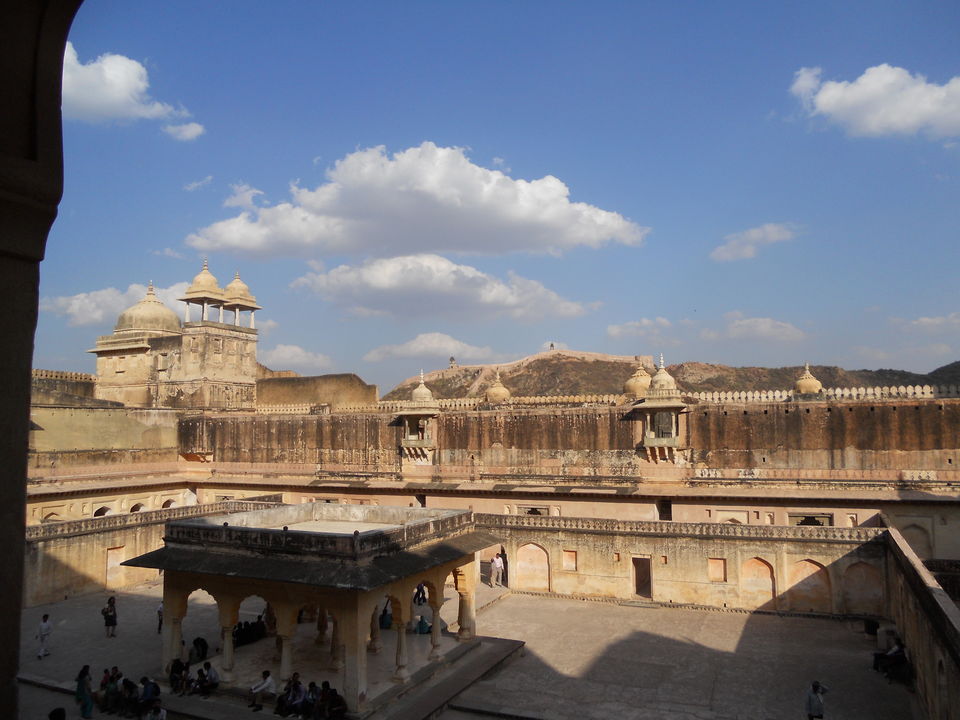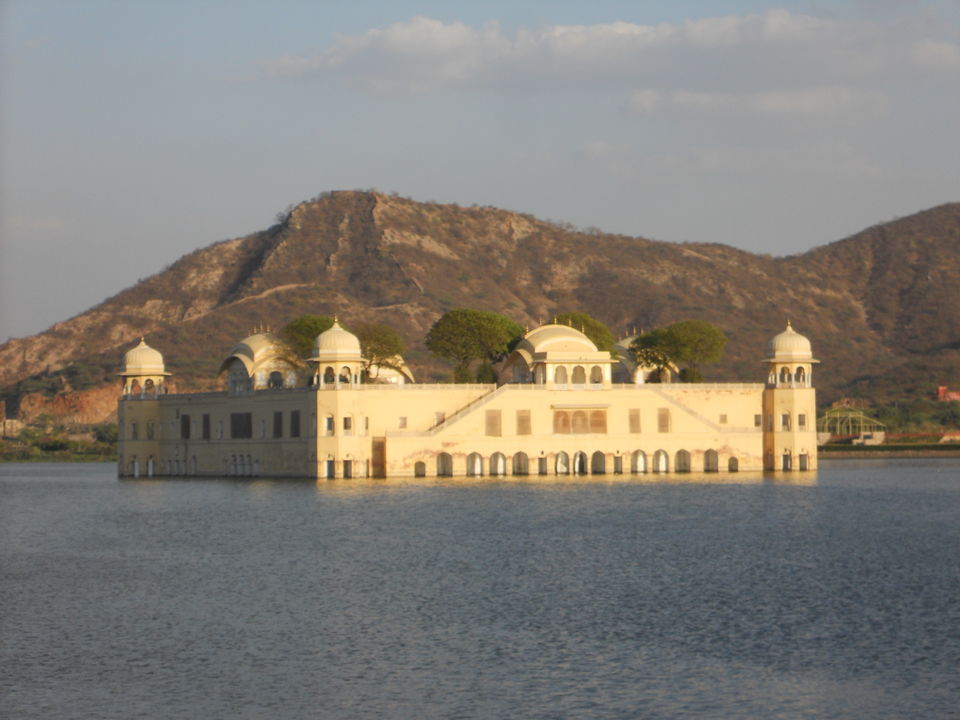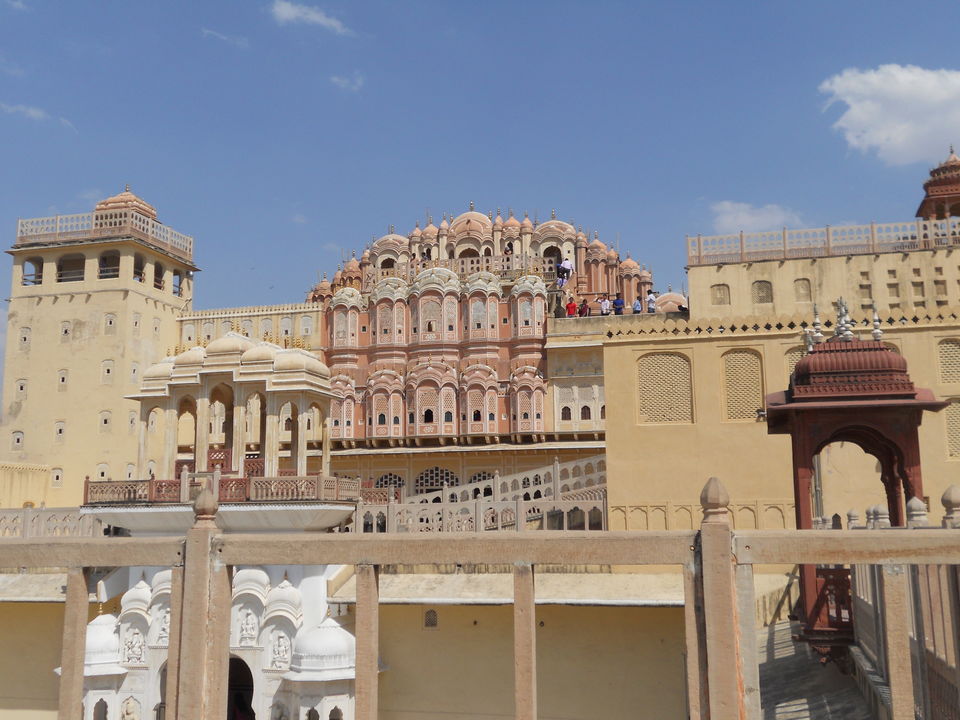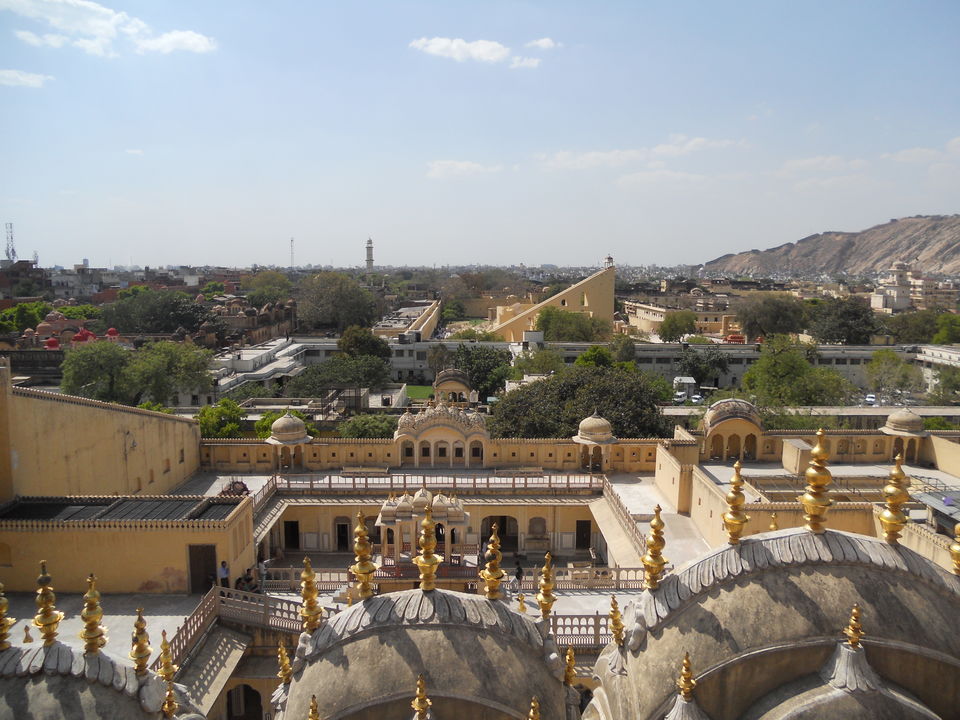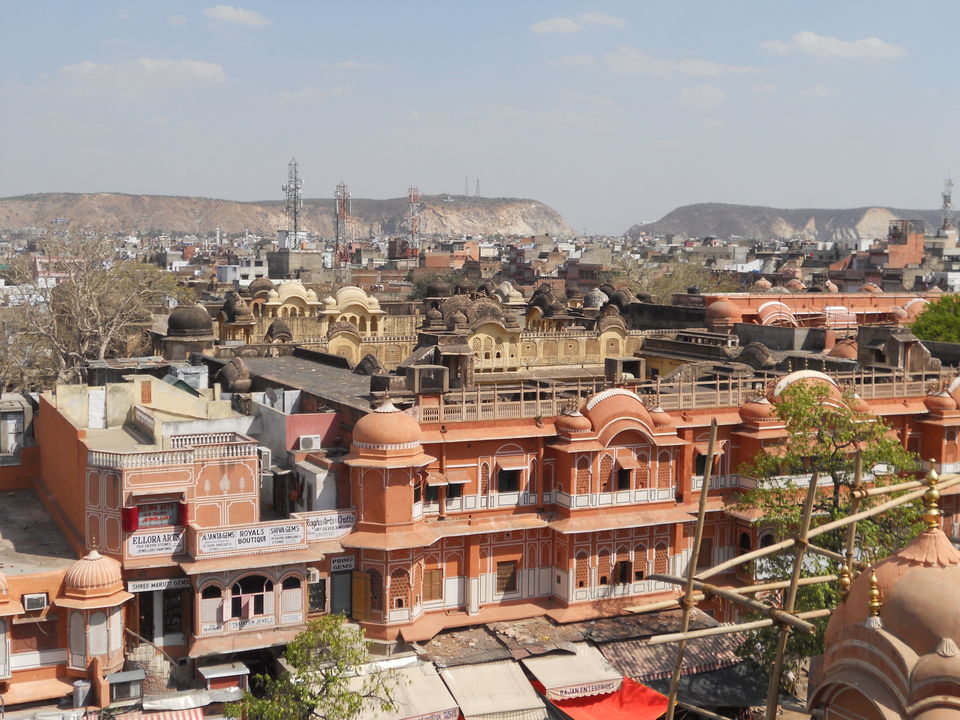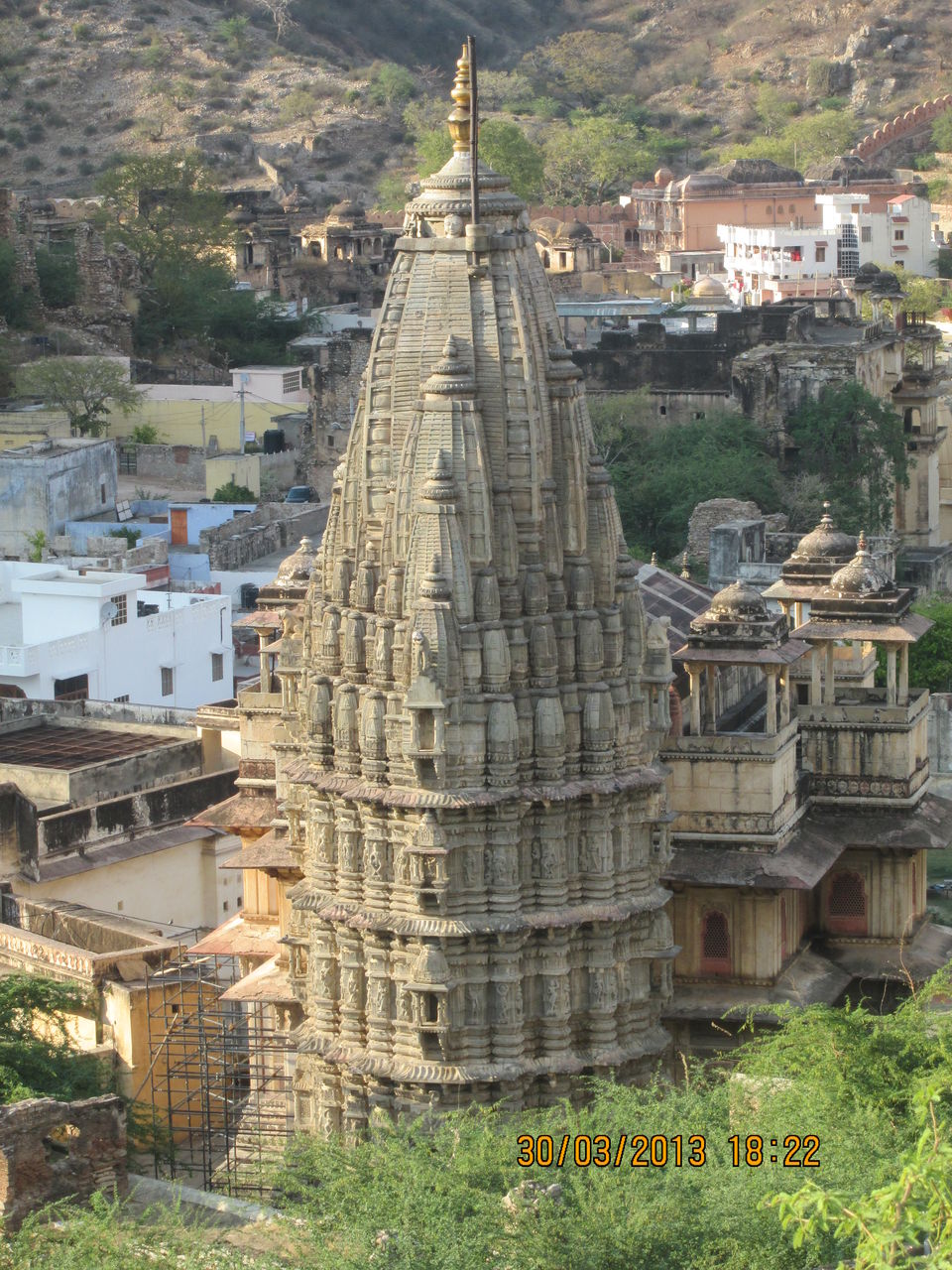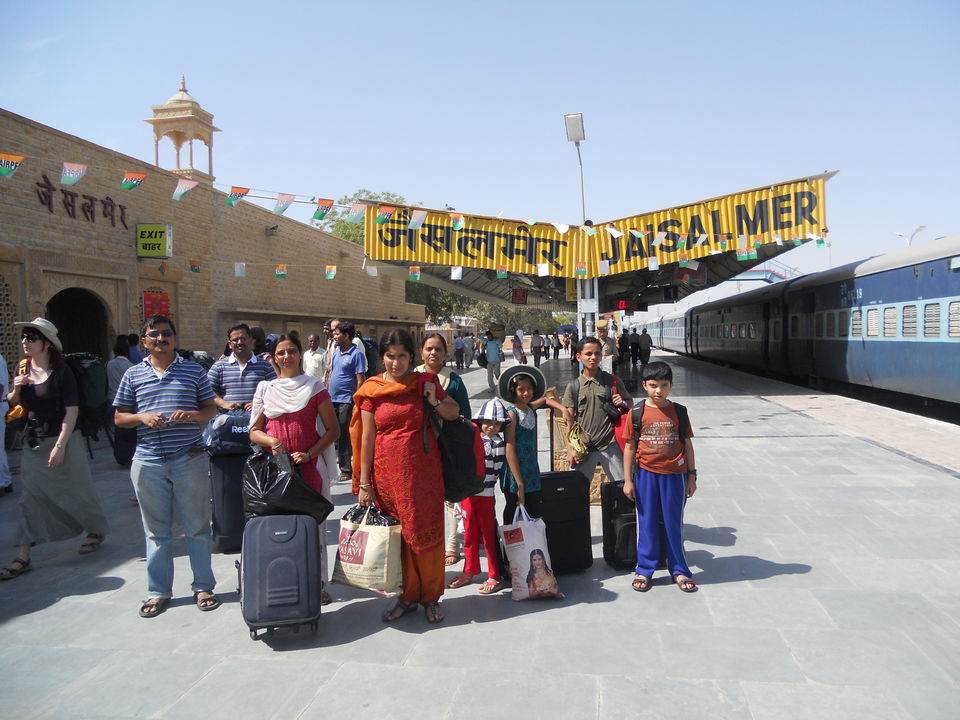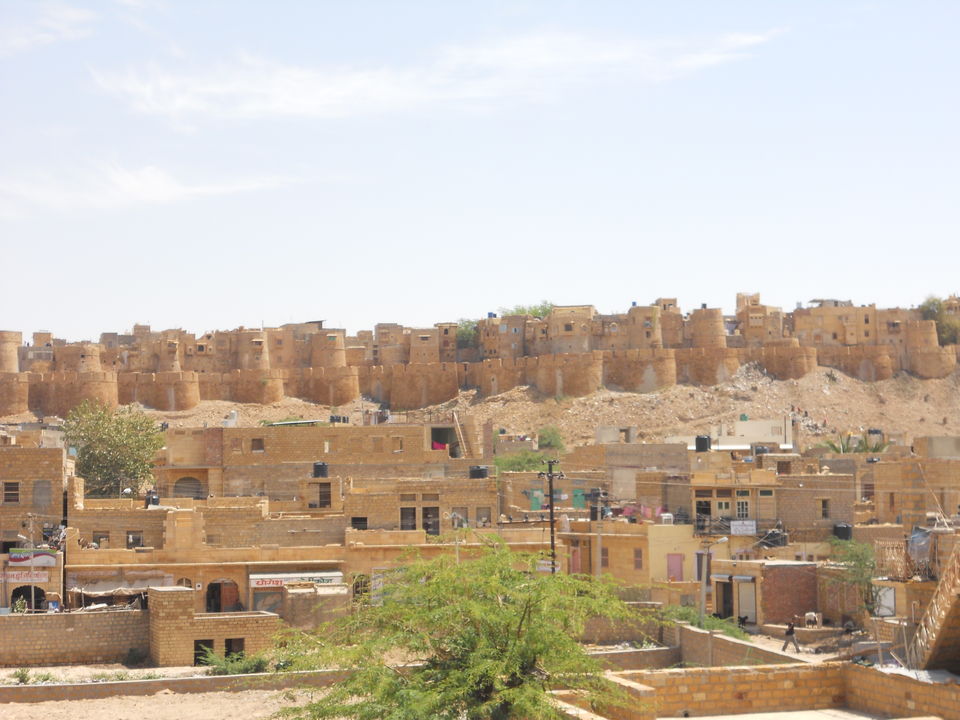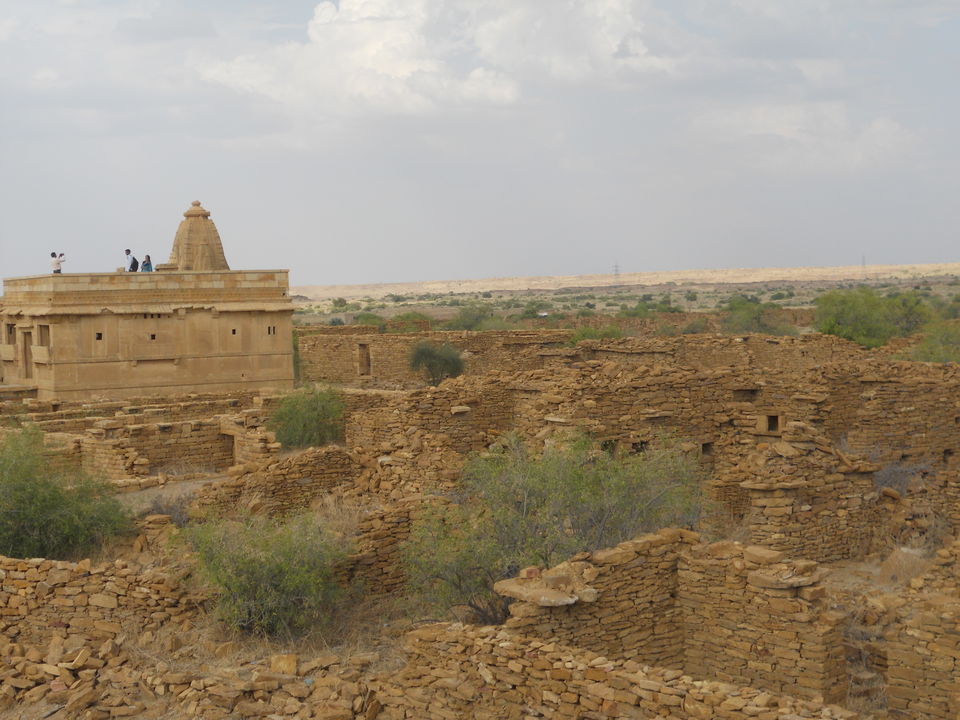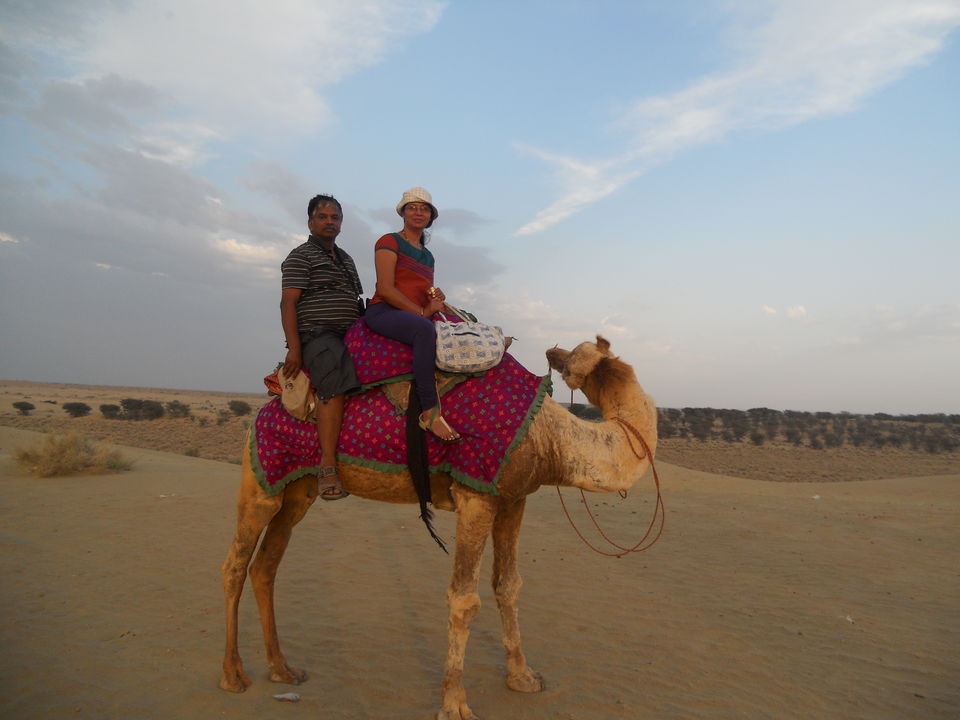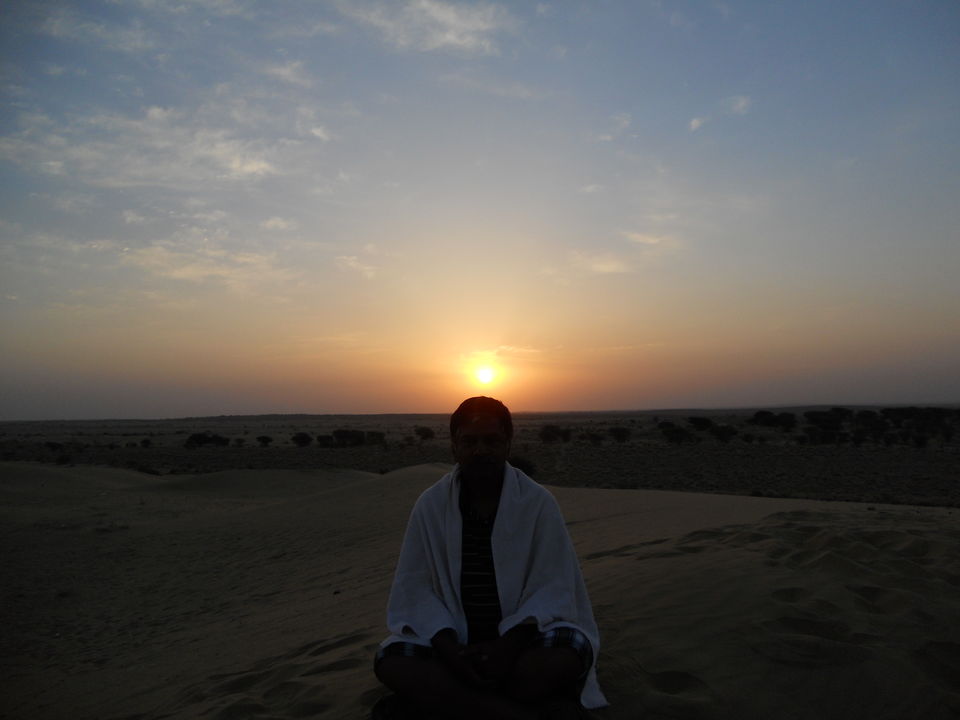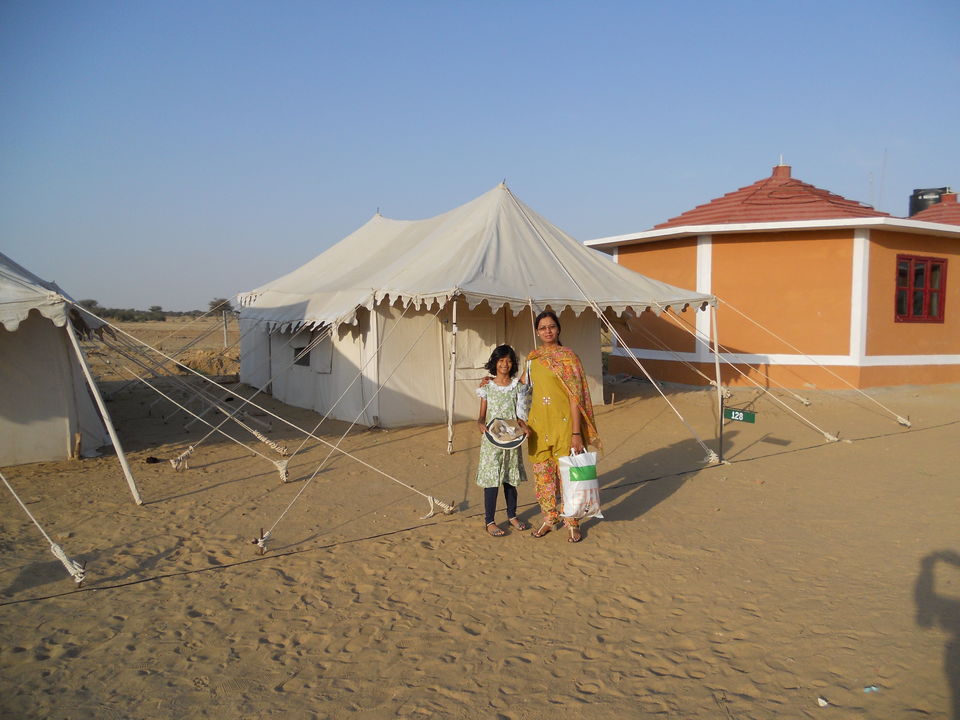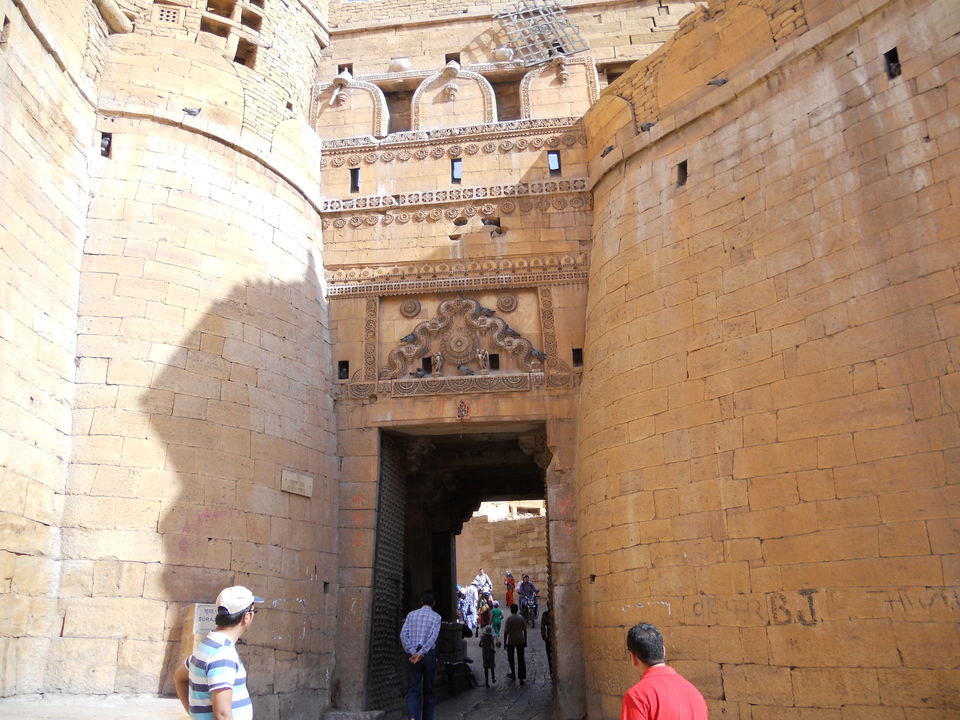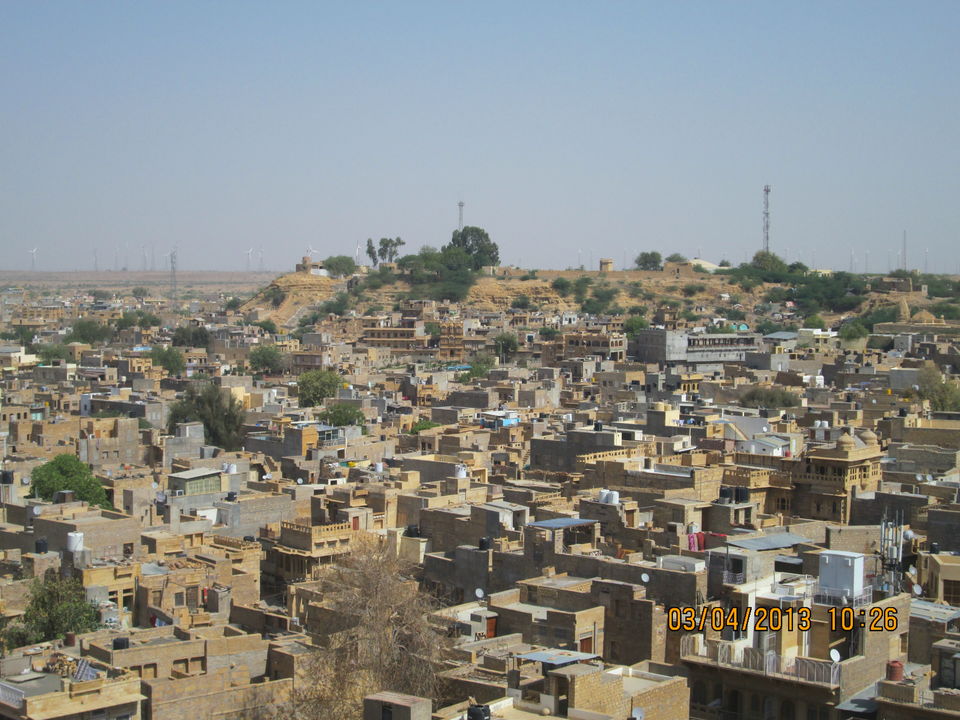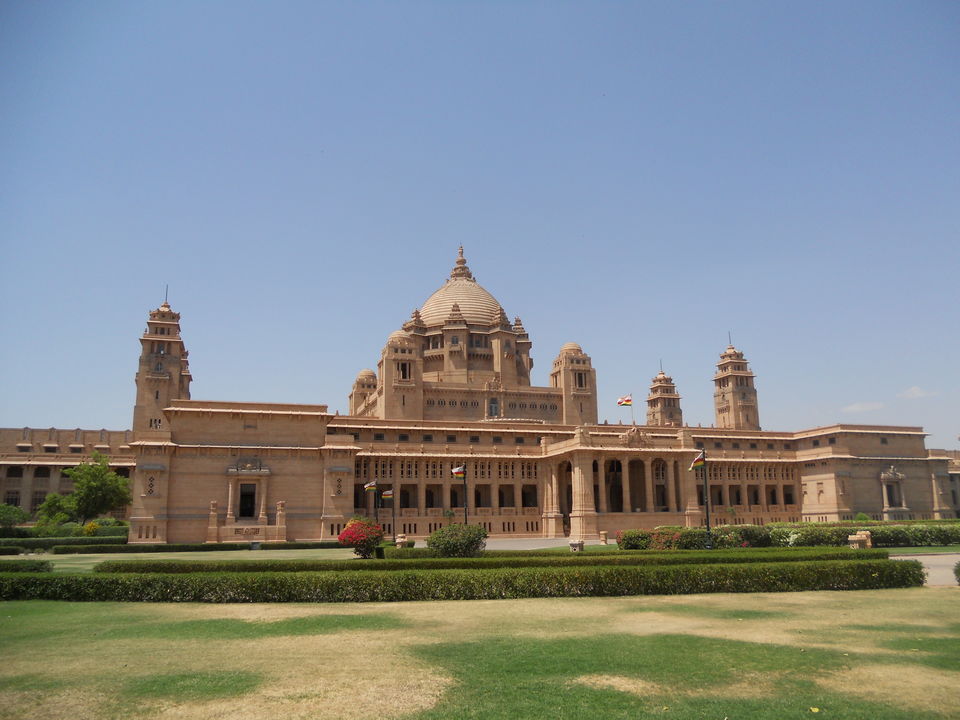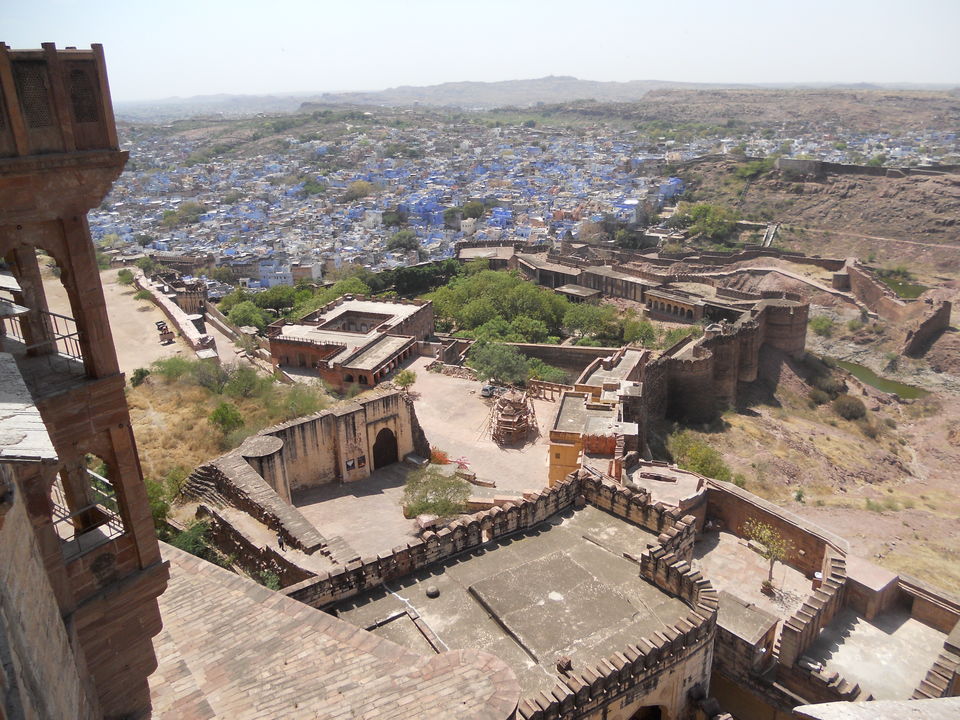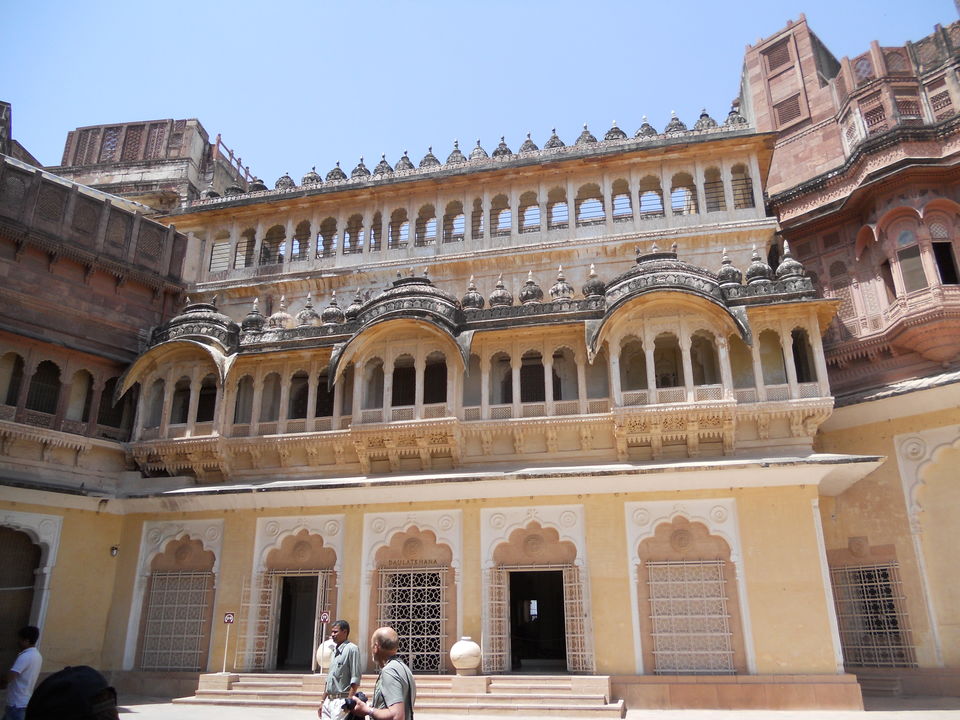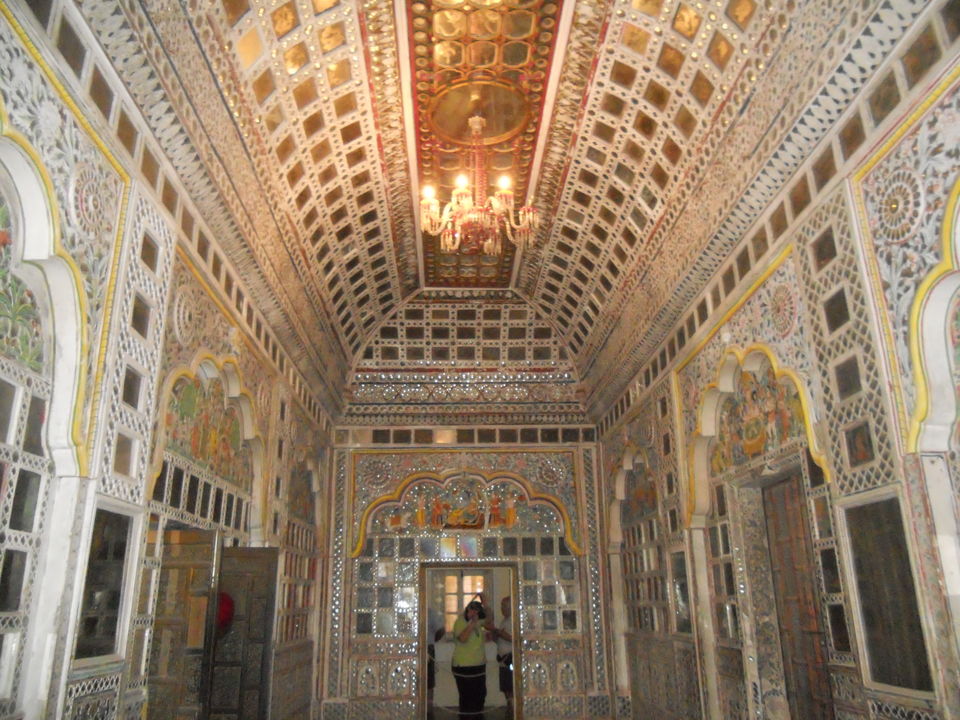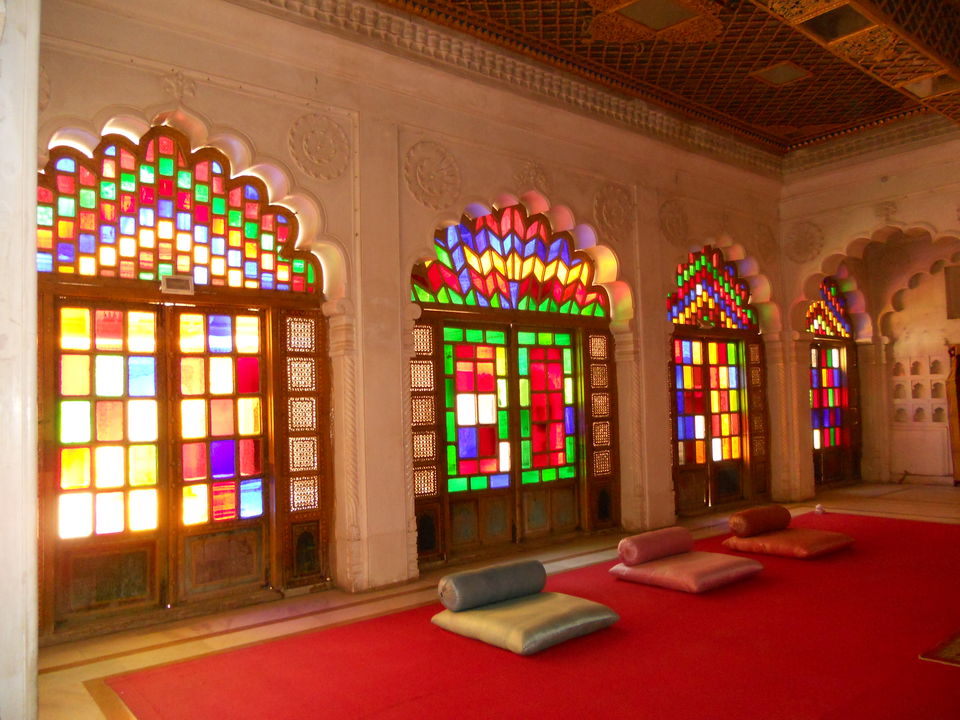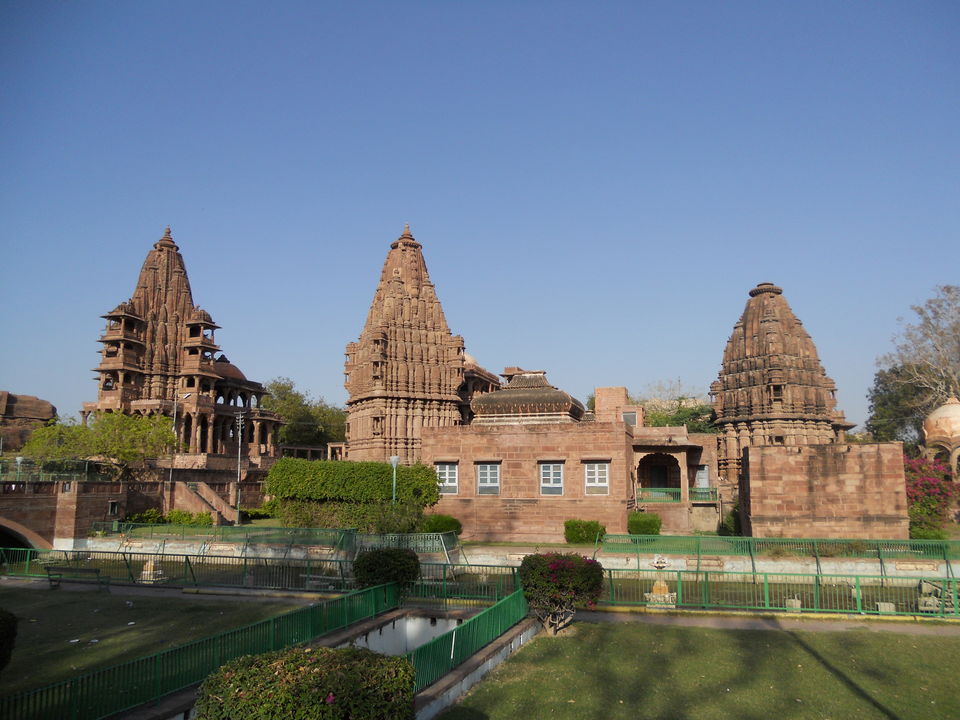 In 2013 March/April we went on a leisure trip to Rajasthan. We selected the 3 famous cities, Jaipur, Jaisalmer and Jodhpur for our itinerary. We were 3 families consisting  6 adults and 4 children. We decided to go by train for onward journey and flight for return journey. We booked AC 2 tier berths in Jaipur express from Bangalore to Jaipur. The train started at 1:30 PM on day 1 and reached at 6:00 AM on 3rd day. The train journey was enjoyable as children were playing and running around in the train. We had carried enough food and snacks and enjoyed the journey time.
This is my itinerary for the entire trip in brief.
Day 1: Around 13:00 train from Bangalore to Jaipur
Day 2: In train
Day 3: 6:00 AM arrival in Jaipur, visit to Birla temple, City palace, Jantar Mantar, Amer palace, Jalamahal, Choki dhaani
Day 4: Agra and Mathura
Day 5: Hawa Mahal, old city, shopping
Day 5: At 23:00 departure to Jaisalmer by train
Day 6: 10:30 AM arrival in Jaisalmer, check in, local sight seeing, travel to desert camp
Day 7: return to Jaisalmer city, visit to fort
Day 7: 23:00 departure to Jodhpur by train
Day 8: At 6:00 AM arrival in Jodhpur, check in, visit to Mehrangarh fort, Jasawanth thada, Umaid Bhavan palace
Day 9: City visit, shopping
Day 10: Departure to Bangalore by flight via Mumbai
Day 1: From 1:00 PM to day 3, 6 AM in train from Bangalore to Jaipur.
Day 3: It was March end when we arrived in Jaipur and weather was just good. After breakfast, we hired a vehicle and went for city sight seeing. We started with Birla temple. This is a beautiful temple constructed in marble. Then we proceeded to City palace. Jantar Mantar. After lunch we proceeded to Amer fort which is on the outskirts of Jaipur on a small hill. This is a must visit place. This is a vast fort surrounded by a  wall which runs on surrounding small mountains. The wall resembles great wall of China. The fort is beautifully constructed and consists of multistoreys and many suites for the royal families in the ancient times. A part of it is called "Sheesh Mahal" and decorated with full of pieces of mirrors.
In the evening we visited "Choki dhaani" which showcases typical village culture in Rajasthan. There is whole village atmosphere recreated with folk dancers, musicians, craftsmen, horse rides, elephant rides etc. The entry fee includes dinner which is served in Rajasthani style.
On day 4 we traveled to Agra, visiting Fatehpur Sikri on the way. On the way back we visited Mathura, the birthplace of Lord Krishna.
On day 5 we visited Hawamahal, and had a walk in the old part of the city which is referred as "Pink city", also did lot of shopping by the family members.
On day 5, we took the train in the night at about 11:00 PM from Jaipur to Jaisalmer. The train was in time from Jaipur and also reached Jaisalmer station ahead of schedule at about 10:30 AM. Jaisalmer is a desert town forming part of Thar desert.
Hotel: http://www.moonlighthotelresort.com/
Day 6: We checked into hotel in Jaisalmer and refreshed. Weather was little bit warm. We proceeded towards the desert camp, on the way visiting an interesting village called "Kuldhara" This village is completely deserted and in ruins, but we can see the mud roads going through the village, half collapsed houses, temples and other structures in ruins. This village has an interesting story. The minister in the ruling kingdom saw the daughter of the village chief. He wanted to marry her and forced the village chief for marrying his daughter. He gave them a deadline for the marriage after which he would forcefully enter the village and take their daughter. All the chiefs of the villages met one night and for pride and honor decided to leave the villages in the dark of the night. The whole village is deserted and still remains like that. The ruins are picturesque and make interesting tourist place.
The tour guide dropped us at a point from where we were transferred to camels. The camel ride was for about 5 KM and lasted for about 45 mins. The camel ride in the desert was really exciting and should not be missed. The camels dropped us a km away from our actual camp and we spent time in the sand dunes. We could not see the sunset as it was cloudy. We walked in the desert for a Km and reached our camp. Camp has few tents and tents have all the facilities including electricity. There were quite a number of mosquitoes hence advisable to carry some mosquito repellants. We were served snacks and tea on our arrival. There was also a folk dance/folk singing program organized by the camp in the evning. After the program buffet dinner was served. We slept in the tents.
Day 7: After breakfast we started back towards the Jaisalmer city, in a vehicle. On the way we visited Jain temples on the outskirts of Jaisalmer. These temples are beautifully carved in stones and the temples have a beautiful surroundings of nature.
We proceeded towards the Jaisalmer fort, which is very interesting as this is the living fort with houses and all other facilities existing inside the fort. Fort is  quite big inside with many small streets providing access to the houses in the fort. There are many shops inside selling various handicrafts, paintings, souvenirs. The fort also has couple of beautiful temples and a royal palace which is in very good condition. The paintings are exclusive and painted by the local artists staying in the houses in the fort.
In the evening we returned to hotel, relaxed, had dinner and proceeded to railway station where we had to catch train to Jodhpur. The train started at right time at about 11:00 PM and reached Jodhpur early morning at 6 AM
Day 8: Check in at Jodhpur. After breakfast we hired a vehicle and proceeded towards the most important tourist place in Jodhpur, the Mehrangarh fort. On the way we visited the Umaid Bhavan palace, half of which is converted into a museum and other half is converted into a luxurious hotel.
The Mehrangarh fort is huge one and has withstood many battles. It has many floors with beautiful structures inside.
Day 9: Local city sightseeing, shopping in Jodhpur
Day 10: Back to Bangalore by flight, via Mumbai