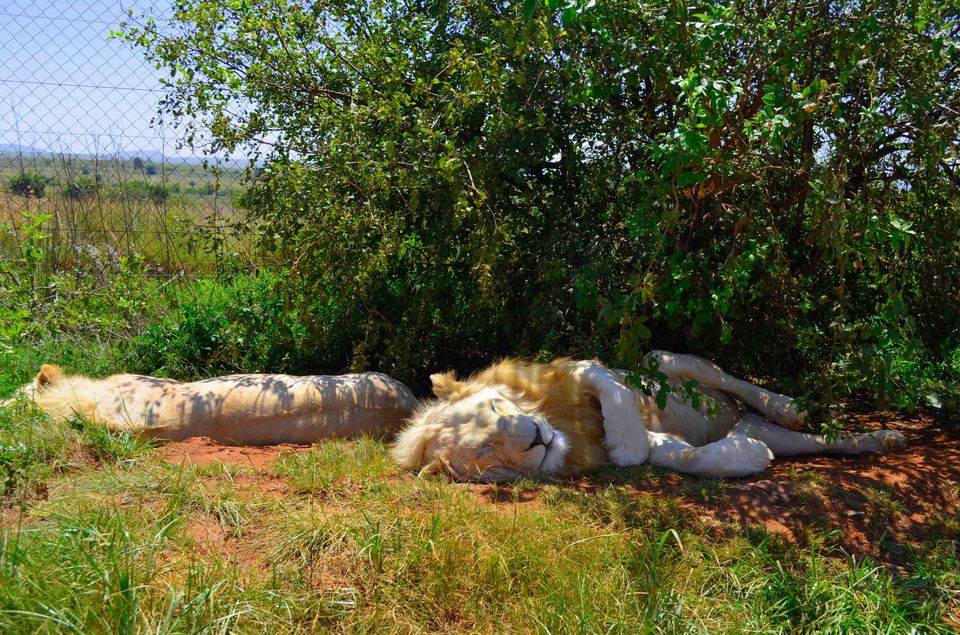 The Rhino and Lion Nature Reserve is set deep in the heart of the African jungle and its unspoiled, untamed environment stirs deep emotions and lets you experience wild Africa just as you imagined it. A park that once started with just two rhinos has added over 600 beasts and has grown to be one of South Africa's premier locations for spotting animals in the wild. The Reserve is home to Lions, Rhinos, Cheetahs, Giraffes, Crocodiles and a variety of Antelope!
As a wildlife lover who boycotts zoos and other establishments that cage free roaming beasts, the Rhino and Lion Nature Reserve is a refreshing change to the norm that focuses on conservation and breeding of species on the brink of extinction. The Reserve is spread over 12 sq.km and is located in the 'Cradle of Humankind'; an area said to be the origin of the human specie as we know it! It is small enough for animals to be easily viewed but big enough for them to roam freely.
Things to do
Safari
The Reserve conducts Jeep safaris daily, both in the morning and evening. Lasting about two hours, a knowledgeable guide will take you around The Reserve, showing you all the wonderful animals. My favorite experience was getting up close and personal with a pair of lions. You can always choose to drive around the park in your own car as well.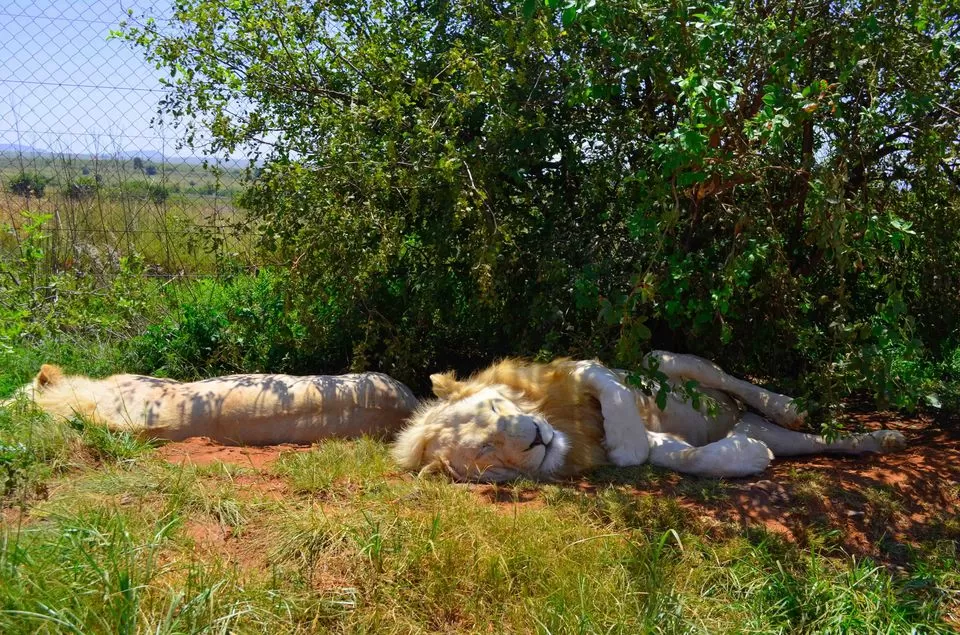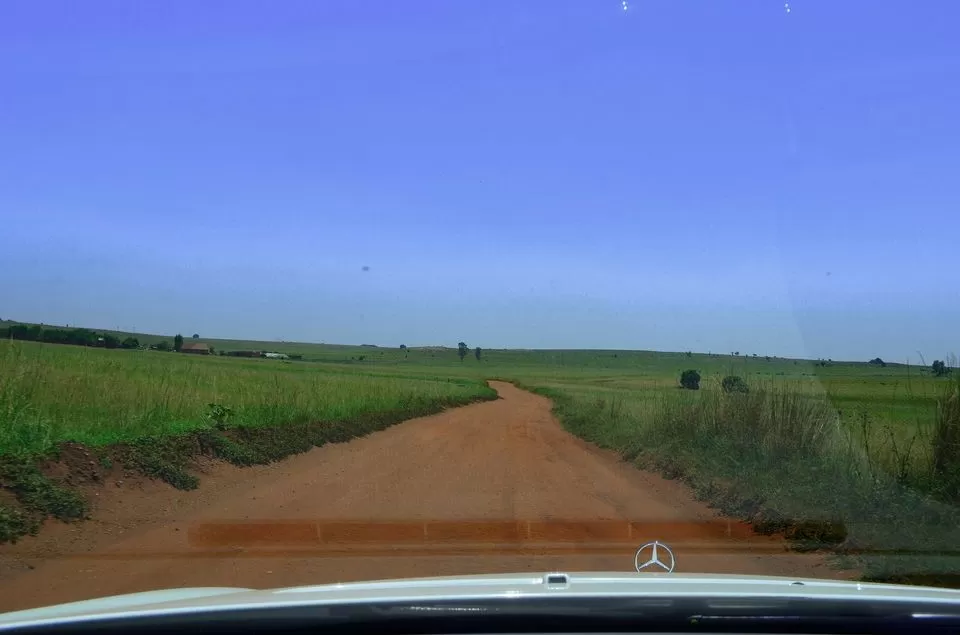 Animal Crèche
Visiting the Animal Crèche was my favorite experience at The Reserve by far. Several orphaned animals are housed at the crèche, and you will have the chance to interact with them and learn about their lifestyle and eating habits. The Reserve also operates a breeding program for White Lions and Bengal Tigers, so there is always a good chance of seeing one of these cuties on your visit!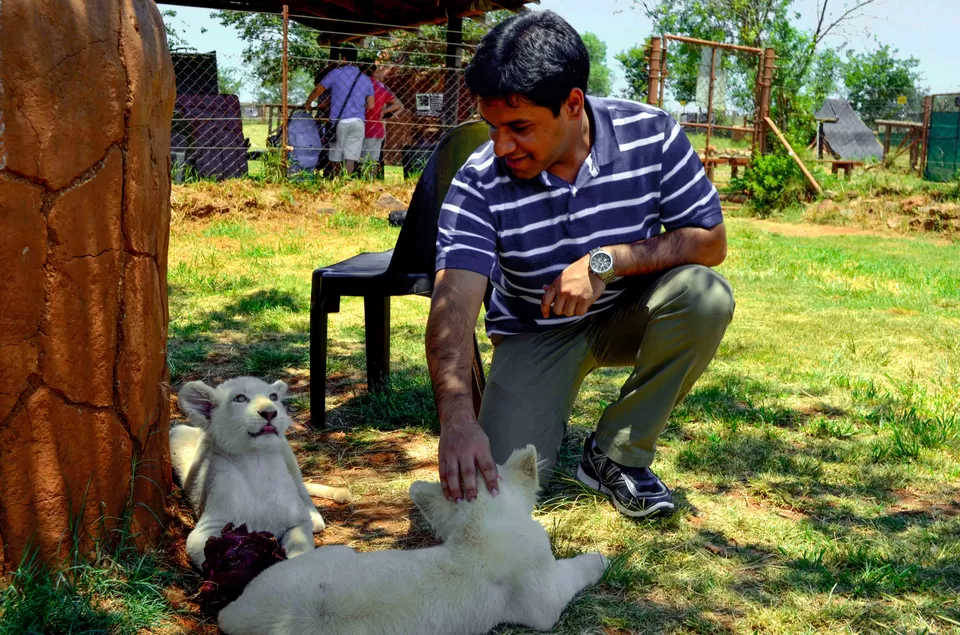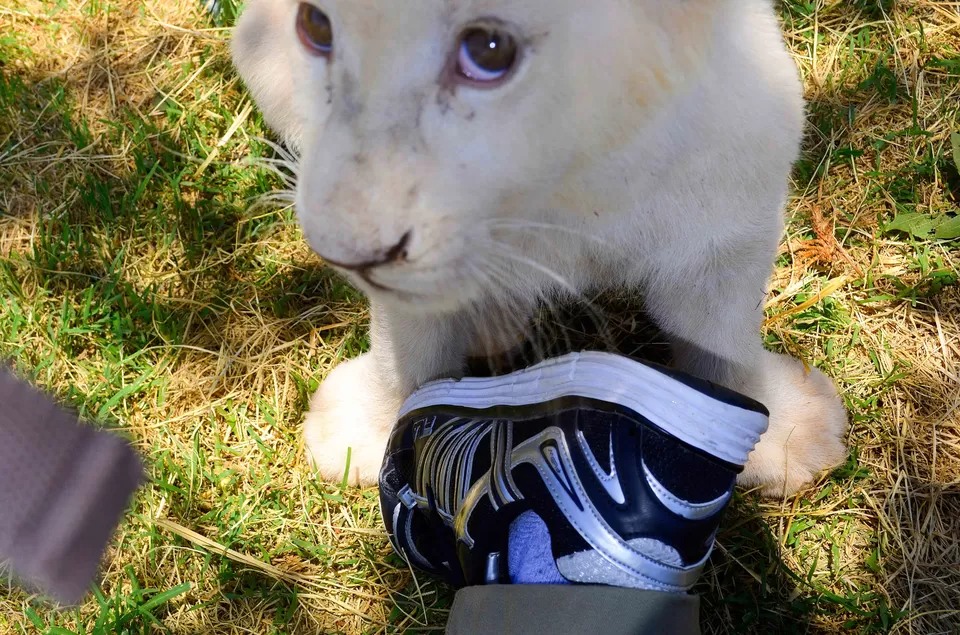 The Cheetah Experience
Activities like this are exactly what your mom desperately warns you against considering. And maybe that's why you do them! The Reserve is also home to a Cheetah conservation program, where a trained expert will introduce you to the fastest animal on the planet. These Cheetahs are free-roaming and often give you a quick demonstration of their speed. While wild animals are unpredictable and dangerous, you may be able to touch the Cheetah on the expert's advice. Regardless, don't shy away from sneaking in a quick selfie!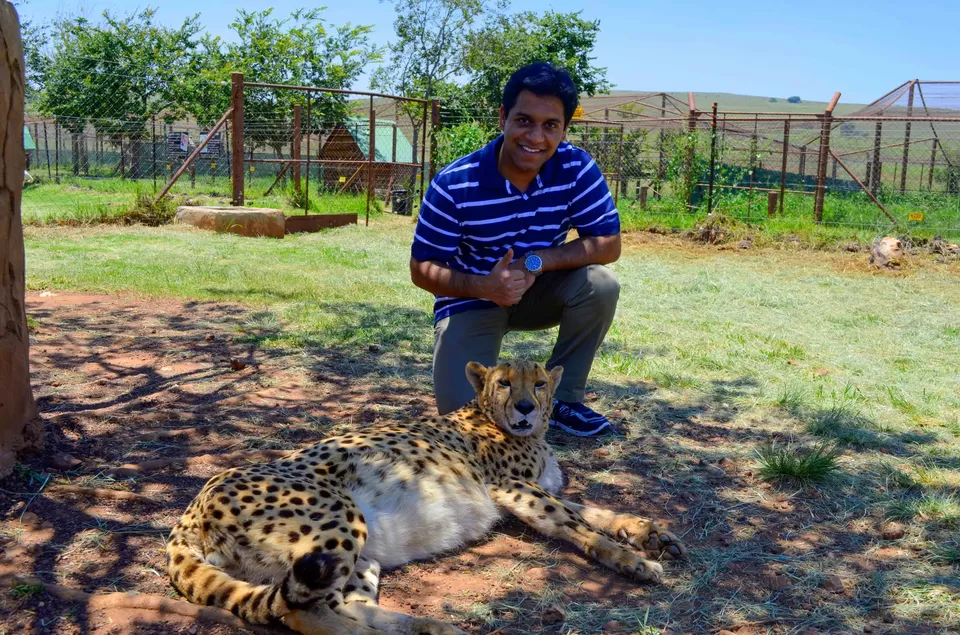 Reptile Park
The Reserve's Reptile Park is an excellent way to experience Africa's native reptilian wildlife. You will see several species of Crocodiles, Alligators and Snakes. If you are interested in knowing more about the animals, you must attend one of the educational shows. These shows share valuable information concerning possible snake or reptile bites. You will see professional handlers handle all kinds of snakes from brown house snakes to venomous puff adders. My guide had a more hands on approach to teaching about snakes and was quick to wrap a giant Python around me!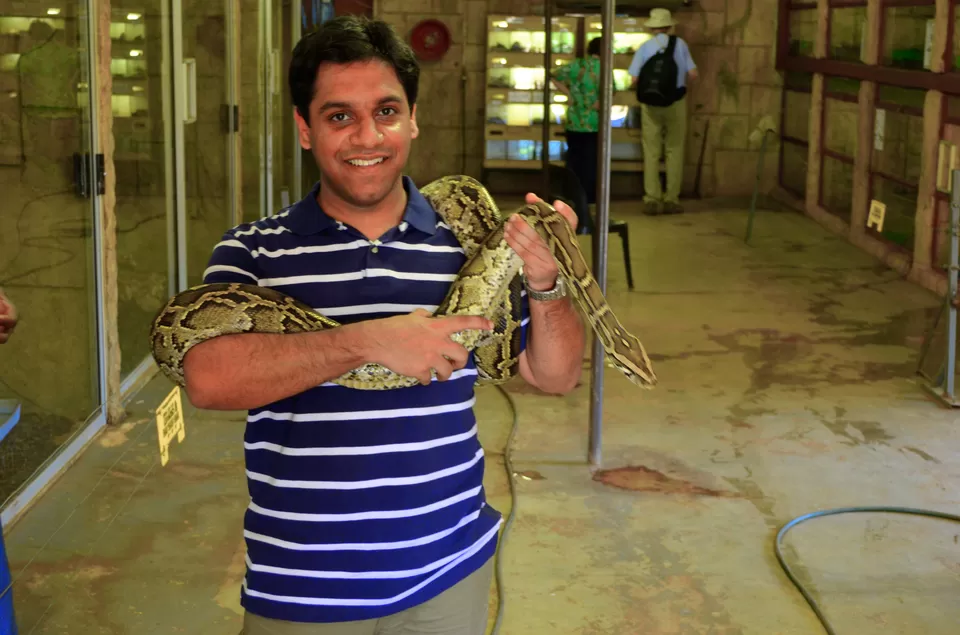 Bird Park
The Reserve's Bird enclosure houses several species of birds such as Ostriches, Pelicans, Storks and Swans. The Reserve is also a sanctuary for the rare Cape Vulture, which can often be sighted while gorging on carcass.
You can take a gentle stroll, winding through the park and rest on the benches overlooking a small fresh water dam. This is the perfect way to take in the setting sun and end a remarkable day.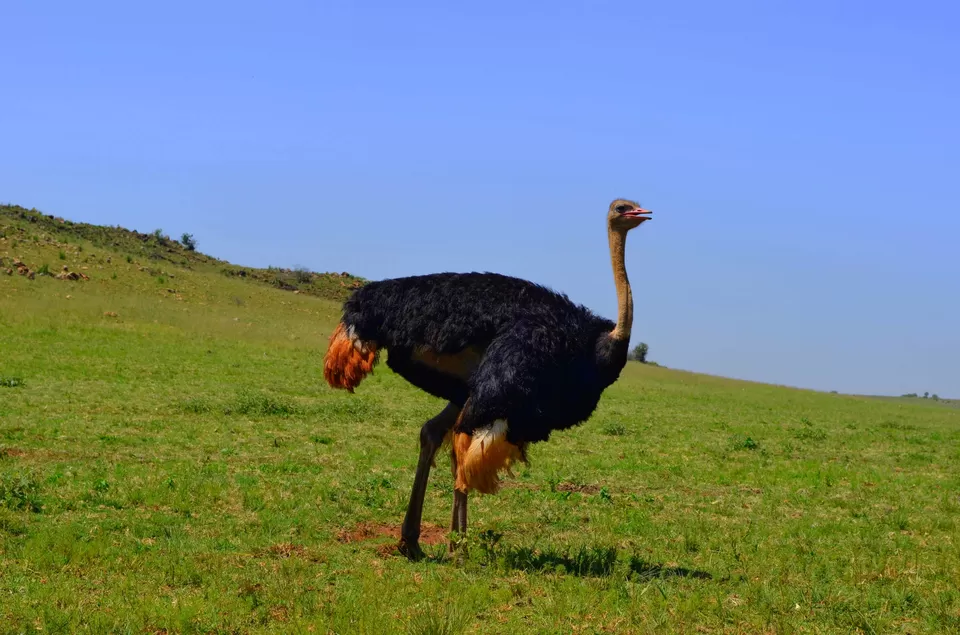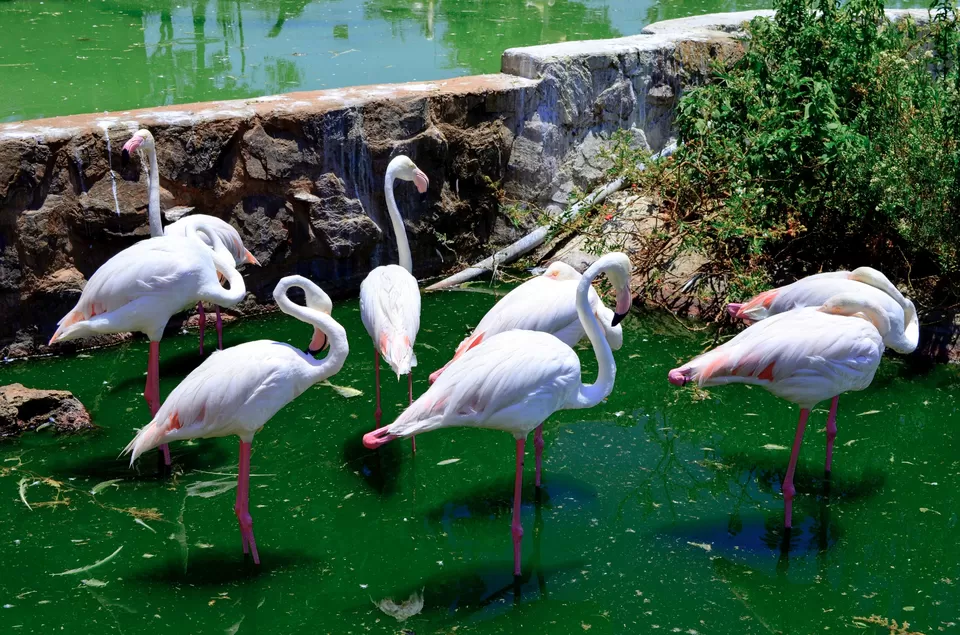 Apart from the activities mentioned above, you can also visit the Giraffe Area, the Wondercave and the African Gardens.
Best Time to Travel
The best time to visit this part of Africa is from March to May and September to November. During these low season months, crowds lessen, prices drop, and the weather is relatively warm and dry. Carry light cotton clothes and tons of sunscreen.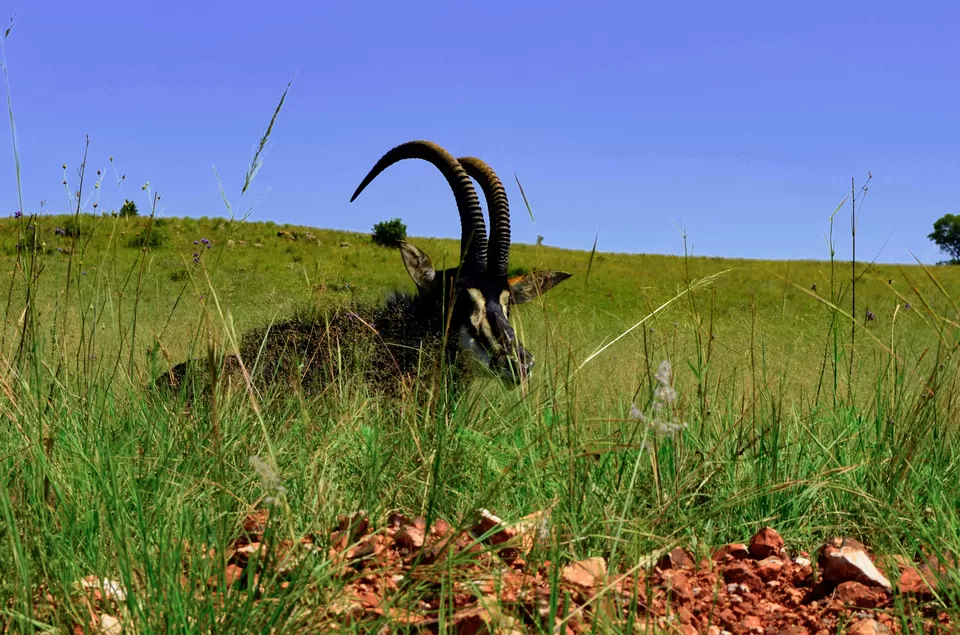 Getting There and Around
The easiest way to get to The Reserve is to fly in to Johannesburg and drive for about an hour. From Johannesburg's N1 highway, take the Malibongwe Drive (R512) off-ramp and head west towards Lanseria Airport. About 2km past the airport, turn left at the Kromdraai sign. The Rhino and Lion Nature Reserve sign is on your left. Continue for 13km to find Rhino and Lion Nature Reserve on your right. The entrance fee is about INR 900 for adults and the operating hours are from 8AM to 4PM.
Indian nationals need to apply for a tourist visa. The process takes up to a couple of weeks but is free of cost.
Where to Stay
While I chose to stay at The Holiday Inn, Johannesburg and make a day trip to The Reserve, you may choose to extend your visit by staying overnight. They have several well-maintained chalets that offer an authentic wild atmosphere – no Wi-Fi or TV to distract you from the sights and sounds of nature. Alternatively, there is also a wide range affordable options in near-by Krugersdorp Town.
Where to Eat
What most people love about this Nature Reserve is that it is an escape from the hustle and bustle of the city life. The Reserve has five restaurants including an open barbecue area and a couple of cafes. You can relax under the shade of trees and enjoy a barbecue or a picnic with your friends and family.
A traveler at heart, I have been to 22 countries on 6 continents. My favorite experiences are plunging in to sub-zero Antarctic waters, renovating a Buddhist monastery in Sri Lanka and hiking Borneon jungles. I am also an engineer, a public speaker, a sustainability believer and a polar explorer. Follow my misadventures on www.passportuncontrol.com and Instagram @geeknextdoor
Frequent Searches Leading To This Page:-
kenya south africa, flamingo tours kenya, south africa itinerary 6 days, kenya packages from india, south india tour packages, south india packages, south india tour packages itinerary, south india temple tour