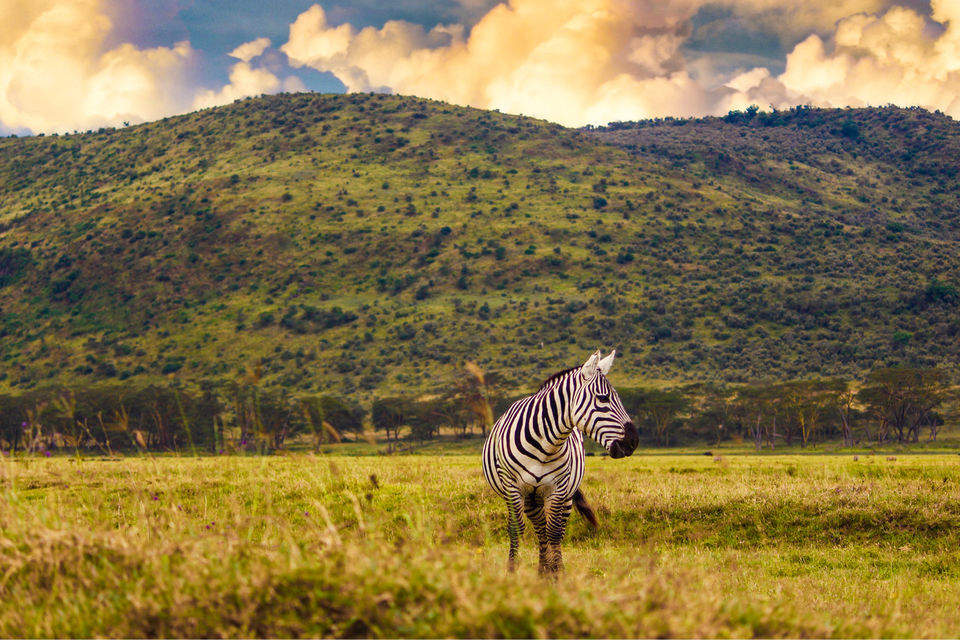 Kenya is known for its wide stretch of jungles and amazing wildlife along with the passing line of equator. The beautiful African culture, the dances, the crafts and the supreme love and kindness you get from them. People from around the world come there to feel the wildlife and just not look at it. Imagine a cheetah crawling into the top of your jeep while in a game drive, or dining with giraffes for your lunch, or seeing baby elephants play in mud while you have the privilege to adopt and be parent to one, or maybe just watch the Majestic lions hunt down its prey and leave the leftovers for hyenas to clear off. Yea that's the beauty of it. It's like NatGeo Wild playing right in front of you, Live.
With short time of four days in my hand, I was very specific about my travel plans and wanted to make the most of it.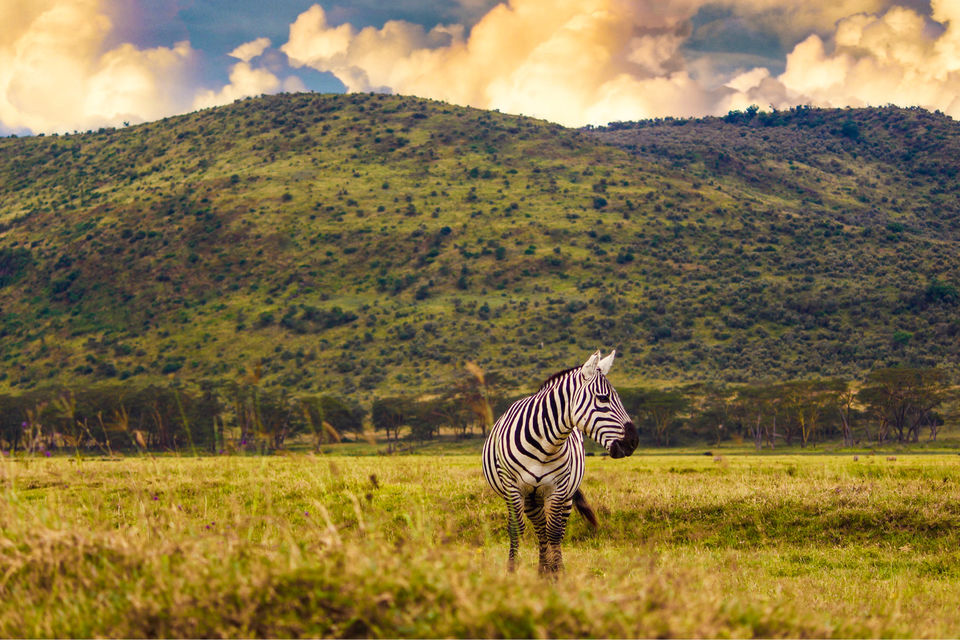 I reached to the Jomo Kenyatta International Airport after a tiring journey of 12hours straight from Delhi but nothing could hold my excitement. What I needed was just the perfect start off dinner. This is when a friend suggested to go to The Alchemist, Parklands Road. Perfect place to party on amazing grooving music and treat yourself to the sumptuous food menus from all so different and colourful food trucks.
Thereafter started my trip. First thing in the morning to visit was DAVID SHELDRICK WILDLIFE TRUST-raising orphaned elephants and rhinos. It's a limited people limited time venue to be visited. You can only visit between 11am - 12noon being there before time as it's a 1 hour show. It's Kenyan Shilling 500 per visitor for entry. Here you get to hear the stories of the baby elephants and how they ended up in the orphanage while your eyes are treated to see all those babies play in mud, drink milks and play with you.!! They can be so much fun to watch.
You also have an opportunity to adopt an elephant and get a privilege to call yourself a parent to one. It's just USD 50 minimum for 1 year.
Next visit was to the GIRAFFE CENTRE an AFEW (African Fund for Endangered Wildlife) initiative, situated at Duma Road, Nairobi.
Here you can really have some fun feeding the tall giraffes right off your palms. And lucky ones just get licked on their faces. It's just so much exciting watch them playing around with you while you give them snacks. The Entry fees for tourists is Kshs 1,000. Close by is Giraffe Manor- an amazing hotel to
have your lunch while giraffes roam around you and you can just love this entire experience.
Then came to the SNAKE PARK- Small zoo featuring a wide range of snakes, crocodiles & tortoises in glass & open-air enclosures located at Museum Hill Centre, Muthithi Road. For tourist the entry fee here is Kshs 1200. If you get lucky you might find yourself with a snake in your hand.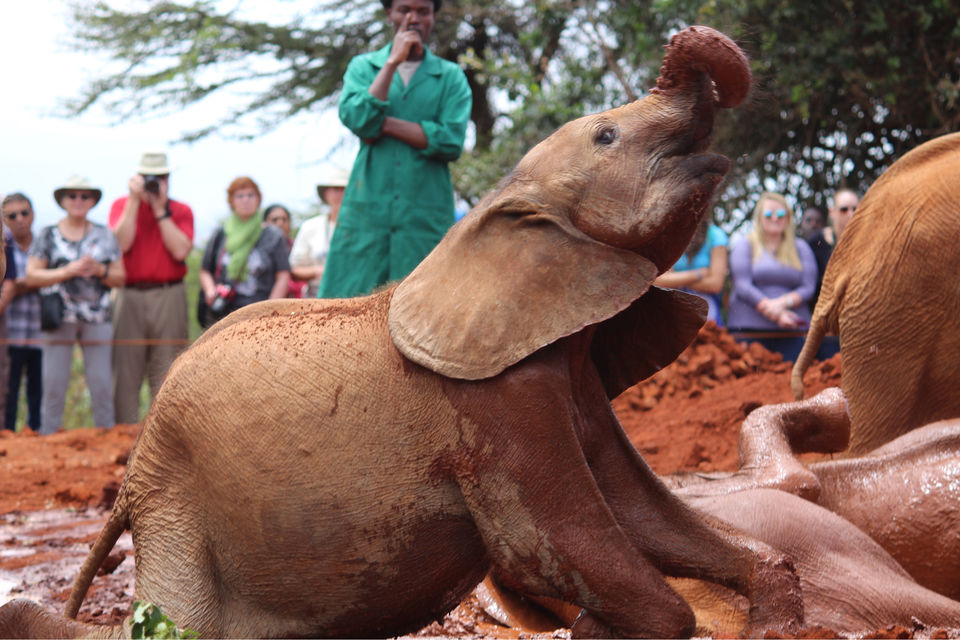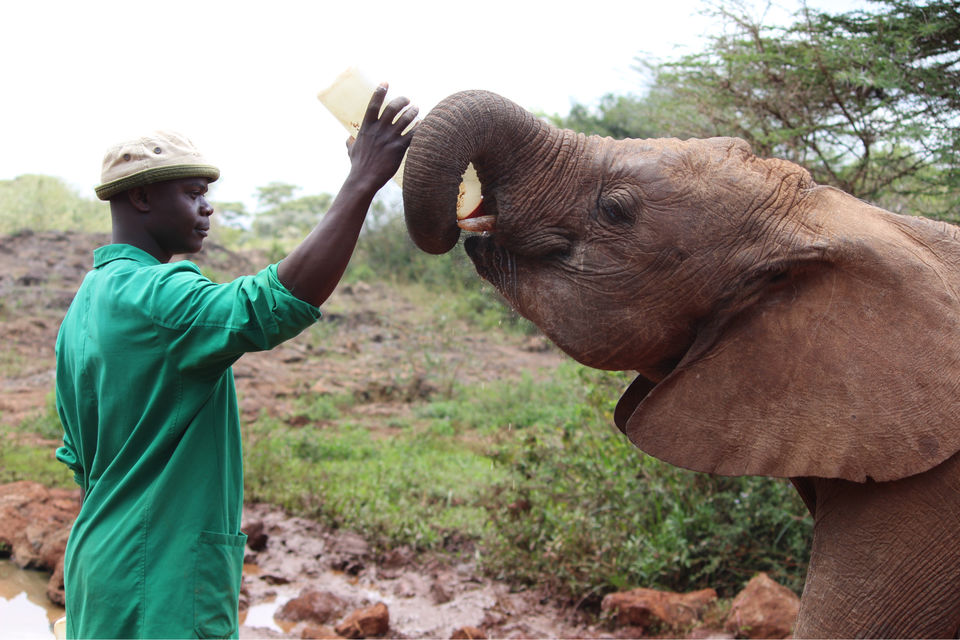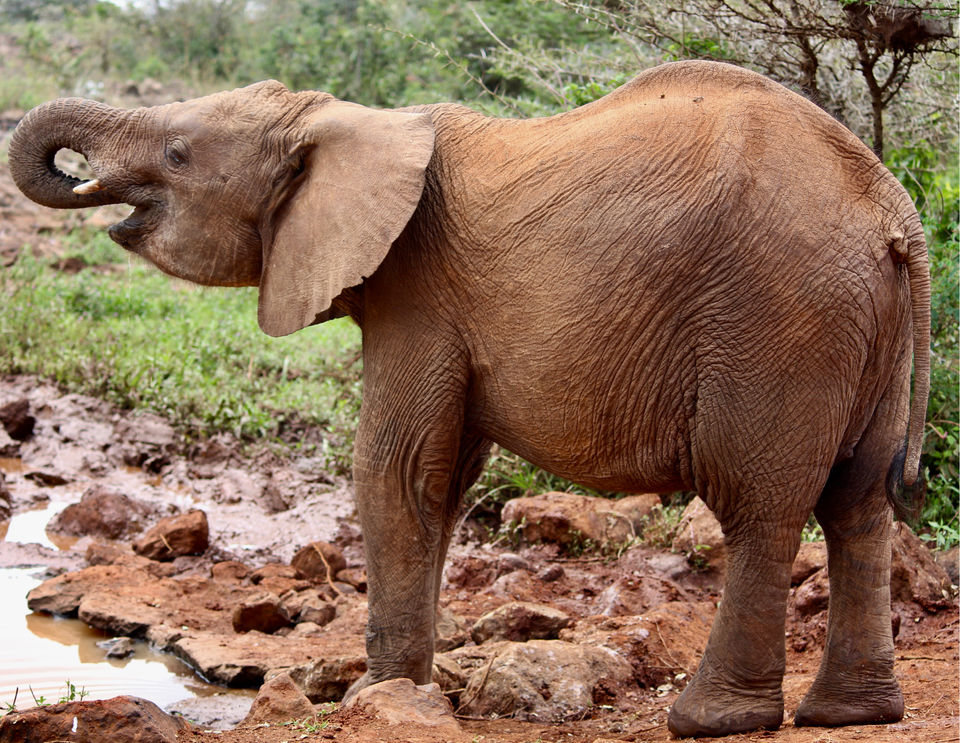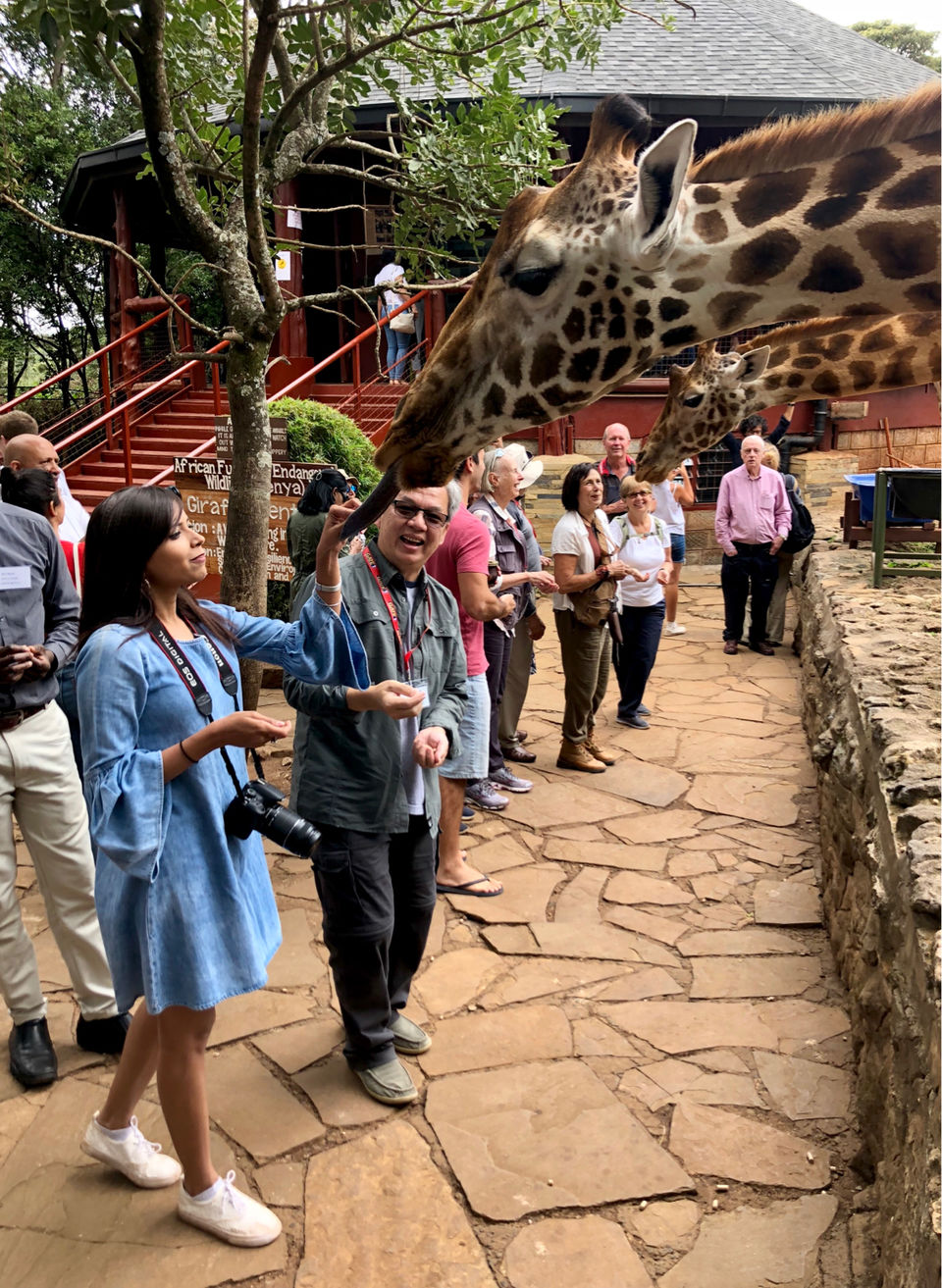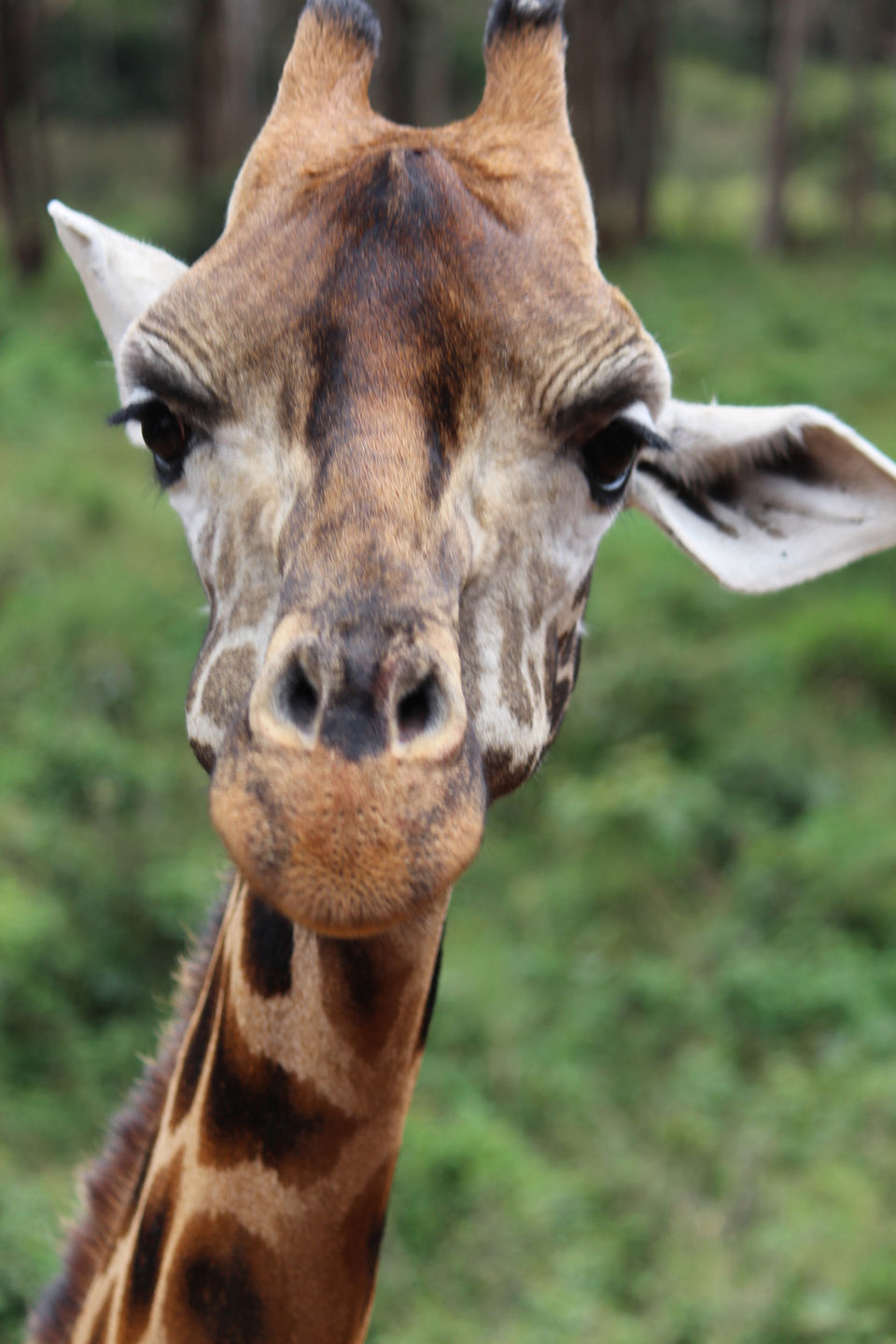 That's true it's all about Wildlife here.
Next day, I started off with a SAFARI WALK located inside the Nairobi National Park, its here you can see all of your favourite big cats- Lion, Lioness, leopard, cheetahs and even hyenas, zebras, hippo and the rare White Rhino and Bongo. With its raised wooden boardwalk that allows for uninterrupted views of the animals, the Safari Walk is a show case for Kenya's Parks and Reserves, allowing visitors to discover what they can expect to see across the country. I just got lucky here getting the opportunity to touch a cheetah and get clicked with him and trust me I fell in love with his eyes.
The entry fee here was 22USD.
For the foody that I am, I have a list of suggestions for the best dining places in Nairobi for all taste buds. For amazing Italian menu visit MEDITERRANEO restaurant in gigiri and junction. For ice cream lovers try SNO Cream at Diamond Plaza. For cakes, pastries and coffee addicts JAVA and Art Caffe top my list. For those who opt Mexican menu, I would suggest to try MERCADO. Though I am a vegetarian I also searched up the best non veg option for my readers- FOGO GAUCHO which has buffet style located at Waiyaki Way.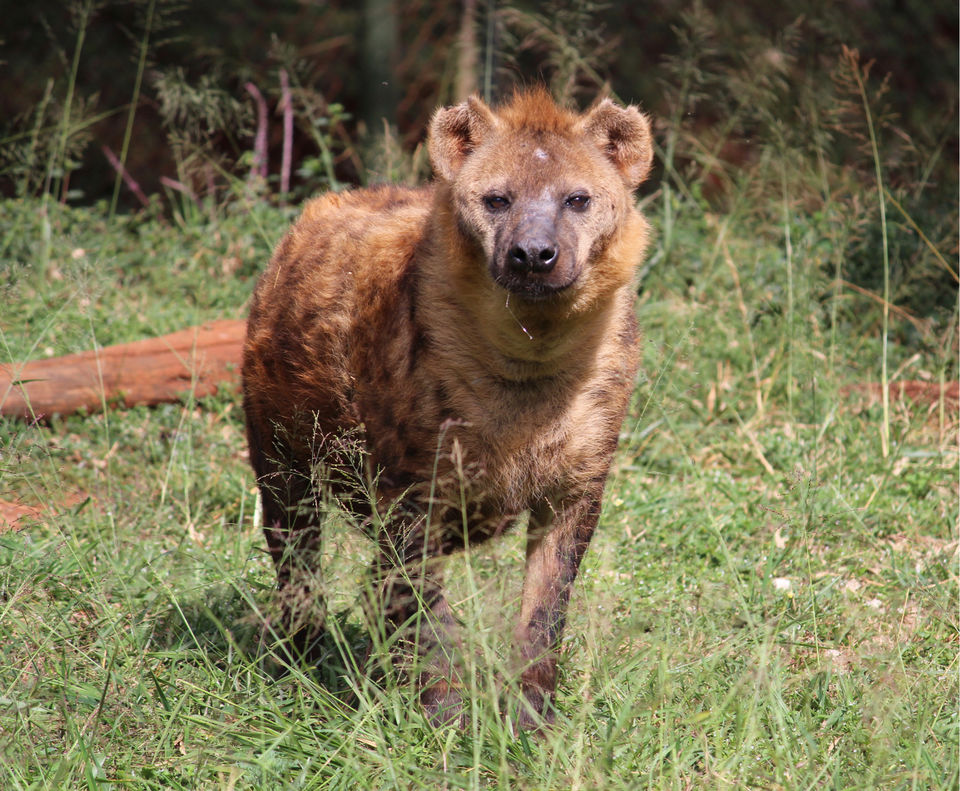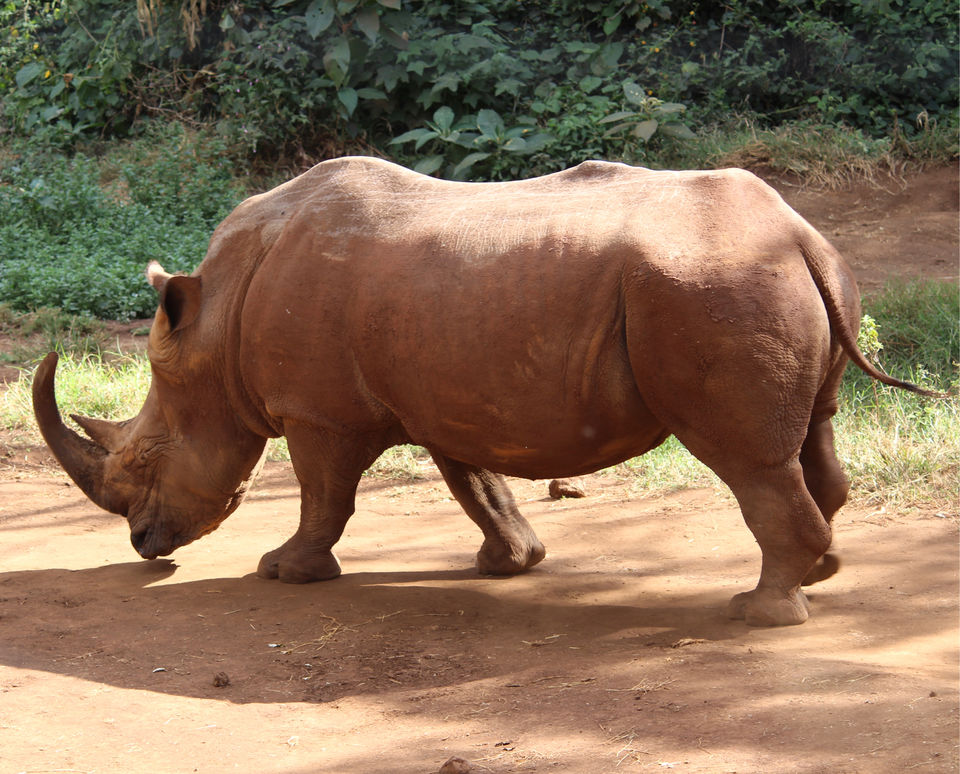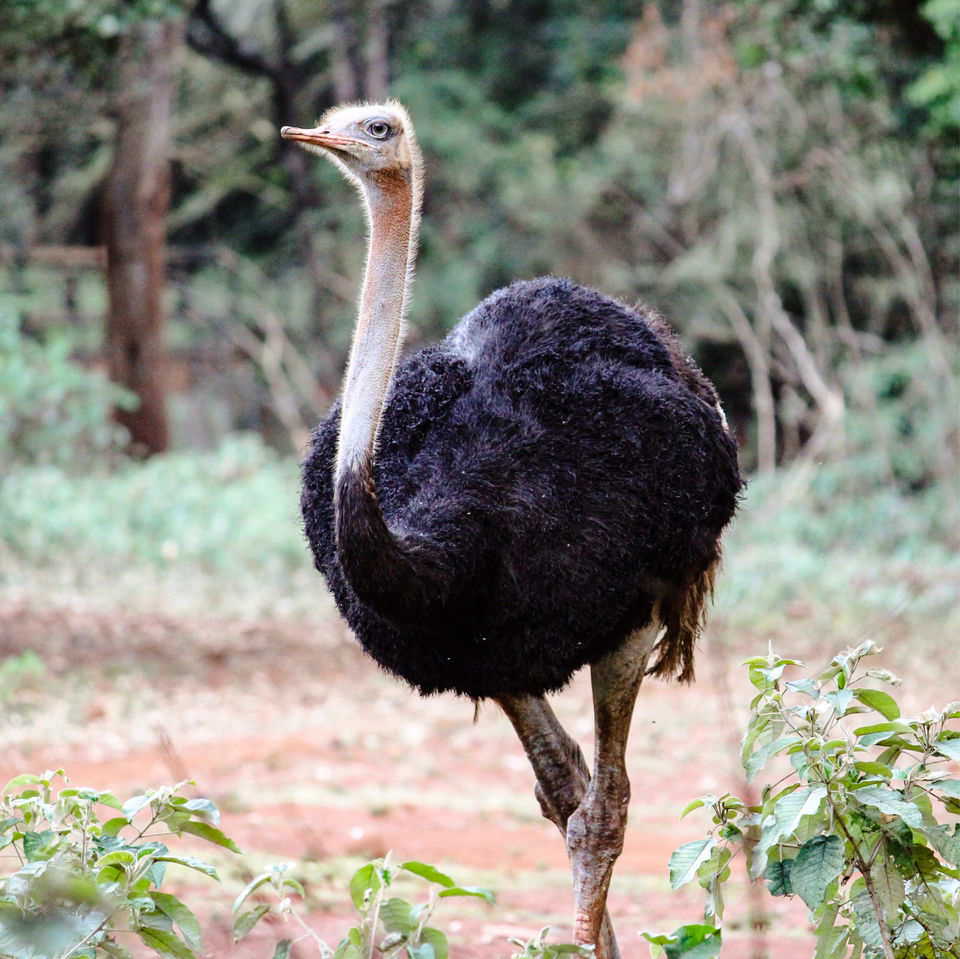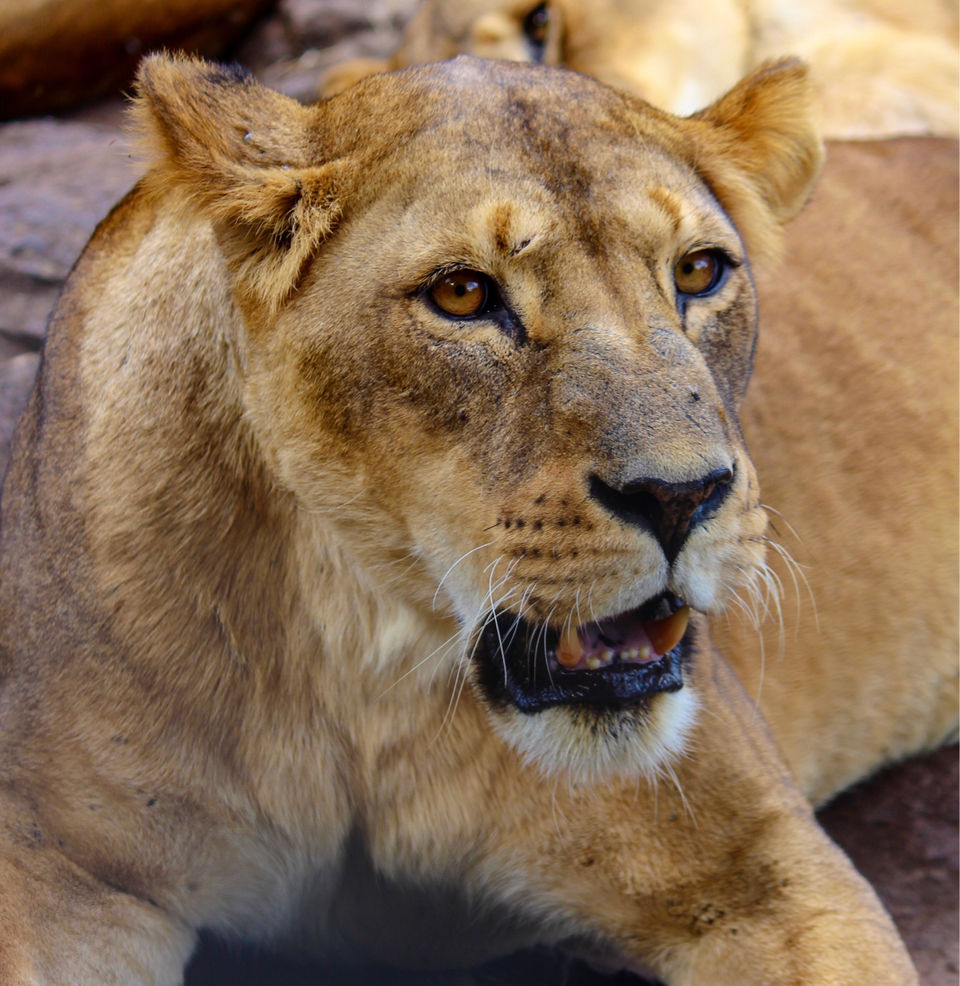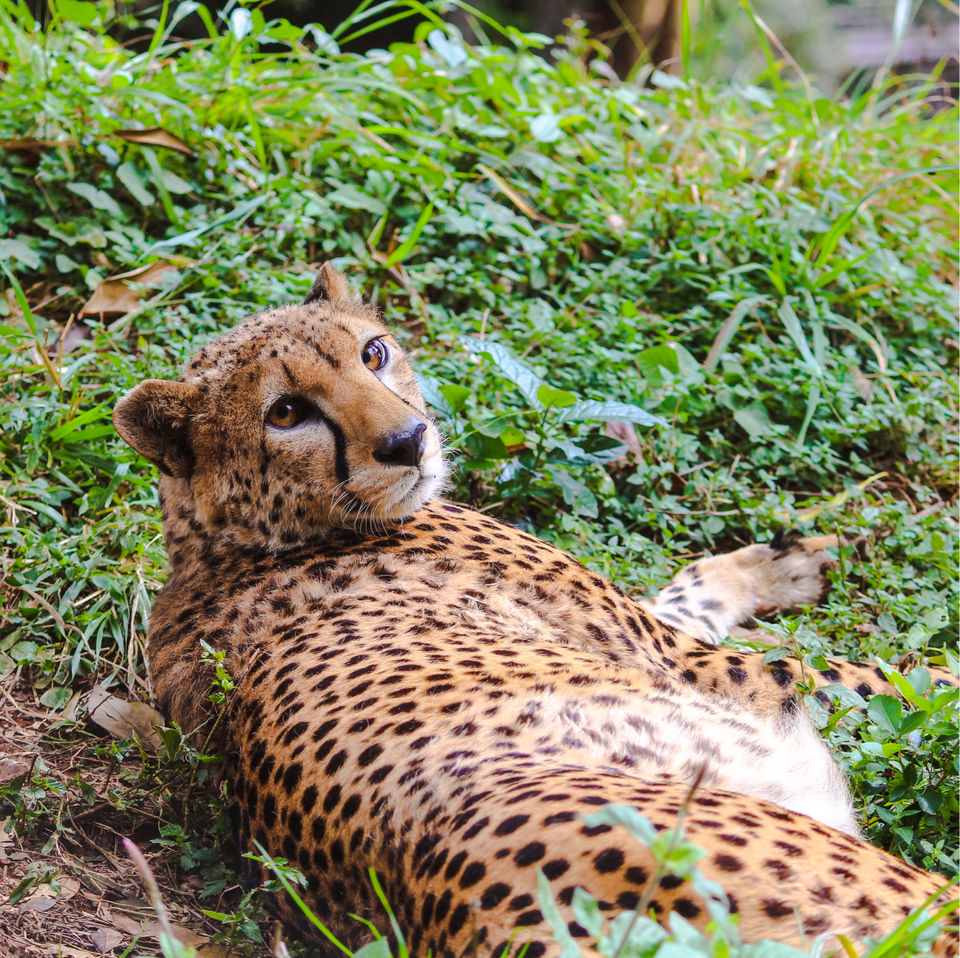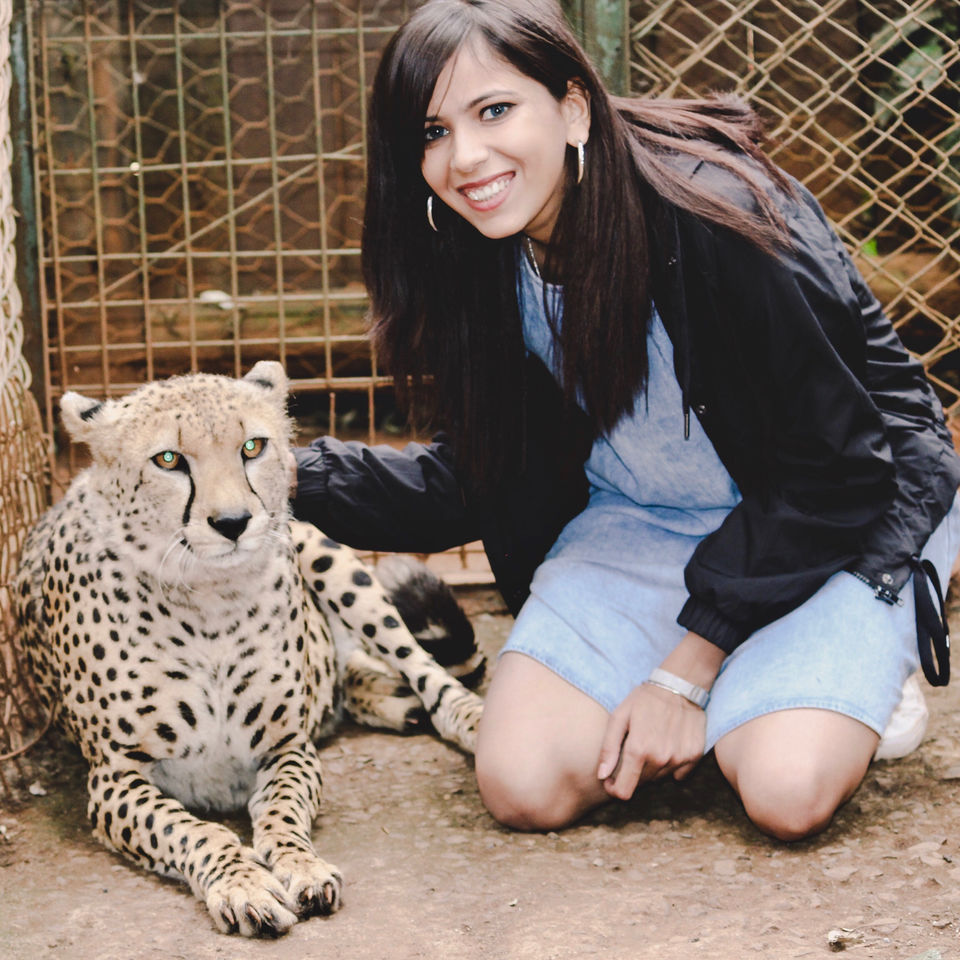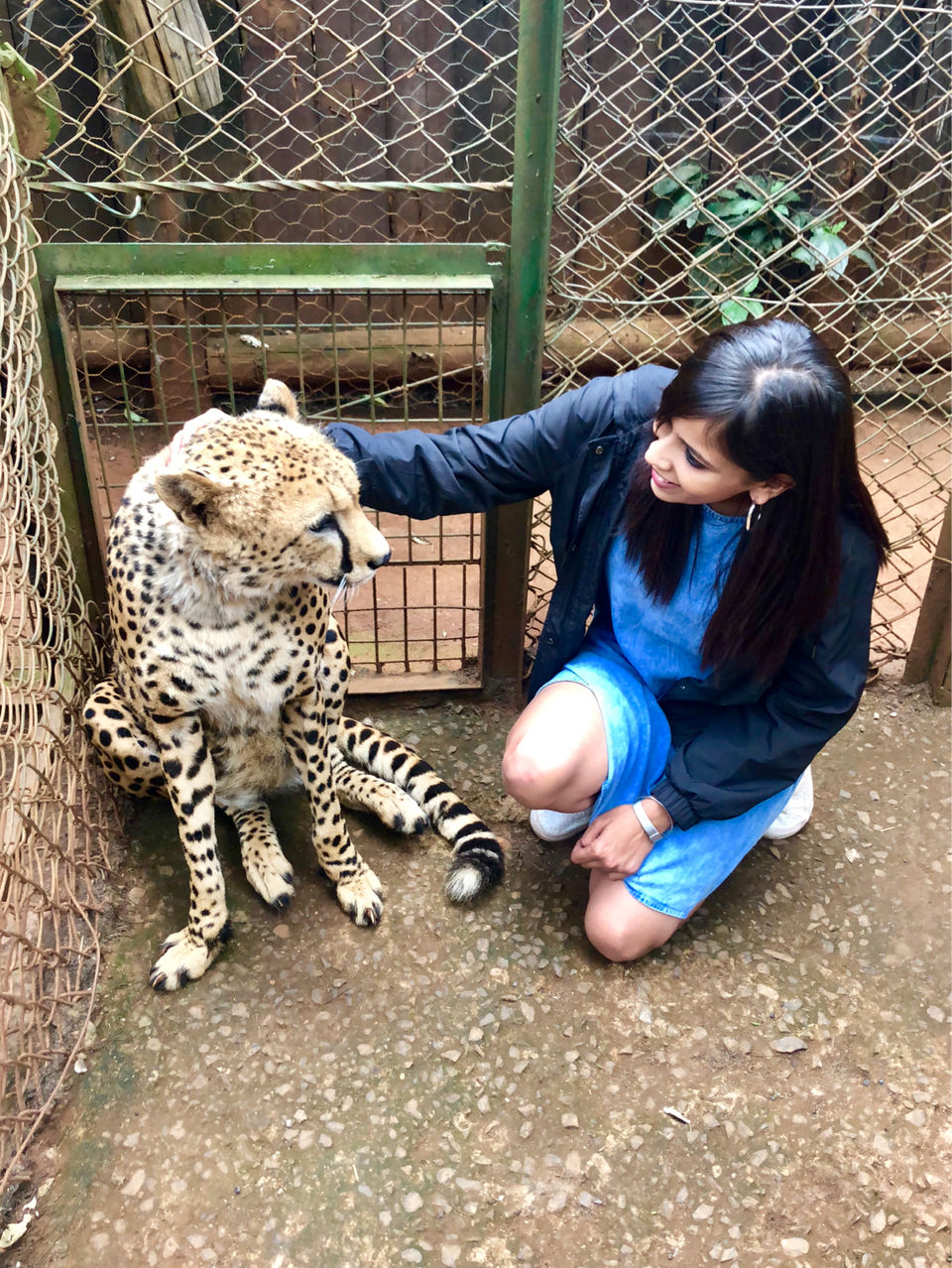 Another must visit is the Rift Valley view point. It's about an hour drive from Nairobi city and gives you an Amazing view of the crater and wide range beautiful artefacts you can purchase as souvenirs. It's a short stop on your way to Nakuru National Park.
A game drive and folk dance with traditional masai is what completes your visit to Kenya and all this I got to do at the Lake Nakuru National Park making my abode for the night at Sarova Lion Hill Game Lodge.
It was able to spot a lion family, giraffes, baboons, zebras, Wild Buffalo, Gazelle, Antelopes, Fox, Rhino, and huge stretch of water filled with flamingoes. It just enlightens me to so closely watch them be at peace.
Night was a complete mesmerising experience for dancing with the masai tribe and being crowned as their Simba Queen. To my utter surprise they sang me "tum paas aaye- kuch kuch hota h" when they got to know I am from India.
That was too much love.
Finally my days here ended and last thing was to shop all possible artefacts for which the best negotiable market I suggest to the readers is Masai Market in Diamond Plaza. Grab all the things you can because this is the speciality of Kenya.
I love Kenya beyond words and I suggest that its a place worth your valuable visit.