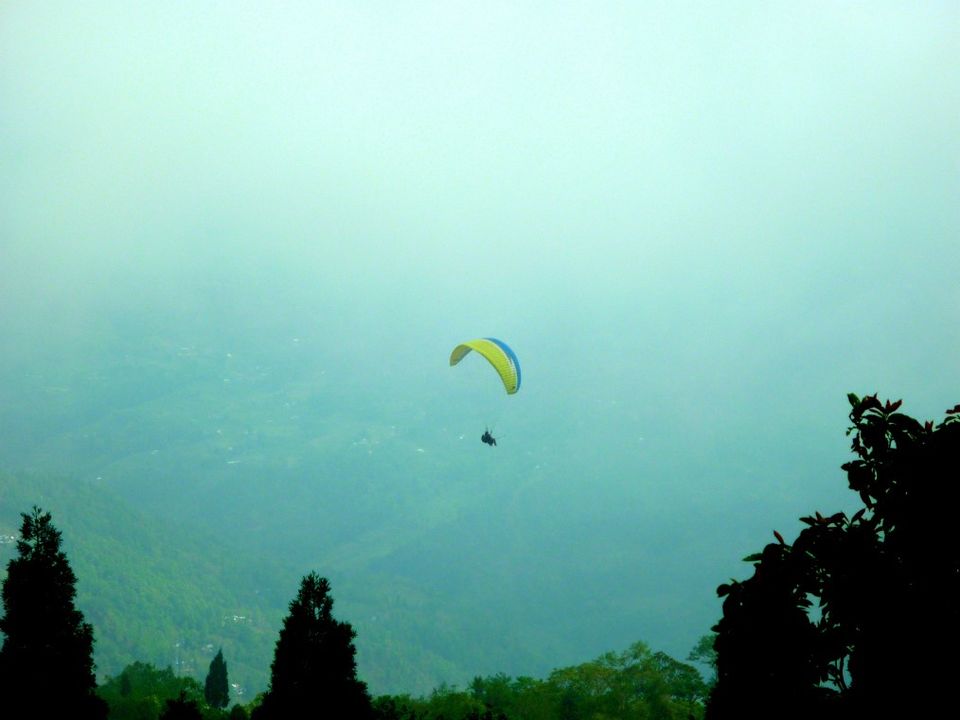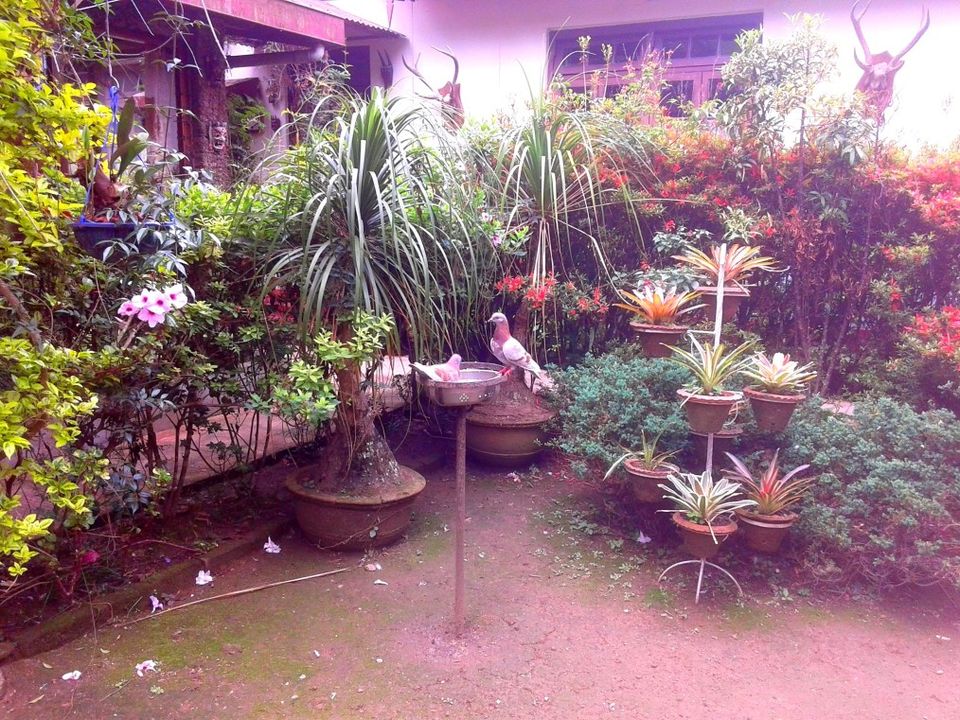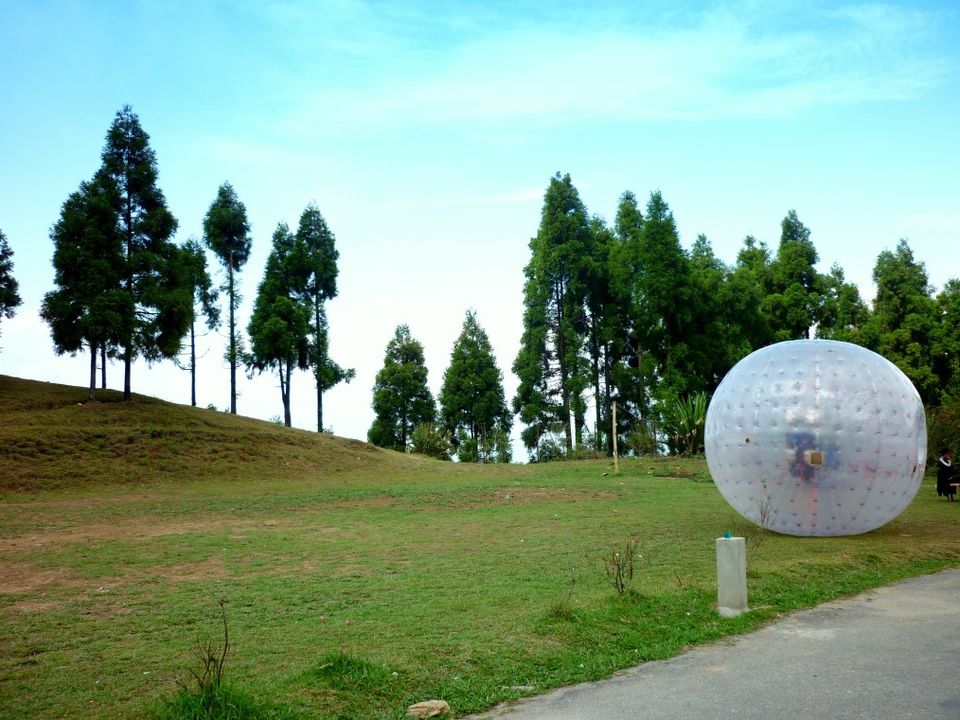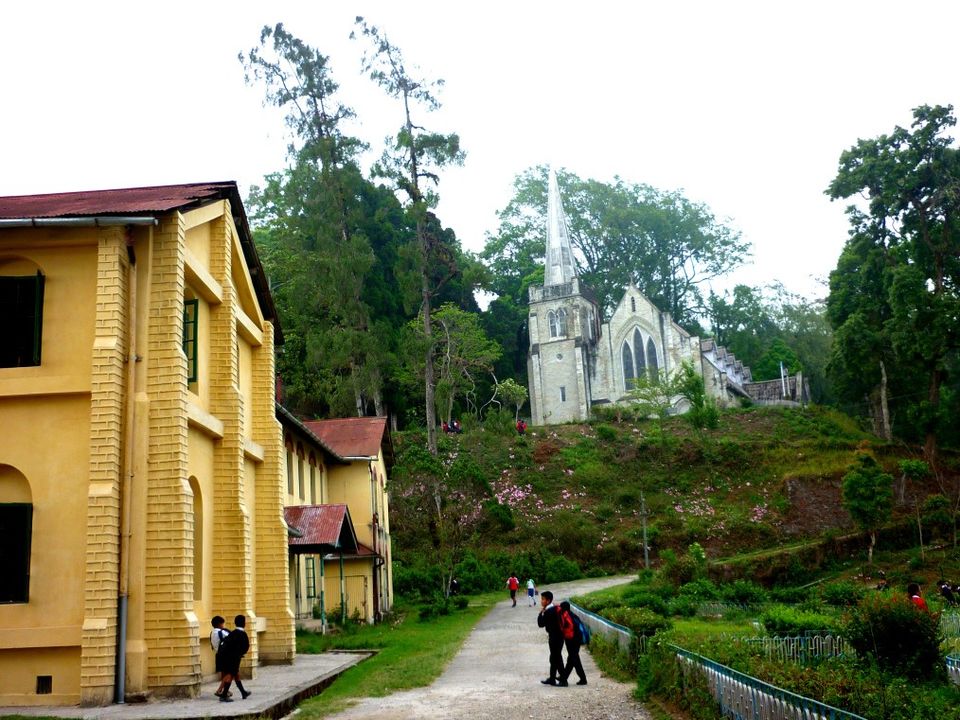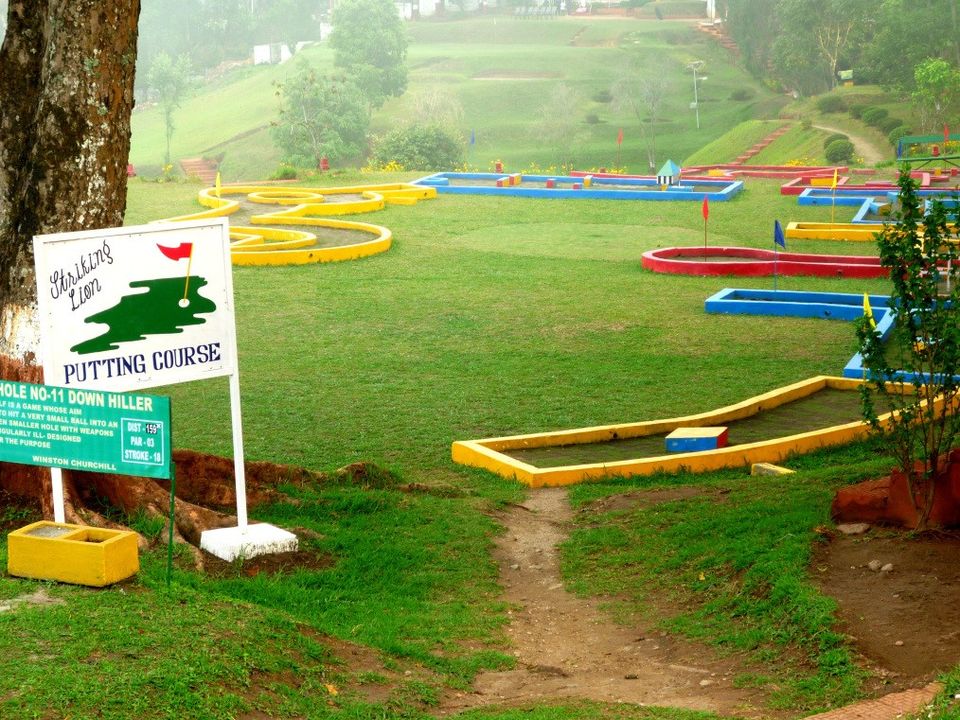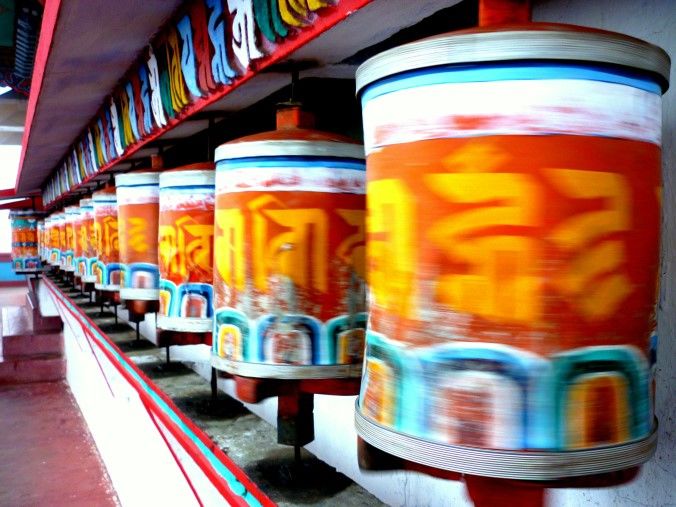 To reach Kalimpong, you'll have to travel along the Teesta river. Watching the river change into a myriad of colours along its descent from the mountains is a sight to behold. You can stop on the way to try river-rafting which is very popular at Teesta. Don't be surprised, Kalimpong offers other adventure sports like paragliding and zorbing too!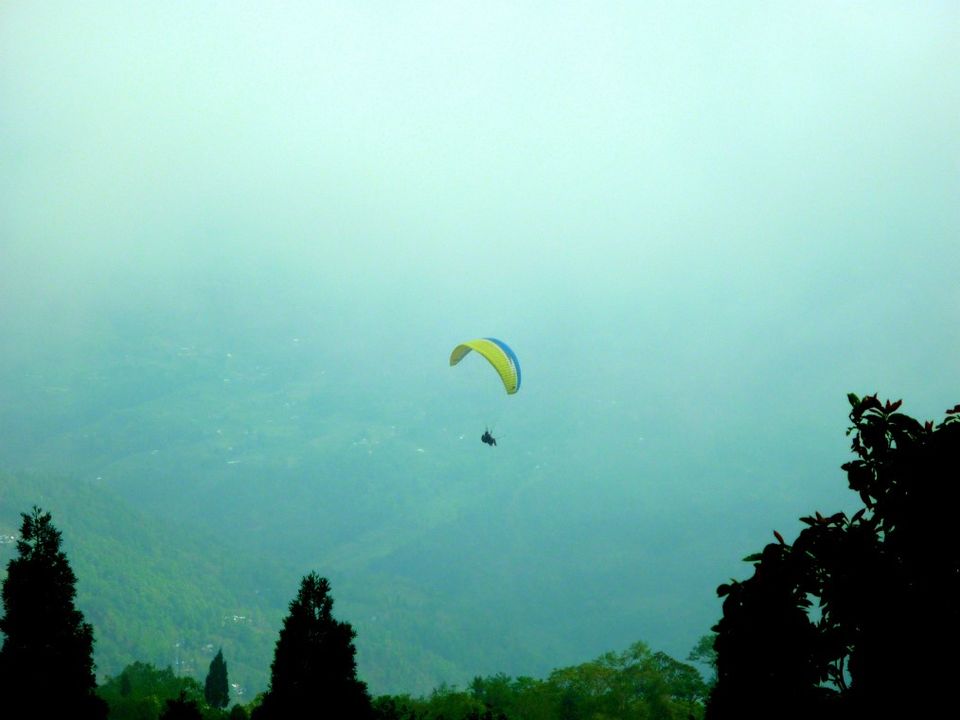 Paragliding at Kalimpong.
A small, sleepy, hill town in West Bengal, Kalimpong is a traveller's resting place. People come here and leave not for months. This is a beloved bird-watching region too. I stayed at a lovely cottage in Holumba Haven. The man in the adjoining cottage was from England and had been staying there for 3 weeks when we met. He said he came there every alternate year to learn and volunteer at Durpin Gompa, Kalimpong's largest monastery.
Holumba is a concept homestay with cottages to stay. You can choose to have your meals here or walk up to the market which is just a kilometre away. The entire area owned by the garden home is also home to about a hundred different species of orchids. They organise tours to orchid enthusiasts from the world over.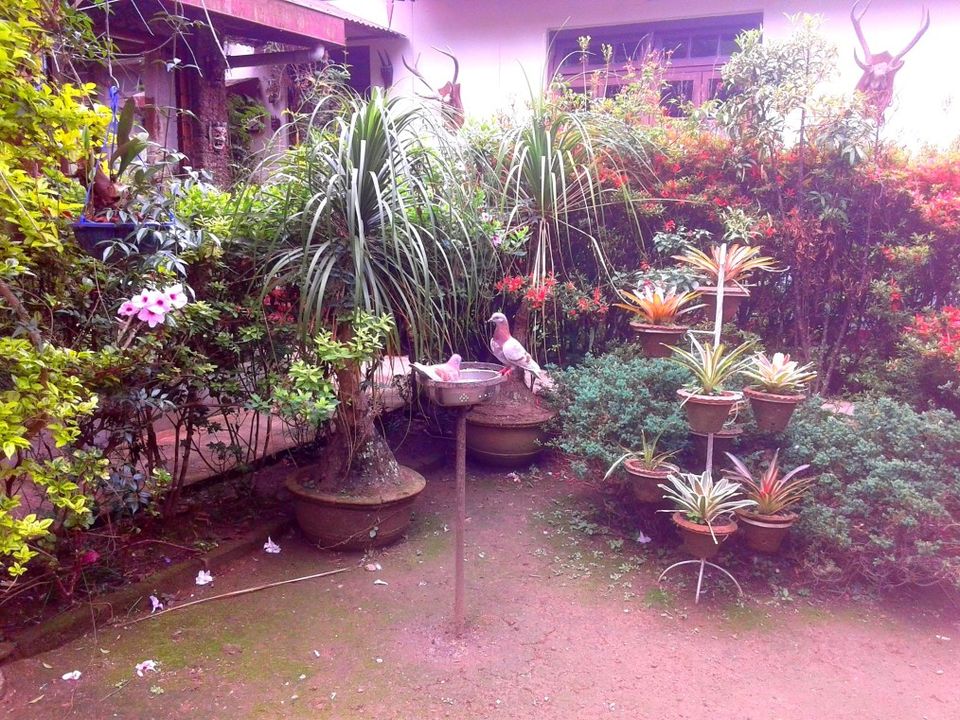 The garden at Holumba is beautifully maintained!
Kalimpong is nestled between two hills- Deolo and Durpin. And Deolo view point is the highest place in town. It has a huge stretch of garden where one can indulge in zorbing and lots of places to sit and enjoy the view. It is said when the sky is clear you can view the Himalayas revealing themselves right before your eyes as the clouds lift. It is a lovely place for families and couples alike. There are small shops around serving eatables. There are lots of benches and stone paved ways to sit and stroll around. And it is always windy at such a height so you can hang out here even at noon.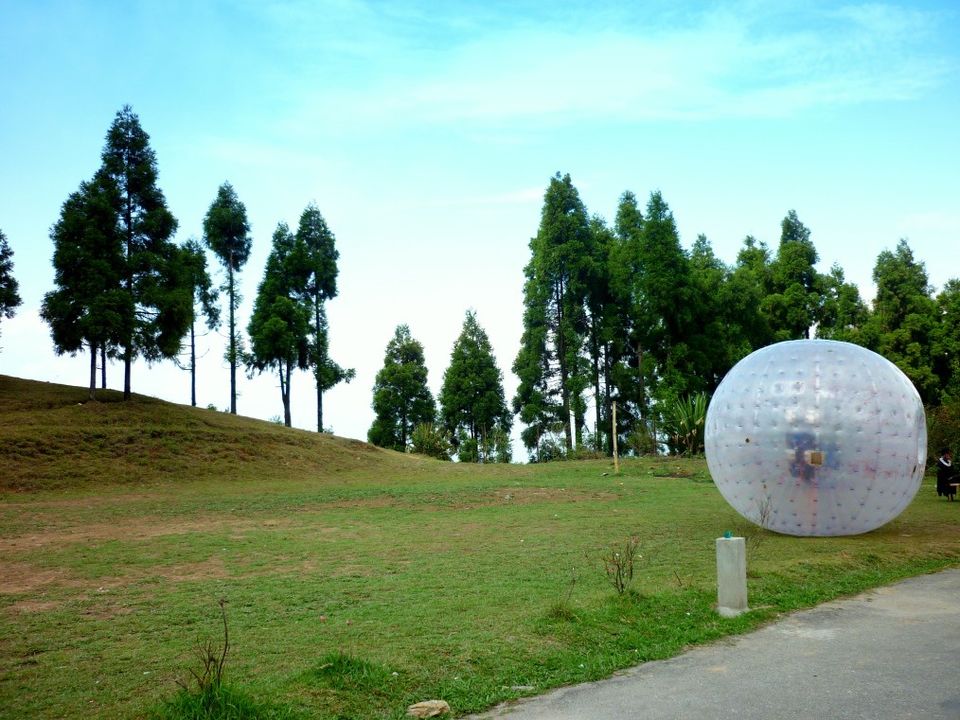 Zorbing at Deolo Hill View Point.
Visiting Dr.Graham's House will be like stepping into a different era. For those, who have not been/seen residential schools before this can leave you awe-struck at its completeness. And for those who have grown on a steady dose of Enid Blyton, this would literally make your heart skip a beat. The school buildings take you back into a time of bygone years. There is a clock tower that students sync their watches to. There is a lovely chapel with a bell, on a slight elevation. There are many playgrounds and one could see the kids playing a different sport in each. You can also see kids going in a disciplined row to cute cottages which are their hostels.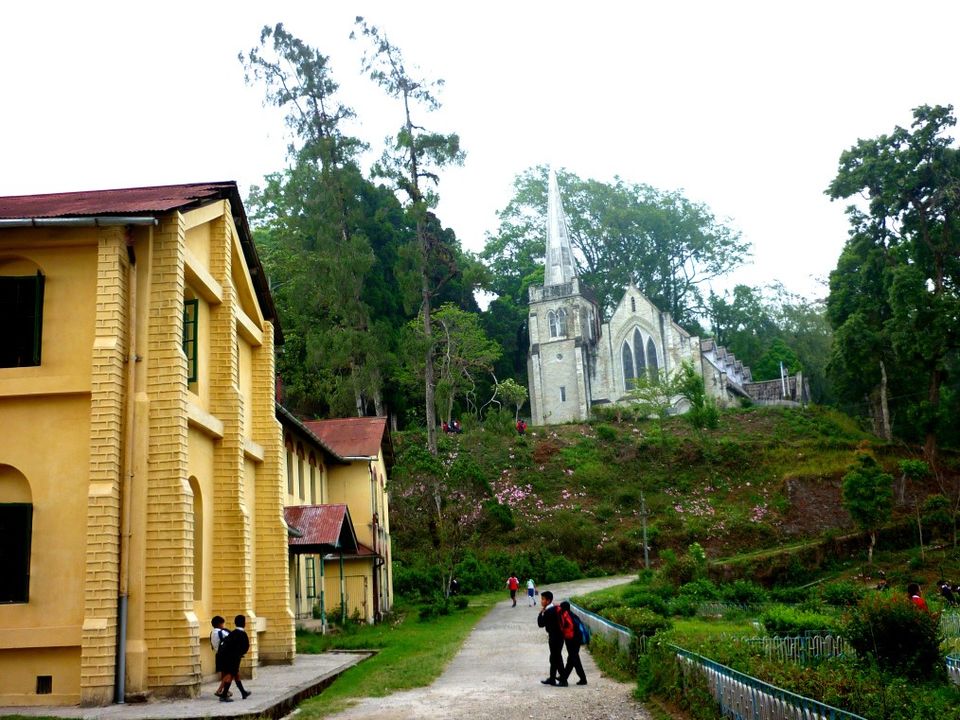 View of the chapel at Dr.Graham's Home.
Driving up to the Durpin Monastery, you'll come across a mini golf course on the hillside, which is maintained by the army personnel. You can try your hand at a shot too if you like. Or instead, you can choose to sit at the small cafeteria and sip a cup of coffee while you figure out how golf is played like I did.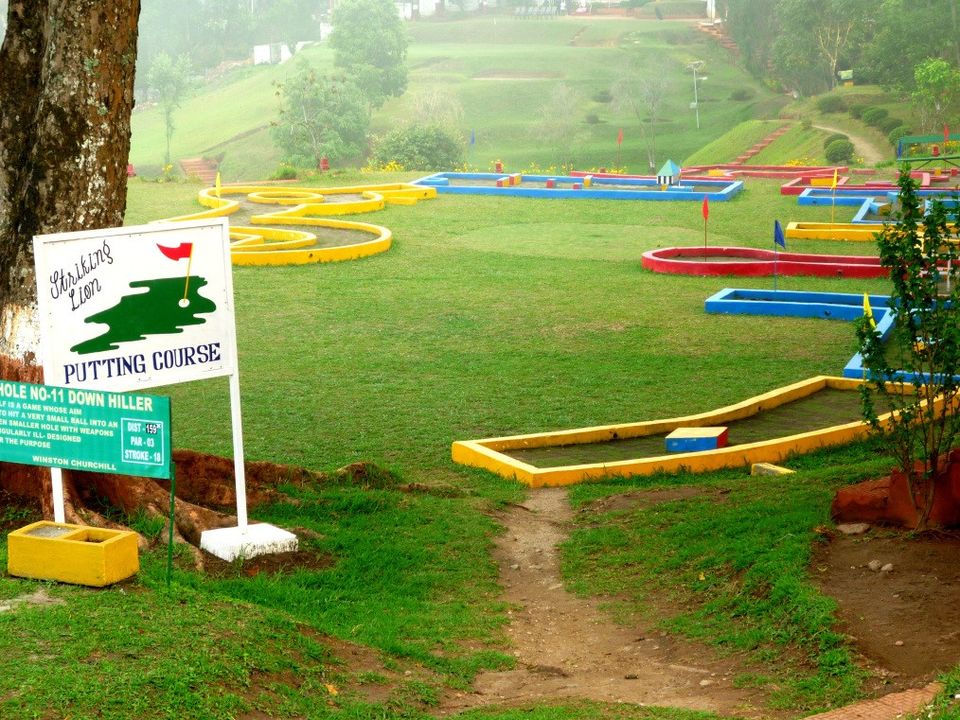 Mini golf course training area.
SPOTLIGHT
At the main market, there are a lot of places to eat. Give them all a try. None will disappoint.
Try the adventure sports here. I was surprised Kalimpong boasted of zorbing and paragliding.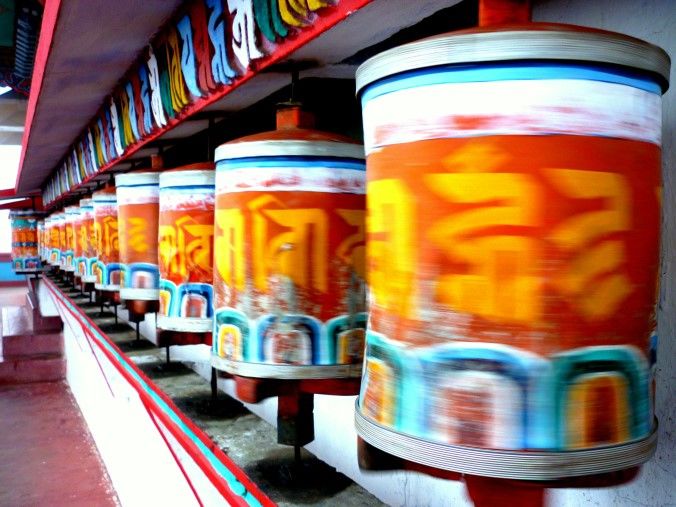 Prayer wheels at Durpin Monastery.