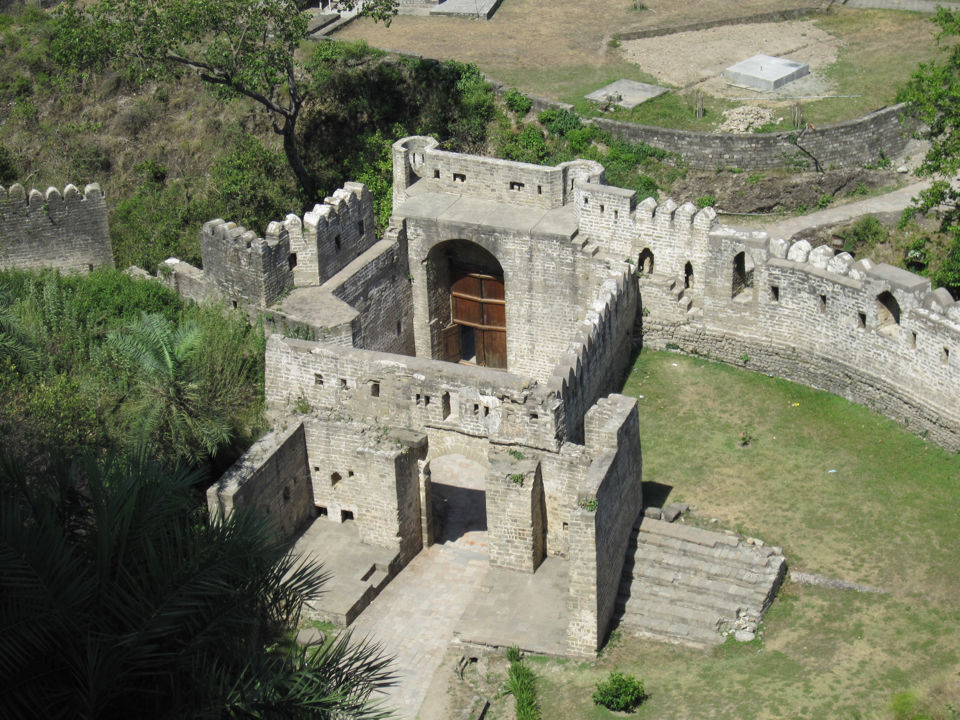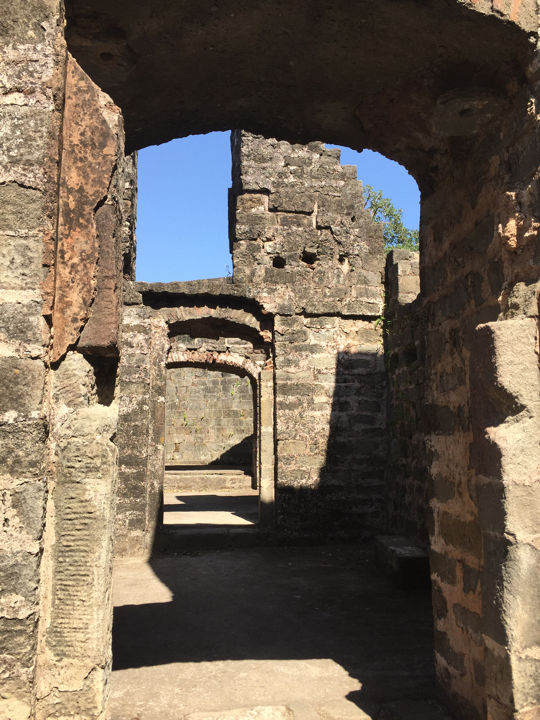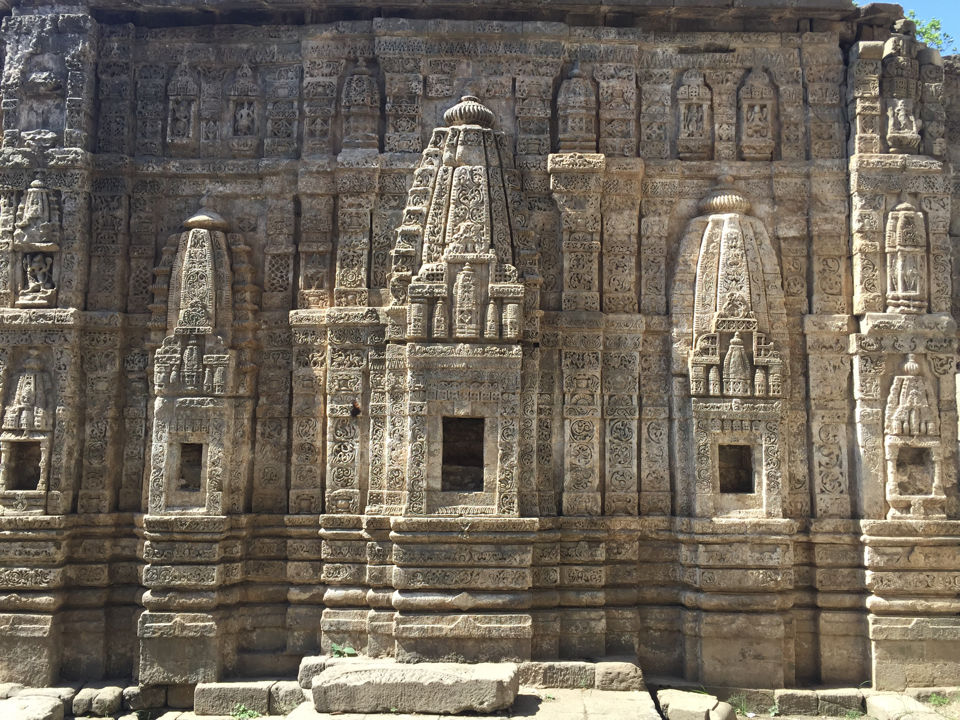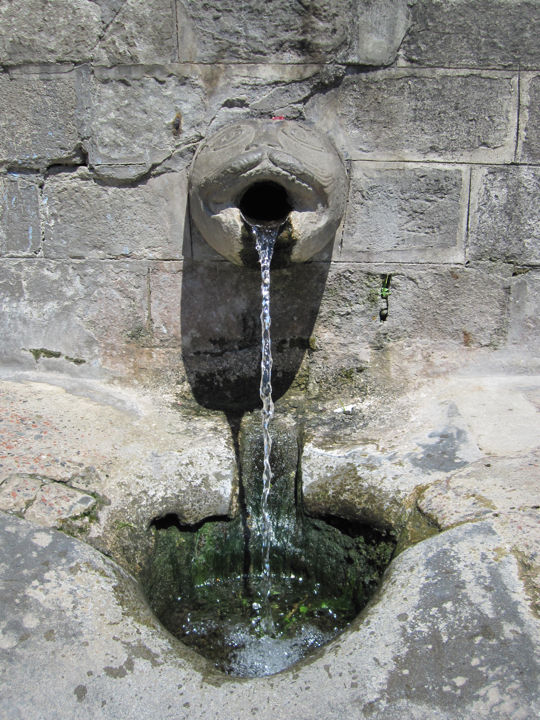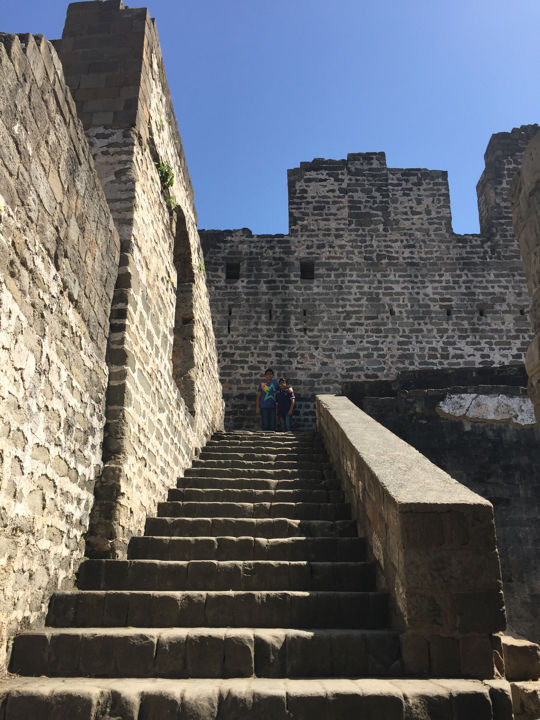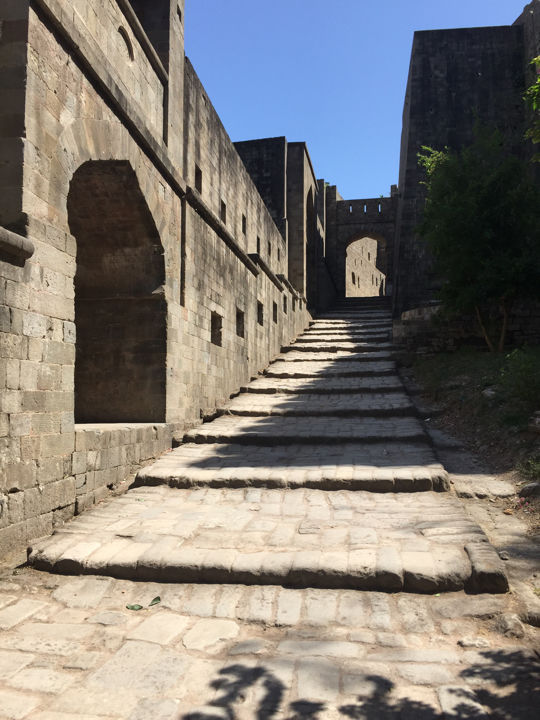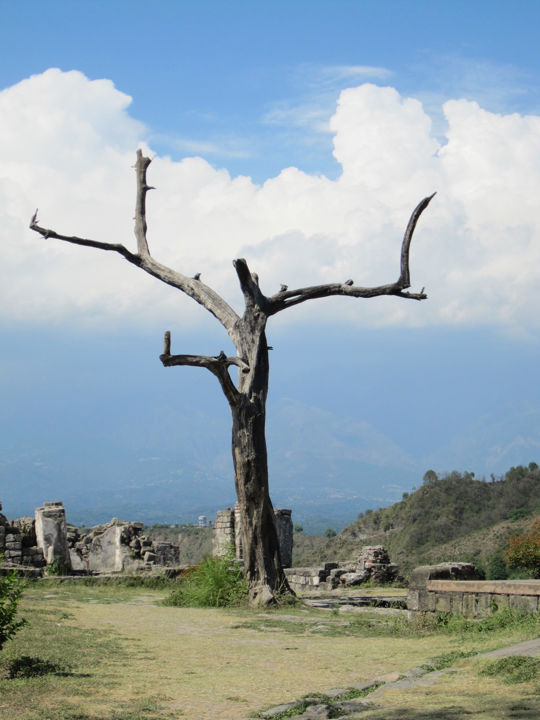 Kangra
Fort, when I first heard this name I decided to drop this spot from my planned trip to
Dharamshala
in June 2015. As forts and palaces are something I have seen across length and breadth of
Rajasthan
. 
Will not touch the historic roots of Kangra fort but it's definitely a awestruck place and worth a visit. 
We started early morning from
Delhi
by car for Dharamshala. Kangra definitely was a stop but not the fort. But once we were about to reach Kangra city happen to see magnificent hilltop fort on our left. Couldn't stop to take a steep detour of 4 kms. 
Kangra is one of the biggest districts of Himachal and is well connected from all North Indian cities. 
This fort is a sleepy monument on top of a hill, surrounded by a rivulet from 3 sides.  This makes this fort unique and startegic from a war perspective. Entry fee for Indians is INR 5/- only. Fort is well maintained by ASI. A big main door welcomes you followed by circular path leading to top unfolding mysteries of old architecture on the way. 
So whenever you happen to cross Kangra just make sure to view this serene place.