Baluchistan is divided between the Pakistani province of Baluchistan, the Iranian province of Sistan and Baluchistan and the Afghan region of Baluchistan
Well if you want true experience of the oldest cultures and customs ,there is a place to which there is no other competitor Balochistan .Well my journey started with a camp and sleeping bag from Quetta , the capital city of this province, well when you are in Quetta there you see a mixture of cultural diversities, different kind of people but all of them give you a warm welcome when you are entitled as an tourist, Quetta is the central hub of business, politics, health and education. Some of the main tourist attractions in this city are Quetta Miri Fort , Quetta Fort ,Hanna Lake, Sleeping Beauty the cultural food famous across the city is Sajji(Roasted Chicken filled with rice)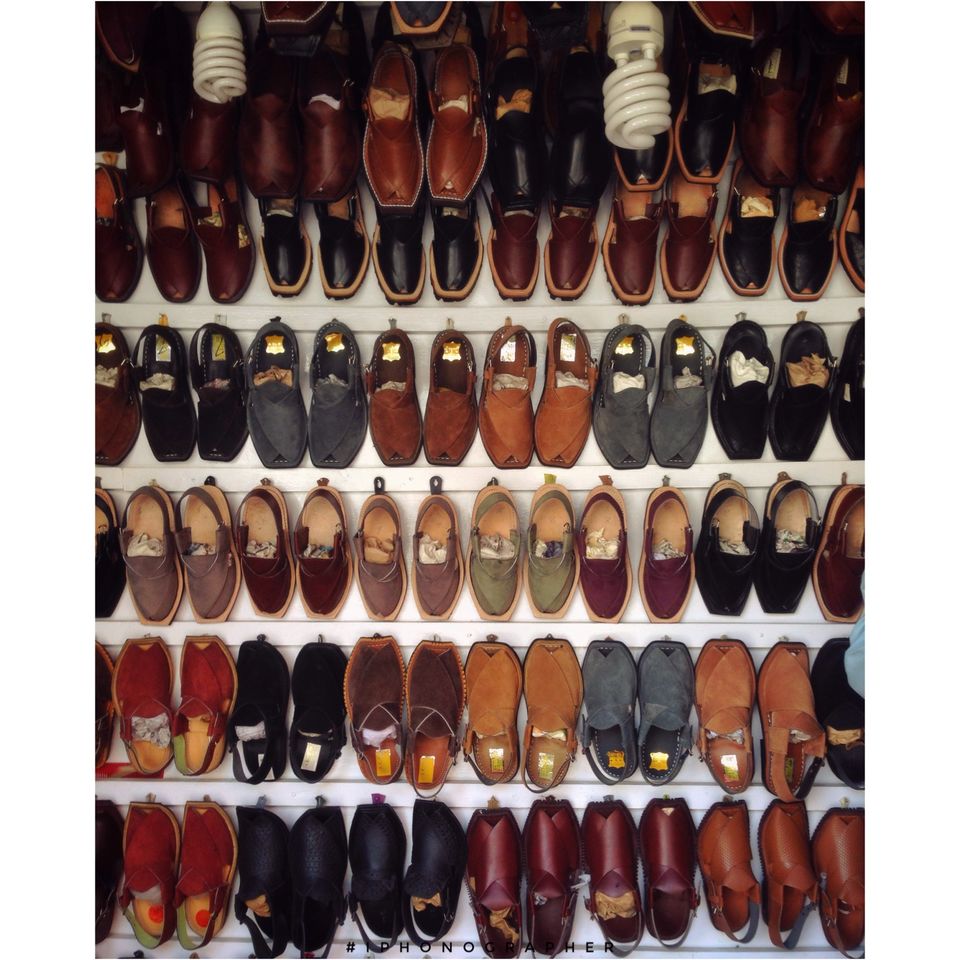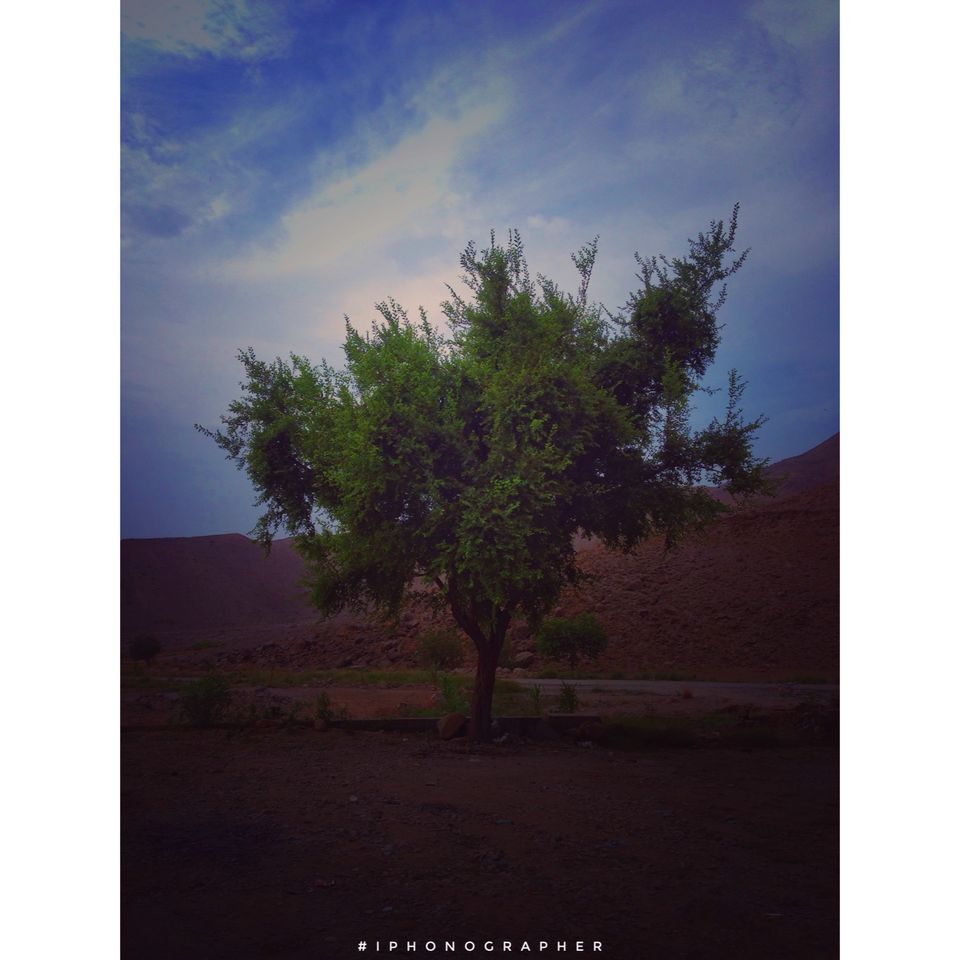 The Day started with a Ride from a truck driver , he was delivering apples to the south part of Balochistan , we joined him. Just on the outskirts of quetta a range of peaks are present known for their paranormal activities around the country Koh-e-Chiltan (https://www.youtube.com/watch?v=Ivt_tWdIbBw) surprisingly this place is also a national park where you can spot various animals including Markhor, As the sun was about to set we reached a city called Mastung, This place is known for its agriculture and large supplies of apples and onions,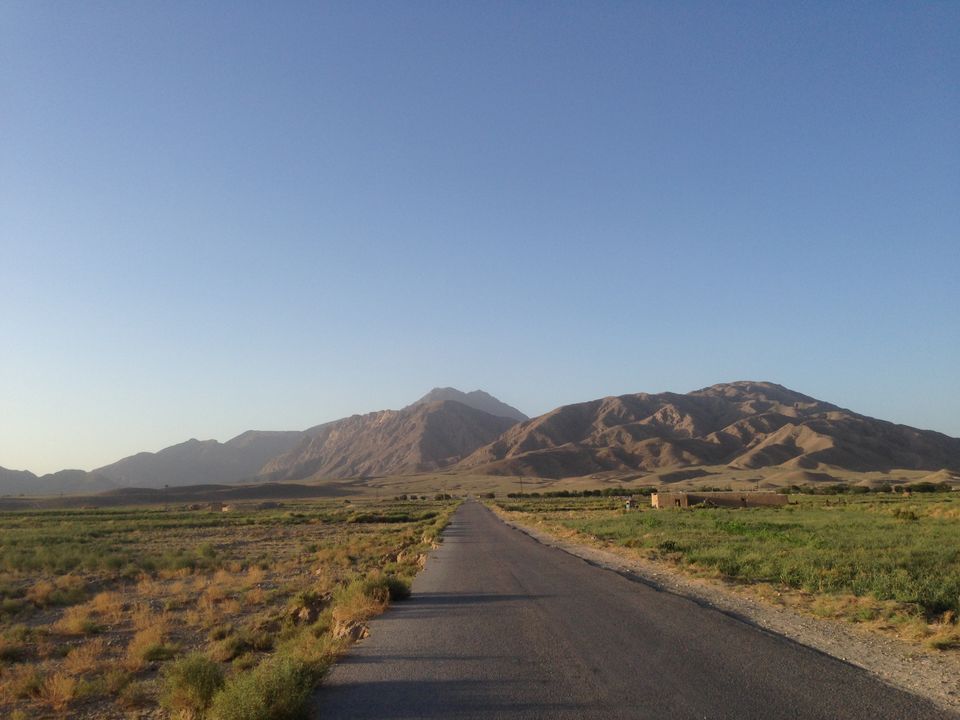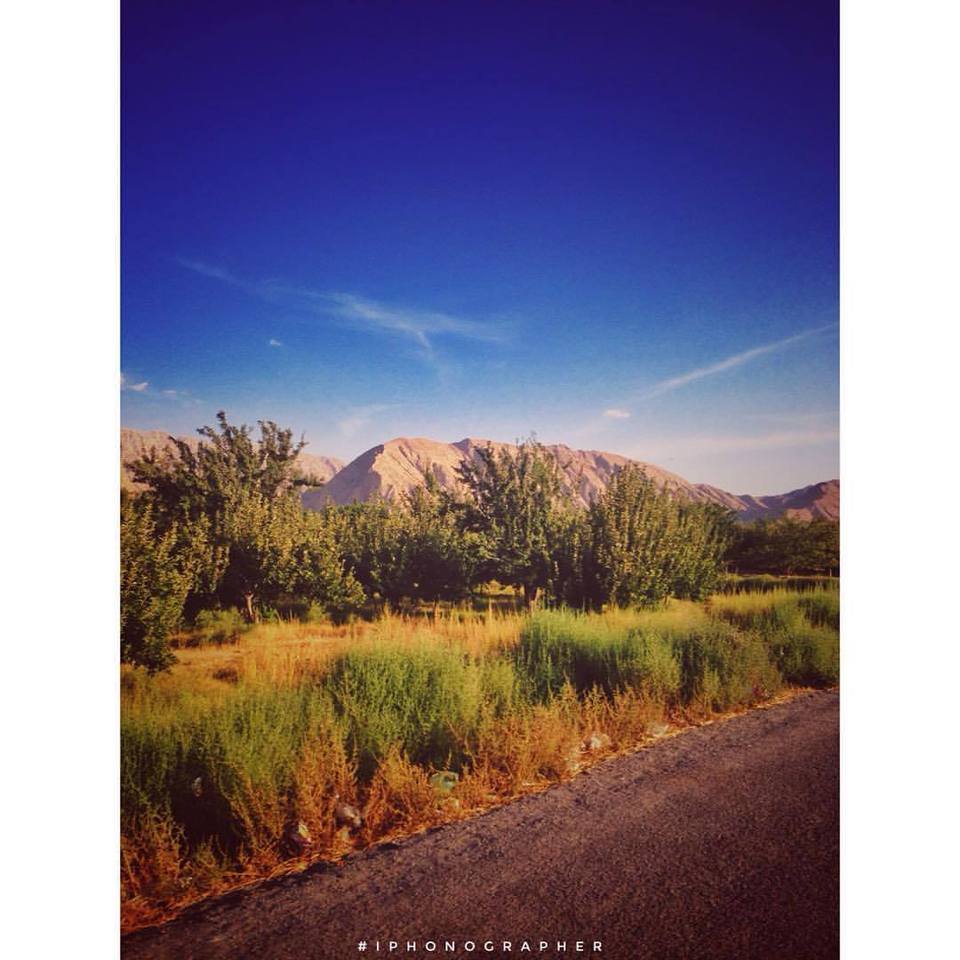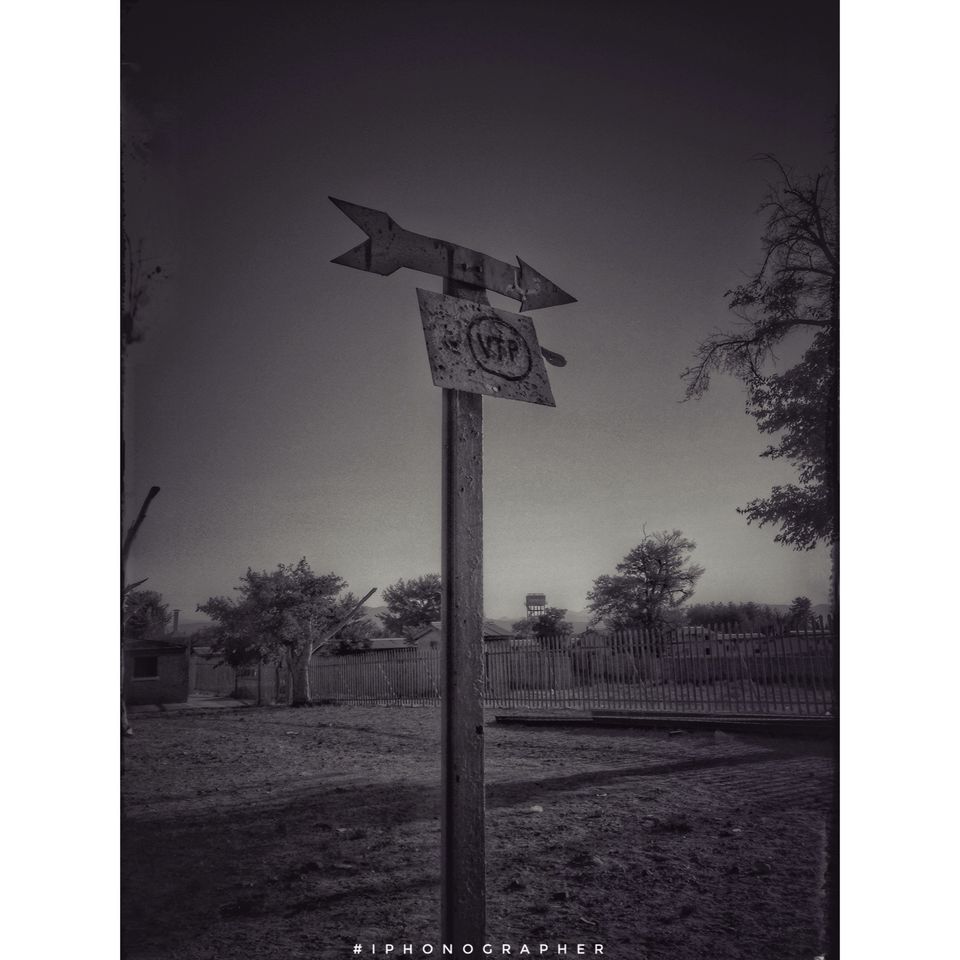 Day 1 night we did BBQ under the roof of stars in a local field in Mastung and it was unbelivable , Day 2 we explored Mastung and its Adajcent places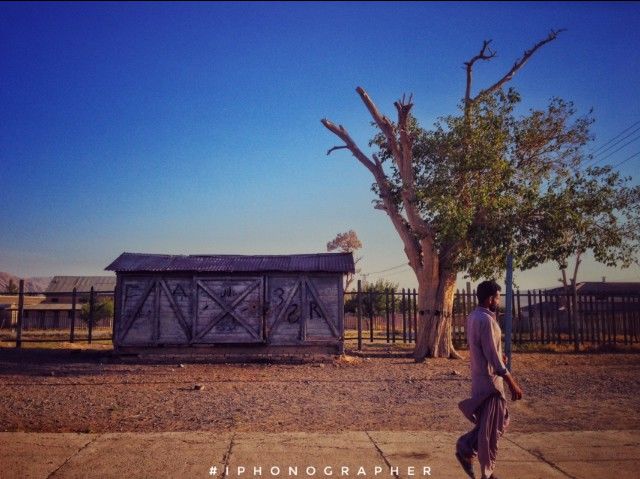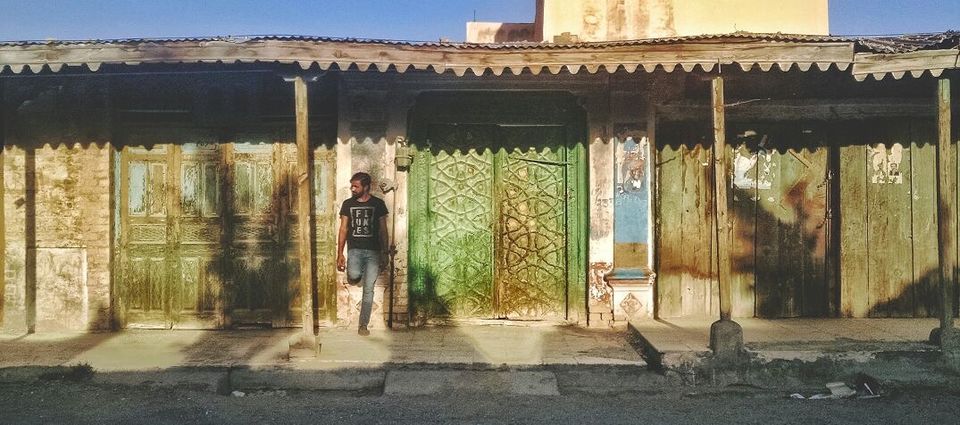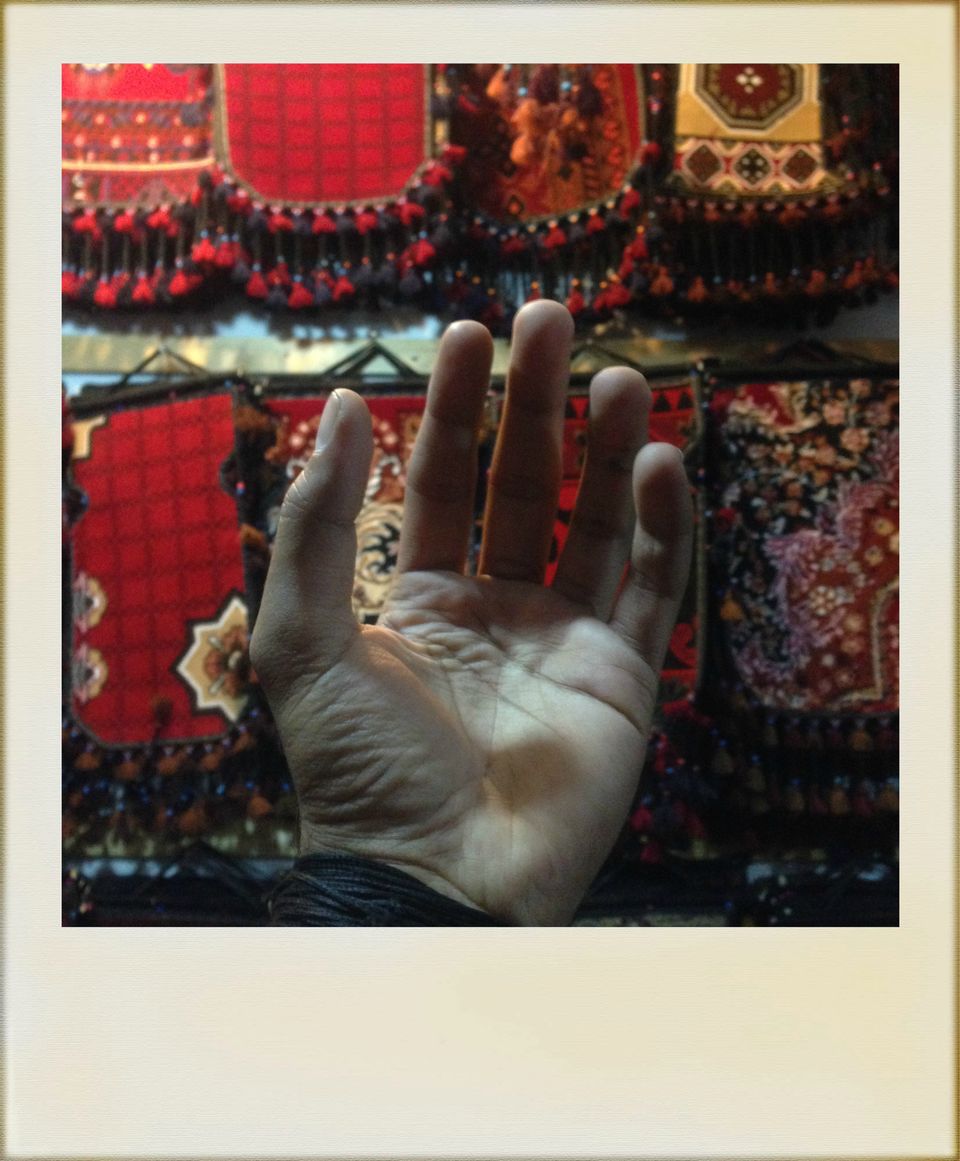 After getting a ride from a local police van we reached the city of kalat, once it was the royal place of Balochistan the prince used to live here and all the commands were given from this city and this was the central hub of Balochistan back then in the reign of 1920's
It has been the center of fights between Kalhora, Durrani, Talpur and British Govt. for the sake of governing Balochistan. The main attraction of this city are Khan Of Kalat Palace , Historical Graveyard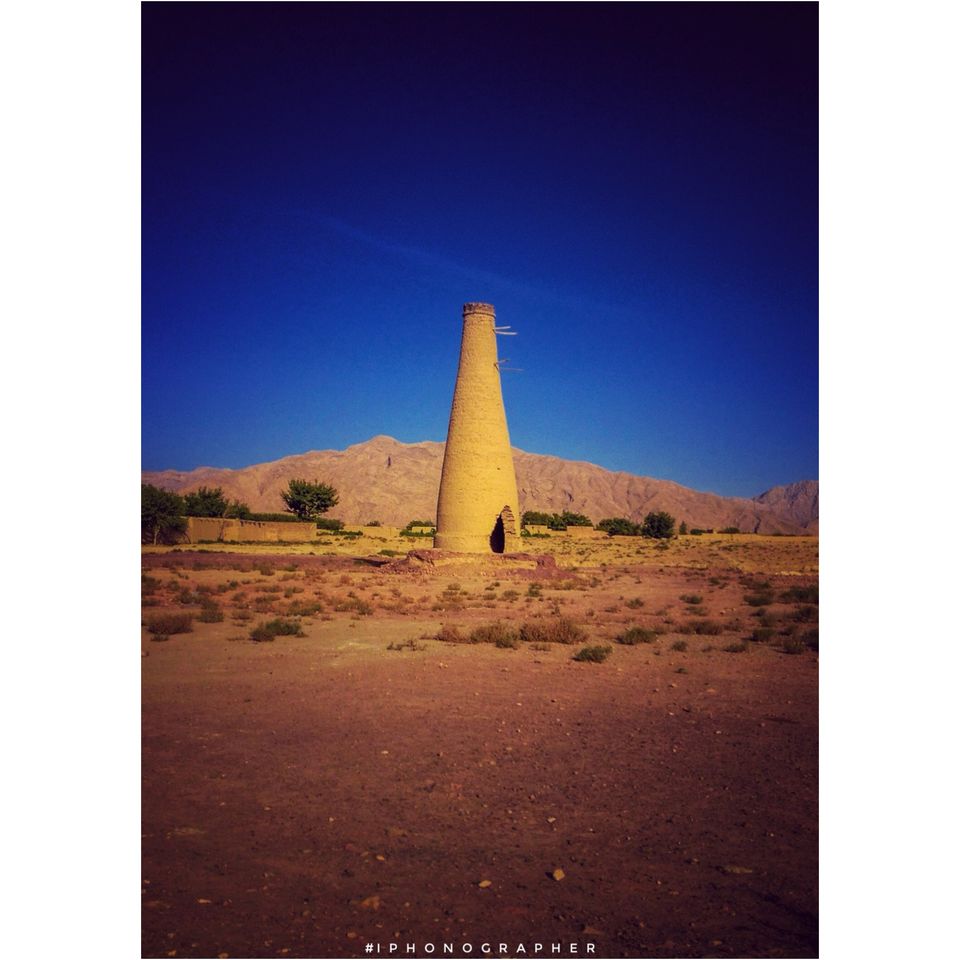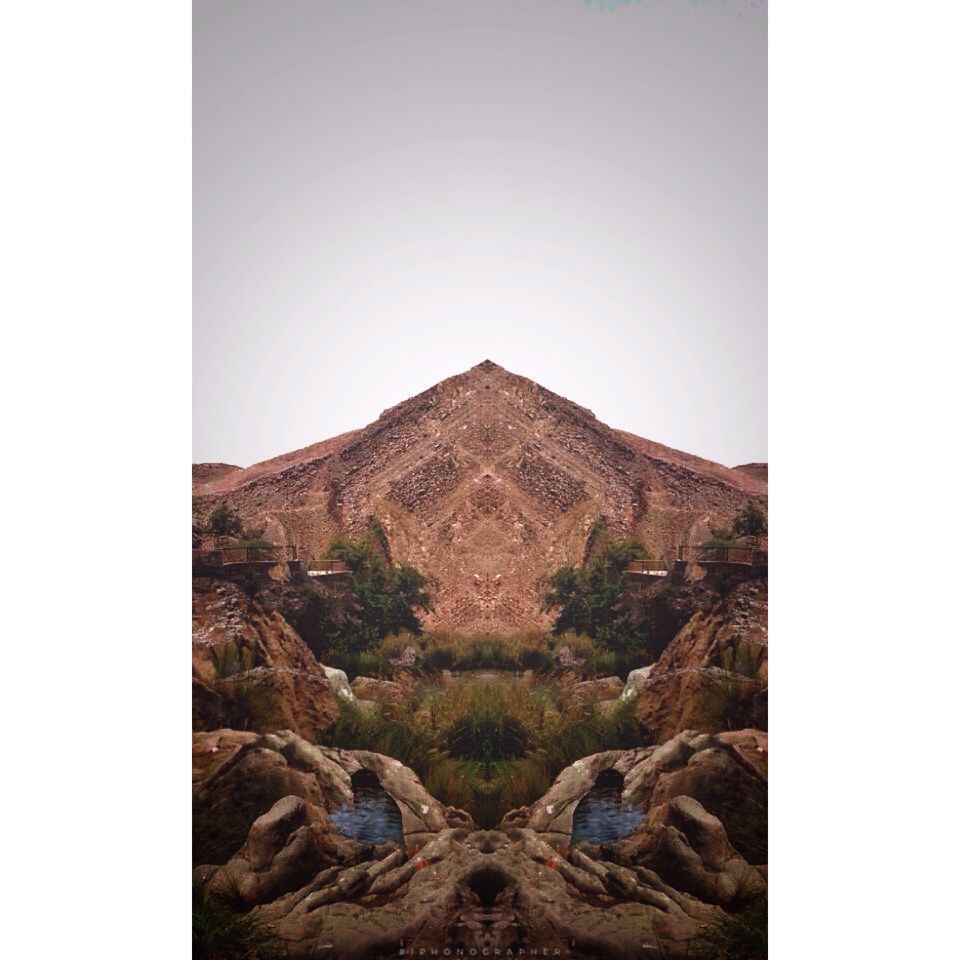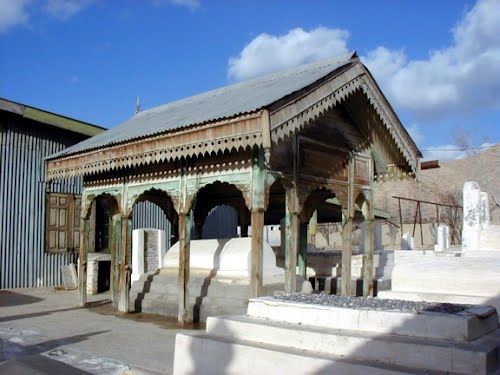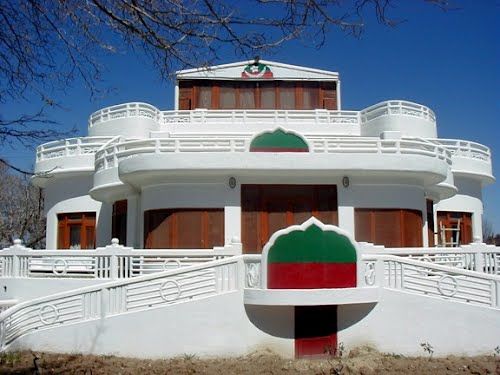 A friend of mine and local from Baluchistan joined me in this trip @RasheedShahwani and now i was having a friend and the exploration took another level we decided to head towards Hingol National Park , and we started from kalat on foot and just after we reached out of city we got lift , the basic rule you need to set in your mind is *never let your thumb go down* and eventually after a number of tries you will hooked up, we came across a couple of university boys who were driving towards khuzdar and after watching our backpacks the took us with them, now we were getting close to our destination.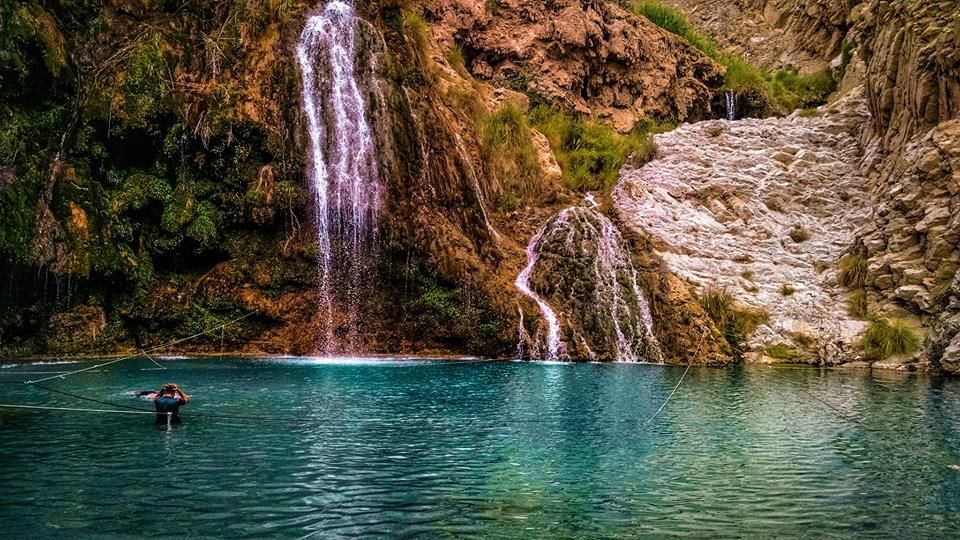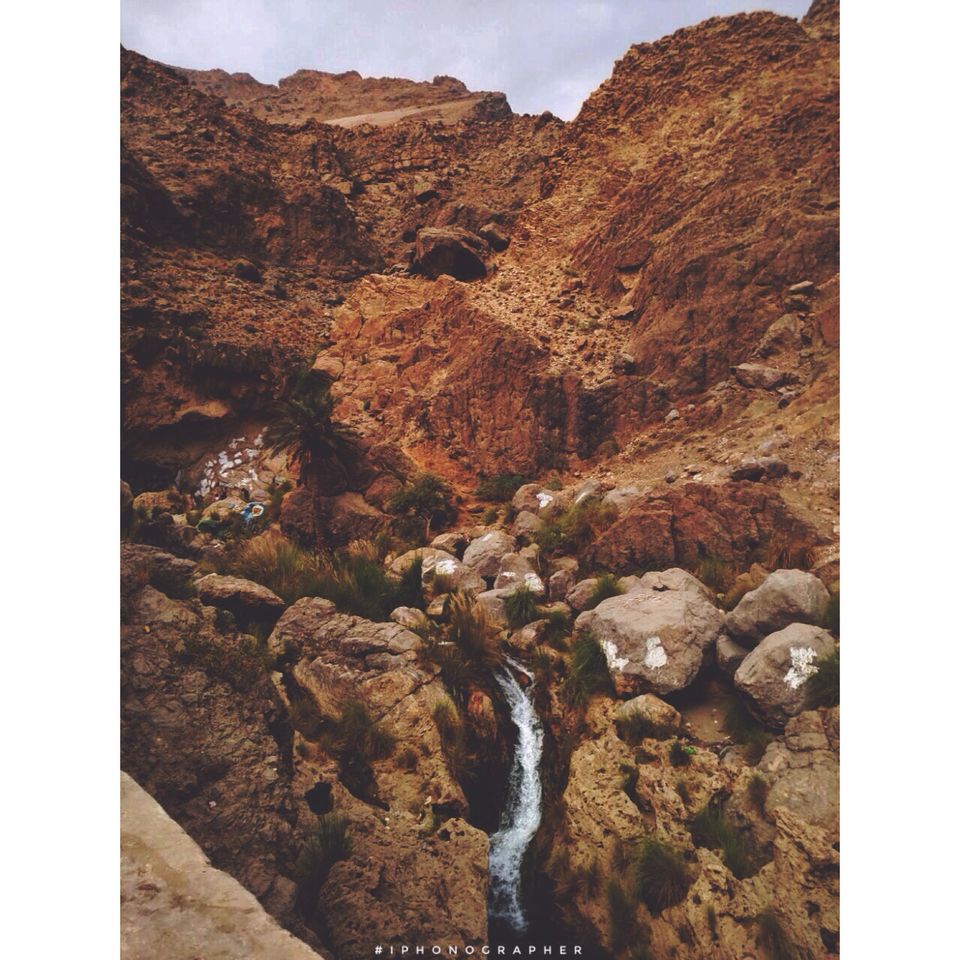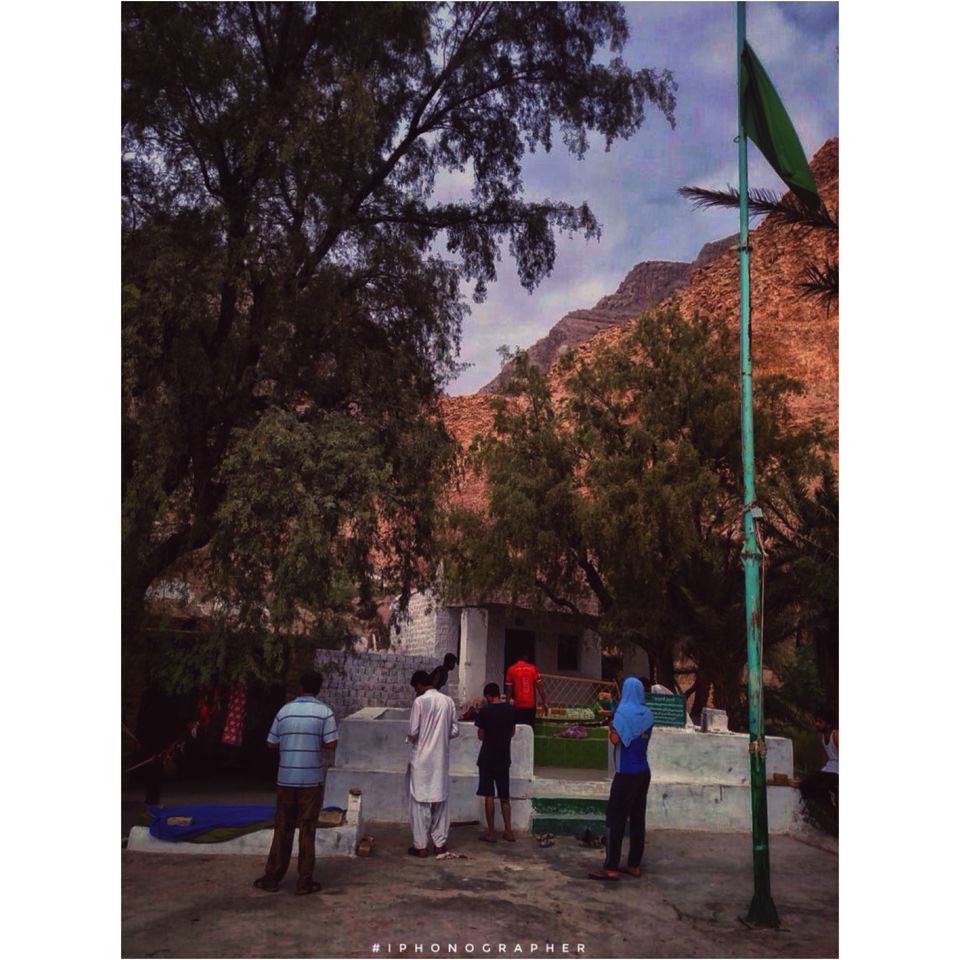 when ever you are in Baluchistan you'll see a number of tunnels of railway and the construction sign board will leave you shocked cause they have been there since 1890's and build by English Workers and English Engineers this sight shows the marvel of engineering even some of the tunnels are marked with particular name , of the one who died there during its erection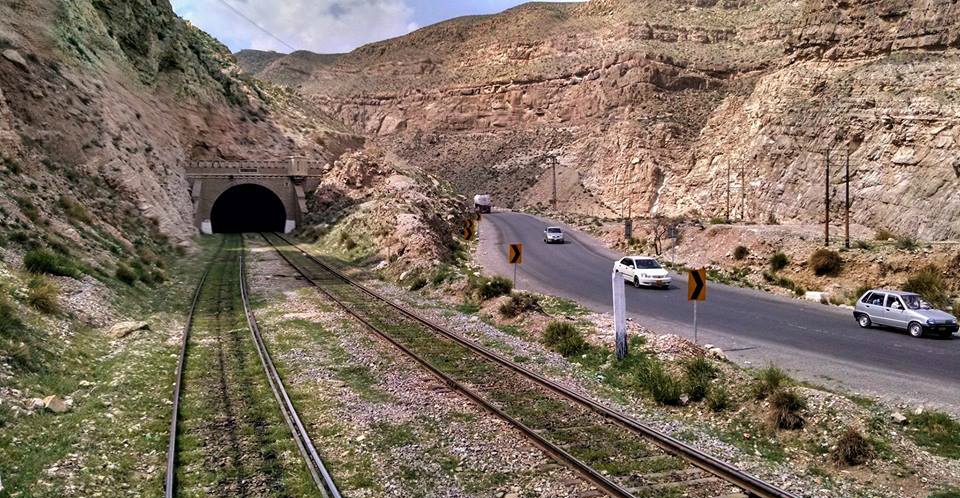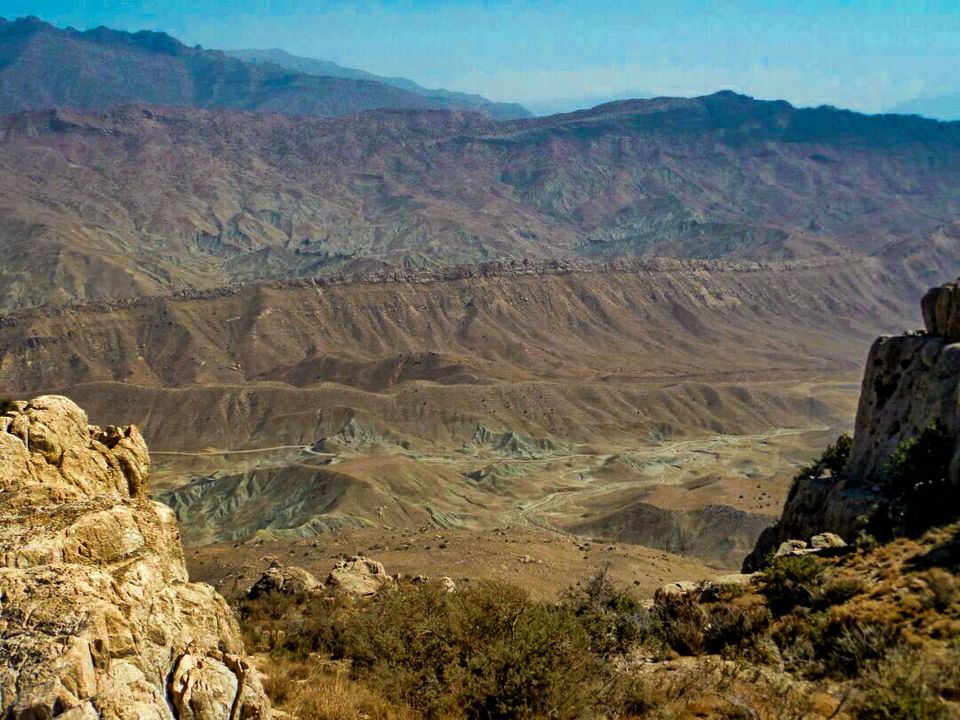 At 11am we reached khuzdar placed our camp and spend night here the locals arranged dinner for us and told us some stories we enjoyed the traditional music from a local, on the morning of 6th day we decided to leave the place and head towards Uthal DISTRICT the place is junction point, from here one can go to Karachi or Hingol National Park we took public transport and said the guy that we are on hitchhiking so we are unable to pay you and he arranged a place for us on the top of bus and travelling on top of a bus was one of my memorable tour,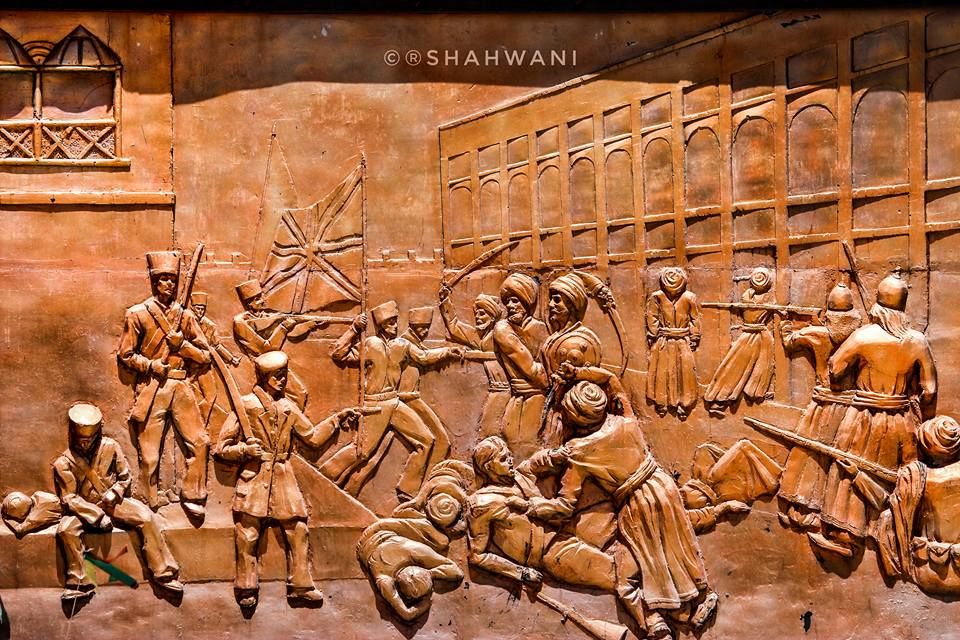 the 270km journey towards uthal ended at 9 in night and finally we were a little much faraway from our destination there was a army checkpost in uthal and we decided to talk to them so they should let us camp not only the allowed us camping they also engaged us cooking the dinner we took some pictures enjoyed the music in night under the trillions of stars.
On day 6 morning we woke up did some hiking nearby and then i took this picture,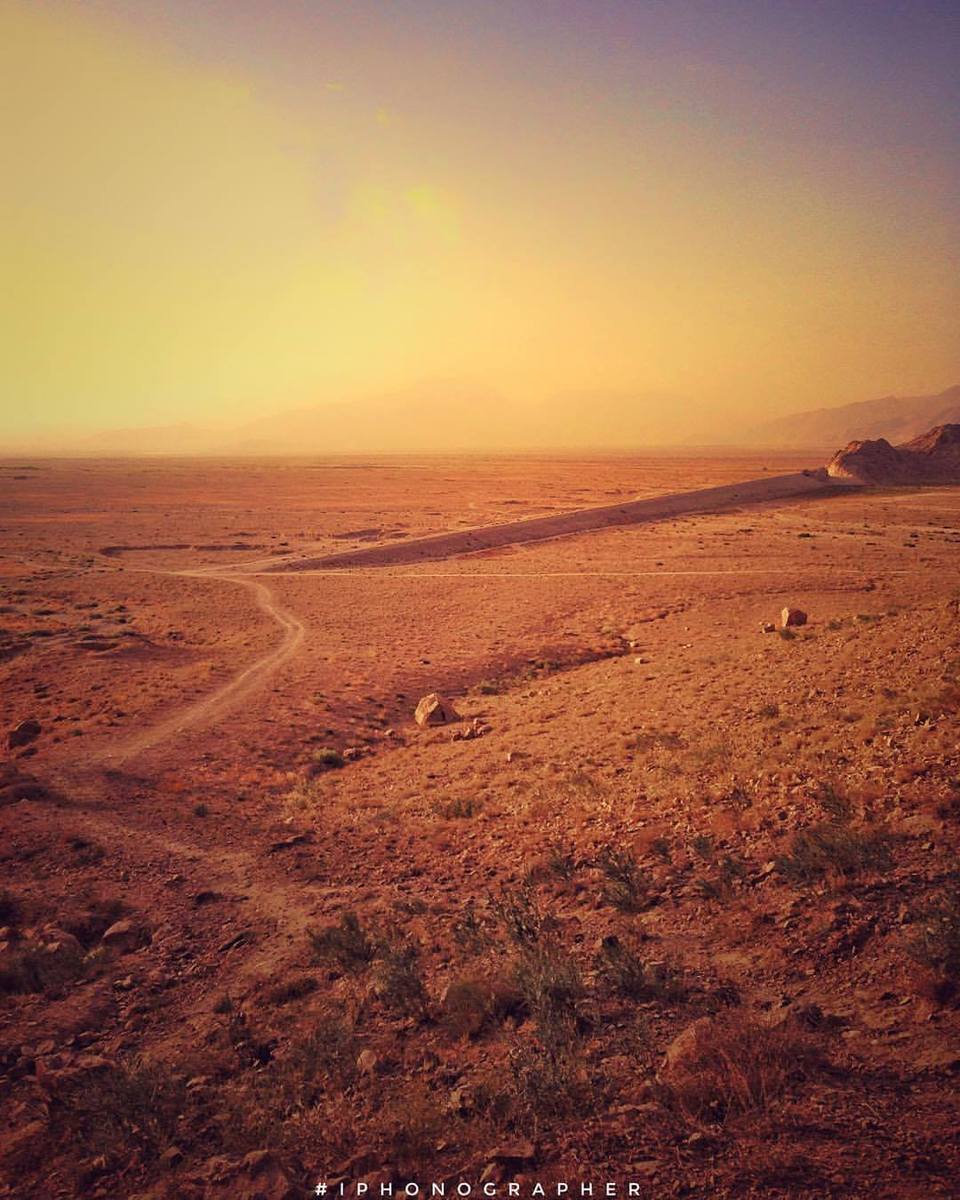 We packed our stuff and left for Zero Point from where we have to go towards our final destination the 16km journey we covered on foot because there was no transport at that time, by 1 pm we reached Zero Point and stopped at local hotel.
The road which leads to our destination was in front of us and the scenery the texture of mountains was unexplainable and we were about to enter in the region of Makran Coastal Highway famous for its scenic drive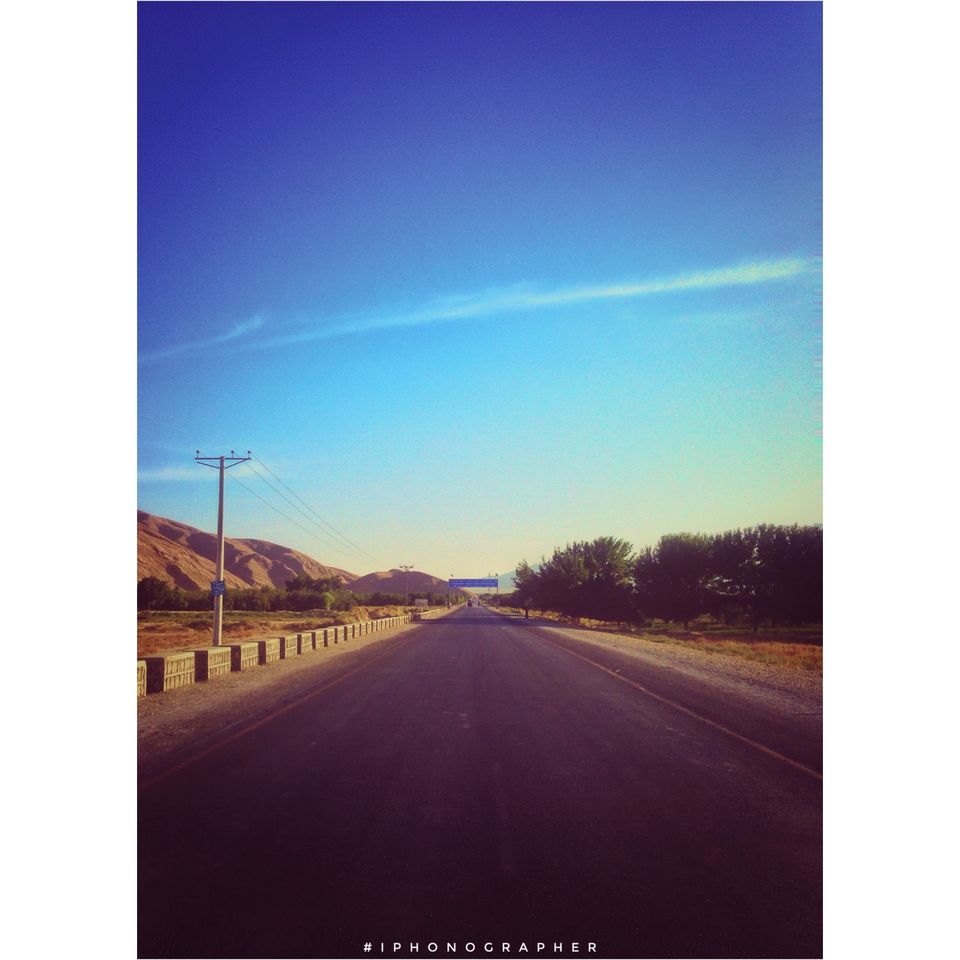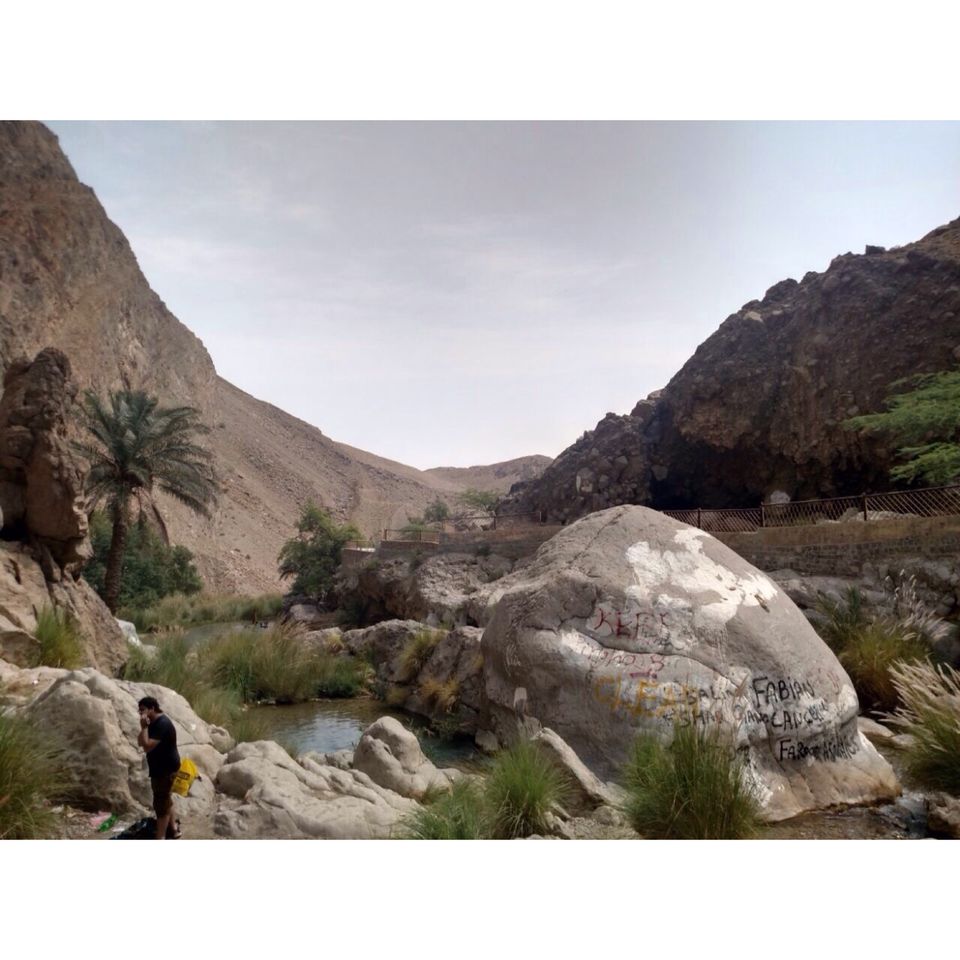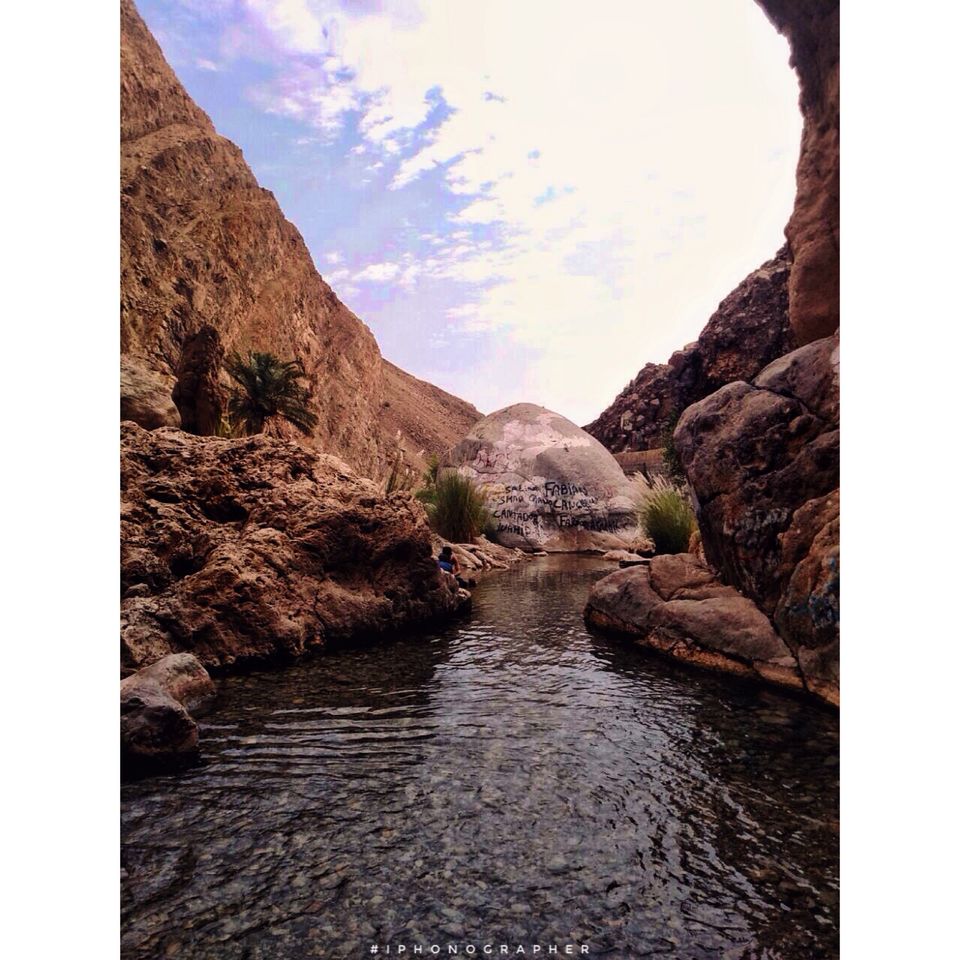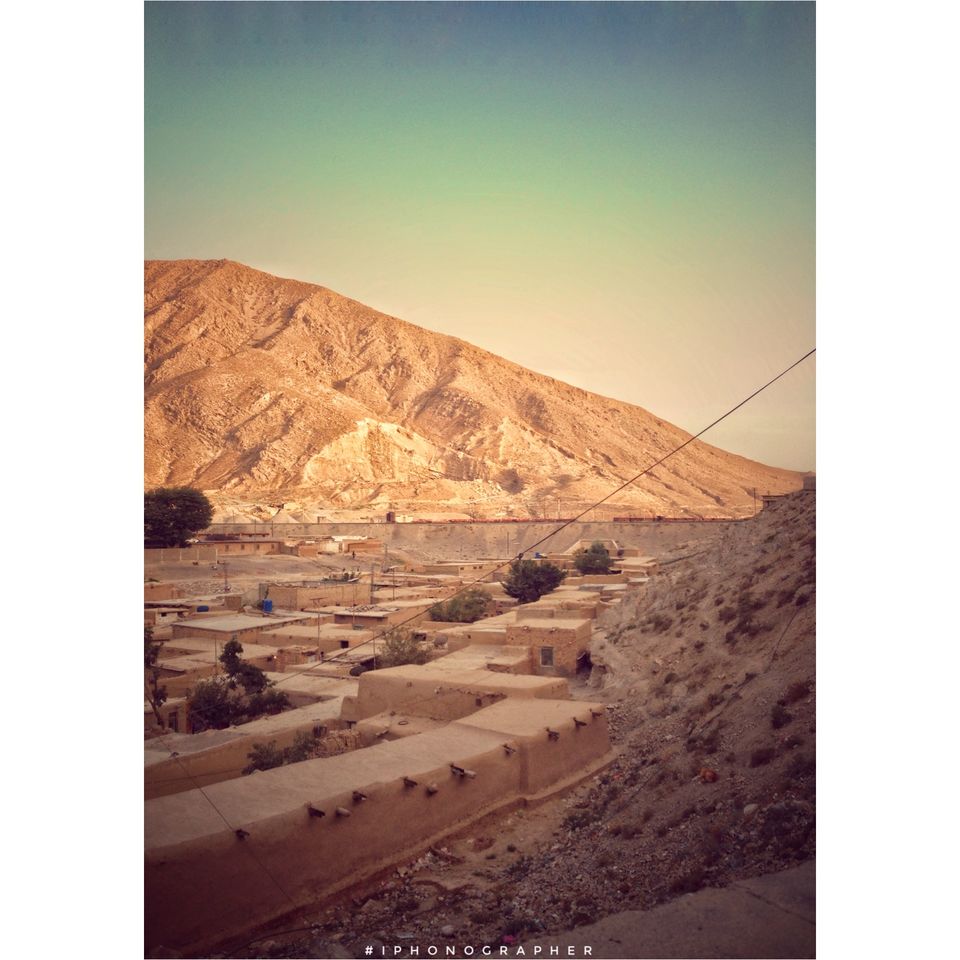 As we started our journey from O-Point towards Our Destination it started raining cats & dogs we have to set our camp in an old shop of a local man we waited there for rain to end but he told us it could even rains for ours here so we were jammed but the view of place in rain was immensely beautiful, sun was going down but it was still raining so we sleep there that night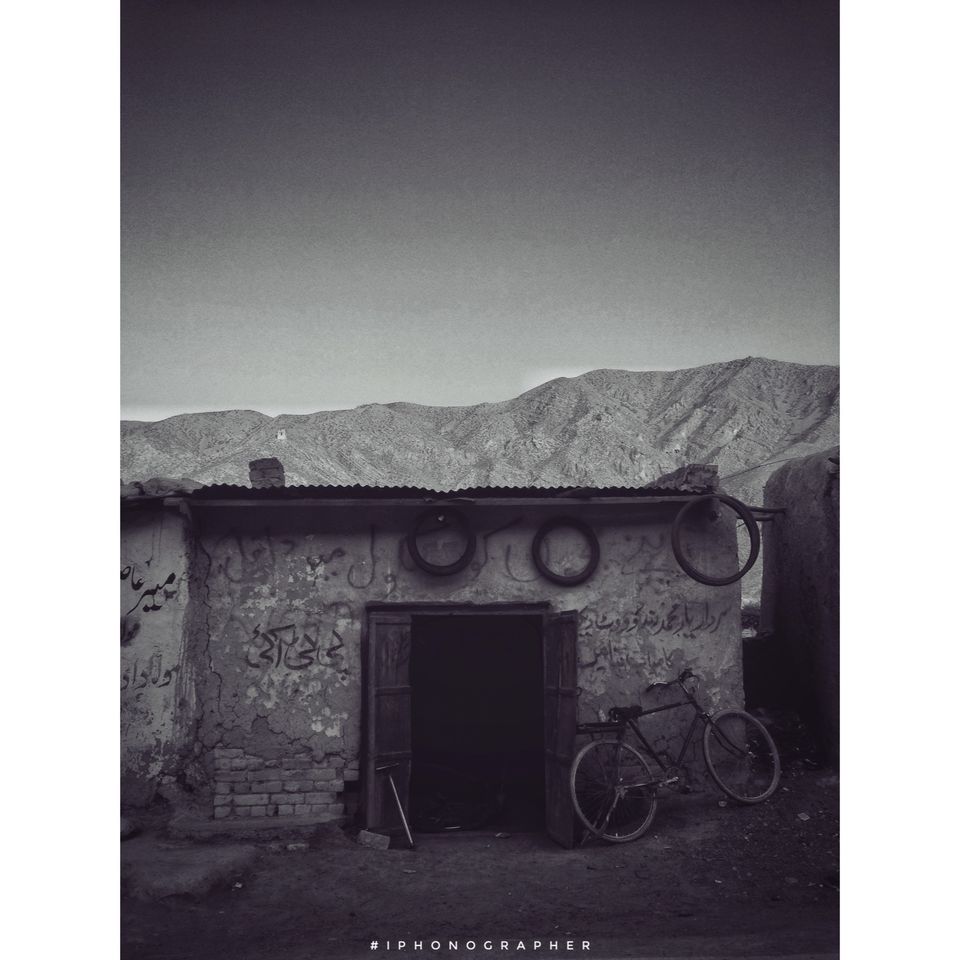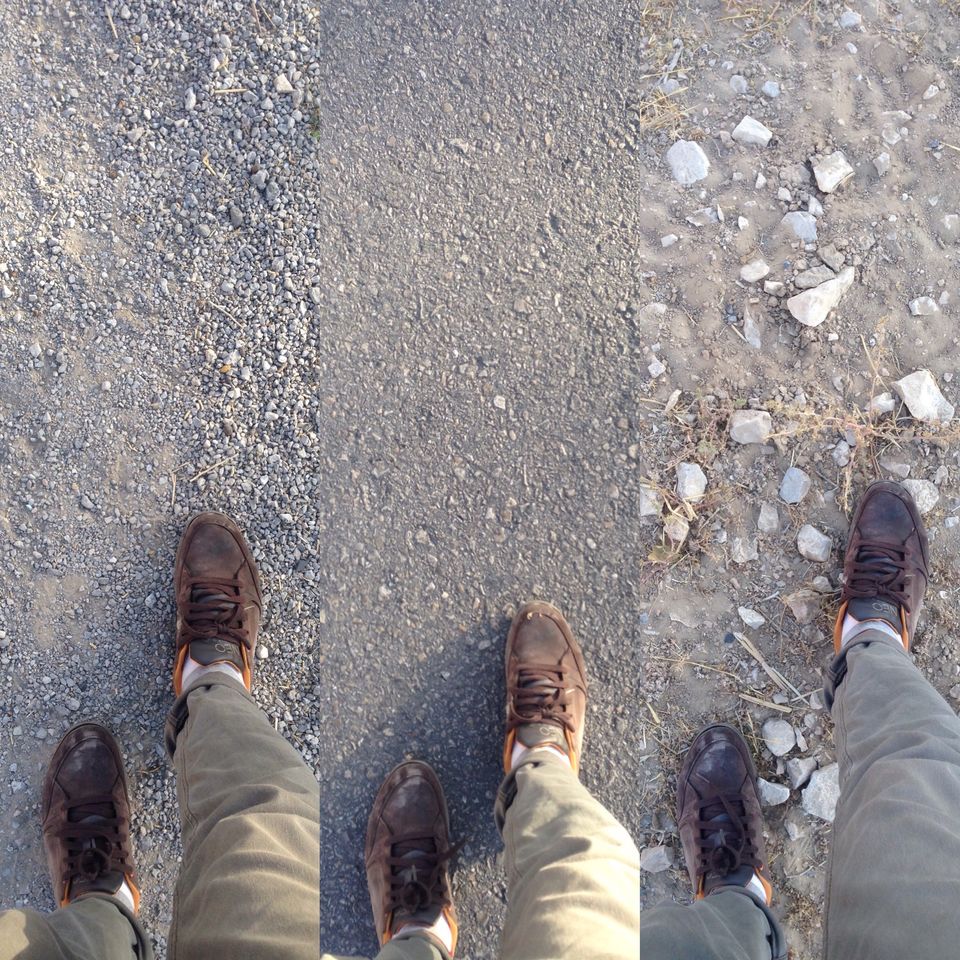 On the morning the weather was good so we started our journey without breakfast and the view was stunning the place which you dont want to leave and stick there forever for viewing you the view i have took image of a photographer who has used drone to capture the beauty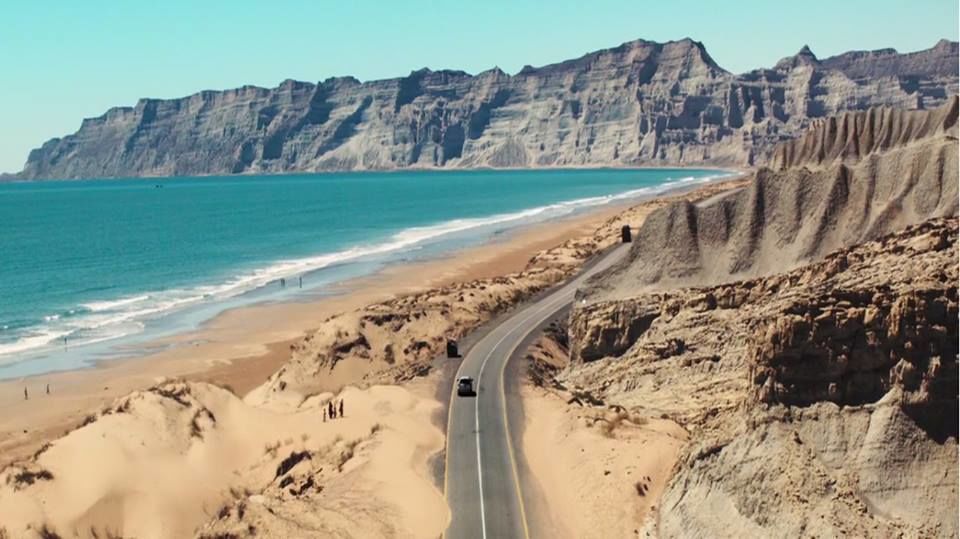 Imagine the view there is breeze striking you right next to you on your left is immense beach and on your right are the mighty mountain ranges which change their color and texture after roughly 10 min of walk. If one wants to enjoy the real beauty of beaches i would say the beaches of Baluchistan, large number of families were visiting the Coastal Highway the Tourism Dept Of Baluchistan is working for the safety and peaceful stay of tourists and families which depicts clearly. one of the family gave us lift as they were going to Gawadar and we asked them to drop us in Hingol National Park.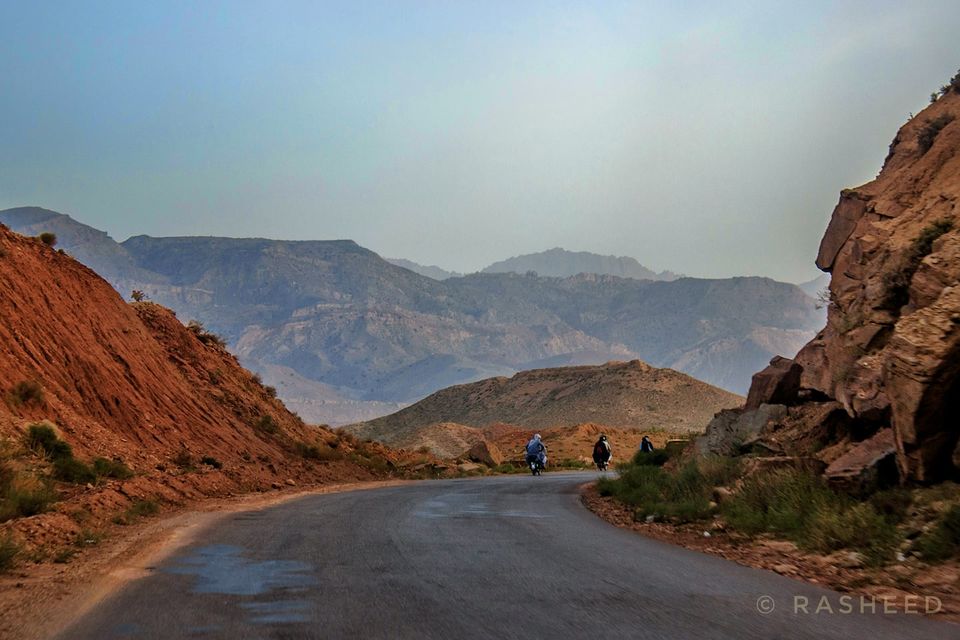 By night we reached our destination the moon light was only source there the real beauty of the place was hidden under the blanket of night we placed our camp and fishing from near by river and cooked our self some delicious meal. the night at that place where you know only you two are here in radius of 50miles made it more thrilling i dont know when i fell sleep but when my eyes open the view was next level we were sleeping in the middle of mountains along a river which was joining the Arabian Sea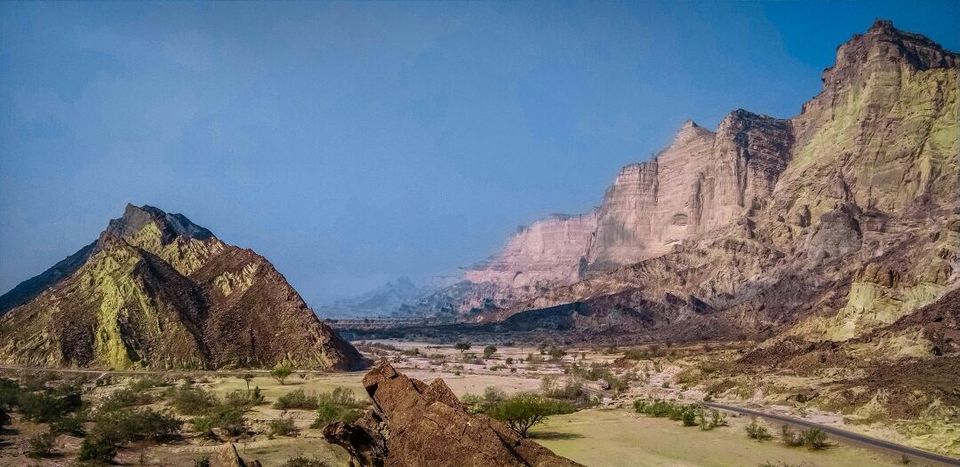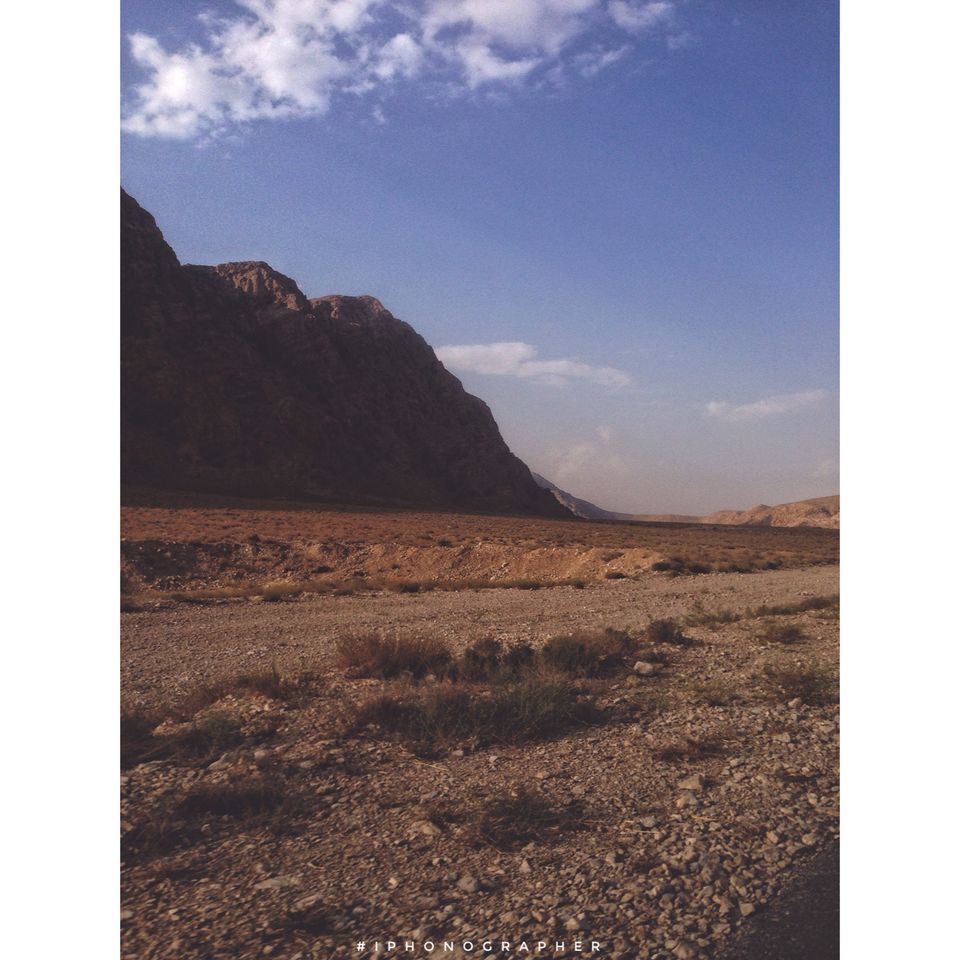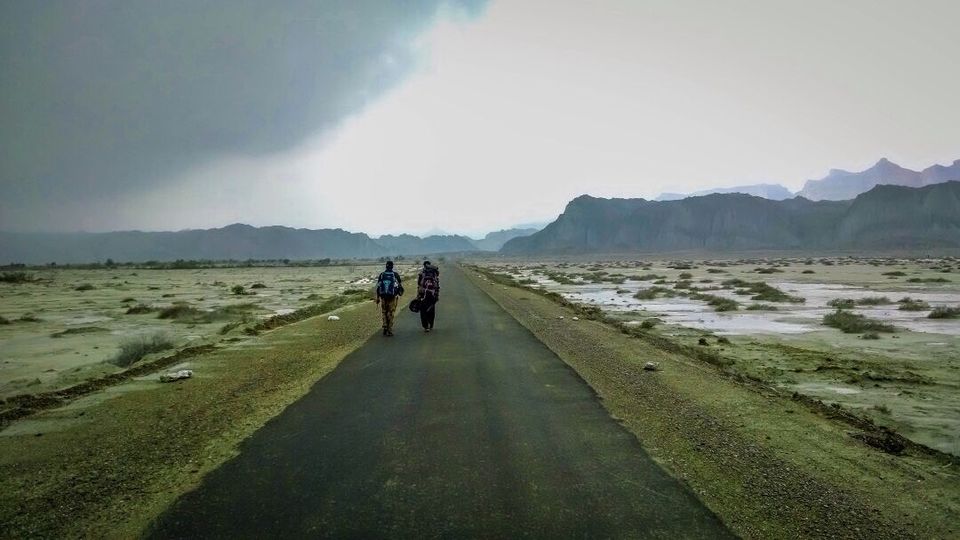 On morning of day 8 we started our journey towards a place which has been one of the most popular tourist site of Pakistan the place about which no one knows how and when it erected protected by the UNESCO Heritage Sites Welfare Dept, We were headed towards Princes Of Hope , unique name na ? well it got its name from famous actress of Hollywood Angelina Jolie during her visit to Pakistan when she admired the beauty of the erected structure in the middle of nowhere. we stayed there for few hours and then came back to our camp site and enjoyed sleep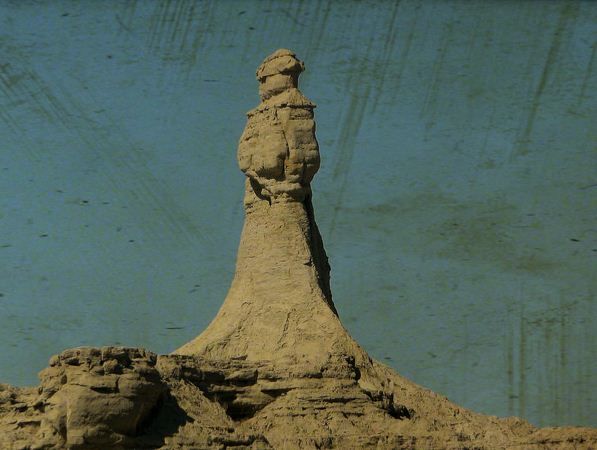 On day 9 we wanted to visit the most Sacred place of Hinduism located in Pakistan and few Km away from us the Hinglaj Devi/Nani Mandir, it is a Hindu temple in Hinglaj, a town on the Makran coast in the Lasbela district of Balochistan, Pakistan, and is the middle of the Hingol National Park. It is one of the Shakti Peethas of the goddess Sati.It is a form of Durga located in a mountain cavern on the banks of the Hingol River. Photography of the temple is not allowed so they our mobiles from us and to show you the picture of temple i have taken help from Internet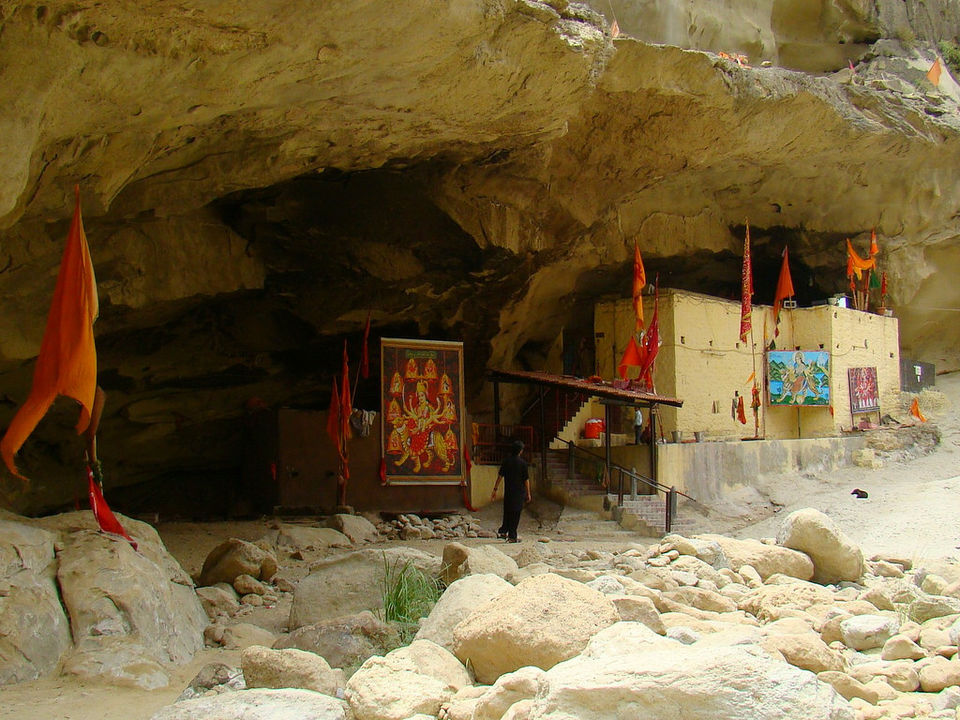 The sound of temple bells is the middle of great canyons of hingol was a moment undesirable, at that time there were few Yaatris present there we had a chat with them they told us the history and importance that mandir and why they travel such a huge distance to offer their prayer there aftehr the lunch we headed toward the beach are and place our camp there and decided to spend night near the beach of Kund Malir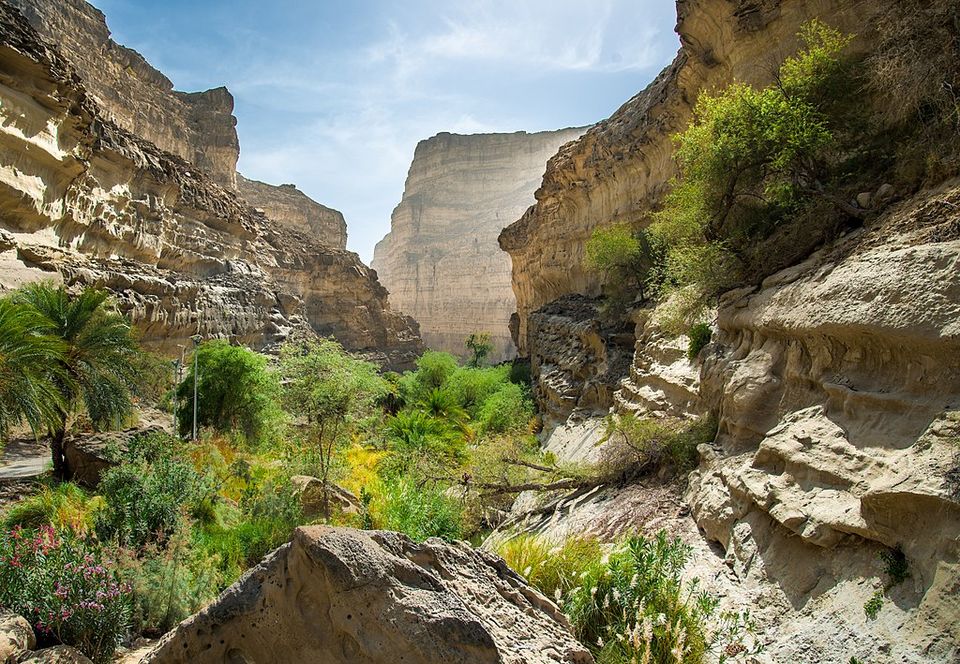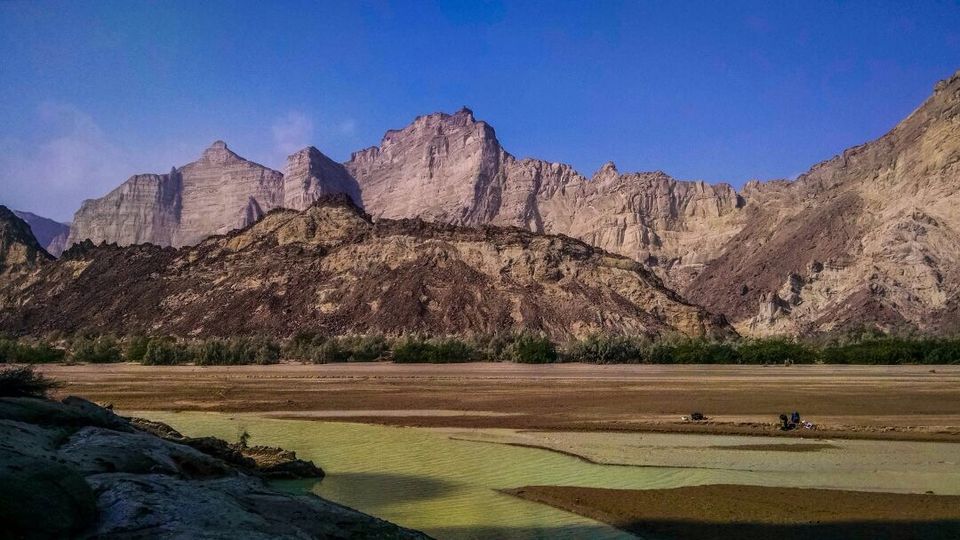 The night we spend at the beach was one of the best nights where ever i have did camping the view of the beach was splendid the sound water was making while hitting the shore the sounds of the puffin and skua was giving relief to our ears and it was acting like a massage to ears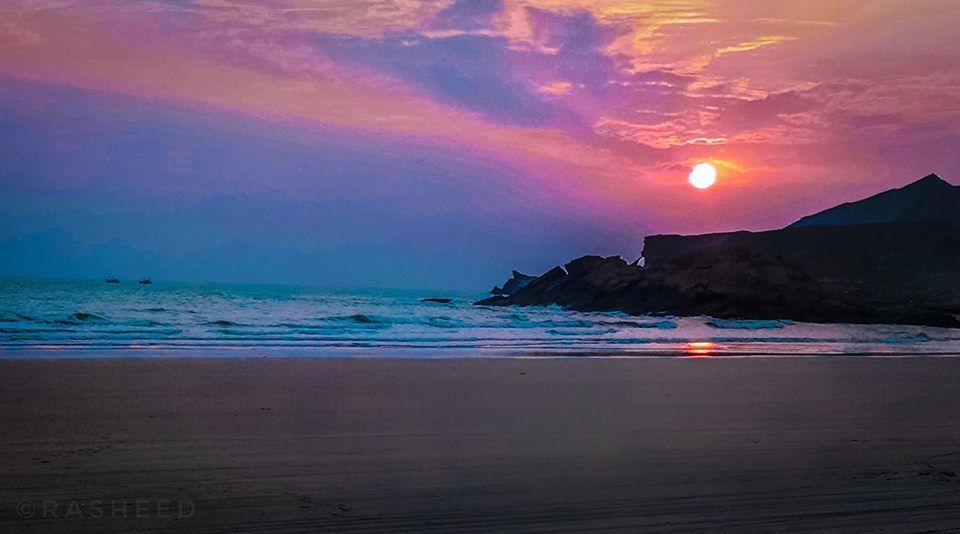 After Spending Noon and eating lunch we left the place and started our journey for quetta the trip was at end and comments from folks were echoing in my mind "Dont go to Baluchistan they kill Punjabis ". "Come on man Baluchistan is nothing except mountains ", "they are tribal people they dont let traveler enter their land","they are illiterate people and they fight without any reason" my mind was going through each comment that my friends has made when i shared i am going to Baluchistan, but look where i am, i am alive they haven't killed me, even they cooked for me, the gave me lift, thats when i promised my self to not to believe others opinion about a place and i ll go and see it my self
As i was going away from the beach i was already missing this place and yes i accomplished the mission which i have set now the main thing was to get some lift , but we have came across 25Km there was not a single vehicle on road and we decided to camp there.
As I wake up in morning there was a truck in my sight and it was stopped there i wake my partner up and we rush towards the truck and when we reached i saw a guy under the truck and he was repairing the truck i said
"bhae jan madad kar den (Brother can we help"
"a jaou yara " (come )
and we had a little chat he repaired the truck we were handling him the tools rasheed was making tea for us it took an hour to start truck and then we had a nice sitting and chatted with the guy his name was Ahmad Lala and he asked us where are we from and where we are going surprisingly that guy was also going to quetta from gawadar and he took us with himself
So at 11th day at 2pm we started our journey carrying a million of memories of tour , mobile batteries dead, scorched lips, hair full with mud, shirts showing the distance we traveled, on the 14th day we reached Quetta Back
PS : Christopher McCandless I Love You:)