This is in continuation of my previous articles, visit the Homepage below for the links in the order of our journey.
As we moved forward one sign board has caught my complete attention. "GATA Loops Starts" I never knew about these loops, as I have never done my basic research before my journey, I was completely unaware of the places here. Every time I travel to a new place, I just go there with zero knowledge about it. I feel it helps me in getting more excited and enjoy the place more as I don't have any expectations about it.
"For my part, I travel not to go anywhere, but to go. I travel for travel's sake. The great affair is to move." – Robert Louis Stevenson
Guess this quote suits me very well.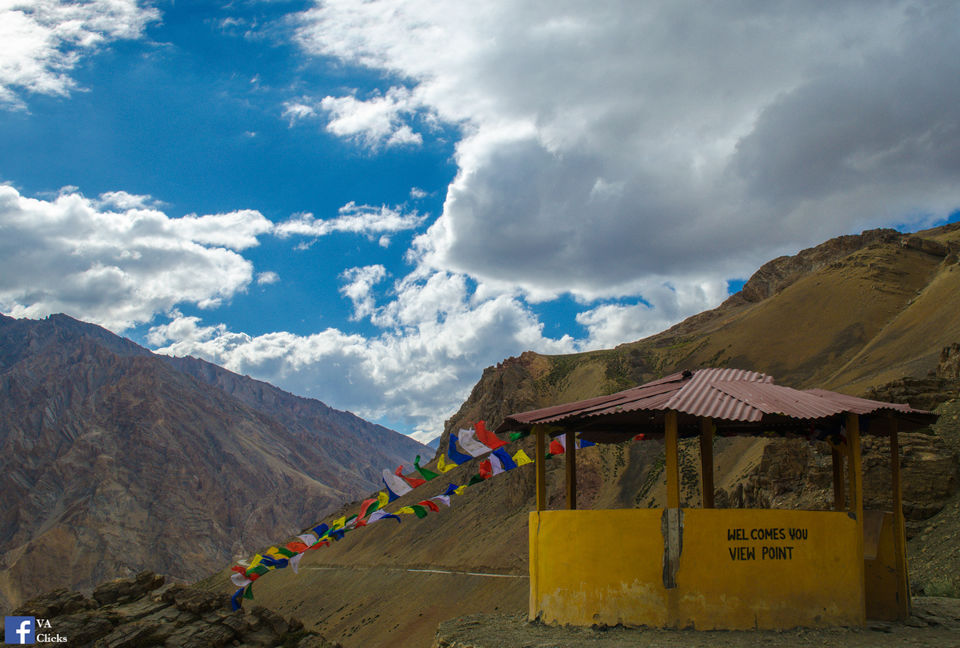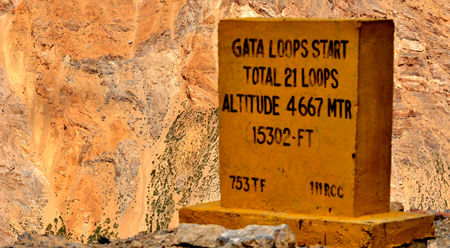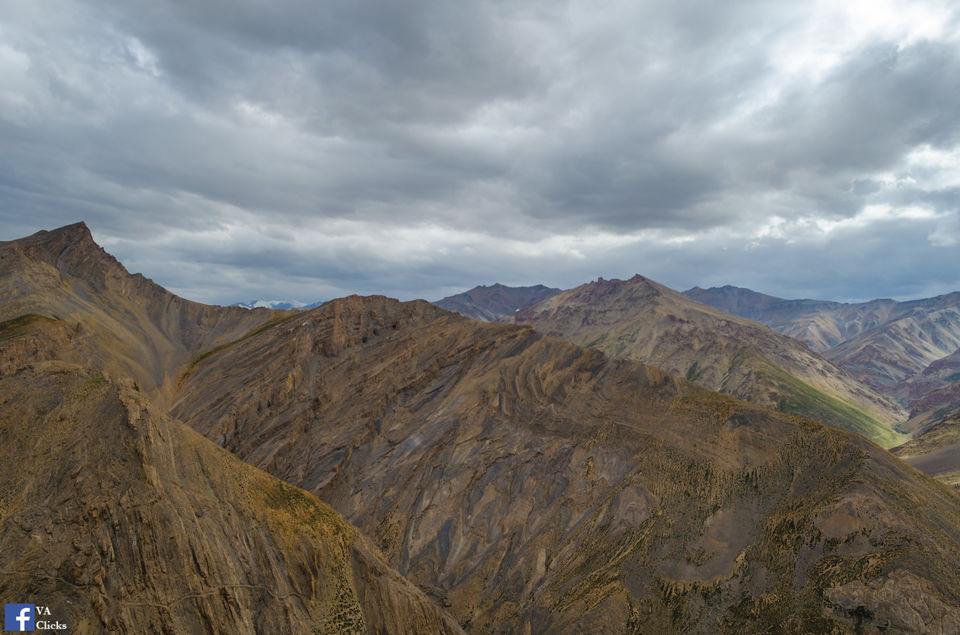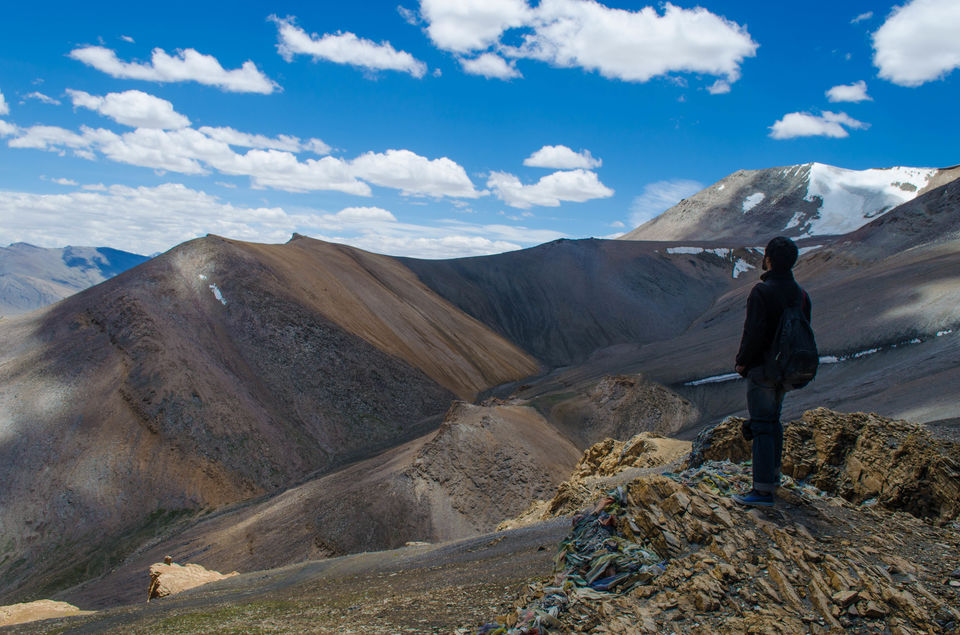 Now coming to the Gata loops, there are about twenty one consecutive curves along the road from Gata Loops, they are very sharp bends, one loop leading to another. Adding to the adventure is its high altitude. Once you get here, you do feel like being at 17,000 feet above sea level. As you travel along the hairpin bends and curves, you feel the adrenaline rush of being challenged by the terrain. Getting to this place is thrilling and getting out of it is a pain in the ass. After going through so much of pain we finally reached a small base camp near Lachulung La. The moment I stopped my bike, I jumped off it, went into one of the hut and fell flat on the bed. The journey till now was very tiring and for one moment I hated the ride, I got light headed. Everything turned white, I couldn't feel my arms or legs and couldn't focus on anything, I was completely lost and now my brain started asking me questions. Can you do this? Why on earth do you take this much of strain to travel these roads? What do you get out of this? Are you not missing the comfy bed back home? There were so many questions and I opened my eyes to stop my thoughts, and get back to where I belong. I see every one of them lying flat beside me. But there were 3 more bikes missing, they must be far behind, we are still around 30km short of Pang which is our night stay location.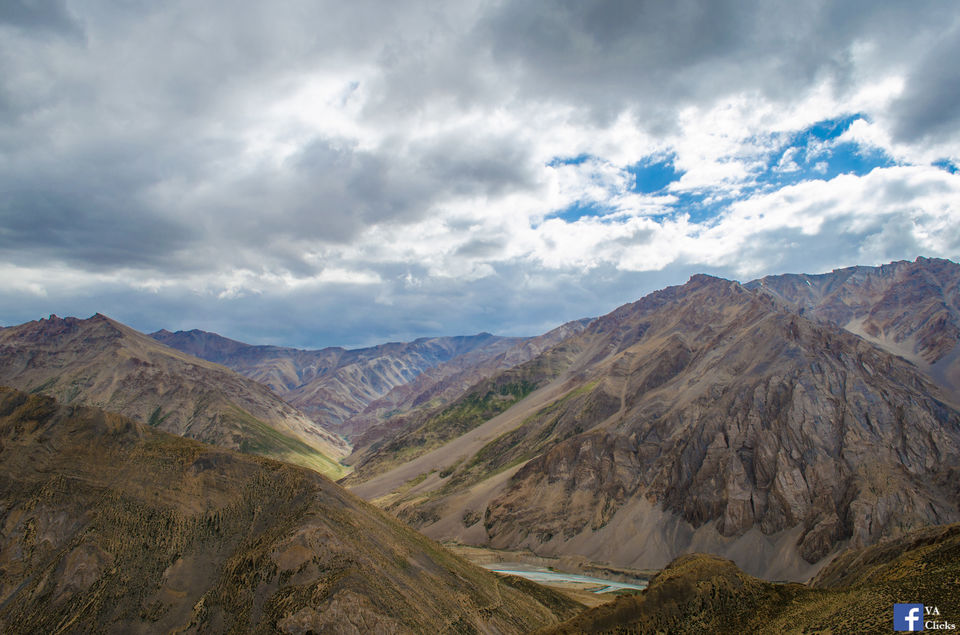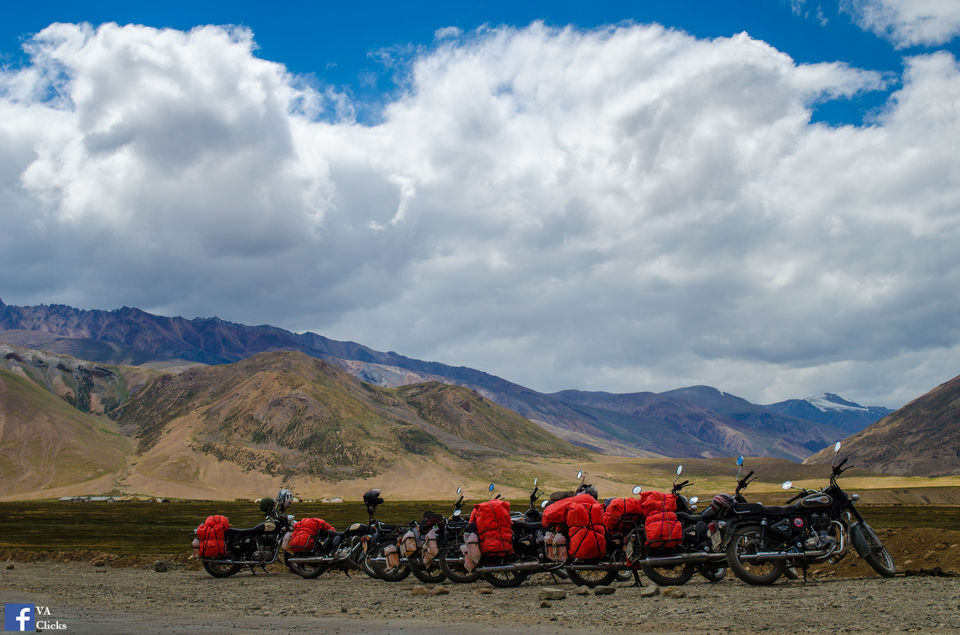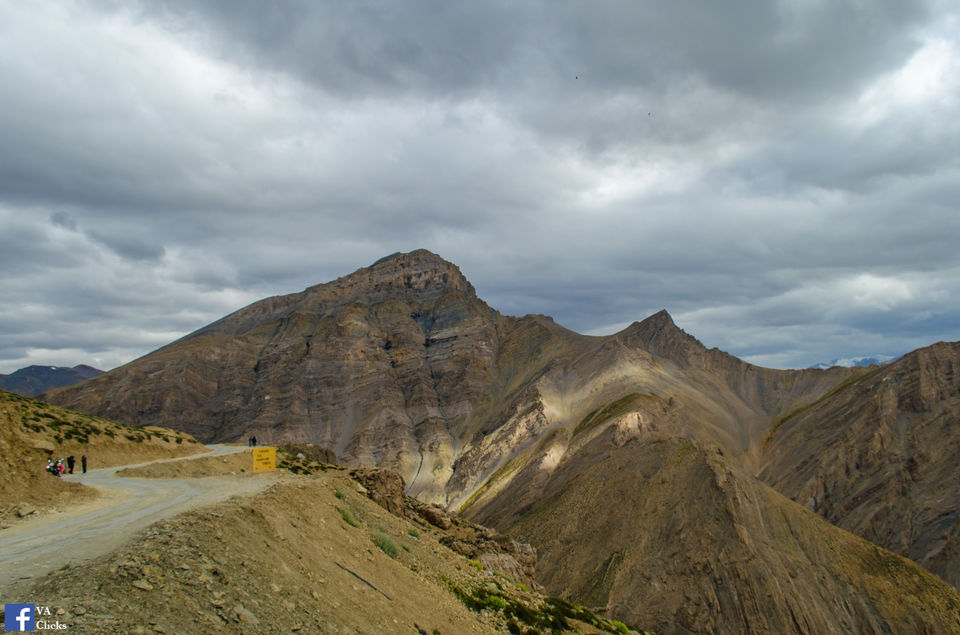 The time was almost 5P.M. and if we want to reach Pang, we have to get going. Once the light fades it would be a difficult task to ride. We decided to wait for another half an hour for the remaining bikes and then take a decision. Everyone started feeling headache, the very first symptom of AMS. This is a camp at about 16,000 feet and I bet you cannot avoid this. The remaining bikes were here and by looking at them one can say they were not in a good condition. Two of them were hit so badly by AMS, they had a bad headache and one of them had vomiting from the past one hour. We decided to stay back here, I thought everyone will be fine by the next morning, but that guess turned out to be completely wrong. Most of them were down with bad headache and few of them were into chitchat.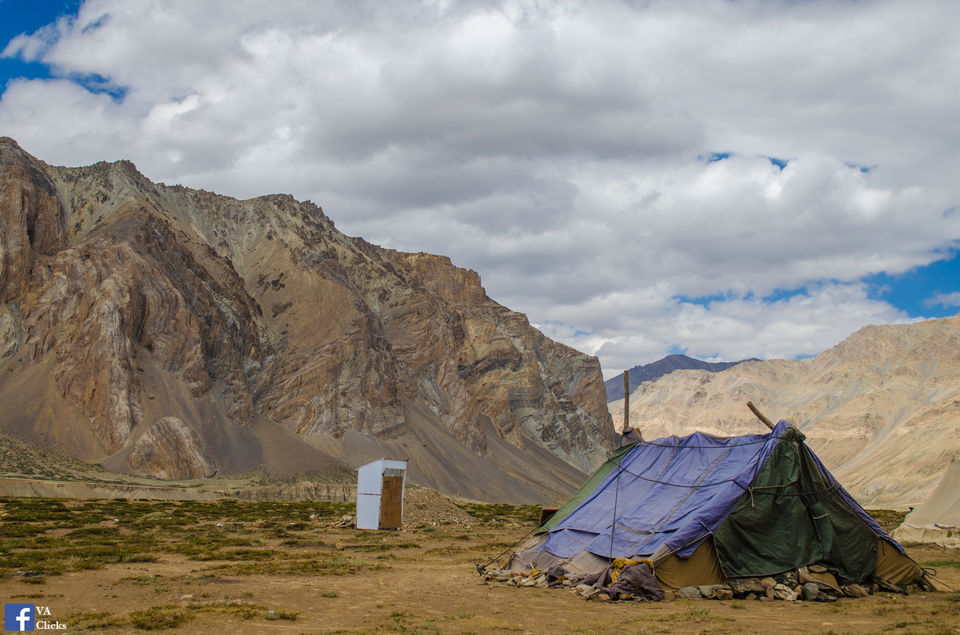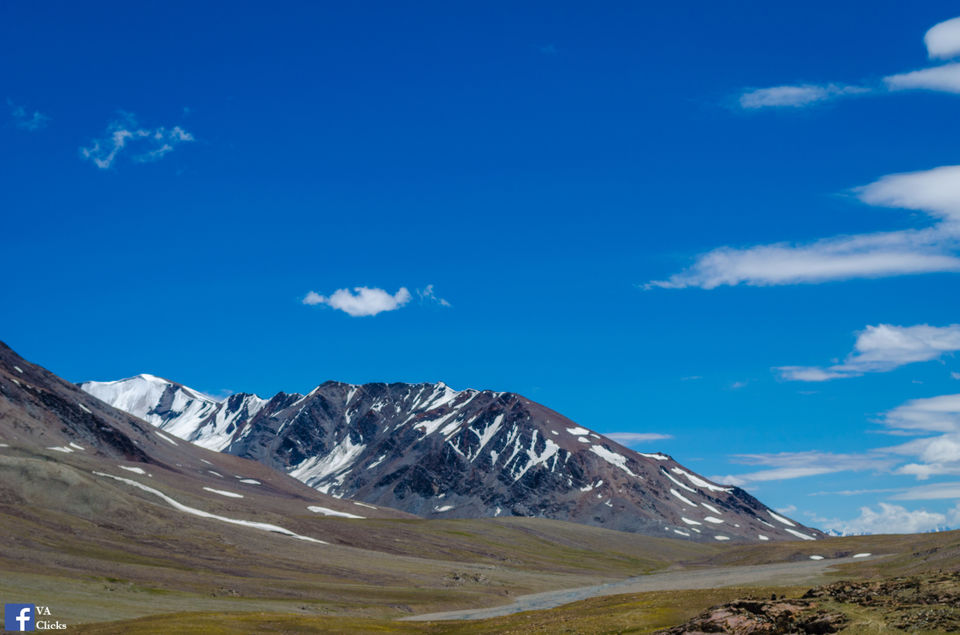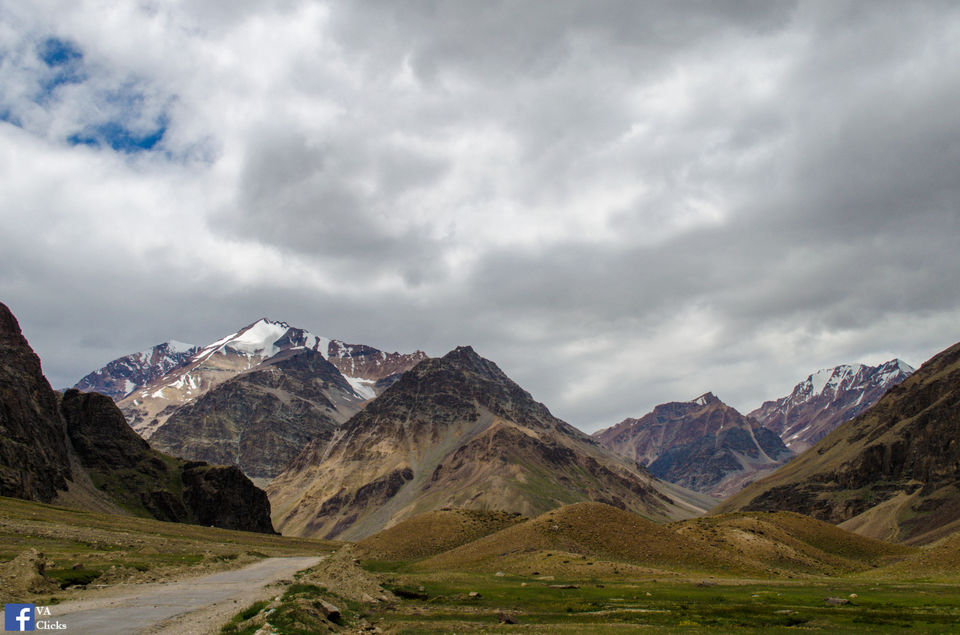 Ghost of Gata Loops
We discussed about the hectic day, and how we are going to complete the next day as we are lagging by around 35km and most of them were hit by AMS. After this we started some gossip and the topic slowly diverted towards ghosts. We were accompanied by a mechanic from manali, he was a local guy and he suddenly asked us a question.
Do you know about Gata Loops? We replied who wouldn't know about Gata Loops even after crossing them with so much of difficulty.
"No not that", Do you know about the ghost?
We were surprised by his question. We answered No, and then we moved closer towards him and asked him about what ghost. Everyone sounded curious and he started telling us the tale of the trucker who died on the Gata loops.
Several years ago, a truck with its two travelers, the driver and a cleaner, crossed Rohtang and moved on its way towards Leh. It was the last truck to cross Rohtang as the pass was closed due to heavy snowfall. They reached till Gata loops and on one of the loops, his truck broke down and came to a complete halt. The driver couldn't fix the vehicle, so they waited for someone to cross, so that they can take the help of them. They waited and waited but no one crossed them by because they were the last vehicle on the route. The driver decided to walk to a nearby village and get some help. But the cleaner was ill and not in a condition to walk. So the driver walked alone for miles until he found a tiny village, there was no mechanic there. It started to snow heavily and became impossible for the driver to get back to the truck. It took several days for the weather to clear and he was stranded in the village all this time. Finally help came from Manali and they all hurried back to Gata Loops, to the spot where the truck broke down only to find the cleaner dead. He was left alone on the road for several days in freezing temperature, in poor health, with no water and food. He eventually died of thirst, hunger and cold. The body of the cleaner was buried at Gata Loops by the villagers, right at the spot where he died. As years passed, people passing through the same destination complained about hearing uncanny noises. Some even said that they saw a young man at this place who requested them to lend him something to eat and drink. The word spread and people were scared of the ghost who begged for water, thinking that it might harm them if they stopped or curse them if they didn't. In order to pacify the ghost, the locals set up a small temple at the spot where he was buried and made offerings of water. Since then, whoever passes by and is aware of the story leaves some water at the temple, as an offering. They even placed a real human skull inside that, don't forget to check it out, when you are on this way.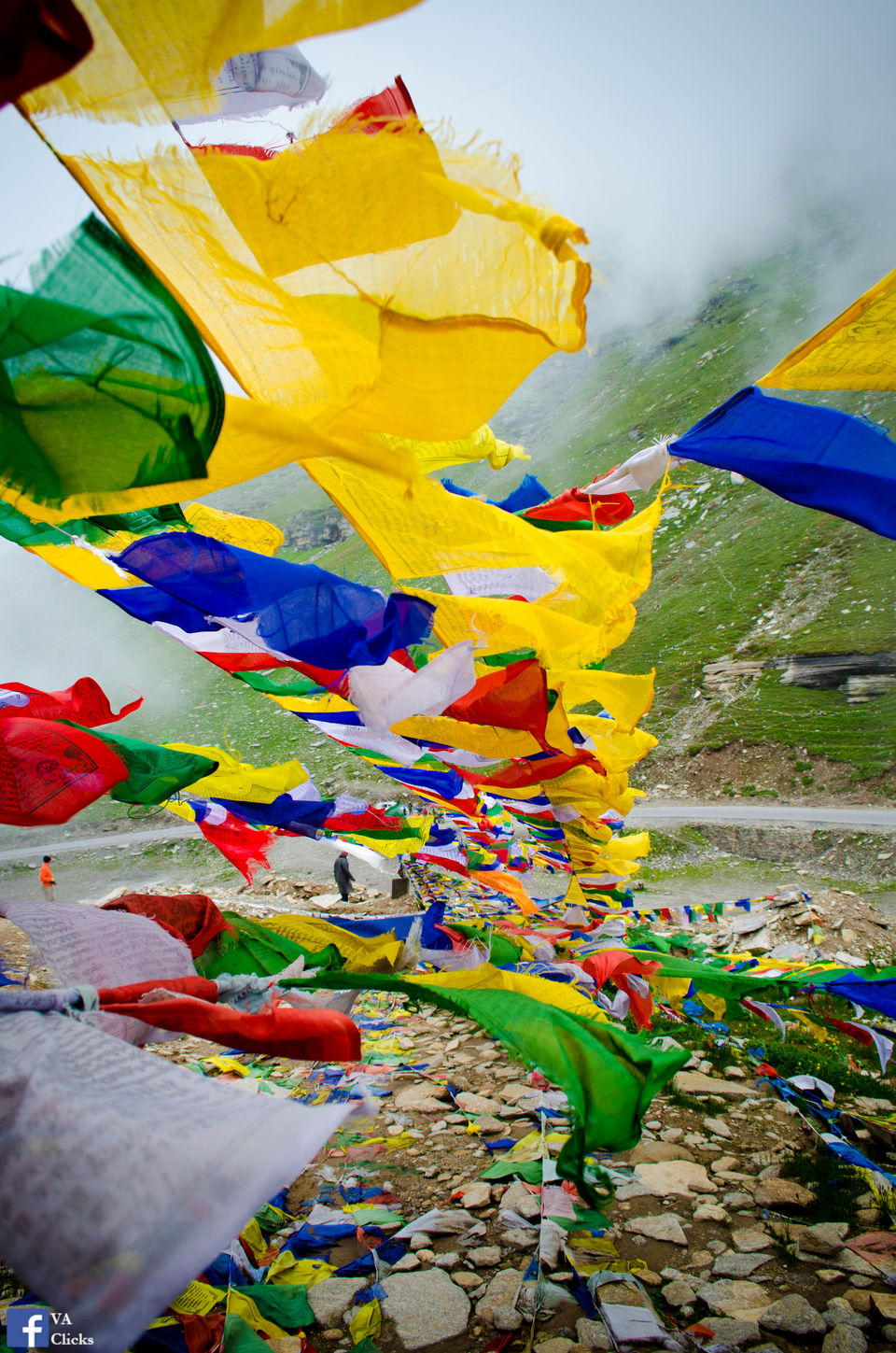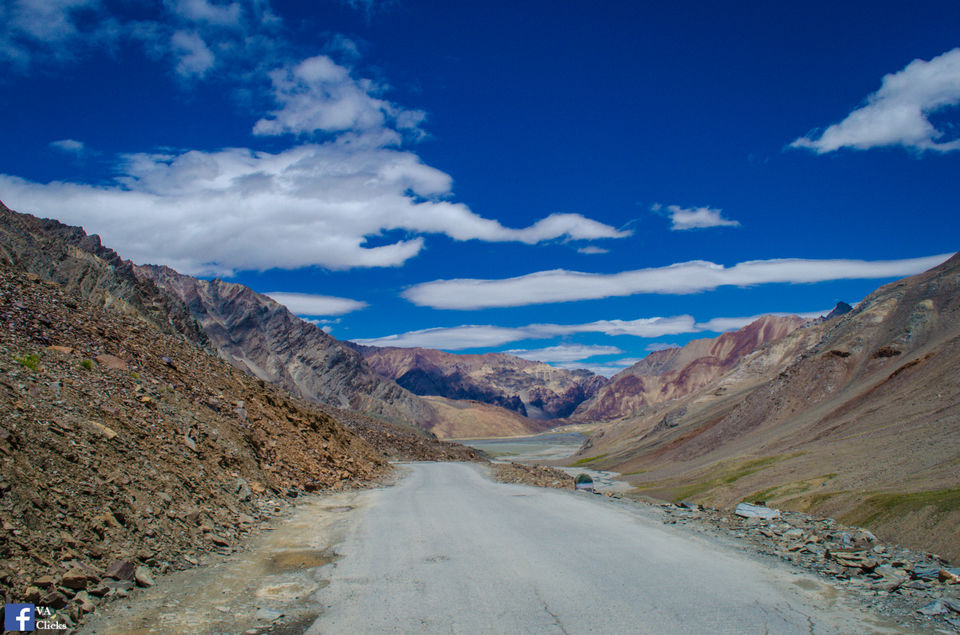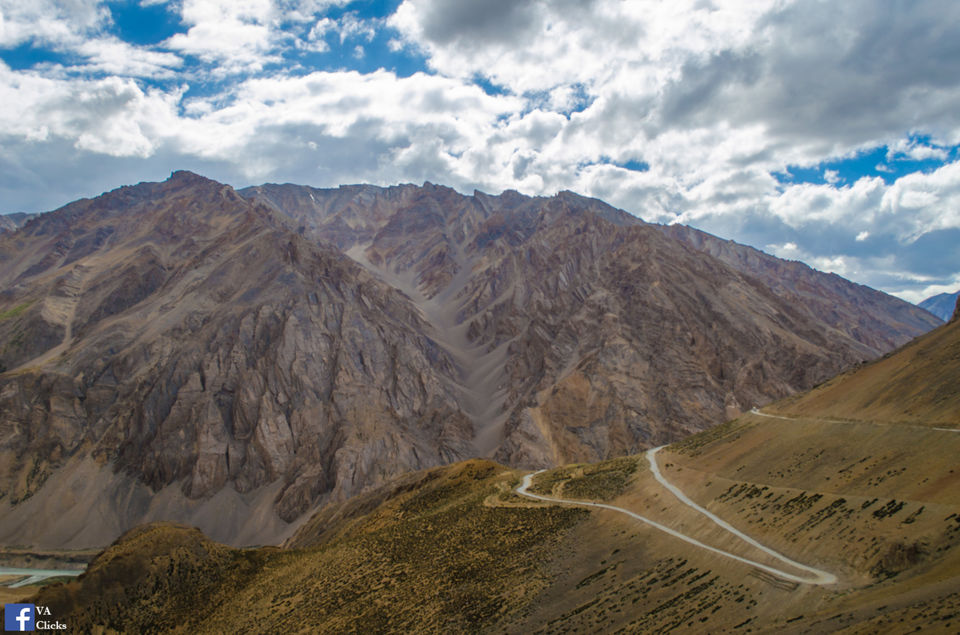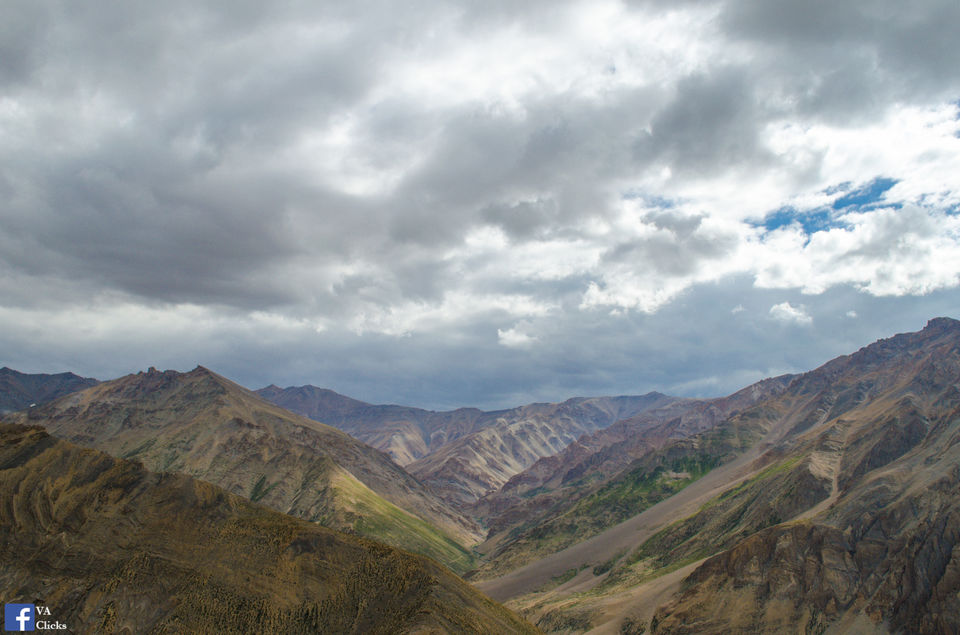 The climate was more horrifying than the ghost stories that night. The tents where we slept were not fully covered and we could feel the cold. Because of high altitudes we couldn't breathe properly, I felt like my head is being hit with a hammer. That was one hell of a night there, the temperature reached below 5 and the cold is making things worse. One by one started getting out of beds from 7A.M. but I don't feel like getting out of bed, I still had a very bad headache, they asked me to get out in the sun, so that I feel better. Finally after so much of struggle getting up I could feel the sun rays on my face. After sipping two cups of coffee I felt much better. Almost all of them were ready in the next one hour, three of them were still in bed and they were the ones who were badly affected by altitude sickness.
#TripotoTakeMeToHampta