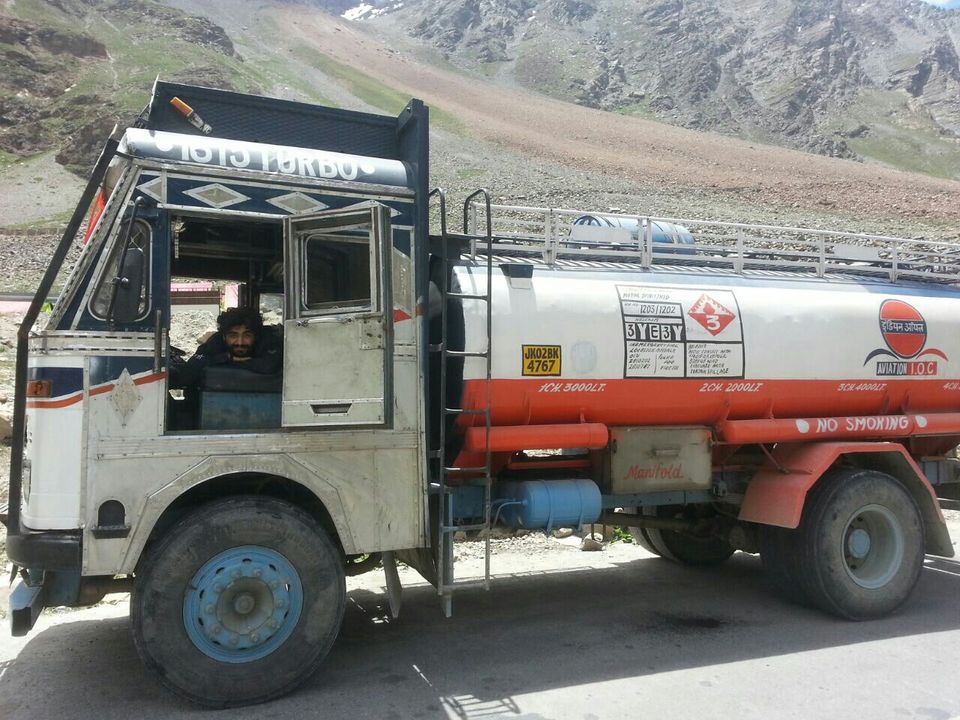 We all have been quoting us as travellers but always ended up being tourists. This time we wanted it to be different.
Leaving a farewell message to everyone, me and my friend, Nipun Sharma left the city Delhi around 11 in the night with less than Rs. 4500 (total). We met at Patel Chowk, took a metro to Samaypur Badli and walked for 20 minutes to G.T. Karnal Road. We started walking on G.T. Karnal Road (showing a thumb) waiting for someone to stop by, focusing on trucks. Yes, Autostop.
We got our first lift within 15 minutes. The truck stopped by and told us he would be going till Panipat. So without wasting any time we agreed to go ahead. The only thing we knew was we wanted to go Himachal, where? we had no clue. He was 48 y.o. and have been driving trucks from last 25 years. Second lift we got was from Panipat to Karnal (starting) , then Karnal (starting) to Karnal (end) and then finally Karnal (end) to Ambala. We shared our thoughts, asked and answered for the whole journey with every one we met. General questions like name, age, hobbies and all. And some insensible questions like "have you ever felt in love?"
It was an amazing thing to know what people think and what they have gone through their life.
We reached Ambala around 4 in the morning and waited at the same spot for around 2 hours and a single vehicle didnt stop by. So we thought to take a break and find a spot to eat something. Finding a petrol pump near by we got sure that we will be able to find something there. We took a biscuit and something to drink. Sat and enjoyed there.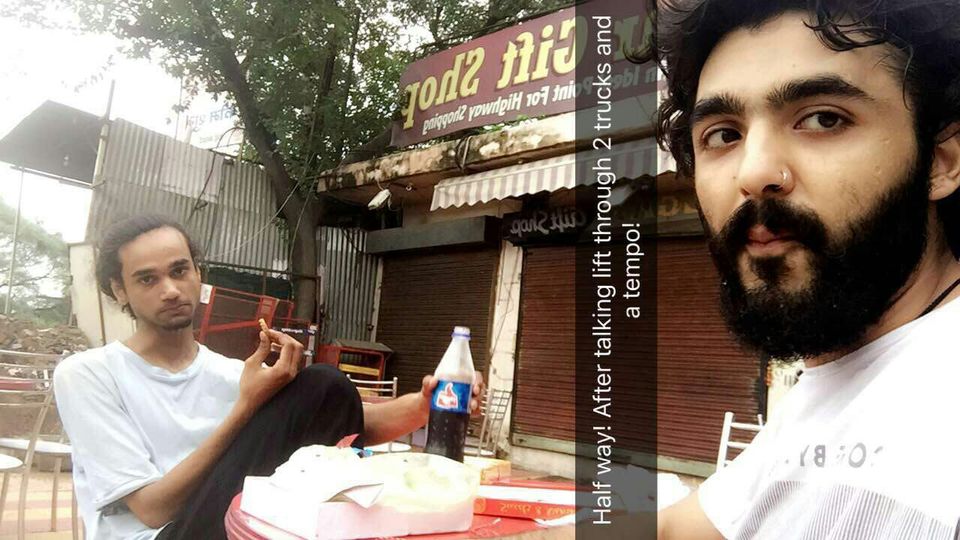 After half an hour break we again started to ask for lifts. We got our first lift soon but for not more than 5 kms. Then second, again for not more than 6-7 kms. We asked the universe for one long lift as we were very tired. And soon we got it. Till Roopnagar end (Punjab-Himachal Border). We now knew we have a long way to go. Started again with asking such general and insensible questions. But this time, this young guy 25 y.o. was not less than any Bollywood actor or Hindi Poet you have seen or heard.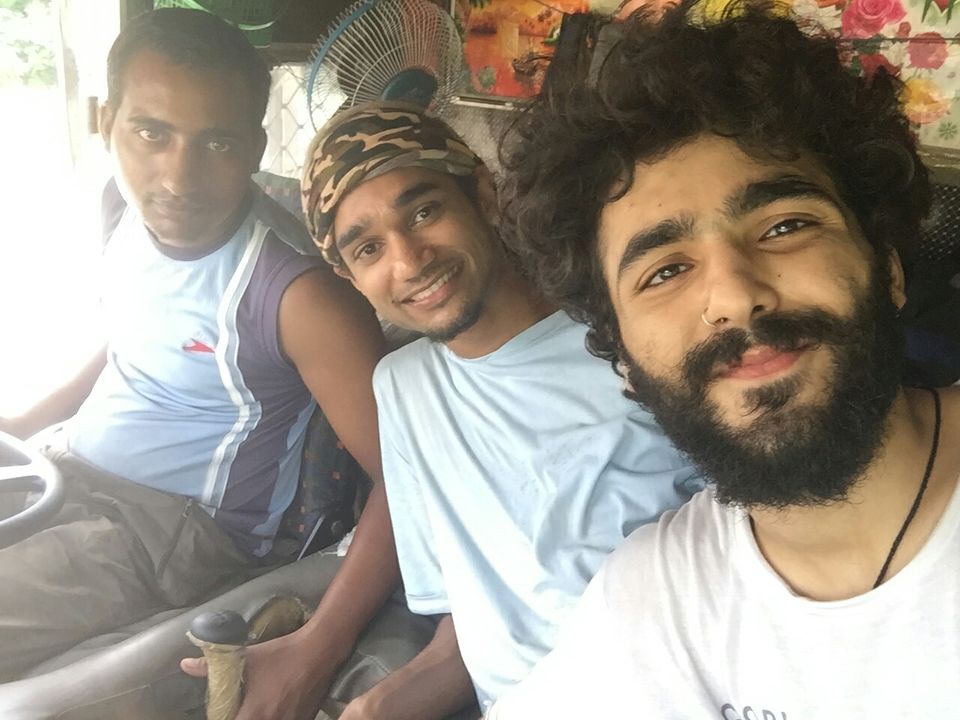 With his instant dialogues and poetry, he amazed us to the core and our hands didn't stop clapping for even a minute. We have never seen such instant poetry. I even remember one of which he said "Maan lia us dil mein kuch nahi, Maan lia is jism mein kuch nahi. Toh chalte hue yun muda na karo, aur jab hum chalde to mud kar yun dekha na karo. Baaton ka kya hai woh toh keh di jati hai. Ikrar toh aankhon se hota, aankhein toh dil mein bas jati hai." But this young wants to be saint. And tells he wants nothing from this universe but just god. We ended on a good note and he dropped at the himachal border.
Waiting for around 10-15 minutes we got our first lift in Himachal. As soon as we sat in the truck, we saw three guys. One driving, one sitting in the middle and the third rolling some shit ;) at the corner. It had been just 5 minutes talking that he increased the volumed "Baby pull me CLOSER". Yes, even we were shocked to listen it in a truck. It had been just 20 minutes that the truck we had been in turned into aome club with all edm music. Take a look at these three Himachal dudes.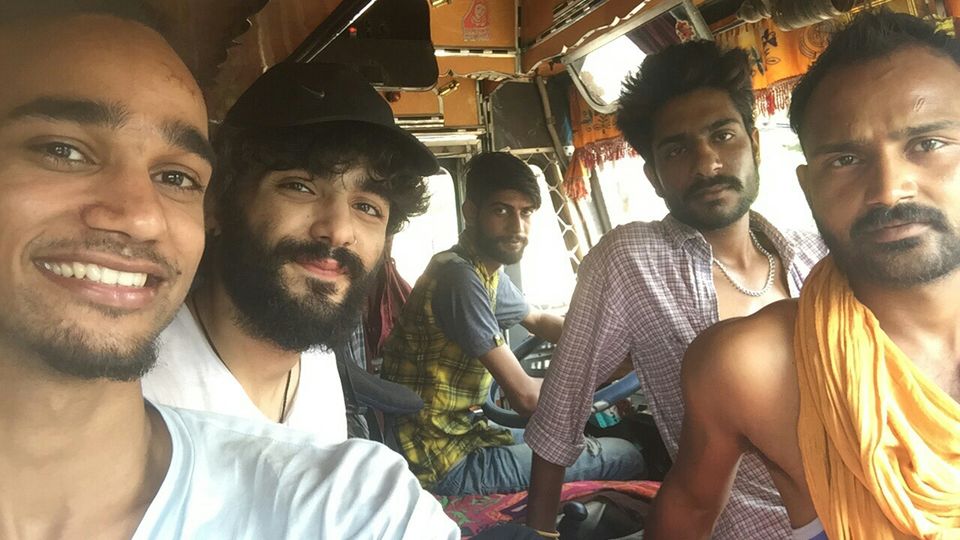 We took two stops in between and they finally dropped us at Bilaspur. We were so happy to see ourselves in Himachal. But we knew this was just the second day or actually first day as we started in night. We thought to have lunch as it was already around 1 or 2. We sat at place ordered a thali which was of just rs. 60 per person and exactly the same we eat at our homes.
Finishing we the food we started to walk by and started asking for lifts. After a while a truck stopped by and dropped us till Kullu. It got night while reaching Kullu so he offered us to sleep with him. It was the first time we slept in a truck. My friend slept in the truck and i slept on the roof while the driver slept in the back of the truck.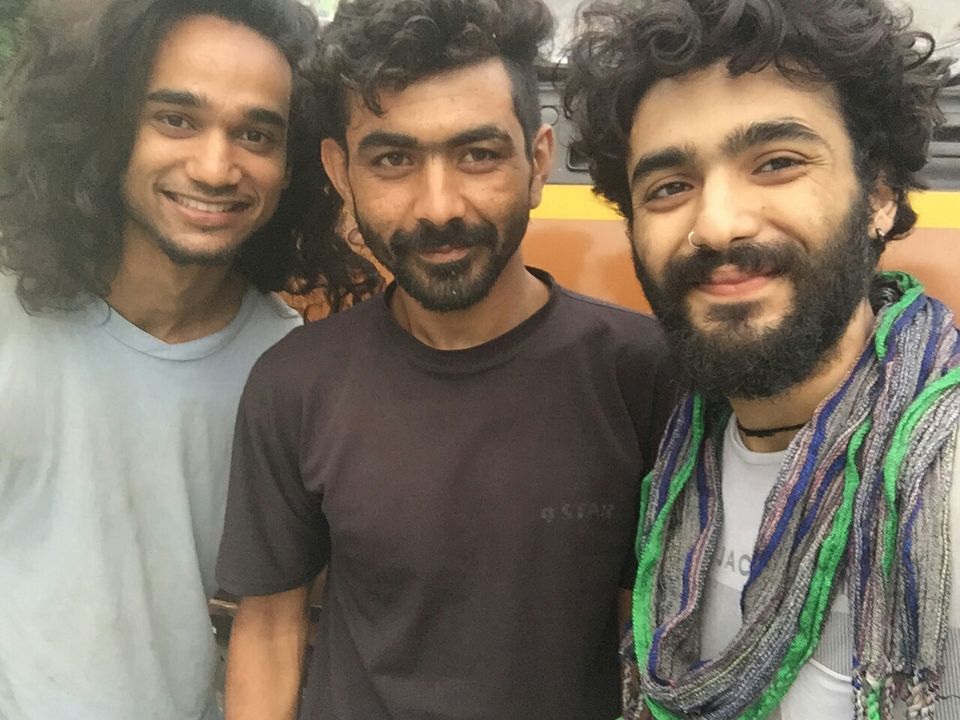 He was one of the most humble person we met on our whole journey. And also happy and cheerful. But no, you cant overtake him while he's driving.
The next morning we washed our clothes at the banks of river and started our journey to Manali. With 4-5 stoppage and lifts we finally reached Manali (Mall Road). Walking around we went to Old Manali and started askin everyone where we could camp. Following everyone's direction we went through a jungle and finally found a broken (under construction) house. And finally agreed to stay in that.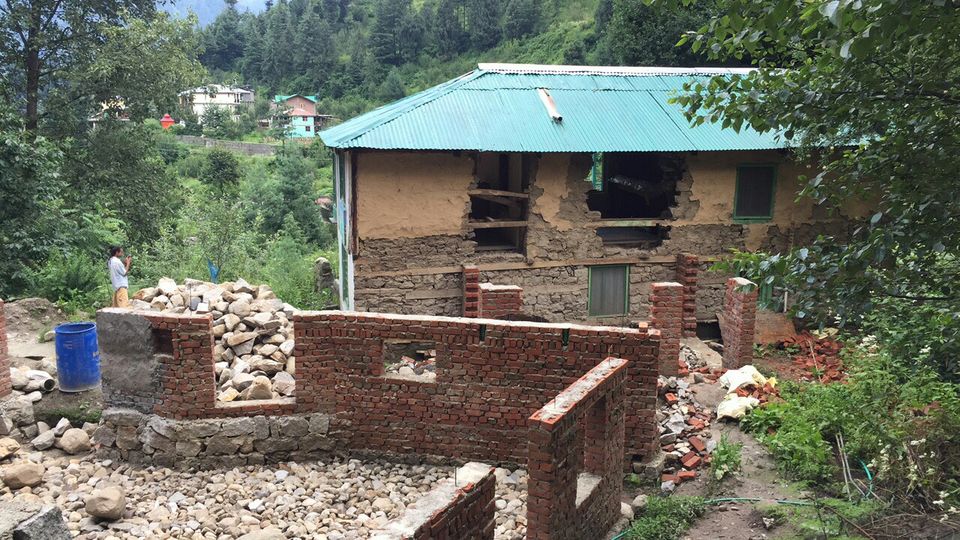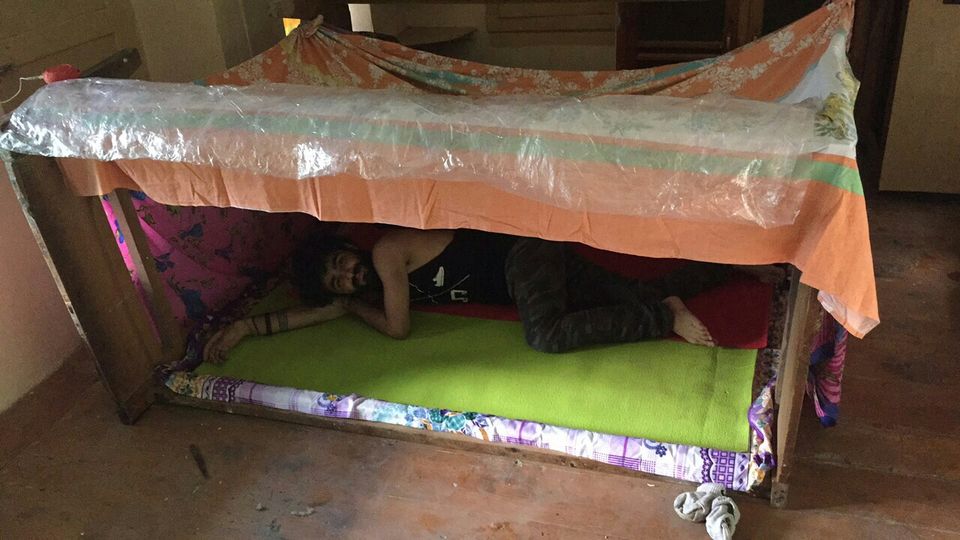 We made our beds in the house. Lighted some candles and were ready to stay in the house. This house was just next to Rockway Camp (where we had our dinner).
Spending night there, we planned to go Manikaran next morning while packing our stuff. As we were walking down towards the Mall Road. A car stopped by and asked for Leh-Ladakh. To which I said no instantly. But it our changed our minds from Manikaran to Leh afterwards. We changed our route towards Rohtang Pass, had food and started to ask for lifts again.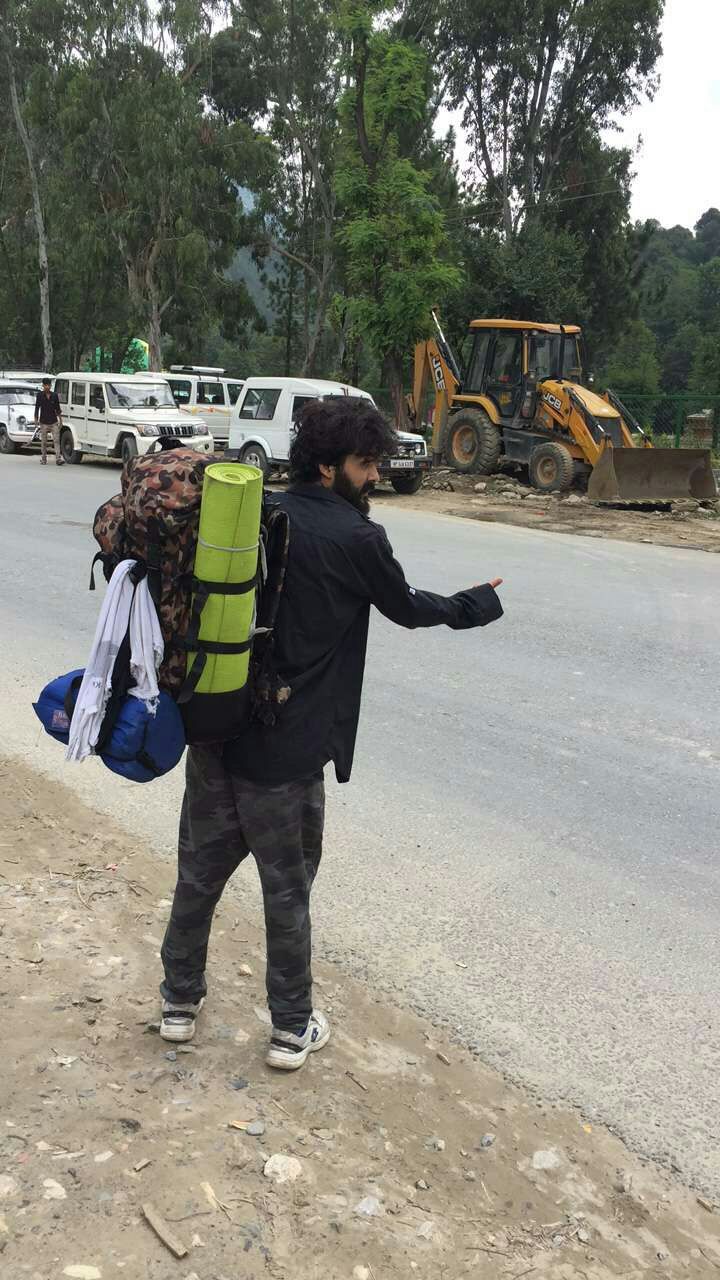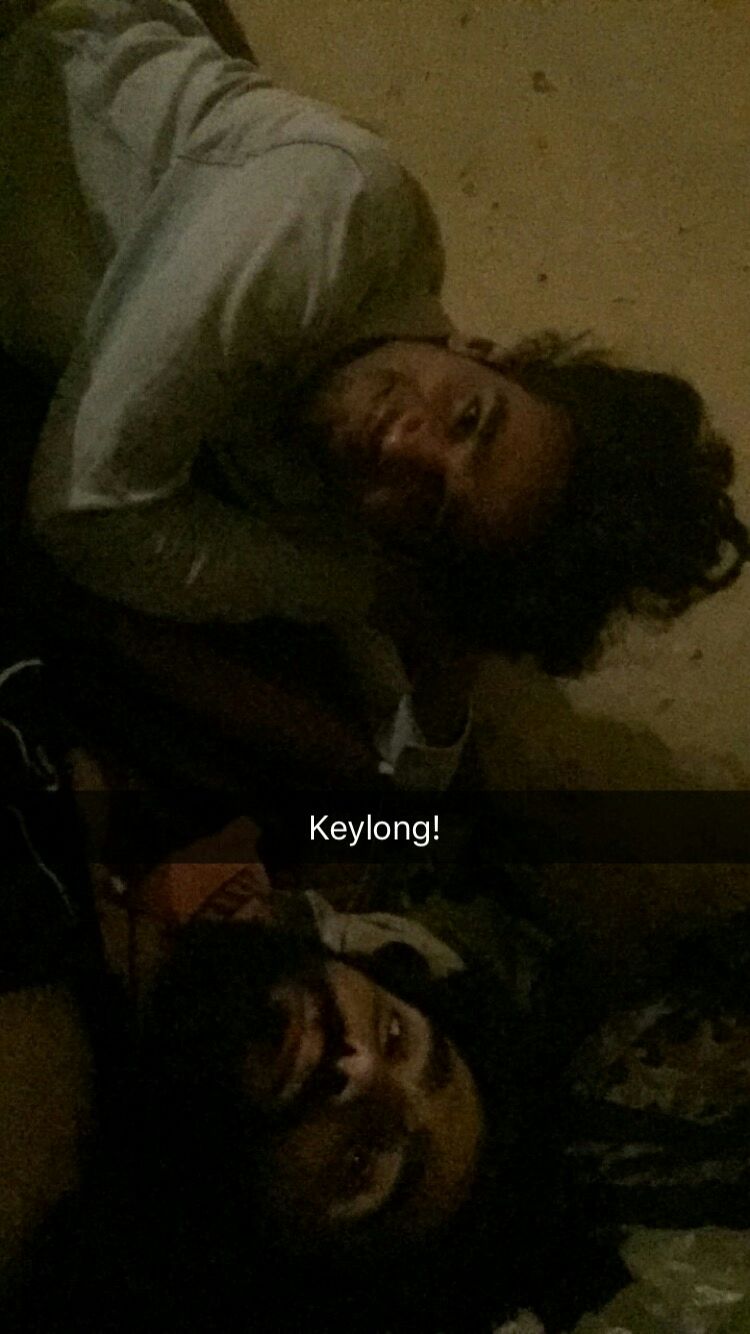 It took us one whole day to reach Keylong. We got tired as hell. And thought it was a bad decision to go for Leh. We spent our night at Keylong taking a home stay for Rs.100.
Next day we decided to take either direct lift to Manali or Leh. Whichever comes first.
After 2 hours. We got our lift to Leh. Taking stops in between and having dinner and spending the night slepping again in truck at Pang we reached next afternoon to Leh around 1 pm.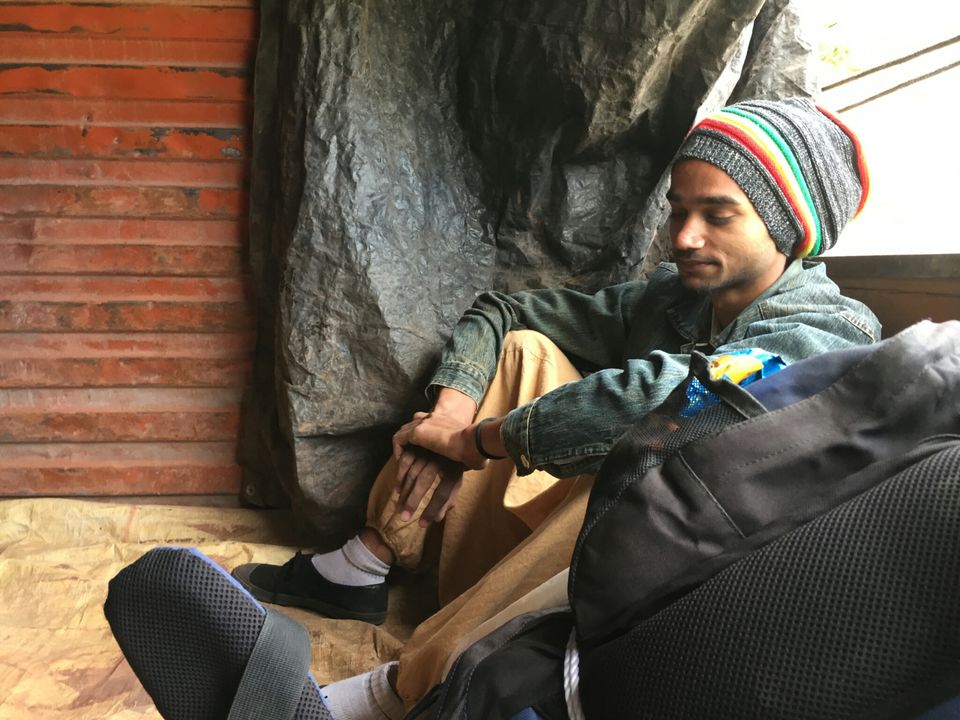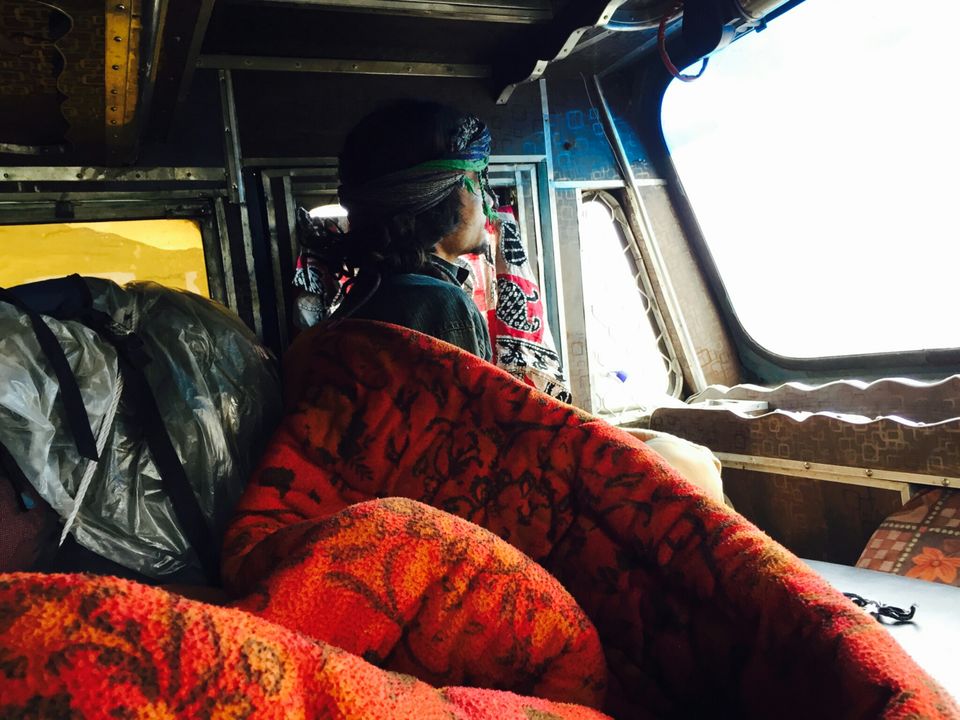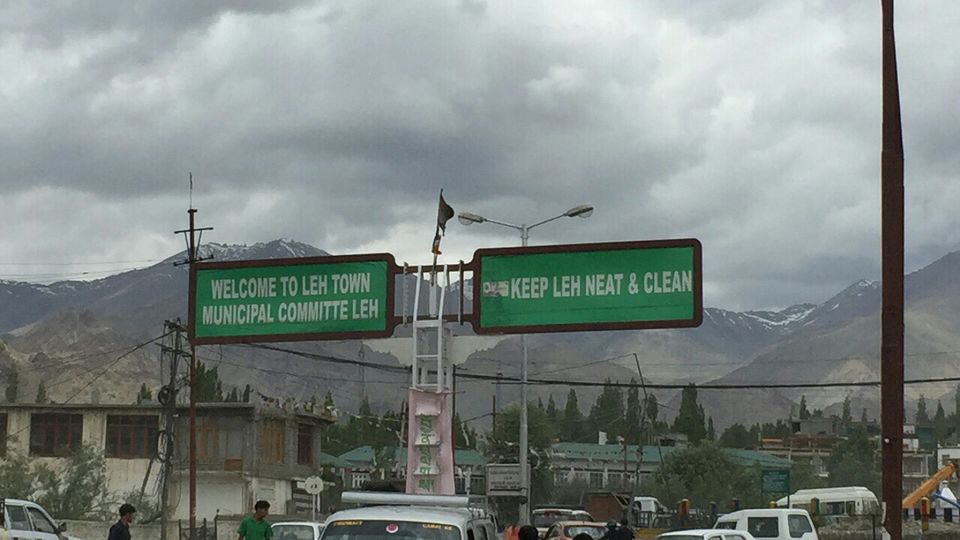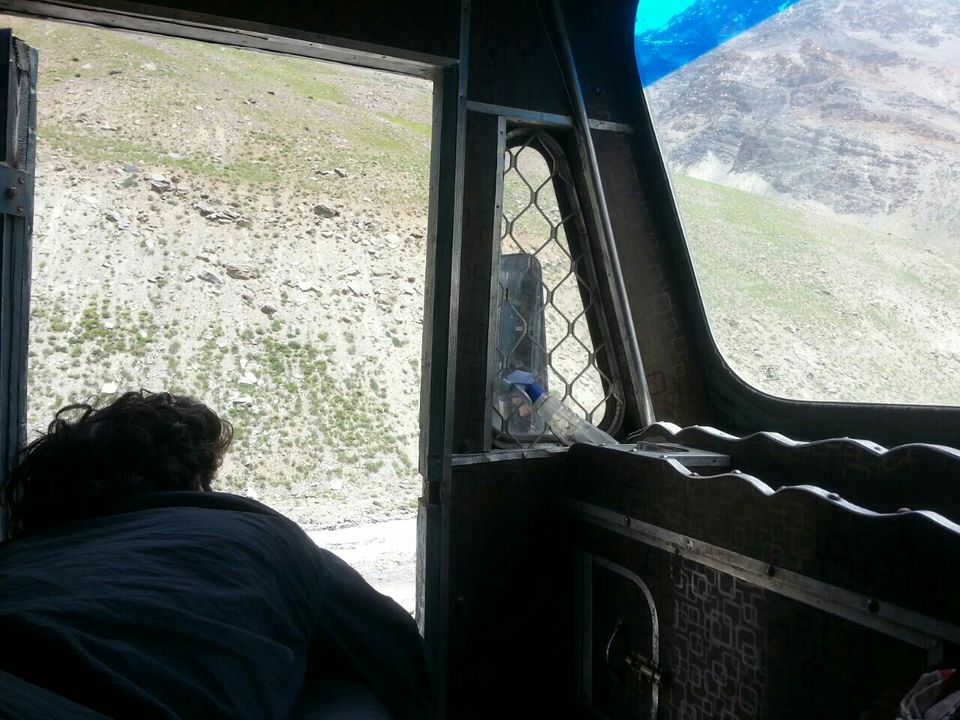 We kept our bags at a Gurdwara, had food there, took a bath and went out to explore the markets and gompas. Bought some gifts though. And decided to leave in night only. It had been just 6 hours we got into Leh, and we decided to head back.
Asking for lifts, we first got lift from Army truck. And then after an hour we got a lift back towards Manali by a truck carrying fuel (diesel).
We stayed the night with them before Pang. And started journey early in moring around 4-5. We had reached Manali max by 10 in the night. But due to a blockage at Rohtang Pass we had to stay night there again in truck. Next morning as there was no sign of clearance, me and my friend decided to go by foot.
Trekking down with heavy weights at our back. We went through mountains and mountains covering around 35-40 kms. It was just 12 kms left when we finally got our lift to Manali by a car.
Reaching back Manali around 4 we walked back to our broken home. And decided to spend night there.
This night wasnt the usual one. We faced some paranormal activity that night like sudden blinking of candles and voices and air coming through walls. Though it didn't harm us in any way. And we only had one thing in our mind, 'we just need to spend the night' next day we got up at 5 in mornin, packed and left as quickly as possible towards Delhi.
The whole trip was of 10 days and it had cost us for not more than Rs 4500 for two. That means less than 2250 for one.