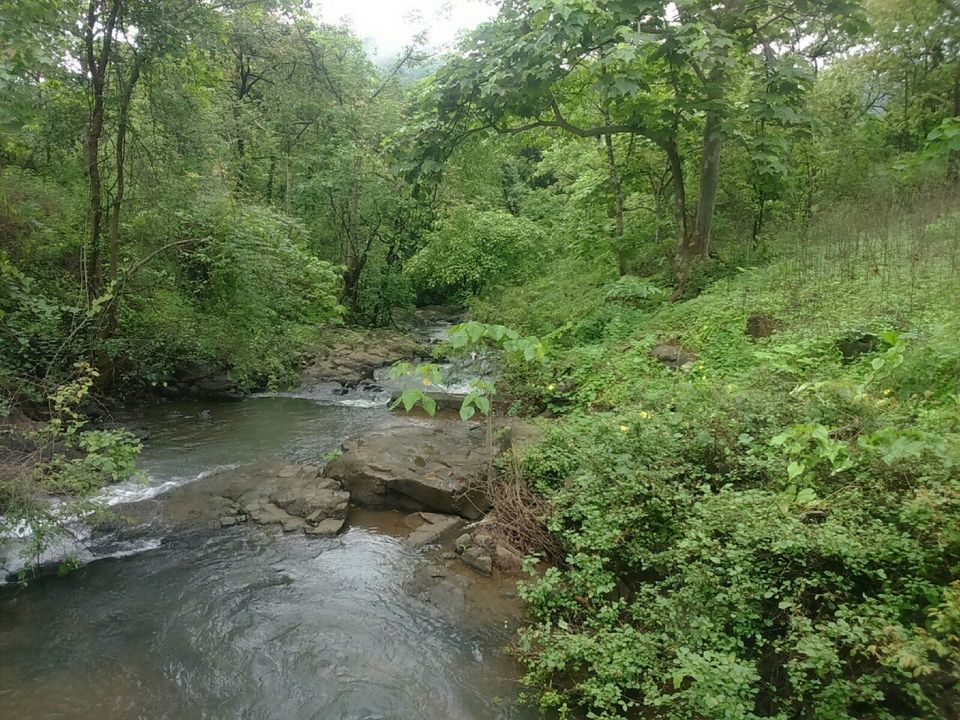 It was almost July end when me and my friends decided to discover Karnala fort. we were excited as this was our first trek. All geared up with snacks and water we set out to reach Karnala. We took a train to Panvel at around 7.00 am that costed me 30₹ for a return ticket. We reached Panvel in an hour . As we had zero idea about how to reach Karnala, we decided to take An S.T( State transport) bus .
we asked a rickshawala to drop us down at Panvel S.T depot. That rickshaw ride costed us 10₹ each as it was a sharing rickshaw. we reached S.T depot at around 9 and then our hunt for searching buses that would drop us to Karnala began. A bus conductor told us to take a local S.T bus . we immediately started searching for a local bus and climbed in it for our destination.The S.T fare for Karnala was as cheap as 14₹ for each person in comparison to "Tumtum" or " rickshaw " that would cost us minimum 50₹ each. we reached at Karnala base at around 10.30am and took a entry ticket that ranges between 25₹ to 35₹ ( I can't recollect the exact amount :P).
It was a cloudy day . As it was our first trek we were both excited as well as nervous. At entrance , a guard told us to be cautious as a leopard was spotted in near by areas. We were not sure if it was really safe for us. After discussing for sometime, we were like " Jo Hoga Dekha jayega" and started climbing . There were two routes to Karnala fort. We asked a passer by which one was the hardest and decided to take up the difficult route. As we started moving towards we were welcomed by sweet chirping of various birds. Different and unusual birds were spotted. There were hut like structures where we decided to rest for sometime and click some pictures :P.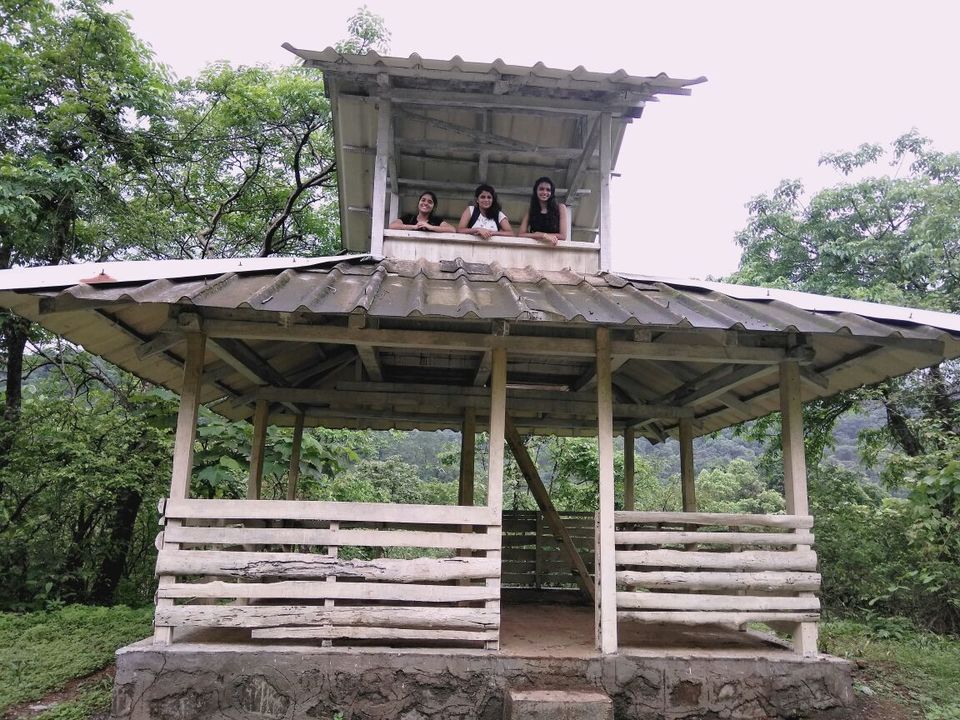 we walked through muddy puddles and splashed it like a 5 year child. The greenery was eye soothing and climate was dark yet pleasant. Cool breezes and few raindrops rejuvenated our soul . we saw a small dam like structure where we enjoyed a lot.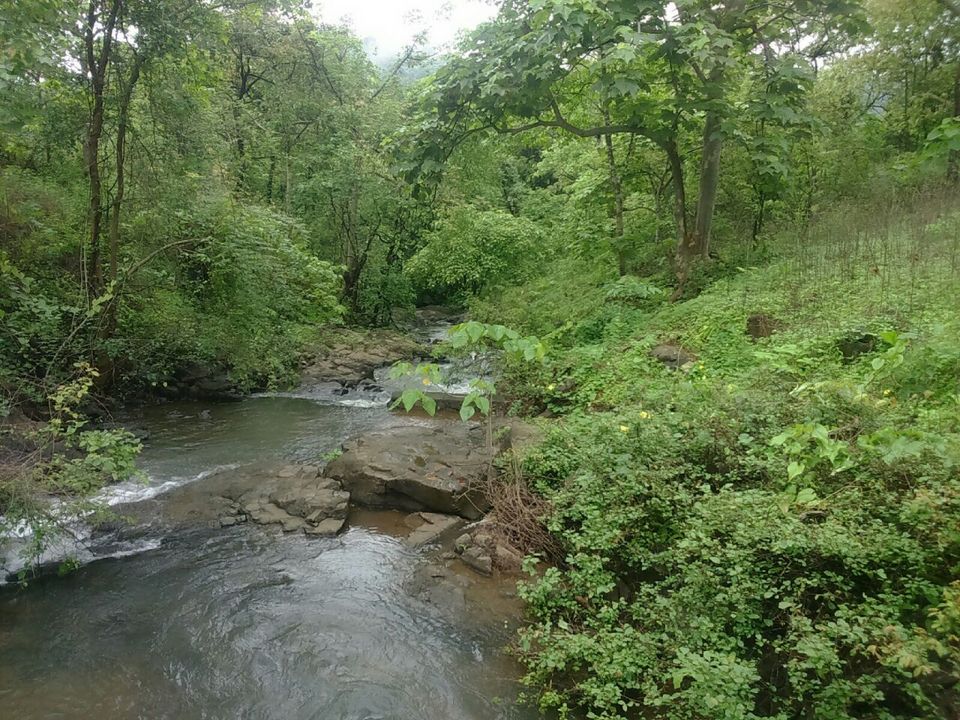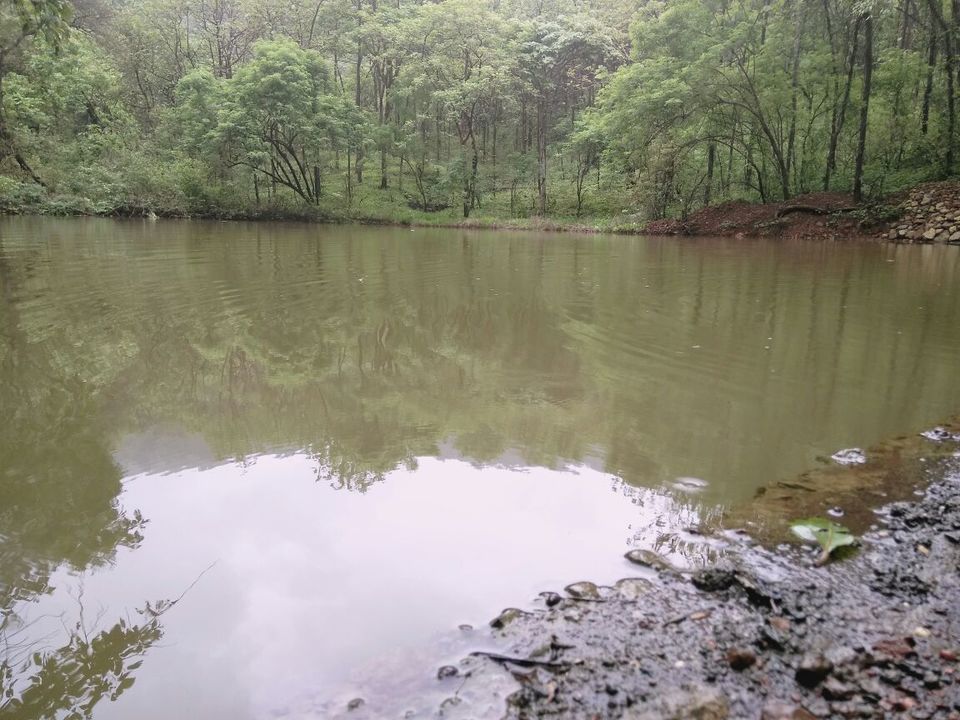 After some time we reached Karnala bird sanctuary where we saw peacock and other different birds/animals.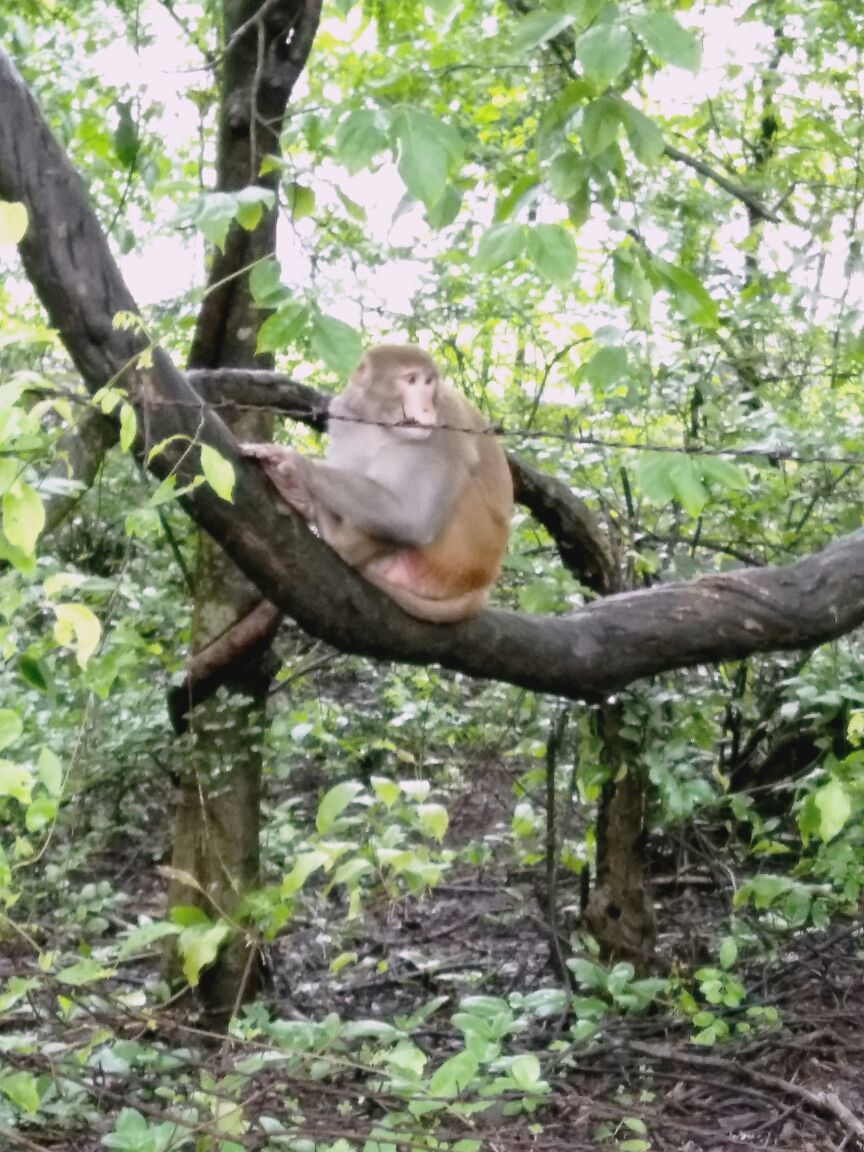 There were women who made meals and breakfast for the visitors on order basis. (both veg and nonveg). We had brought our snacks so we decided to climb first and eat later.As we started climbing,it started raining heavily. We wore a windcheater and started climbing. The heavy rain led to slippery rocks that made our route more difficult. we had to climb cautiously as there were chances of rockslide .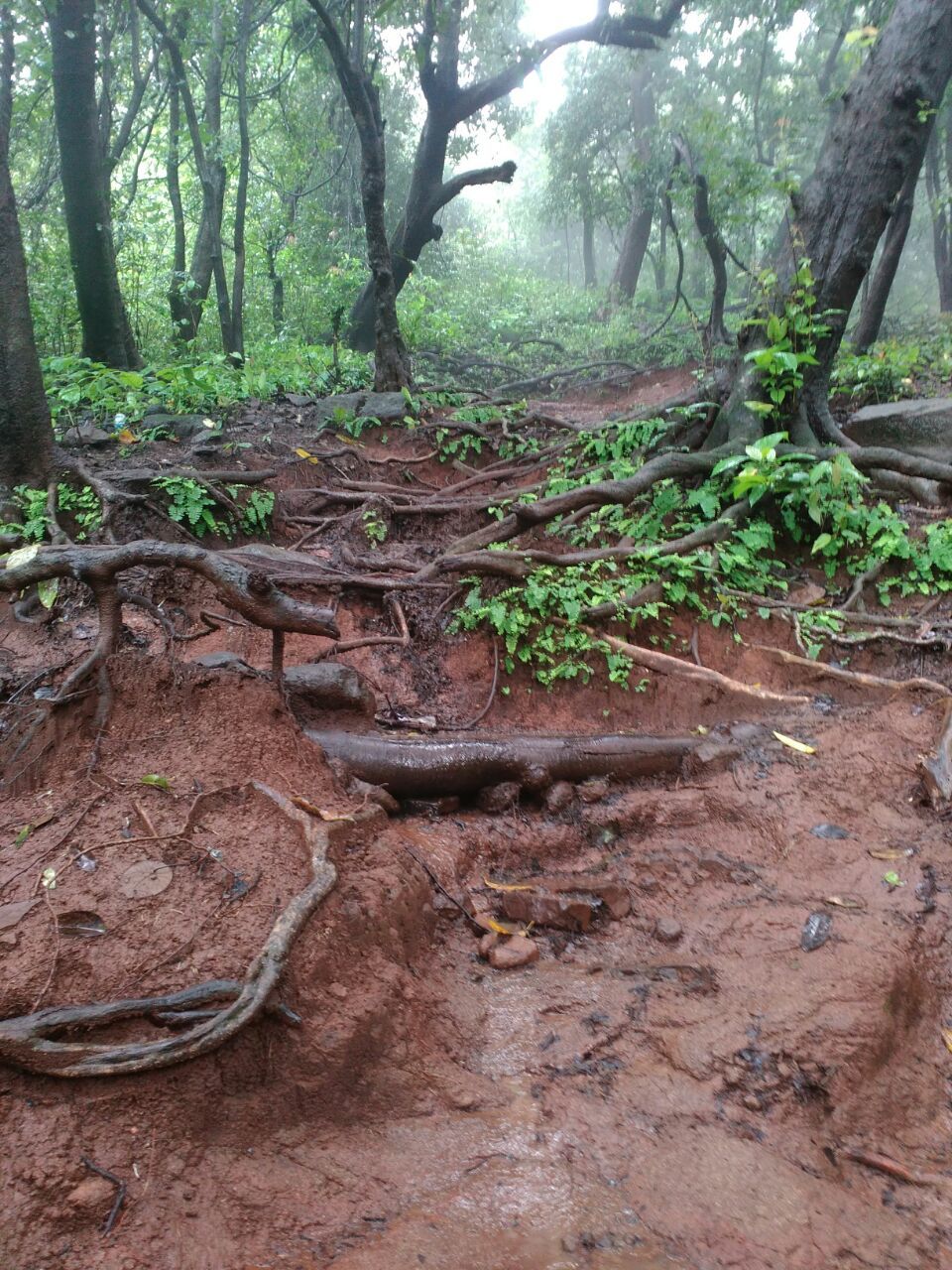 After two hours of climbing we finally reached at the top . It was an amazing experience. A "Shawl of Fog" was scattered everywhere. The greenery was enchanting and view from the top was mesmerizing.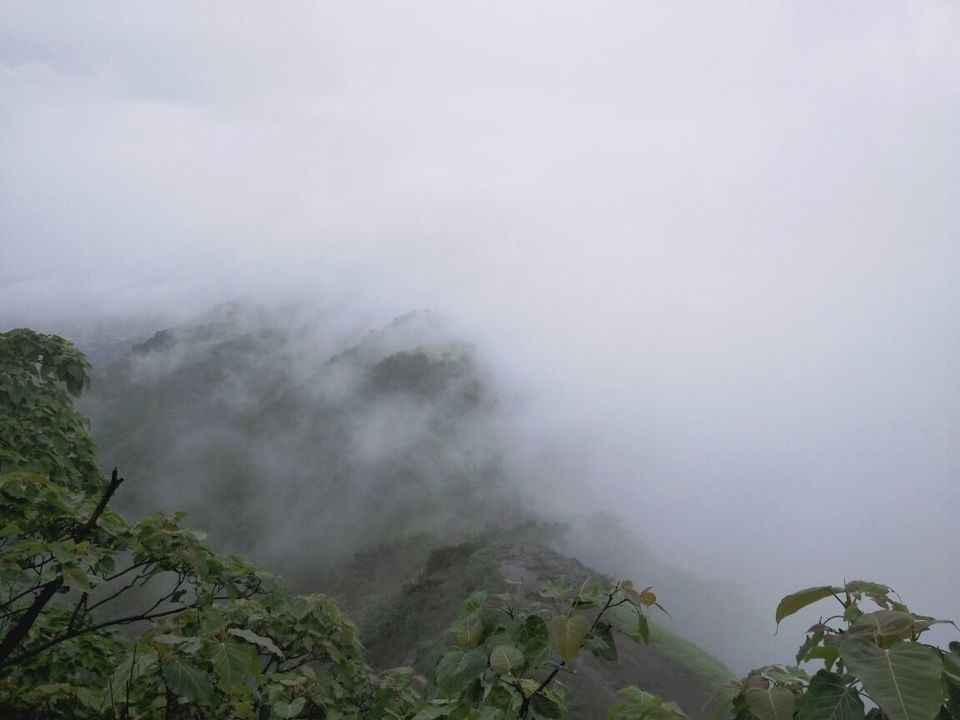 We sat down and ate our snacks and clicked some pictures. At around 3pm we decided to descend as it would get dark . We started descending and in an hour or so we reached the base . We all were exhausted but extremely happy . Now we had to return home so we waited near a S.T bus-stop for S.T bus. It was raining continuously due to which S.T buses were running late. We finally got into a local S.T bus that costed us 14 ₹ each.We finally reached Panvel S.T depot and decided to hog something. We ate pav bhaji (100₹ ) and headed towards Panvel railway station. Rickshawallah dropped us at Panvel station for 10₹ each sharing seat. we took a train from Panvel and reached our homes by 8pm.
Our pants were full of mud, our body with cramps but our hearts were full with mesmerizing memories ♥
Things to carry:
comfortable clothes.
comfortable thick soled shoes.
2 litres of water.
Snacks .
Mosquito repellant.
Swiss knife.
extra pair of clothes.
windcheater.
Cap and sunglasses.
Sunscreen.
Torch.