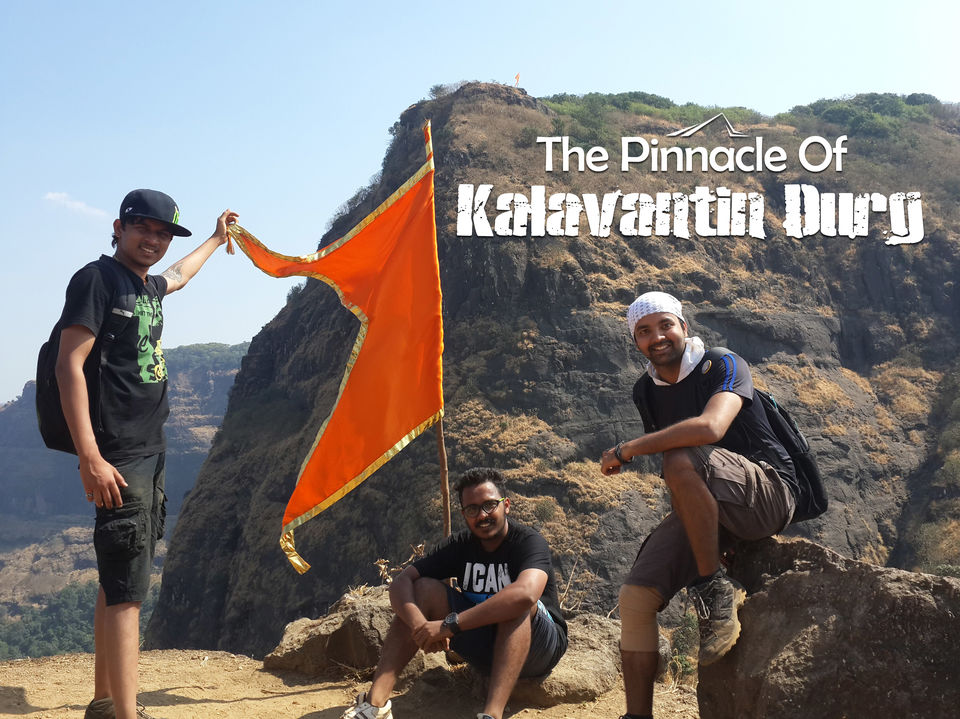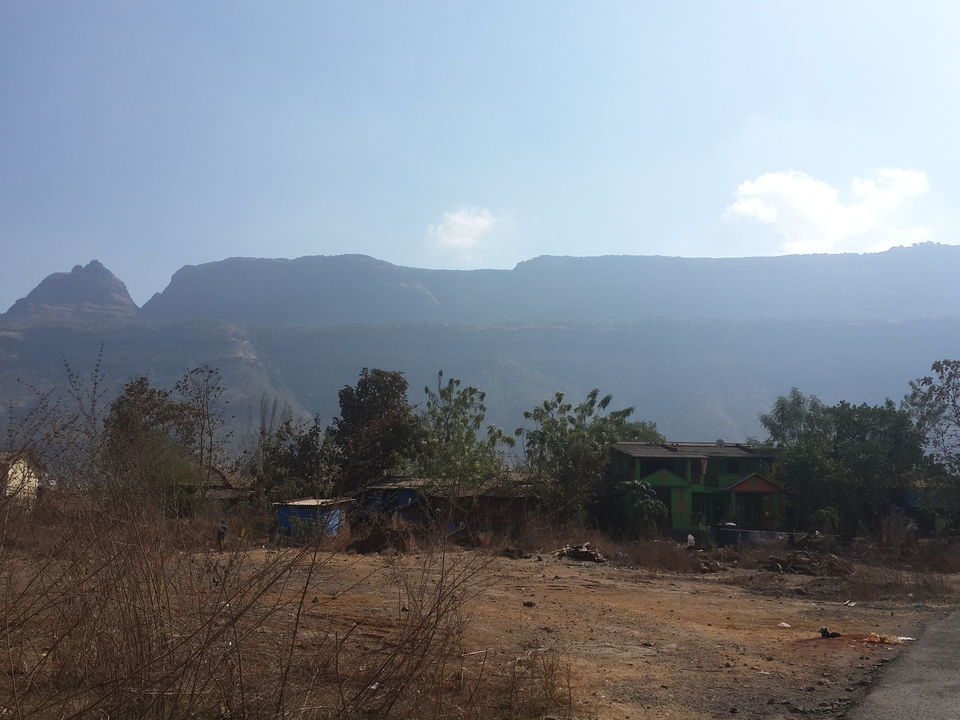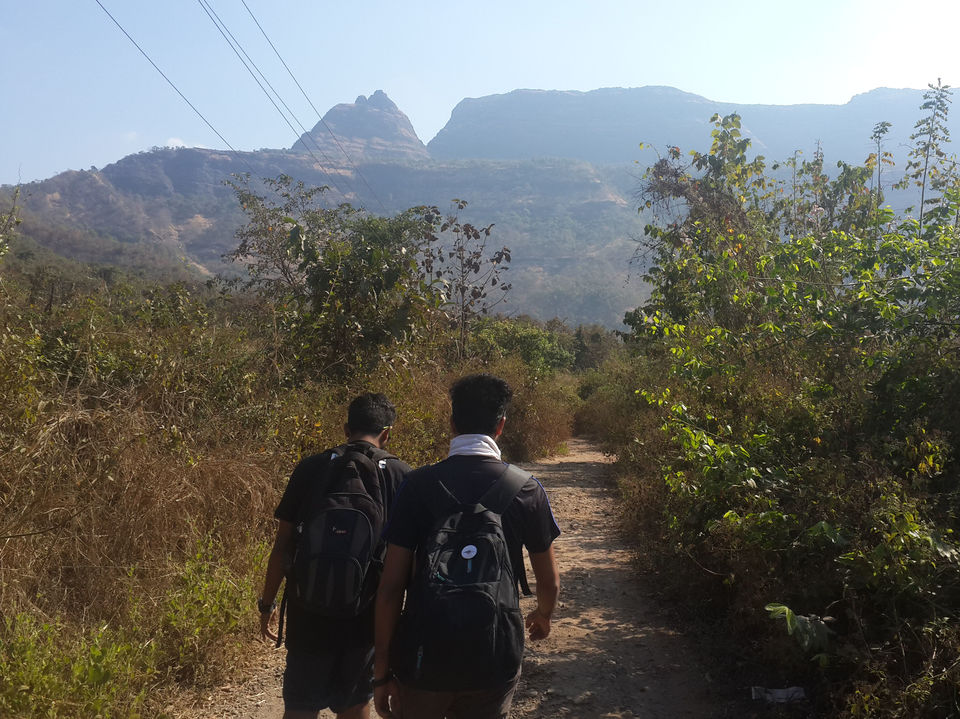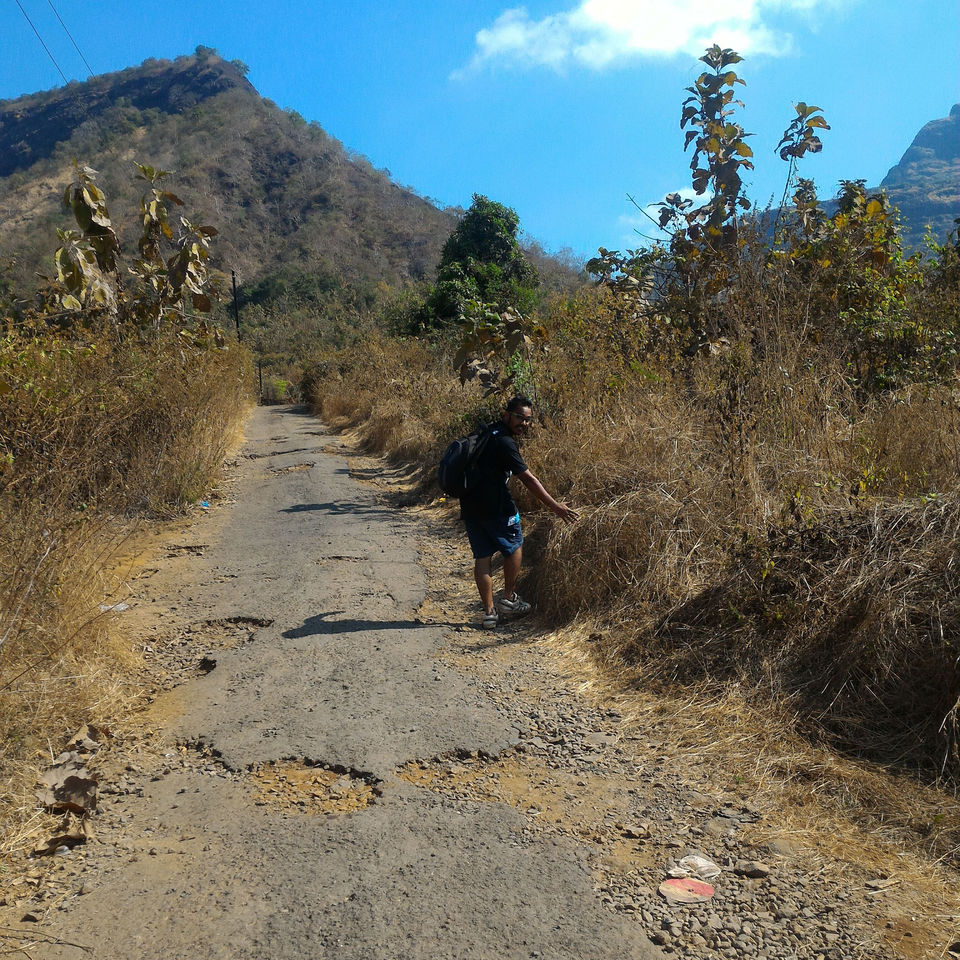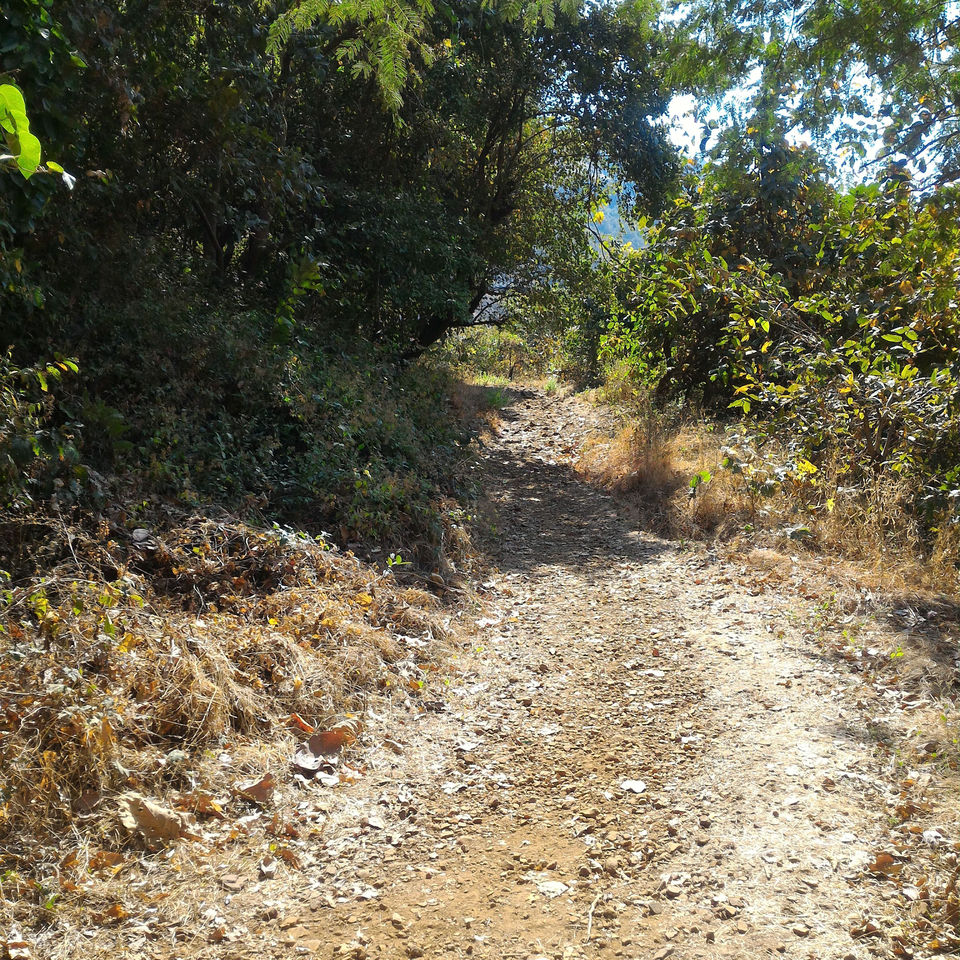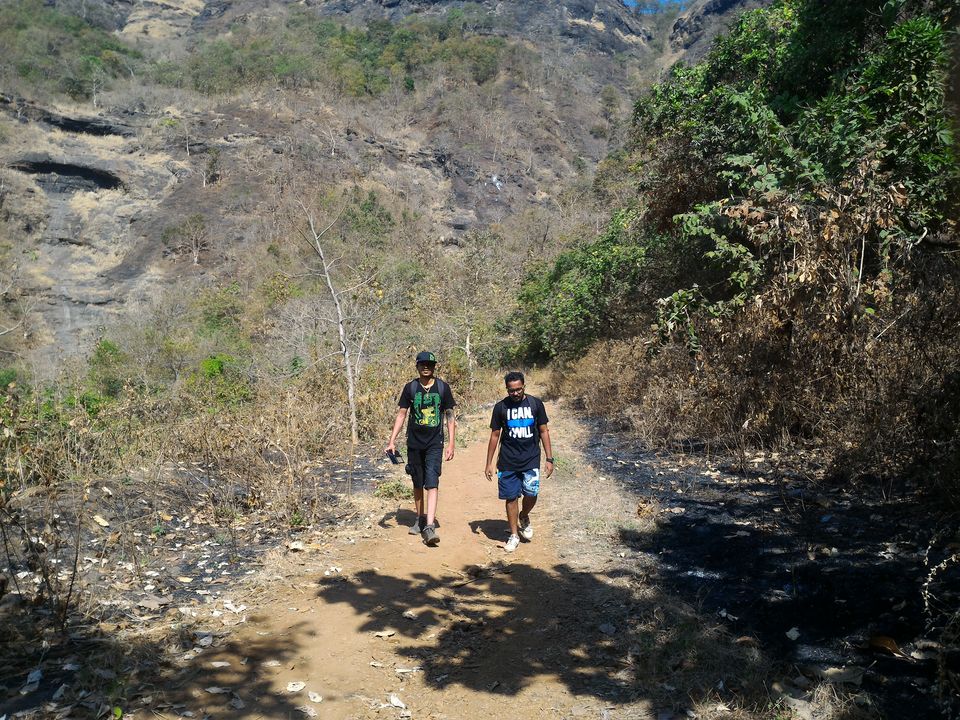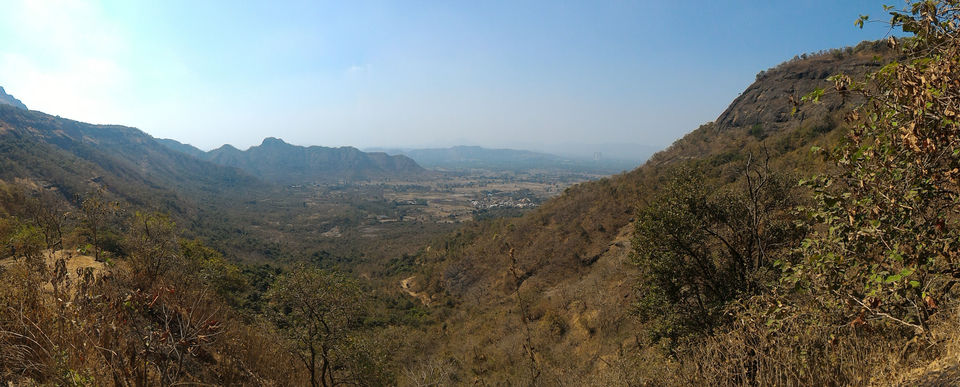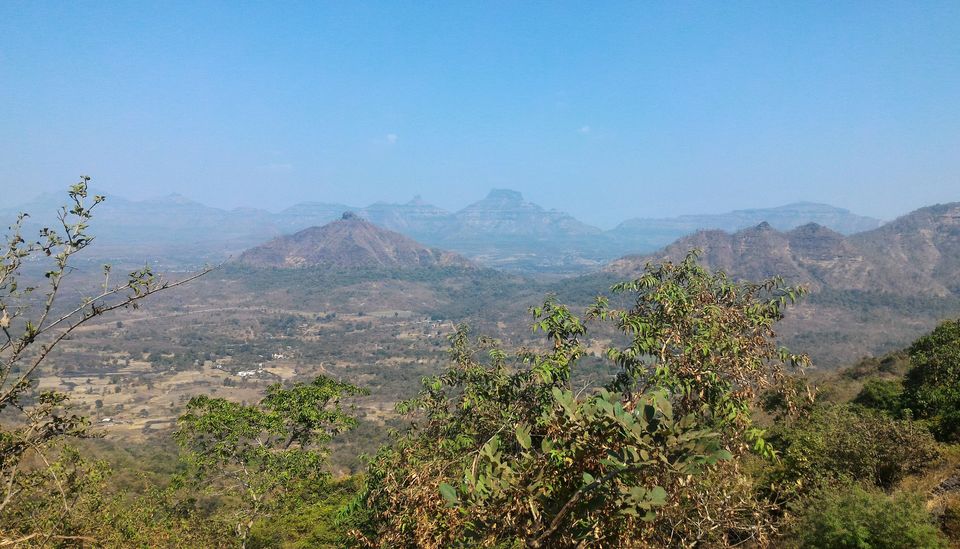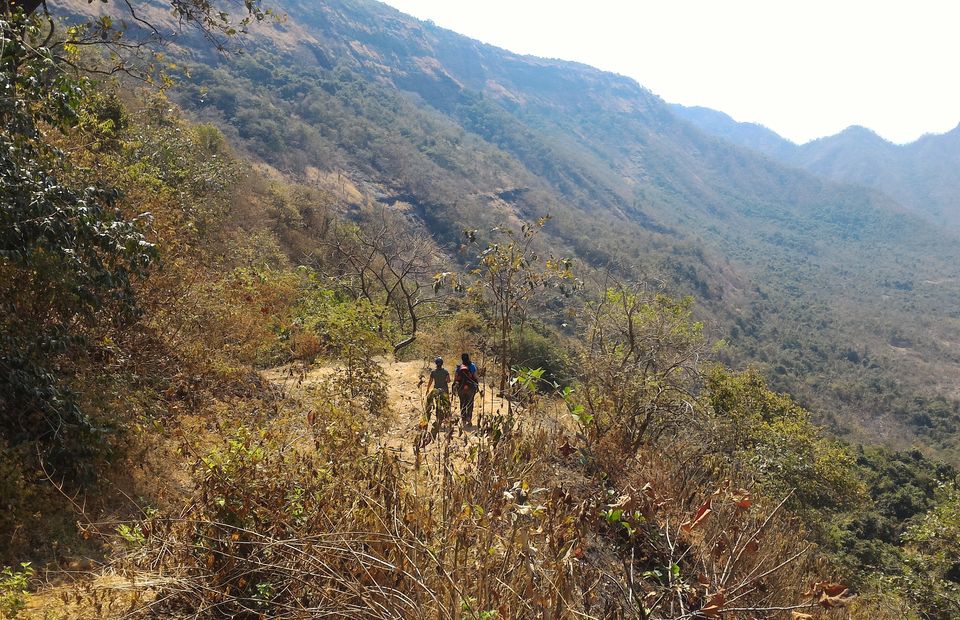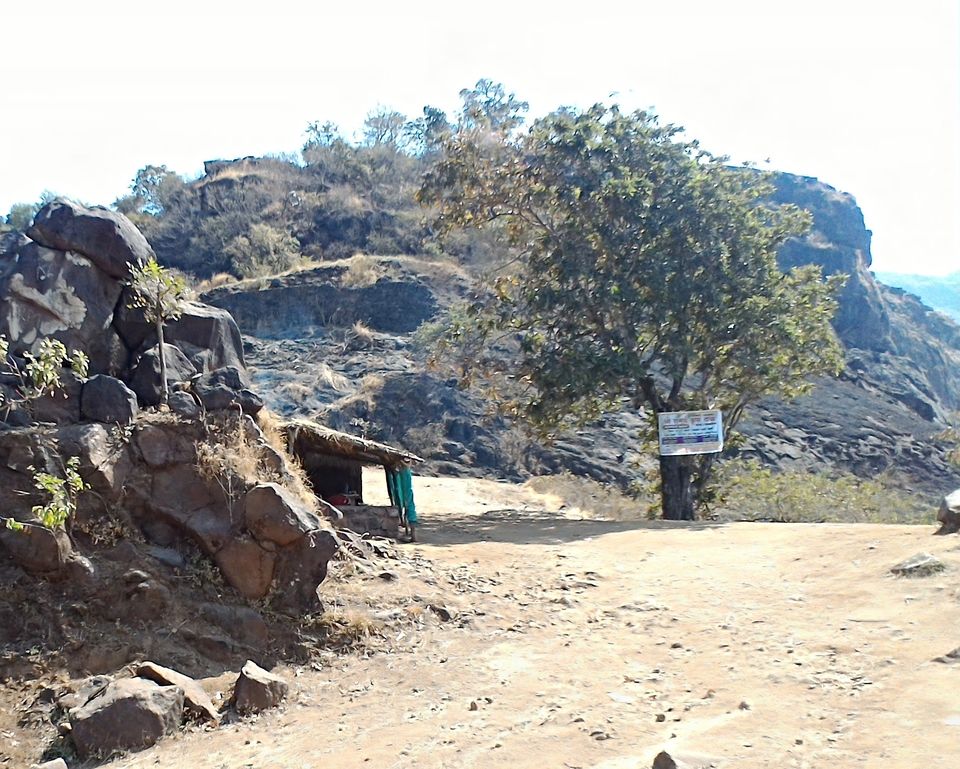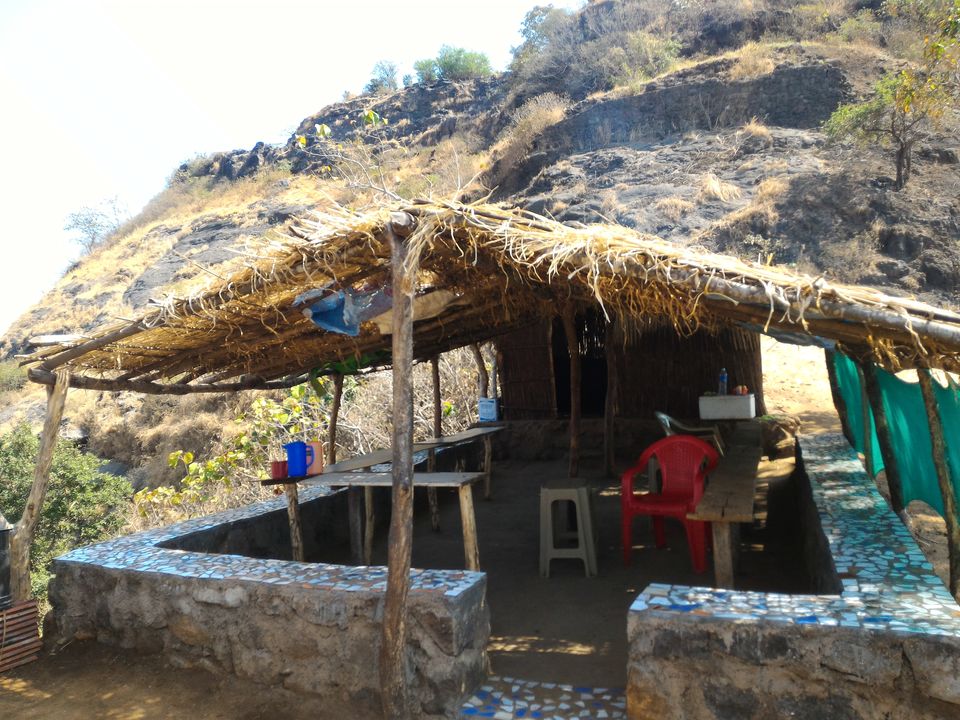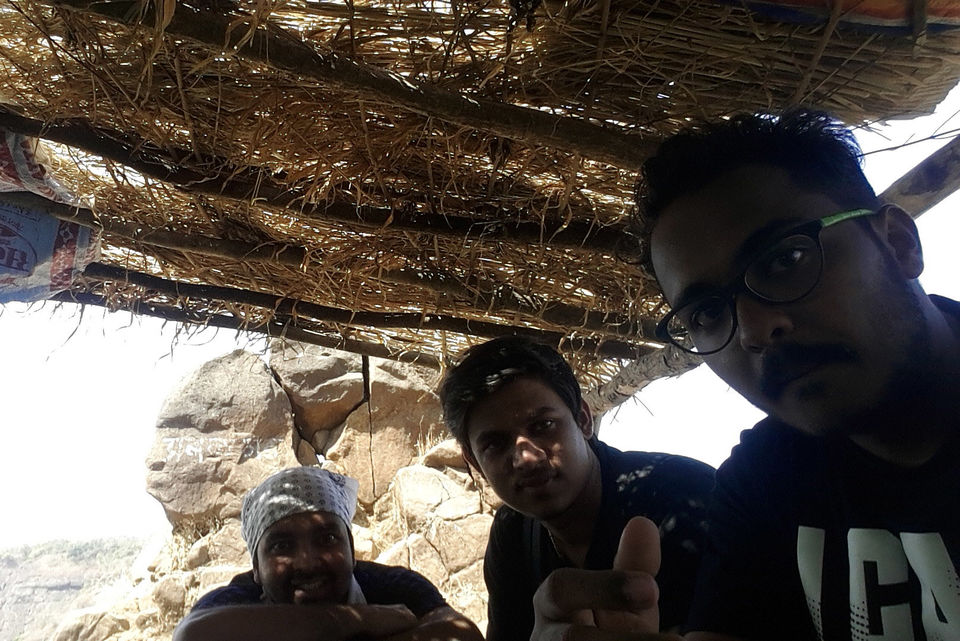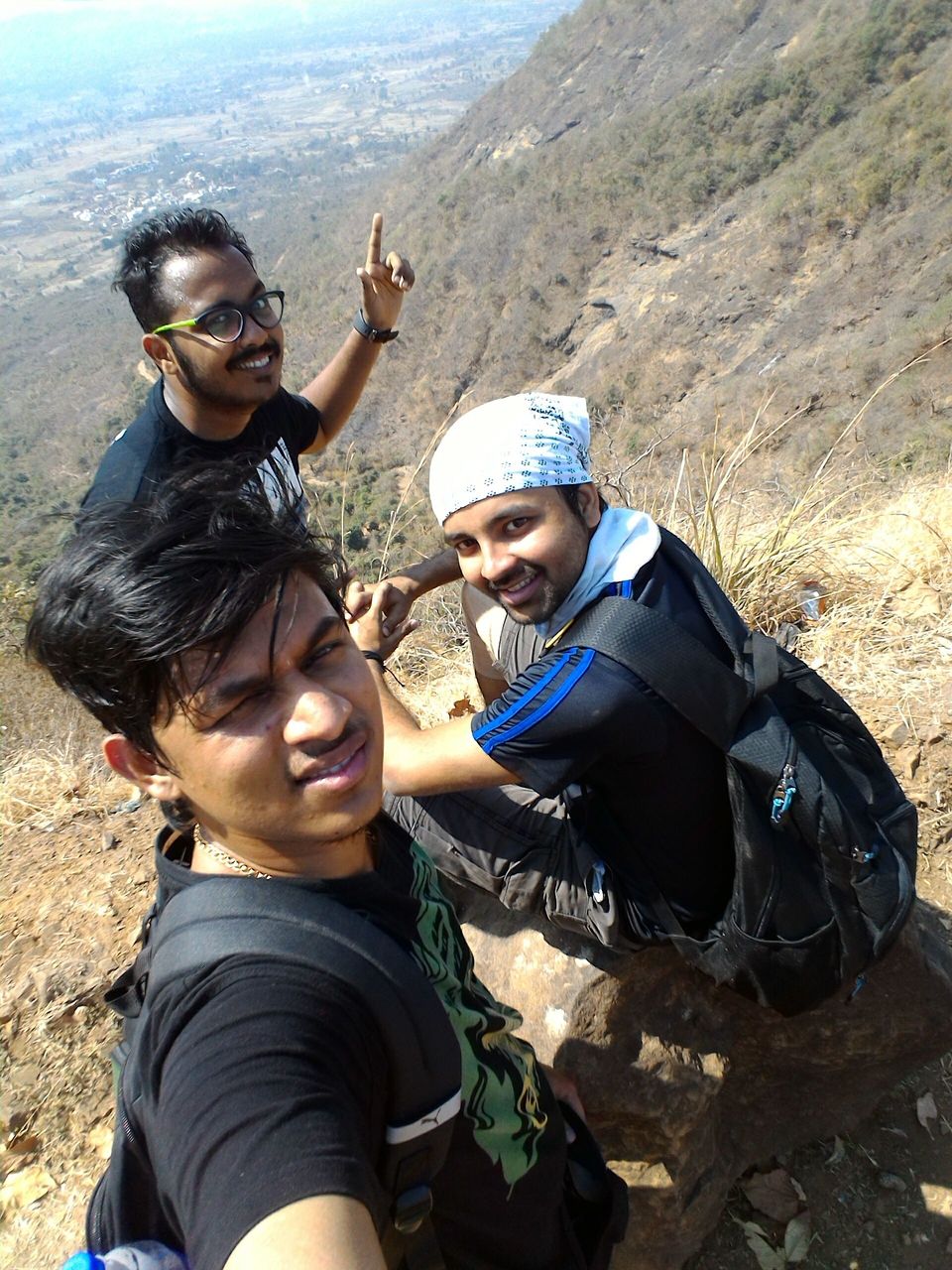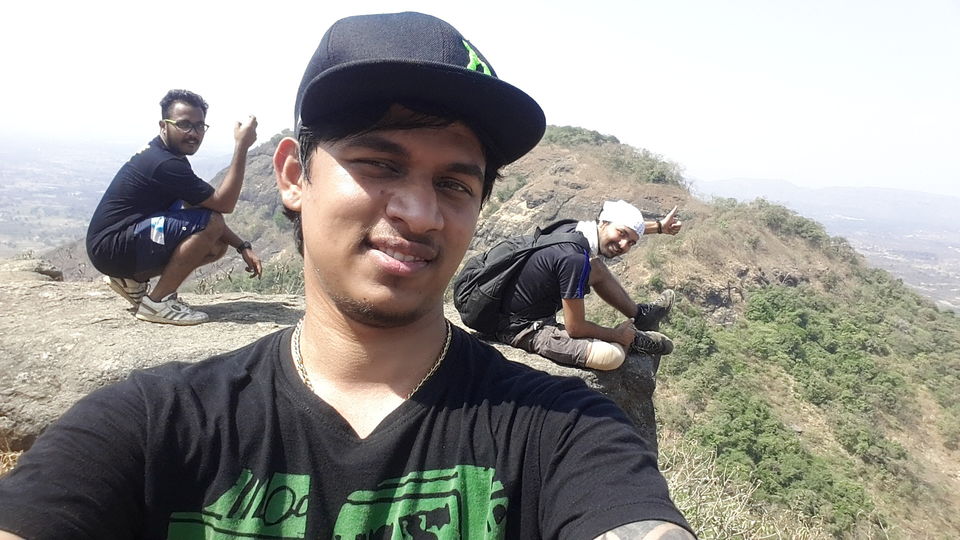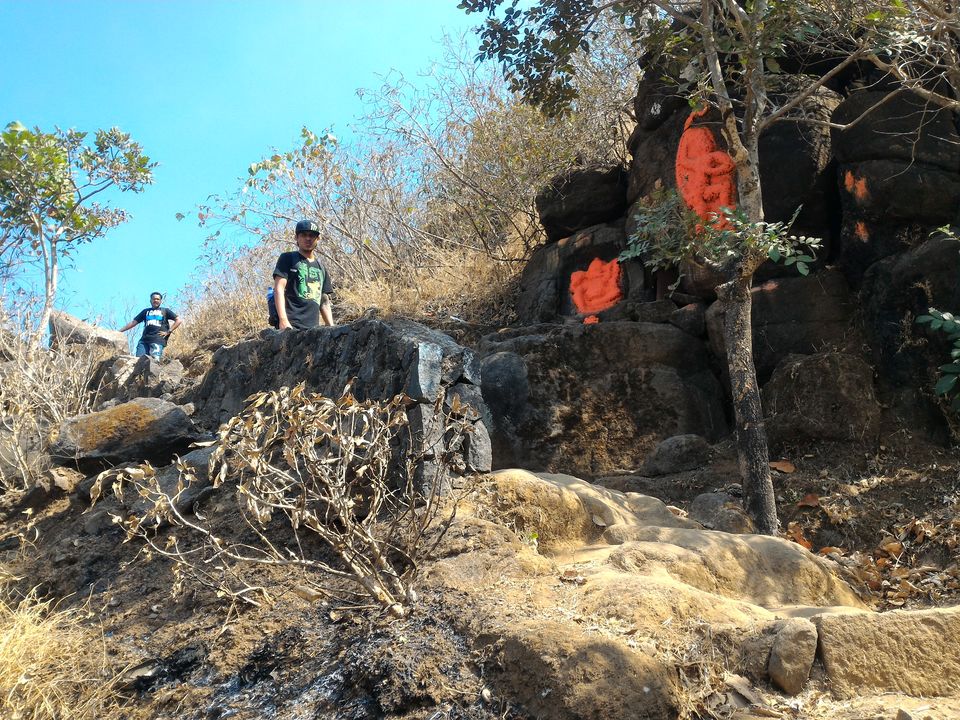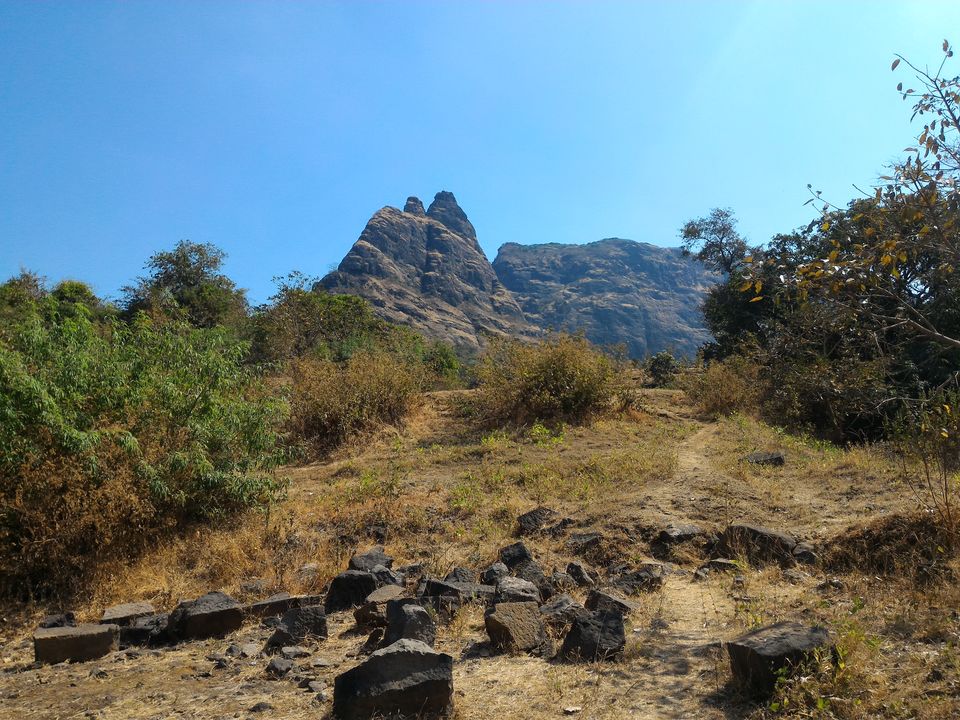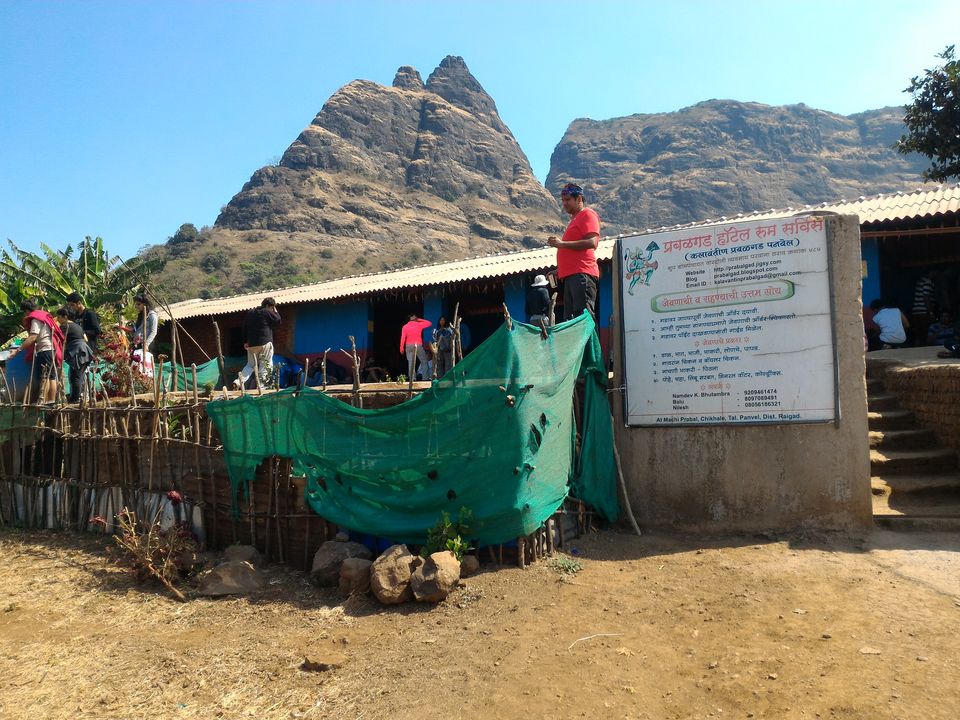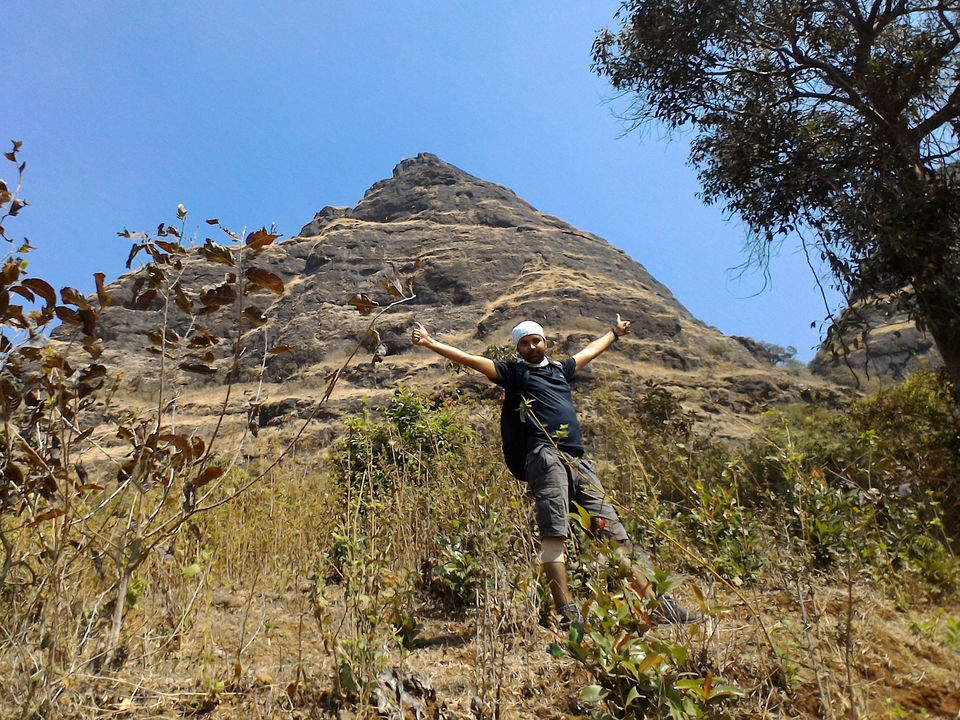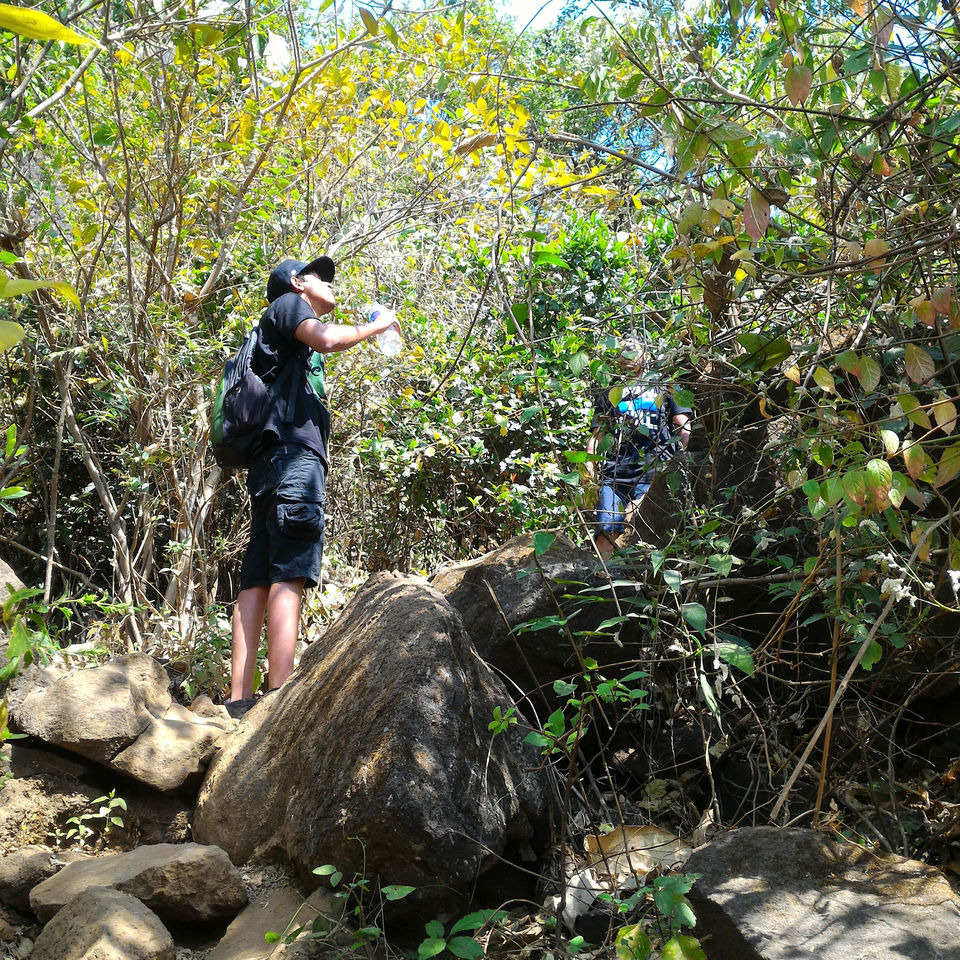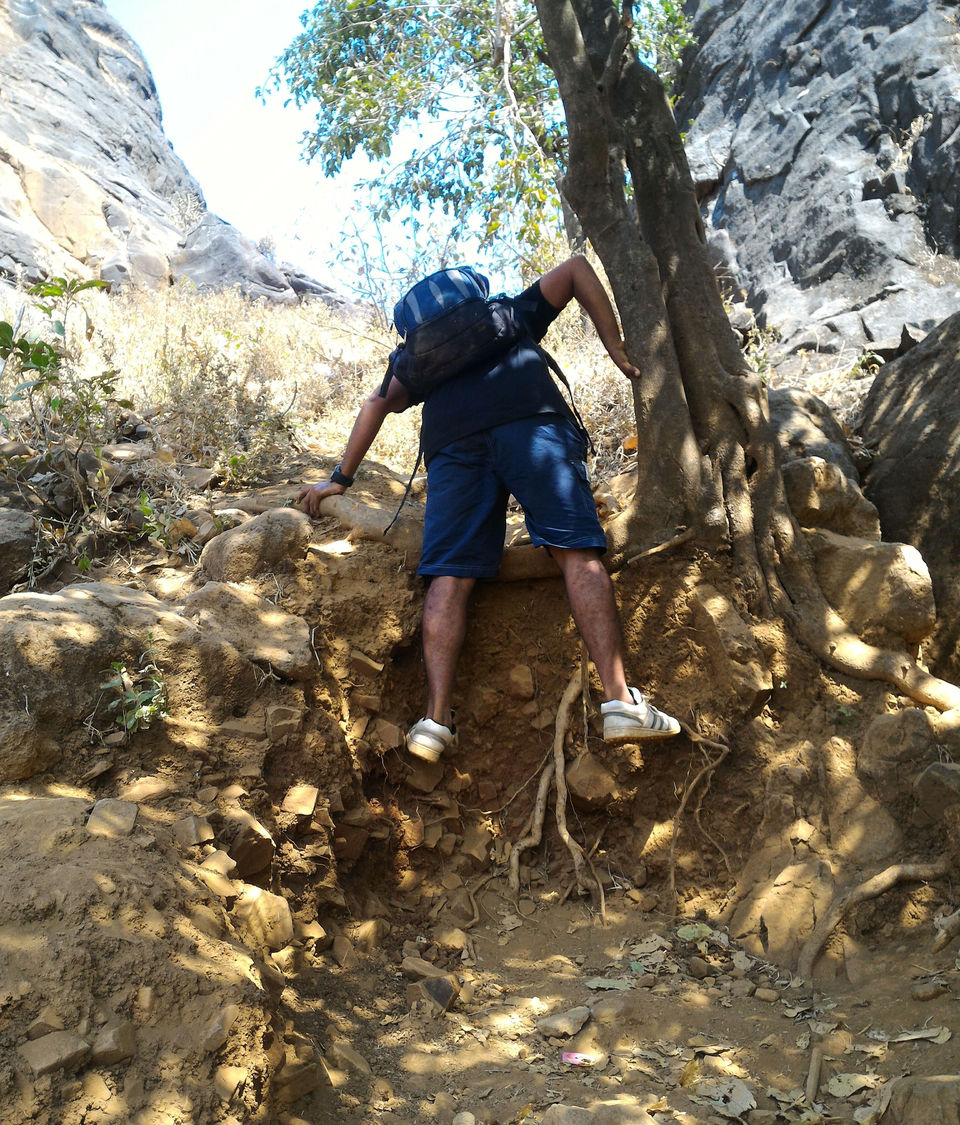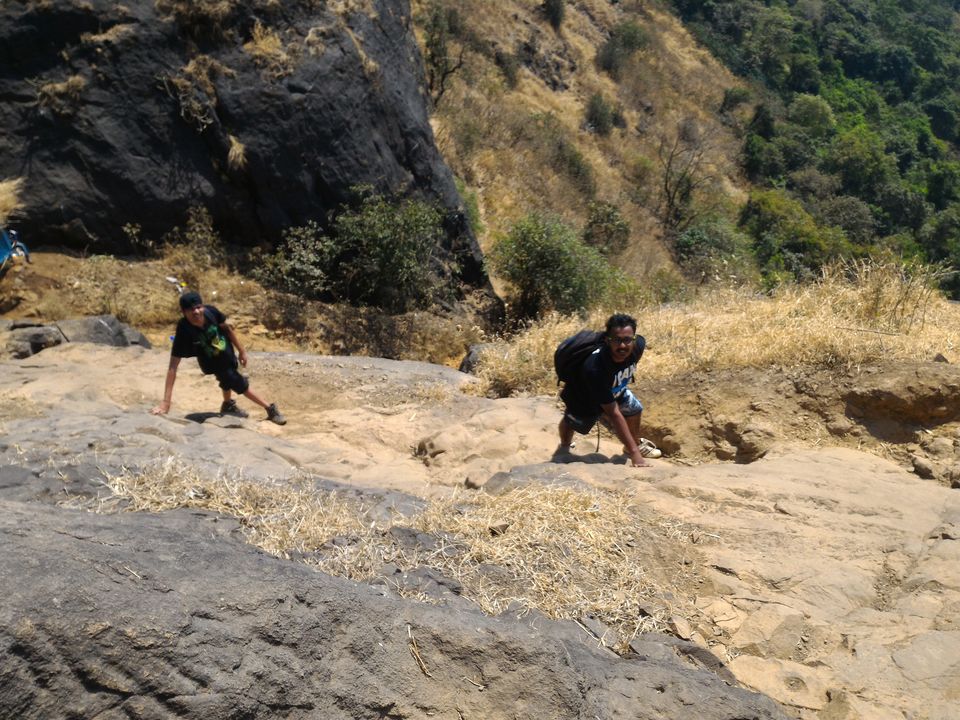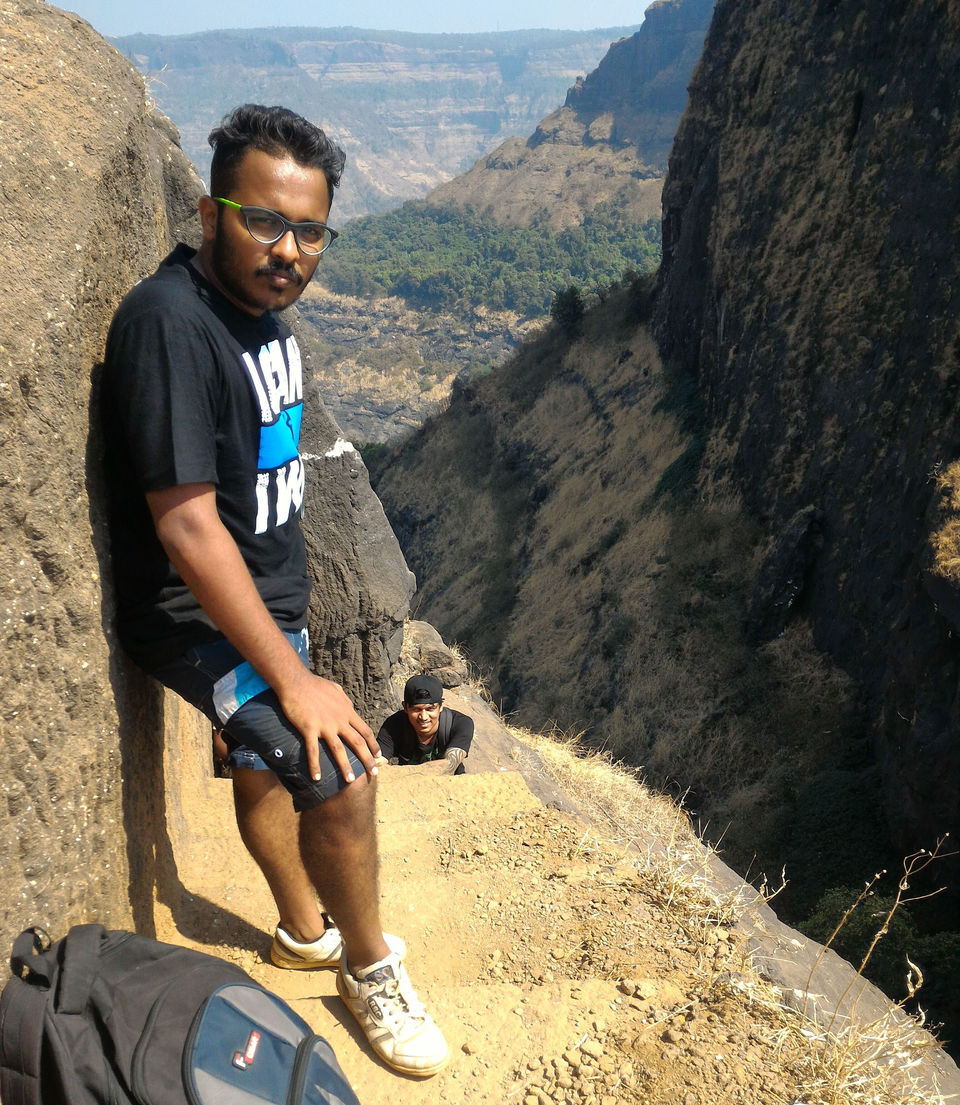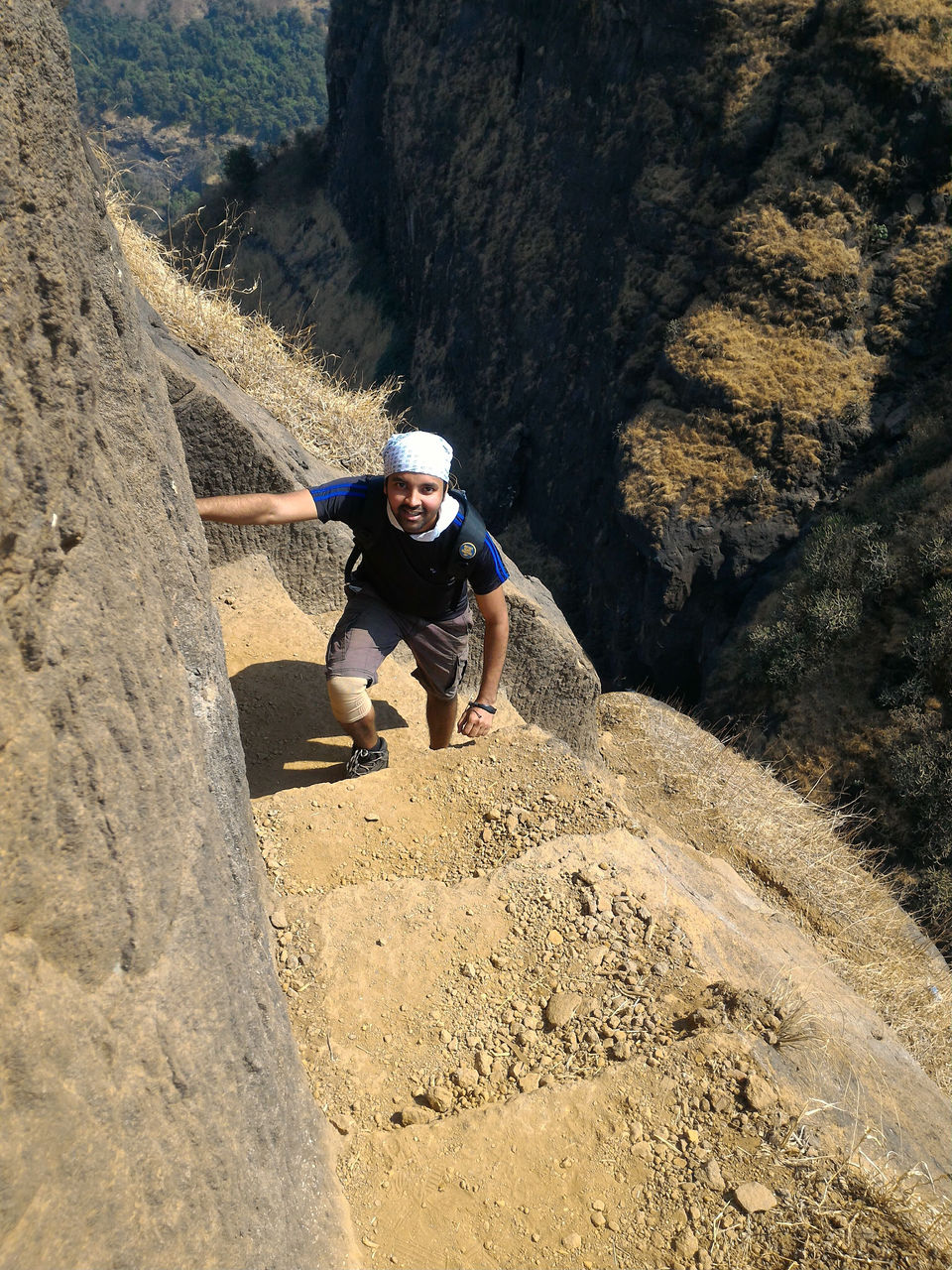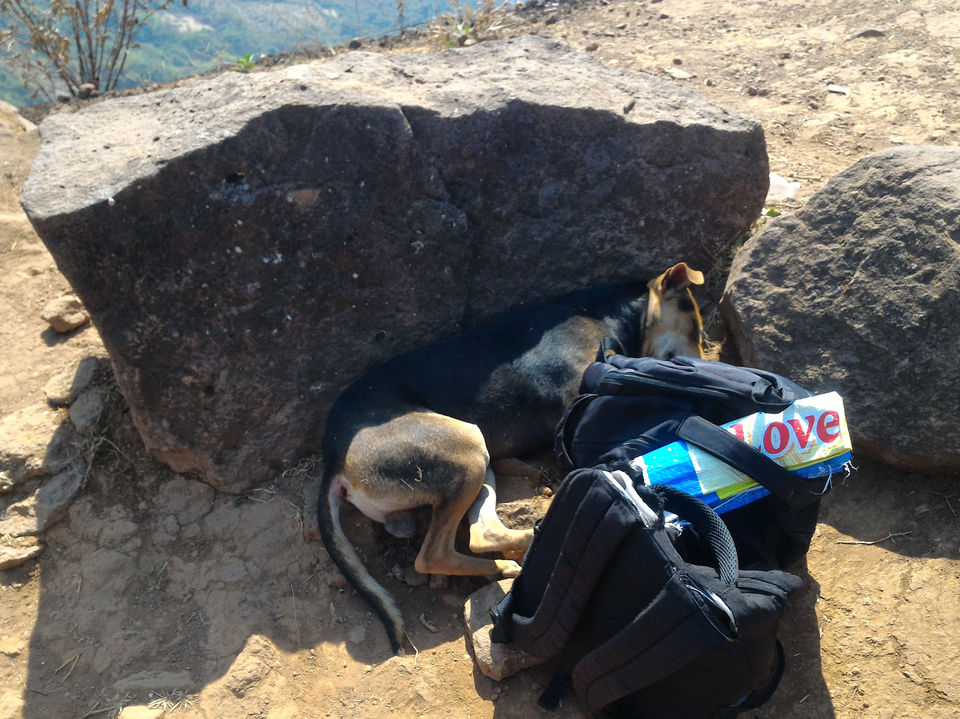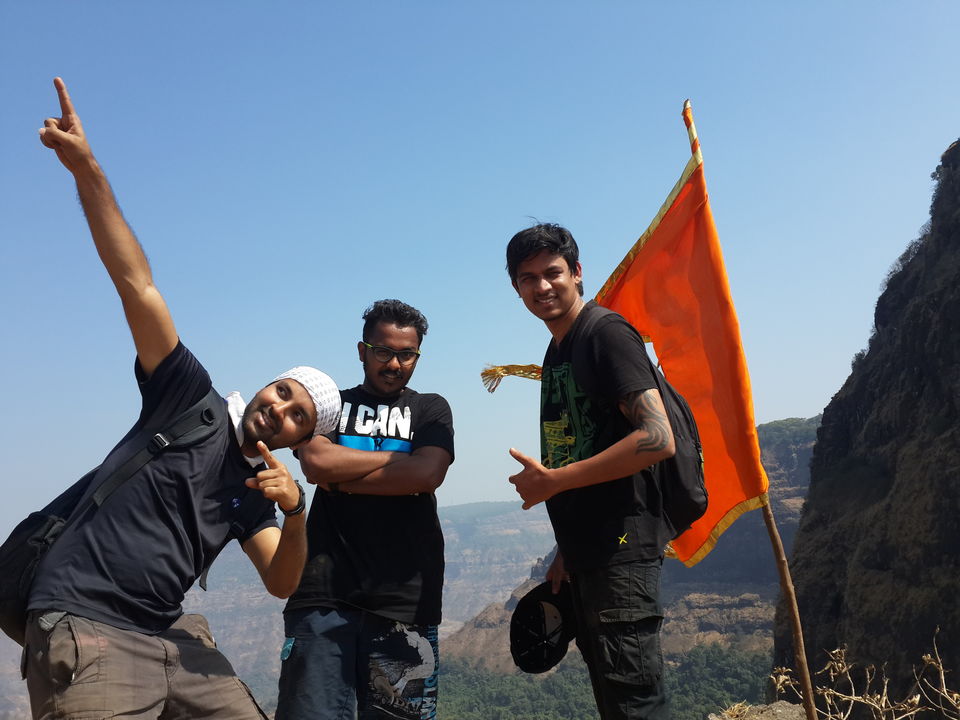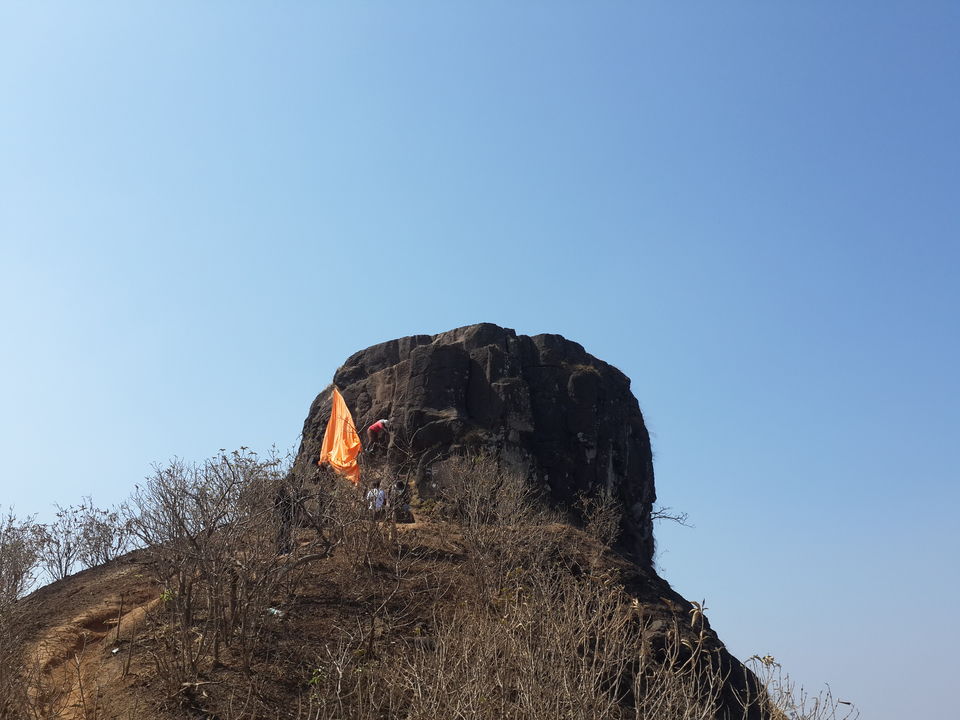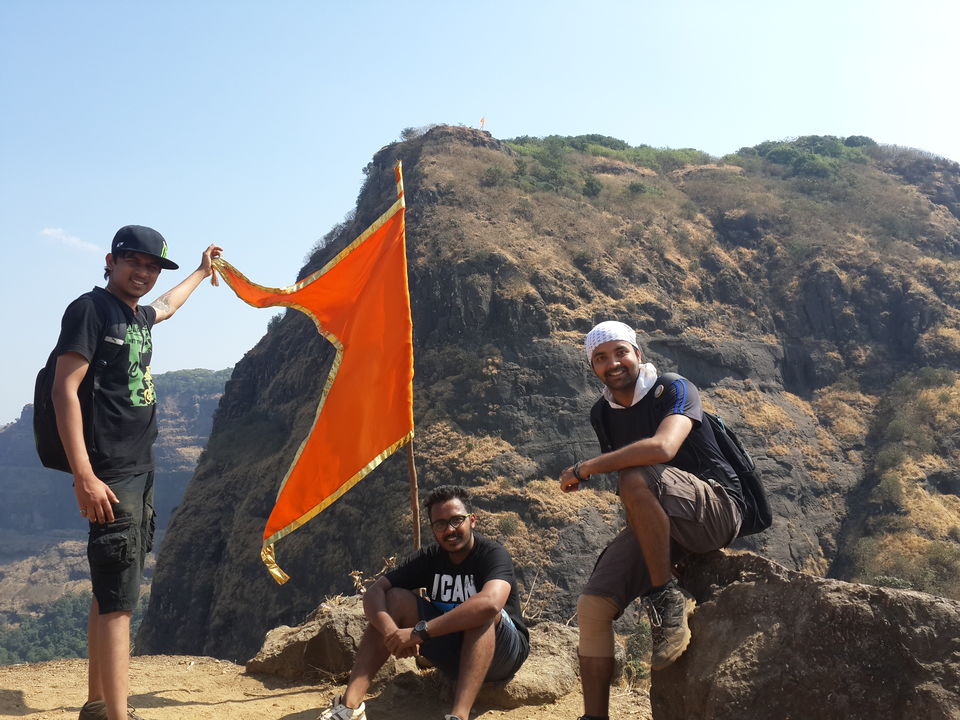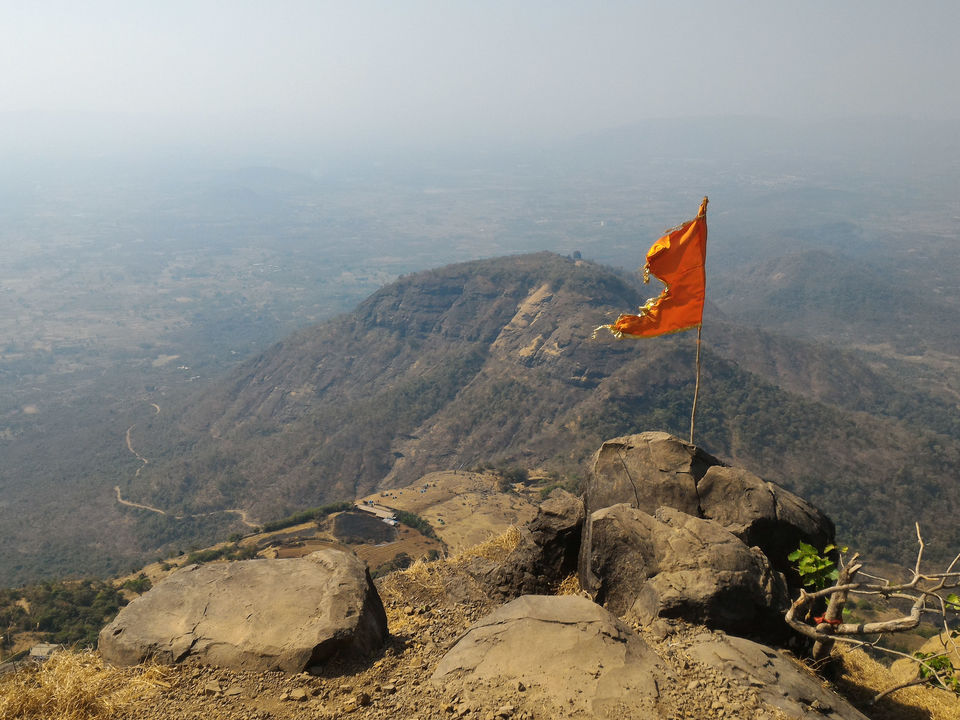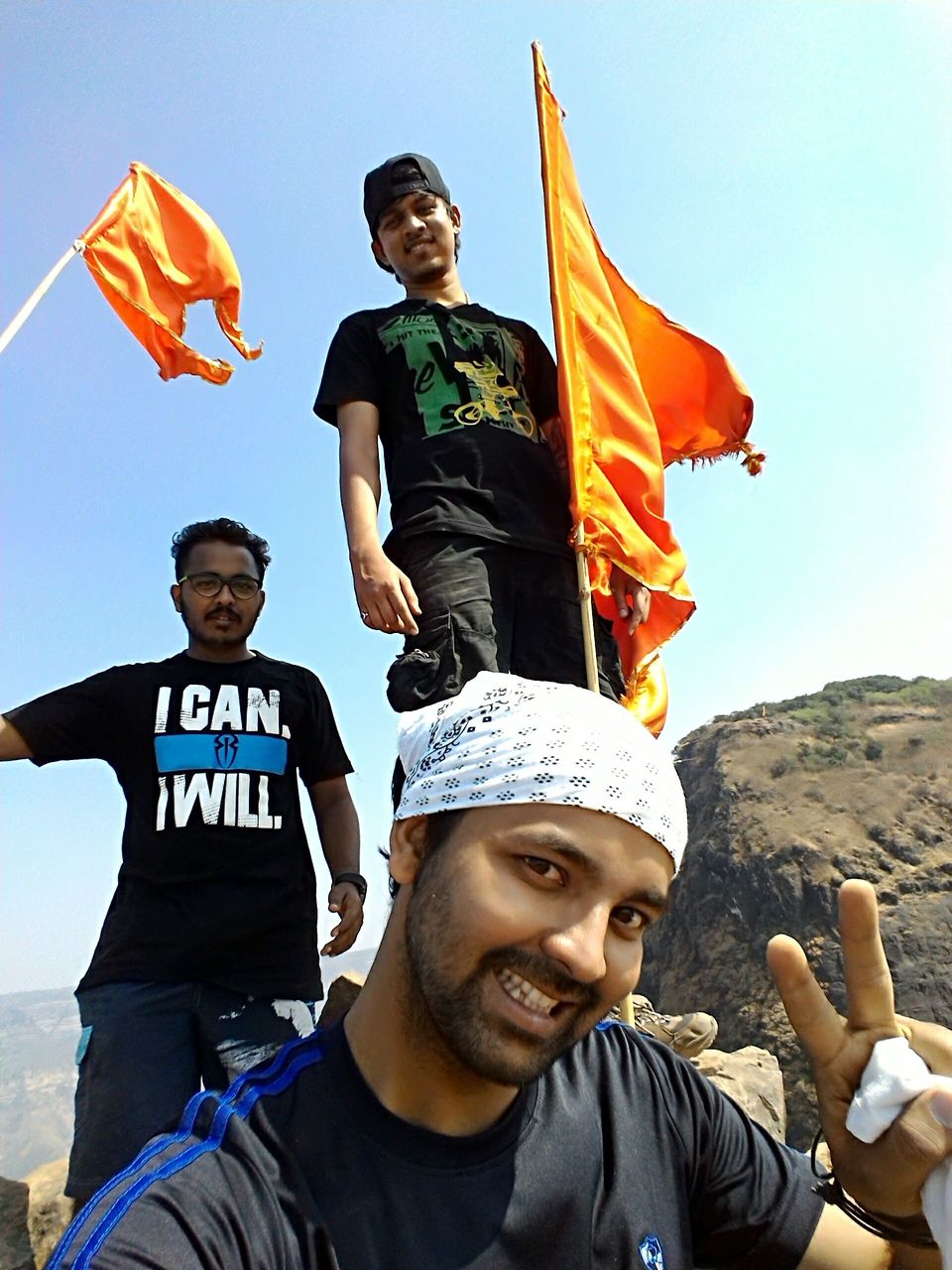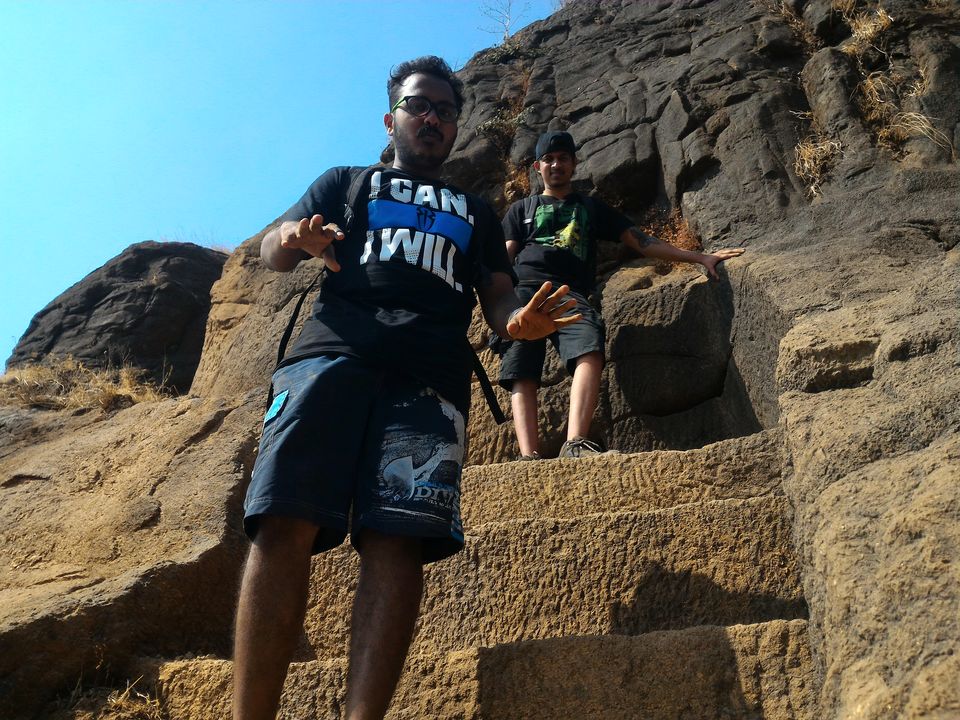 "Don't tell me how educated you are, tell me how much you travelled." - Muhammed
Its been 2 months to Raigad fort. Prabalgad was decided as the next trek. Prabalgad and Kalavantin durg share the same base village. These two are very different forts which share same mountain base and are further divided at Prabalmachi. Prabalgad is more of a forest trail where as Kalavantin is like ridge walk through rock cut step around steep slopes. The height is 2300 ft and 1750 ft ASL respectively. While keeping in mind the risk factor and facing some dangerous ridge walks in the past at Harishchandragad, we concluded that Prabalgad was safe choice for the next trek.

The Journey
This time only Vaibhav, Manoj and Me were up for this trek, yet we gave it a go as there was much delay already for this trek. Plan was to board the earliest first local towards CST and then head towards Panvel Via Vadala station. But unfortunately i missed the local for seconds, saw it leave in front of my eyes and seeing Vaibhav sitting there waiting for me added to my frustration. Next CST local was after half an hour, so we waited and made a call to manoj, informed him not to board that local instead the next one.
We boarded the next local arrived and Manoj joined us at Khar Road station. We alighted at Vadala Station and waited for Panvel bound local, but it was all wrong that day as things were against us and nothing went our way. Panvel bound local didn't seem to arrive that morning, we waited for like 40 minutes but no Panvel local, so we decided to board the upcoming Vashi bound local. As i told everything was against us that morning, there was some problem on Harbour line that day some mega block sort of as no train was going to Panvel station.
After some issues and problem faced since morning we thought of canceling this trek at some point, even Manoj was continuously negative about it. It felt that even Manoj was against us. As this trek was already delayed many times and didn't wanted to give up half way. Being a mountaineer i have learned that there is no half way success and only logical thing to do is keep moving forward. So we decided to keep moving and reach Panvel via any other transport available, hence we took a bus to Panvel and reached ST bus depot which was outside the station.
It was already 9 am and the sun was getting bright and harsh with the heat as we inquired about the next bus to the base village for Prabalgad/Kalavantin i.e. Thakurwadi. The next bus was at 10 am so we decided to have some breakfast as we were already tired of the rush we did to reach Panvel despite of fate going against us, including Manoj. We had breakfast there nearby ST bus depot as Manoj was guiding us what and where to eat. He was like "Welcome to my area", as he is pursuing his engineering somewhere near Panvel area so he was the boss(guide). It was around 10am, boarded our bus to Thakurwadi and reached there in about 40 minutes.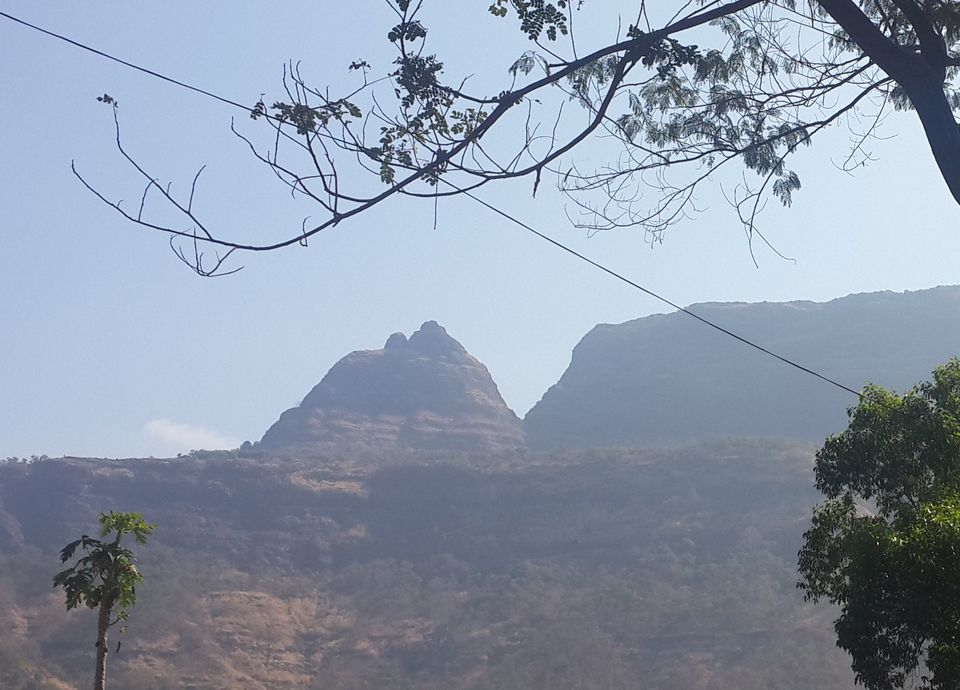 Without wasting any time we started our trek for Prabalgad. It was around 11 am and we could see people descending past us. The feeling was strange and we understood as its due to the heat and sun hovering over us. Just reaching before Prabalmachi we came across a small hut which was like small canteen which is run by a guy named "Raju bhau" as he provided some lemonade to us and fresh cucumber's to eat. He also took lunch orders only provided that you give him orders an hour before or ask him to make arrangements while ascending so that when you descend your lunch is ready to serve.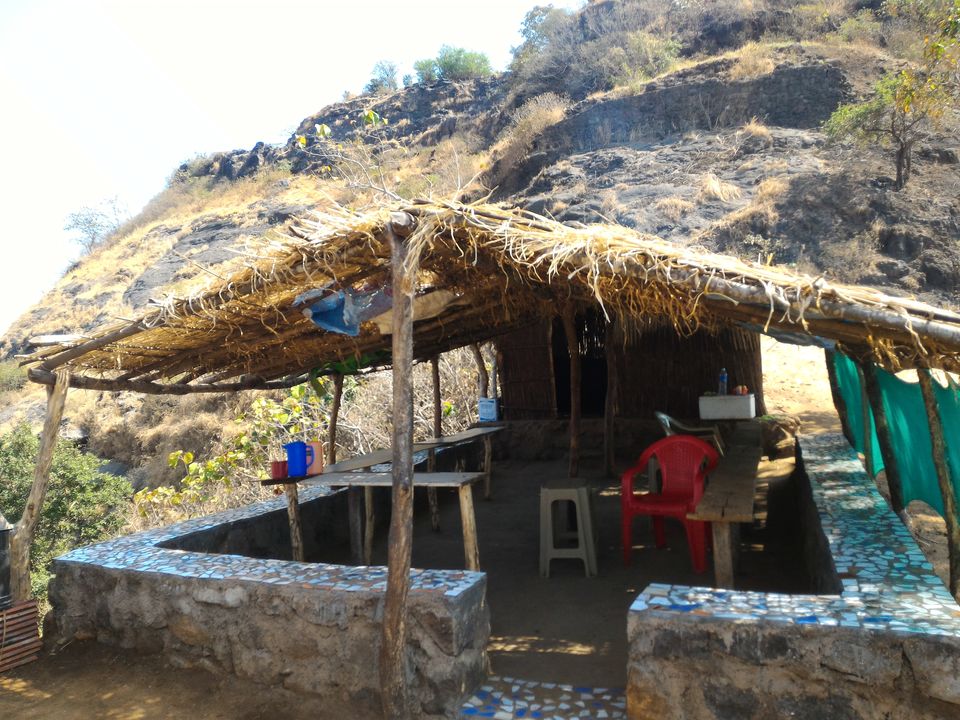 We resumed our trail after some rest and while our way to Prabalmachi we came across some stoned sculpted Hanumanji's idol. We continued our walk and reached the Prabalmachi plateau. It was already crowded there, some were gearing to go up who stayed(camped) there last night and some were descending while some were just exploring the view. But without wasting any time we continued our way to summit, but suddenly we paused as we were confused. The question was "Where to head?", whether Prabalgad or Kalavantin. Prabalgad was a good decision to go with but Kalavantin felt exciting! So we were heading to Kalavantin, the height is lesser as compared to Prabalgad but the ridge walk through rock cut step around steep slopes made it more thrilling and difficult to trek.
We managed to reach the top but there is one last frontier at the top, a little climb over the final pinnacle which needs to be done either with rope rapelling or could be done with little climbing technique to reach the final summit.

The view from the top was breathtaking as we could see the adjacent Prabalgad and Prabalmachi too, clearly. Other visible forts were Karnala, Malanggad and Vikatgad too. We explored the top part quickly as there was too little space to expolre much, took some pics and as the heat kept getting more and more harsh we headed for descent. As the whole noon trek took a toll on us as our tummy started grumbling, we took advice from our local guide(Manoj) had some Chinese fast food and headed home being happy.
Tips
* In Winter/Summer start early so u don't feel the heat, as the rocks too get hot and you face problem holding them.
* Carry ample amount of water with you. (As for this trek i don't think so there would be much of a problem if you carry less water as at the half trek there is a village Prabalmachi)
* Better camp at Prabalmachi so that the next day trek to both Prabalgad and Kalavantin could be done. (Camping arrangements could be done at Prabalmachi, just ask the locals)