It all started when Srila Madhavacharya was meditating near the Malpe shore. He was the founder of Dwaita philosophy and is known to have discovered the idol of Sri Krishna, which he had saved from the clutches of a fatal storm on the sea at Malpe. The following picture depicts the sunset we witnessed at the Malpe shore.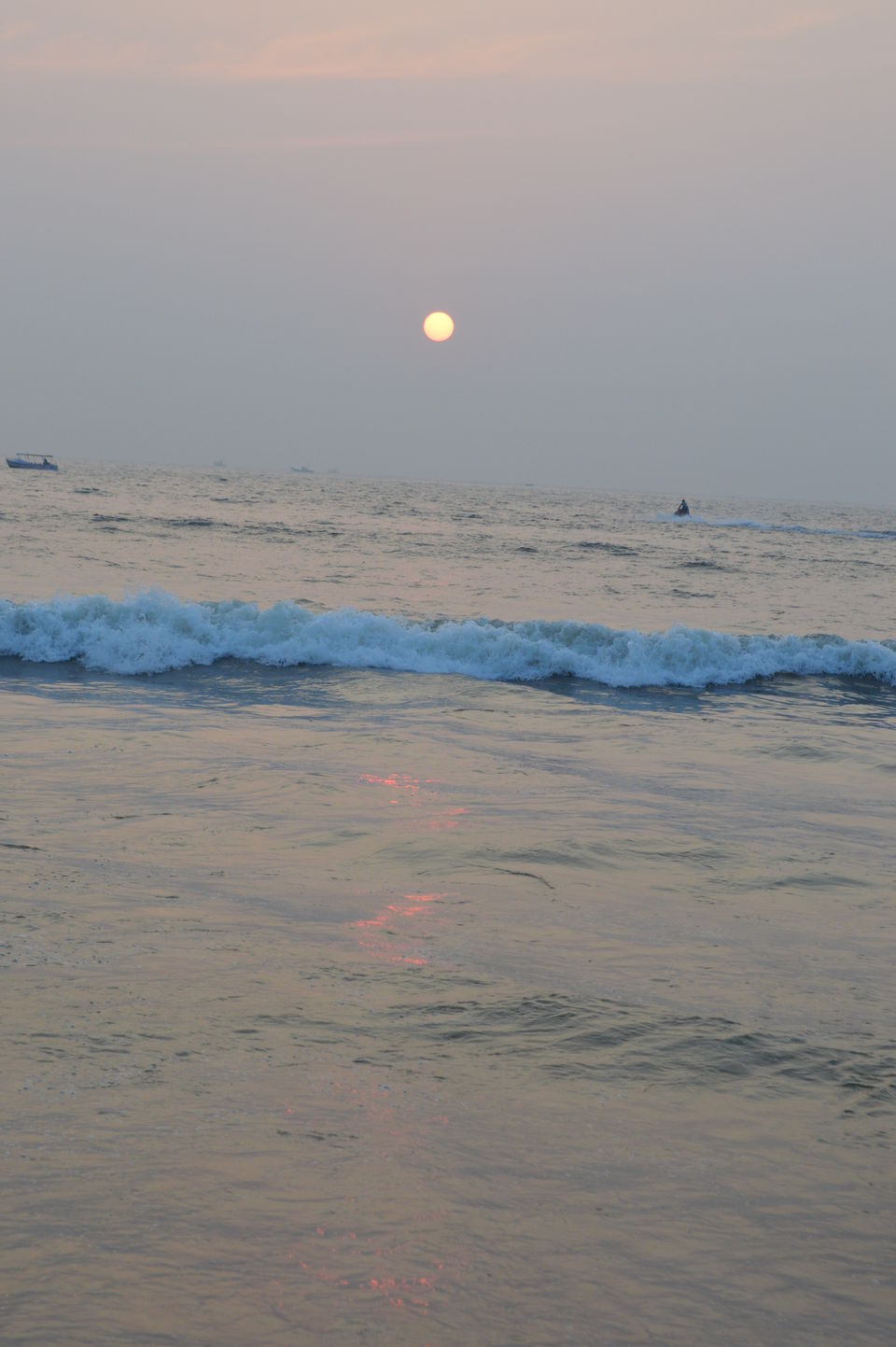 One of the holiest places in southern India, Sri Krishna Math, proudly standing on the soil of Udupi, is combination of intricately carved temples.
We first visited the Udupi Anantheshwara Temple, which is dedicated to Lord Shiva, which is almost 1000 years old. At the entrance we were greeted by a beautiful lamp which was dripping oil.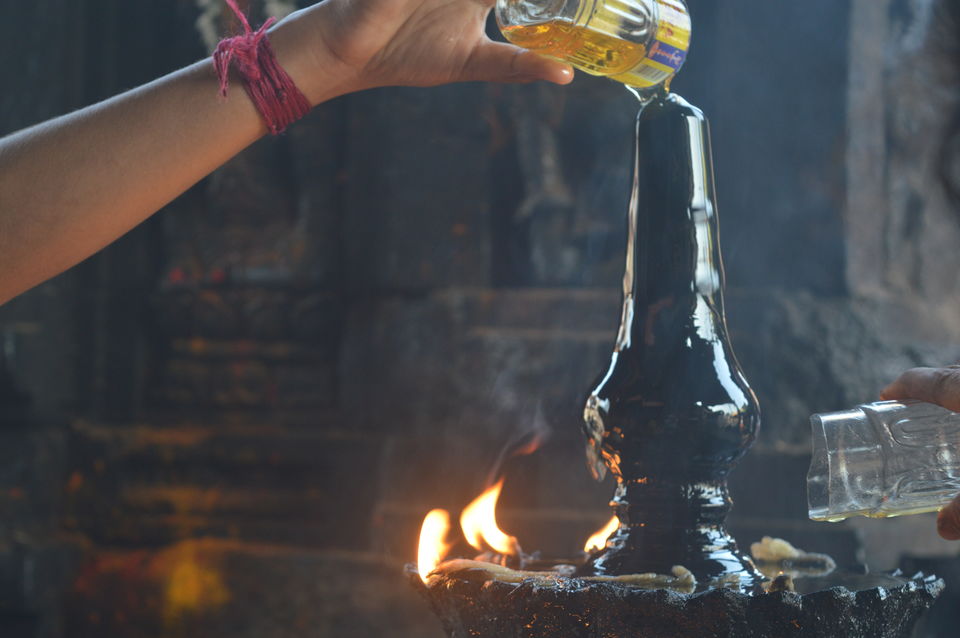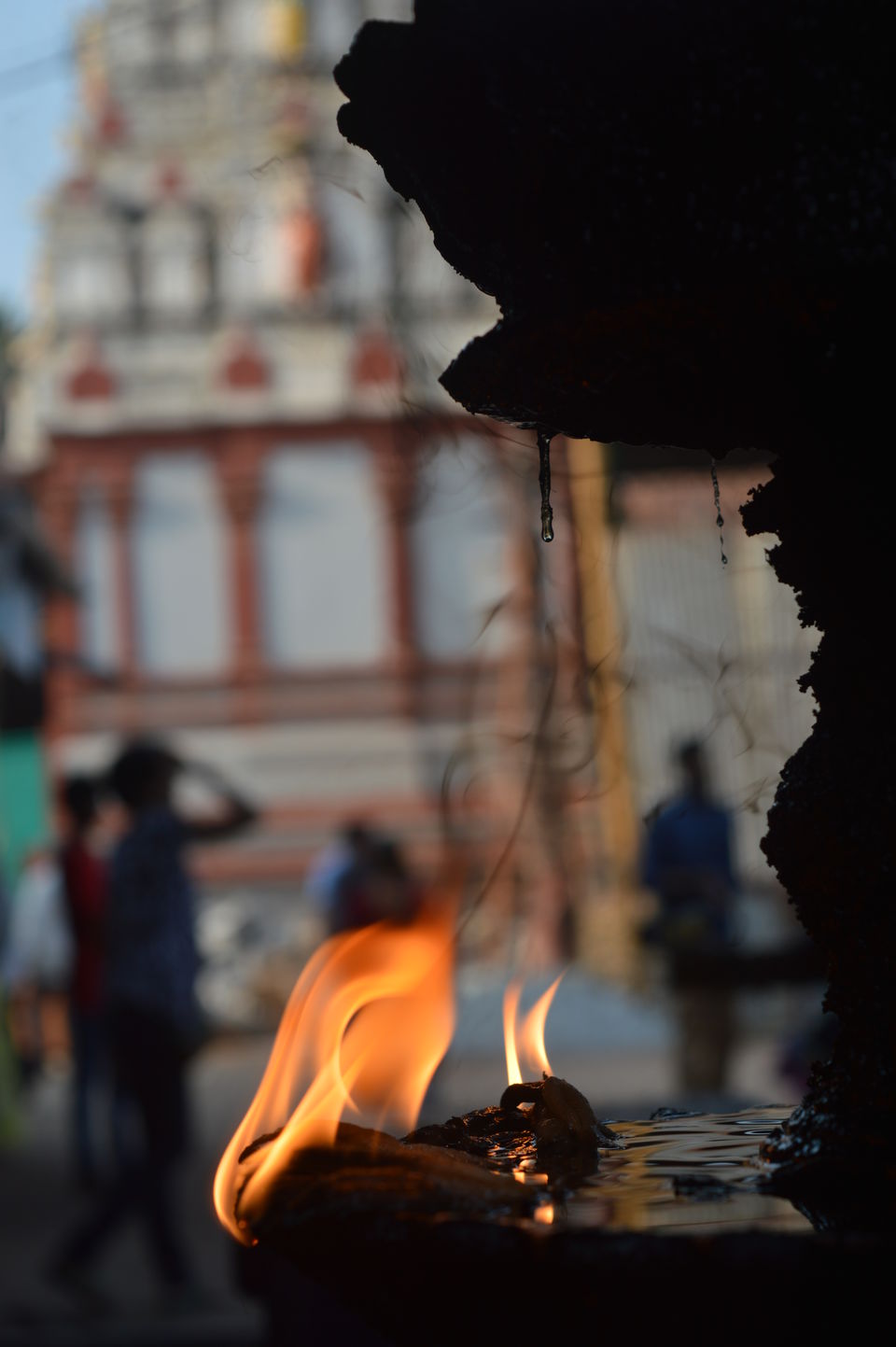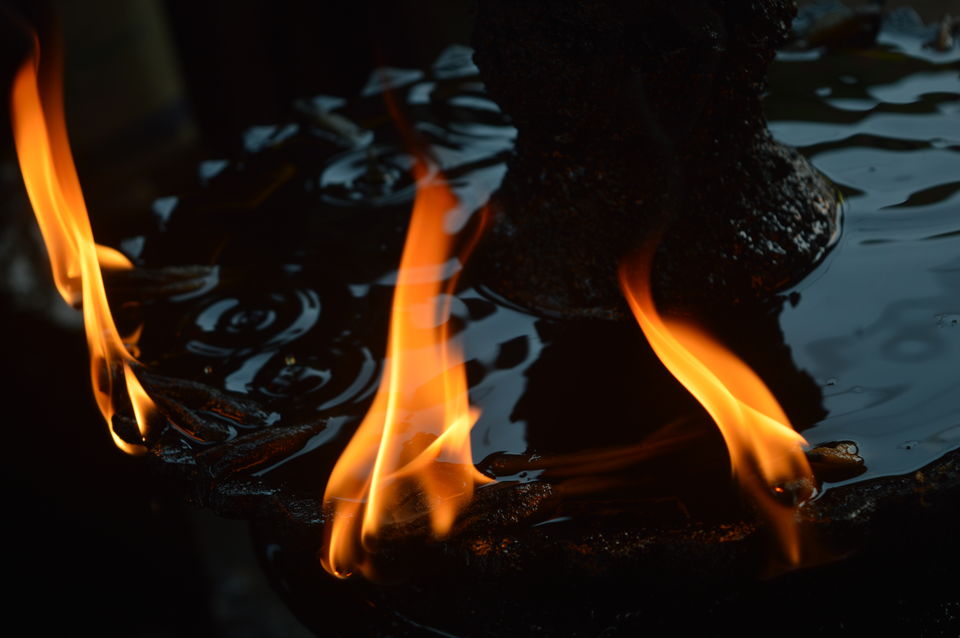 The uniqueness of the Sri Krishna Math temple, is that unlike the other temples, the deity of Lord Krishna is seen through a silver plated and intricately carved window, of nine holes, hence the name, Navagraha Kitiki. They presiding deity, is also one of a kind. The innocent looking Lord Krishna, as a child looks so alluring. There is a churning rod in his right hand, and a rope in the left.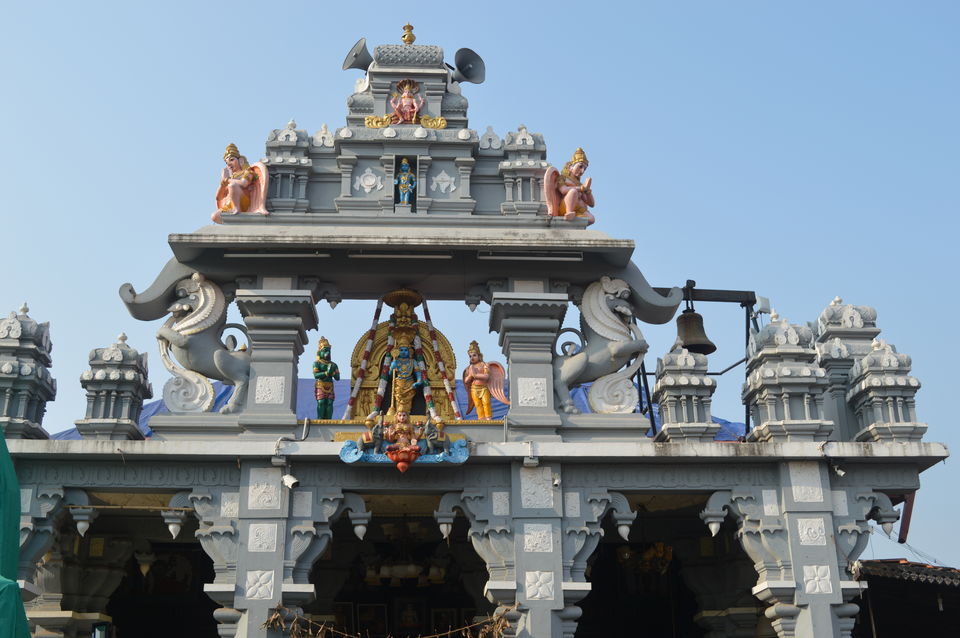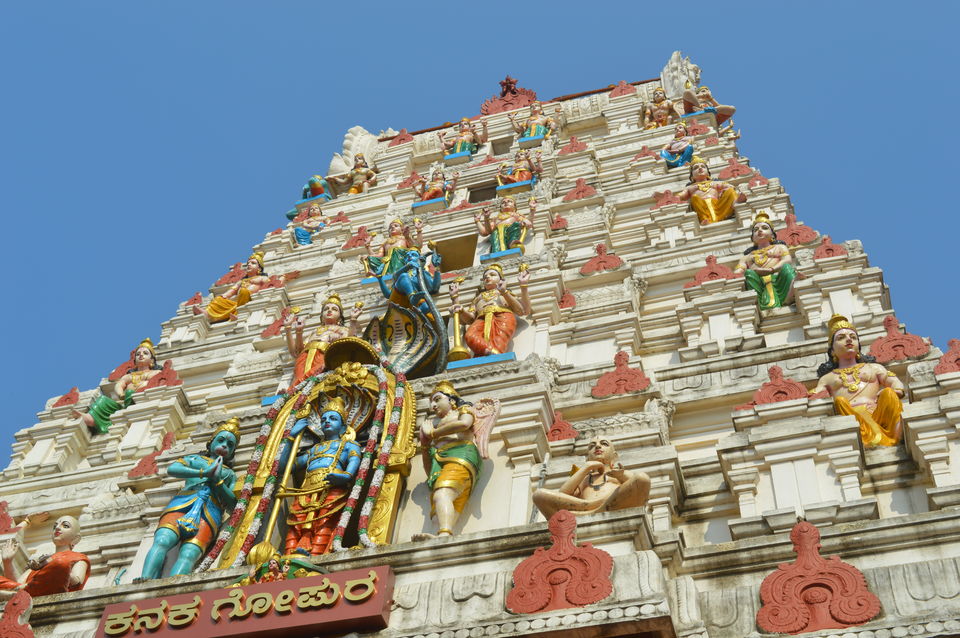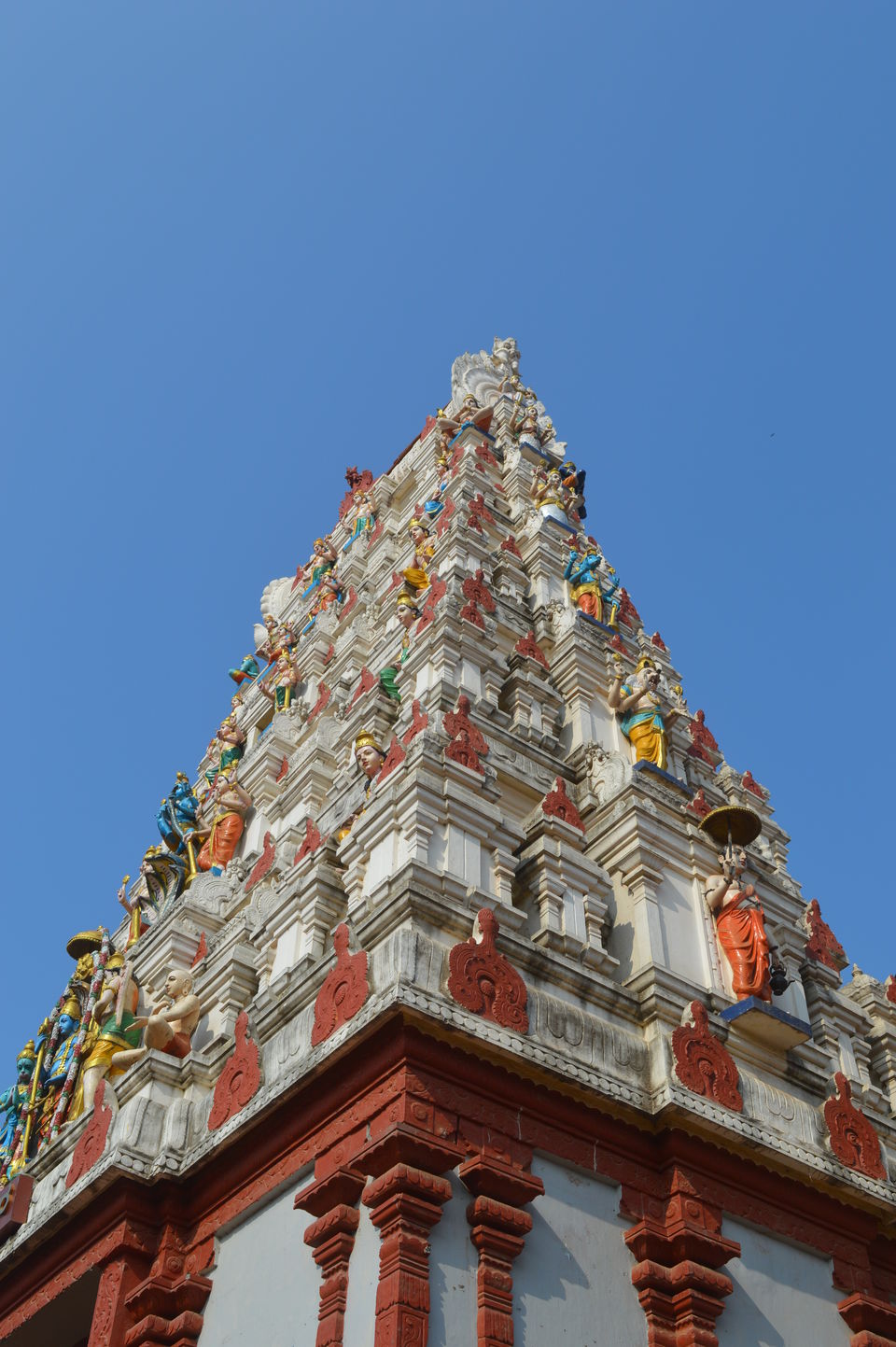 Beside the main temple, there is a pond known as the 'Madhava sarovar.' This is because of Madhavacharya, Ganga descended in this sarovar. This was the place where Sri Madhavacharya bathed the statue of Lord Krishna, and purified it, before installing it in the temple. There is a mandapa in the middle of the tank which can be seen in the following picture. The beauty of this sarovar multiplies on the boat festival which is held here, also known as the teppotsavam. Hundreds of lamps are lit around the mandapa, which create a prepossessing sight.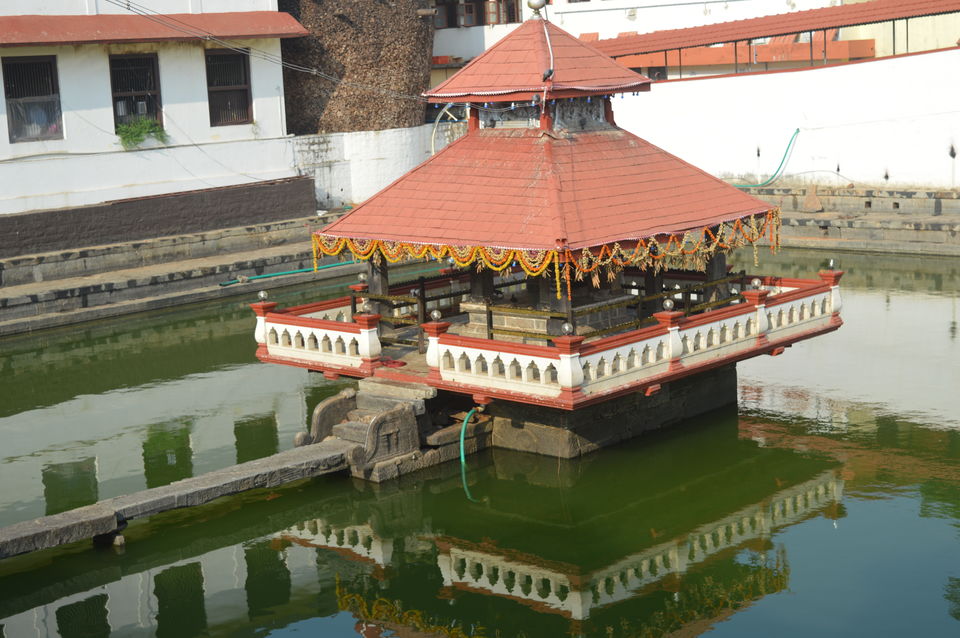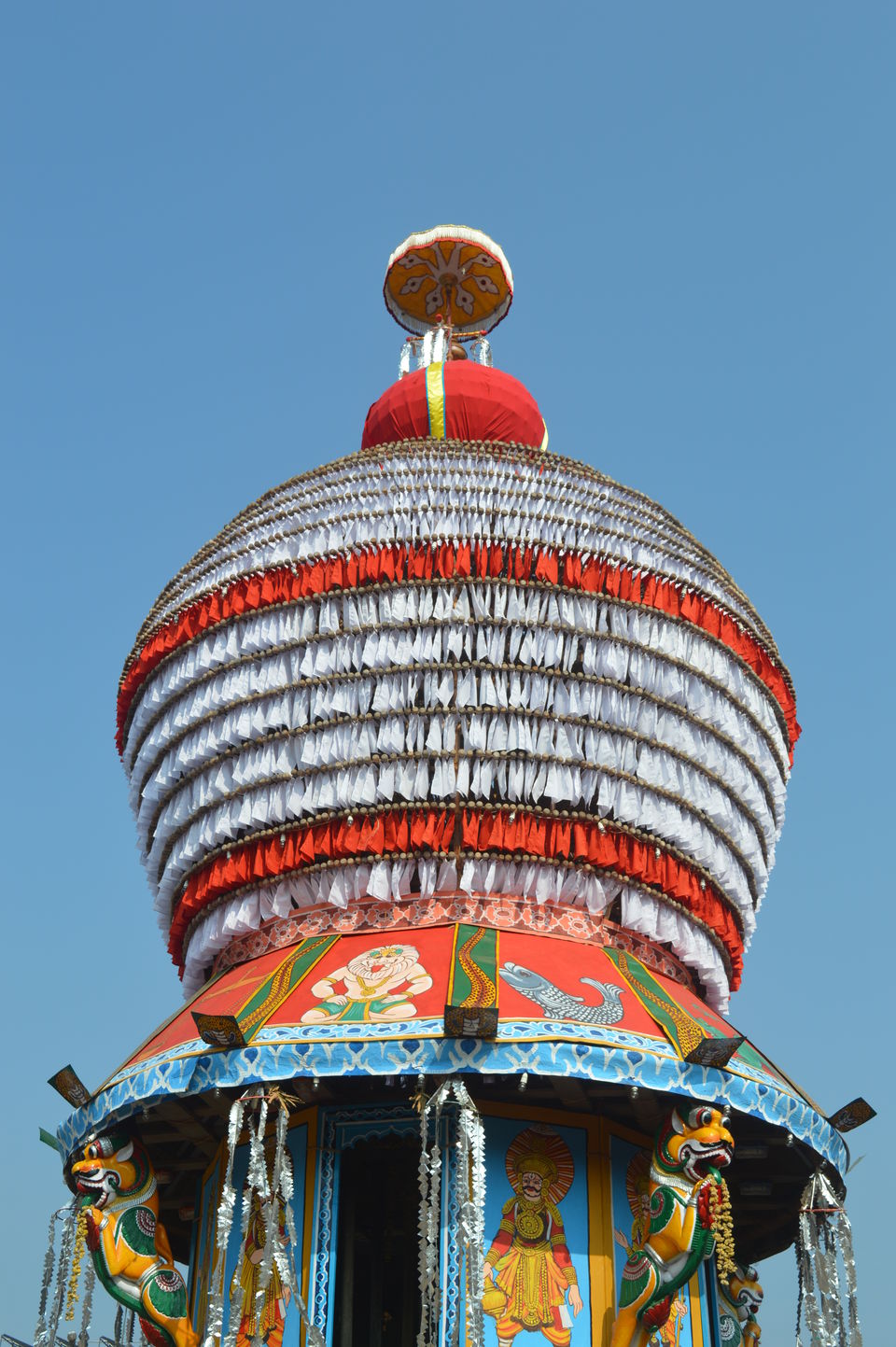 One of the Mathas, known as the Chandramouleshwara matha, is the place where Chandra, or the moon, did severe penance in order to relieve himself from the curse of Daksha Prajapati.
If you wish to imbibe the divinity of Udupi and feel the history come alive in front of your eyes, do visit Sri Krishna Matha, it has got more to offer than you can imagine!