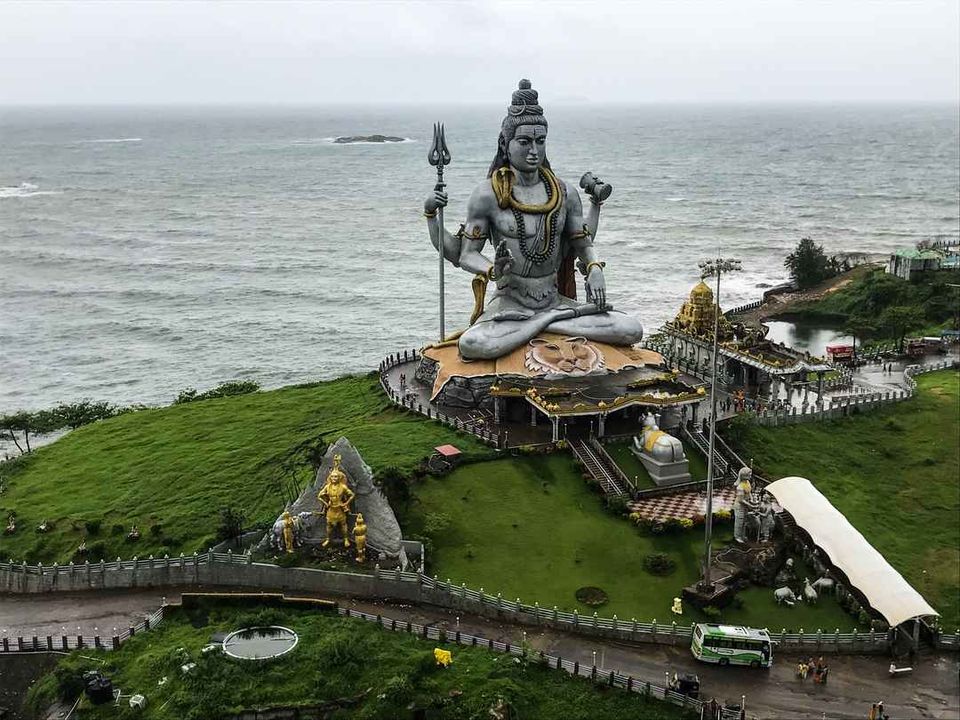 Lush greenery as far as the eye can see, pleasant breezy weather , light drizzle in the afternoon, hot pakoras with beach view, serene drive along the coastline - visiting coastal Karnataka in monsoons is a dream and this gloomy monsoon road trip definitely deserves a place in everyone's bucket list.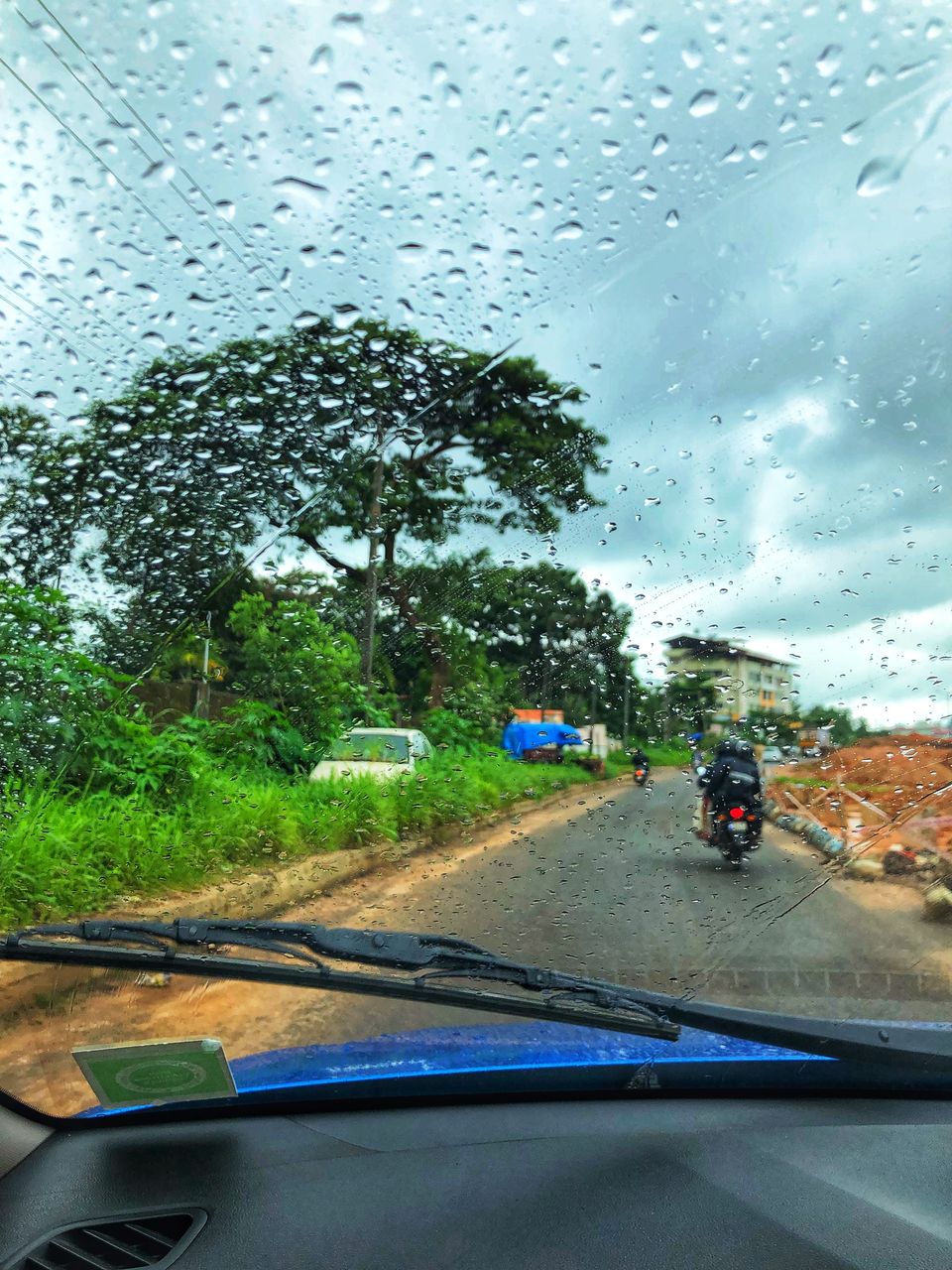 We flew to Mangalore and rented zoomcar for our 4 days road trip. Highly recommend zoomcar if you would want to try renting cars in India. Everything is completely automated ,smooth pickup & drop off process and the car was in great condition.
Day 1:
We rented the car from Mangalore and headed to Bekal fort in Kerala which is just an hour drive from Mangalore. Monsoon is the best time to visit Bekal as the weather is great and landscape is pretty with all the greenery. After spending 1-2 hours at the fort admiring the beautiful views and clicking pictures, we headed to Udupi. Udupi was 3 hours drive along the coastline with roads in great condition.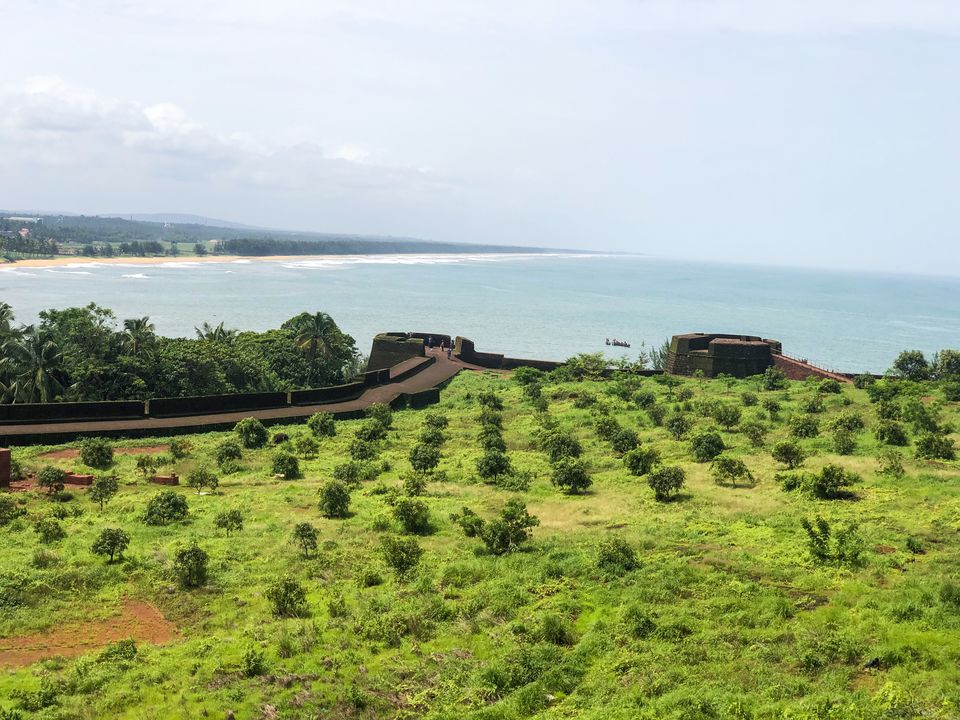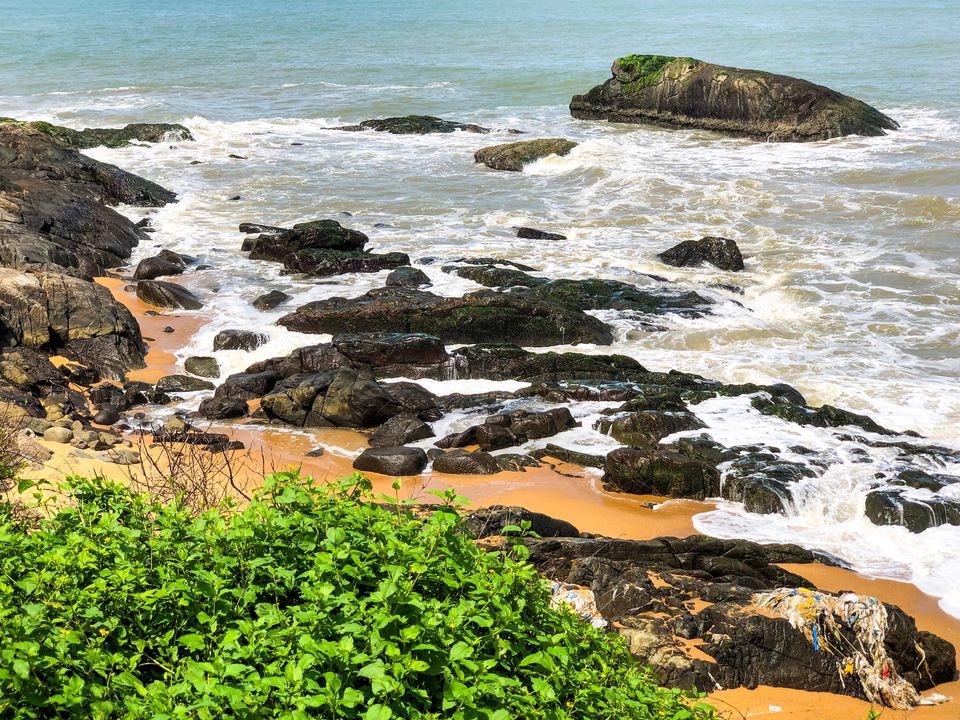 We reached Udupi in the afternoon and we went to Malpe beach for lunch. We had lunch at Oh! Cafe overlooking the beach, hot pakoras in the gloomy weather was a pure bliss. We spent good 2-3 hours at the beach enjoying the food and views. After Malpe beach, we visited Thimmana Kuduru hanging bridge and headed to the hotel for check in. We also visited the famous Sri Krishna Mutt in the evening, temple was super crowded but worth visiting when you are in Udupi.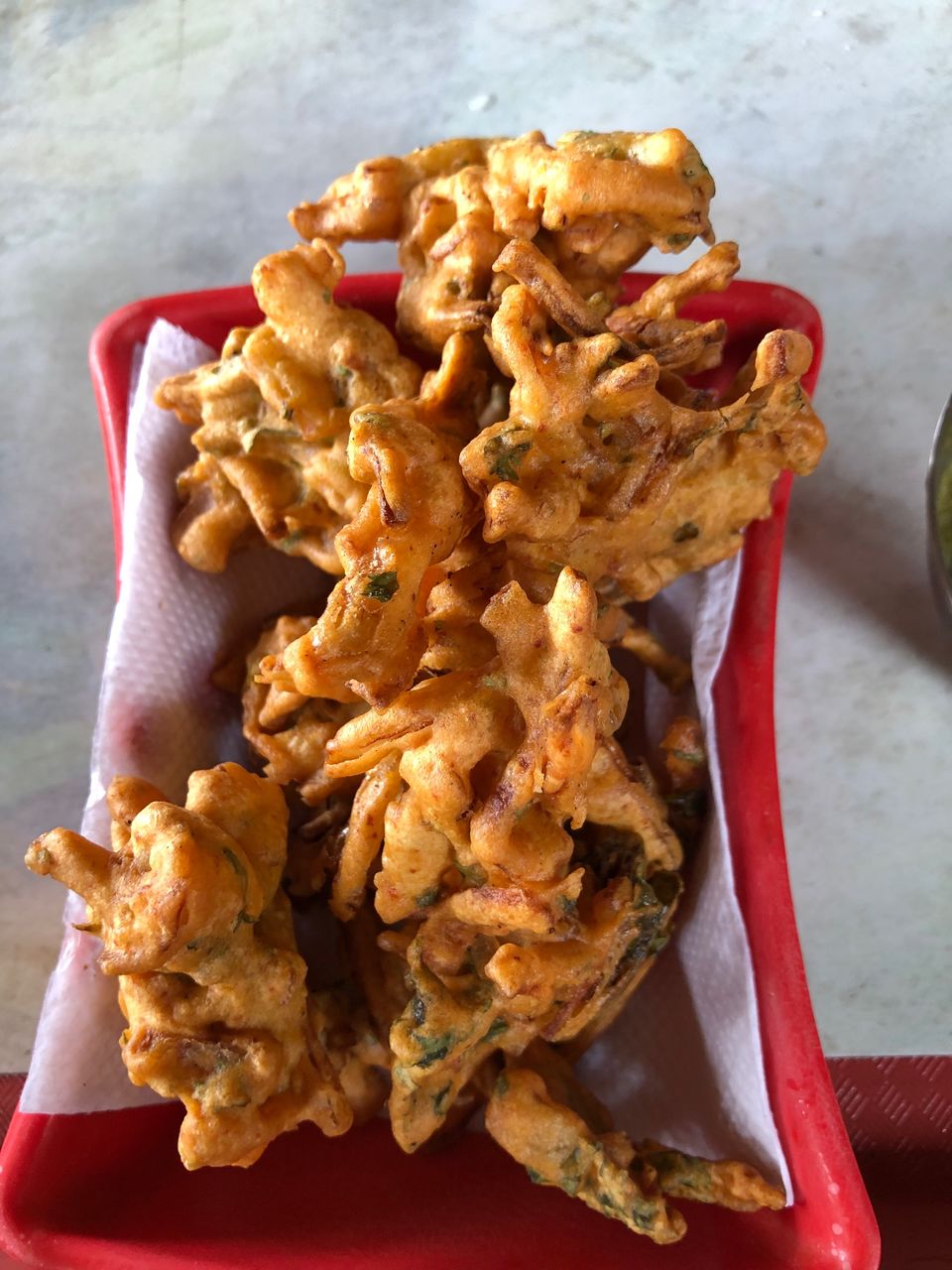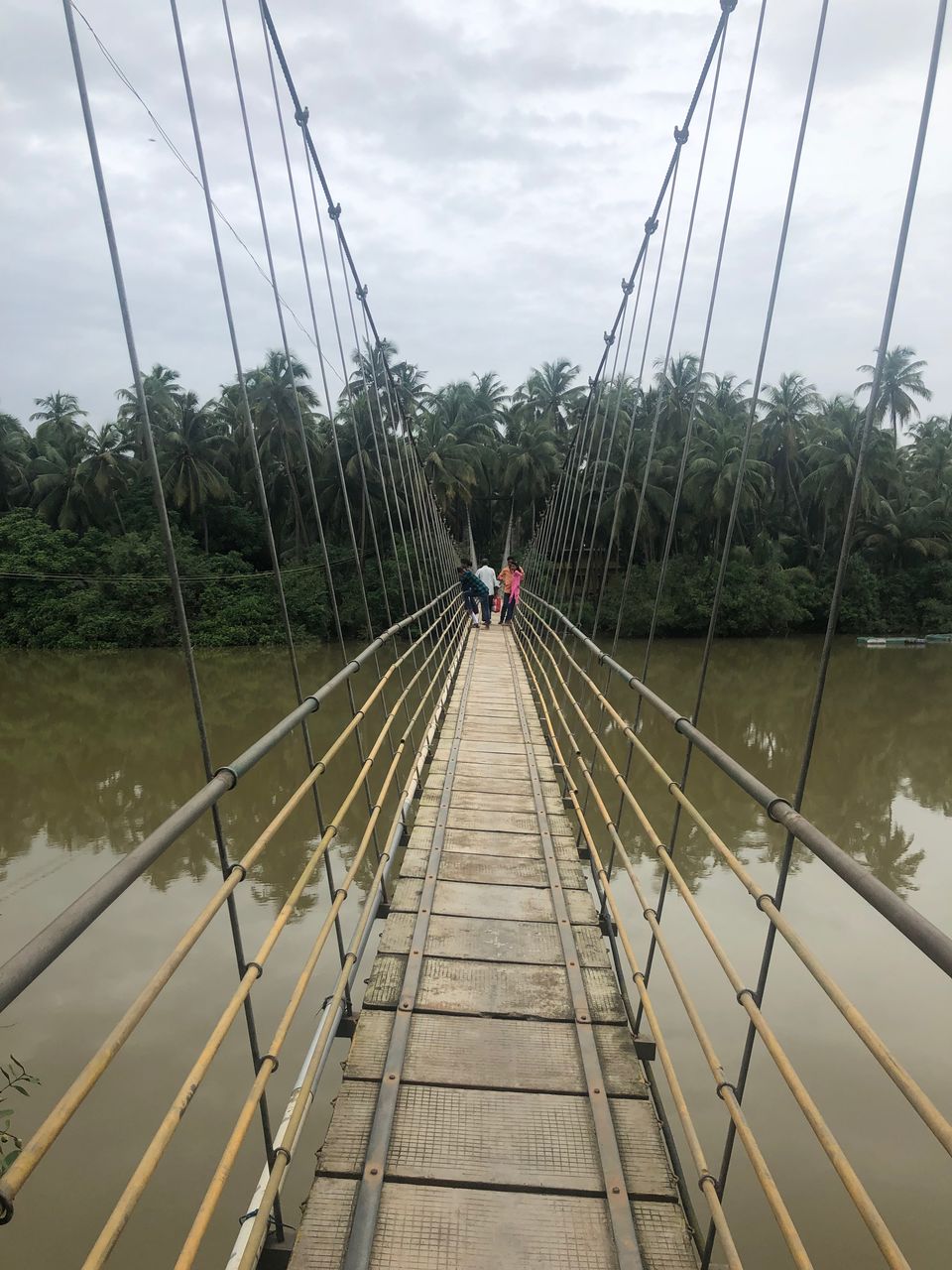 Day 2:
We had our breakfast and started our road trip to Murudeshwar. Road condition becomes worse after Udupi, lot of construction work happening right now and too many diversions. But the backwaters and coastline views you get along the drive is worth it.
Our first stop on Day 2 was Maravanthe beach - Maravanthe road with the Arabian sea on one side and Souparnika river on the other side gives a spectacular view and one of its kind. Do visit this beach on your way to Murudeshwar from Udupi.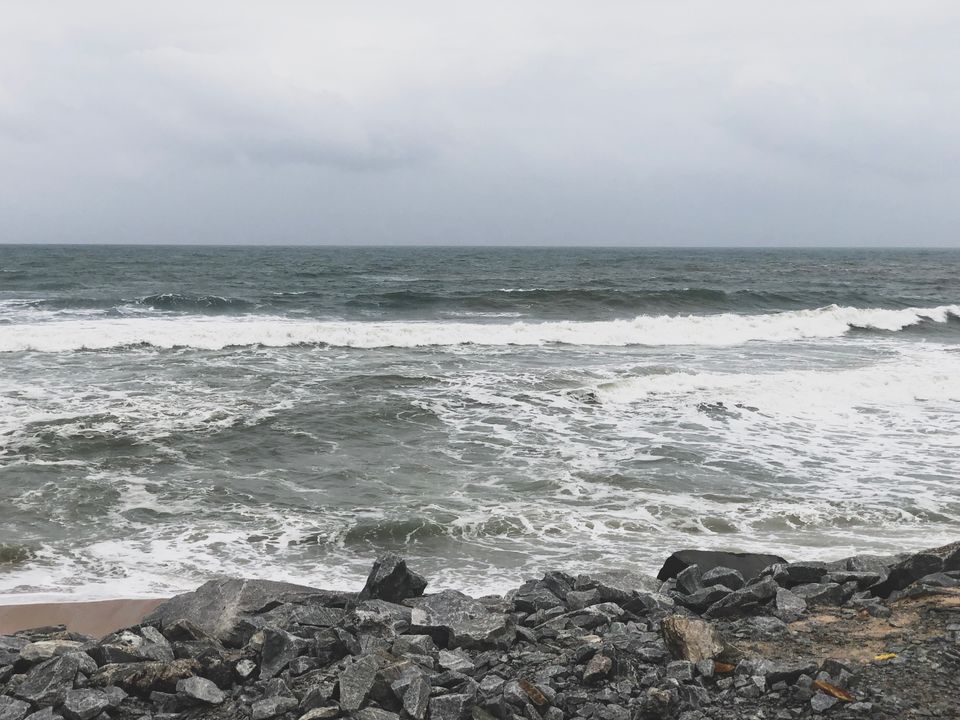 Before Murudeshwar, we stopped at a small coastal town Bhatkal and visited Bhatkal lighthouse.It was a calm and serene spot with the gorgeous view of port, Arabian sea and some tiny islands. It was just us and the sea up there. Felt so peaceful and definitely the best place we visited in our 4 days road trip.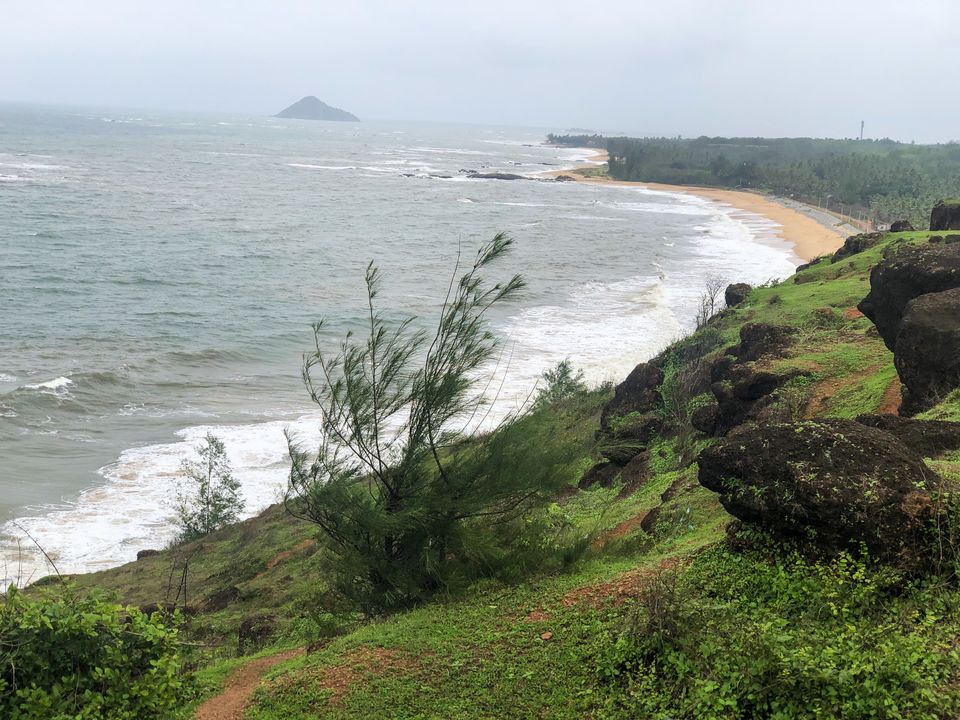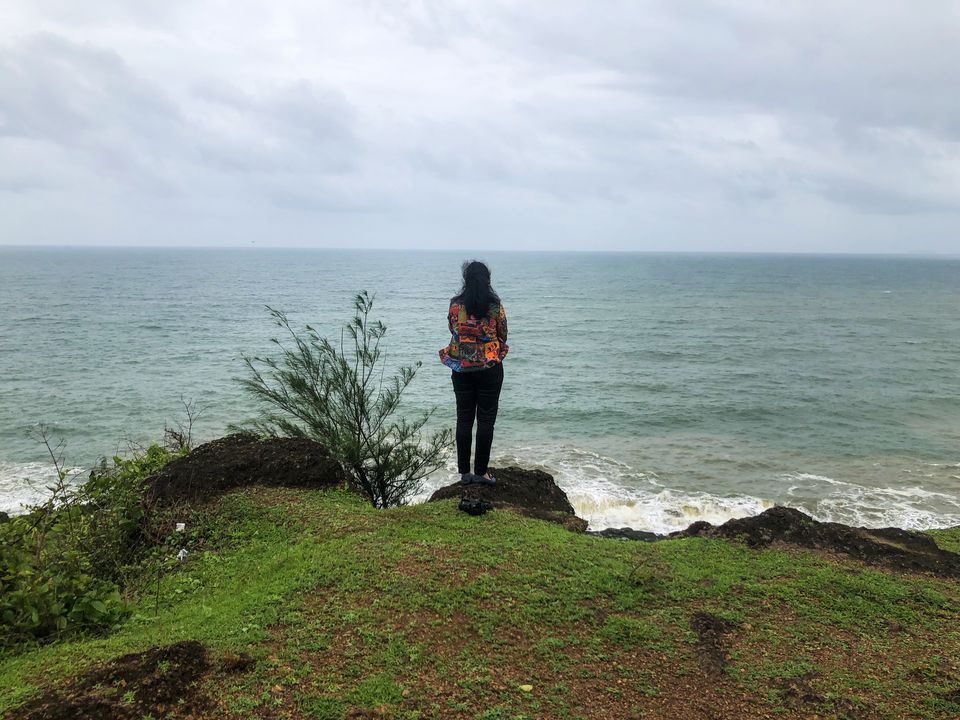 From Bhatkal we headed to Murudeshwar which has the second largest Shiva statue in the world. Murudeshwar was in my list since long time and to finally visit the place and witness the huge Shiva statue was truly a wonderful experience. You can also take lift to the18th floor of Rajagopuram and get some amazing views of the beach, Murudeshwar town and Shiva statue.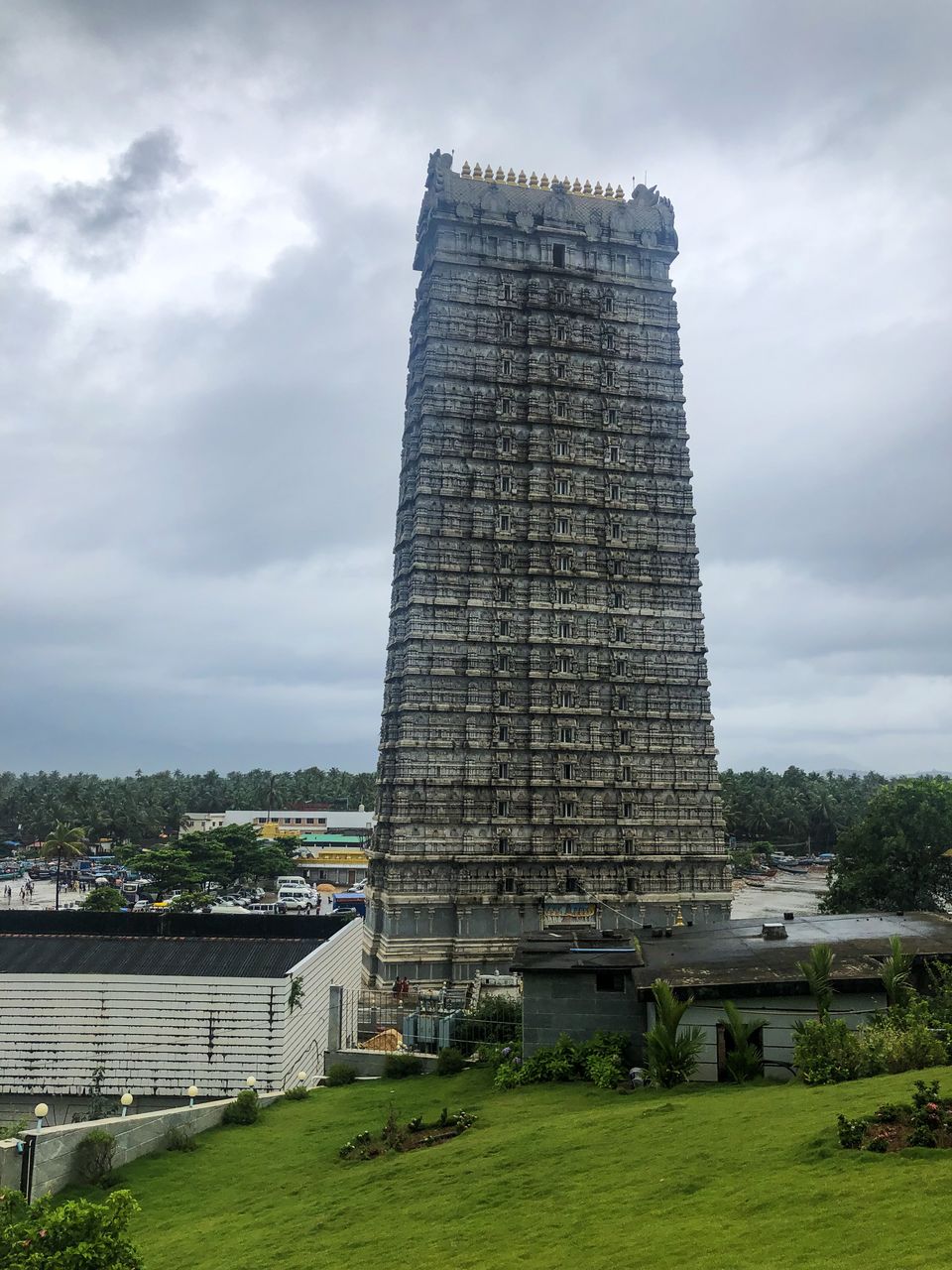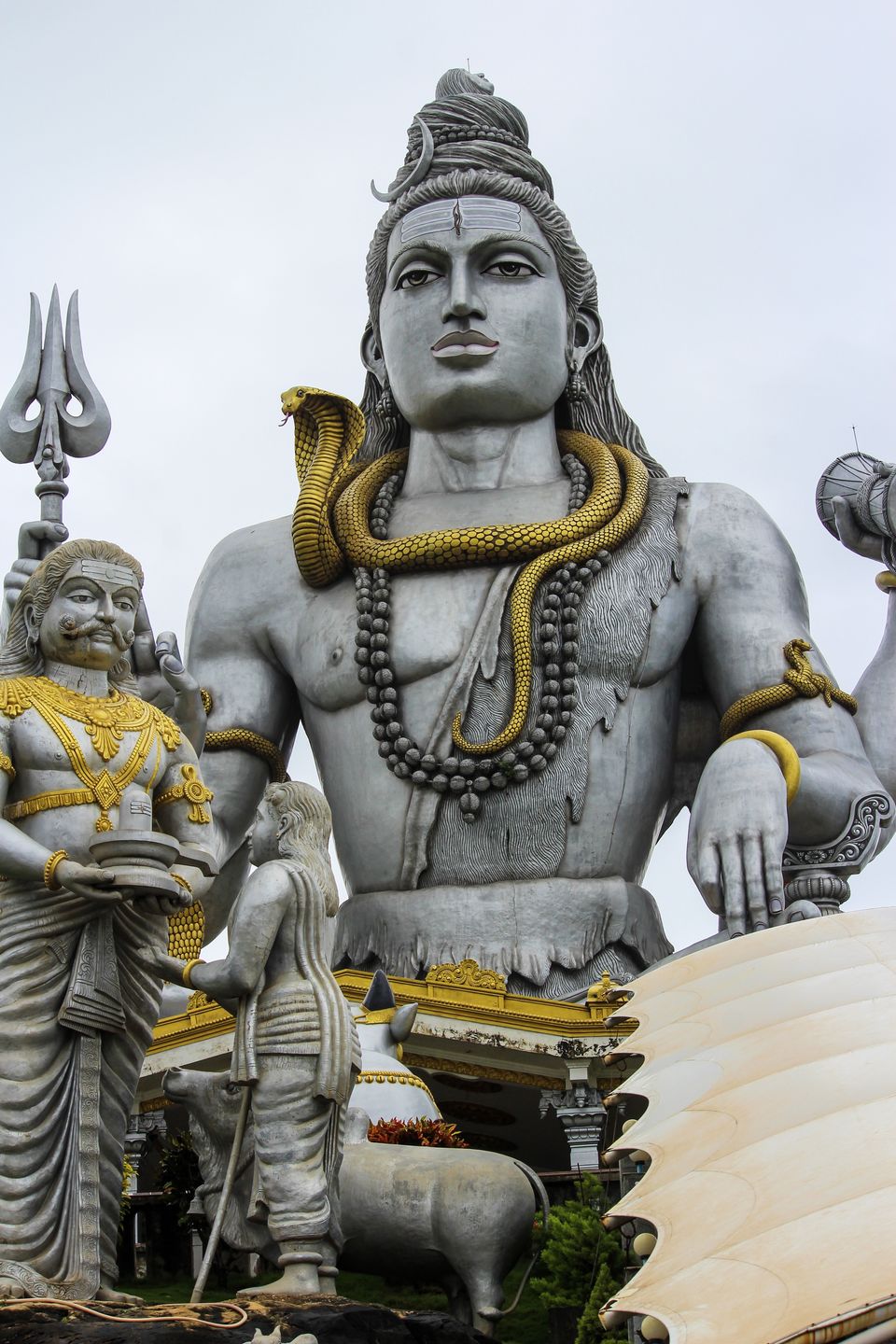 After having a good darshan and enjoying the stunning views of Lord Shiva statue , we headed to Gokarna.
We reached Gokarna in the evening and spent the rest of the day at our resort with some nice food and great views.
Day 3:
We couldn't do the beach trek as the trail was slippery due to rains, so we explored the popular 3 beaches of Gokarna in auto. We visited Om beach, Kudle beach and Gokarna beach, must visit when in Gokarna. There are lot of cafes with the beautiful beach views and good food, do try them during your visit to Gokarna. We visited Namaste Cafe, Mantra Cafe and Kudle beach view Cafe. All 3 had good food and great views.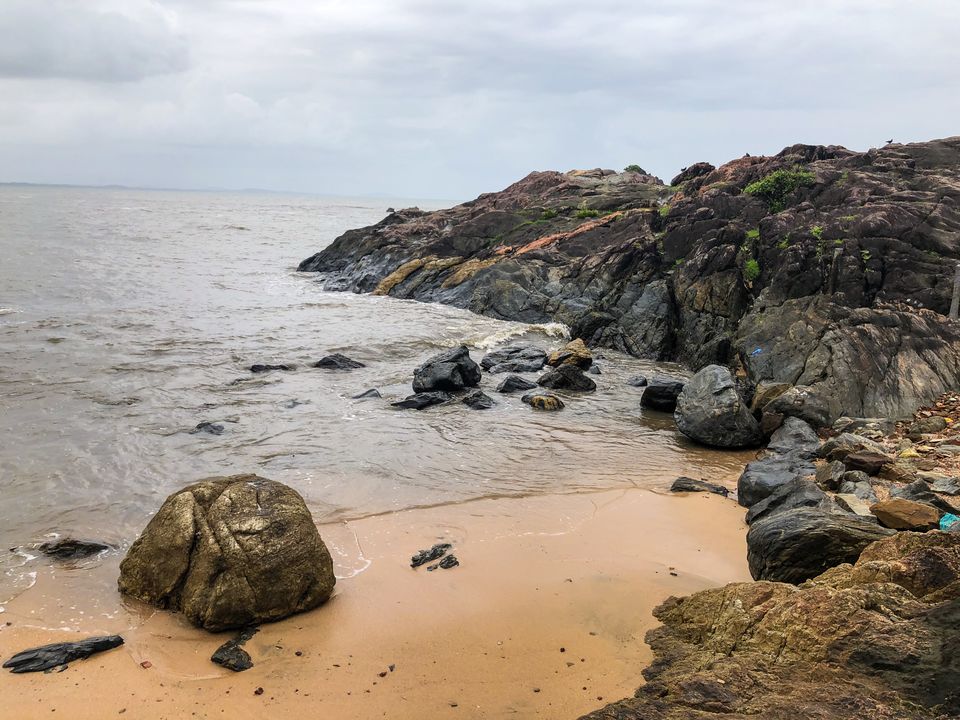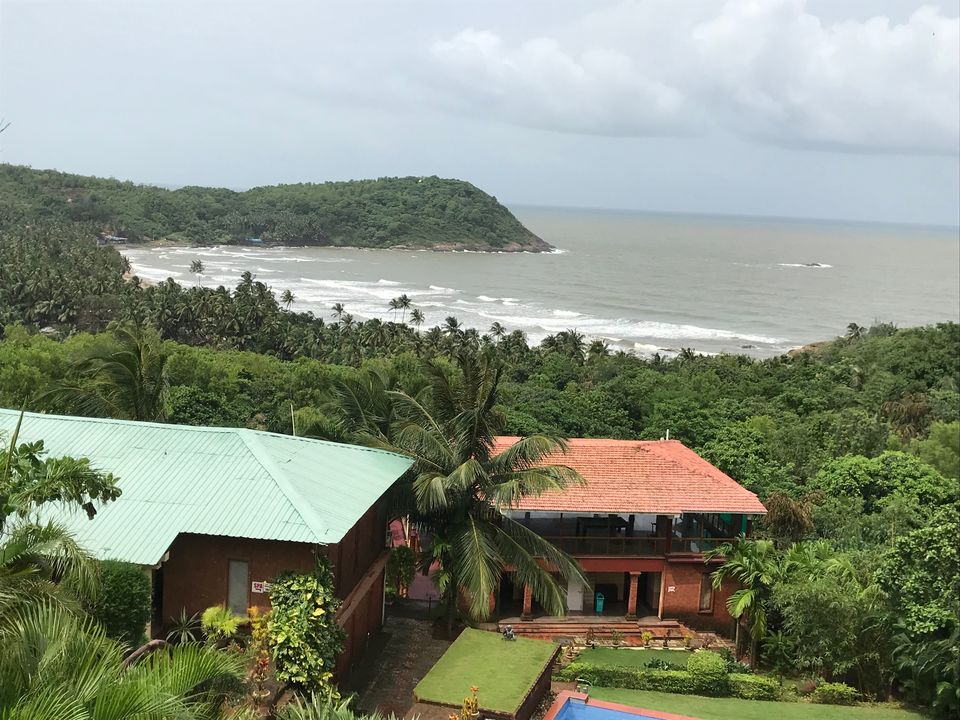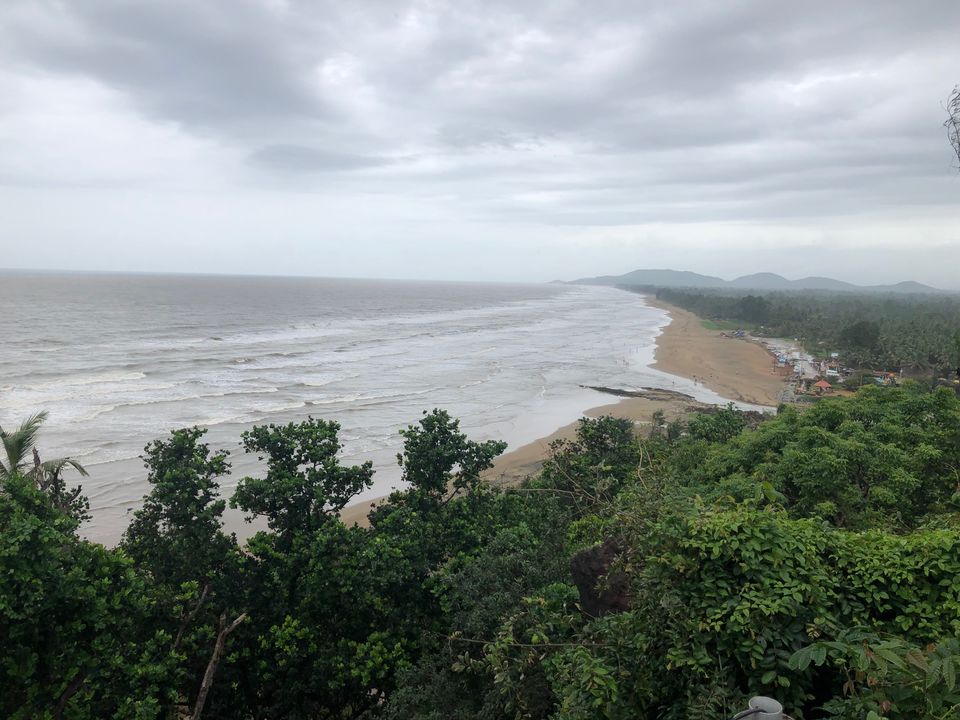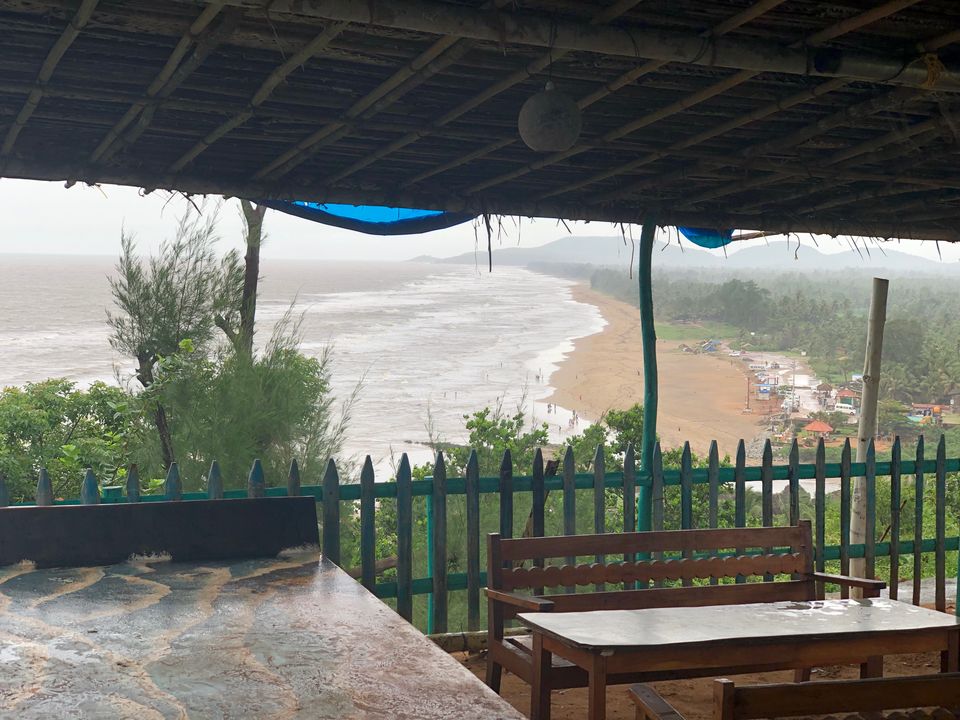 Day 4:
We visited the famous Mahabaleshwar Temple and started our drive back to Mangalore. We dropped off our rental car and took the flight back to Bangalore.
It was a refreshing and beautiful trip, visiting the coastal areas in monsoons definitely gives a different experience. Make sure to add this to your list, trust me you'll have the best time :)