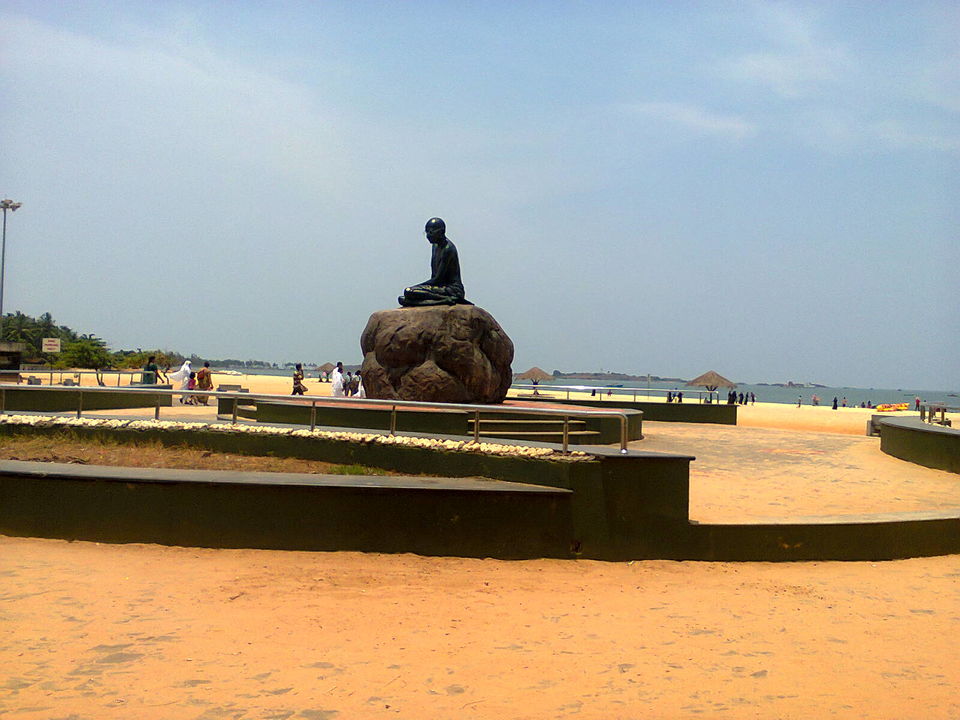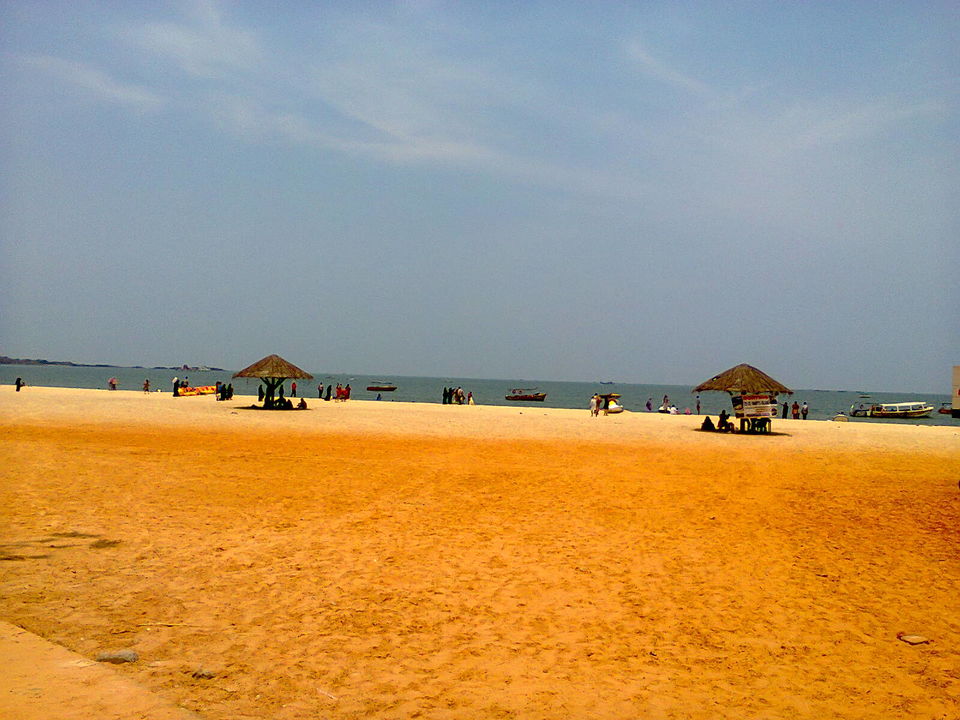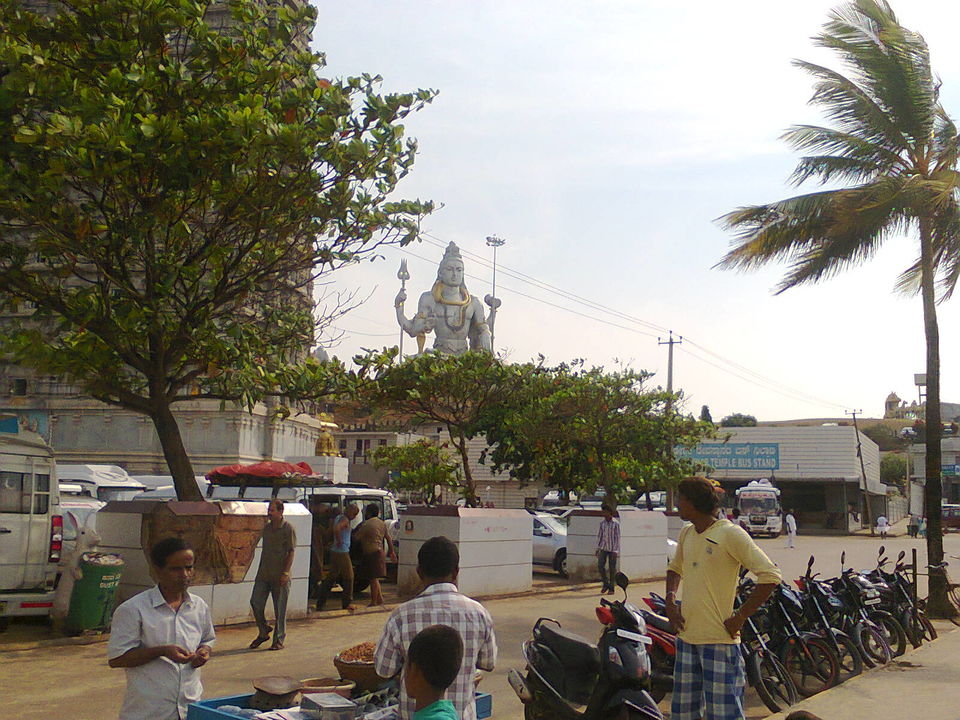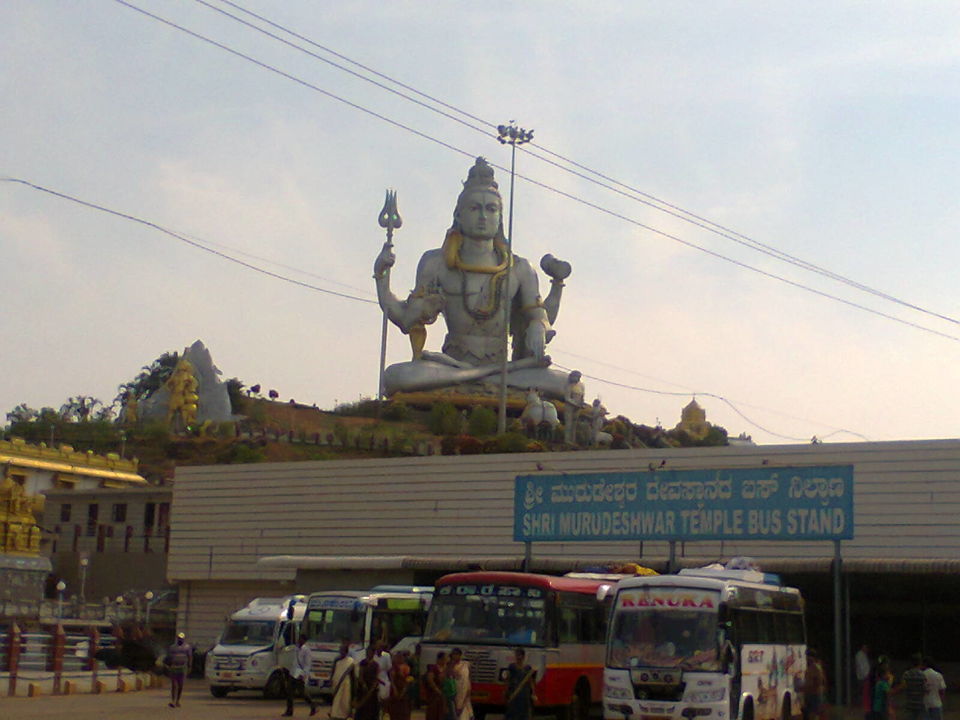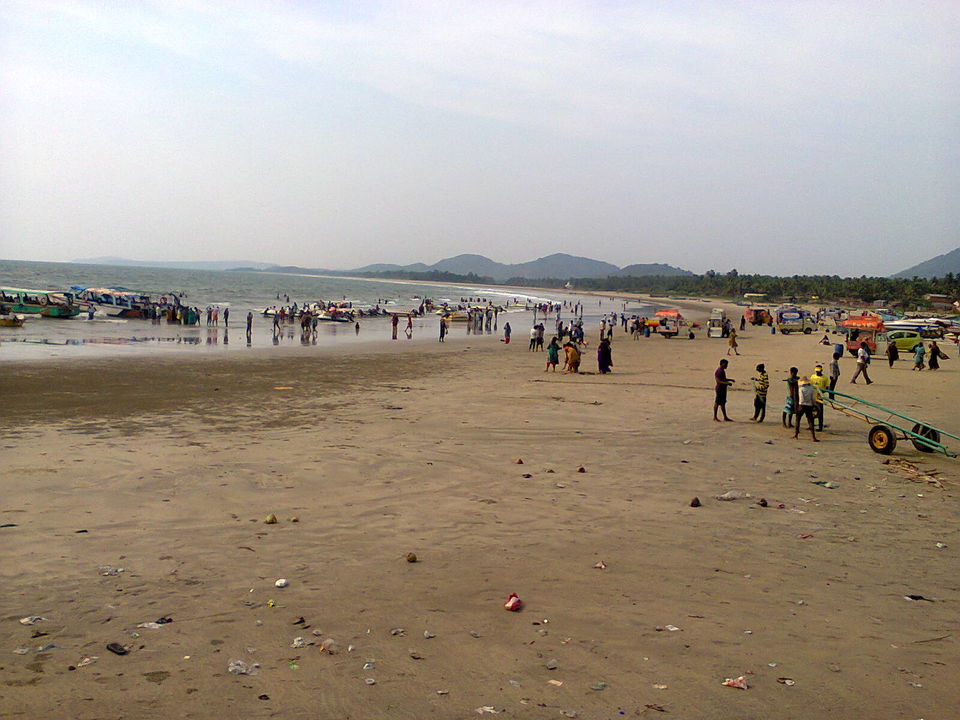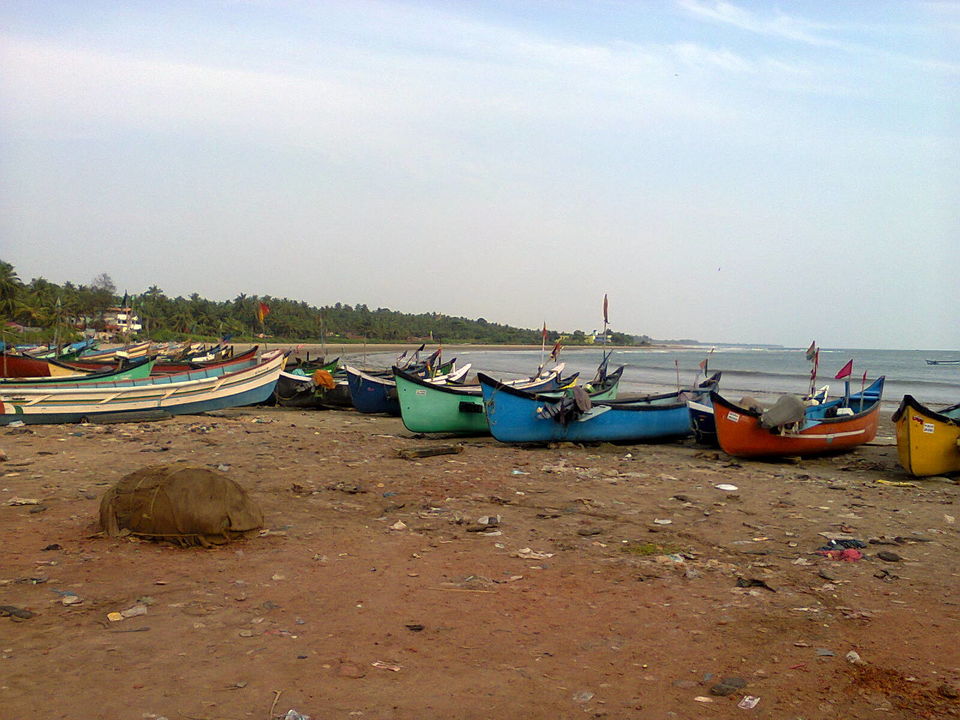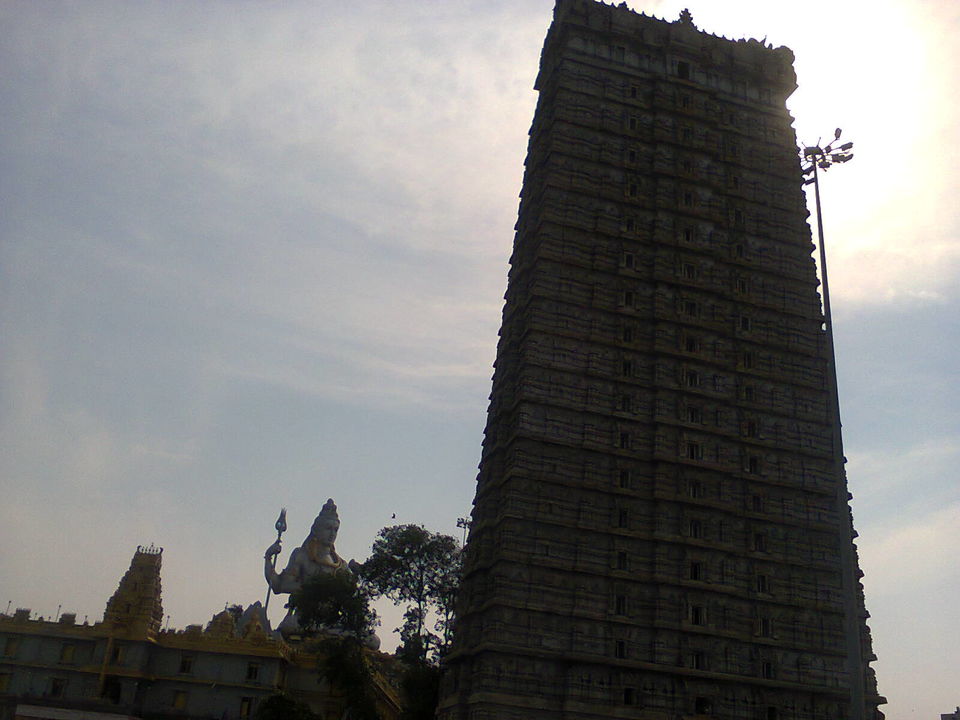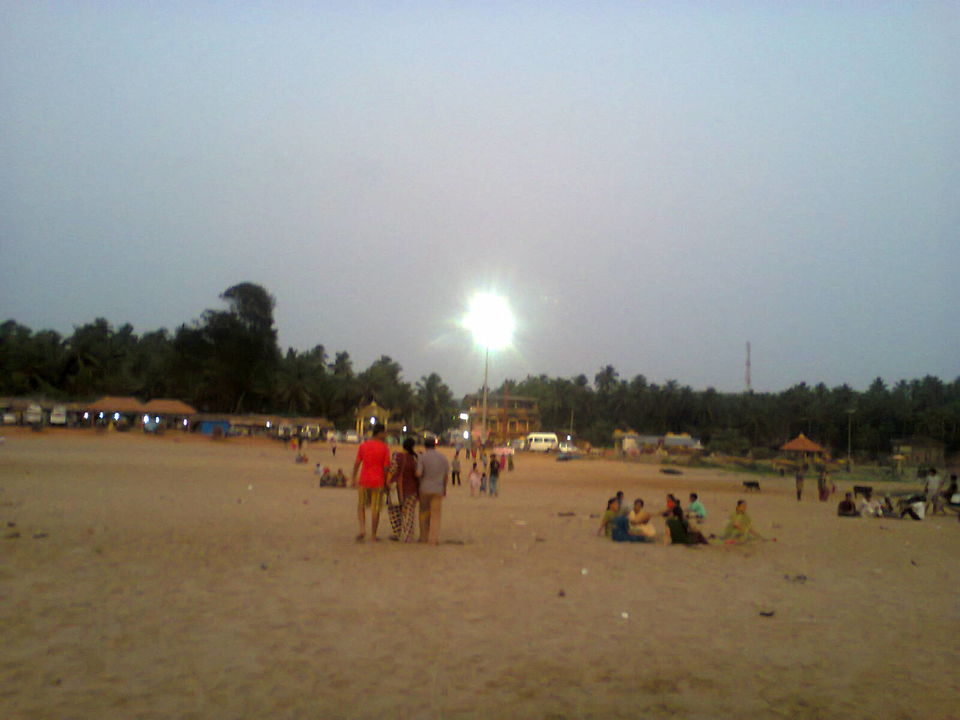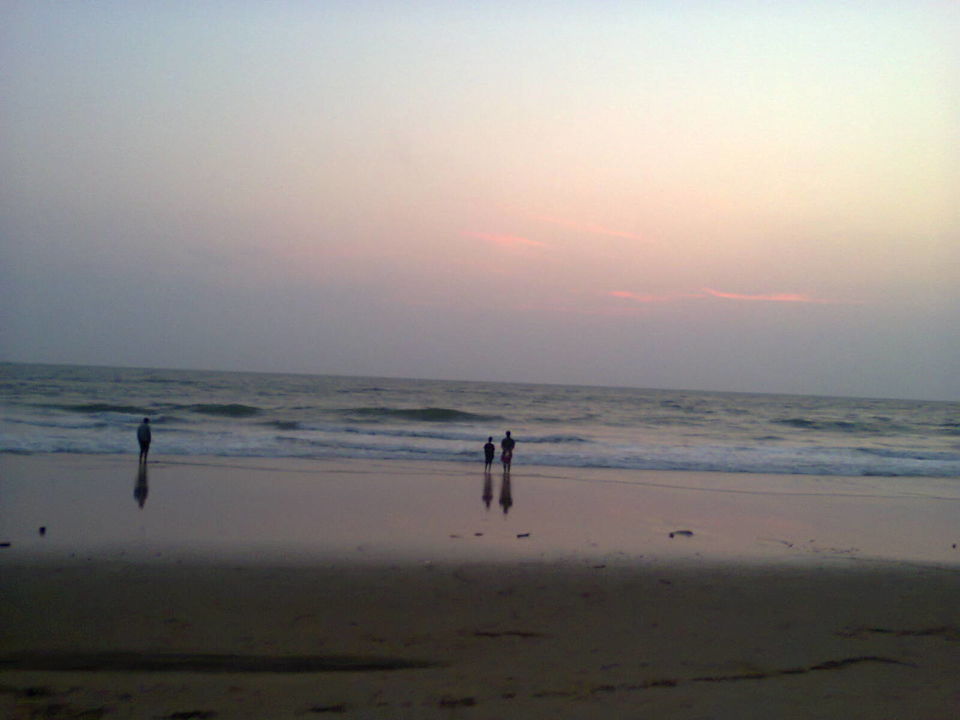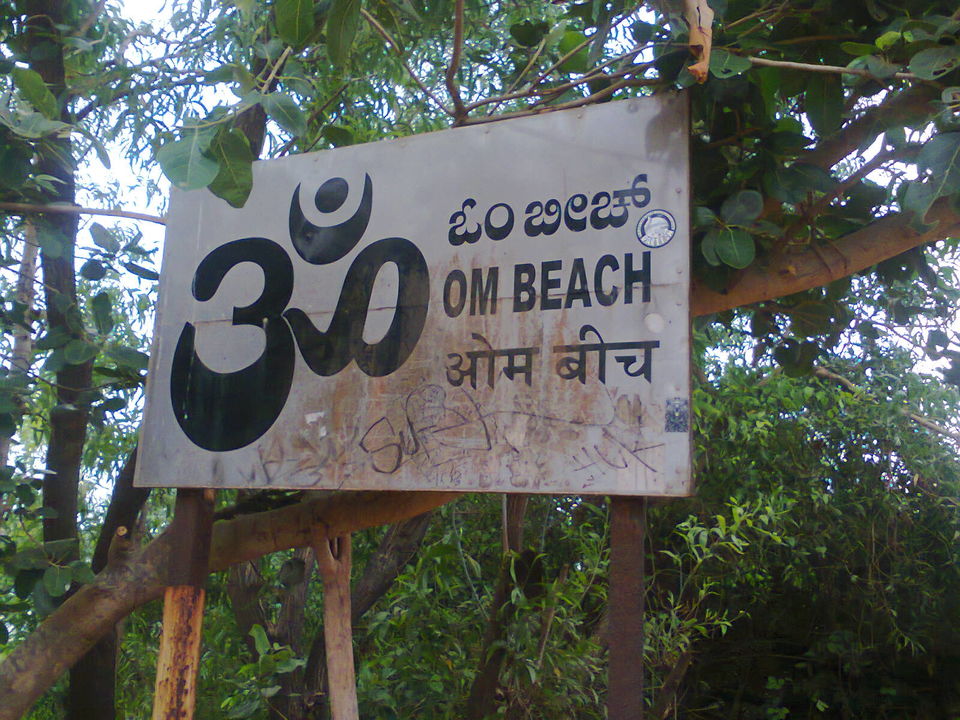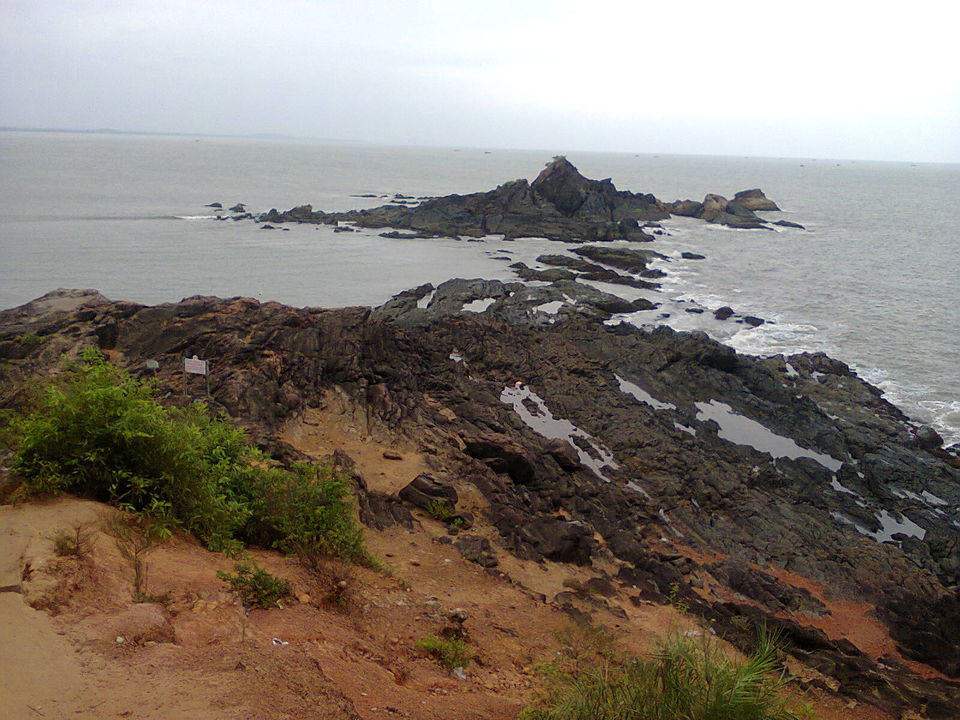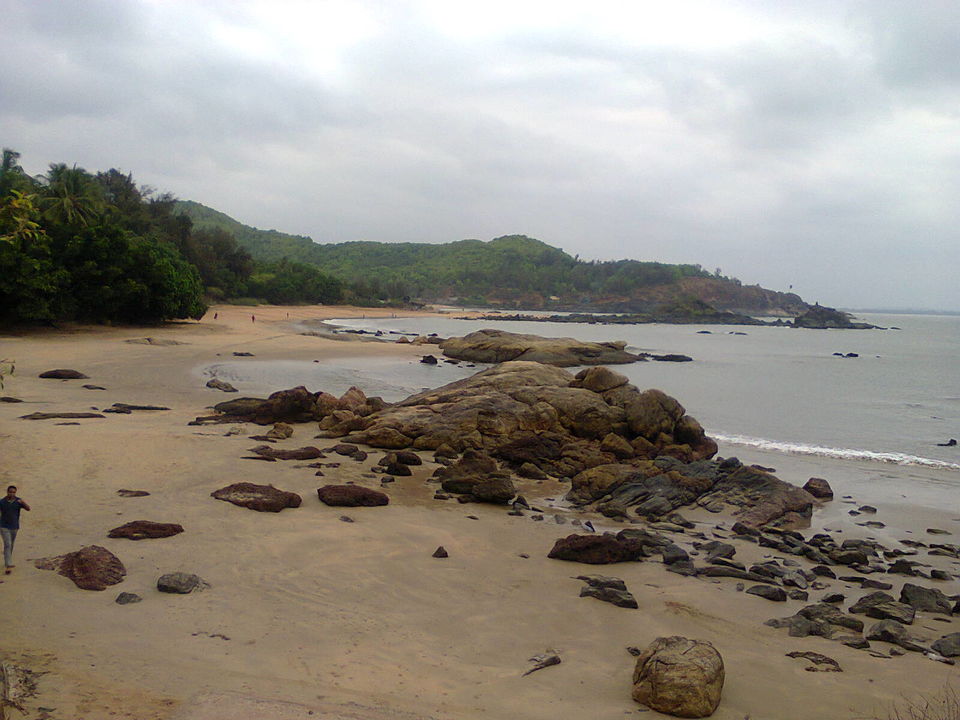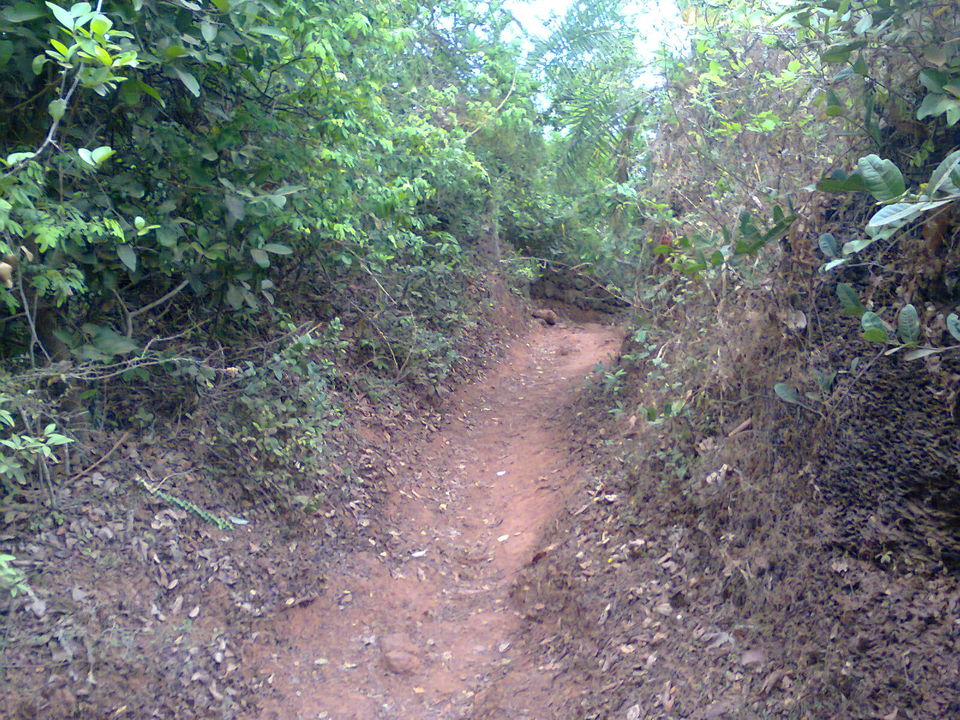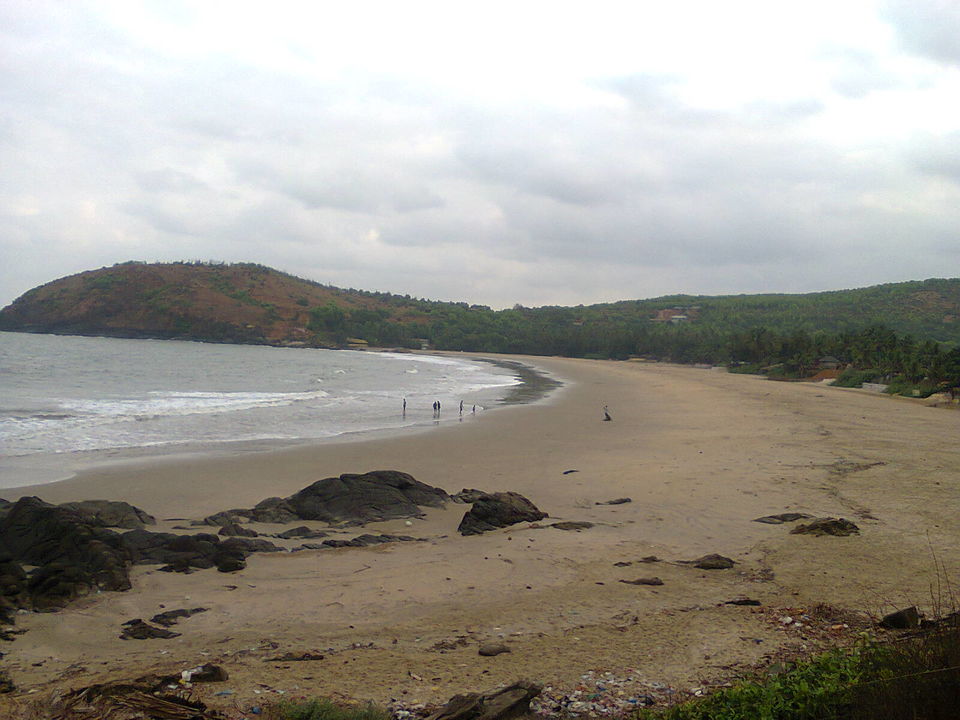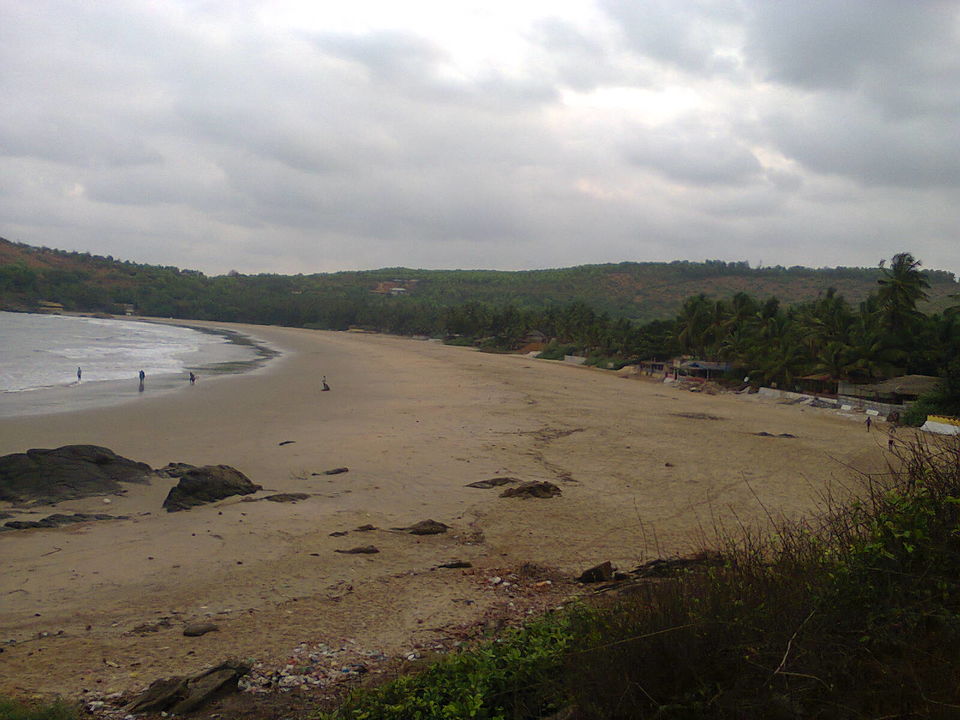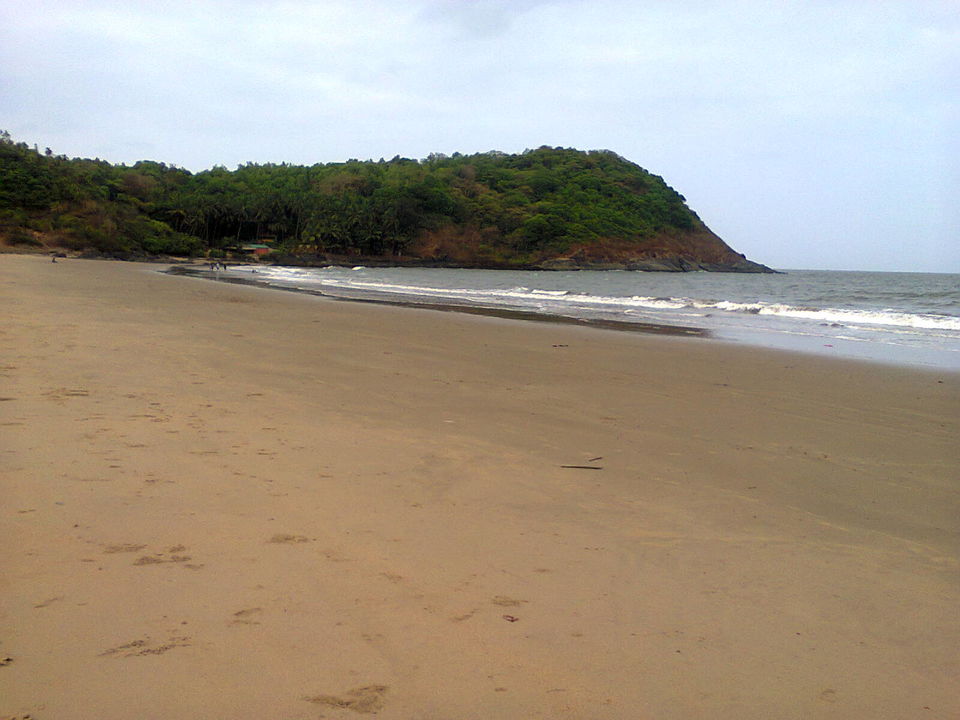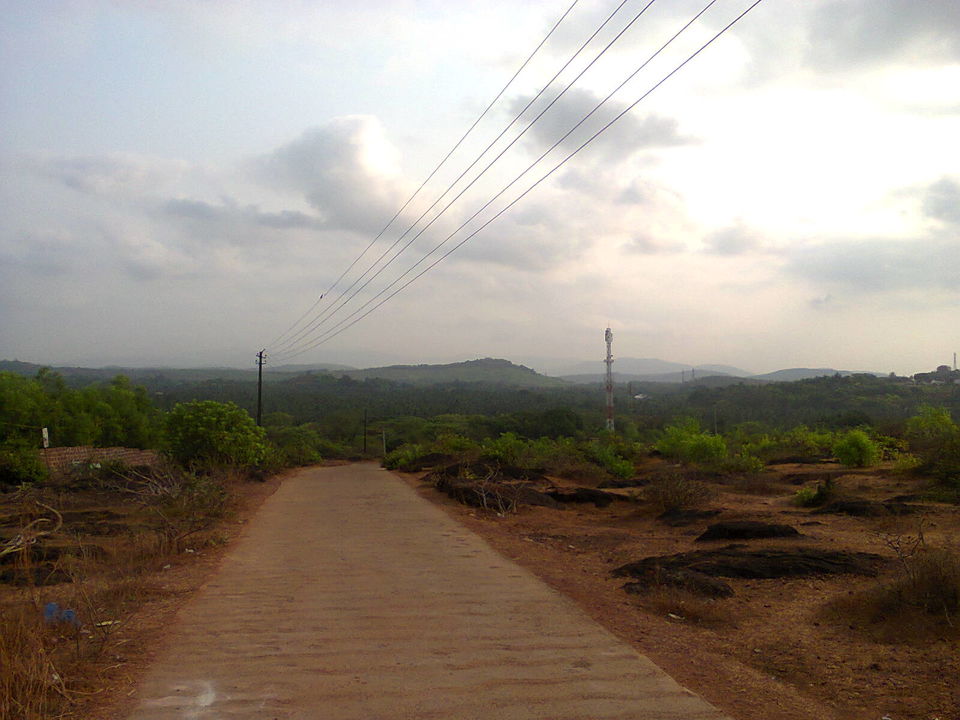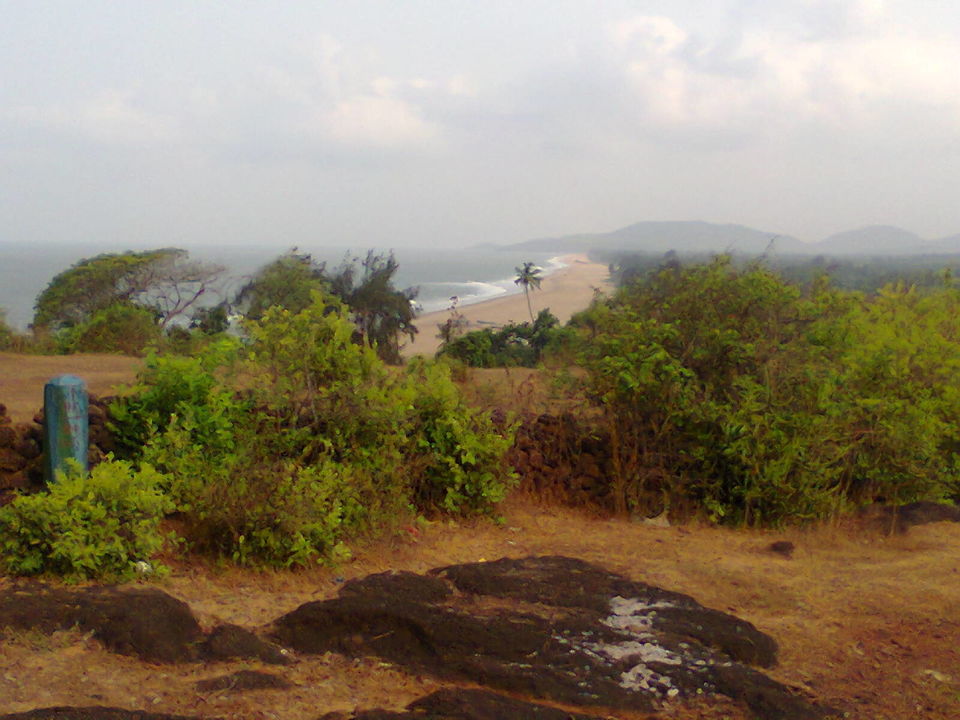 30.04.2014:
9:00 AM- Mangalore to Udupi via Karwar Express (Open Ticket - Rs. 40 - can sit in any II Class S/L Compartment) - A train arrives from Yeswantpur that splits in Mangalore- front Half heading towards Kannur and Second half heading to Karwar. Reaches Udupi @ 10:40 AMUdupi- walked 750 m towards Main Road and caught a Bus towards Udupi Bus Stand (one bus every 5-8 min).- Got another pvt bus to Malpe Beach from Bus Stand (one bus every 5 min).Spent some time @ Malpe Beach (one can visit St. Mary's Island visible from Malpe)- an Island off the coast and has beautiful Rocks, Coconut Trees and good view of the mainland- (3 Hrs trip by boat costing Rs.150 Per Head). Walked 50 m towards Malpe Beach Road to catch a return bus to Udupi Bus Stand. Very tasty food @ Durga International, just near Udupi Local Bus Stand- Heavenly Puri Sagu and Chutney.1:45 PM Boarded a bus to Kundapura. 2.20 reached Kundapura- got down at the Main Junction to catch a Bus to Bhatkal. (Not much of scenic routes- typical State Highways- though it was the National Highway- Edapally to Panvel!)
Reached Bhatkal Bus Stand at 3.30 PM. (Badly maintained Washrooms though!). Immediately got a Bus towards Honavar to get down at Murudeshwar Gate. (3.45 PM)From Murudeshwar Gate frequest Private Buses/Vans Available- charge Rs. 8/- to ferry you to Murudeshwar Mandir. Beautiful Mandir in Murudeshwar of Shiva but the Murudeshwar beach was not that well maintained. The Fishing Beach on the other side of the Mandir was much cleaner and less crowded!
Got a Van to Honavar from Murudeshwar (4.30 PM) to reach Honavar at 5 PM (Rs. 25). Immediately got a Bus to Kumta to reach Kumta at 5.30 PM. Got a bus from Kumta to Gokarna. The Best Bus Ride of the day- From Kumta we deviate from the Edapally Panvel Highway and enter the Coastal Area- which is also amongst the Ghats (the Western Ghats)...beautiful scenery around especially of Salt Pans and water creeks between hills.
Gokarna: Reached Gokarna Bus Stand around 6.25 PM. The Temple is at around 5 min walk from the bus stand and further the Gokarna Beach is about 2 min from the Temple.There are plenty of fairly good guest houses and accommodation available near this busy area between bus stand and Gokarna Temple at good prices around Rs. 200-Rs. 500 per night per person.
But I decided to head to the other Beach in Gokarna which is more famous- when i asked Locals they said that walking in the night would not be recommended and only mode of access was the private Autos). I took an Auto from Gokarna Bus stand to OM Beach (around 8 PM to reach Om Beach at 8.20PM)- (Rs. 200). Had Dinner at Namaste Cafe- good ambiance & Okay Food! After Dinner couldn't find an Auto to return back to Gokarna hence had to rent a room @ Namaste Cafe @ Om Beach- Rs. 800 per night.
01.05.2014:
Got up early next morning, checked out and decided to walk back to Gokarna. The route is awesome, and I was mad at myself for not having walked the previous night. The walk involves a liitle trekking and there are indicators marked on rocks to guide you even during the night. Carrying a torch would definitely help!
The walk from Om Beach first takes you to Kudle beach- one of the best beaches i have seen! (nice and affordable accommodation available @ Kudle Beach- I might have paid almost double @ Namaste Cafe! After crossing the entire stretch of Kudle Beach and again a minor trek later, I reached Gokarna.
Got a bus from Gokarna to Ankola (9AM) (I was heading to Margao (Goa) and I later got to know there is a direct bus from Gokarna to Margao supposedly at 8.30 AM but generally around 9-9.15)
Reached Ankola at 9.45, and got a bus to Karwar.
Reached Karwar at 10.45. Karwar has a beautiful Beach and Naval Base also. There is a Warship open for Public. Karwar is at the border of Karnataka and Goa and from Karwar i proceeded to Goa!
26 Hours to cover few important locations of Karnataka Coastal Region!