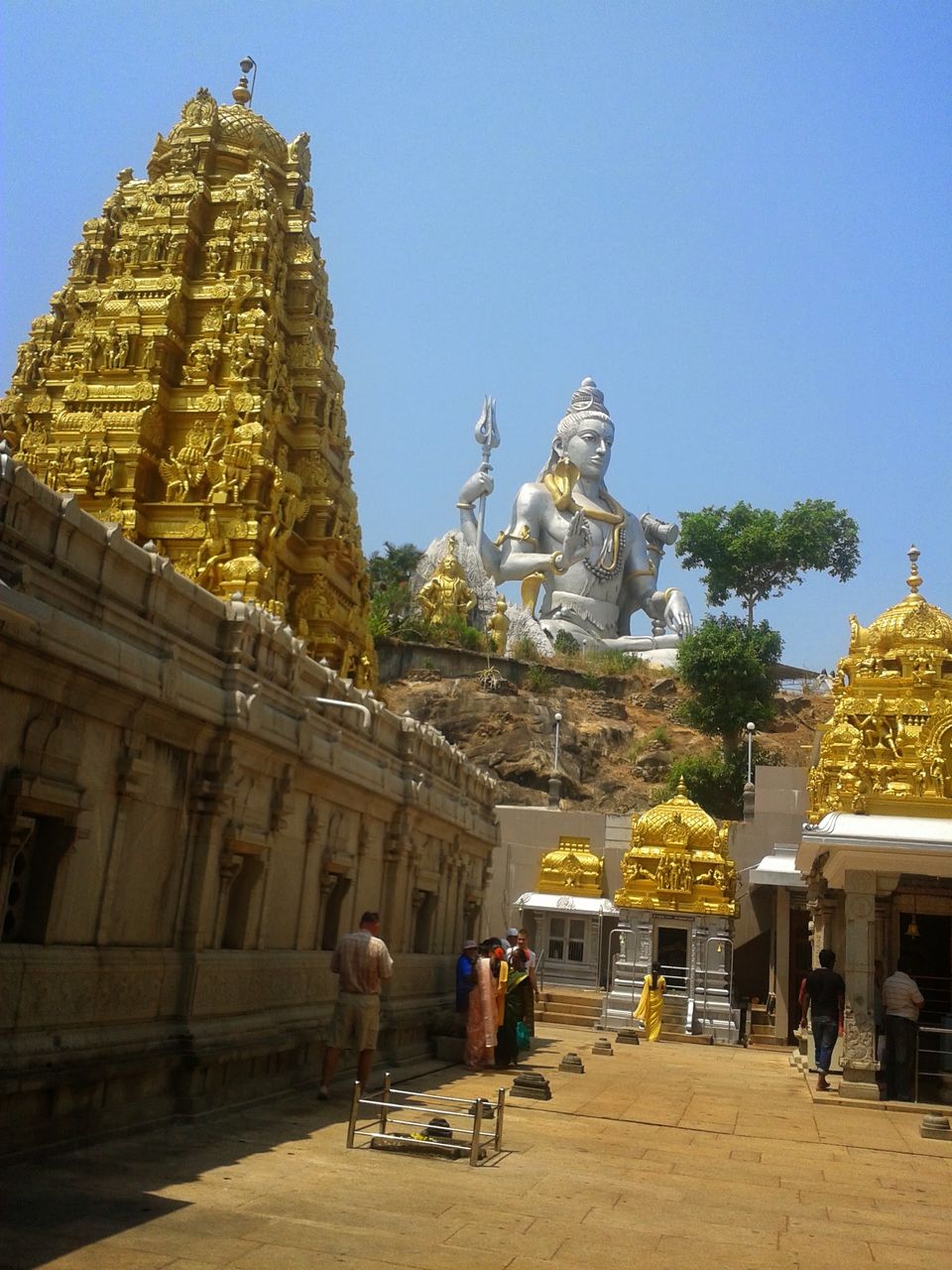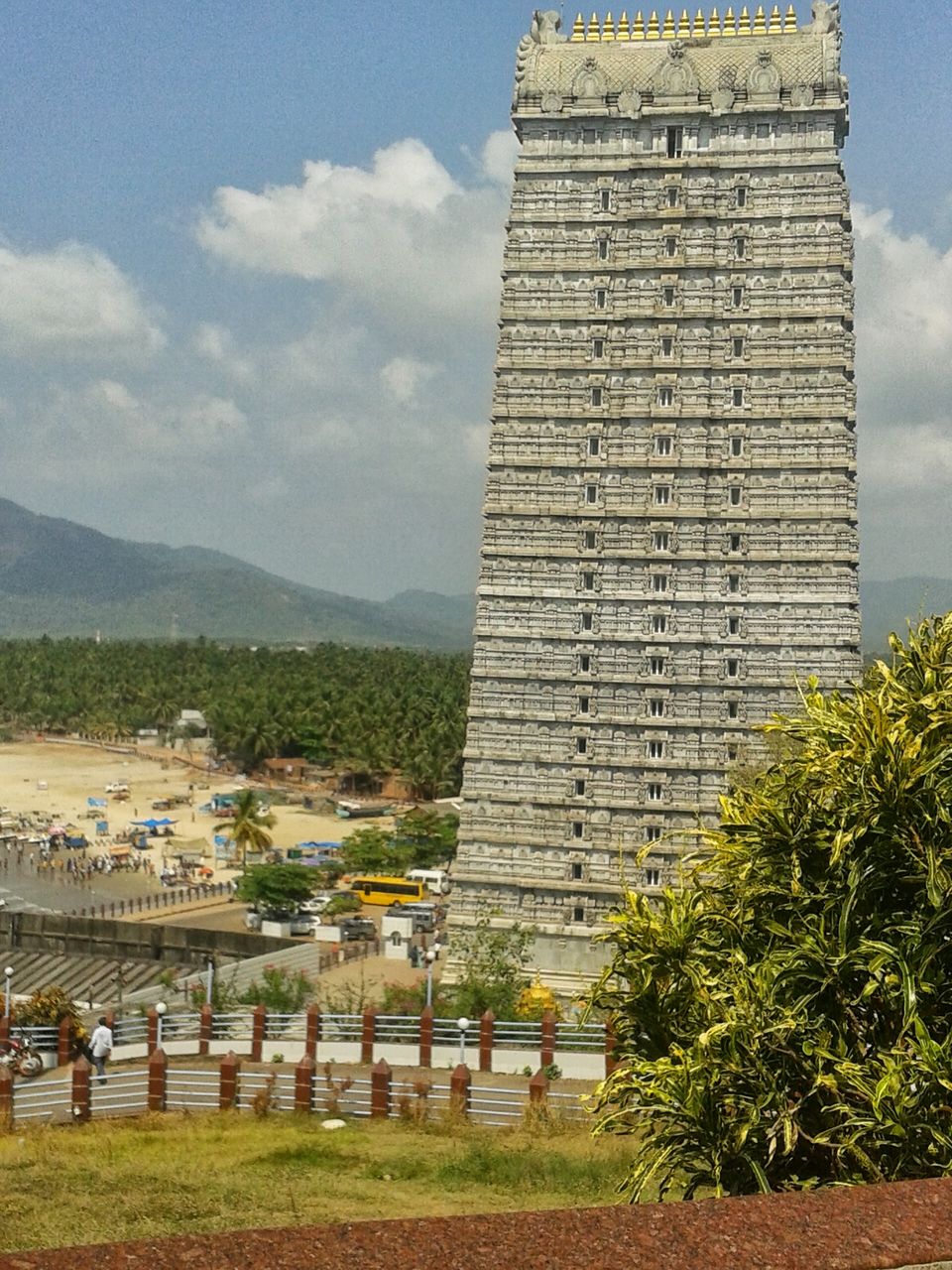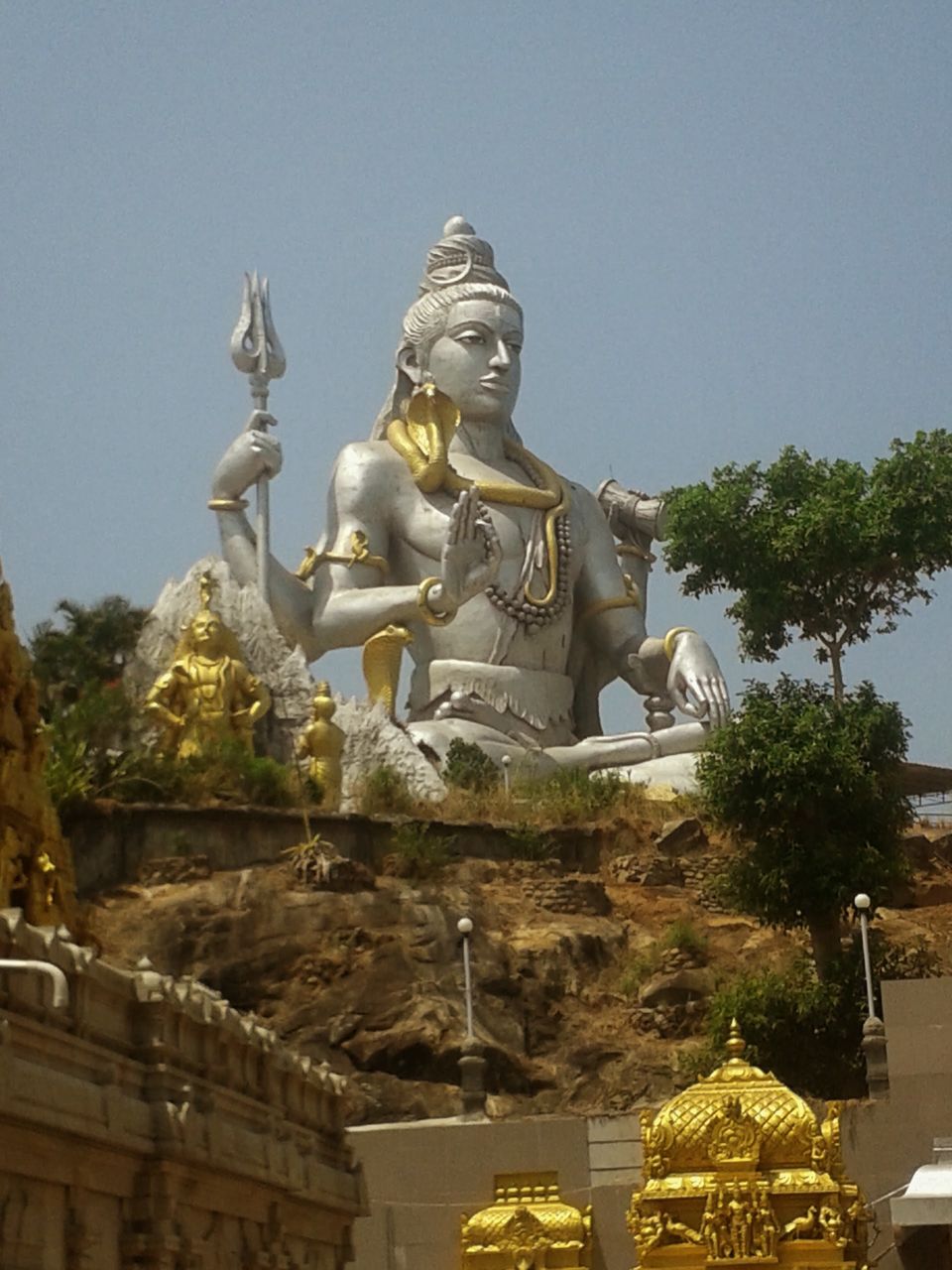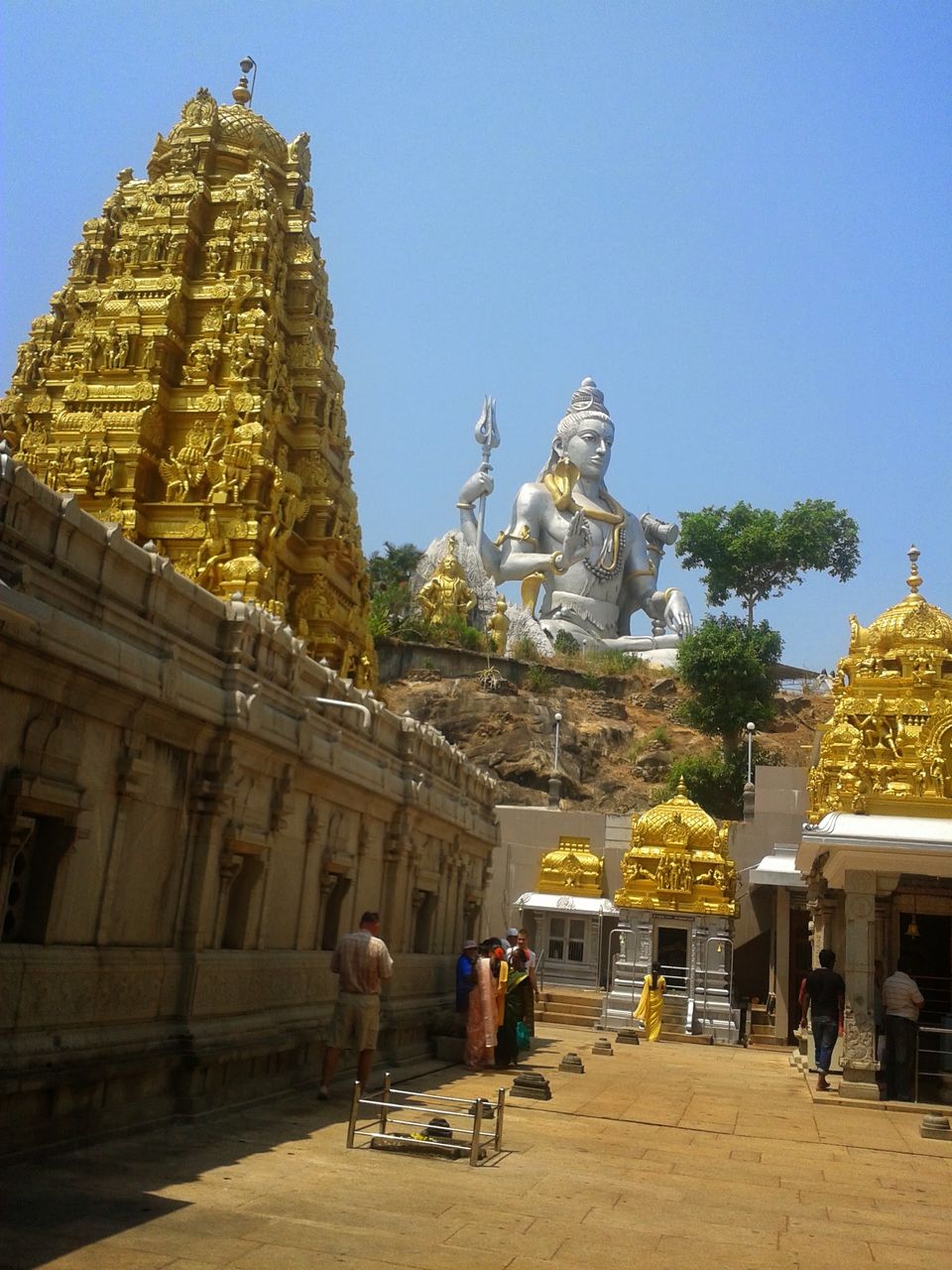 I was in Mangalore when I visited Murdeshwar. My Roommate's Mom was in the city and to make her stay fruitful we were making plans for every weekend. One weekend, we planned for Murdeshwar. Until then I was not even aware of this place.
Murdeshwar is a small town in Karnataka and lies on the coast of Arabian Sea. This place is famous for the Shiva Temple having world's second largest Shiva's Statue.
We booked a cab for Saturday and early morning we were ready to hit the road. Murdeshwar is around 150Km from Mangalore. On our way to Murudeshwar we were all busy in listening songs and talking. Our cab driver was also pretty talkative. He was telling stories about his work and interesting drives. Ride to Murdeshwar is quite scenic, You can see Sea at one side and greenery on the other side of the road. 123-feet tall Shiva Idol will greet you from far. We saw the gigantic statue of Lord Shiva before even reaching the main temple.
About the temple: This temple is built in Kanduka Hill and is surrounded by Arabian Sea from three sides. There is 20 floor Gopura present inside the temple. You can see a breathtaking view of the Idol and Murdeshwar beach from the top of the Gopura. It took around 2 years to complete this Idol. The Idol sparkles when sun rays fall on it.
History of Temple: The temple holds an interesting history from the time of Ramayan. The Hindu God's attained immortality and invincibility by worshiping a divine Linga called the Atma-Linga. To attain immortality and to obtain Atma-Linga, Ravan worshiped Shiva. Impressed with Ravan's devotion, Shiva agreed to give him Atma-Linga with a condition that if he places Linga on ground, it would be impossible to move it again. All other lords were worried about the consequences of immortality of Ravan. They requested Ganesh to stop Ravan from reaching Lanka. During the time of evening prayer, Ravan took help of a Brahmin boy to hold Atma-Linga so he can complete his prayer. As soon as the boy got Linga, he placed it on ground and ran from there. This boy was lord Ganesha.
Ravan tried to uproot the Linga. Due to force of the Ravana, Linga got deformed and some pieces of Linga were scattered. The cloth covering the Atma Linga fell in Murdeshwar and a temple has been built here.
Food and Entertainment: A few yards from the temple, is a hotel which is built into the sea, with restaurants located on two separate floors. One can enjoy a meal in the middle of the beauty of the beach and the cool blue waters. For the beach-lovers, it has a serene beach with calm and shallow water. It also has plenty of water sports.
How to Reach:
By Air: Nearest airport is Mangalore, 150 Km away from Murdeshwar.
By Train: Murdeshwar has a railway station on the Mangalore-Mumbai Konkan railway route
By Cab: You can also hire a Cab from Mangalore to reach there. The main advantage of having your own vehicle is that you can stop at any point and enjoy the beauty of nature.
Happy Travelling!