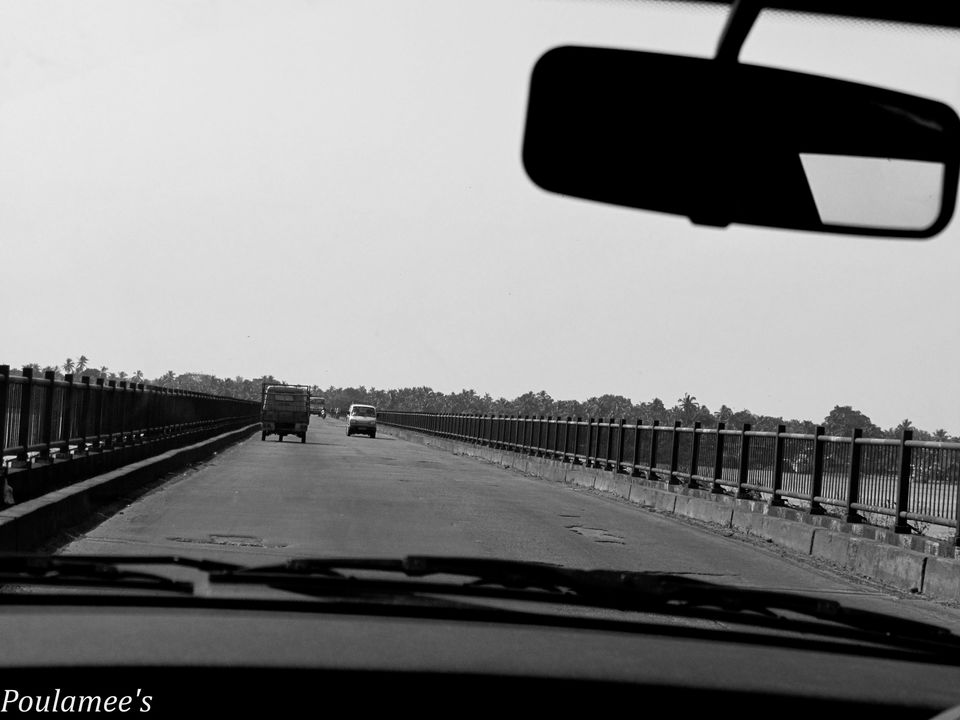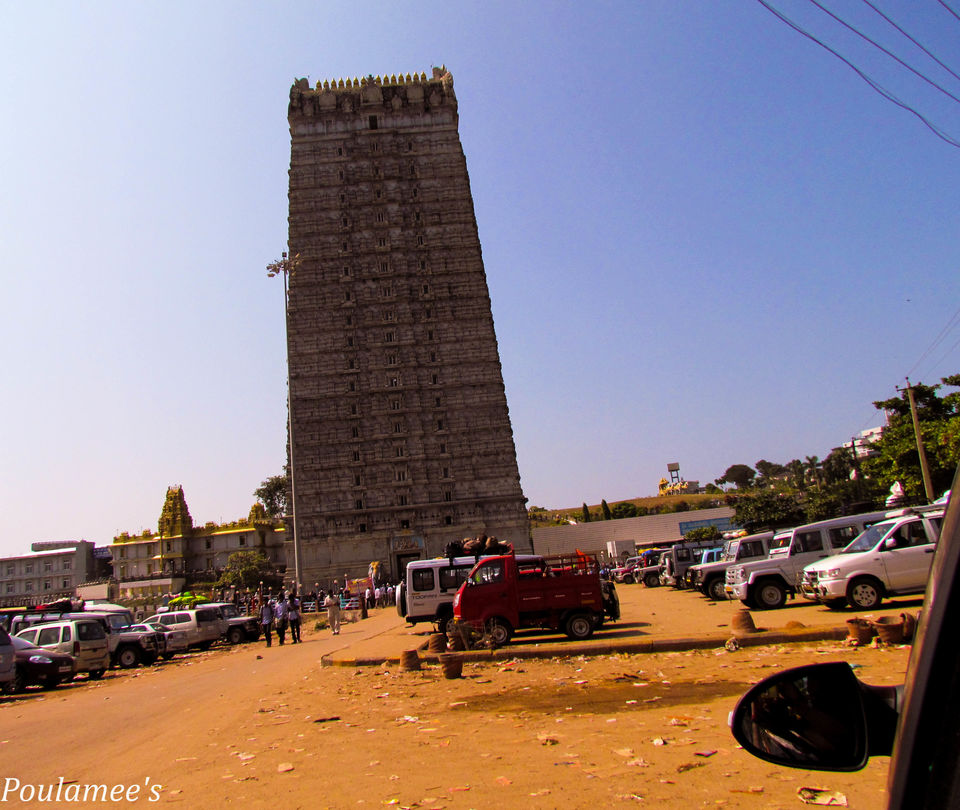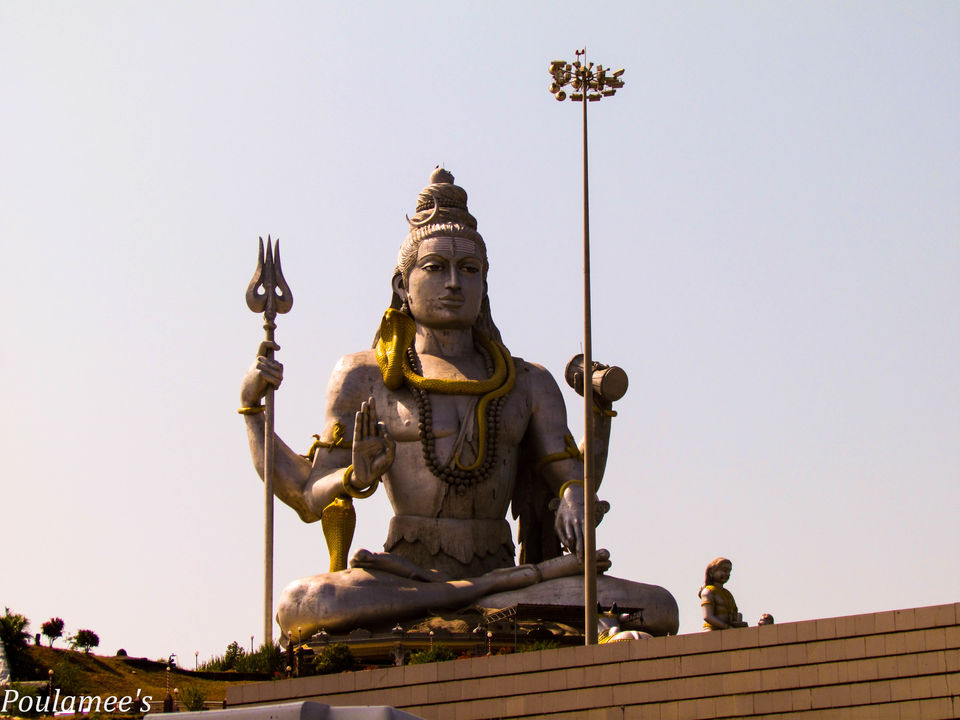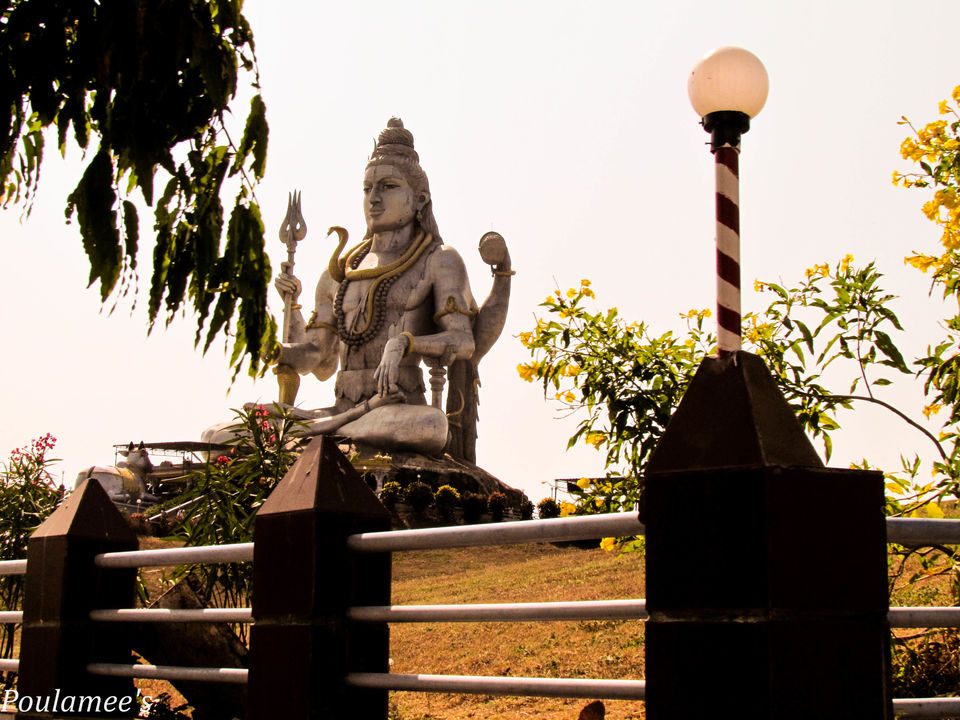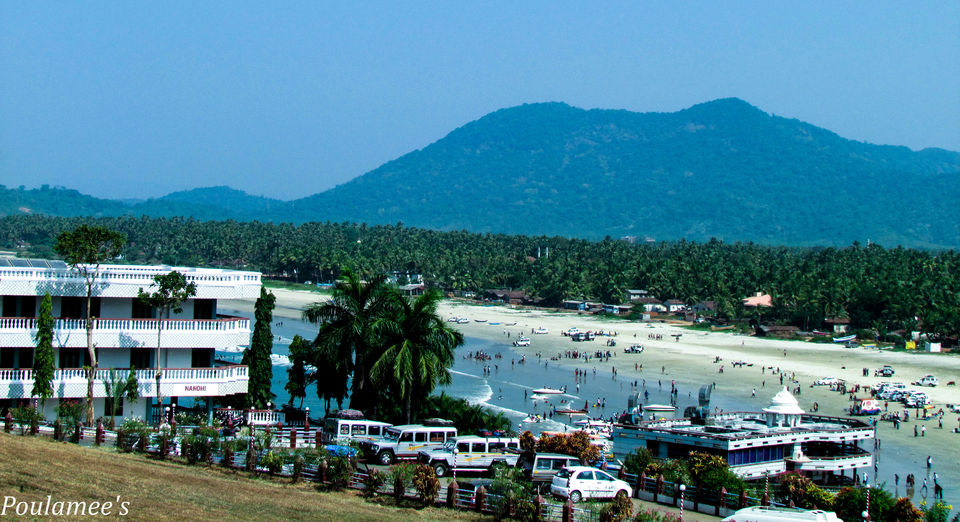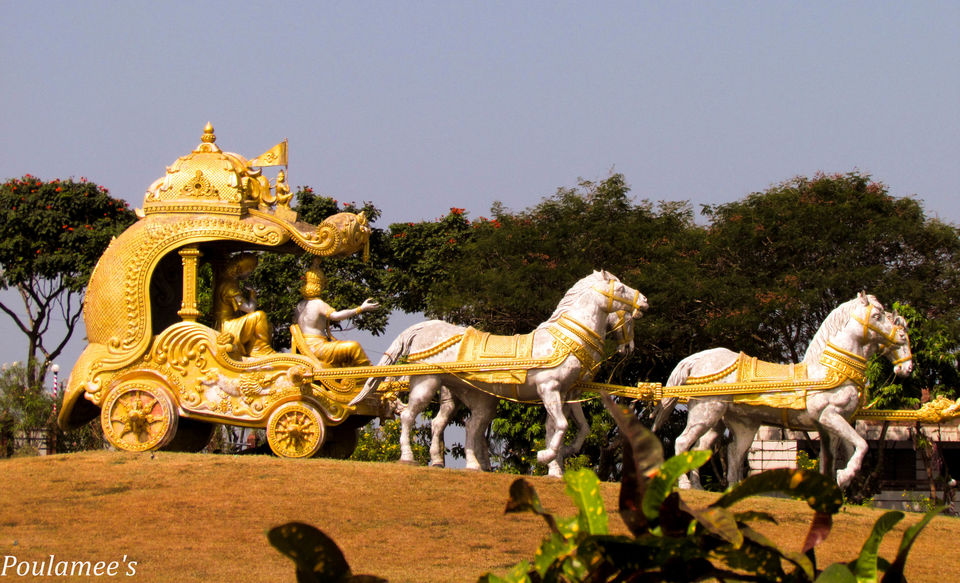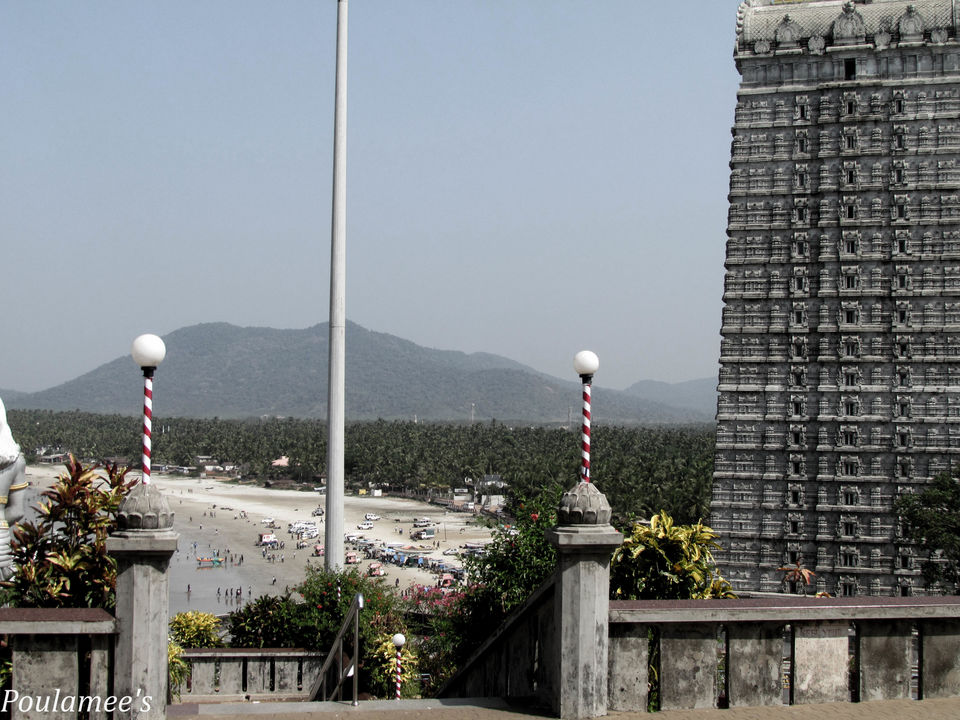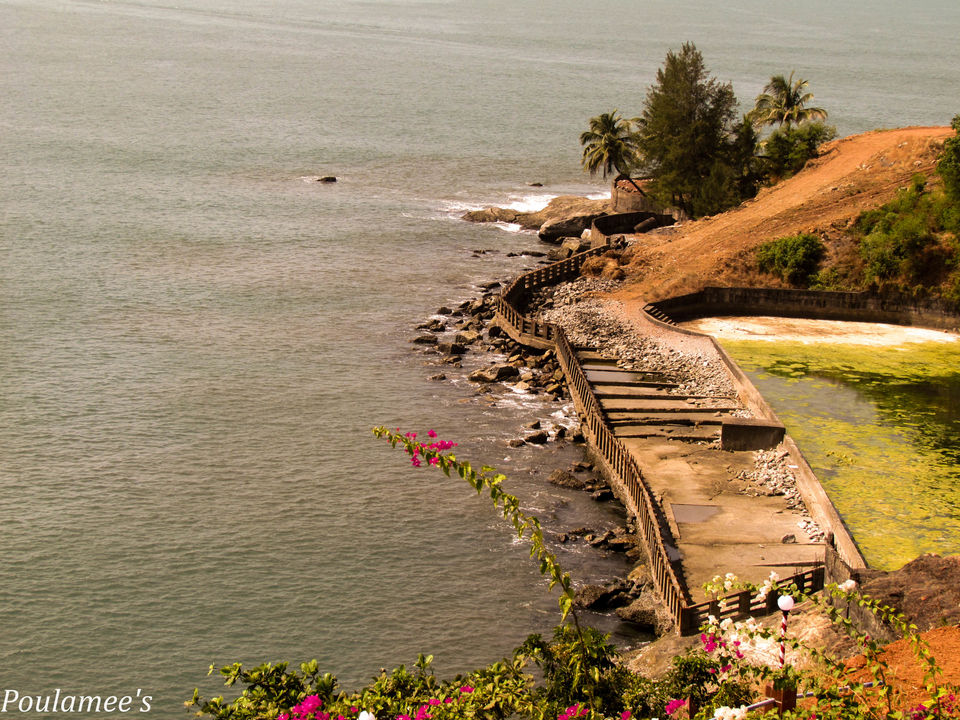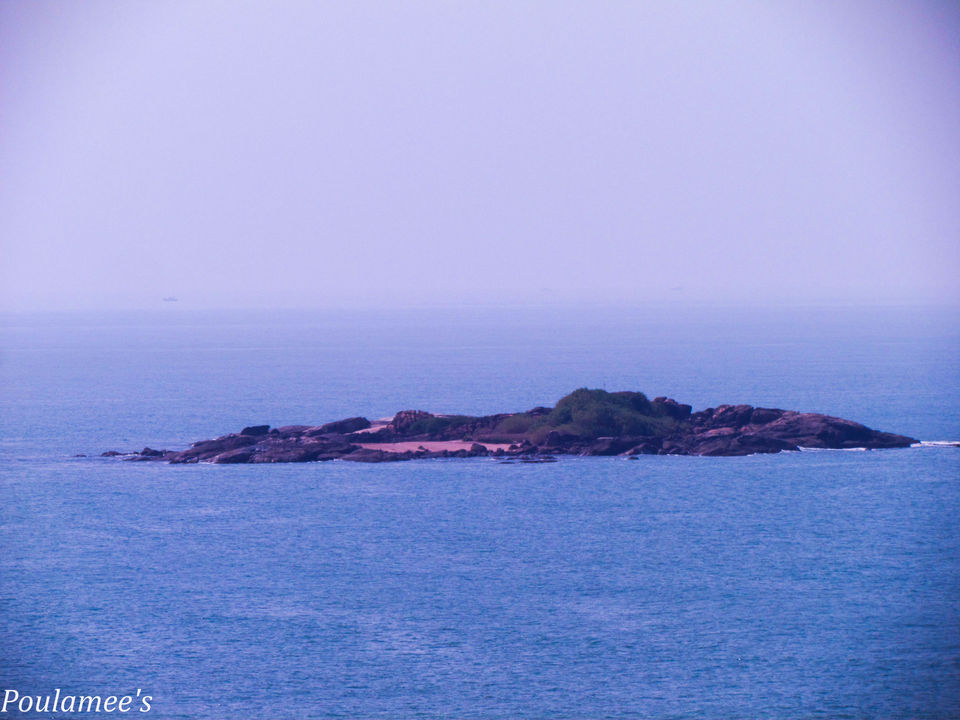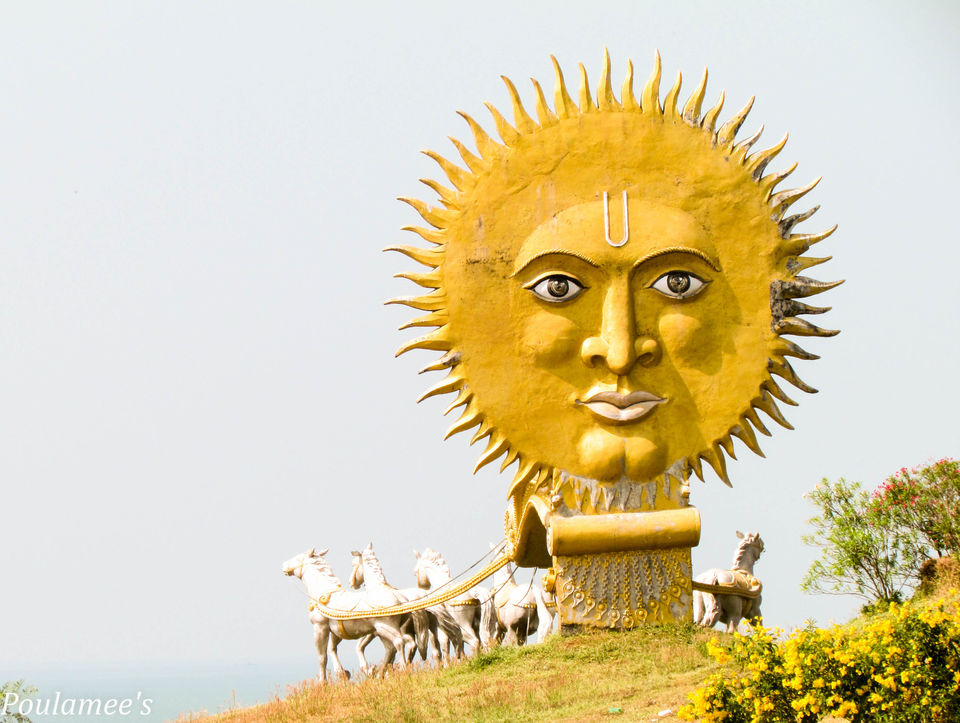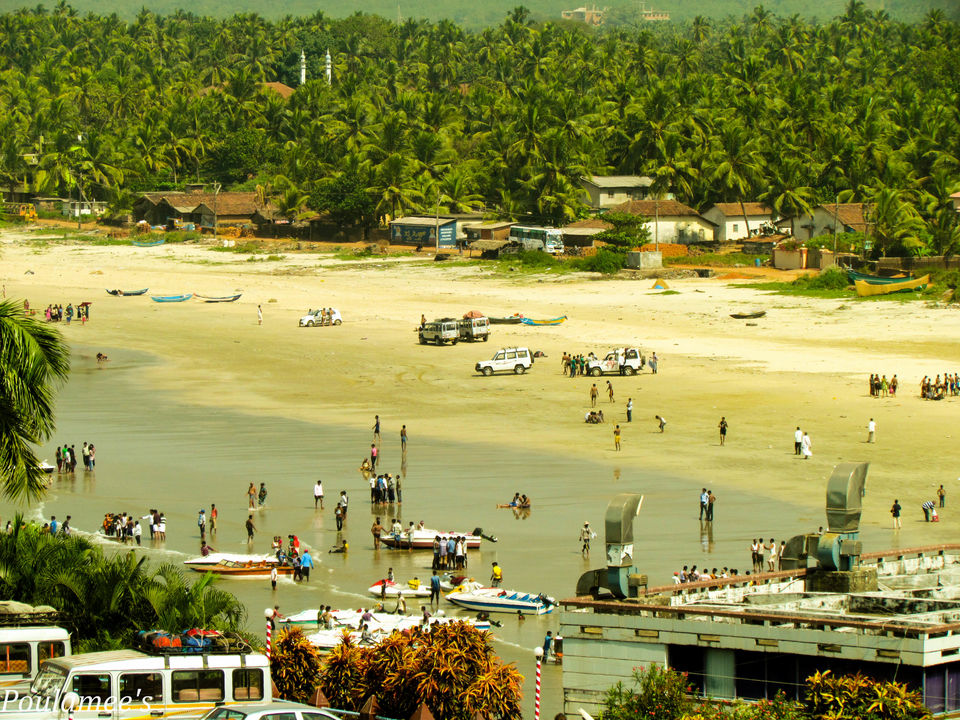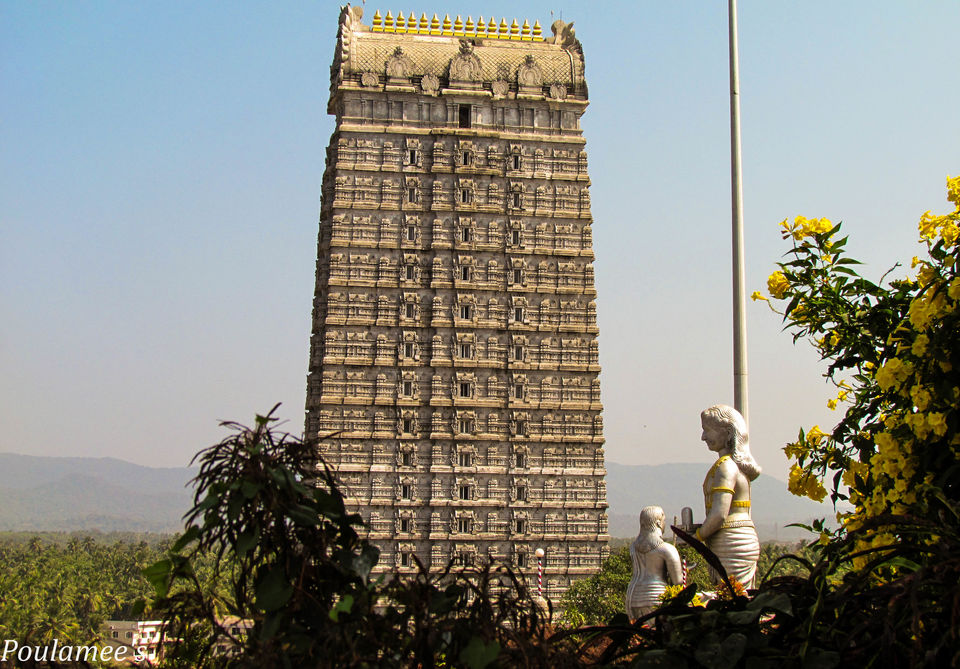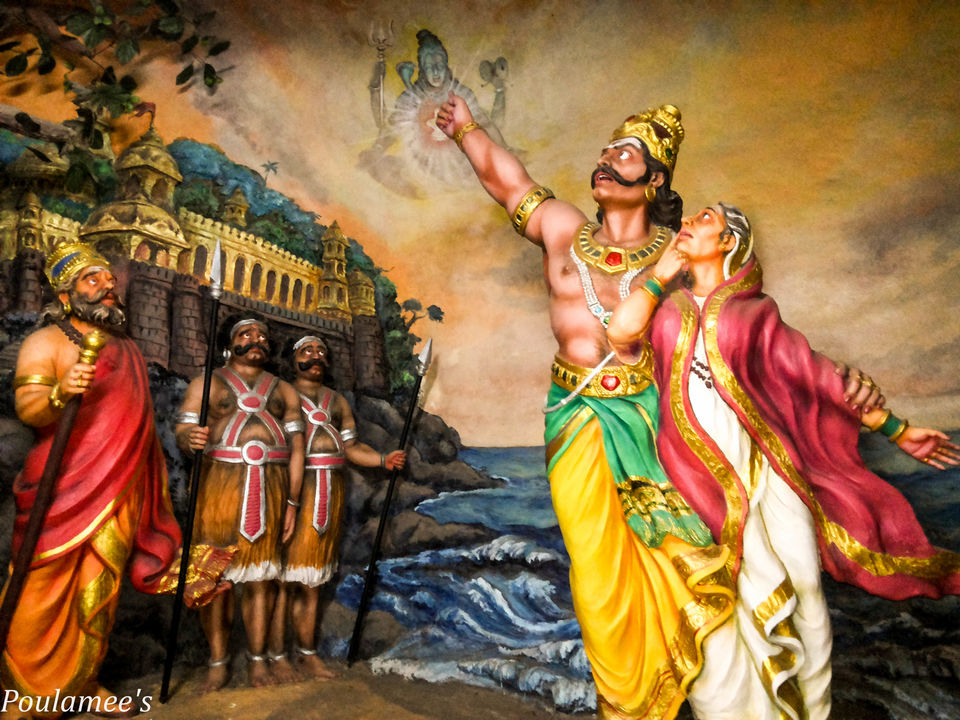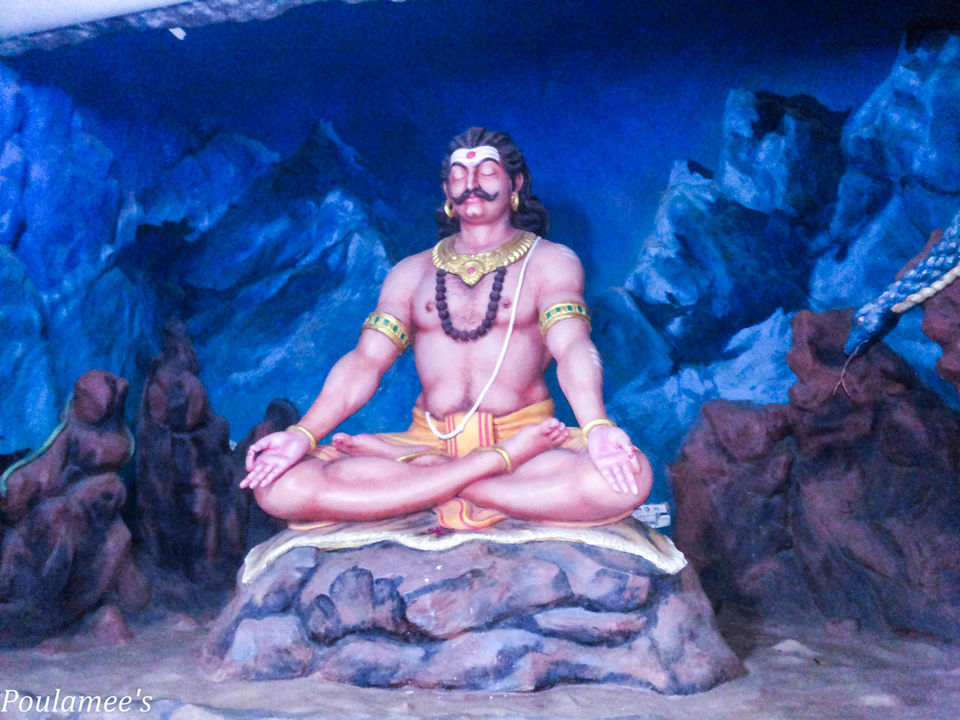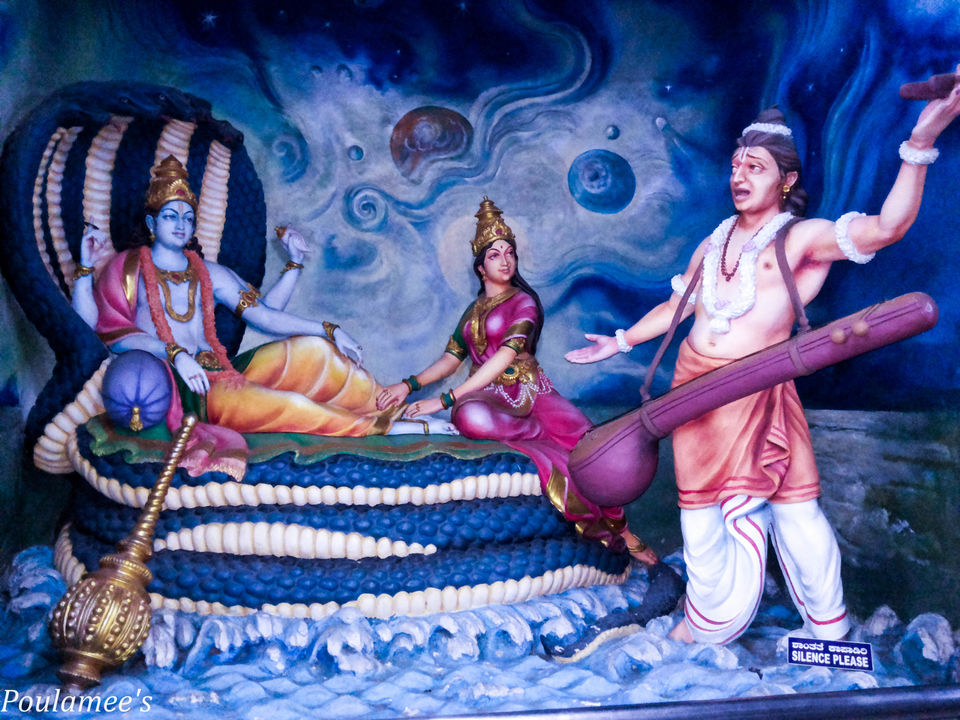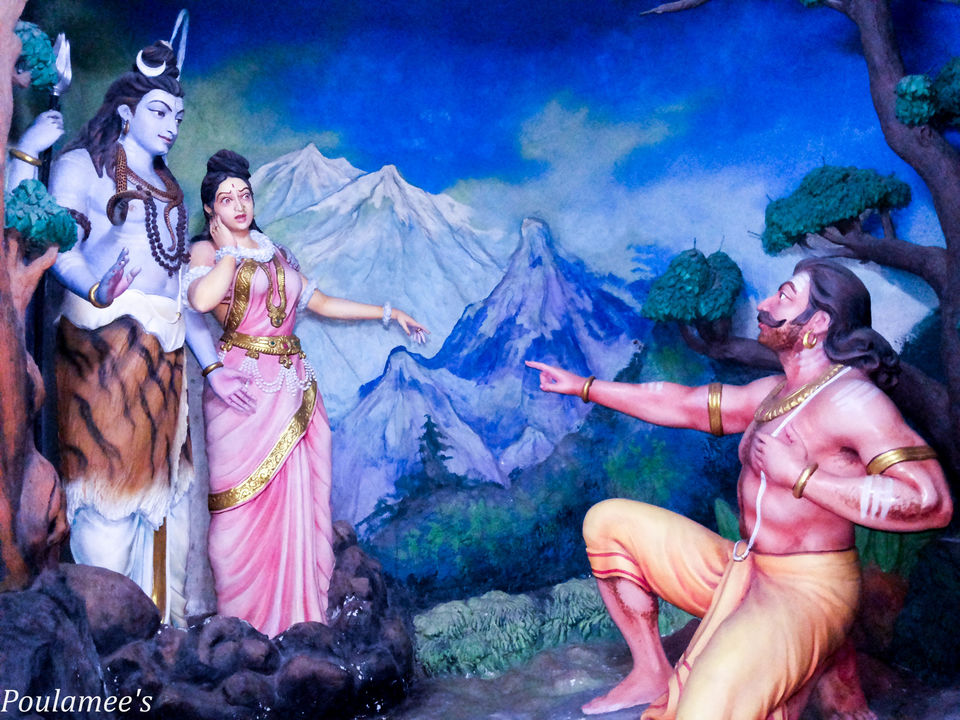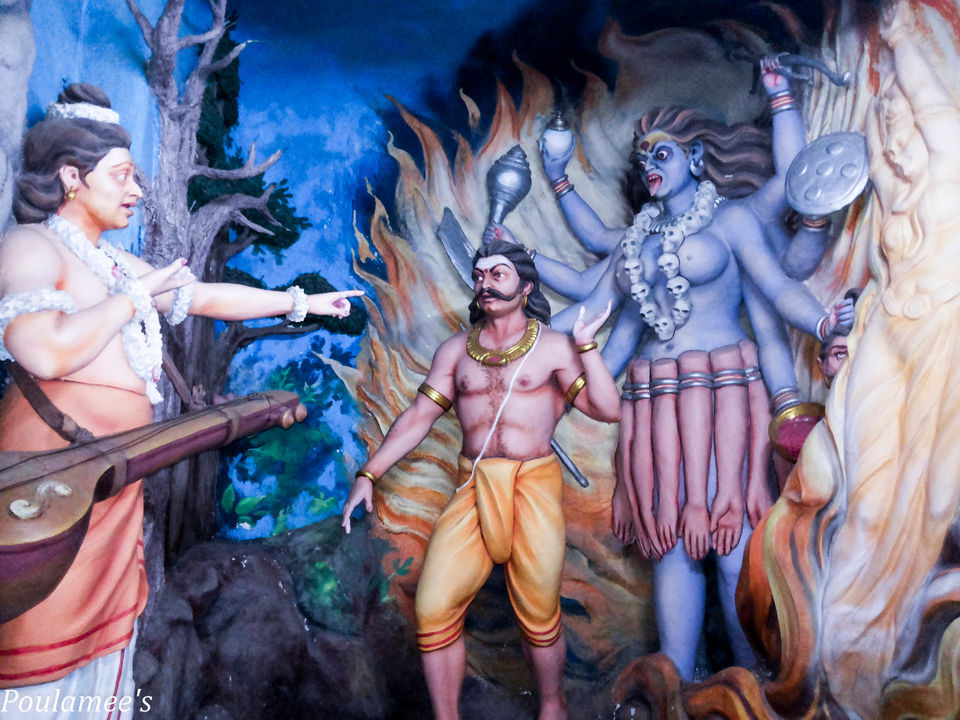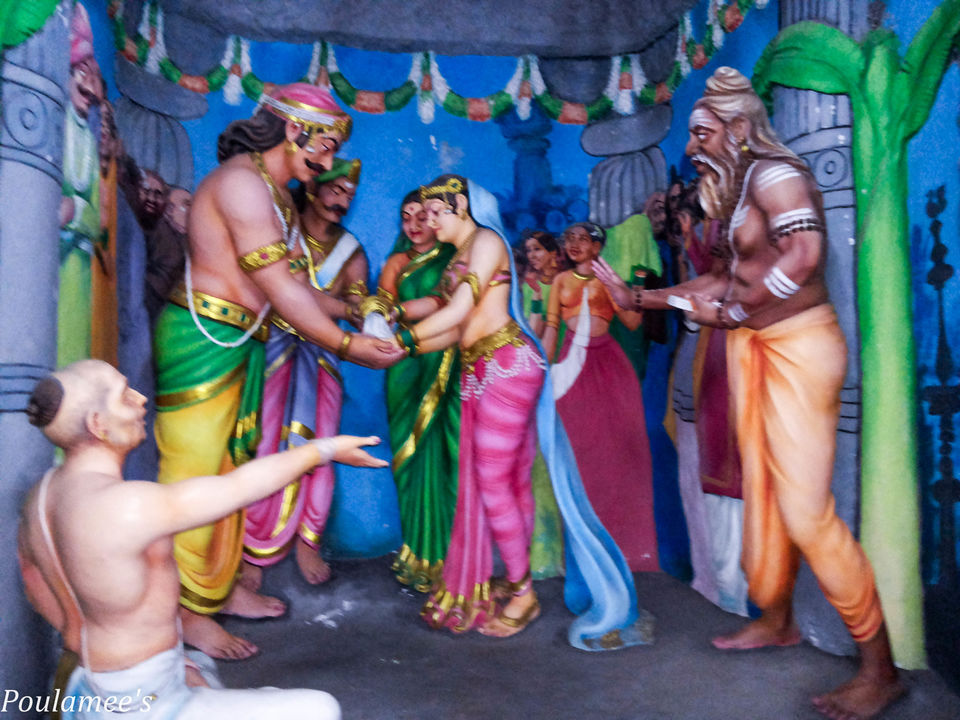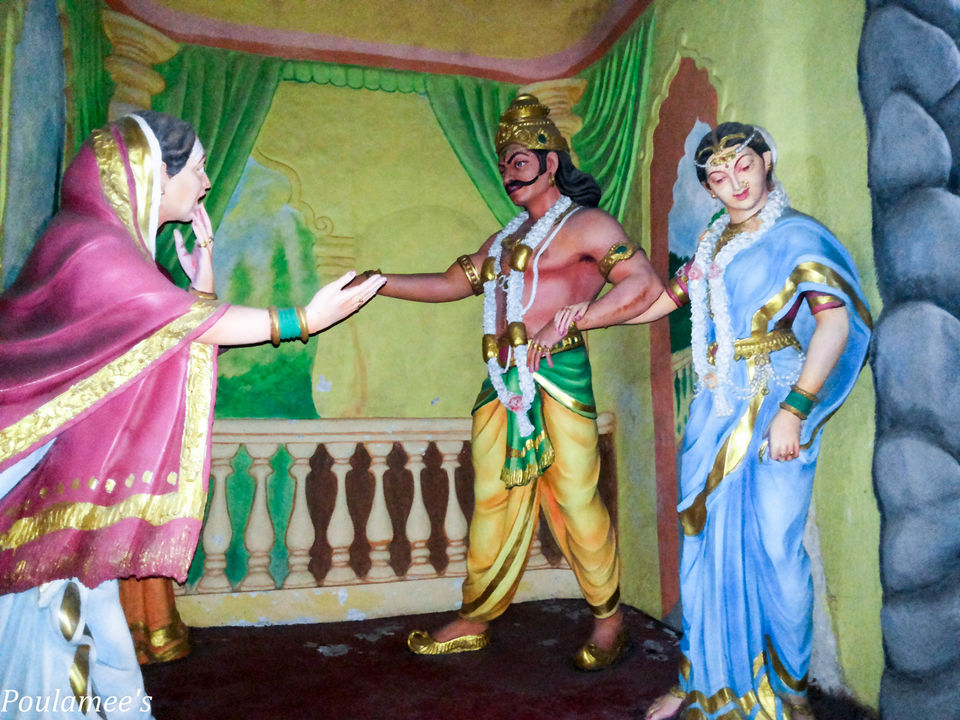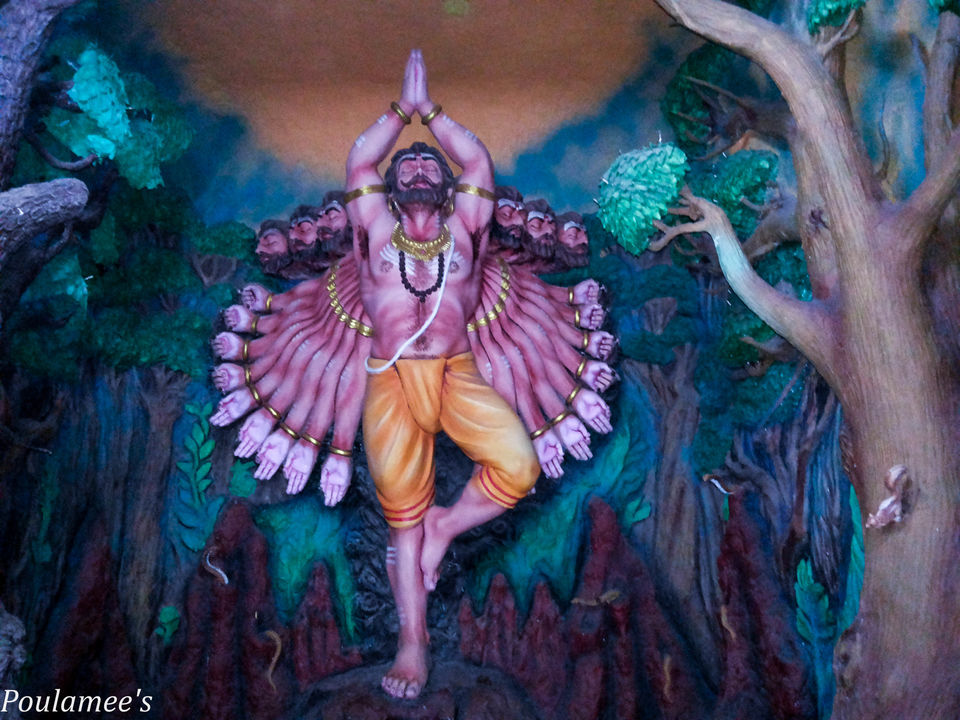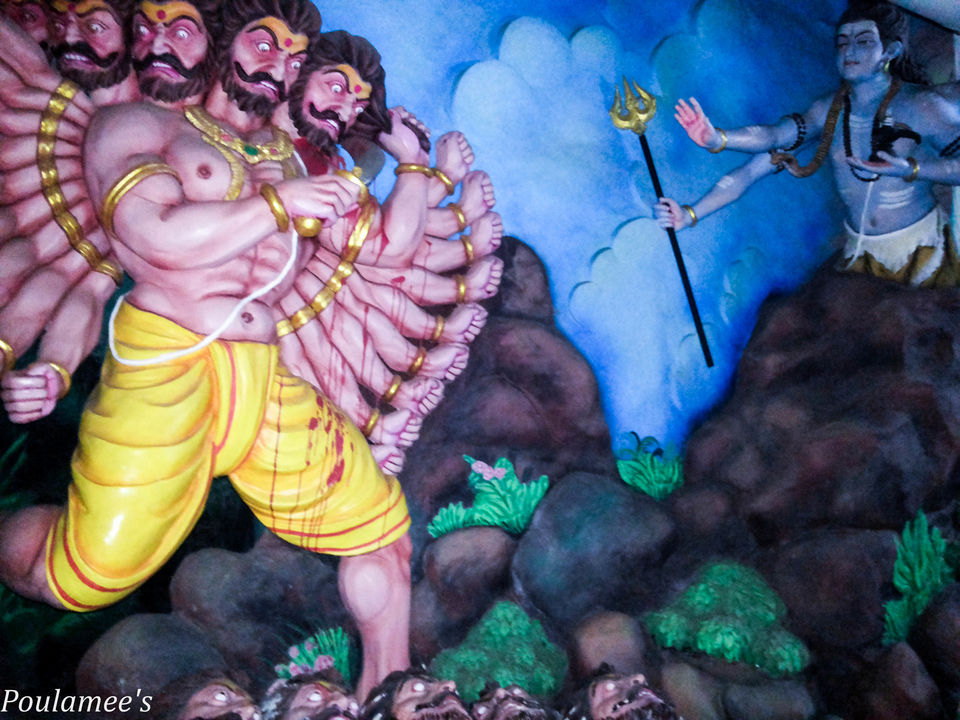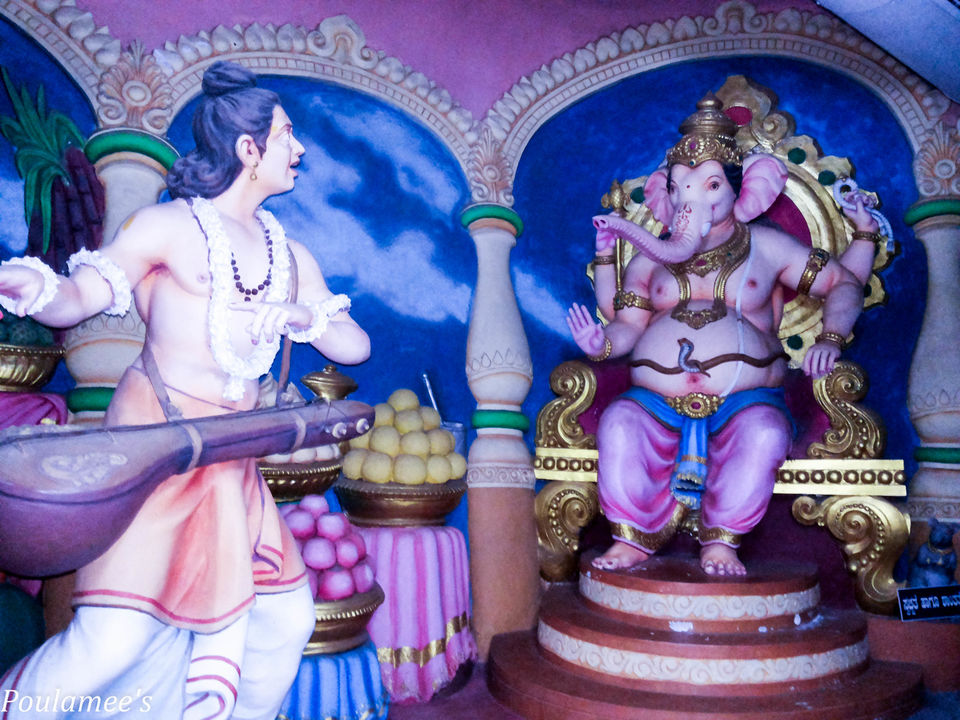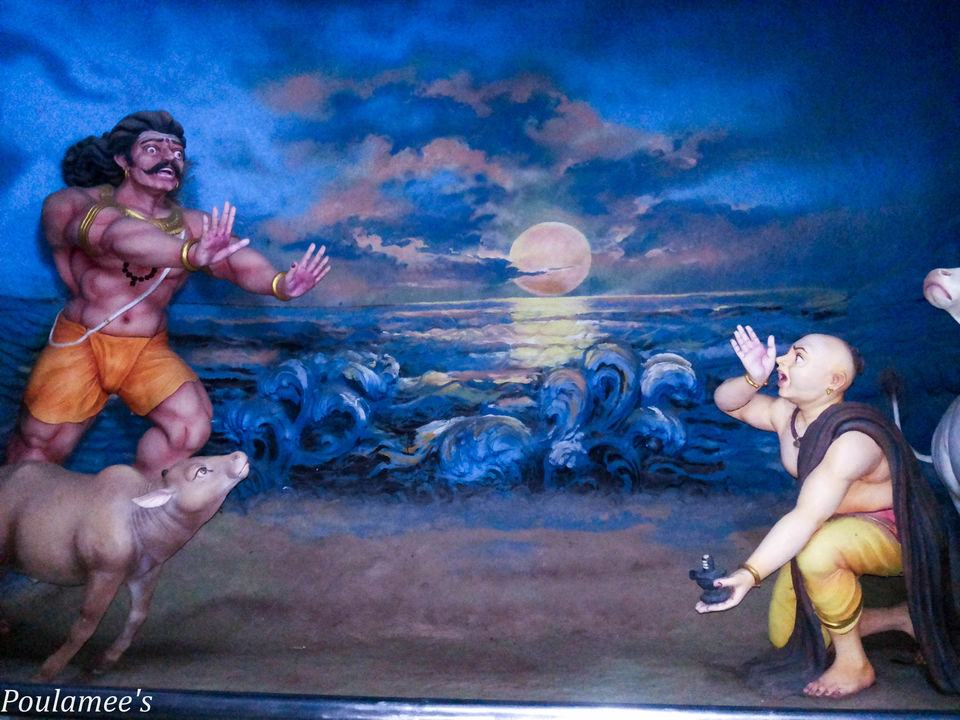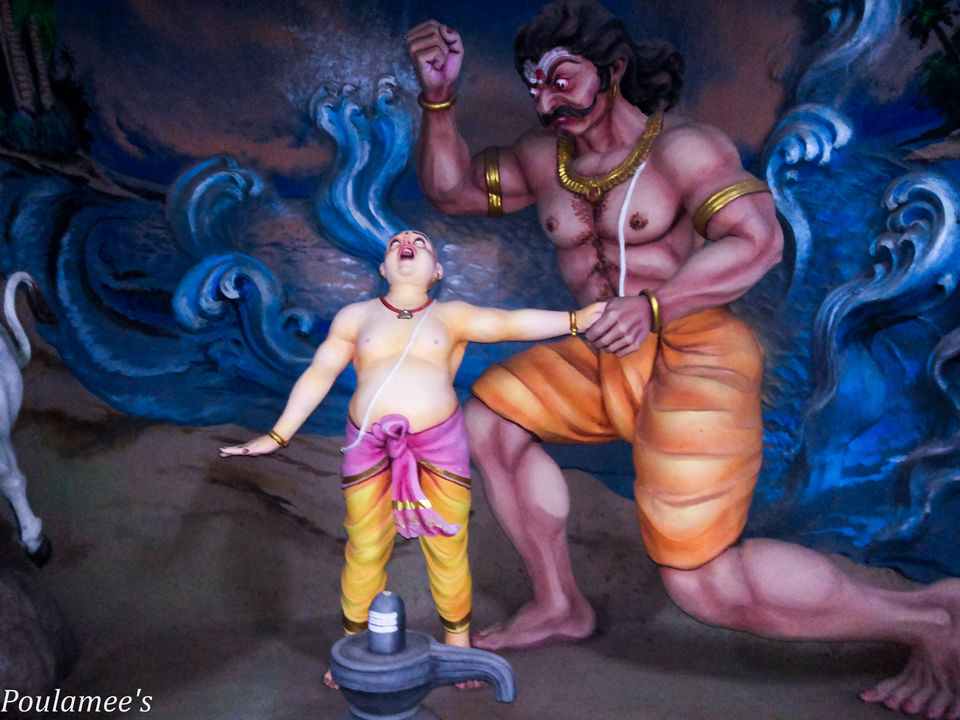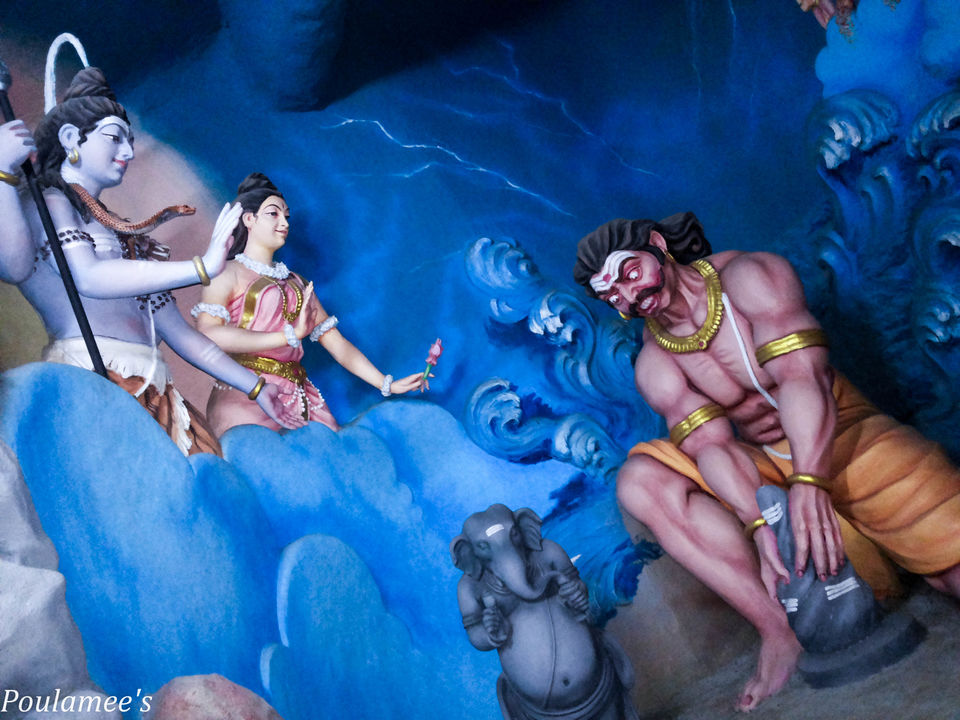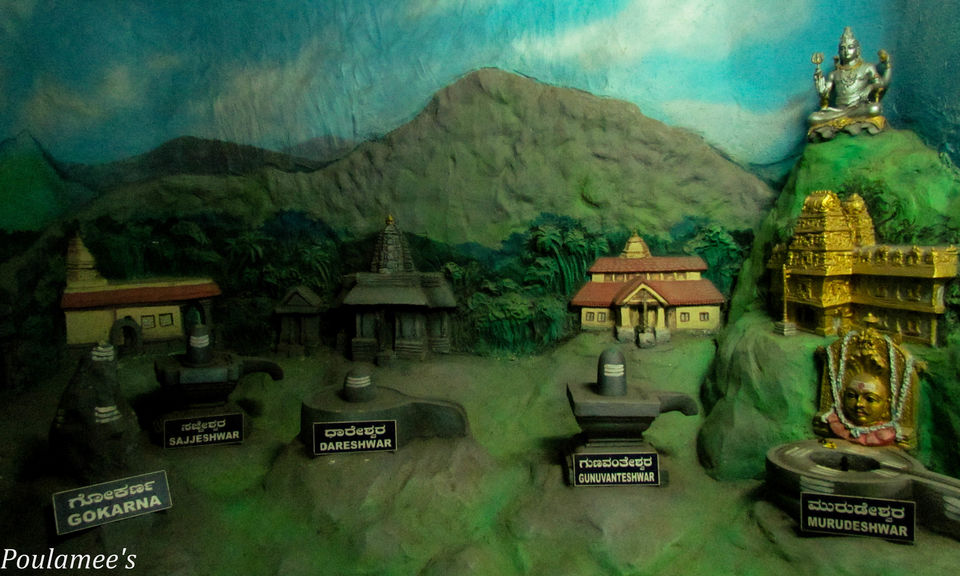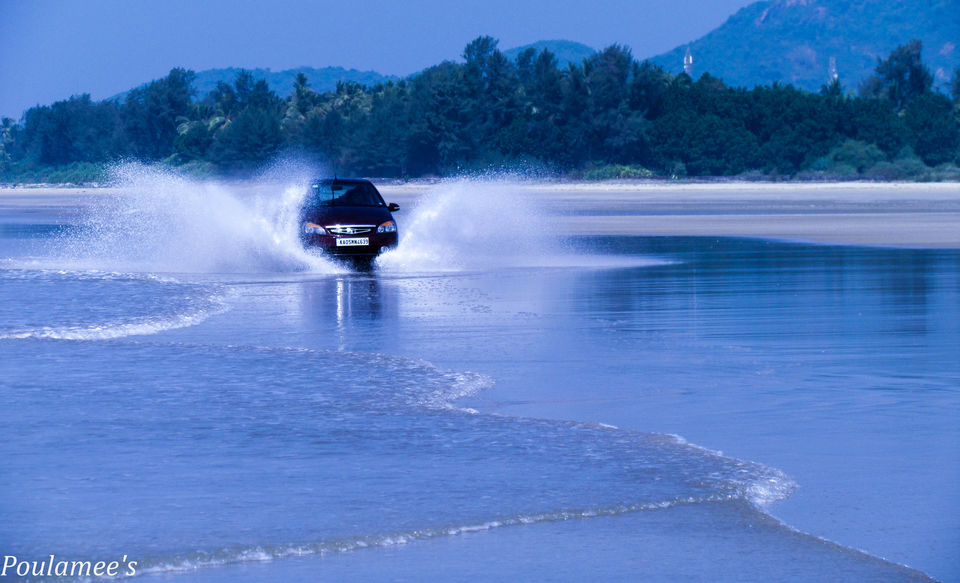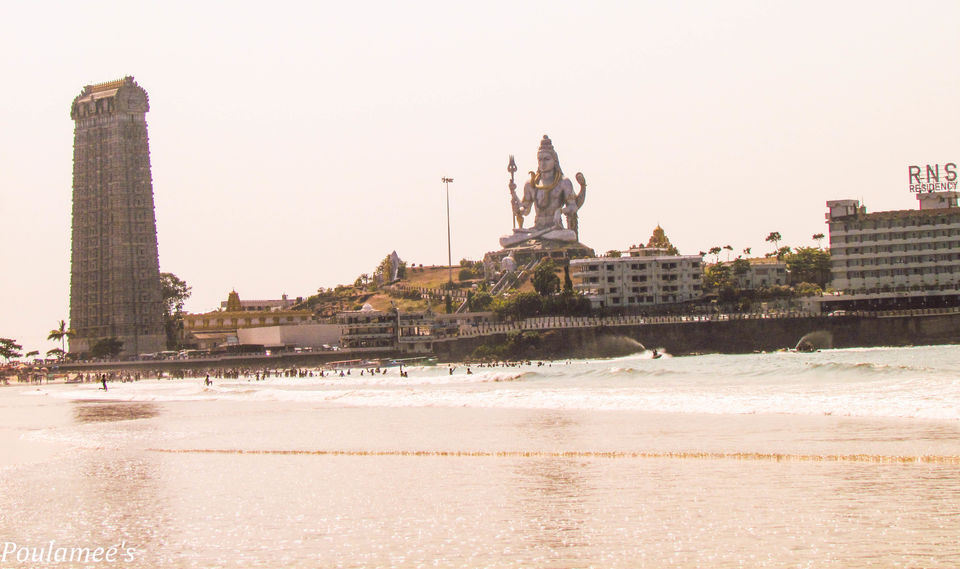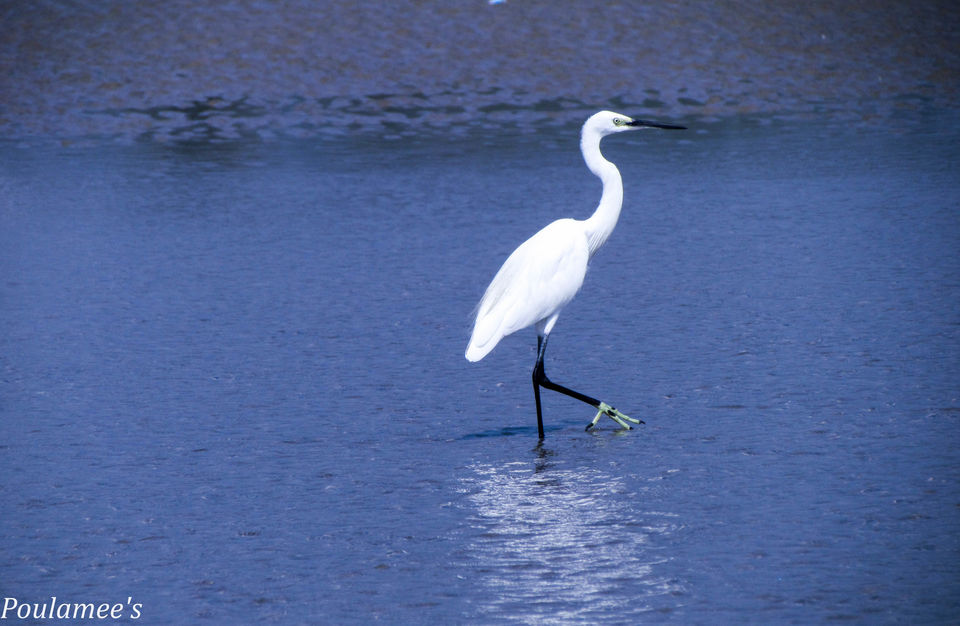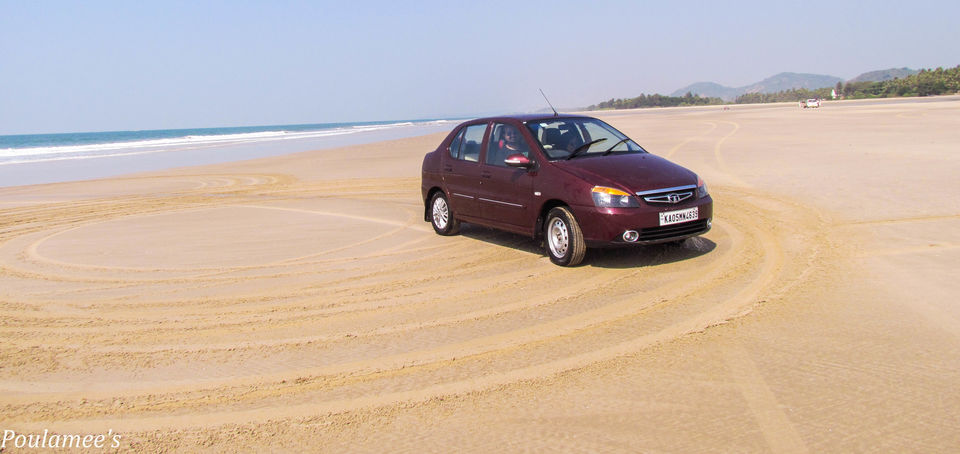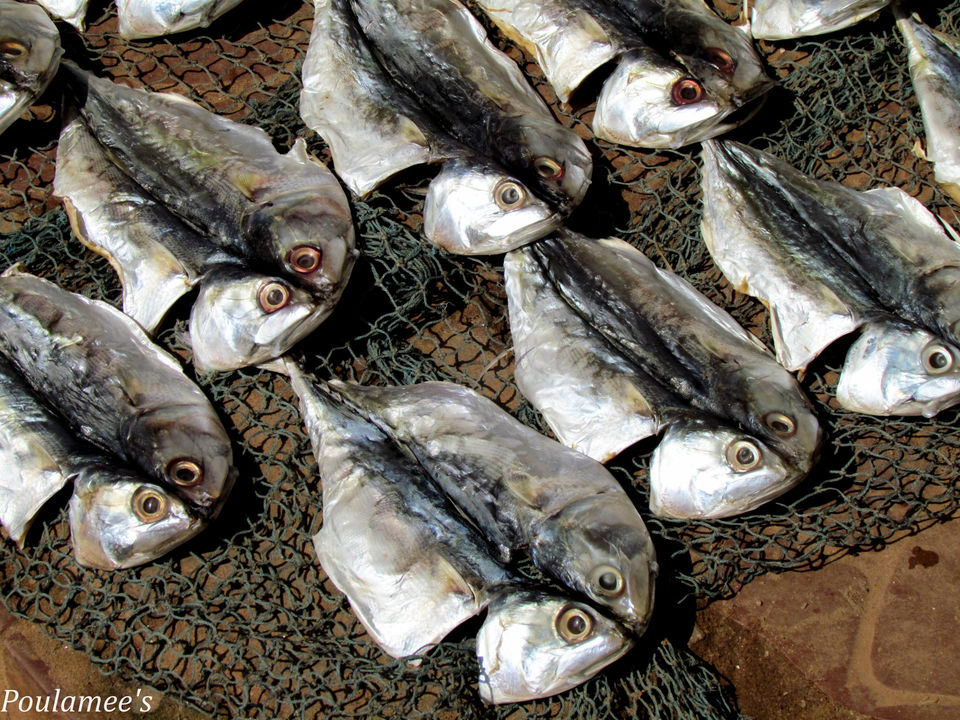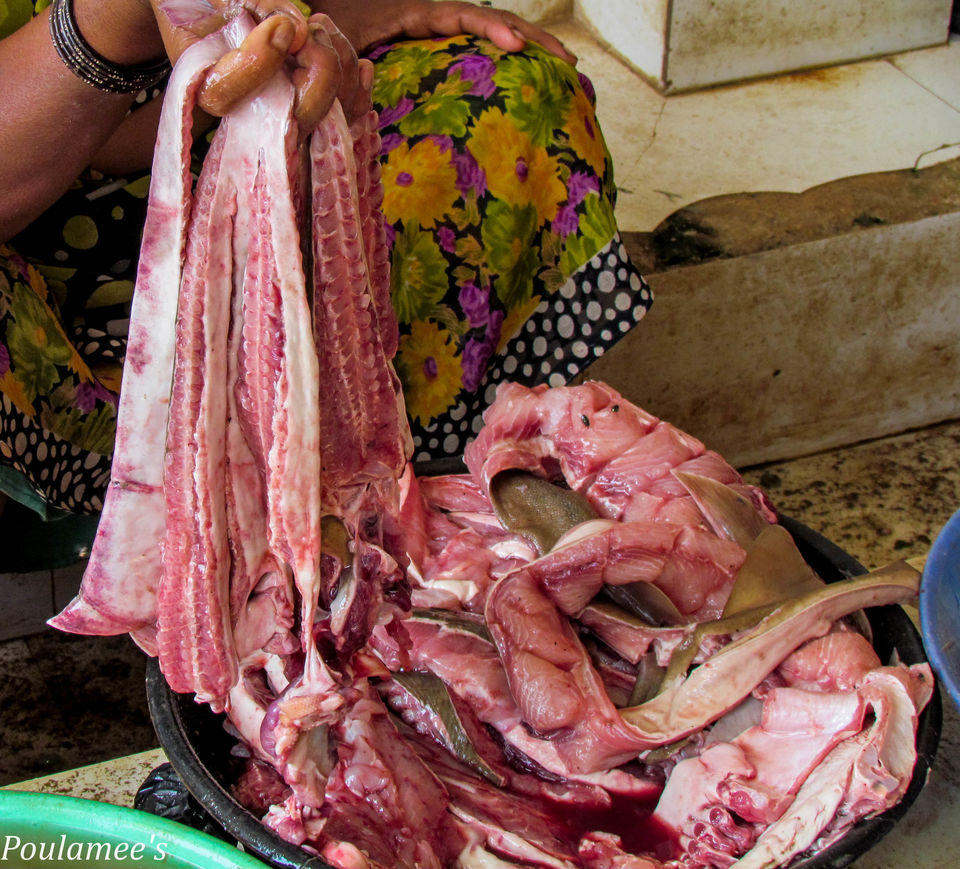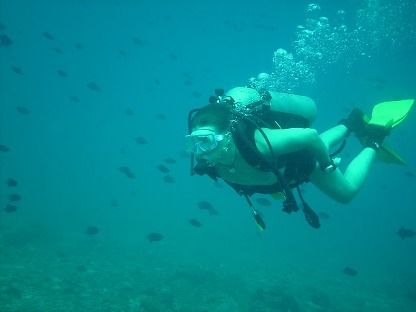 Murudeshwar is a town in Bhatkall Taluk of Uttara Kannada district in the state of Karnataka, India. Murudeshwar is another name of the Hindu god Shiva. Famous for the world's second-tallest Shiva statue, the town lies on the coast of the Arabian sea and is also famous for the Murudeshwar Temple.
This is again related to History. The origin of the name "Murudeshwar" dates to the time of Ramayana. The story is depicted through series of status inside the Murudeshwara Temple. Let me narrate the story in brief.
The Hindu gods attained immortality and invincibility by worshiping a divine Limgam (Shiva Linga) called the Atma-Linga. Ravana (King of Lanka) prayed and worshiped Lord Shiva to attain immortality by getting the 'Atma Linga' Pleased by his prayers, Lord Shiva appeared before him and asked him what he wanted. By this time Narada had asked Lord Vishnu to change Ravana's mind. As a result of this plot, Ravana asks for Goddess Parvati instead of atma linga and lord Shiva offers Parvati to Ravana.
On the way back to Lanka Narada showing the Kali avatar of Parvati tells Ravana that Shiva has not given him the real Parvathi and that the real Parvathi was in Pathala. Ravana frees Kali and went to Pathala and married Mandodari assuming her to be real Parvati. He then returns to Lanka, where his mother asks him for the Linga. Ravana then realizes that he was tricked started worshiping lord Shiva with much more strong devotion.
Lord Shiva appears again and this time, Ravana requests the Atma Linga as his boon. Lord Shiva agrees to give him the boon with the condition that it should never be placed on the ground. If the AtmaLinga was ever placed on the ground, all the powers would return to Lord Shiva again. Having obtained his boon, Ravana started back on his journey to Lanka.
Narad Muni, who came to know of this incident, realized that with the Atma-Linga, Ravana may obtain immortality and wreak havoc on earth. He approached Lord Ganesha and requested him to prevent the Atma-Linga from reaching Lanka. Lord Ganesha knew that Ravana was a very devoted person who performed prayer rituals every evening without fail. He decided to make use of this fact and came up with a plan to confiscate the Atma-Linga from Ravana.
As Ravana was nearing Gokarna, Lord Vishnu blotted out the sun to give the appearance of dusk. Ravana now had to perform his evening rituals but was worried because with the Atma-Linga in his hands, he would not be able to do his rituals. At this time, Lord Ganesh in the disguise of a Brahmin boy accosted him. Ravana requested him to hold the Atma-Linga until he performed his rituals, and asked him not to place it on the ground. Ganesh agreed upon a condition : that he would call Ravana thrice, and if Ravana did not return within that time, he would place the Atma Linga on the ground. Before Ravana could return he placed the Shiva Linga on the ground. Vishnu then removed his illusion and it was daylight again.
Ravana, realised that he had been tricked, and tried to uproot and destroy the linga. Due to the force, some pieces of the linga were scattered. One such piece from the head of the linga is said to have fallen in present-day Surathkal. The famous Sadashiva temple is said to be built around that piece of linga. Then he decided to destroy the covering of the Atma-Linga, and threw the case covering it to a place called Sajjeshwar, 23 miles away. Then he threw the lid of the case to a place called Guneshwar (now Gunavanthe) and Dhareshwar, 10–12 miles away. Finally, he threw the cloth covering the Atma-Linga to a place called Mrideshwar in Kanduka-Giri (Kanduka Hill). Mrideshwar has been renamed to Murudeshwar.
Well that goes the historical aspect.
Coming to the entertainment part :
While much of Murudeshwara beach, curving the coastline of Arabian sea, acts as a backdrop to world's second largest Lord Shiva statue, the beach in and of itself is a great seascape of sea breeze and crashing waves, showered with the sun's rays that is sure to warm your soul.
Scuba diving and snorkelling are two of the most happening water sports that will get your adrenaline rush..Jet skiing is yet another exciting water sport too.
Snorkelling and Scuba diving (is not done now) happens on an island called Nethrani, also known as 'Pigeon Island'. These are unique coral islands that abound in various species of shrimp, butterfly fish, coral, trigger fish, black and white tip sharks, stone fish, sting rays and many more exotic creatures.
A perfect destination for a weekend!!