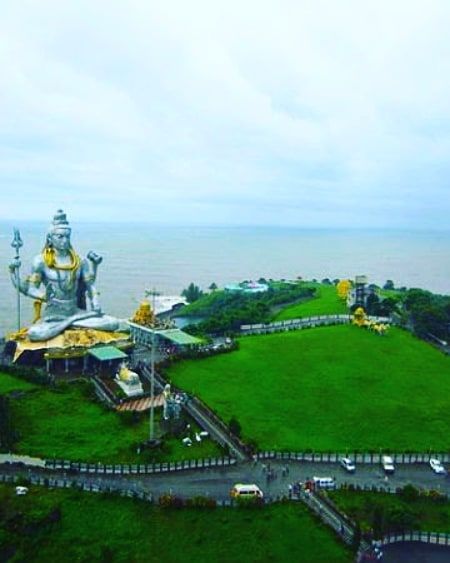 The Gigantic Shiva
The breathtaking effigy of Shiva in Murudeshwar is a popular one. This figure is said to be the second tallest Shiva statue in world after Kailashnath Mahadev Statue in Nepal.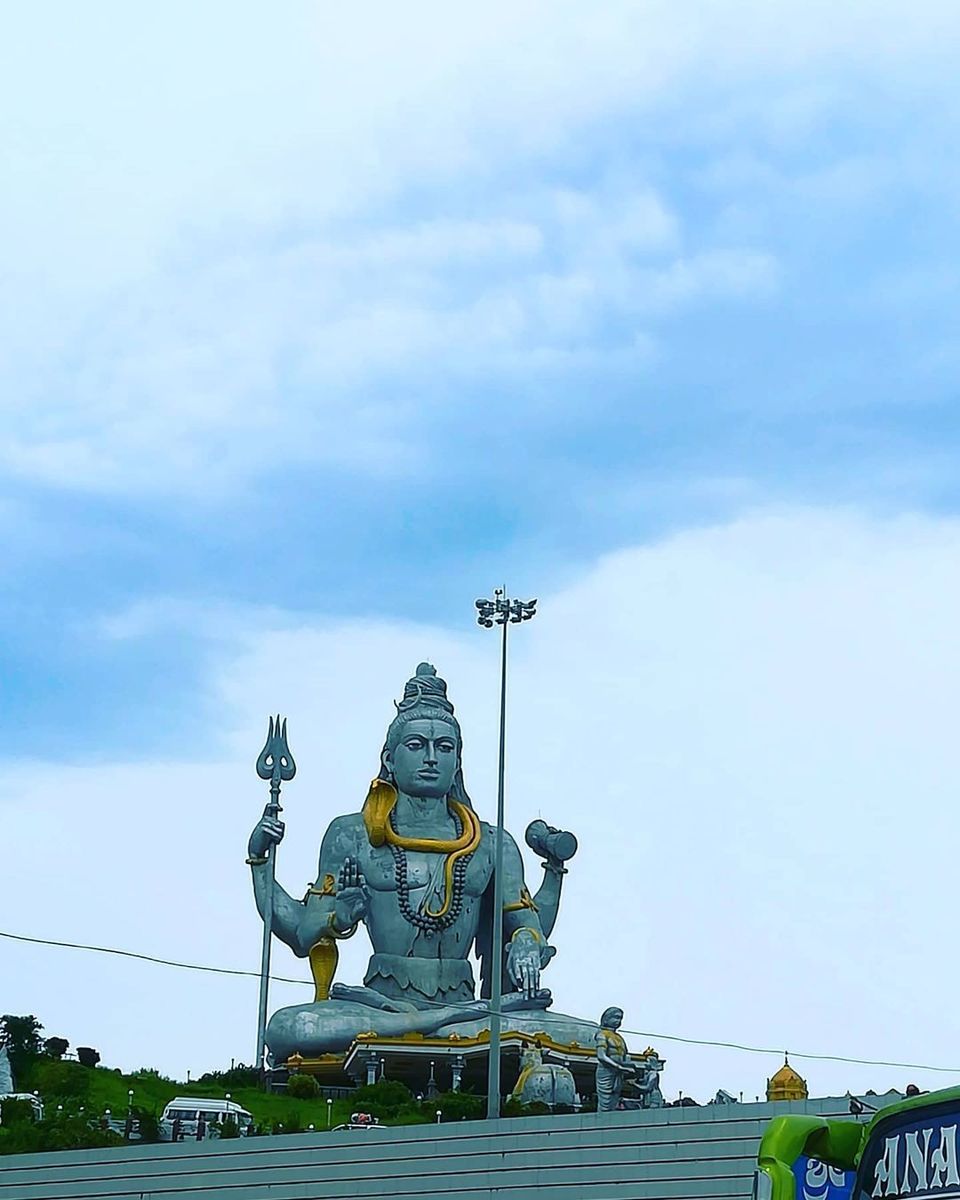 The Raja Gopura means the 'King of Towers', this temple tower in Murudeshwara lives upto its name. The Raja Gopura has 20 floors and people can also reach the top of the tower by lift.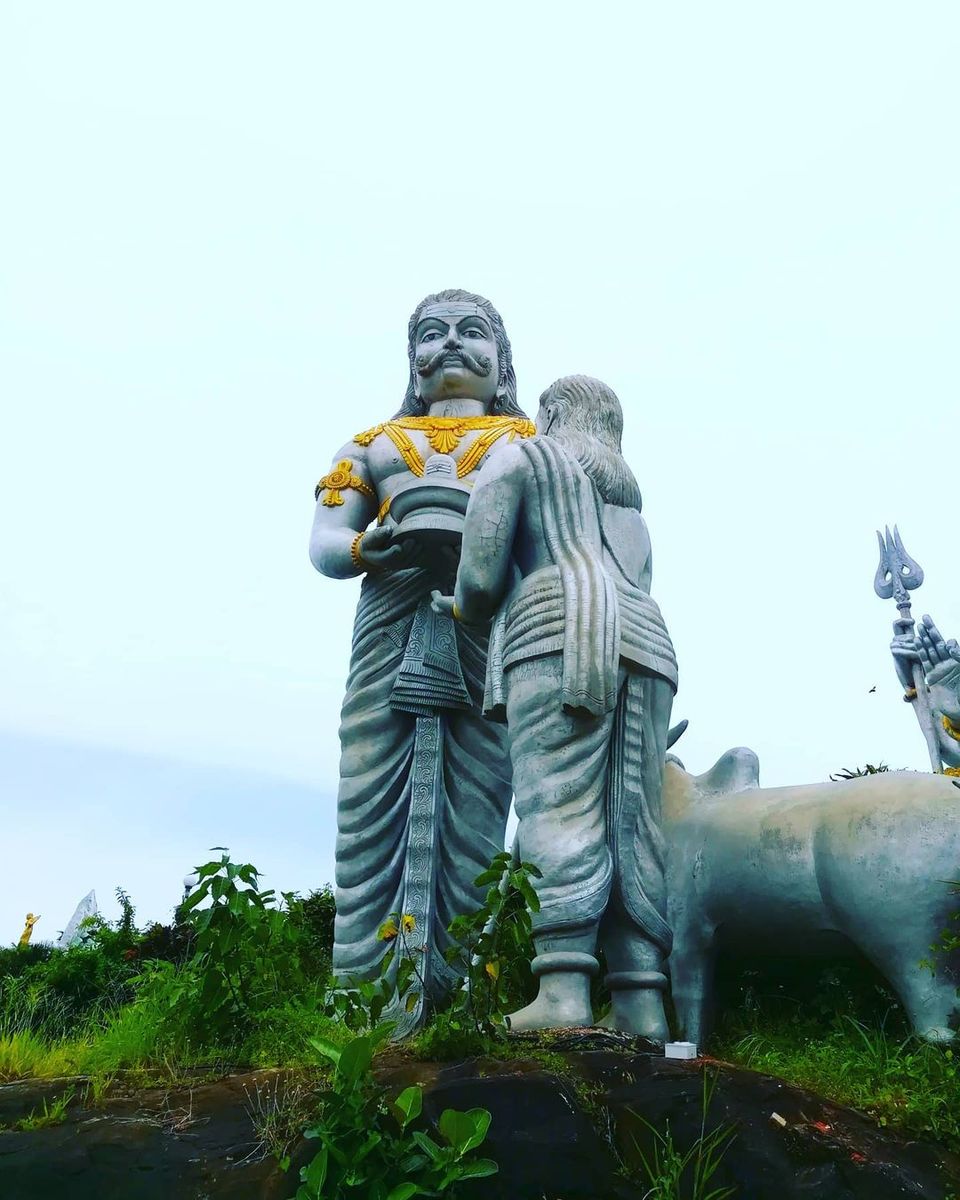 Kanduka Hill: A Peninsula
The Murudeshwar temple is located in Kanduka hill which is surrounded by the Arabian Sea on 3 sides. Thus, providing the great vistas of the sea.
Looking Back to Ramayana
The formation of the Murudeshwara temple is related to the times of the Hindu epic Ramayana.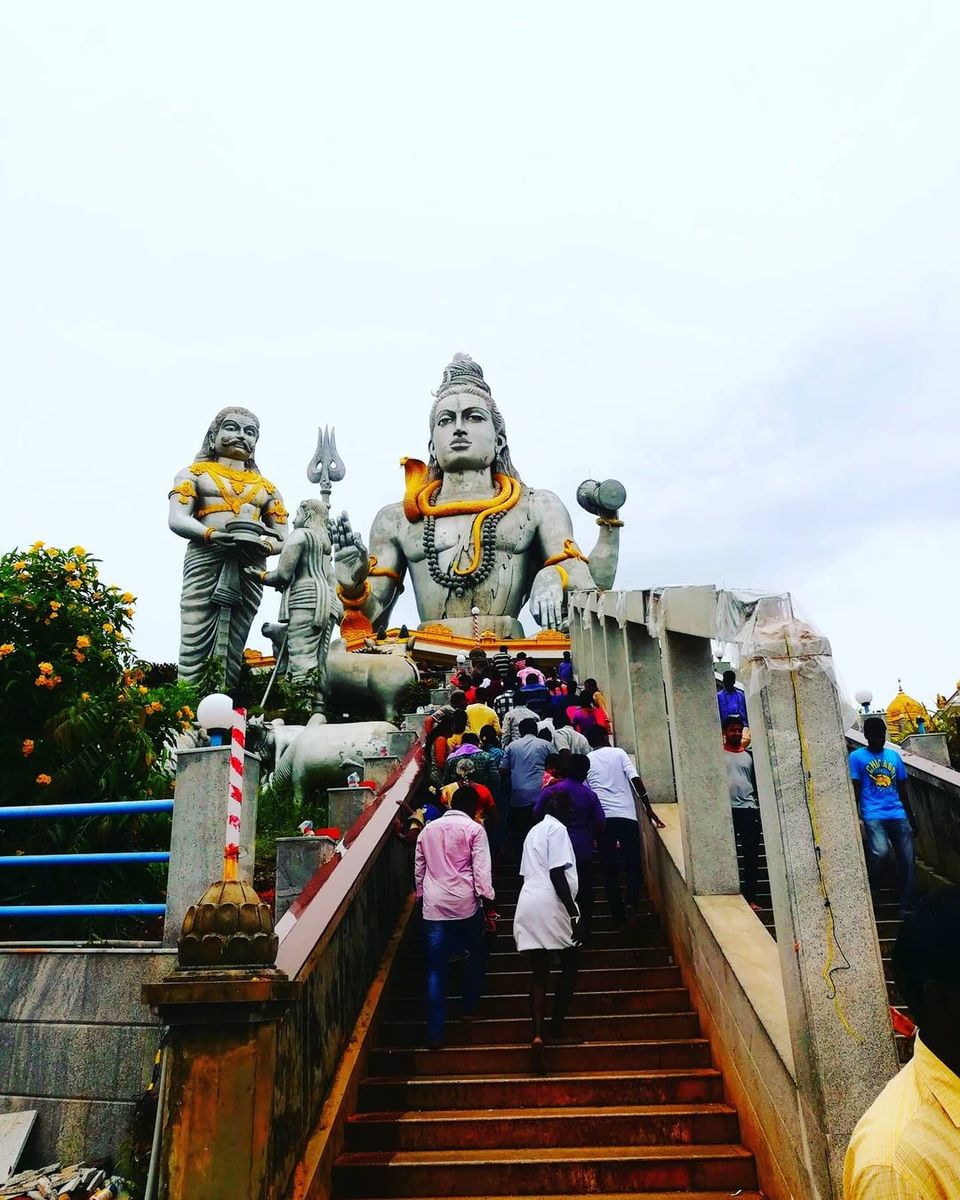 Ravana and Atma-Linga
The legend says, Ravana had acquired Atma-Linga from Lord Shiva on a condition that he should not keep it on the ground before reaching Lanka. Devatas didn't want Ravana to gain immoratality and become powerful. So they deviced a plan.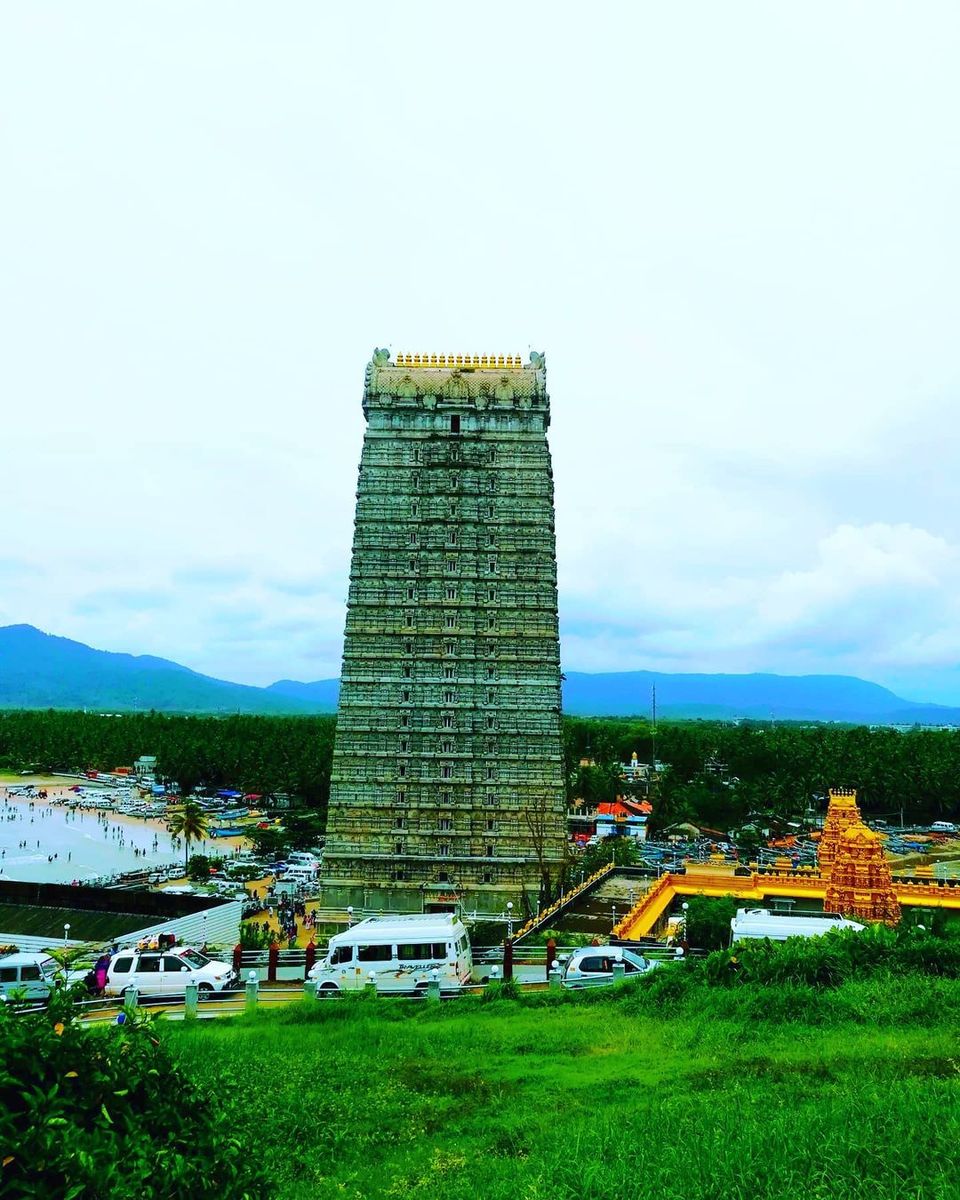 Ganesha's Trick
Gods (devatas) seek help from Lord Ganesh. He disguised in the form of a boy tricks Ravana to give him the Atma-Linga. While Ravana is doing his prayers, Ganesha places the Linga in Gokarna. Thus, the Linga gets fixed on the ground.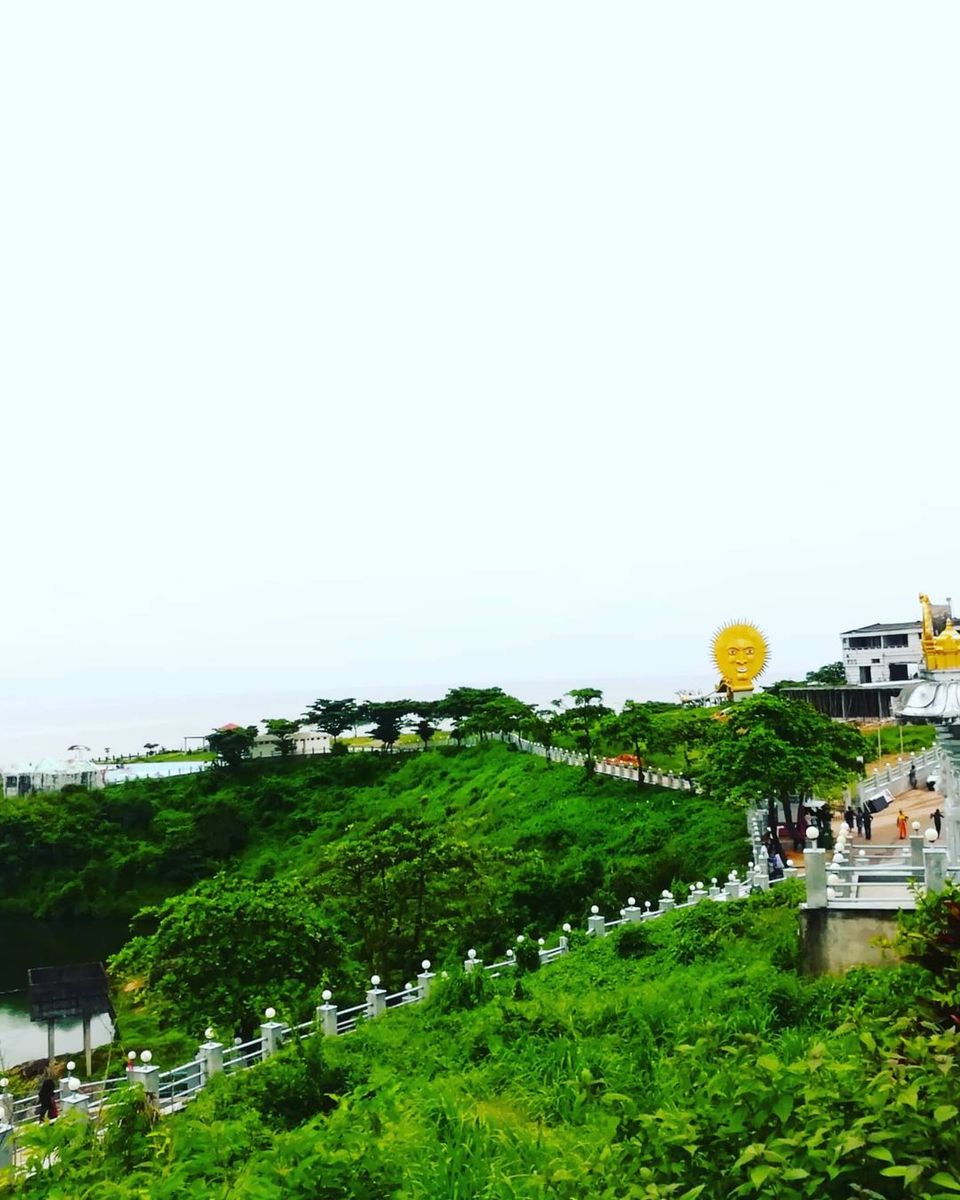 Ravana's Anger
In his anger Ravana tries to take the Linga instead he breaks the Linga. In the process the pieces of Linga gets scattered around Gokarna. The main Atma-Linga is the Mahabaleshwara temple (Gokarna), Sajjeshwar, Dhareshwar, Gunavanteshwar and the cloth covering the Atma-Linga falls in Murudeshwar.
The Statue of Shiva Sparkles
The figure of Shiva took 2 years to construct. It is built in such a way that the sunrays fall directly on it and make it look shiny all the time.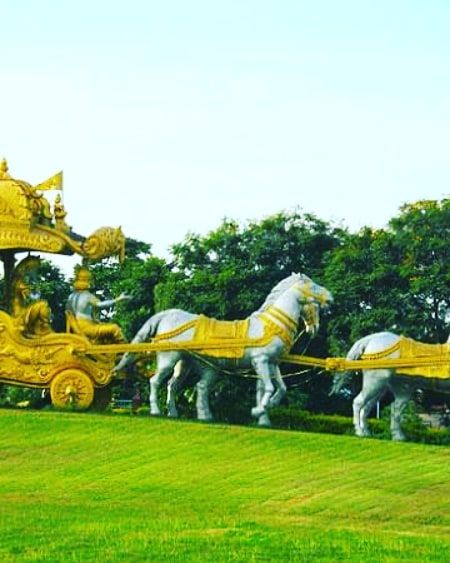 Mrideshawara Temple
There is a temple of Mridheshwara at the base of the statue.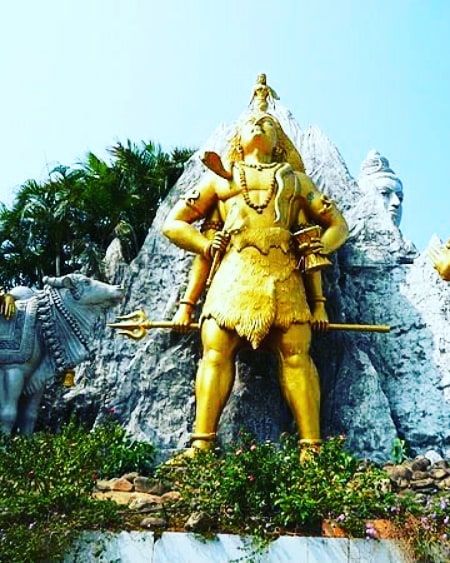 Sri Mridesha Linga
The original piece of Atma-Linga is known as Mridesha Linga. Now it is renamed as Murudeshwara.