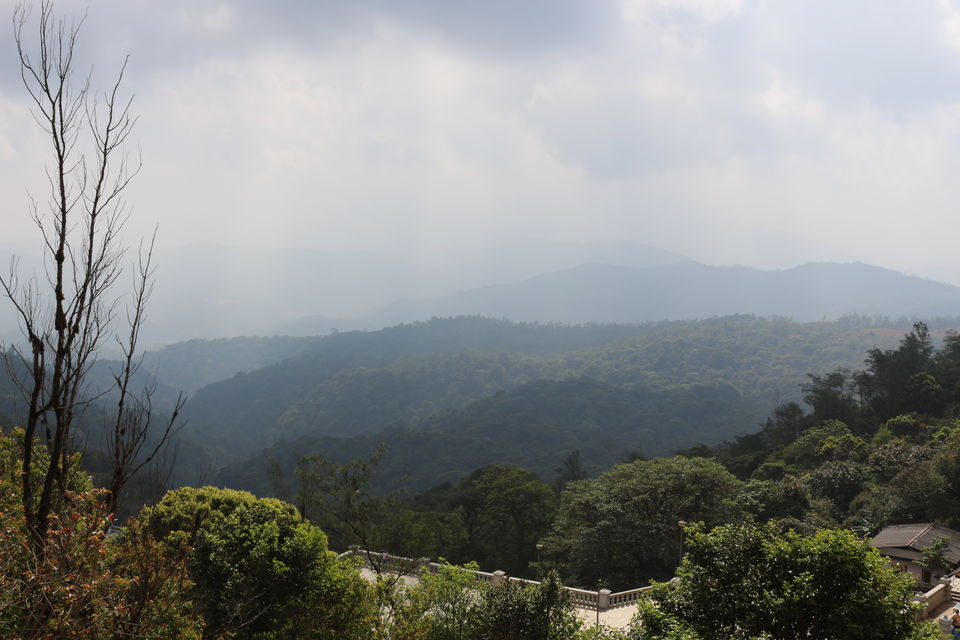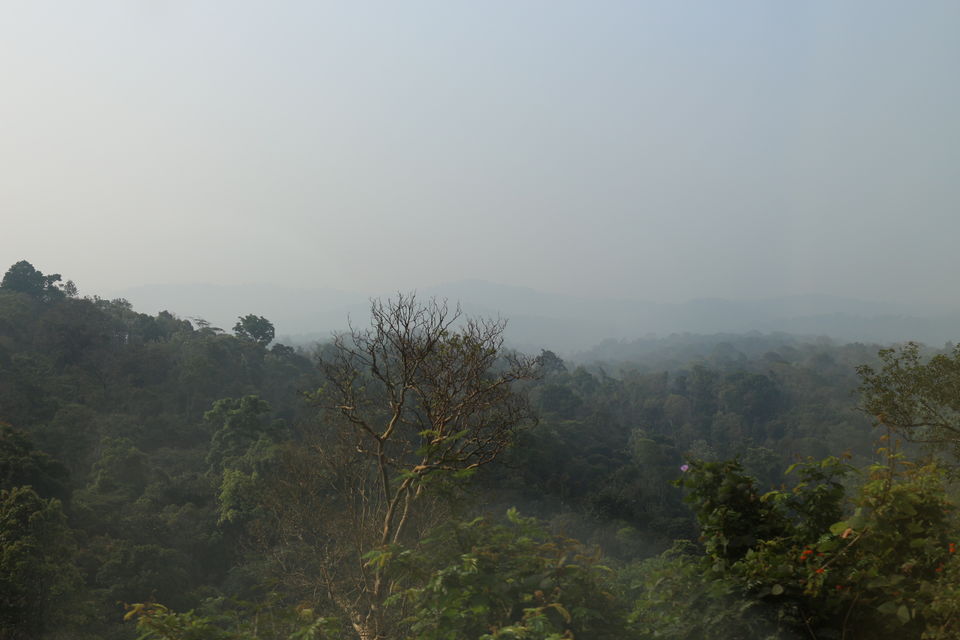 The scenery is mesmerising. The winding roads take you through a maze of greenery . At every labyrinthine corner, you meet a collage of colours which explode into shades of greens, browns and yellows. The roads seem to have no particular destination . They just lead you from one part of paradise to another. As we squint though the green fabric , we pass plantations of coffee, cardamom and pepper which merge with forests, foliage and fauna. There are no villages, no people, no shops , no cars . We deliberately slow down to take in the moment. After all, you do not get to see paradise on earth often.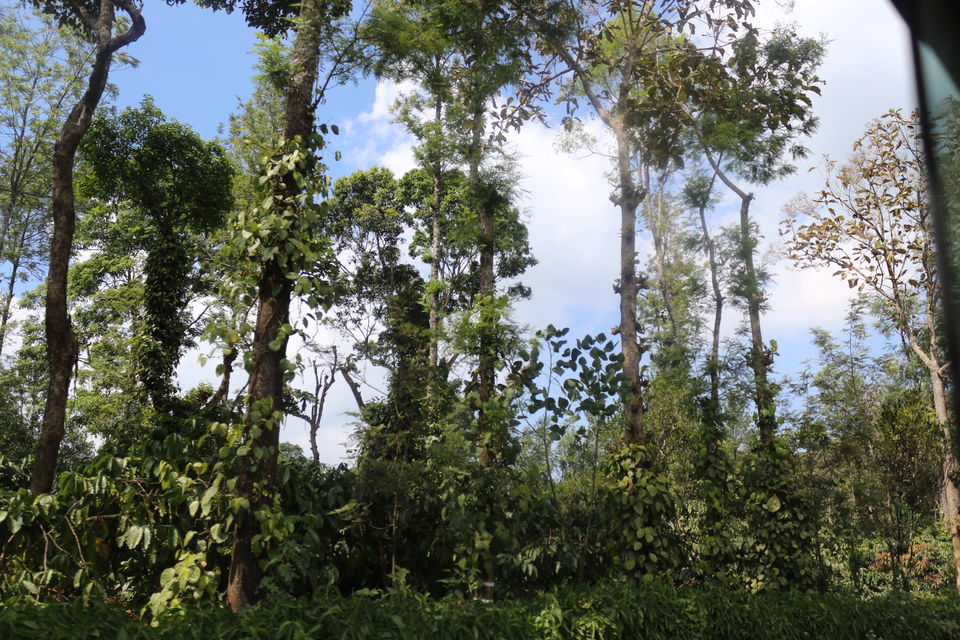 Our drive from Bengaluru took us a leisurely four hours as we crossed Hunsur, Tithimathi, Gonikoppa and Virajpet . A downpour greeted us as we entered Kakkabe. All home stays were running full, so we decided on a resort .The rains were unusual, explained our guide , And then began our initiation into the myths and legends of Coorg.
Spot 1: Tibetan Monastery (Golden Temple)
En route to coorg is Bylakuppe where we stopped(around 11:30 am) to see the beautiful Buddhist Monastery. Include this in your must see list and don't miss tasting the Tibetan food there.
There are souvenir shops around. So you can buy things like wind chimes, laughing Buddha, hanging masks, crockery with engraves of dragon etc. So happy shopping.
Here are some snaps from the place: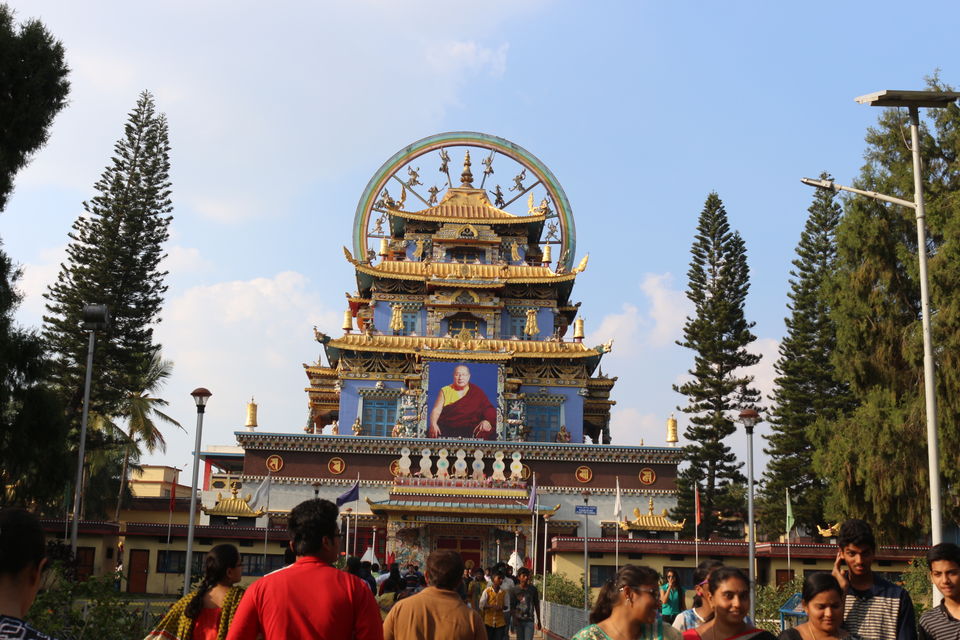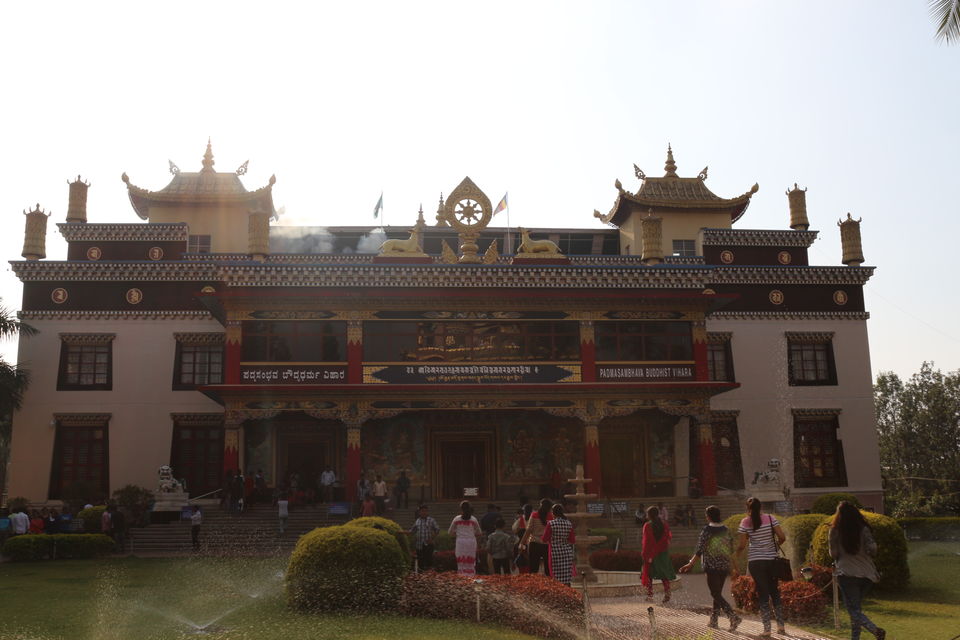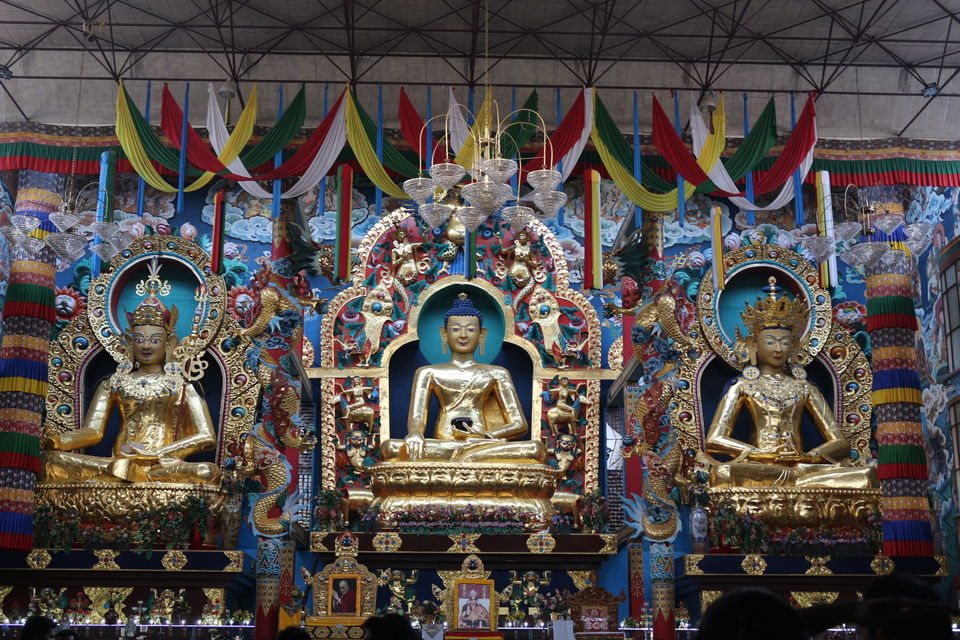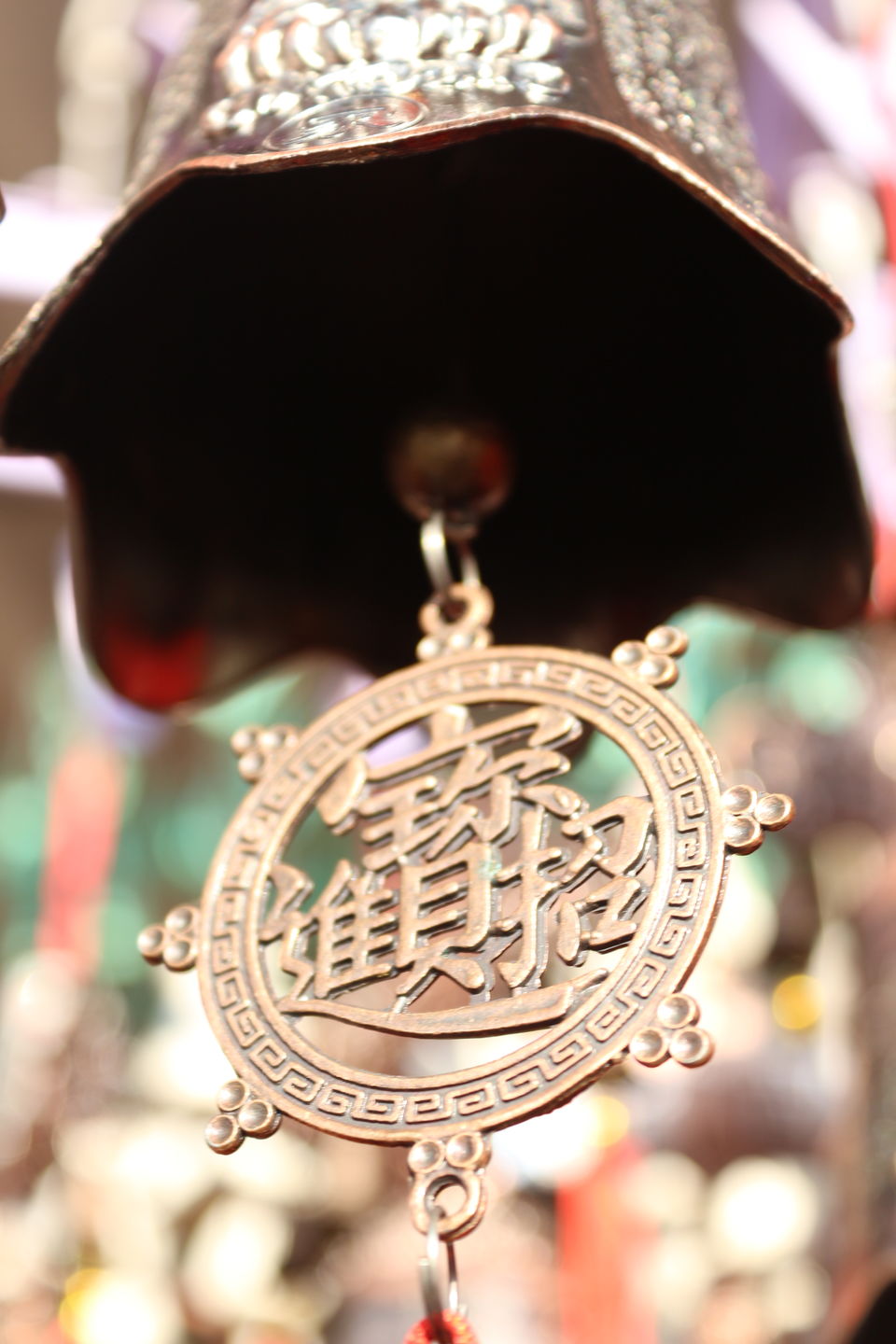 Spot 2: Raja's Seat
Raja's seat was very close to our hotel so we decided to see the sunset there just after checking in the hotel.According to legends the Raja used to see the sunset from here.It is a protected monument.The entry fee is Rs 5 per person.There is a small light n sound show everyday from 6:45 to 7 pm.
You do get a lot of fresh air though its nothing more than a common park.
There is also a toy train ride and you can book the tickets on spot.
Back to hotel and had dinner at the hotel restaurant. And that was all for the day.
Getting There:
By Air: Mangalore Airport is about 164 kilometres away and is the nearest airport to Coorg.
By Bus: Mangalore, Mysore and Bengaluru have daily bus (KSRTC deluxe buses) services going to and from Coorg.
By Train: 95 kilometres away, Mysore Railway station is the closest to Coorg.
Self Drive: Fly to Bengaluru and drive to Coorg. A four and a half hour journey and a delightful road trip.
What To Pack:
Pack light, pack less. Light, cotton, comfortable clothing is ideal. Carry a sweater or a jacket if it gets too windy or a bit chilly early mornings or late evenings. Sport shoes are a must, especially if you intend to trek or go biking.
Coffee and spice and everything nice.. With a hint of challenge and adventure. You'll be back here again before you know it!
Frequent searches leading to this page:-
coorg holiday packages for 2 days, coorg holiday packages from ahmedabad, coorg holiday packages from bangalore, coorg holiday packages price, coorg india tour packages