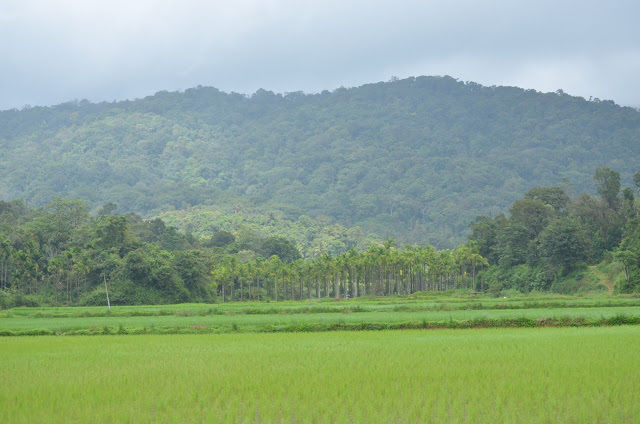 Coorg, also known as Coffee Capital is a region in Southern part of Karnataka. If you are a coffee lover, Coorg is must visit place for you. One of the best coffees in India comes from this region.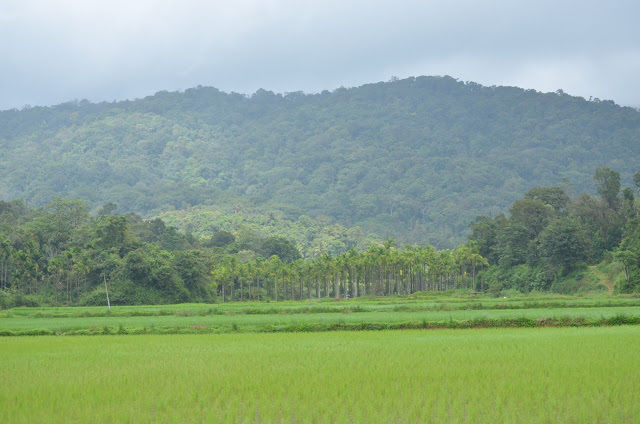 Coorg is located on height and you will find many coffee plantations spread across the cities. As soon as our car reached the boundaries of Coorg, smell of coffee and greenery evoked our senses. At first I was not sure if they were coffee plants, but after checking with the local, we realised that many houses in the region have their own coffee plantation. In general cases, we have a garden outside our houses and verandas, in Coorg people have coffee plants. Apart from coffee, Coorg has many places for one to roam around. From local temple to waterfall to adventure activities like Rafting, Coorg has everything!
Let's see what one can Eat Travel and have Fun in Coorg
TRAVEL

It is difficult for me to give orders to any sightseeing as all of them are located in various part of Coorg and one can visit based on their hotel location and mode of transportation. The best way to roam around Coorg is when you have a vehicle (self-drive or chauffeur driven) as you can spot at any location and breath in the beauty.
Nagarhole National Park
Located in the south part of Coorg, Nagarhole National Park is indeed an unexplored place. Many people will visit Bandipur National Park to see the wildlife, however, Nagarhole is another national park located in the western ghats. Nagarhole is also very close to Kabini, which is another beautiful city to spend a night (relatively expensive hotels compare to the rest of Coorg). When it comes to wildlife, Nagarhole has many elephant sighting and tigers are pretty rare to see unless your Lady Luck is in the favour. Make sure that you visit the park before 3 pm to ensure safari trip as last safari goes at 4 pm only if they have more than 6 people.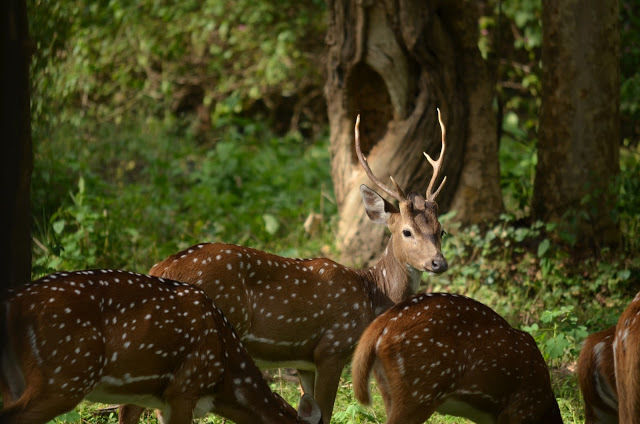 Irupu Fall
Close to Nagarhole National Park is Irupu Fall. Located inside the forest, a short walk ahead is Irupu Fall. It is a pretty big Fall and gives you amazing sight and cold water to take a dip. Near the Fall, there is a small temple which one can visit. If you are staying in the north part of Coorg, visit to Irrupu Fall will be long one and entire day can be spent for that. If you have seen the biggest waterfall in the world, you can give a miss to this one unless you like to drive across the road surrounded by greenery (trust the roads are amazing, without any pothole).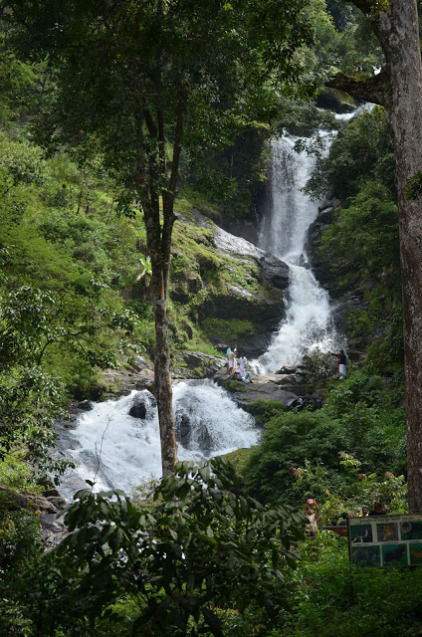 Coffee Plantations Walks
Well, this can be done in any part of Coorg. Most of the hotels and Resorts have their own spot where they take you around the coffee plantation and also pepper plantations. More than seeing the coffee plants, the tour is more informative in terms of knowing the process of coffee making and roasting. Roasting happens in Feb-April months, so if you also want to explore roasting, visit during these months. Don't expect a tour to whole roasting process as many coffee maker keeps this process under wraps as this decide the taste and flavour of coffee and they don't want anyone else to steal the recipe. Read more about Coffee Plantation.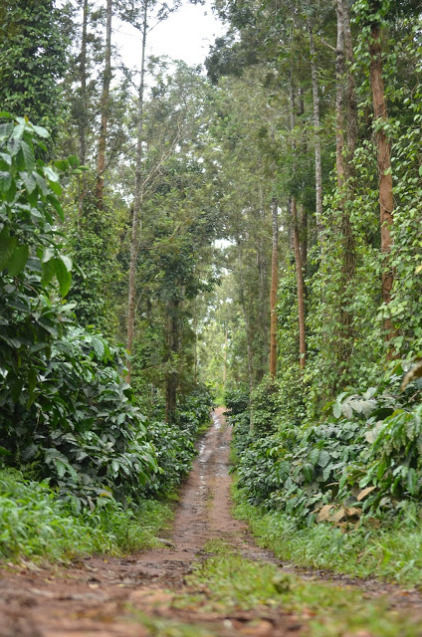 Dubare Elephant Camp
This is located on the eastern side of Coorg, on your way to Mysore/Bangalore. Many people visit Dubare Elephant Camp on their way back to Mysore. If you are heading back to Mangalore, spend a day visiting Dubare along with other attractions nearby. Dubare Elephant Camp is located near Kaveri River where there is also River Rafting activity available. At Dubare, you will get a chance to click amazing pictures of Elephant, bath the elephant, feed them or take a ride on them. The Camp is dedicated in taking care of elephants and also giving a chance for visitors to come closer to them. Take a look at Photo Journey of Dubare Elephant Camp.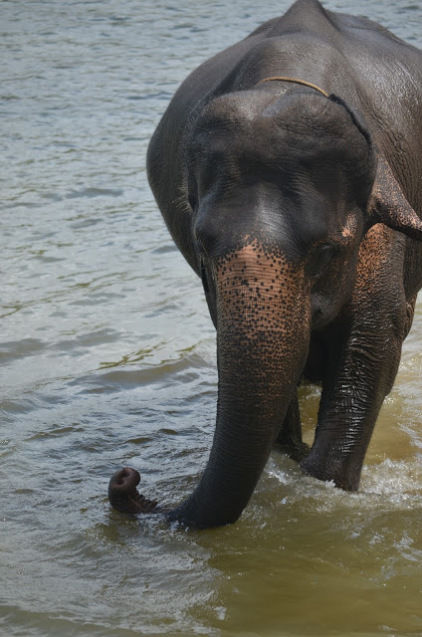 Nisargadhama
It is an island created near Kaveri River. Around the island, they have rides, fun and fair for locals and tourists to enjoy. Inside the island, they have created a pathway for people to walk and also park for children to play. There are few deer also on the island. Honestly, I didn't find it an interesting place to visit as I just traveled from the forest like Bandipur and Madumalai. For those who are visiting only Coorg, they might like an hour spent in Nisargadhani.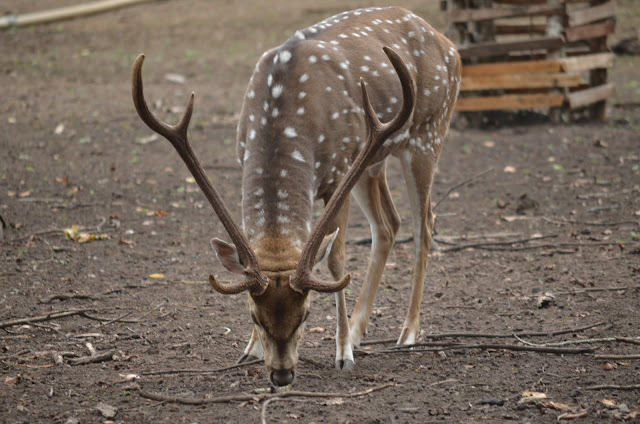 Golden Temple / Namdroling Monastery
Golden temple is basically Buddhist monastery. It is one of the biggest place where monks have resided in the southern part of India. The monastery is peaceful and quite big. It reminded me about my trip to Ladakh.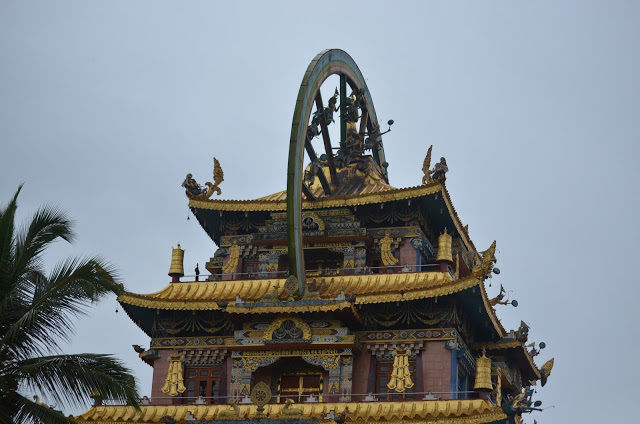 Abby Fall
Abby Fall is closer to the city compare to other falls around Coorg. It is small Fall in terms of height, however, the flow of water in Abby Fall was more than Irupu Falls. A short walk from the parking will lead to Abby Falls.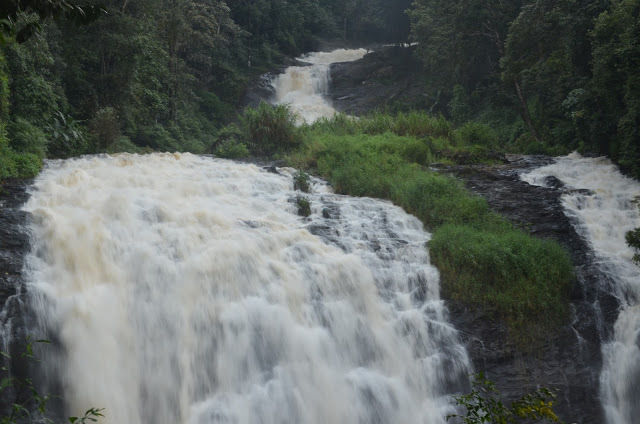 Talakaveri
One of the best place to visit in Coorg. Talataveri is where the origin of Kaveri is. Before you reach the tip of the Kaveri River, you will see another temple on the way, Bagamandala. Bagamandala is on the bank of the confluence of three rivers, Kaveri, Kannike and Sujyoti. Driving around the mountain to reach a top of the mountain, a place called Talakaveri Temple. From noise temples in the city, Talakaveri is refreshingly quite place for one to pray. Best part of the visit was the view from there and being amongst the cloud. Must visit place for the driver, the view and for peace!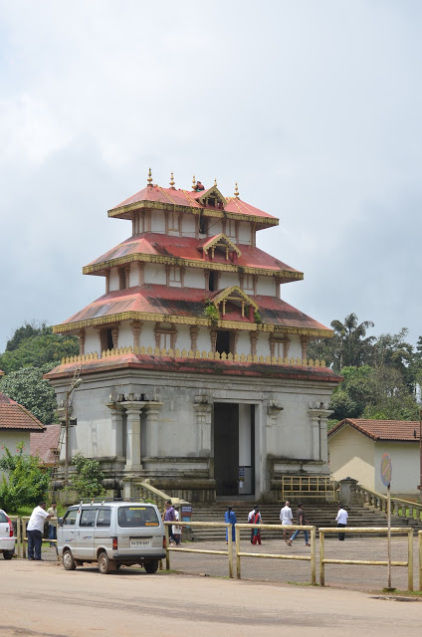 Raja's Seat
Another good place to visit in the centre of the region. Raja Seat is located in Madikeri. Apart from the garden at the entrance, Raja Seat is all about a view of entire Coorg. Raja Seat has a viewing point from which you can submerge yourself in the greenery and fresh air around you.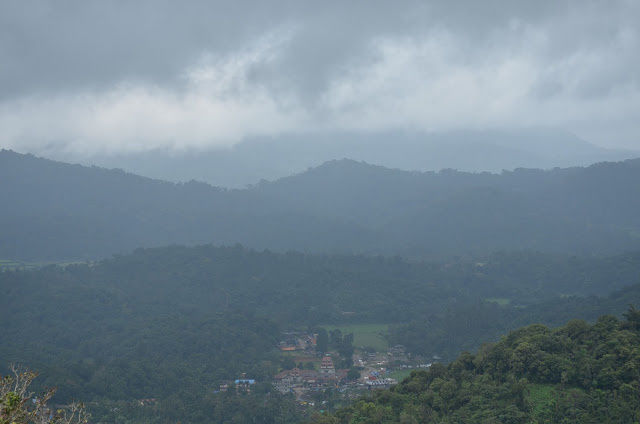 Madikeri Fort
Situated in the city centre and close to Raja's Seat is Madikeri Fort. The fort compares to forts in states like Rajasthan is smaller and showcase the style of Southern emperor. If time is in your favour, do pay a visit to the fort.
Chelavara Falls
Last but not the least (as there are many more things to do in Coorg) is Chelavara falls. Based on the reviews I got from the locals and concierge, it is smaller Fall than Irrupu or Abbi. If you have visited both of the above falls, you can give a miss to Chelavara Fall. The fall is located in the southern part of Coorg.
Stay:
If you really want to feel like a local and eat local food, one should stay in Homestay. In Coorg, honestly is available from each and every part of the region and also from best homestay to pocket friendly ones. Homestay, some of them, are located in the interior of Coorg with coffee plantation around. For those who are not comfortable to stay in Homestay, Coorg has India's best five and four star hotels. Hotels are located in different cities of Coorg and if you want to stay in the busy part, opt for Madikeri. Madikeri is like centre of Coorg and from their visiting various sightseeing will be convenient.
During my visit, I stayed in both the property of Club Mahindra (Virajlet and Medikeri). Both the hotels were amazing and provided a unique experience to their guest. My person favorite is Club Mahindra Virajpet.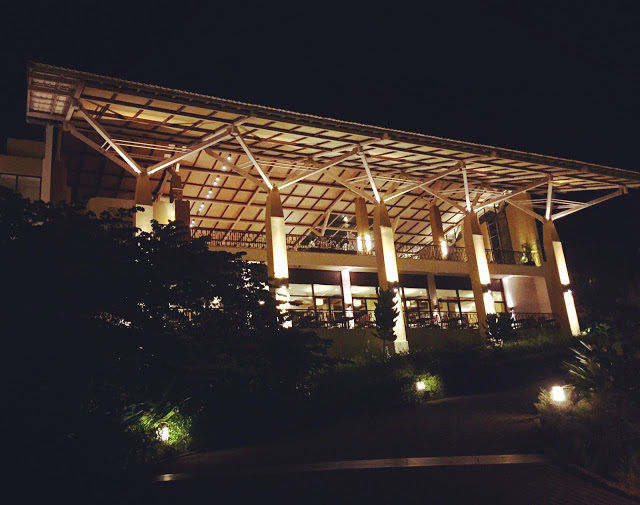 EAT
Food will be no problem for anyone visiting Coorg. All types of restaurants are located in Coorg to offer you local flavours. There are few pure vegetarian restaurants offering amazing dosa's and Punjabi sabzi with roti. Non vegetarian lovers will have a good time exploring fish dishes in Coorg with their spicy curry. Must eat is actually must drink in Coorg and that is Filter Coffee. All restaurants will be offering filter coffee and it is must to have one after your mean. My personal favourite restaurant is Udupi The Veg in Madikeri (since I am vegetarian my choices are little biased).
FUN
White Water River Rafting
As mentioned before, River Rafting in Kaveri River an adventure you can try your hands on. The Rafting is about grade 3 and best time to do during Jan-Mar when water in the river is more. The Rafting is not as dangerous as the other places in India, however, for beginners, it can be the best place to start off!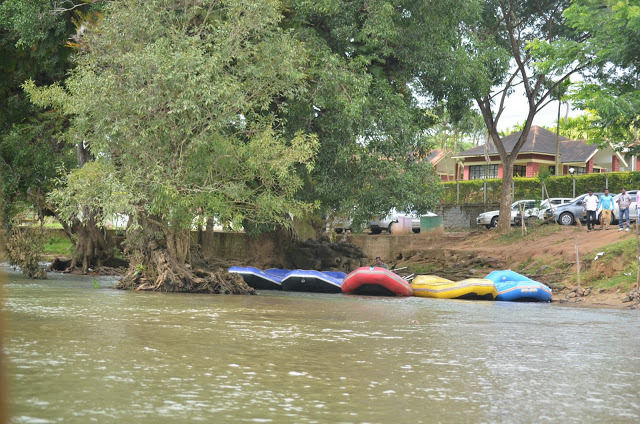 Tadiandamol Peak (Highest mountain in Coorg)
It is the highest mountain in Coorg and visit to Tadiandamol peak will require an entire day. The car can reach till midway from where you will have to walk till the top. This sightseeing is only for the adventure lover who are interested in challenging their strength and not visiting Coorg for relaxation. Honestly, I so wanted to visit the peak, however, due to time constraint, I had to miss it !
Overall, Coorg is indeed a beautiful place to spend your holiday. It offers opportunity to everyone to enjoy, either it is relaxing or seeking adventure, Coorg is the place to be!
Category: Nature and Hill Station
Location: Coorg is 138 km away from Mangalore. Another option is to visit from Bangalore around 250 km away. Enroute, you can opt for stopover to Mysore.
Time: Stay in Coorg requires a minimum 3 nights as there is so much to do and rushing everything in a few days won't make sense. Another option is to merge it with other destinations around Coorg like Mysore in between Coorg and Bangalore.
Carry: During my visit in September, it was a monsoon, hence, it was important to carry an umbrella and jacket as it used to get cold during nights. Places like Virajpet and Kaushal Nagar are little low and have different weather like more sunny days. Also wear comfortable shoes if you are going out to explore the destination.