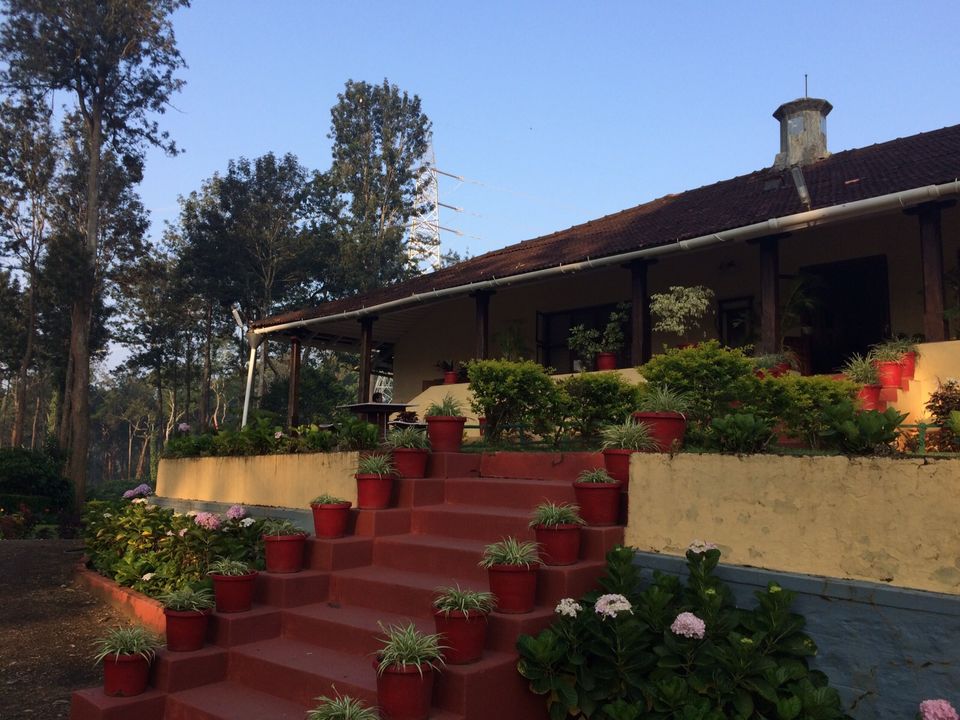 Coorg was my first ever destination in South India. Coorg is famous for coffee and tea plantations as well as elephant trails. This little town is situated in Southern Karnataka, framed by the western ghats mountain range. Mostly known as a hill station it's one of the favorite getaways of people from Bangalore.
How to reach
Coorg has the nearest airport in Mysore with the distance of 131 km of beautiful views of valleys of western ghats has to offer. You further have two option to reach your destination.
Private cab
Cost- Hatchback vehicle 1500 Rs.
Duration- 3-4 hours
Private bus
Cost- 400-600 per person
Duration- 3-4 hours
Another convenient airport is Bangalore which is 288 km from Coorg. Mysore being the very easy option can be a little costly as the flight prices for this airport are usually double to that of for the Bangalore. If you are a road trip lover you can always plan landing in Bangalore and take a private car to Coorg which will be cover in the same amount for flights to reach Mysore.
Private cab
Cost- Hatchback vehicle 3000 Rs
Duration- 5-6 hours
Being a very famous hill station Coorg also has a lot of other activities and interests to offer. Almost all the Coffee plantation properties offer you the walking or jeep safaris in and around the Plantation Property. Some of the properties also offer elephant safaris like the Dubare elephant camp.
Popular tourist attractions:
Abbey Fall (49 Km)
Namdroling Monastery Golden Temple (53 Km)
Omkareshwara Temple (42 Km)
Coorg Market (42 Km)
If you are coming to Bangalore by a flight taking an early flight would be a very good option as you can start your road travel by 9.30-10.00. the highway has many restaurants to offer where you can take a break and indulge in local South Indian cuisine.
Tata Coffee plantations have 5 properties across Coorg and many more around Karnataka. Within the Coorg they have Thaneerhulla cottage, Thaneerhulla bungalow, Cottabetta bungalow, Woshully bungalow, Pollibetta bungalow. All these properties offer a breathtaking view and Victorian Era bungalows. They also offer guided jeep safaris, walking safaris, fishing and golfing within the property. (Cost of the Executive Room at Wusholly Bungalow 4500 + taxes)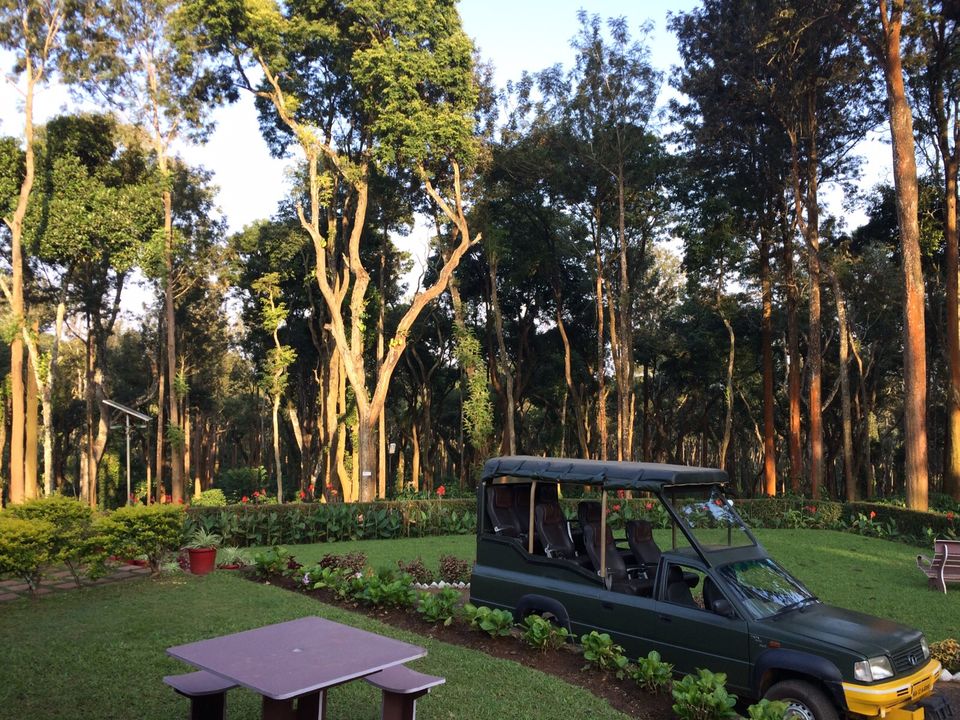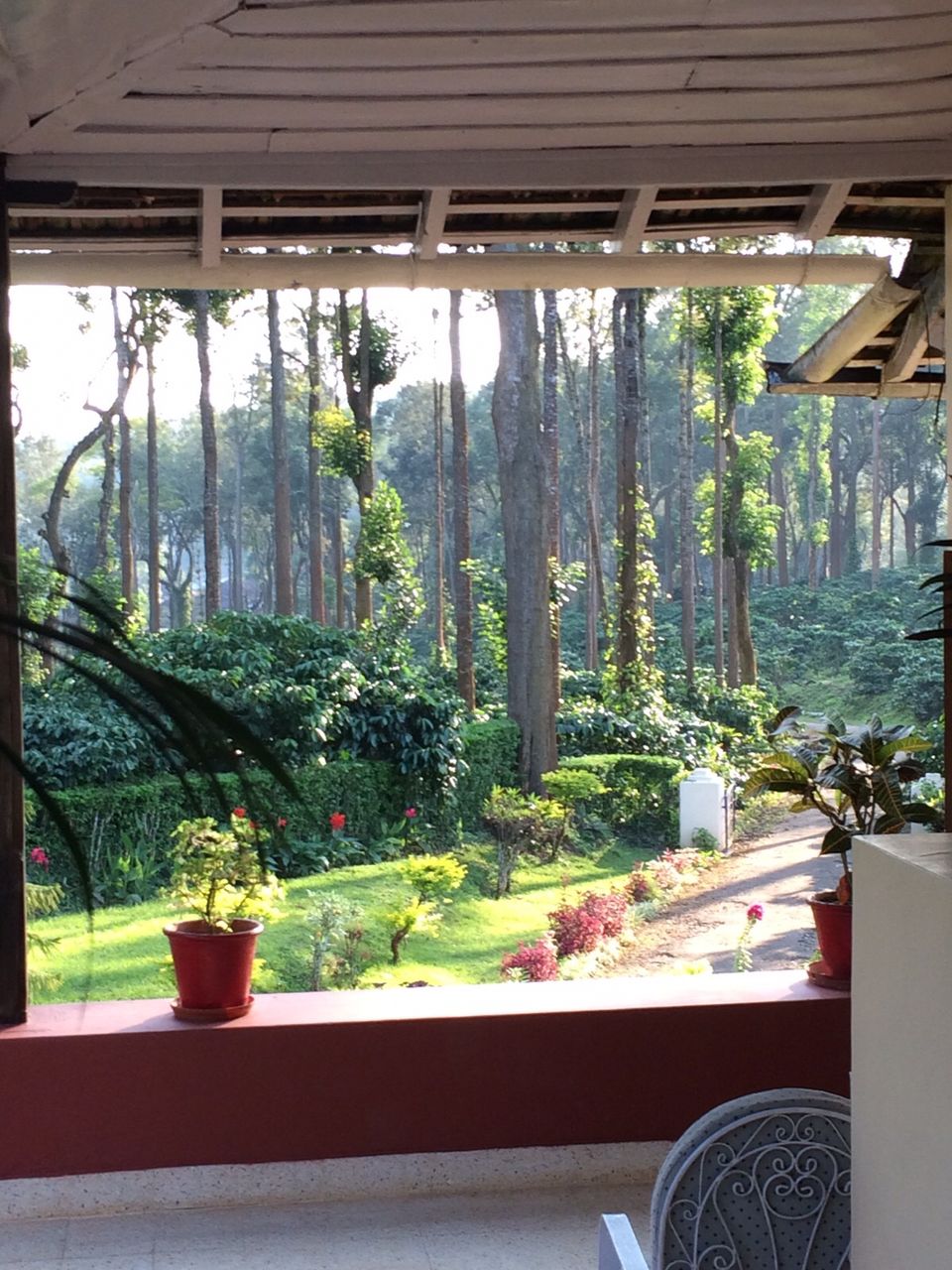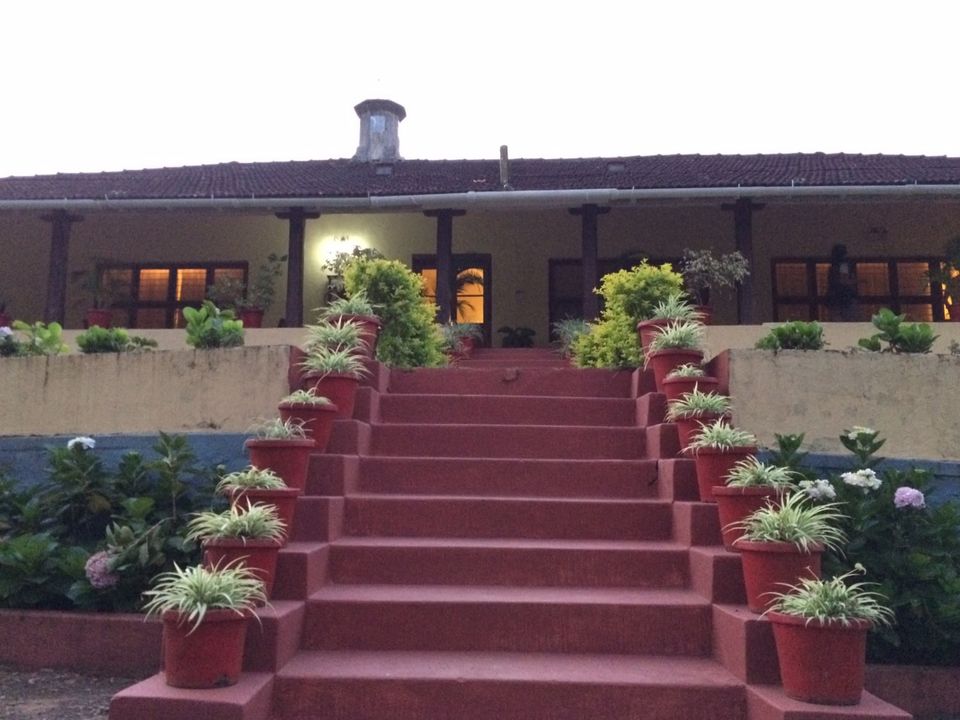 As I reached around 3.30-4.00 at the noon to the property I had ample time to freshen up and rest a bit before my jeep safari started around 5.00 pm.The guide gave us detailed knowledge of plantation and coffee production. We witnessed golden sunset by the lake at the end of the safari and returned to our adobe.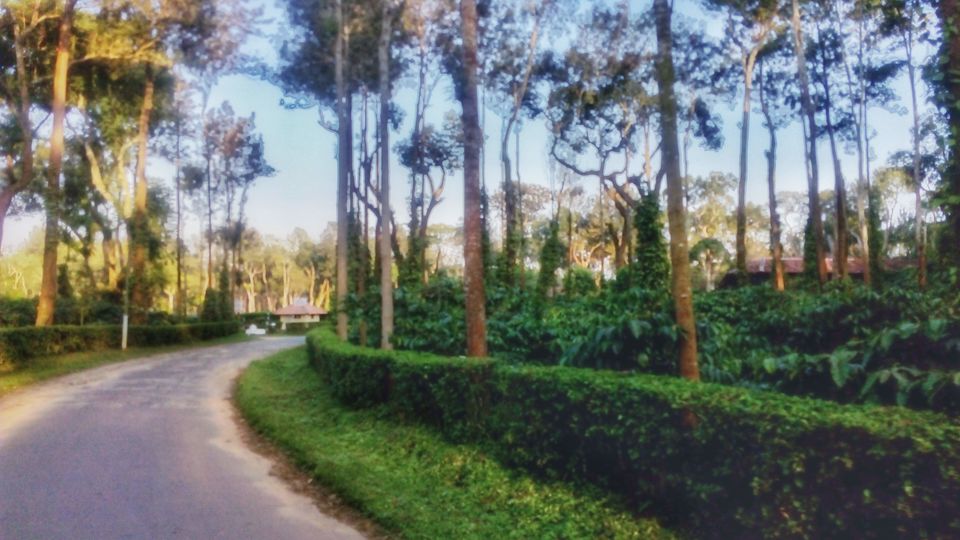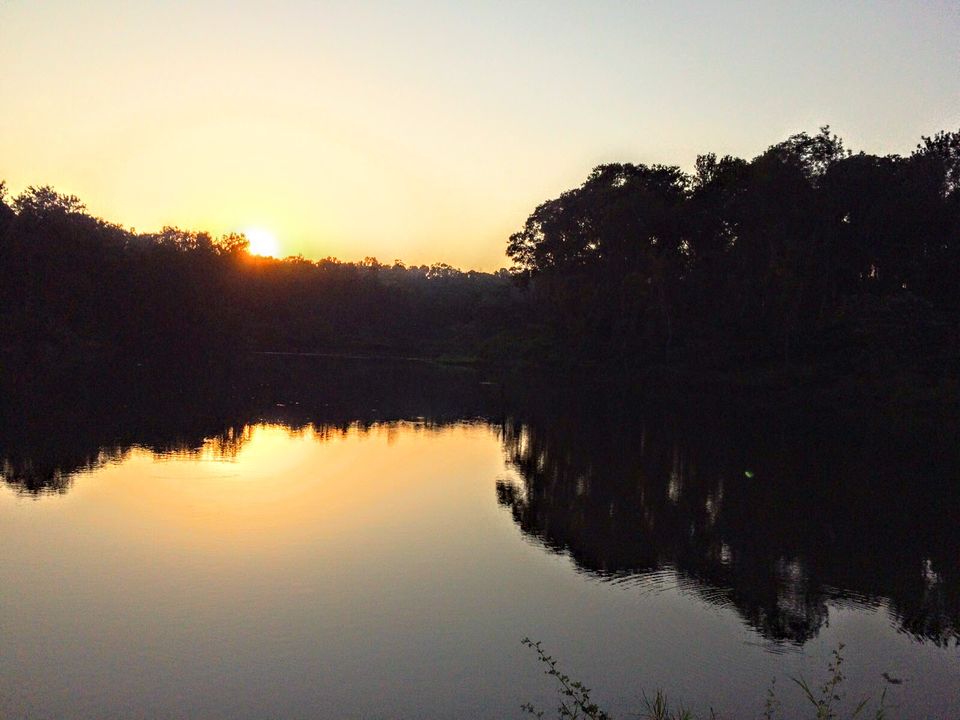 Each of the properties has in-house cooks, housekeepers, and a manager at customer service 24 hours.They serve local as well as international cuisines customized to your choice of taste.The bungalow has indoor entertainment such as board games, books, wifi and bonfire.
Waking up to the fragrance of fresh coffee is heaven even when you are not a coffee fan. The second day of my trip took me to relaxing and enchanting places.I started my day with a great cup of coffee and a good Omelet Toast and knew in my heart that nothing can go wrong on this trip.I traveled to the Abbey falls by car which took around 1 hour to reach the parking lot for the tourist. Often crowded, to reach the waterfall you have to walk down the stairs that are well maintained and have a railing.You can spend hours looking at the sparkling water and listening to the sound of it.After your soul is satisfied by the serenity of this waterfall you can climb up to the parking lot and find food for your tongue and stomach too. The locals offer you roasted corn, groundnut chat, maggie and of course tea and coffee.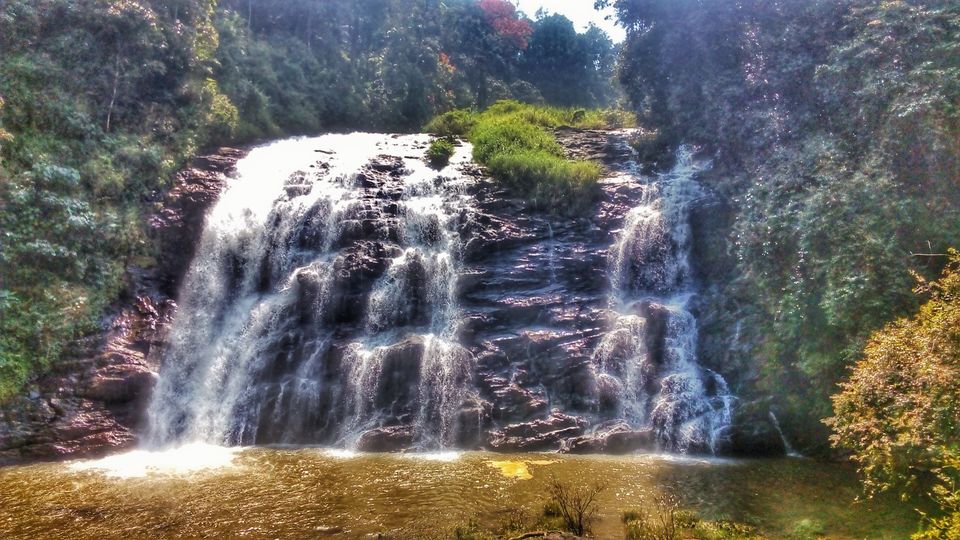 As I finished touring the waterfalls area we proceeded towards the Taj Madikeri Resorts and Spa property. This is one of the most luxurious properties in India and not only the room but even restaurants have breathtaking views of the valley. I planned on treating my soul with lunch at this lovely property.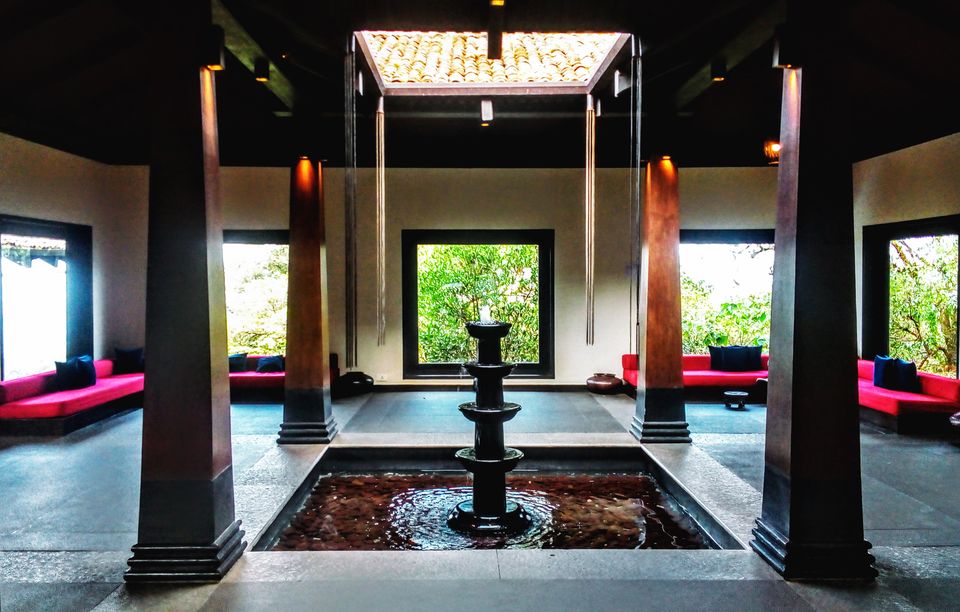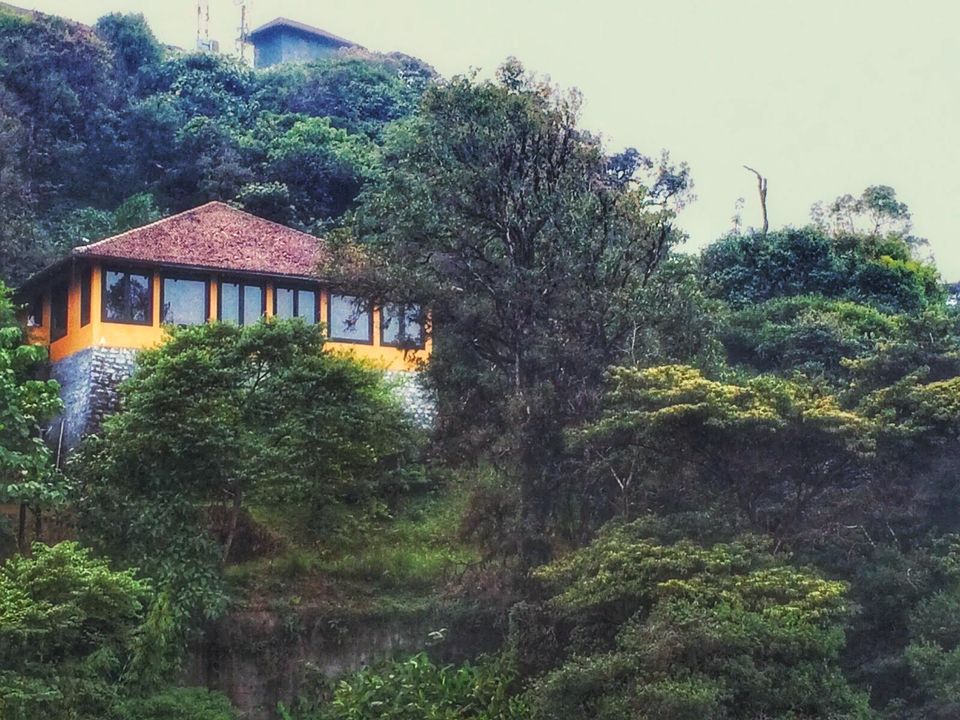 After lunch, I headed to the local market which is famous for Spices, Chocolates, Silk, Sandalwood, Silver Jewelry. If you are the person who likes to collect regional artifacts this market is the right place for it.
As the day turned towards end I returned to the bungalow and spend nice quiet time till dinner watching the oak trees and listening to the sound of nature.
To add in the surprises in this holiday the manager arranged us bottle of a local wine made of Beetle Leaves (Paan) which was delicious.
As the last day of the trip, I wanted to soak in nature and relax at the lovely property I was staying in. I took an appreciation walk in the property for about 1 hour and found out I had not even covered half of it. Realizing its too big to conquer on the foot I returned to the bungalow during the lunch hour. I had an early lunch as I had planned to golf in the evening. We took a Jeep to the golf course which has a huge green landscape and full size 9 hole game.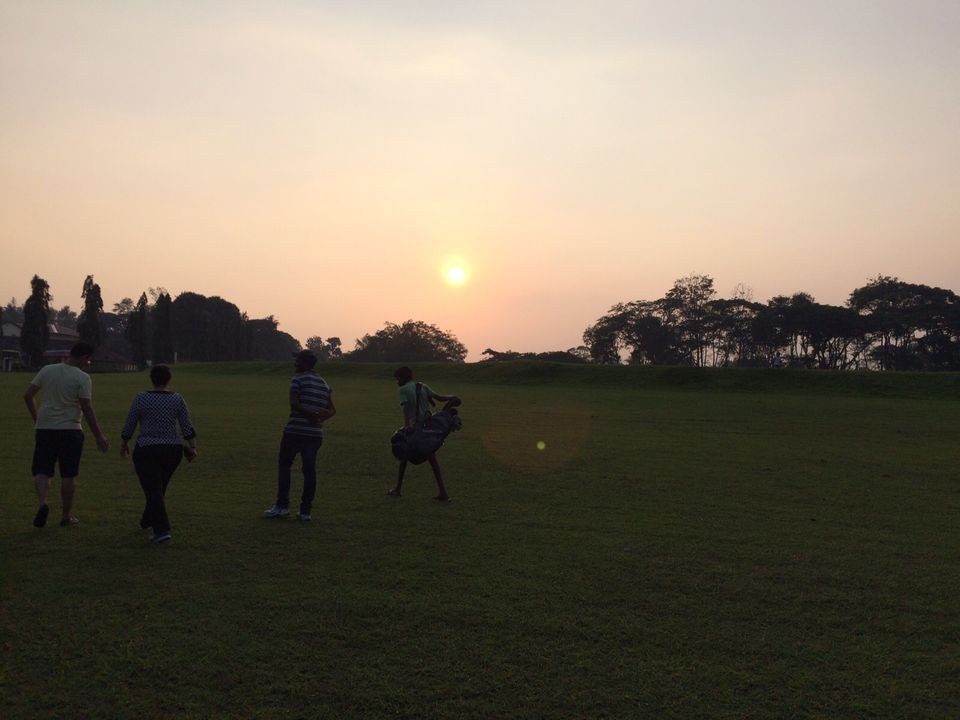 As the day arrived to bid a goodbye to this mesmerizing property I promised myself to visit it again once again during the flowering season of coffee in the month of February.