The countryside of Karnataka is blessed with varied topographies - ranging from lush coffee plantations to beaches of Gokarna to the mind-boggling carvings on ancient temples of Hampi. There is something for every type of traveler - add on it the amazing weather all year around making it one memorable road trip.
Itinerary for the Road Trip
We had only three days, so we decided to take two separate routes for Coorg -
Day 1 Drive to Madekeri
Route :Bangalore - Kunigal - Channarayapattana - Holenarsipur - Ramanathapura - Kushalnagar - Madikeri
Day 2 - Explore Coorg
Day 3 - Drive back to Bangalore via Nagarhole National park
Route : Madikeri- Virajpet - Gonikoppal -Srimangala - Nagarhole - Hunsur - Mandya - Ramnagara - Bangalore
Trip Breakdown
The drive from Bangalore via the Hassan road is smooth as this highway is mostly empty and on both sides you have the scenic views of paddy fields, thatched roofs, cows grazing aimlessly in the fields and yellow flowers lined beautifully at both sides of the road. There are plenty of eateries on the highway until you reach Channarayapatna after which it is difficult to find a pit stop.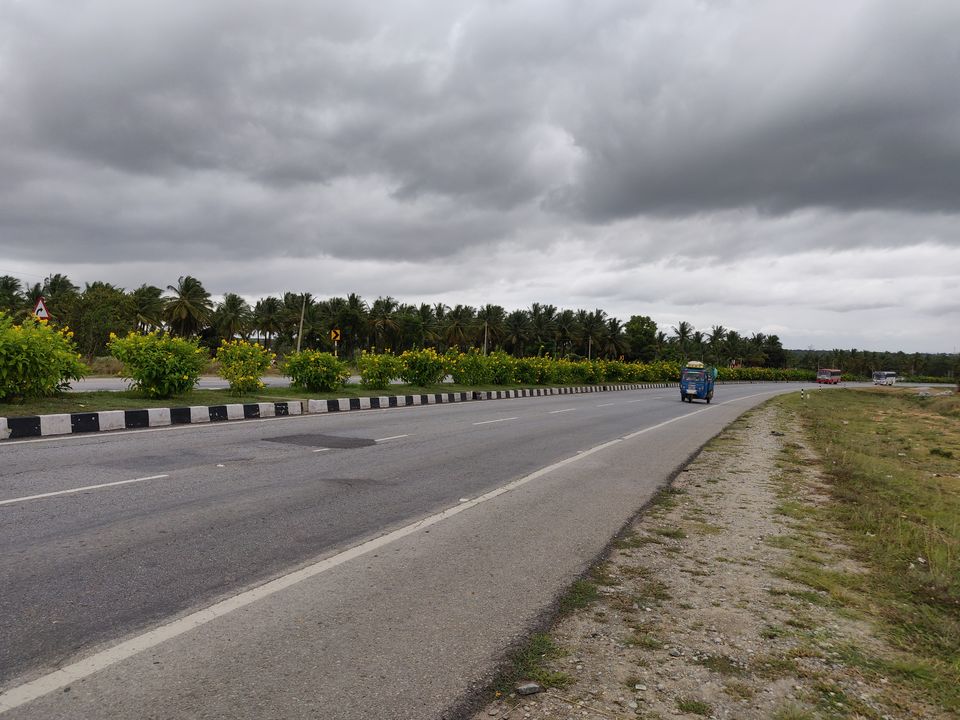 As we had started early, we decided to go to our homestay via the town of Bylakuppe - which is surprisingly a huge Tibetan Settlement. We decided to drive through the town leisurely and we were not disappointed - small pretty houses running cafes and cake shops inside, fluttering prayer flags, narrow village roads with fields on both sides and view of Madikeri mountains far across - it was a sight to behold.
There are two monasteries in Bylakuppe, more popular being the Namdroling Monastery also known as the Golden Temple among the locals and a much quieter Tashi Lhunpo Monastery. When we went, it was prayer time and hundreds of monks were sitting in the prayer hall reciting -the sound of which reverberated through the hall which was both divine and peaceful. The best way to explore this idyllic town is on foot – from exotic temples to shopping complexes, Tibetan cuisine to monks, everything about this place is picturesque.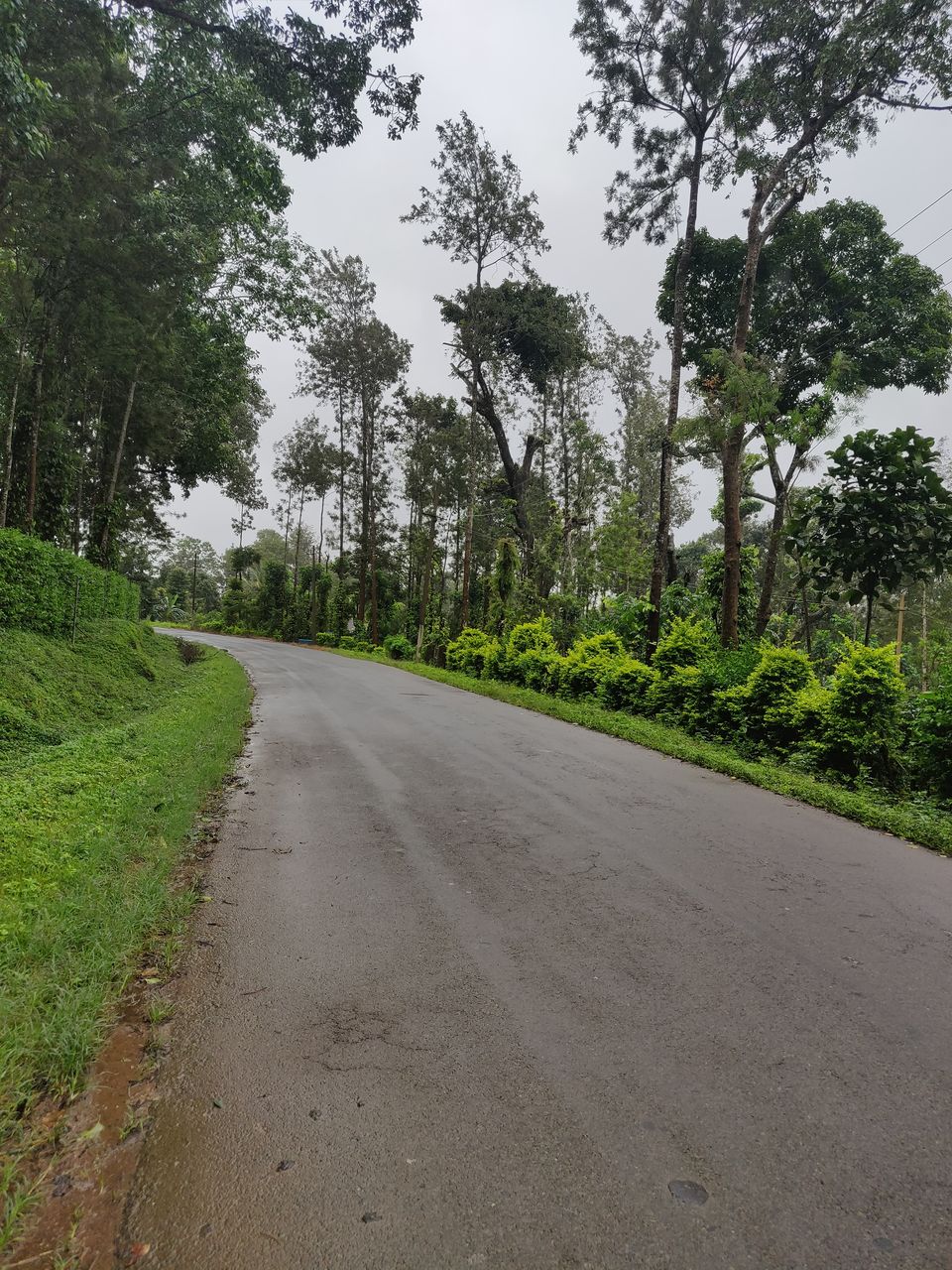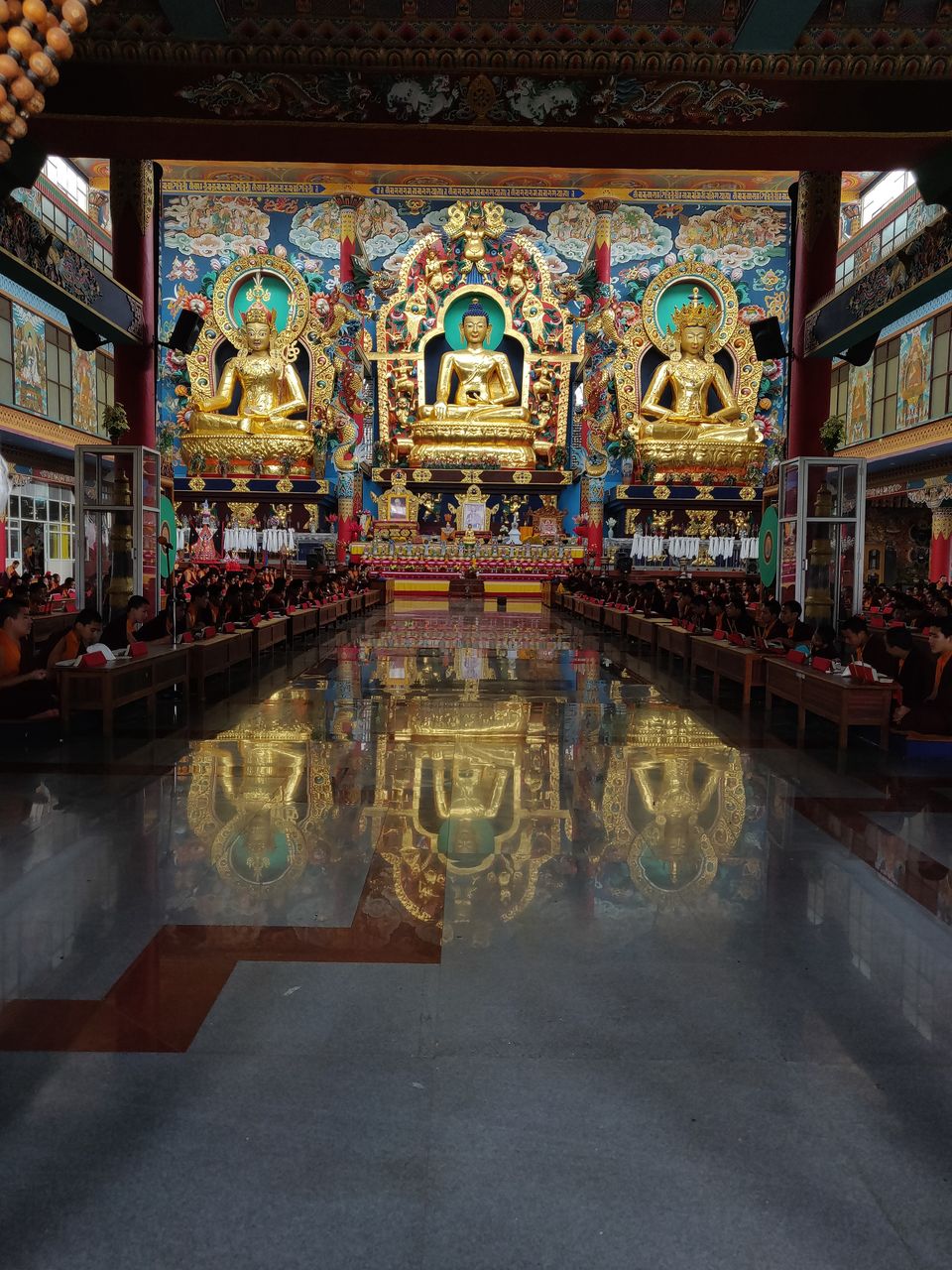 Where to Eat –
Bylakuppe has tons of eateries where you can savor authentic Tibetan food and there are also some vegetarian cafes in vicinity. We went to Buddha Café and Potala Kitchen and were not disappointed.
We left Bylakuppe for our homestay which turned out to be another major highlight of the trip. School Thota is a part of more than 300 acres of Coffee Estate and has its own history to tell. Built in the 19th century, School Thota boasts of German architecture and exudes a heritage charm the moment you step into the place. You can take a stroll in the plantation, go for fishing, sit beside the fireplace with a book or relax in one of the multiple sitting rooms, there is no dearth of activities. We spent our evening talking to our very warm & hospitable hosts and listening to the many anecdotes of this place.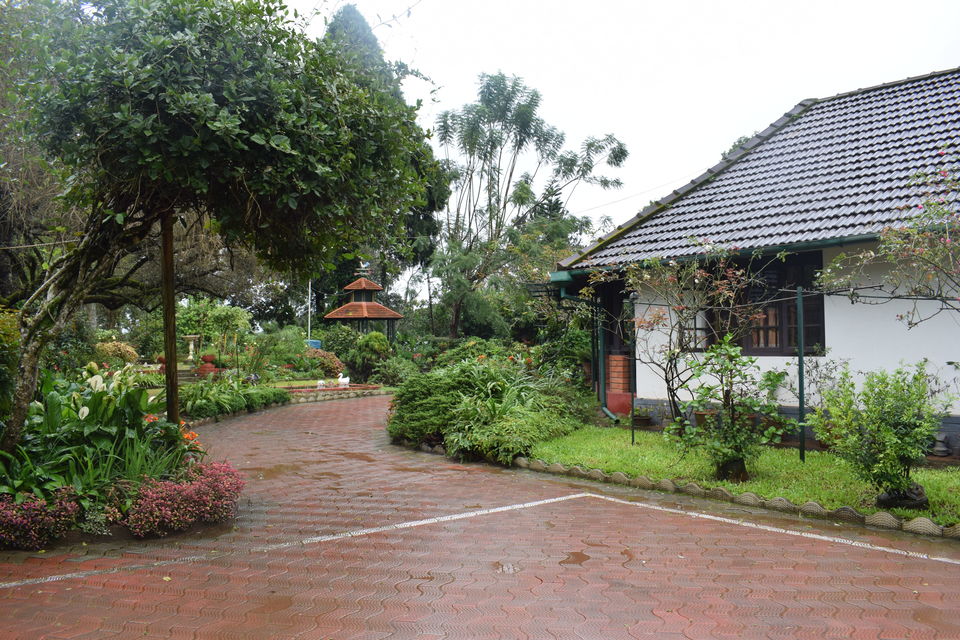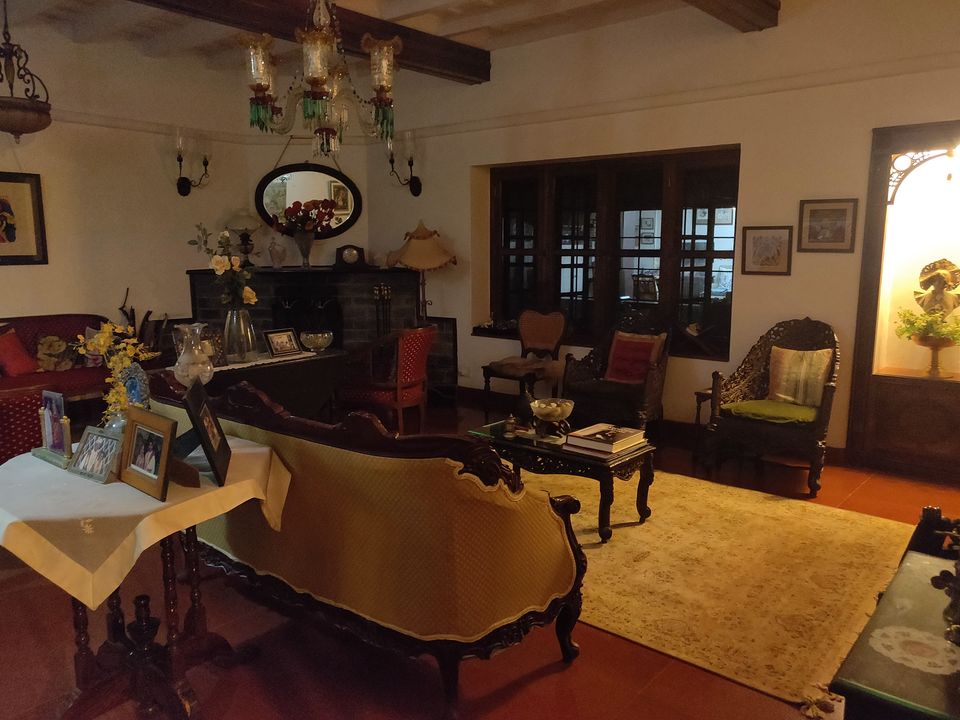 Day 2
The next day was planned for Dubare Elephant Camp, here you can get involved in the grooming of the elephants and get involved in various activities like boating, river rafting and bird watching. But due to incessant rains we couldn't do much as the place was closed.
We went for Coffee Plantation Walk with our delightful host and we could see firsthand the lifecycle of coffee plants and how the acres and acres of plantations are attended by estate owners. It was an amazing experience and anyone visiting Coorg should definitely opt for an estate walk.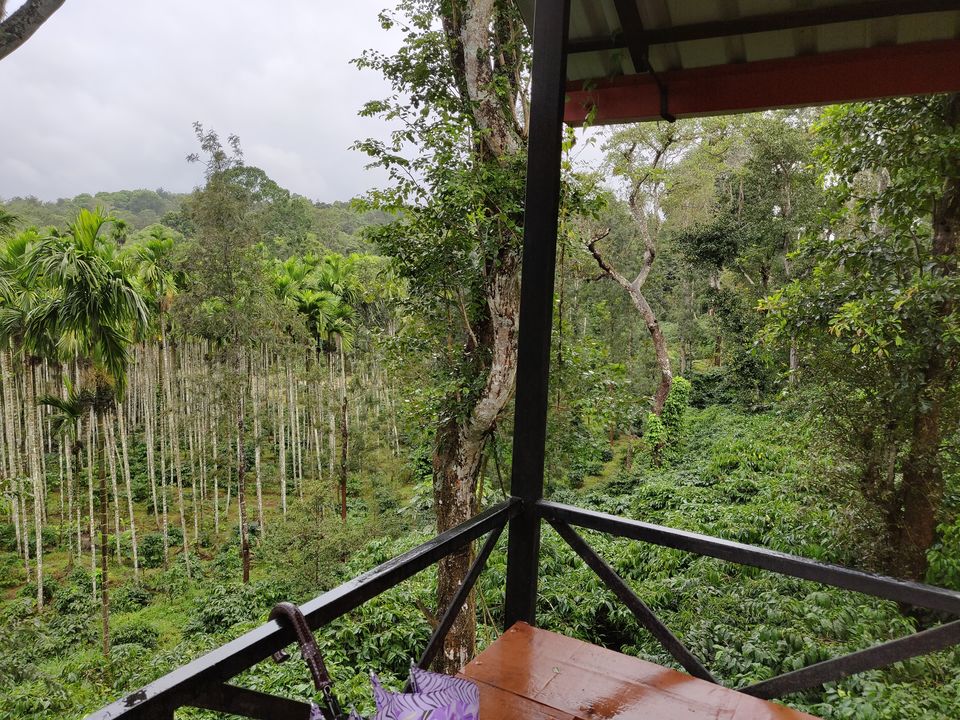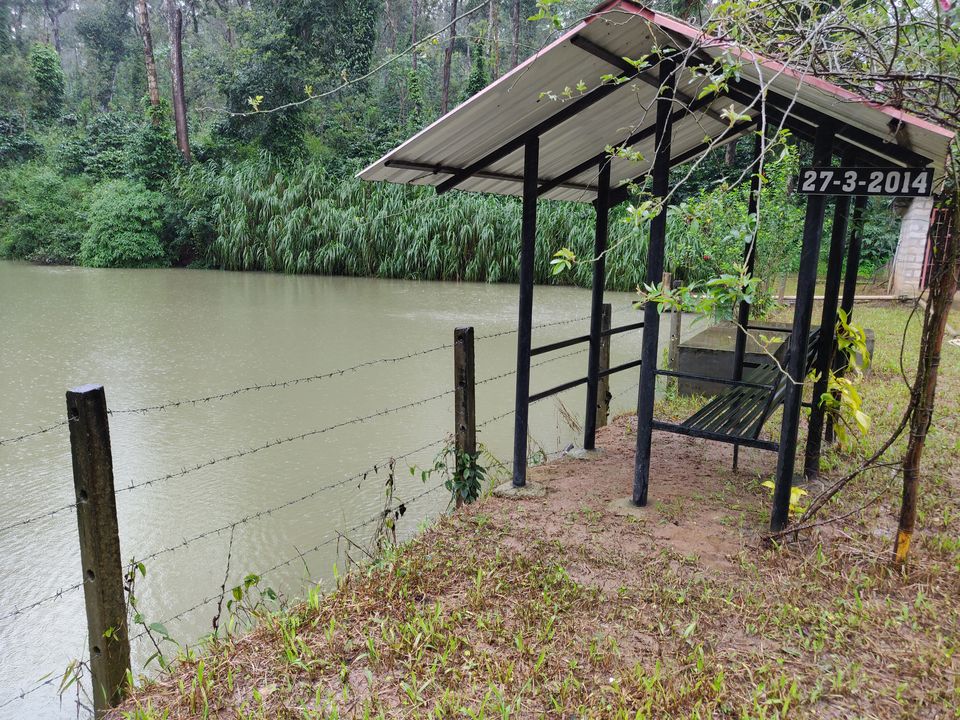 Day 3
After another sumptuous breakfast, we headed for Bangalore via Nagarhole Wildlife sanctuary. The drive from School Thota to Virajpet, Gonikoppal , Polibetta was scenic and we ended up stopping our car at every second to capture and soak in the beauty of Western Ghats.
While returning , we stopped at a tiny place recommended by our hosts in Siddapura - The Coorg Spice house to pick up coffee, famous organic honey and spices. (Do not miss to do some shopping!).
The Nagarhole national park has variety of safaris on offer and you can opt for the one which suits your budget. Driving through the forest when it was eerily calm and you can hear the minutest of sounds of the forest.
There are many places which we couldn't cover on this trip to Coorg due to the inclement weather and paucity of time. But I intend to cover the rest of the hidden gems of Kodagu and get lost in the slow pace of the town so serene and beautiful.
For any information on the homestay, feel free to comment below :)
Frequent searches leading to this page:-
bangalore mysore ooty coorg tour package price, coorg tour cost, coorg tour package, coorg tour packages, coorg tour plan, coorg tourism packages, places to visit in coorg in june, jungle home stay in coorg, hotels in coorg goibibo, coorg trip in june