Back in February, I visited Mysore with my Family. As I have already been to Mysore before also my dad back in 80's or 90's, I just wanted my Mom and Sister to visit there. And believe me we haven't went on a trip together in past 10 Years and suddenly one fine day I decided to make this happen.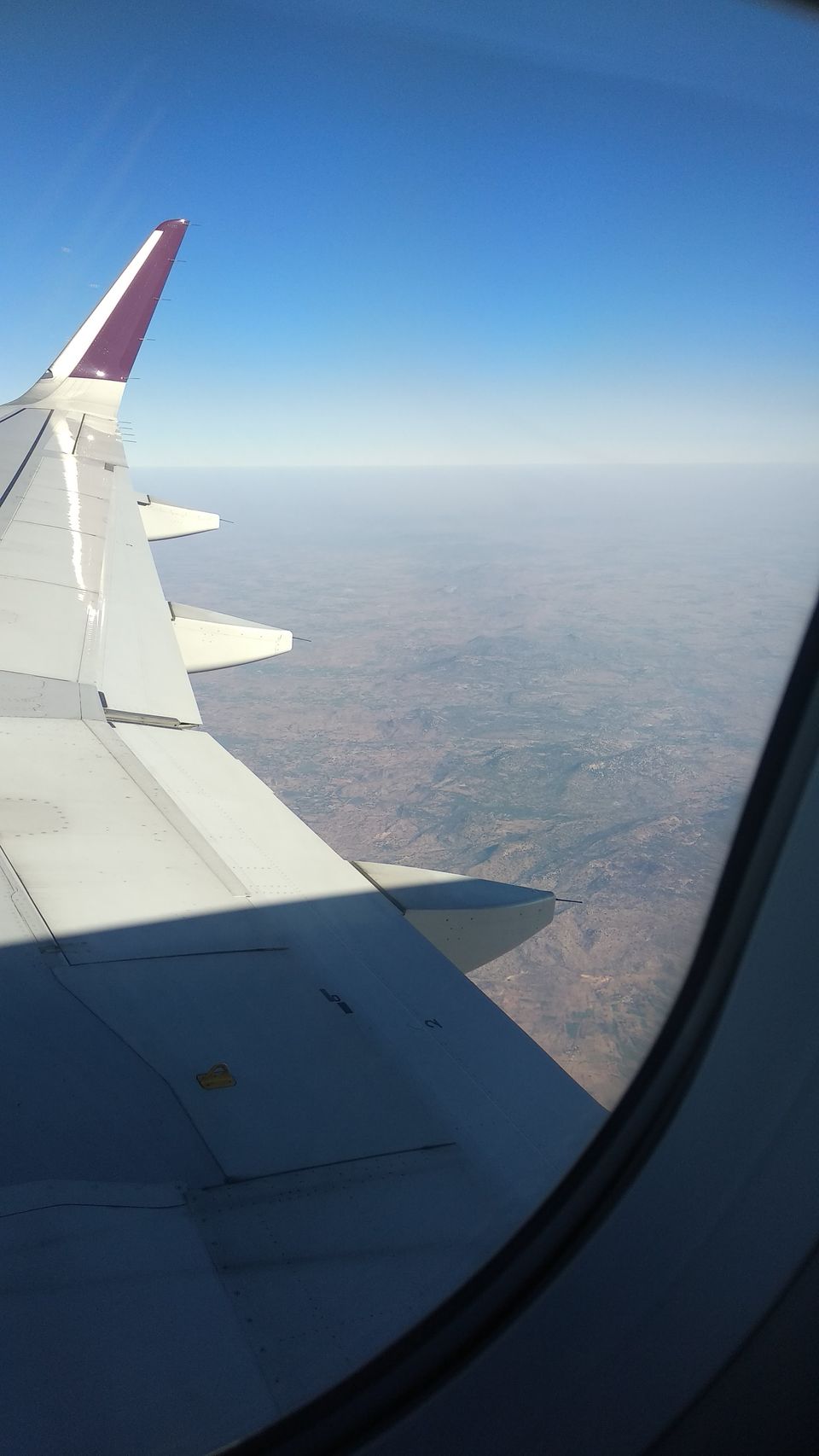 2nd February, Flight at 8 from Indira Gandhi International Airport. On time, we boarded the flight. I chose the best airline which I prefer all the time and if you have seen my review on my first flight experience then you have guessed it right it's Vistara Airline. Go read if you haven't yet.
Reached Bengaluru Airport (Kempegowda International Airport) in 2.5 Hours without any hassle. Took a cab to Bangalore Railway Station which is near to Kempegowda Bus Station. It takes around 45 minutes to 1 hour to reach to the station.
Anyone who wanted to go to Mysore, there are three ways we can go there. One is directly from Airport to Mysore there is Bus named 'Fly Bus' which takes 4 hours directly to reach Mysore.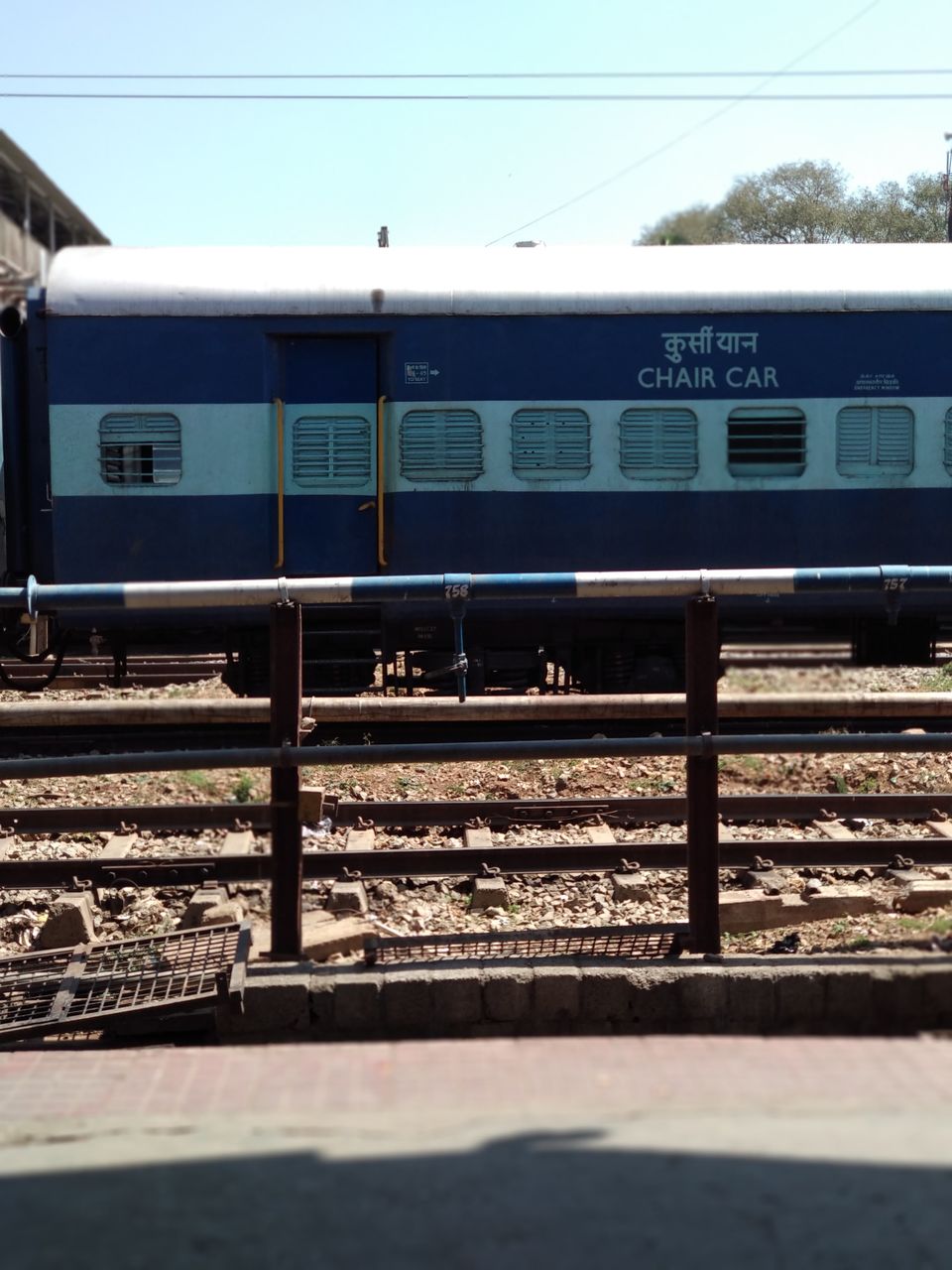 The second way is via Train, from Airport to Railway Station there are City Buses specially for Airport Service from various parts of the city. These buses are air conditioned and charge around 234 Indian Rupees which is good if you are alone. Otherwise if you are in group of four or more better do Cab, that will be cheaper.
Bangalore to Mysore via Train takes around 3 hours depending upon the train and schedule.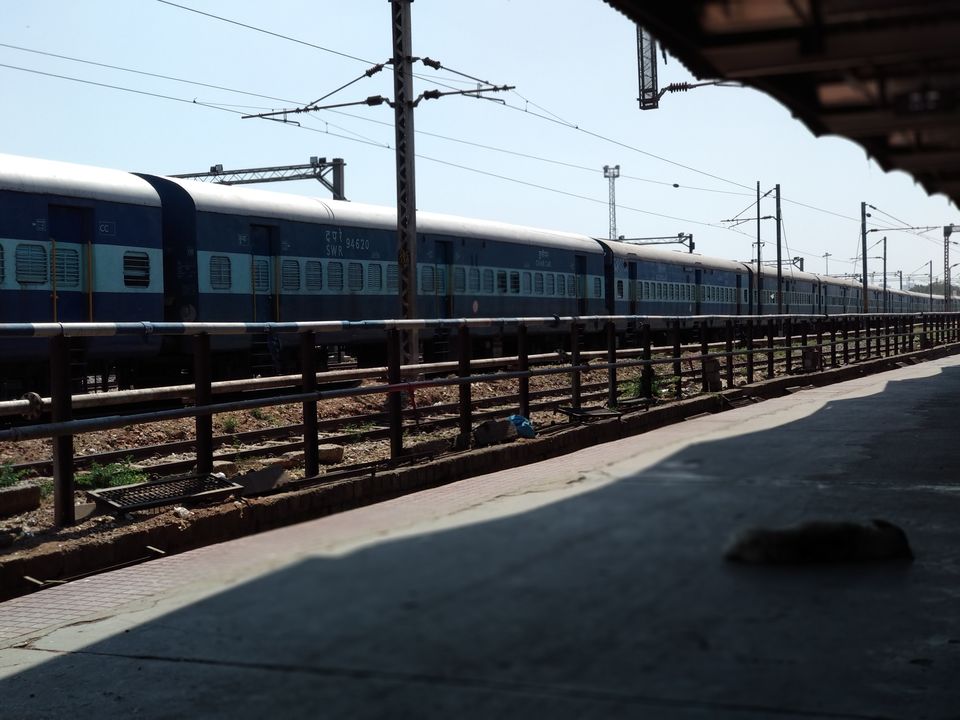 And third way is via Bus which is cheaper and takes same time as Train but buses to Mysore are available from Satellite Bus Station which is again a few KMS away from Railway Station.
You can book unreserved tickets from the station or you can book reserved tickets online before or get it on station as well based on availability.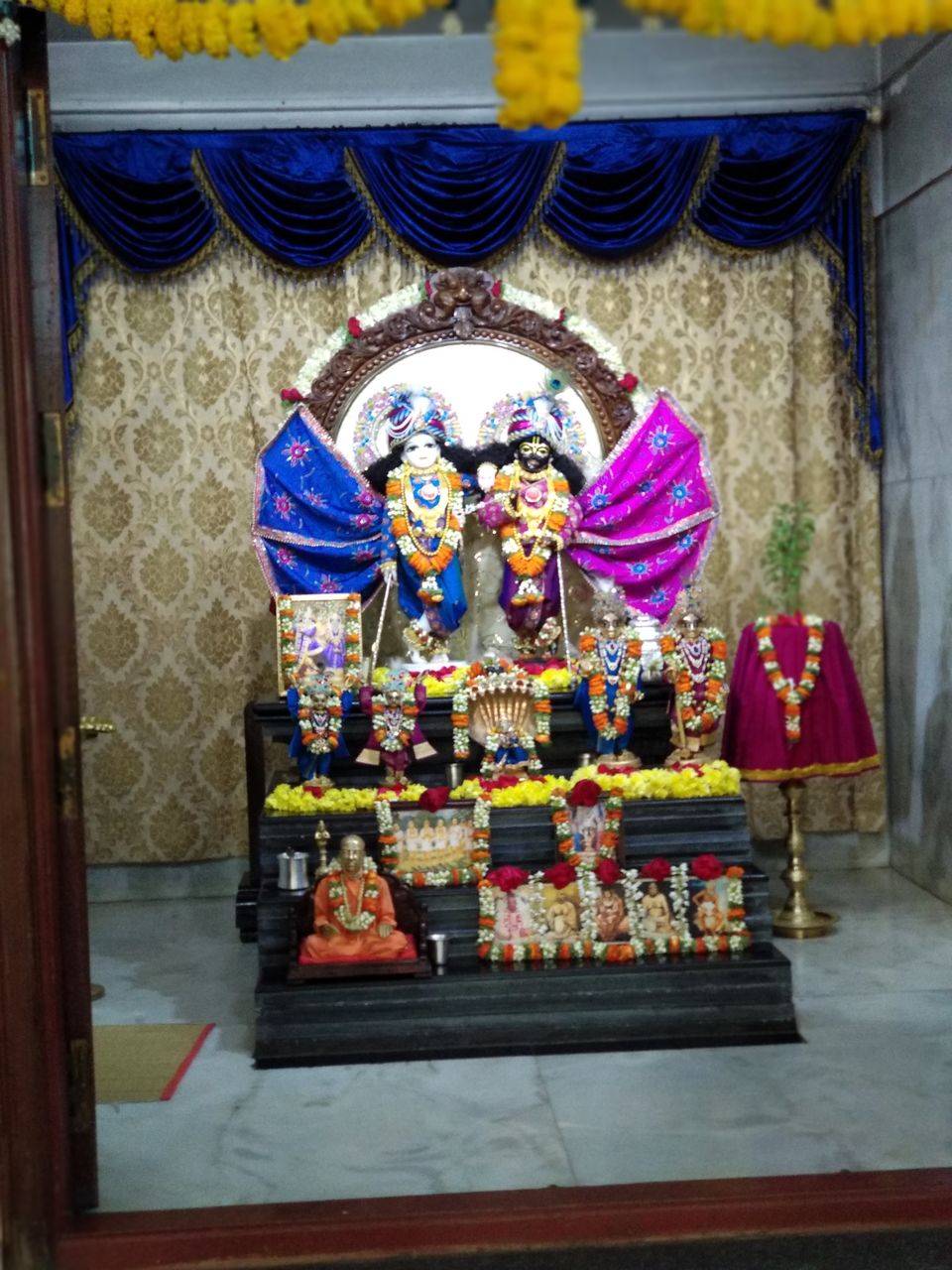 Reaching Mysore after a 3 hours long journey will make you feel tired but may be that's the best thing about Mysore, all that tiredness will be gone as you start to feel the good vibes of this city, its clean, the cool breeze and total peace here, not so much crowd and traffic, life's just simple & smooth. We had tea there at station and took cab to our guest house. Our Stay was at Iskcon Guest House as my father is member of Iskcon Community since a long time. As most of them doesn't know Iskcon Community has Guest Houses in most of the cities. The room was good and perfect for family of four.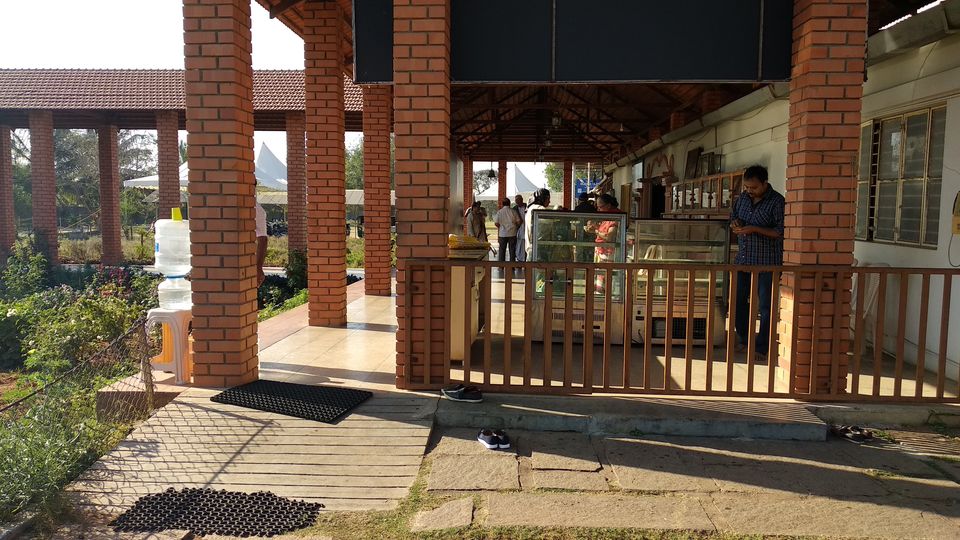 Rested for few hours, went out to eat in the evening as I wanted to take them to one place where most of the people comes to eat, at Vijaynagar Watertank Area Stalls. You get varieties of food there basically street food, anything from South Indian was obvious to Chinese. And the good fragrance of food just pulls you stall to stall. Had a good time spending there in an open area is just so amazing.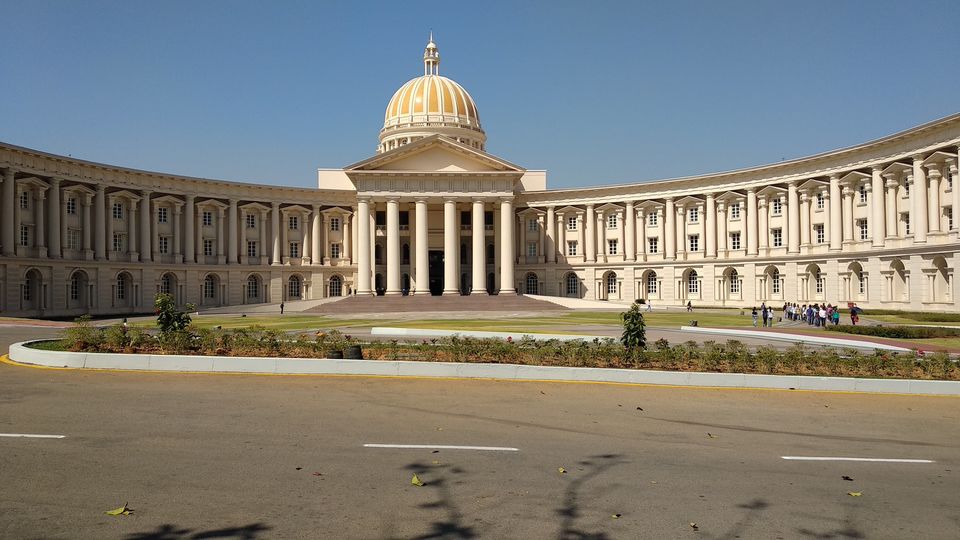 Next morning was the day when the reason I planned this trip and brought my Family to Mysore was going to accomplish. I was working in Infosys that time and as you search the internet you will see the company has a biggest and beautiful training campus in Mysore. Rest you can read on internet or I will share experience about this in other posts.
Woke up and got ready, did prayer at temple. Weather was sunny and mild breeze was there, our cab came and we went directly to my Office to see the whole big campus. Reached there at 10:30 AM, we had breakfast inside and after that I showed them everything and tell each and every story associated with those things and places. After about 3 hours of walking we had lunch and came out.
Next destination was Brindavan Gardens which was a bad decision, I will tell you why. So, left around 2 PM and reached there at 3 PM. Brindavan Gardens is famous for lighting and musical fountain which happens in the evening at around 7 PM and looks so beautiful to see the whole garden lit up and unfortunately it was afternoon we were so early that we just saw the Dam there and clicked pictures in the garden. You can also try boating. We decided not to wait for 3 hours and going further to Mysore Market as we don't have time.
Mysore has been the tourist place since long time and first place when people think of in Mysore is Mysore Palace and so was our destination for the 3rd Day. Left in Afternoon, visited Mysore Palace which is just near to Mysore Market, you can walk about 10 minutes. Mysore Palace is just one word I can say, The Royalty. A ticket of Rs 40 pp is applicable. You will see old doors, windows, the walls with carves old people, king and queen, horses, wars and other stories of old decades. There are certain old things as show cases which you can see on the way inside. Old canon are still standing in front and many more are there. As we came out we did horse riding till Karanataka States Emporium, I suggest unless you want to shop for silk sarees and original mysore products like soap, perfumes, chandan etc. which you can get in Market also at cheaper rate, then only visit there otherwise don't go. Horse Riding owners and other auto rikshaw driver takes there because they get commission from these shops, that's not a issue but its nothing but time wasting.
The sun was setting and we immediately took a bus to Chamundeshwari Temple which is on the top of Chamundi Hill 13 kms from city of Mysore. Went inside the temple, prayed and came out. The place is on the top and with cold weather, there are options of various Pakoda's and tea stall, feeling for coming here always makes so free. It was almost dark and around 6:30 PM we took bus and started coming down to city. Note there are timings of buses in Mysore from everywhere. While coming down you will see the whole Mysore City lit up with lights all around city. The Best thing is as soon as it will be 7 you will see Mysore Palace in lights all around.
We were in bus circling around the Palace and it was so beautiful watching and taking pictures. I mean if you have spare time then you can go inside and take clear picture from front of the palace.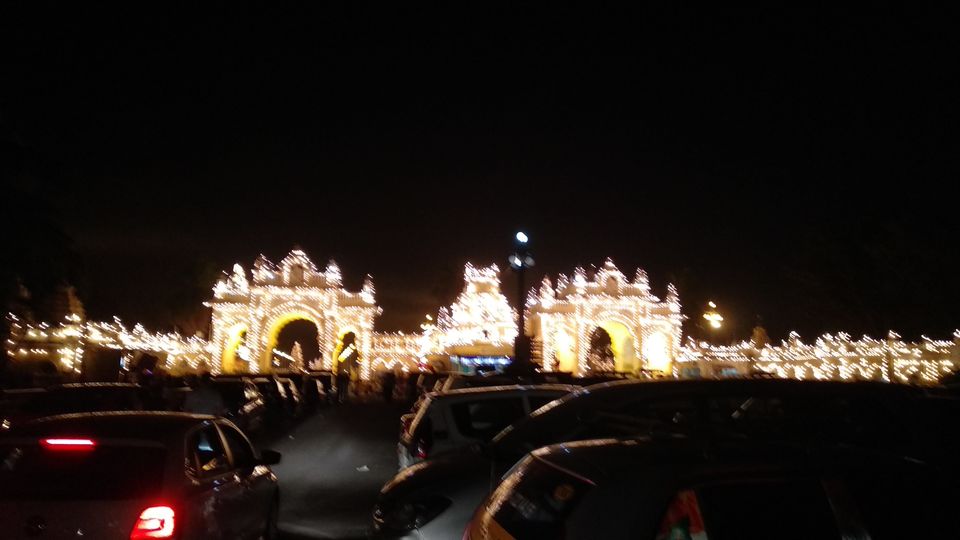 Anyways, we were done for the day and for our trip almost. Next day was our train to Bangalore as we were heading back to Delhi. So our last destination we decided to go was to Bangalore Iskcon Temple, we were having spare time as our flight was at night.
So, finally following up to our flight and reaching Delhi on time, we completed our south India Itinerary in a fantastic way and already missing being in such a lovely City of Karnataka, Mysore.
These trips makes a family more stronger. For me Travelling is like opening up to new places, people, food and culture and brings inner you to open up. TRAVEL is not just a word where on can just escape from being from hectic schedule, its something when you keep thinking and planning about something new everyday. Travel should be in your veins travelling from brain to your body parts that keeps them alive all the time. So, LIVE LOVE TRAVEL :D
Do check out my Social Media Handle Below
Also, Do check out my YouTube Channel by clicking on the video below and subscribe for support.