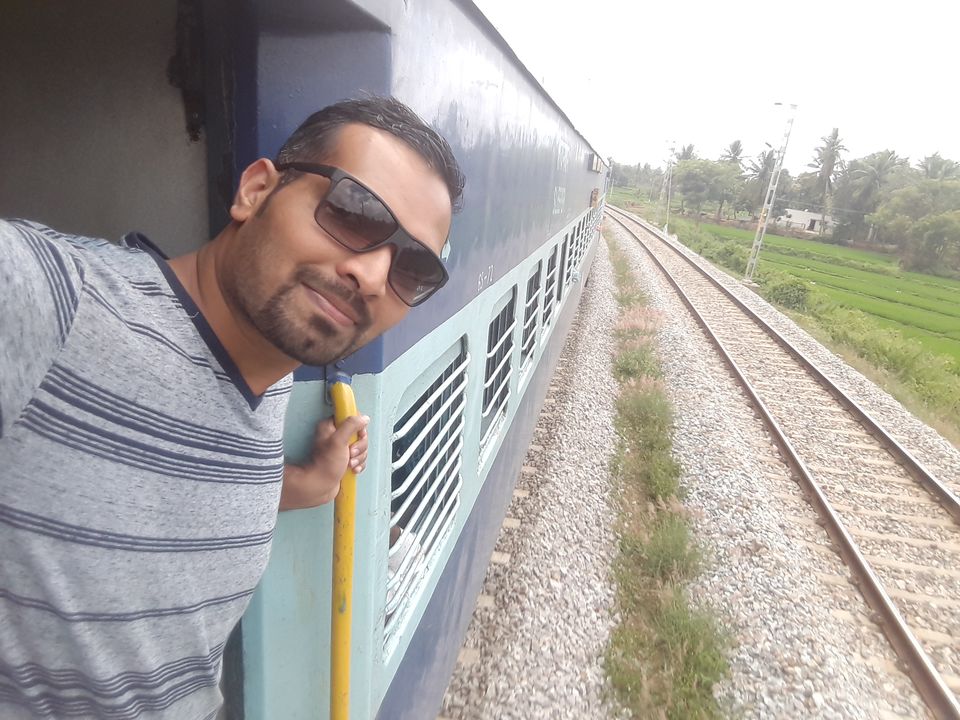 Chamundi Hill
An Hour drive in AC Bus (Take Route no 201 from Mysore satellite city bus stand) , was just beautiful indeed, as we go through the hill, we could see the beautiful city view below, the scenery was breathtaking . As we arrive the Chamundeshwari Temple. We can seethe statue of Mahishasura with a sword in his right hand and cobra in the left is definitely worth clicking a picture. During the darshan it gets really crowded(especially Saturday and Sunday), however, when i arrived it was not a big ques,I went inside the temple within half an hour and completed Lord chamundeshwari Darshan and came out side of temple. Then i went to see Nandi Statue, which is about 15ft tall.We have to walk down 1000 steps to reach the Nandi Statue .For me, it took a bit easy way out and walked downhill those 1000 stairs. Nandi Statue is beautiful and worth visiting .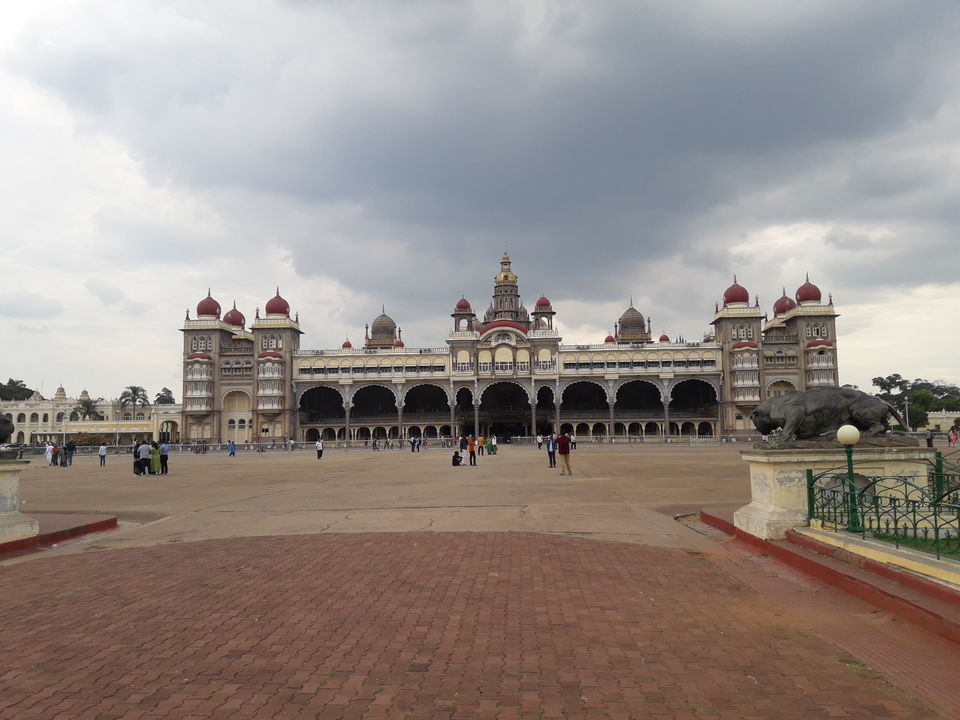 St. Philomena Church
Once I finished my Lunch in Hanumanthu Biriyani(Rathna Simha Street 3rd Ln, Mandi Mohalla, Mysore)Hotel hanumanthu is famous for Non Vegetarian hotel in Mysore. Hotel hanumanthu is a legendary place for biriyani, Chicken Palav and Mutton Palav Located in Mysore .Please try to visit this hotel and have the taste of food (You will really like the taste ).Then i moved to Saint Philomena Church .
St. Philomena's Cathedralis a Catholic church that is the cathedral of the Diocese of Mysore, India. The full name is the Cathedral of St. Joseph and St. Philomena. It is also known as St. Joseph's Cathedral. It was constructed in 1936 using a Neo Gothic style and its architecture was inspired by the Cologne Cathedral in Germany.This is one of the tallest churches in Asia.Its worth place to visit and witness the grand architecture of the church.
It was evening time ,I booked a private car and travelled towards KRS Dam Which is situated 20 km away from Mysore,Roads are in very good condition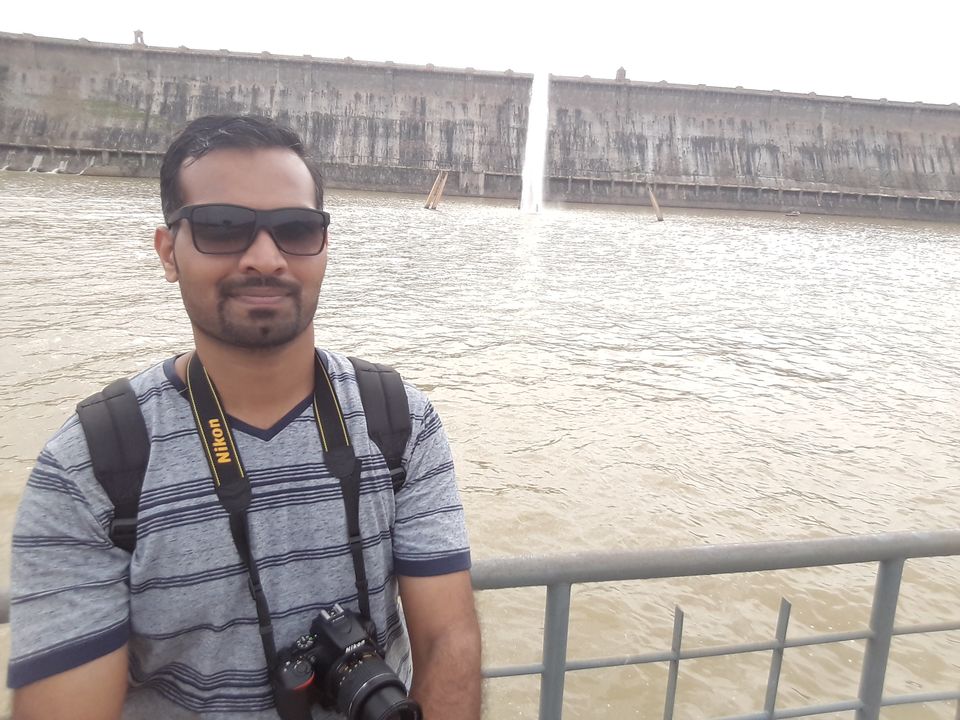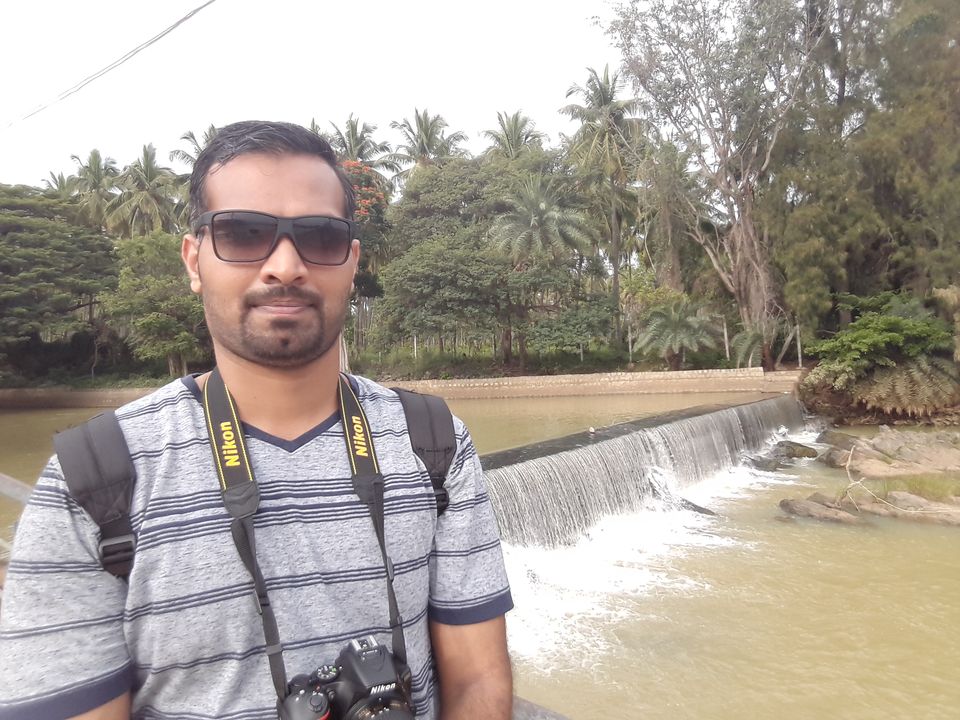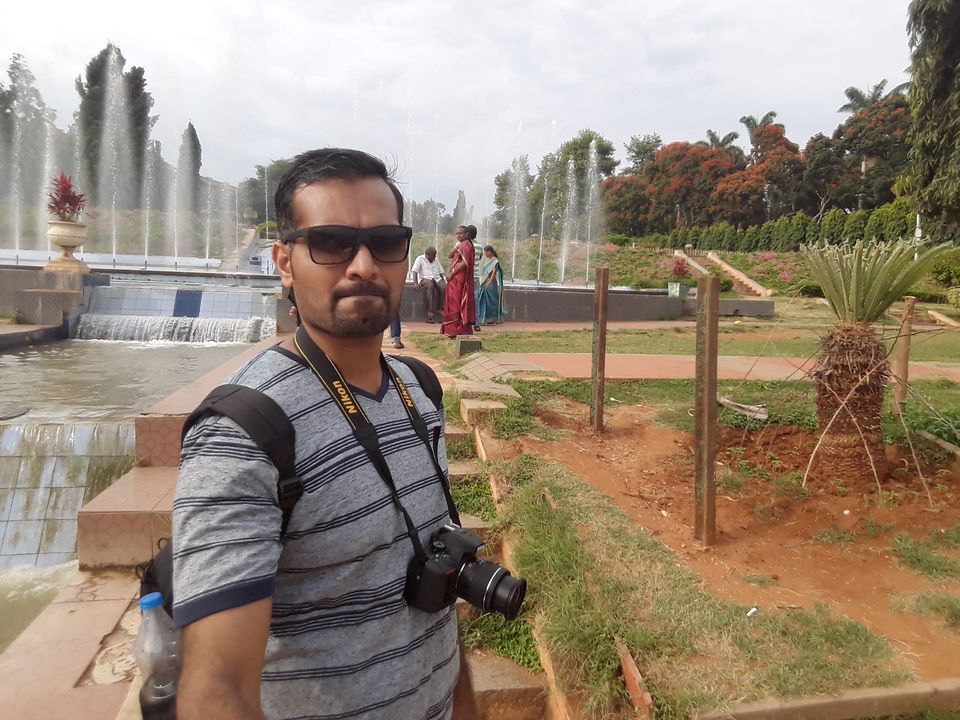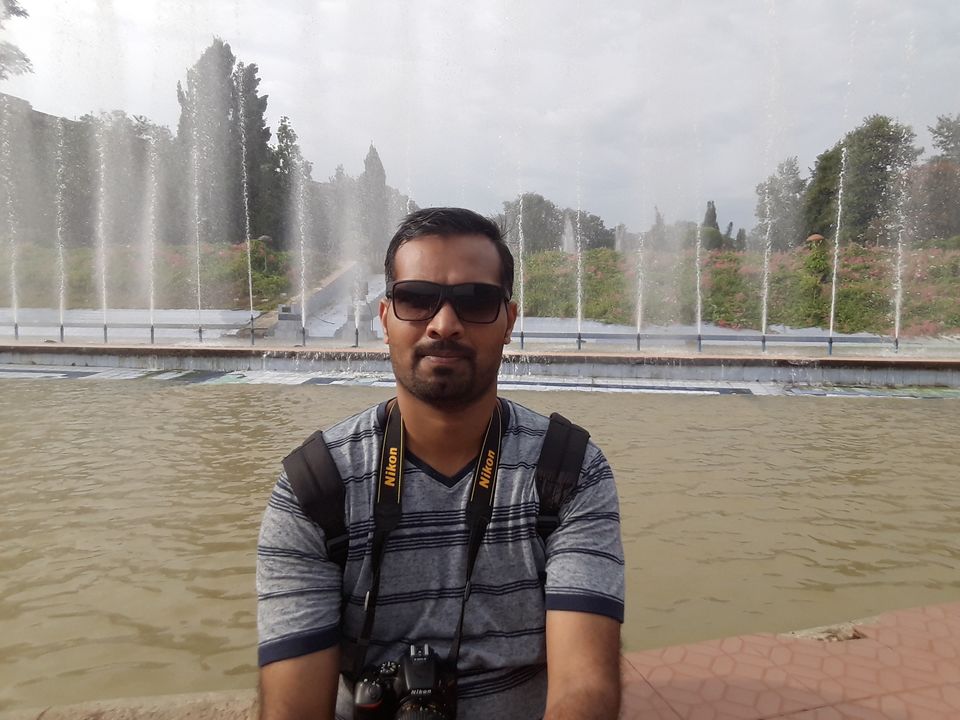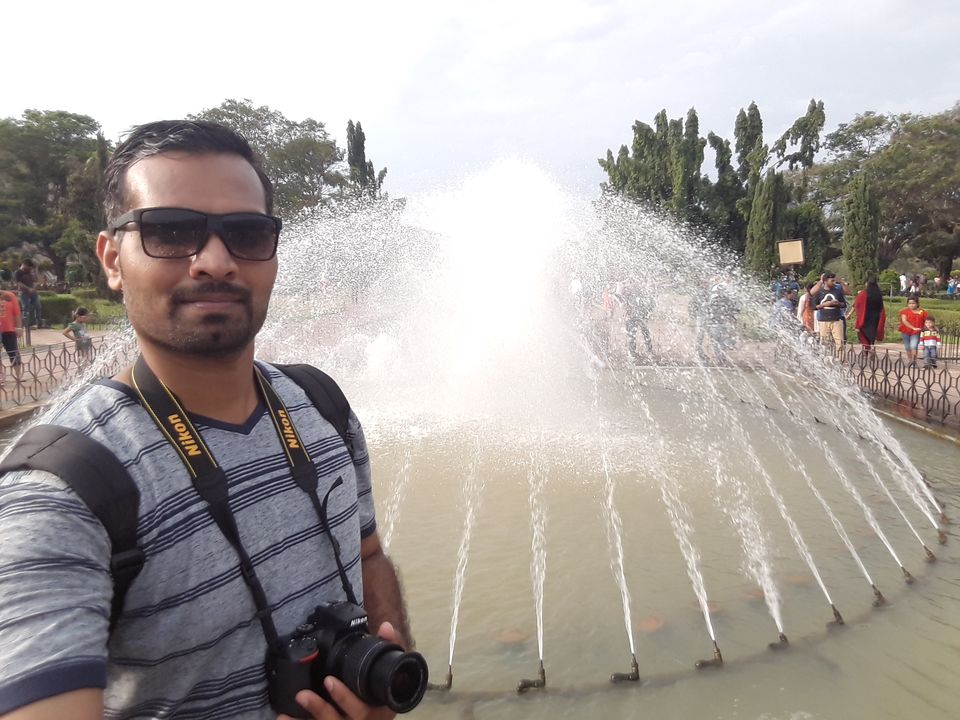 Krishna Raja Sagara, also popularly known as KRS, is a lake and the dam that creates it. They are close to the settlement of Krishnarajasagara in the Indian State of Karnataka. The gravity dam made of surki mortar is below the confluence of river Kaveri with its tributaries Hemavati and Lakshmana Tirtha, in the district of Mandya .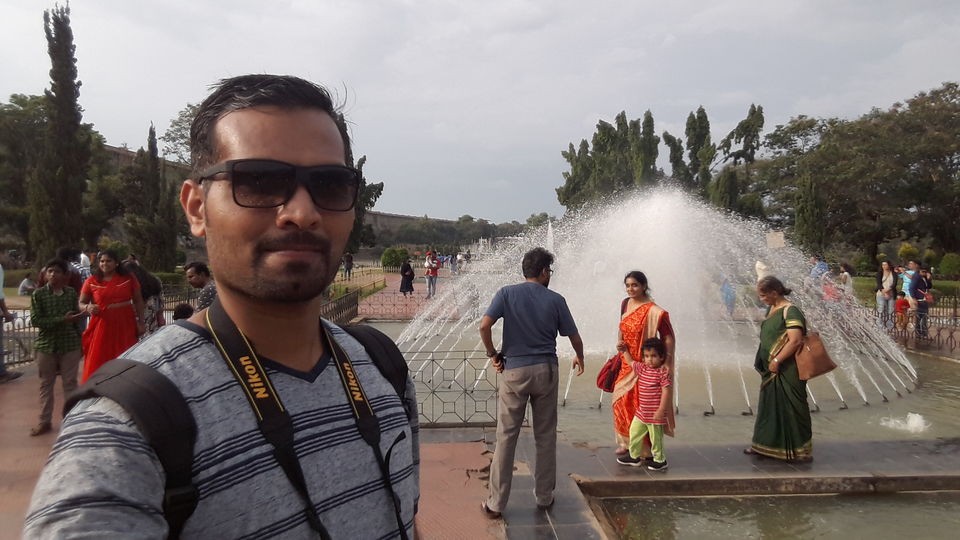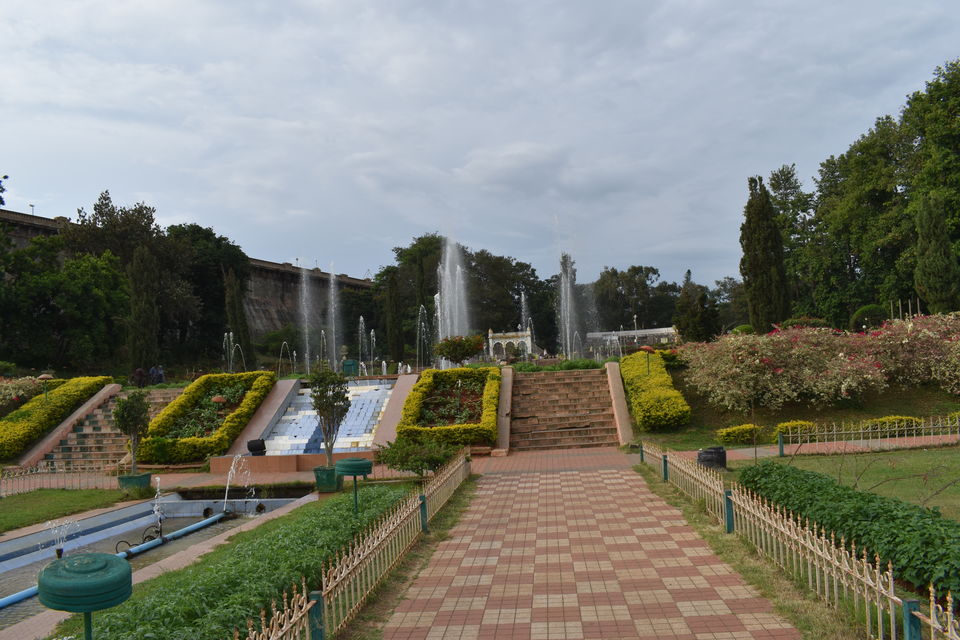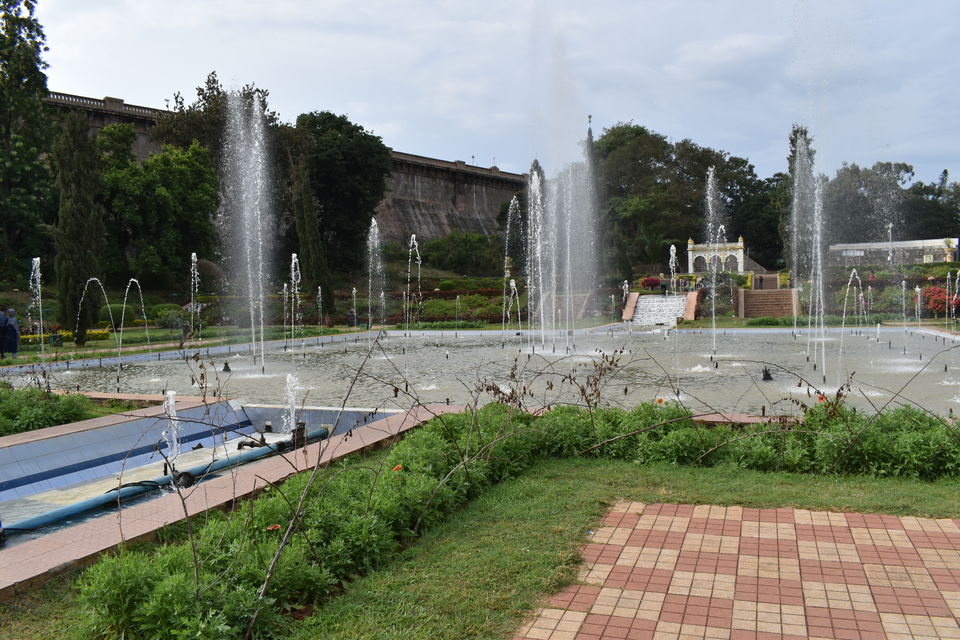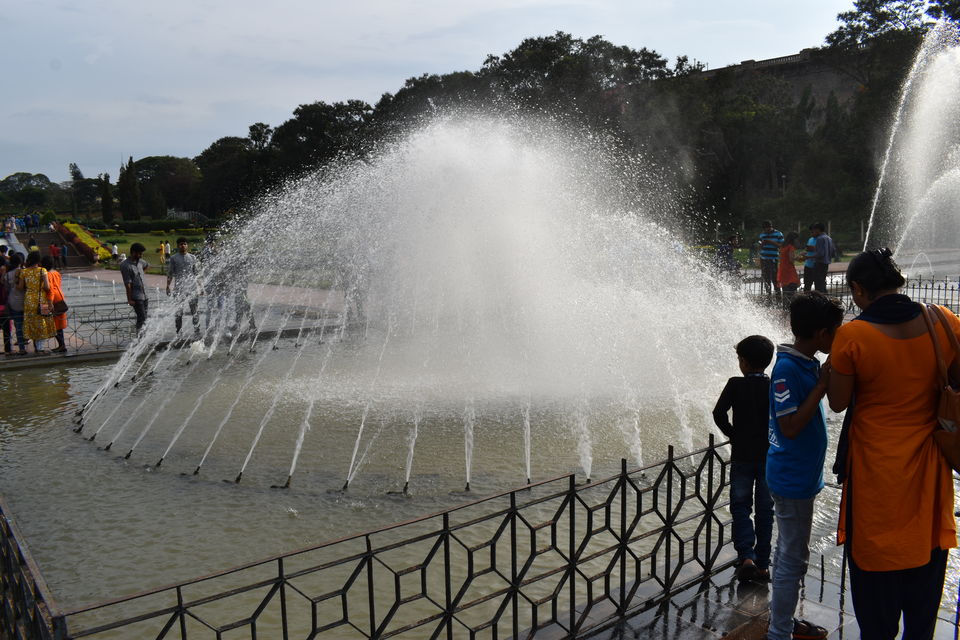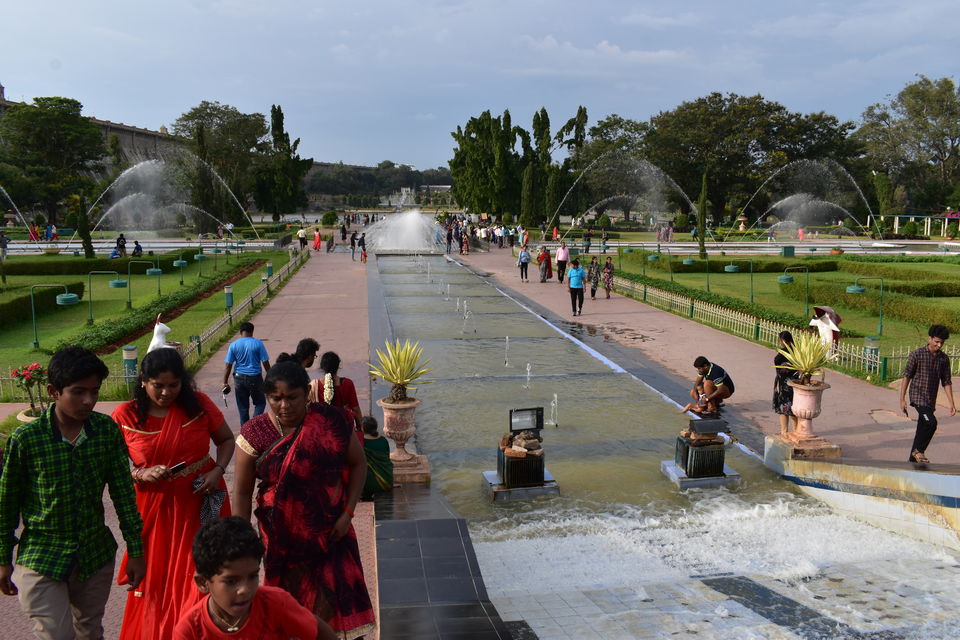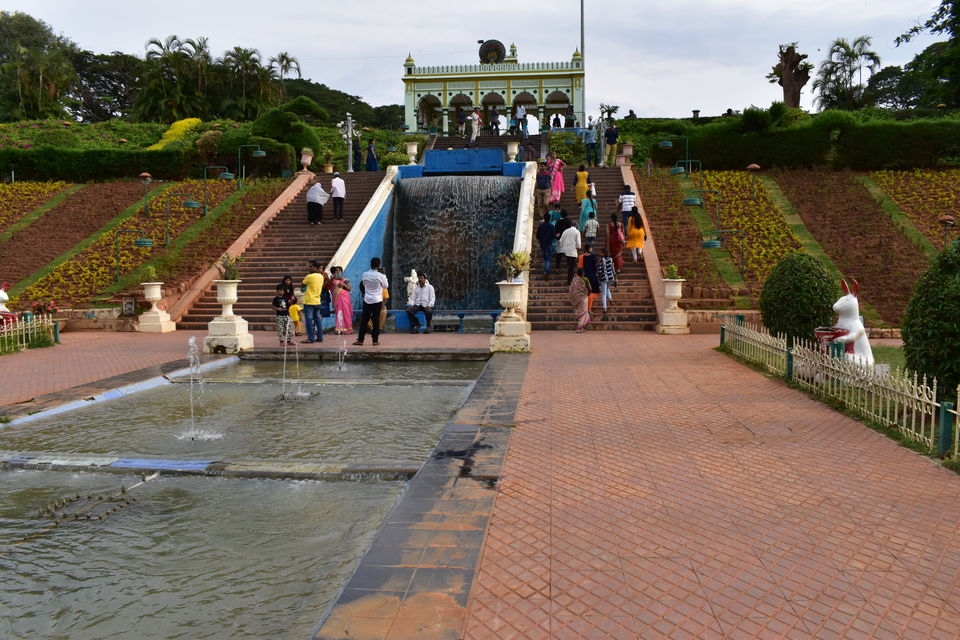 Mysore Palace
Once i boarded return bus from chamundi hills to Mysore city bus stand (Same 201 Bus goes to Mysore CBS)I got down at Mysore Palace and Took entrance ticket and made my way to the famous Mysore Palace, also the crown jewel of Karnataka. This is the star attraction of Mysore tour. The grandeur of this palace is just breathtaking. Photography is once again strictly not allowed inside the palace.We can take photos from outside of palace . It is such a marvel once you step inside, a grand edifice filled with luxury, as you stroll inside it is just impressive all around. the walls echo a story, and transports you to another era. The tall pillars painted in turquoise, the grand wedding hall three-stories high, the golden throne, chairs of crystal and silver, an unbelievable work of tusks inlaid into wooden doors, gilded decorations in the private Durbar hall(ceremonial meeting halls of the royal ), the grand pillars and marble floors of the public court, an array of canons in the courtyard, exquisite paintings of Dasara procession make up only a small part of the majestic palace. It is highly recommended to travel here over the weekends as the palace is lit up from Evening time and night view of place is very beautiful .
Brindavan Garden
The Brindavan Gardens is a garden located in the Mandya District of the Indian State of Karnataka. It lies adjoining the Krishnarajasagara dam which is built across the river Kaveri. The work on laying out this garden was started in the year 1927 and completed in 1932. Visited by close to 2 million tourists per year, the garden is one of the major attractions of Srirangapatna.The garden is maintained by the Cauvery Niravari Nigama (Cauvery Irrigation Department), a Government of Karnataka enterprise.The garden is open to the public and an entry-fee is charged. The garden also has topiary works (sculptures of animals created by clipping shrubs), pergolas (shaded passageway covered by creepers) and gazebos.The main attraction of the park is the musical fountain in which bursts of water are synchronised to the music of songs. There is also a lake within the garden with boating facilities available for visitors.
So with this i decided my lovely day trip much come to a close as it was time for sunset. Overall, it was a good experience . Brindavan Botanical Gardens is also a must and have a good journey to Mysore.
Frequent Searches Leading To This Page:-
max shopping in mysore, metro shopping mall in mysore, mysore silk sarees shopping in mysore, shopping near mysore palace, shopping near mysore railway station, night shopping in mysore
Yesterday I was thinking to do first ever solo trip in my life ,So there were lot of places in mind to start with.So finally i choosed to go with Mysore ,which is having decent weather .barely 24 hours before the trip. And that was all the planning I did
Saturday Morning at 6 am boarded -16231/Mayiladuthurai - Mysuru (Thanjavur) Express (PT) from Bangalore and it took 2.50 hrs to reach Mysore around 8:30 am
Once i stepped out of Mysore railway station decided to eat breakfast along the way. Visited A2B which is near to railway station .Ordered idly and masala dosa downed with filter coffee and had it . idlys were nice and masala dosa was too tasty .