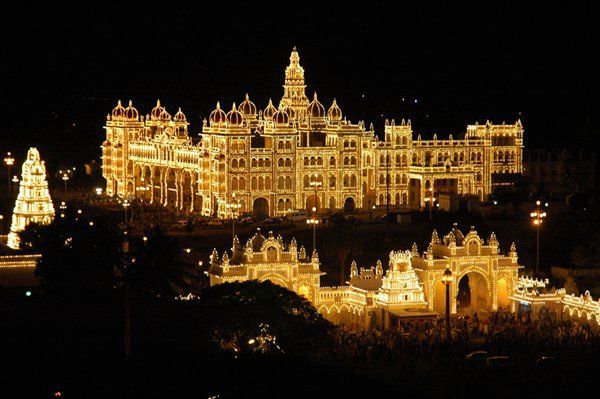 We started our trip from KSRTC bus on Friday night. We had just caught the bus to Mysore from Kempegowda bus stop.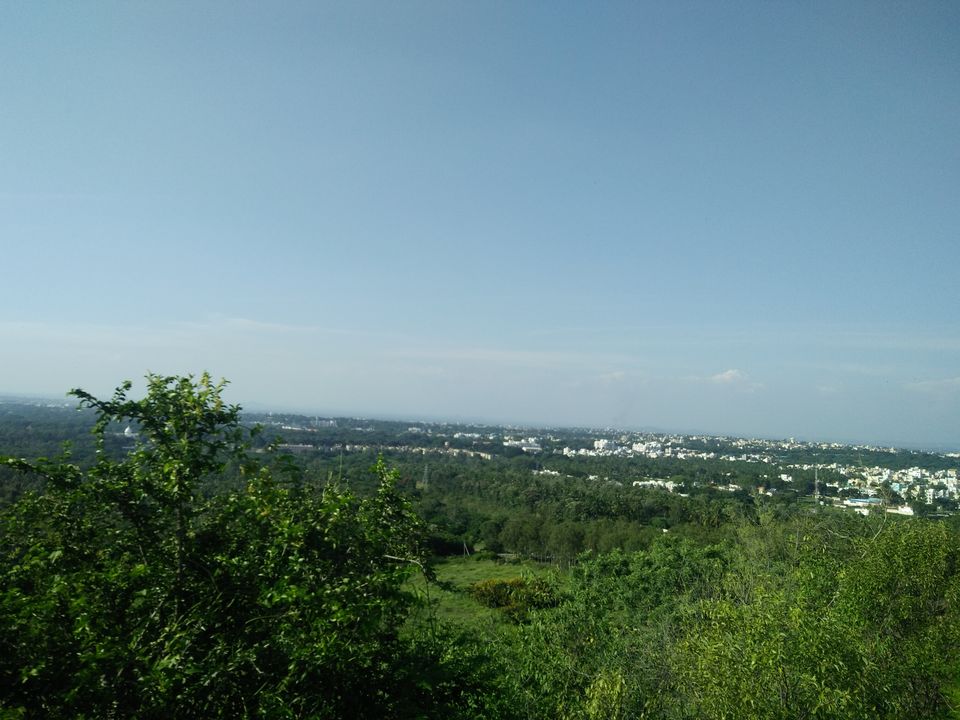 We hit to Mysore the next morning at 5 o'clock, from where we got a car book for the entire day, which we got worth 3000, as we were in group.

And we first went to Mysore palace, which has a different story in itself, where you will be able to connect with mythology.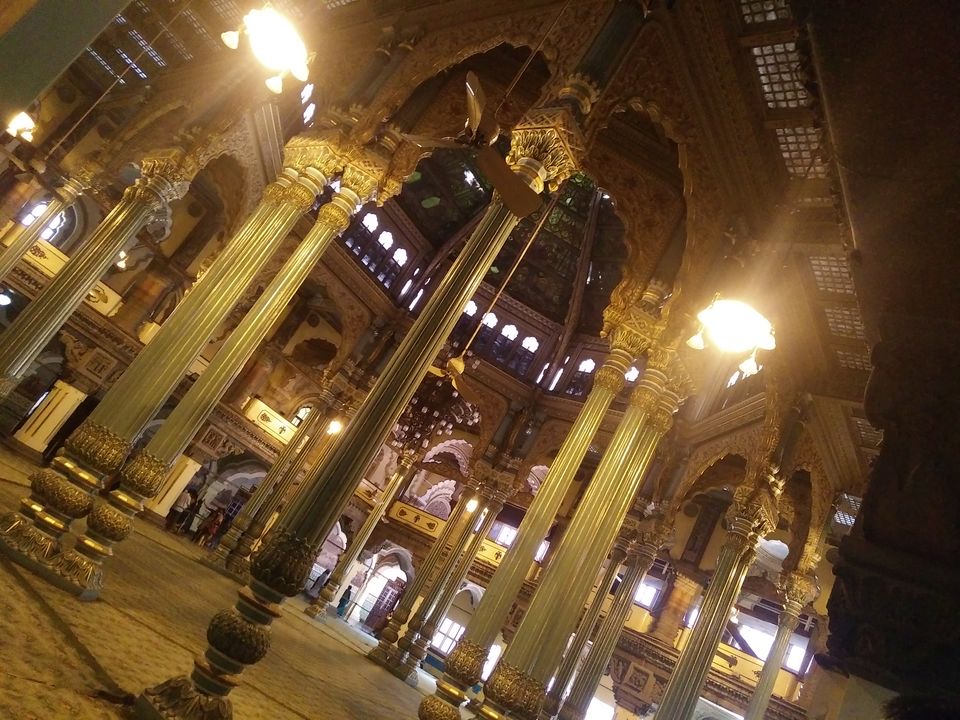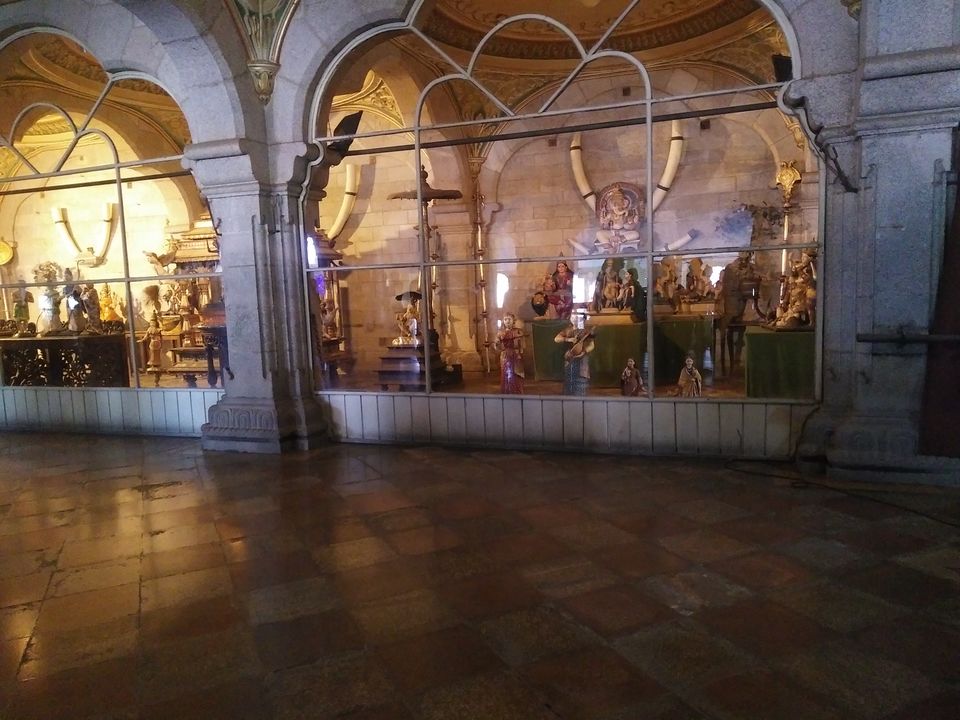 follow me on :- https://www.instagram.com/visit_sthaan/
Mysore Palace also known as Amba Vilas Palace located at the heart of Mysore city is the most prominent tourist destination of Mysore that attracts millions of visitors round the year.
After walking around the palace, we continue our journey to see the most famous Church of Mysore i.e St.Philomena's Church Mysore.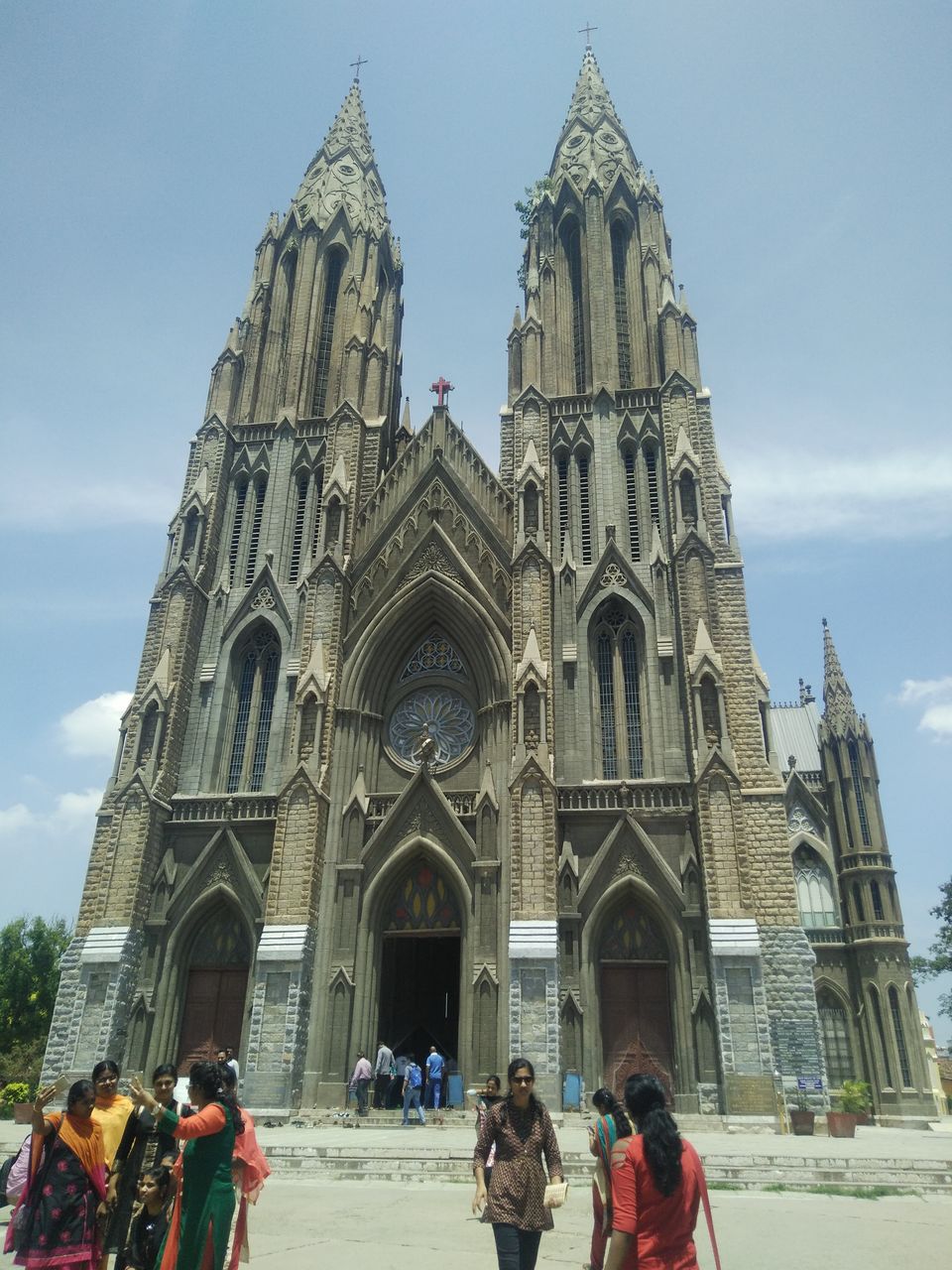 It is said that St. Philomena was the daughter of monarch of a small state in Greece. Monarch was childless, hence the couple prayed to God for a child. A year later, a daughter was born to them whom they named as Philomena. Since her childhood, Philomena displayed great devoutness for the God. When she was 13 years old, her father had taken her with him to Rome, where he had gone to seek help of Emperor Diocletian. Seeing Philomena, emperor, who was awestruck with her beauty, expressed his desire to marry her. However, Philomena, who was already a great disciple of the God, refused to marry the emperor. Unable to bear the rejection, emperor tortured her and gave orders to execute her.
You will not have pay anything for the entry fee as it is free entry, and timing for the church is all day from 5 am to 6 pm. So plan accordingly.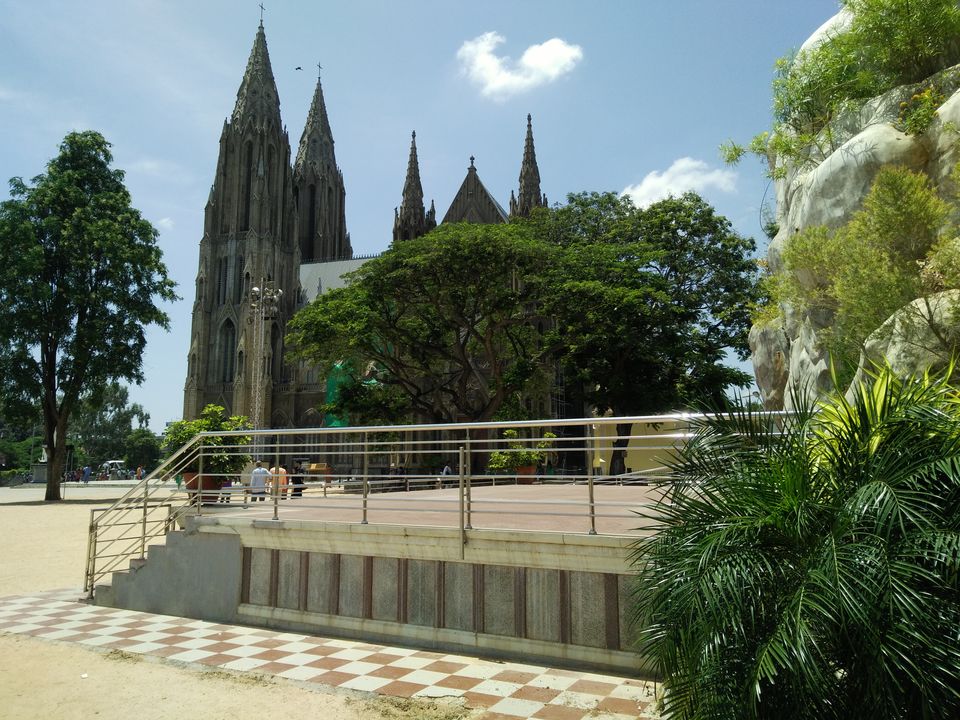 After walking around the church, we went to Chamundeshwari Temple / Chamundi Hills Mysore.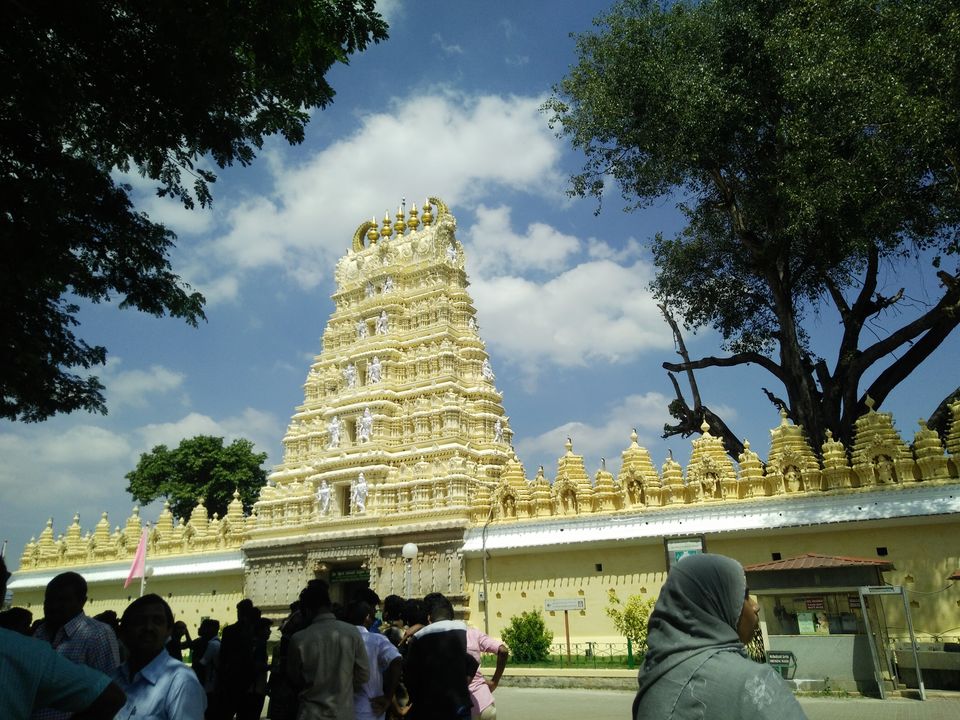 Located at the top of Chamundi Hills, Chamundeshwari temple is one of most prominent temples in Mysore. Dedicated to the Goddess Chamundeshwari (Chamundi), deity of the Mysore Royal Family and Mysore as well, this temple is about 1000 steps from the foot of the hill. The goddess is seated on a lion, killing the demon with her 'trishul'.
Timing for the temple:
The darshan and puja timings at Chamundeshwari Temple are 07.30 AM- 02.00 PM; 03.30 PM- 06.00 PM and 07.30 PM - 09.00 PM. For those who are interested in attending the pooja, visiting during these hours is ideal. The abhishekam timings are 6. 00 A.M to 7.30 AM in morning and 6.00 PM to 7.30 PM in evenings. On Friday it is from 5 AM to 6.30 AM. Every day, free meals are also organized for devotees from 12.30 PM to 2.30 PM.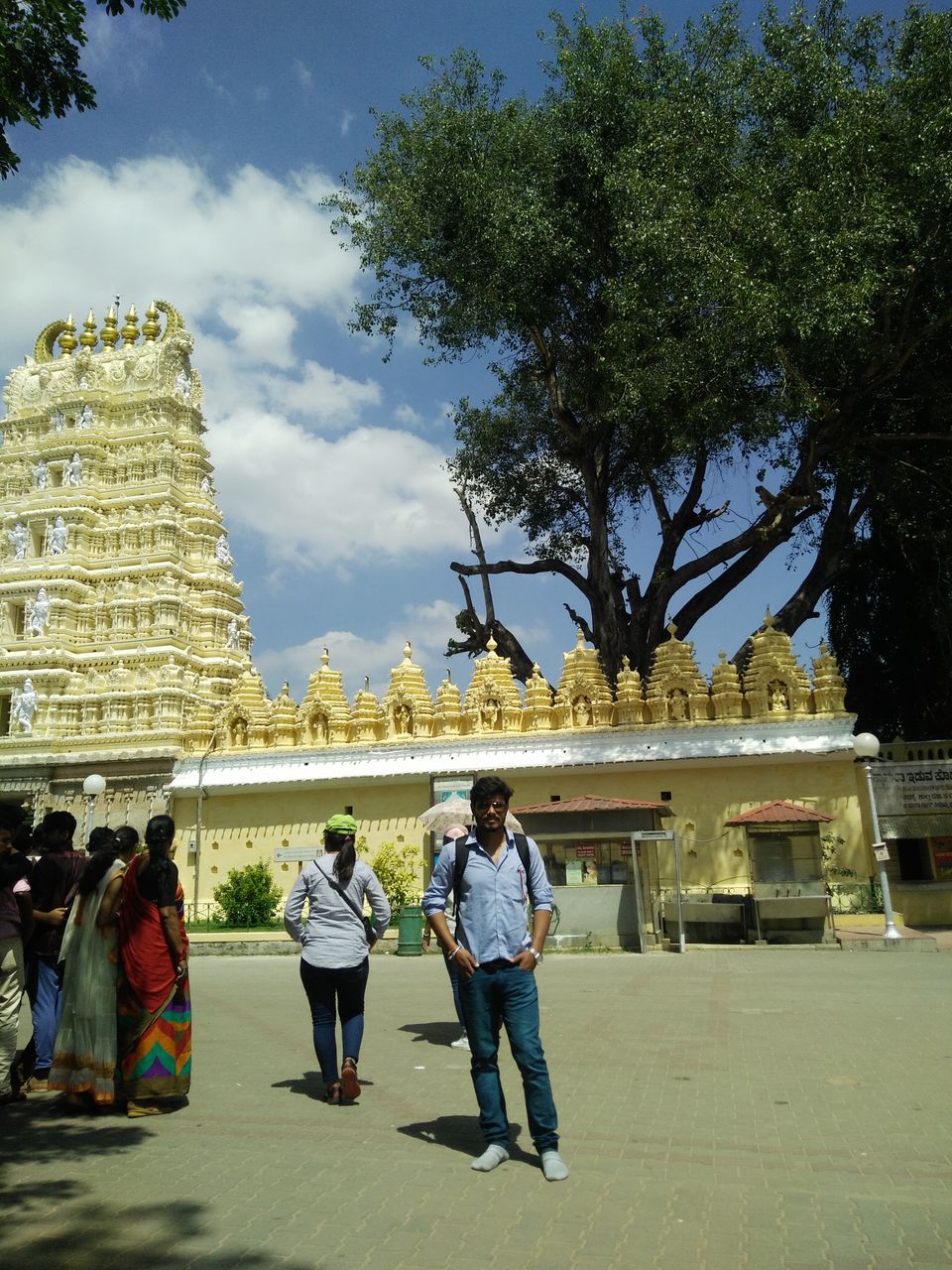 After that we went out to roam the Vrindavan garden.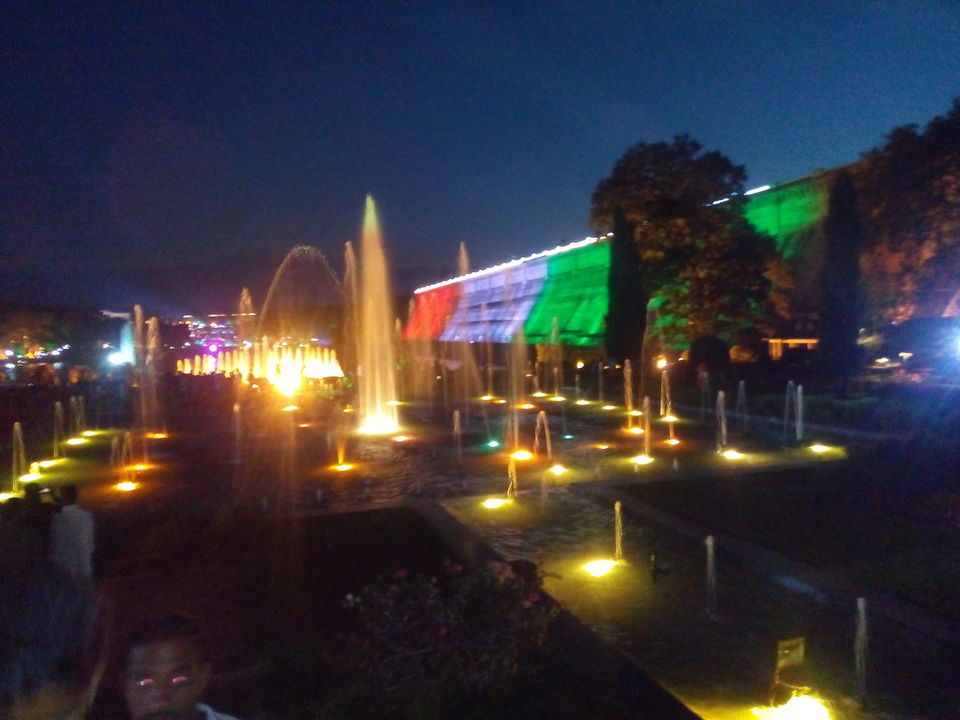 Brindavan Gardens of Mysore is undeniably one of the best terrace gardens in the world, especially famous for its symmetric design and illuminate terrace gardens. A must sightseeing place of a Mysore, Brindavan Garden mesmerizes everyone.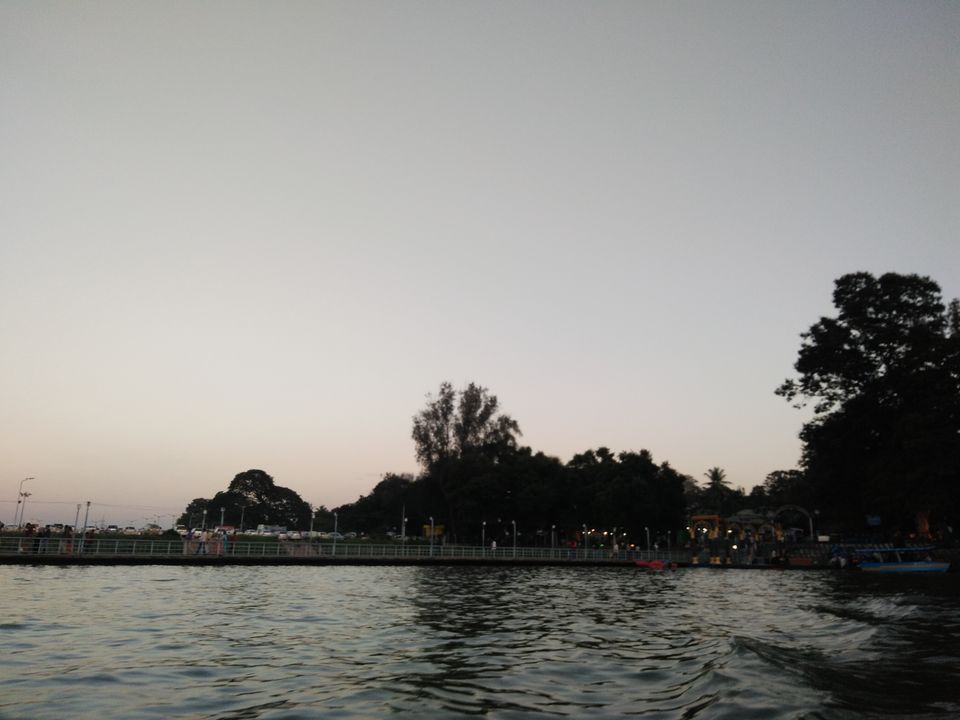 Entry fee for this garden is 15rs for adult and 5 rs for children. and timing for this garden is 6:30 am to 9 pm. Always leave this garden visit for the last place to visit in Mysore for the day, as you can enjoy the musical fountain and lightning which usually start from 7 pm only.
Evening lighting at Brindavan Garden on Monday, Tuesday, Wednesday, Thursday & Friday is from 6:30 PM - 7:30 PM. Evening lighting at Brindavan Garden on Saturday & Sunday is from 6:30 PM - 8:30 PM
Brindavan Gardens was built by Sir Mirza Ismail, the then diwan of Mysore state. He was the brain behind its modelling and conceptualization. Spread across an area of more than 60 acres, this garden is laid out in three terraces, and ends in a horseshoe shape.
The area near the Cauvery Statue is the South Brindavan. The ground in front of this statue is the Kaveramma circle, which boasts of magnificent huge water fountains. Even terrace garden of differing styles can be spotted from here. On the slopes of the terraces you can see Bougainvillea and allamanda plants, while the lawn in the terrace garden has flower beds and patterned hedges and in the centre you can see Cypress plants. Various fountains and dwarf plants can also been found on the terrace garden; in the night these fountains are illuminated.

North Brindavan is the most attractive area of the gardens as it comprises of four vast terrace gardens, with each terrace garden offering a breathtaking view of lush green lawns, flourishing flower beds, decorated hedges, and ornamental trees. What make these gardens even more attractive are the various fountains illuminated with colourful lights. There is also a nursery of ornamental plants
After visiting this place we return back from Mysore trip to Bangalore with lots of heart-warming memories.
Total spent for one person was 3000 rs.