We started early in the morning to reach Anekal. The destination was a resort close to Pearl Valley, just one and a half kilometers away.
I had been to this resort with my friends earlier and they loved this drive so much that they now wanted to take their families now. It was a 45 kms drive from home. So it was very much a one day trip without any plan to stay in the resort cottages.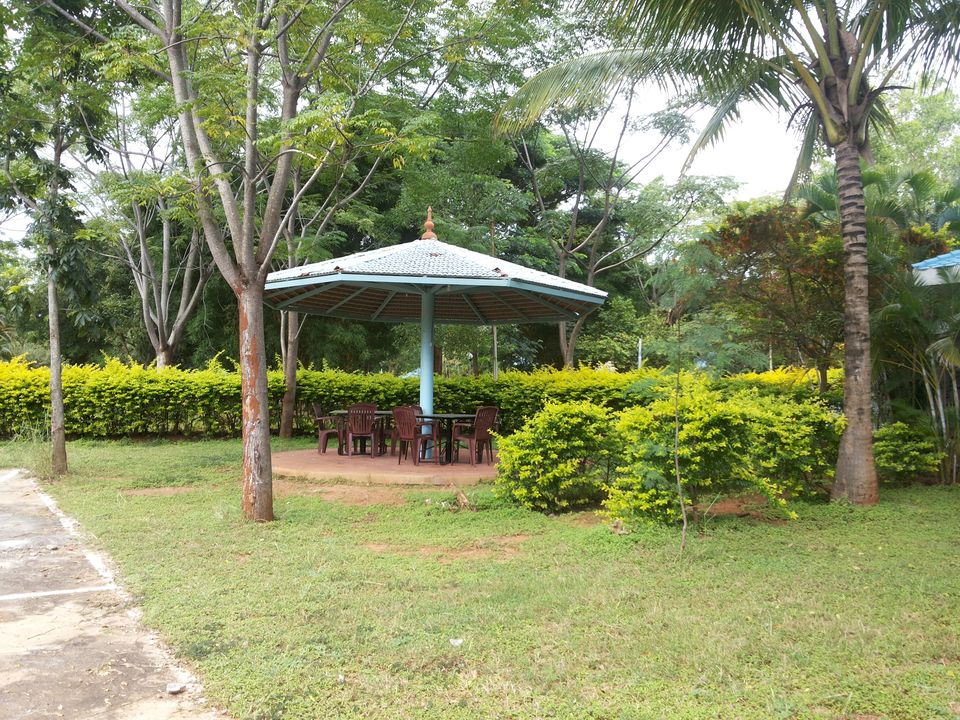 This place is actually in Tamil Nadu. You have to practically pay for the toll before they let you in from Bangalore outskirts. INR 30
As I own a farm land near by and as part of that deal, I had access to the amenities of this resort for free. We only had to pay for lunch. We just had some snacks and coffee.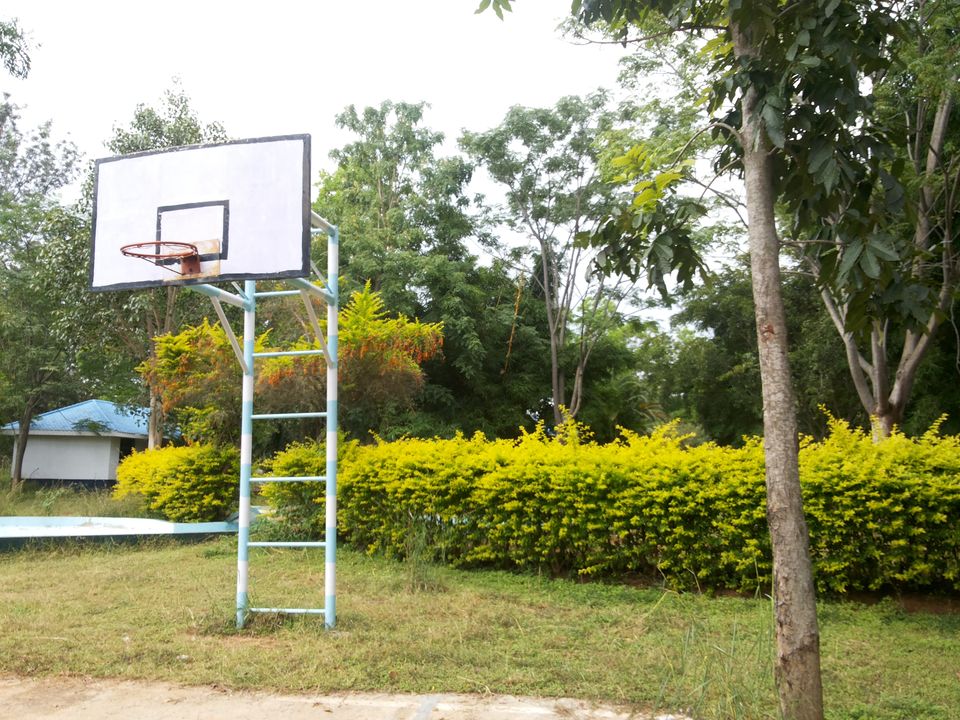 We chilled out in the cottage for some time which was one of the member privileges - that you can avail the cottage to freshen up and relax however if you choose to stay, you have to pay the usual charges. 
Then the whole group explored the area, major photography session and loads of enthusiasm, regardless of generation. Not to forget, there were three generations in this group.
We were a group of nine, a toddler and a six month old baby. As I had visited that resort several times with friends and my family, I chose to be the baby sitter.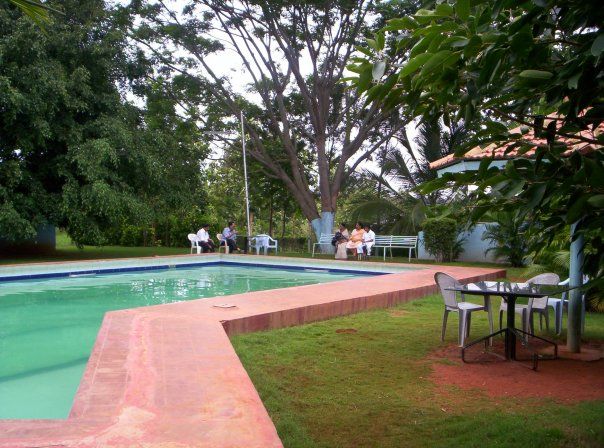 My friend had her in laws too for this trip. When they were having fun in the pool and I was taking care of the little one, I noticed my friend's mother in law was very rest less. After some time she went to the cottage, changed and got into the pool. Then I knew why she was restless. She was dying to jump into the pool with the rest. And she did.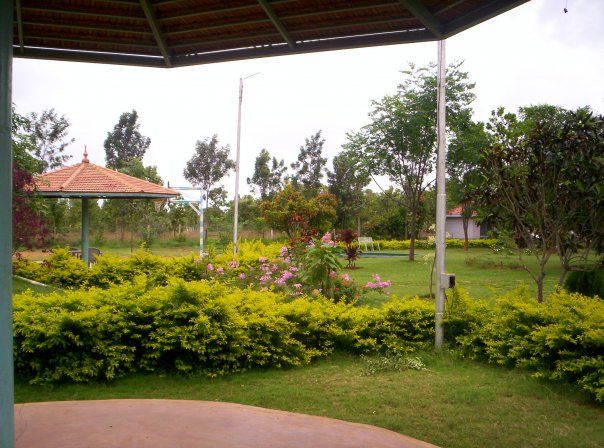 There is a multi cuisine restaurant inside and a large dining space just opposite to the Kitchen area where you order food. However every time I went there I chose to have pool side lunch. The estate manager arranges that with prior intimation.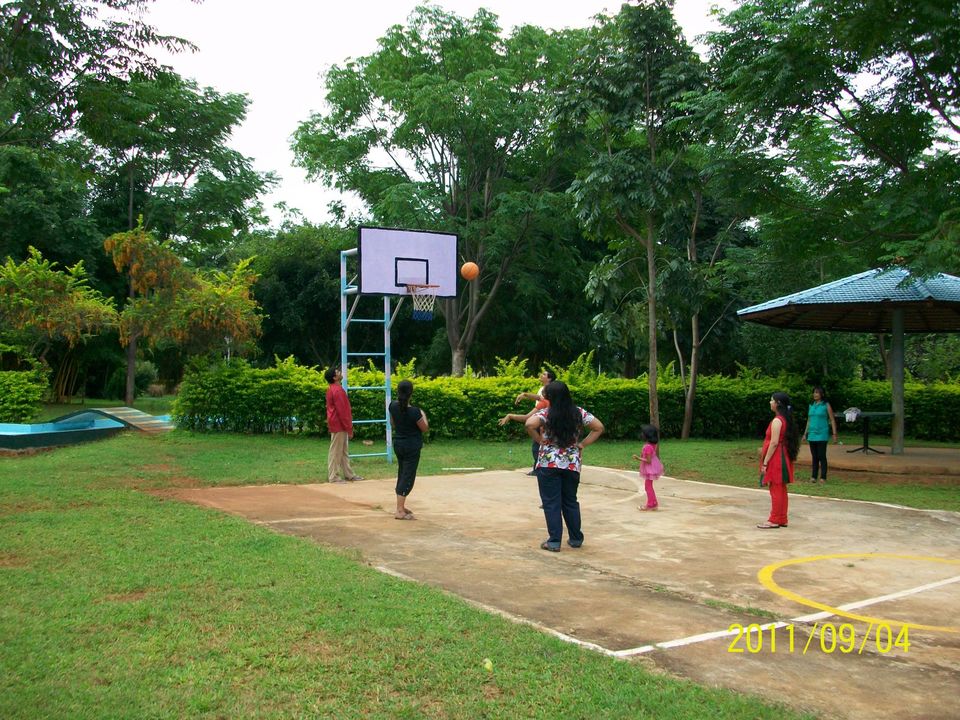 From Anekal town, it is four kilometers. Another interesting tourist spot is Pearl Valley also locally know as Muthyalamaduvu. There is a food joint within the premises where you can some basic snacks.
To get to the waterfall, you have to descend roughly 300 steps.
Our group was tired of all the swimming and playing, so we did not bother much about Pearl Valley.
Now the Dam near Pearl Valley looks beautiful. I had been to this place again with my mother and my neighbors a couple of years back. We spent considerable time near the Dam.
On your way back, if you want to stop at A2B for some snacks, it is just after Chandapura. We had two kids in the group, so we did not stop anywhere and headed straight home after a hectic day, but well spent.
I indicated the trip cost as INR 2 because I did not spend for transport. I came here in my friend's car.
Buses are till Anekal stop. From there I have seen autos ply till Pearl Valley Dam. However I have not seen any auto near the resort. The last mile connectivity can be bit of an issue, without a car or an alternative.