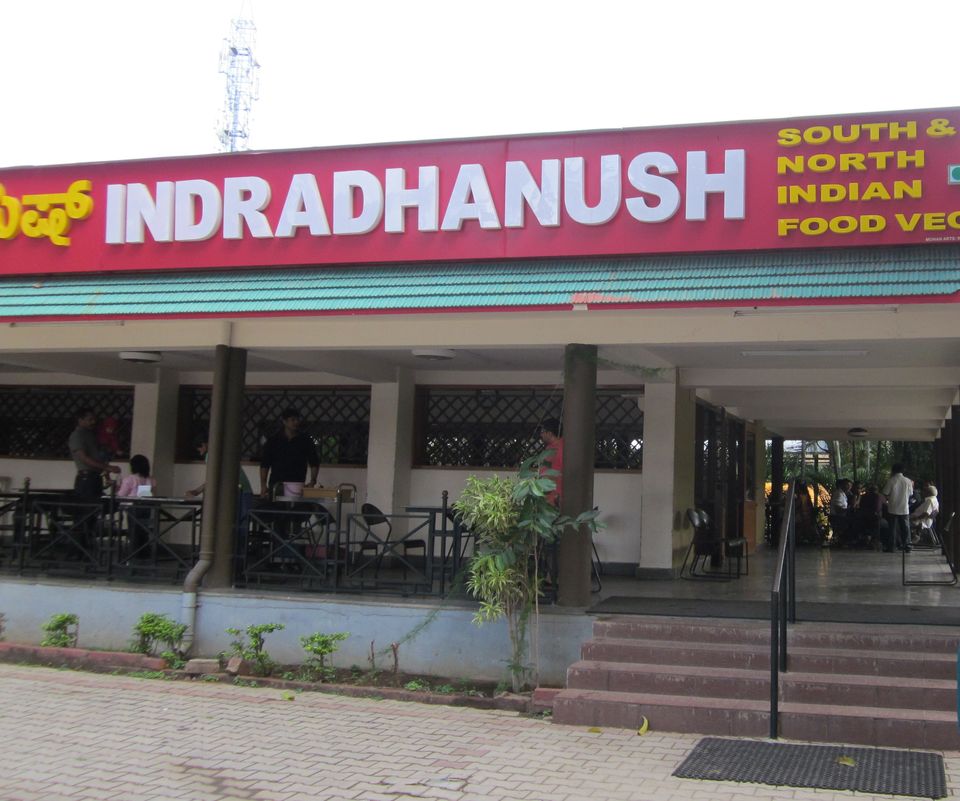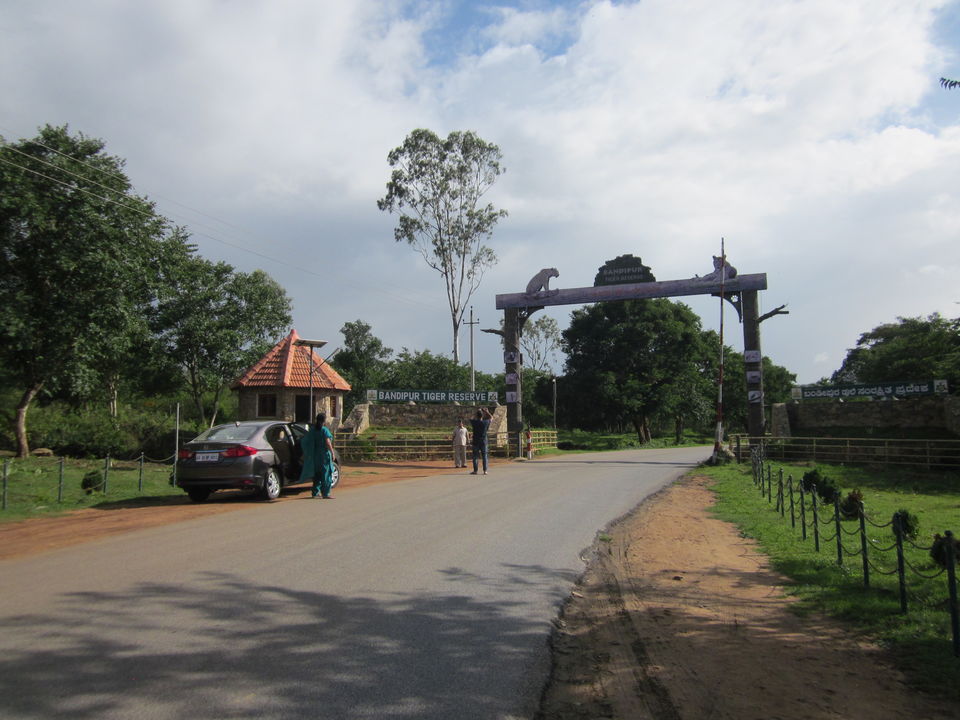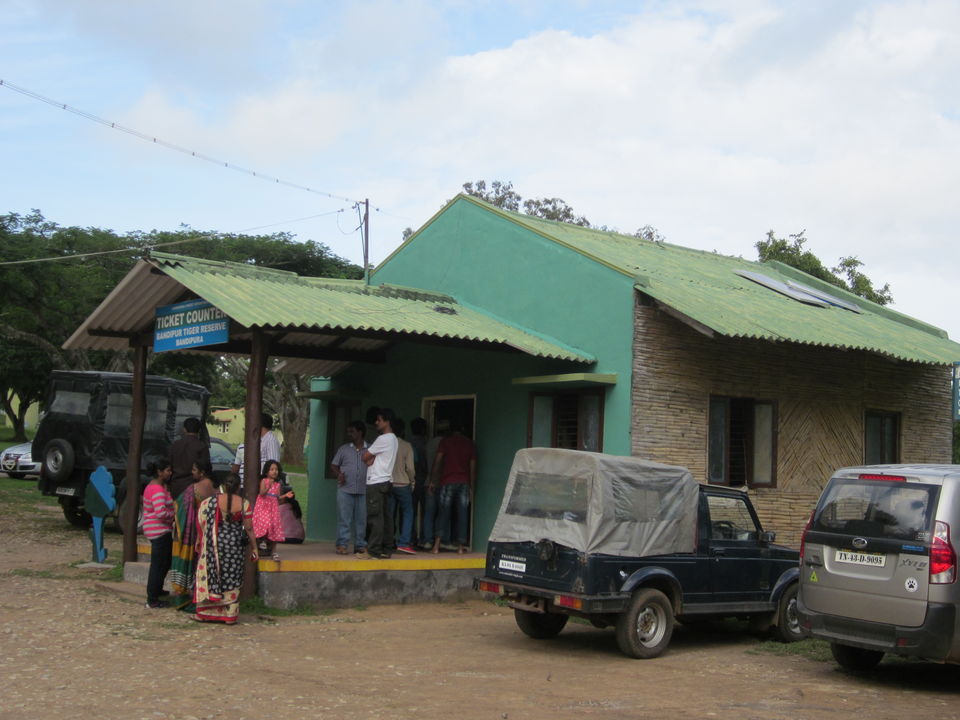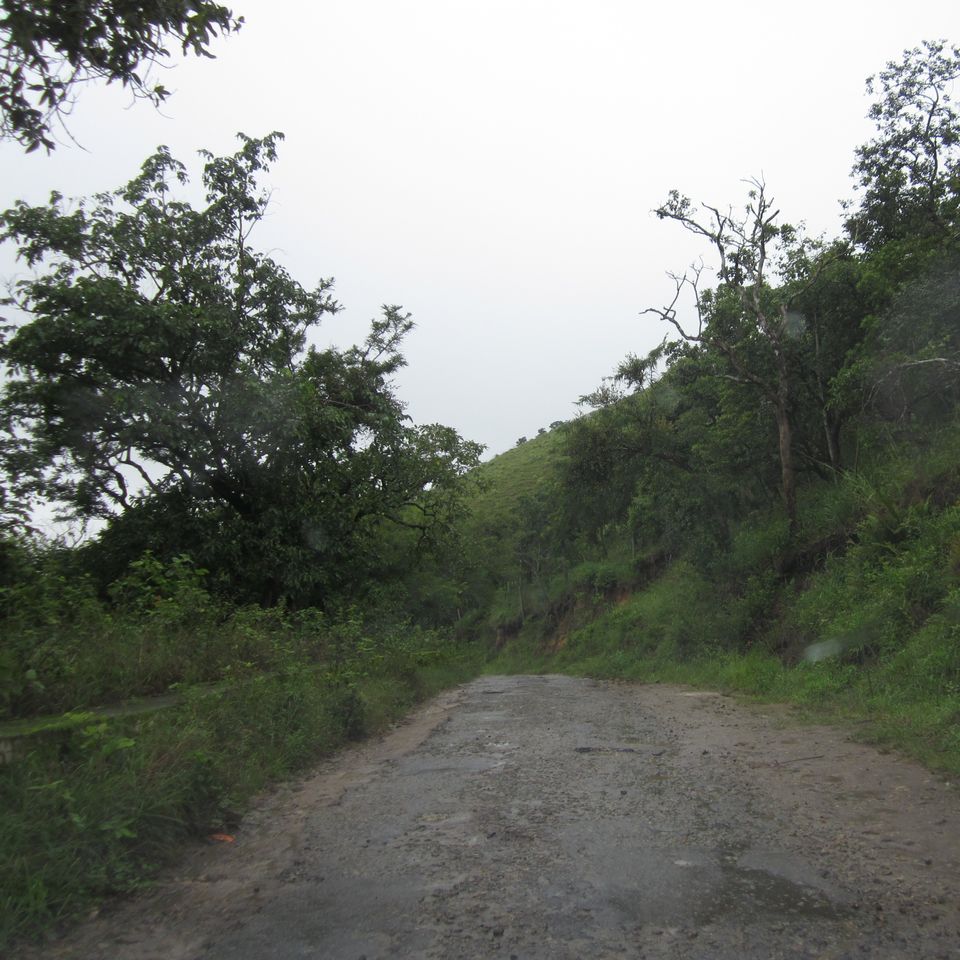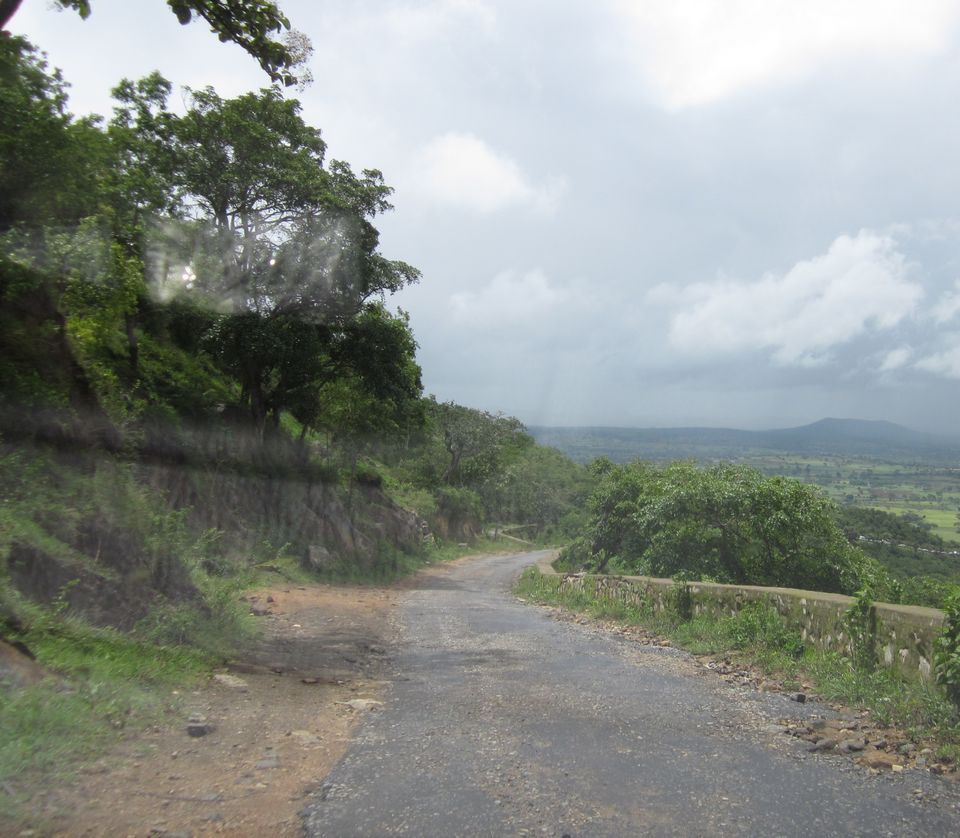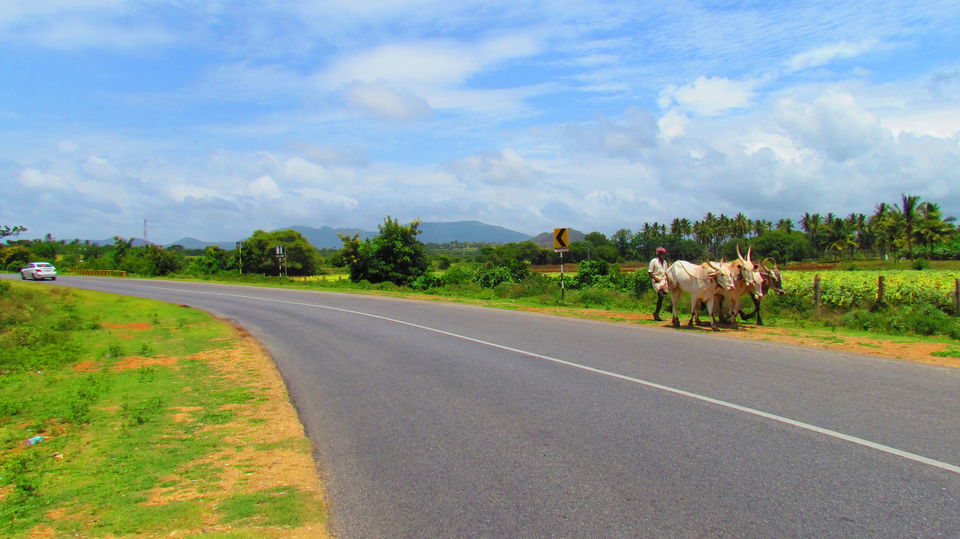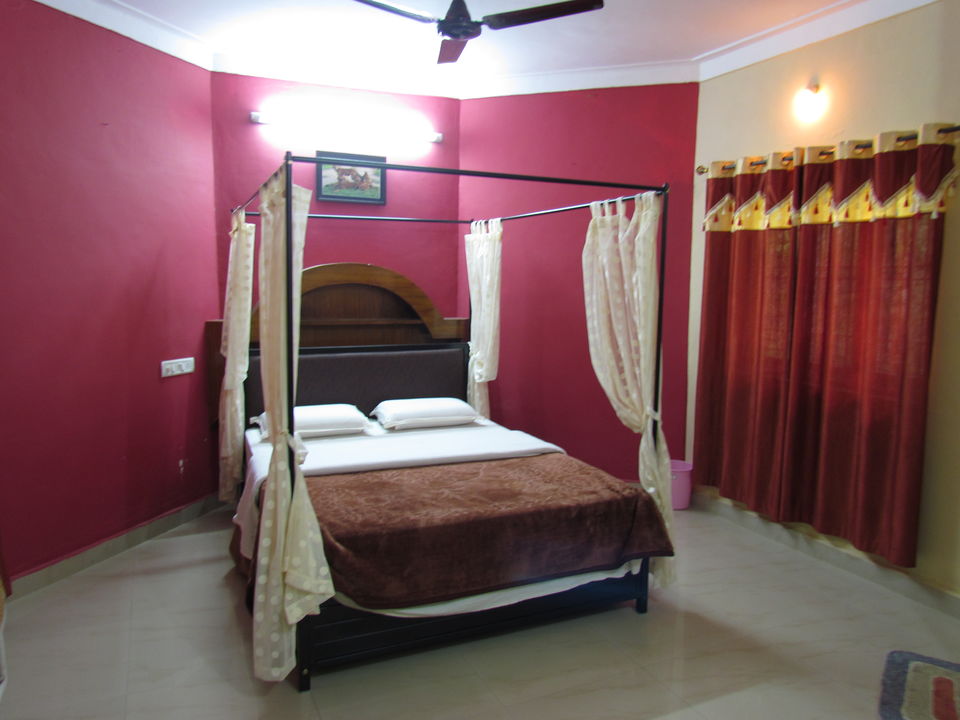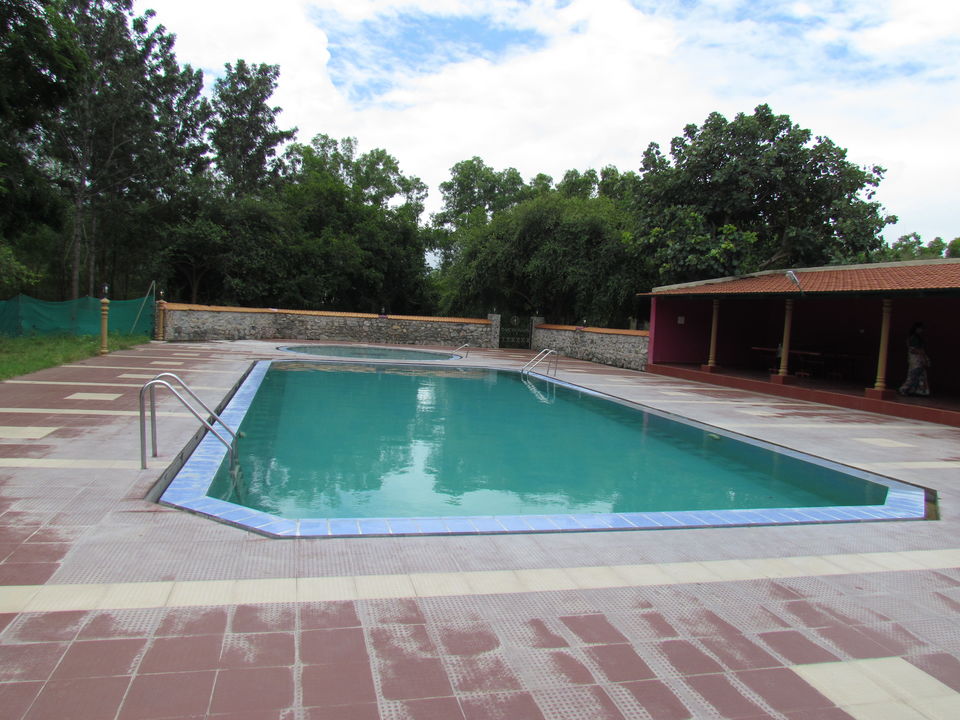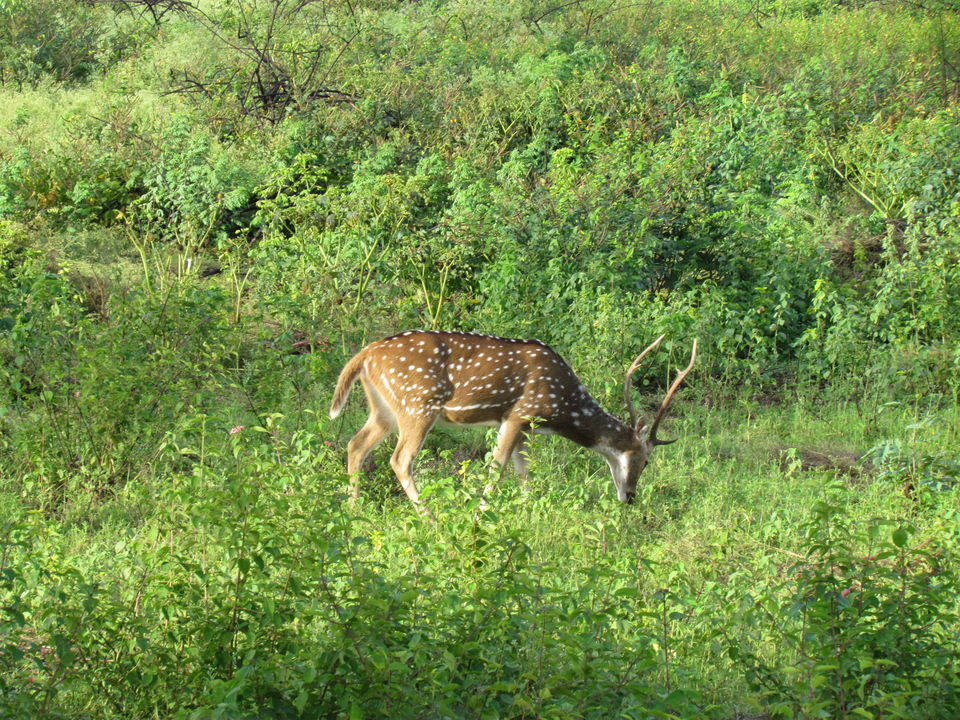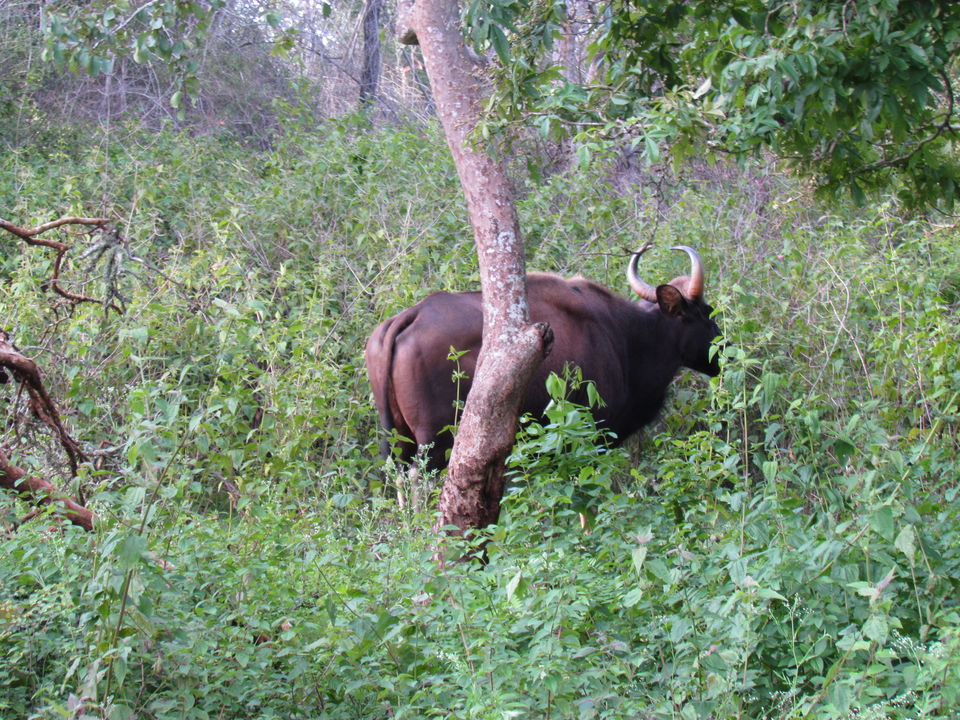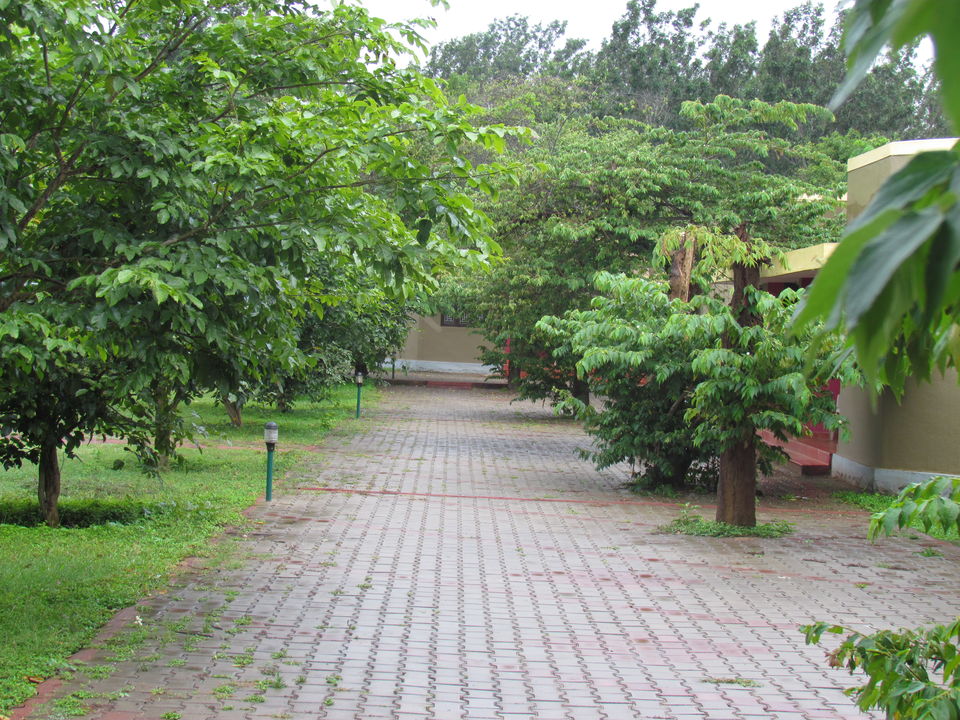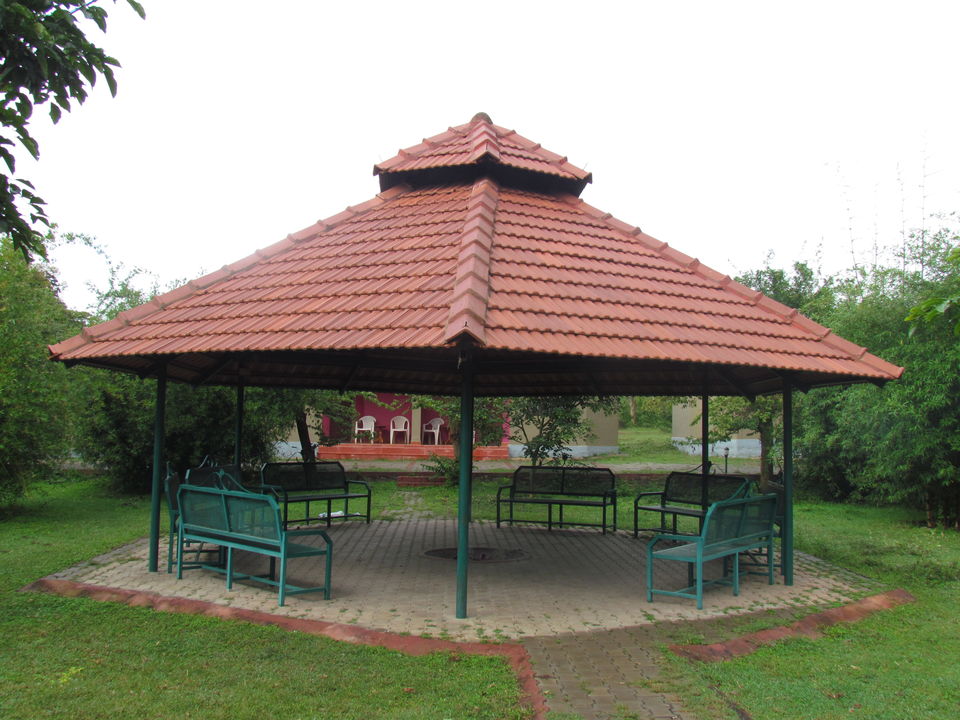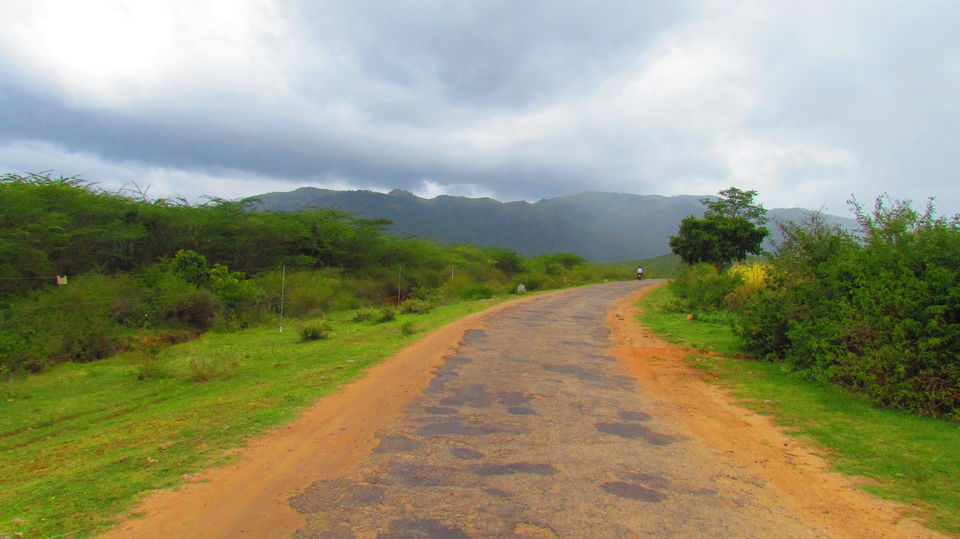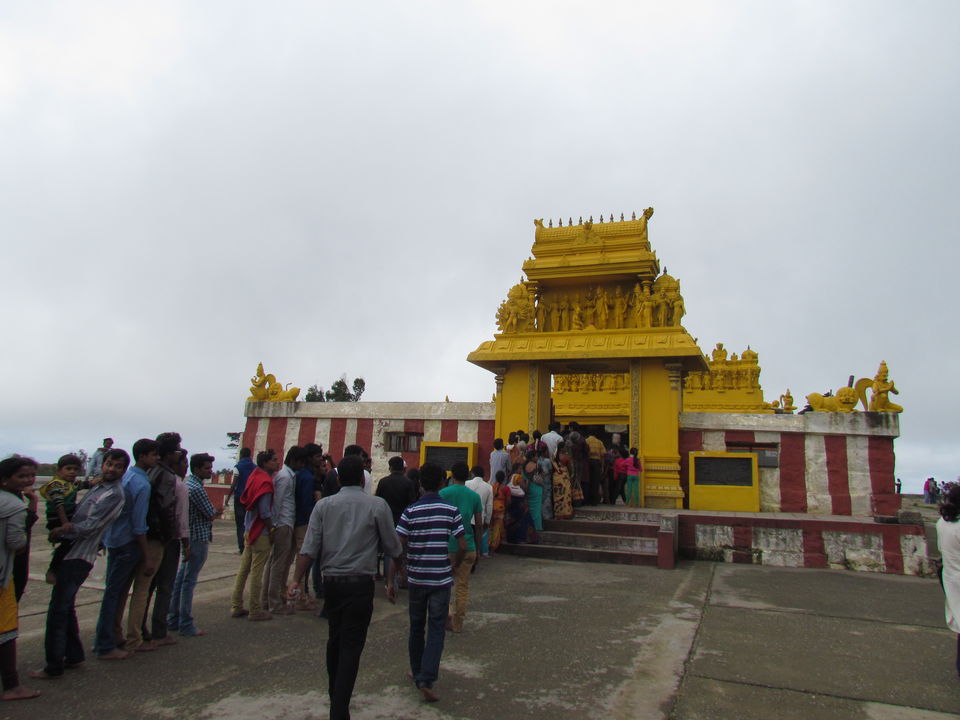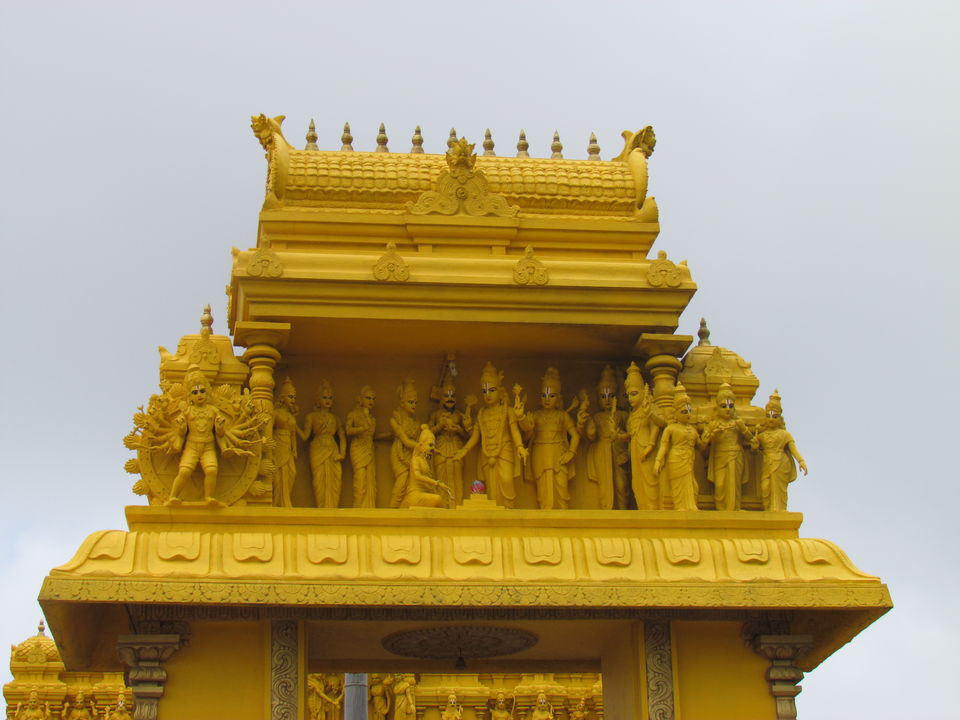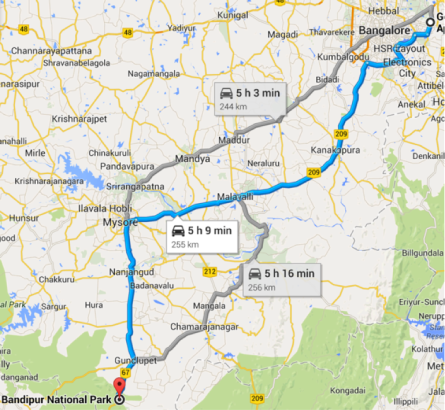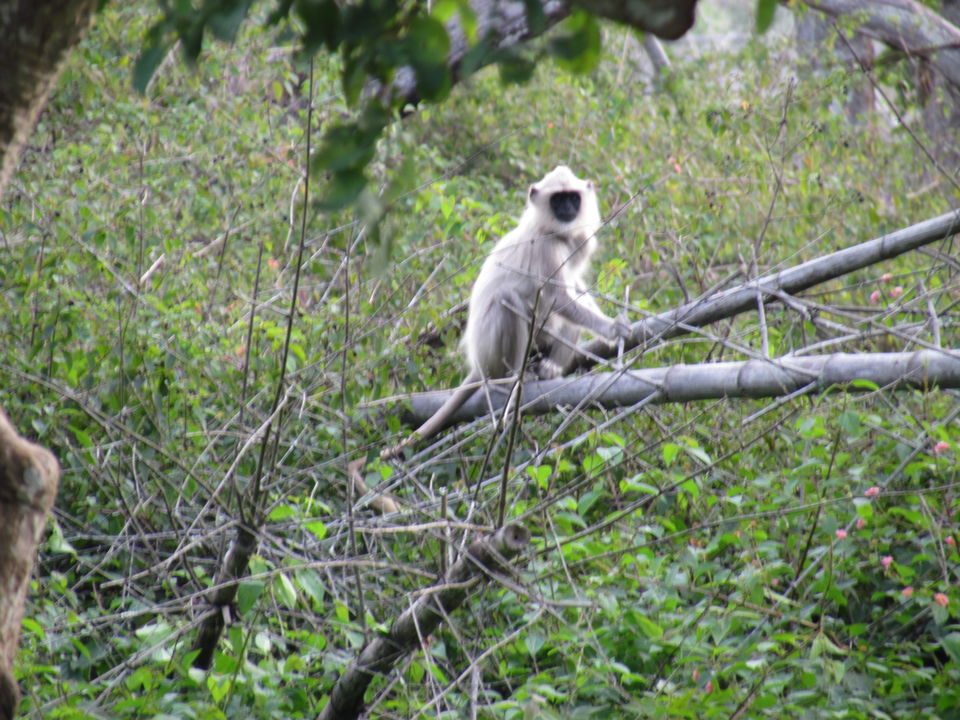 What is the best time to visit jungle? If you want to spot animals, summer is the ideal time because of better visibility, during monsoon you can enjoy the freshness and greenery, misty weather makes the jungle more enjoyable during winter. So anytime is good time to go to jungle. We have been to Bangalore for last two and half years yet did not have chance to see any of the many national parks around this region. Last two trips had been to hill and river so this one had to be forest. There are so many forests and national park around Bangalore to choose from, we zeroed in to the nearest and the most famous one; Bandipur National Park, house of THE BIG CAT! But being it end of July we were sure to be short of luck for spotting tiger.
I called the JLR (Jungle Lodge Resort) run by Karnataka Tourism for accommodation because they offer the best and most natural experience of jungle stay. But with only 3 days in hand, some kind of miracle was required to get a room in JLRs. Anyway these days there are lot of options available in Bandipur from budget hotels to plush resorts. But I was looking for something close to nature, not for a five-star treatment. After doing some research and hunting I decided for MC Resort and we got some deal from Stayzilla.
Bandipur National Park is part of Nilgiri Biosphere Reserve along with the adjacent national parks Nararhole, Mudumalai and Wayanad. Once private hunting ground of the Maharajas Of Mysore is now protected zone for many of the animals including Tiger, Indian Bison (Gaur), elephant, leopard etc and various species of birds. Distance covered: 527 KMsPetrol Consumed: 27.07 liters (Shell normal)Fuel Economy: 19.6 KM/L (30% AC)Day 1 (26th July 2014)There are two primary routes to reach Bandipur from Bangalore:
Bangalore Mysore Highway and NH212 ( Bangalore => Bidadi => Mandya => Mysore => Nanjangud => Gundlupet => Bandipur ) , distance 244 KM
Kanakpura Road and NH212 ( Bangalore => NICE Road => Kanakapura => Malavalli => Mysore => Nanjangud => Gundlupet => Bandipur ) , distance 255 KM ​I decided to take the first one as this is the shortest and there are lots of good eateries between Bangalore and Mysore stretch. With roughly 250 KMs to cover and five passengers on-board the plan was to start as early as possible. We woke up at 4 am and finally started at 5.30. I took Old Madras Road and soon reached Bangalore –Mysore Road, as there was not much traffic during that early hour. I was able to drive between 80 to 100 kmph. The road was superb but those infamous 120 speed breakers between Bangalore and Mysore are big big turn offs. We stopped for breakfast at Indradhanush Restaurant, Methikere and enjoyed hot South Indian food, while the kid was more interested in her pack of French fries brought from KFC in the same complex. It was a time for relaxing and stretching our legs and we spent nearly an hour over there.
After 9 we started again towards our destination and by that time number of cars on road increased but all were driving fast so it was not a problem to drive around 80+ . If you are going to Bandipur you actually do not need to go though the Mysore city nowadays, rather you can take outer ring road. But I could not find that diversion and got stuck in city traffic. After some confusion I managed to hit NH212. The road was narrow and full of traffic till Nanjangud after which the condition improved drastically.
We passed Gundlpet and after drive of 20 or so kilometers through NH67 reached our destination, MC Resort at 12.30. So it took precisely five and half hours of drive plus one and half hours of break to reach Bandipur. The check-in process was smooth and we got two adjacent rooms near the dining room. After the food we had a brief nap because we had to go to the Bandipur Forest Office reception for jungle safari. MC Resorts also arrange for group safari but that's bit costly besides we wanted to take the safari from the men who understand the jungle most, the forest officials.
This Bandipur Forest Reception is roughly 4 km form the resort and we started from resort at 4.00 PM. One has to continue on the same Mysore-Ooty road to reach this place. But there is a catch; after 2 km or so of crossing the forest entry gate the road bifurcate and there is a signboard, which creates more confusion than help. And you do not see much traffic there and even if you see they will not stop, as it's a well-known free zone for wild animals including tigers, leopards and elephants so you can not ask anyone which is the right way. We decided to come back to the forest check-post and asked the guard; she confirmed both the roads lead to same place but those are one way roads from that point and we need to take left one to reach the safari spot. When we reached the Forrest Office reception it was already 4.30 and brought tickets for the next trip, which started at 5.30. From the counters they start giving tickets 30 minuets prior the safari but one can book a place in advance through their website. The charges for Indian nationals are Rs300 for adults; Rs150 for Kids between 6 and 12, kids below 6 can take the safari for free. For foreigners those are Rs1100 and Rs550 respectively. One need not pay for still cameras but for video cameras they take Rs1000.During the one-hour trip we were taken inside the jungle in a 32-seat bus. It already started getting dark when we returned back to the resort. They arranged chairs outside our cottages where we sat under the sky and enjoyed hot cups of teas and some snacks we ordered. From the resort bon-fire was arranged followed by lip smacking dinner. Post dinner we strolled across the property for more than an hour. Cool weather, clear sky studded with thousands of stars, whisper of breeze through trees was making the ambiance so relaxing! Afterwards we headed for our rooms and slept literally like kids after a long time! Day 2 (27th July 2014) We woke up by chirping of birds and enjoyed the bed tea in room itself as it was drizzling outside. The resort offered free, guided nature walk in the woods, but we wanted to stay back due to rain. One of the staffs reported some people spotted a leopard on a nearby hillock, we also rushed there but it was gone by that time. After the sound sleep I was fully refreshed and rushed towards the swimming pool with the little one. We were really hungry after having splash in the pool and made full use of the buffet breakfast. Again they offered various options and all were freshly prepared and very testy. After heavy breakfast we checked out from resort around 11 am. The check out was again easy and the resort gifted some souvenirs.Our next stop was Himvad Gopalswamy Betta which is the highest peak of Bandipur Range. There is a 700 years old Krishna Temple built by the Wadiyar Dynesty of Mysore, which makes it a very popular pilgrimage destination amongst the people living this part of country.
After driving around 4 KMs towards Gundlpet there is a diversion from where we took left. The next 8 KMs of ride was bumpy but manageable before we reached the check post.If you are driving a four-wheeler you need to pay an entrance fee of Rs50 here and they will ask you to come back within 1 hour and 30 minutes otherwise some penalty will be imposed. We had to drive another 11 KMs to reach the hilltop and boy this was the most challenging drive of my life so far! The road was steep and narrow yet with lots of traffic, the pitch was broken all along and in some places practically non-existent. With all 5 passengers on board and luggage it was acid test for humble 800 cc engine of my Alto. It did well but all along I had to drive in 1st gear, in some places I tried to shift up but immediately down shifted, as there was not sufficient pull. The most challenging part was to give way to the vehicles coming from other side. Anyway after this tough drive we reached the top and there was another challenge to find a parking space.
Being it a holiday huge number of pilgrims visited the temple. We had to wait in queue for 40 minutes to enter the temple. But the view from the top was worth every struggle we did to reach there; it was amazing!
While driving up I felt it was steep, but how steep it was I realized when we were coming down! The car was touching 50 KMPH at places even at 1stgear and no fuel injection! I had to be extra careful because I did not want to head-on to the incoming vehicles or the boundary wall at the same time using minimum breaking. Heating up of break shoe and break oil can be fatal. It was nearly 2 o clock in watch and if we follow the same route we came by, would be 4 before we reach Mysore. Mysore – Bangalore Road is infamous for thick weekend traffic after that time. Some people say its like busy Monday morning in Bangalore outer ring road, So we planned to take the other option i.e. Kanakpura Road.Till Nanjangud the road was same and I was doing between 80 to 100 kmph , from there took right towards T-Narasipura and followed the route Bannur => Maganahalli =>Malavalli and hit NH209/Kanakpura Road.
When we reached Kanakpura town it was already past 6.30 and daylight was dimming, though all of us were hungry but we wanted to reach Bangalore before its completely dark. So we did not stop anywhere and took NICE road to reach electronic city around 7.45. After a good dinner at Kohinoor Restaurant at HSR Layout retuned home at 9.30. It was a perfect end of a perfect weekend trip!About the ResortWe booked MC Resort online through Stayzilla under some offer. For a standard cottage they charge Rs2500 (including tax) per night /per head (twin sharing) and kids below 5 years are free. This includes all the meals, complimentary tea/ coffee, bonfire, access to swimming pool and indoor games. For 4 adults we paid Rs 8800 instead of Rs10000. I must say it was value for money. The room was not very big but neat and comfortable. Staffs were courteous and helpful and they took good care of the special needs of patrons. MC Resort is not a very big property but it gives you feeling of being close to nature. The food was awesome and they offered plenty of options in all the meals.