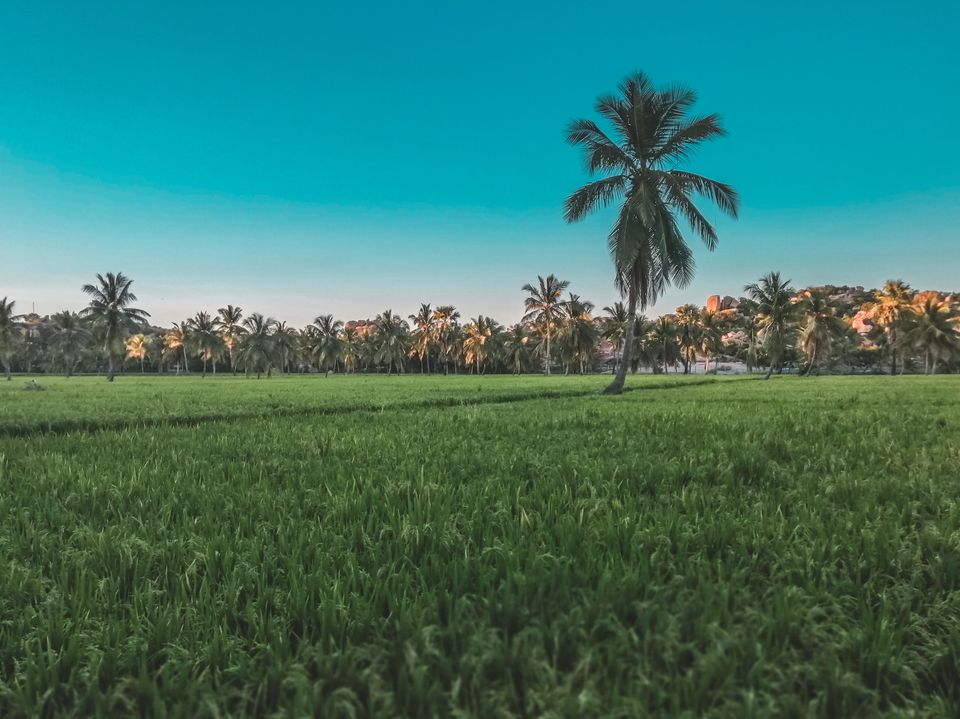 Follow us on Instagram https://www.instagram.com/chai_highway_aur_hum/
The other side
The main Hampi area is dotted with temples ruins and the landscape is stacked with boulders and rocks. However, another side of Hampi is contrasting with scenic lush green paddy fields.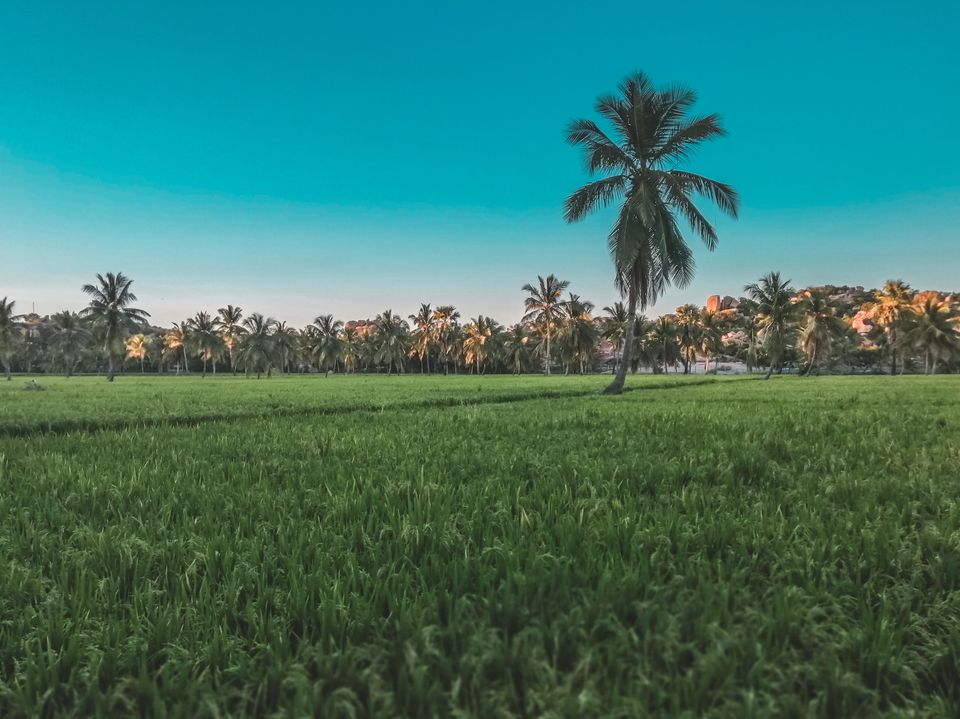 Equally fascinating is a small Hippie community that lays midst these paddy fields. The Hippie community popularly known as Hippie Island occupies a small village a stone throws away from the Virupaksha temple on the other side of the river. You can reach the village by crossing the river in a coracle (small-bowl shaped boat) or take a road to cross the bridge and enter the island through an unpaved road.
Hippie Island is filled with backpackers from around the world and is lined up with shacks, budget guesthouses and colorful cafes serving Italian and Isreali food. The cafes have chilled out vibes and you can enjoy hukka and beer while listening to Reggie and classic rock music playing in the background.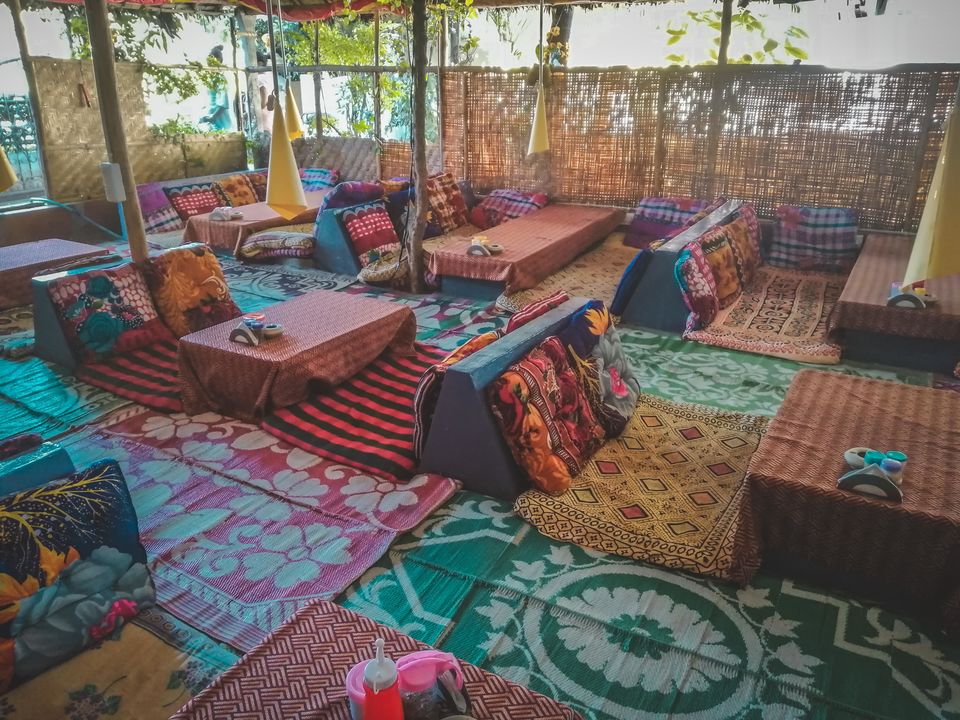 You also find a few small shops selling colorful Hippie style clothes, artistic jewelry, and bags. For travelers looking for a cheaper stay, this place presents loads of budget stay options like Hostels and homestays. You can rent bikes on a daily and long terms basis from various vendors.
Visit to Hampi presents a perfect mix of History and happy hippie life.
We often travel far and wide looking for interesting places and experiences, however, somehow end up missing out on amazing places closer to you. We have been living in Bangalore for over a decade now but never visited Hampi which is just a few hours drive. Visiting Hampi was always in our wish list but for one reason or the other, we never could visit Hampi. So, on one lazy Saturday morning, we made a spontaneous plan with few of our friends to drive to Hampi and spend a couple of days visiting the sites.
The drive to Hampi itself was pretty notable and true depiction of Indian road conditions and uncertainty of road trips in India. The total one-way drive to Hampi from Bangalore is around 360kms. The first 300 km did not take more than 3.5 hours to cover as the roads were nice and smooth. However, the last 60 km took us more than 3 hours to cover as the road condition was really bad due to construction work and we had to drive on unpaved, bumpy and dusty pathways and the car took a beating. We eventually reached our hotel at midnight and checked-in for a good night's sleep. Next morning, after enjoying some good South Indian breakfast of Idly, dosa and Vada's we started for our site visits of Hampi.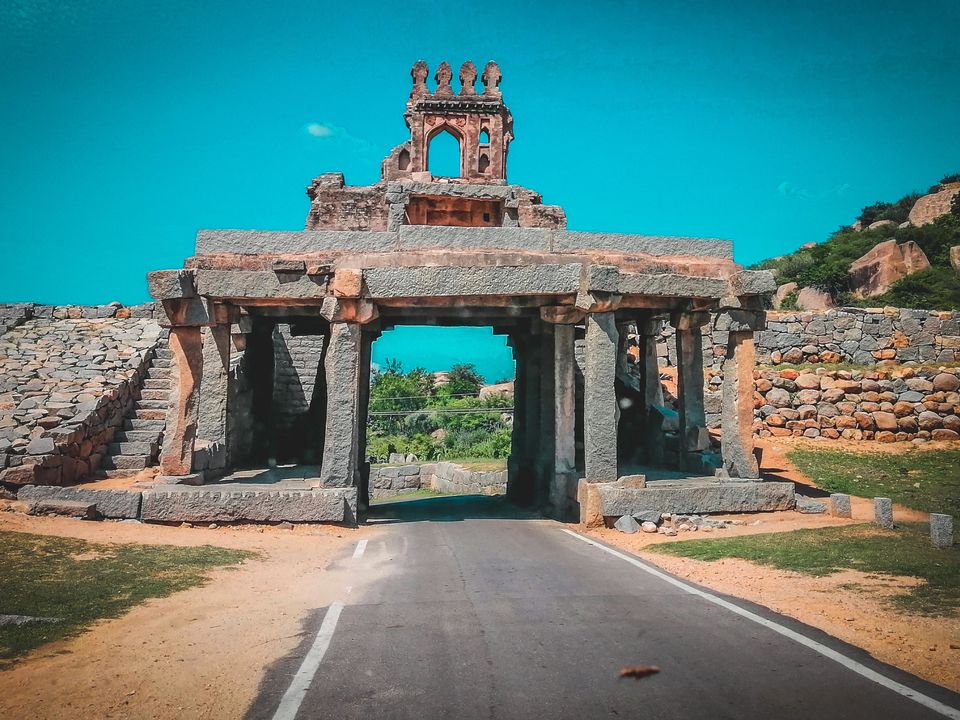 Hampi's group of monuments is UNESCO World Heritage site located near Hospet town in the Karnataka. It is situated at the banks of Tungabhadra river and was the capital of the once wealthy and prosperous Vijayanagara Empire in the 14th century and attracted traders from far and wide. Traders came for Europe, Persia and China trading diamonds, gold and Horses. There are around 2000 ruined sites of temples, forts, complexes, and bazaars.